I would say Møre og Romsdal is the most beautiful part of Norway, and if you only have time to explore one place in Norway, make it here!
Ålesund has an international airport that also has cheap flights to Oslo, making it easily accessible. Plus Ålesund itself is a beautiful city (many say it's the most beautiful city in the world!) so it's absolutely worth visiting.
Møre og Romsdal is also home to the famous Trollstigen drive, Kristiansund, Molde, the Sunnmøre Alps, Geirangerfjord, and the Atlantic Ocean Road.
Visiting Ålesund
Ålesund is my favorite city in Norway. After a fire destroyed the city in 1904 it was rebuilt in vibrant Art Nouveau and it is so, so beautiful. I would recommend spending a couple of days in Ålesund and then renting a car to drive up to Trollstigen and Geirangerfjord, and if you have time you could go farther north to the Atlantic Ocean Road!
Read my full guide for things to do and where to stay in Ålesund here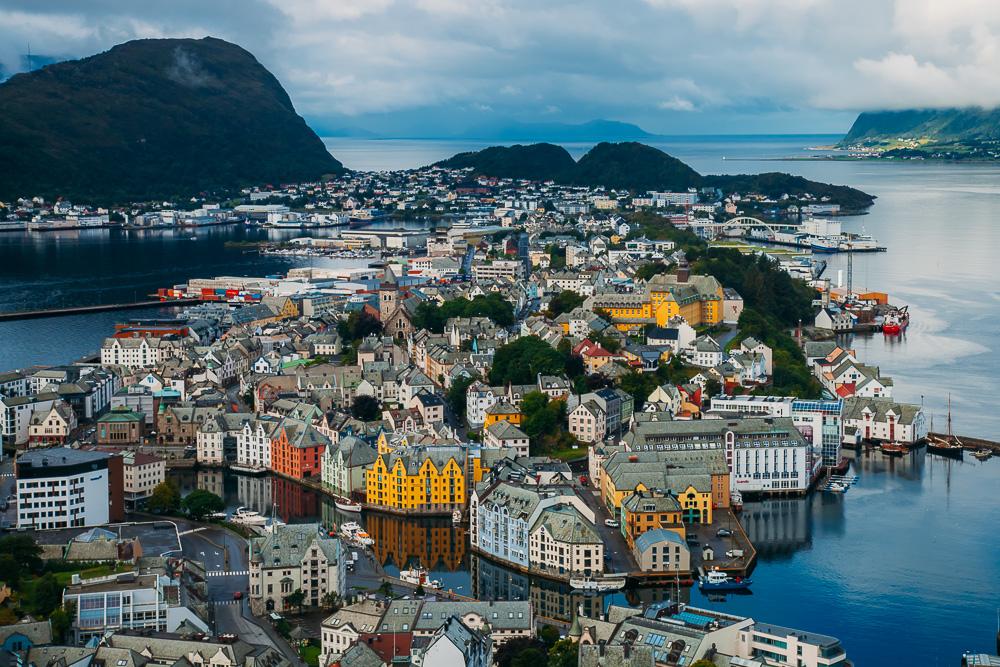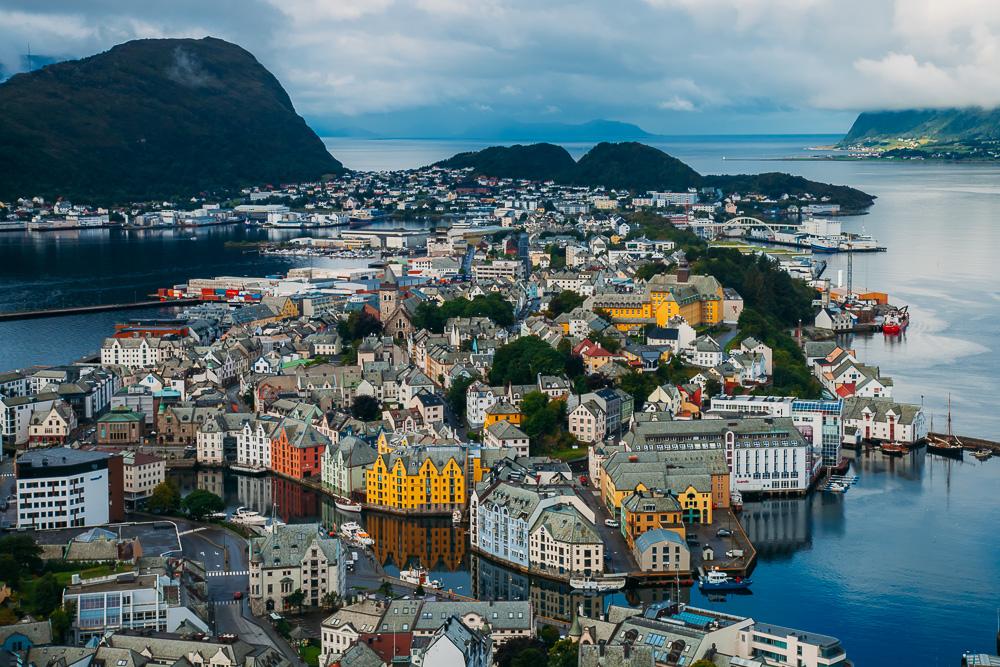 Visiting Kristiansund
Kristiansund is a picturesque old fishing city of about 24,000. You can get here by express boat from Trondheim or the Hurtigruten boat, but it's also a great road trip destination as it lies right at the start of Norway's famous Atlantic Ocean Road.
Read more about Kristiansund here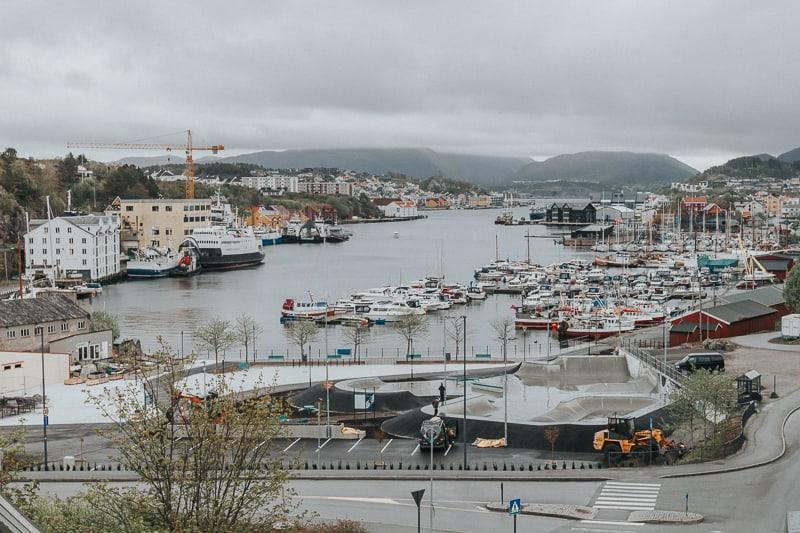 Visiting Molde
I was so pleasantly surprised when I visited Molde. I didn't have many expectations but ended up absolutely loving it! The city is lovely itself, and it's also surrounded by the most incredible panorama of snowcapped mountain peaks. Seriously, the Molde views are stunning.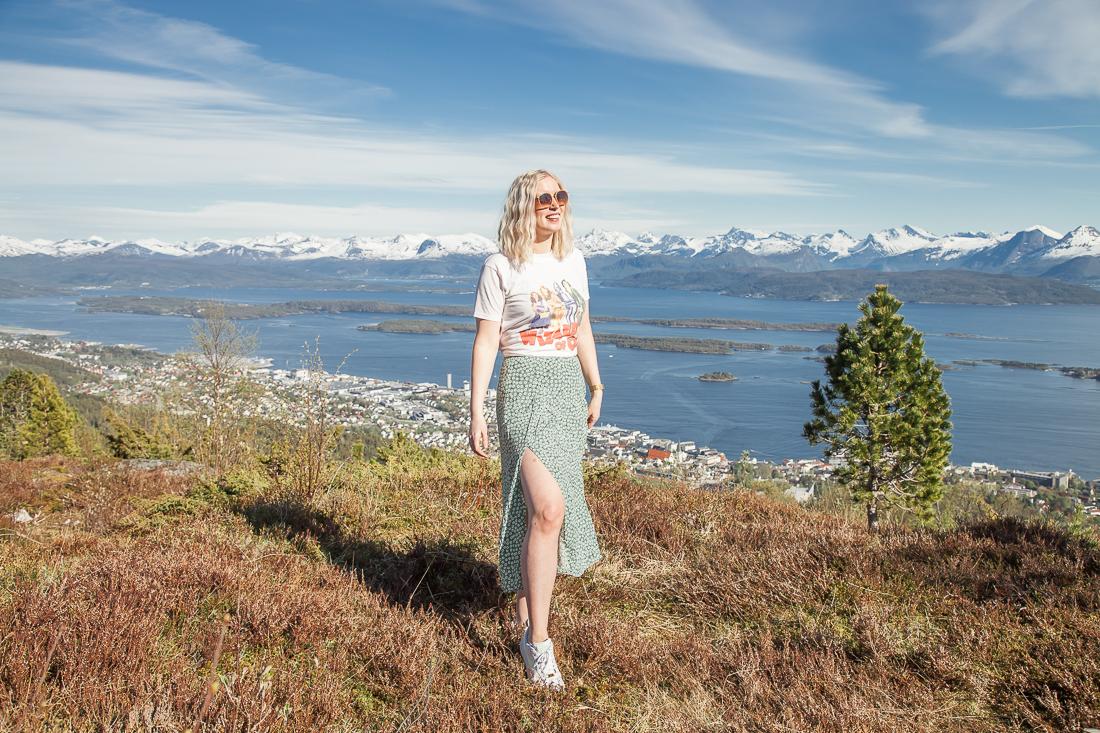 Driving down the Atlantic Ocean Road
The Atlantic Ocean Road has been called Norway's and even the world's most beautiful drive. I'm not sure I quite agree with that as there are so many beautiful roads in Norway, but this one is certainly special.
Read more about the Atlantic Ocean Road here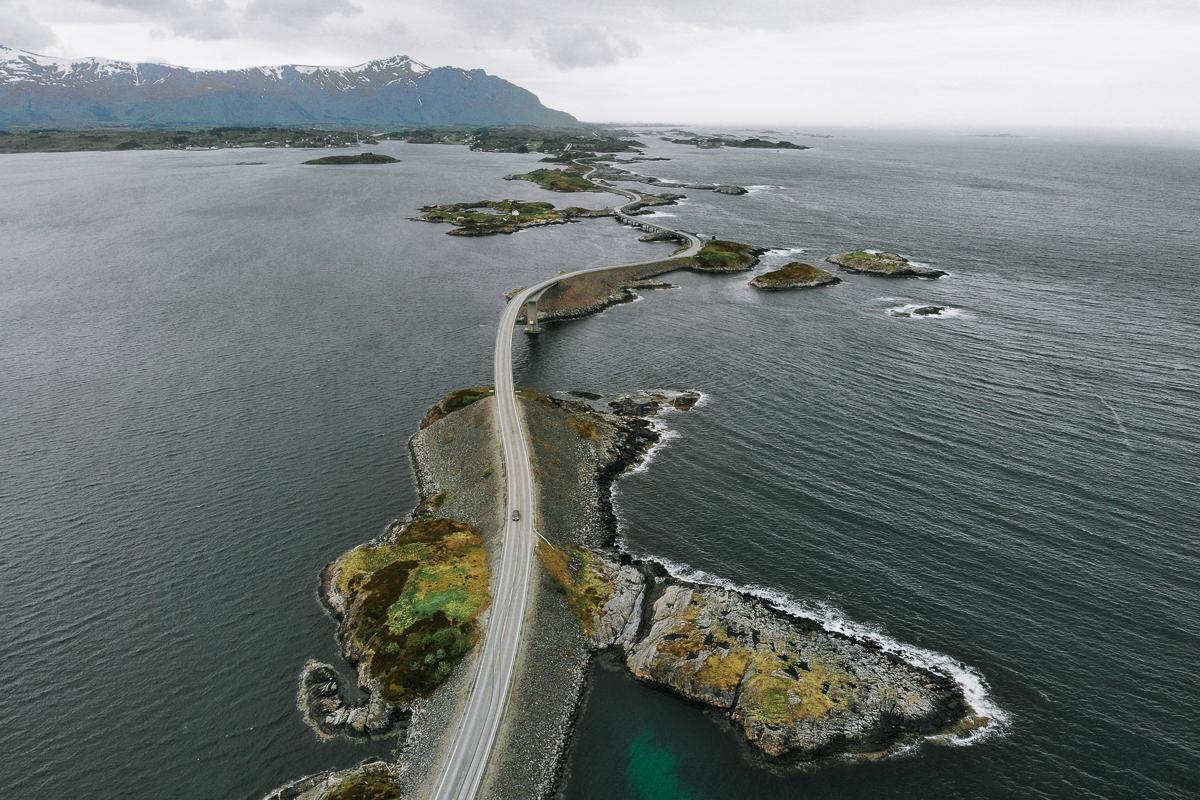 Visiting Trollstigen
With its 11 hairpin turns, Trollstigen just might be the most spectacular drive in all of Norway. You definitely need to visit – weather by car yourself or by bus.
Read more about Trollstigen here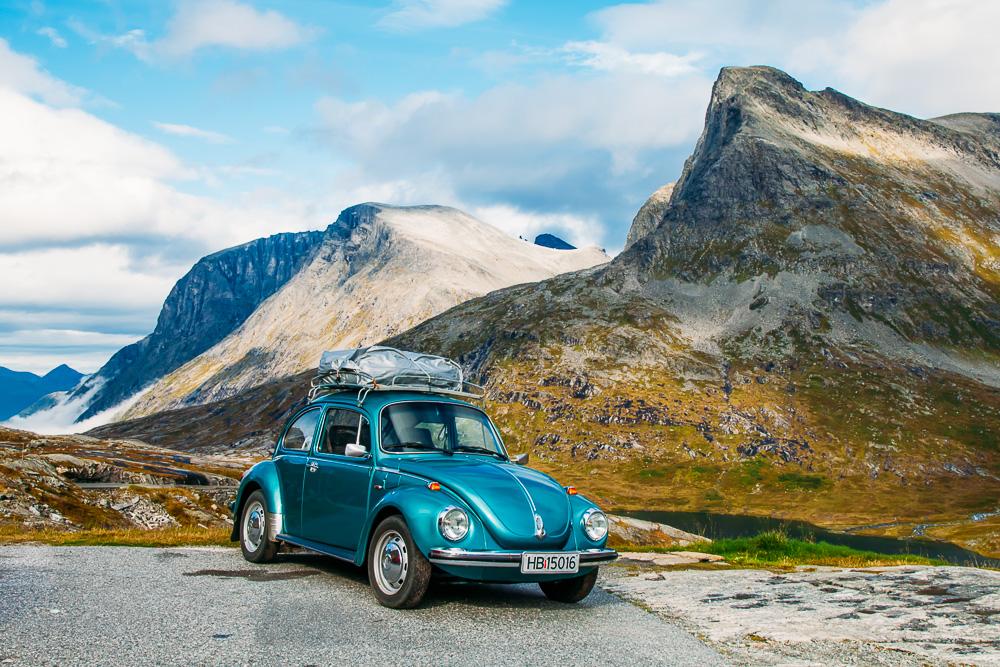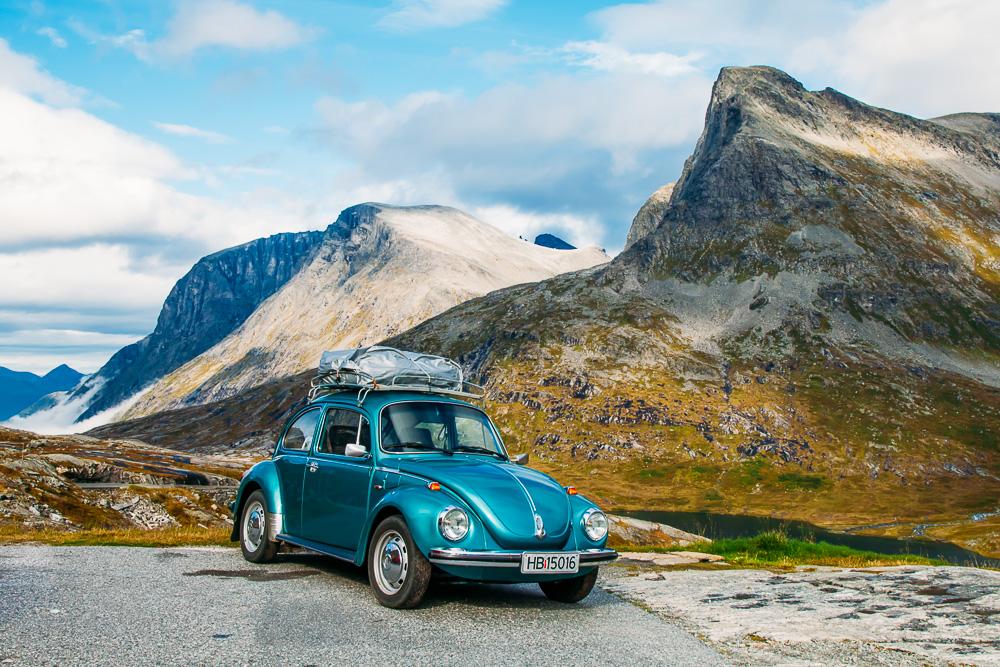 Visiting Geirangerfjord
Most people agree that Geirangerfjord is Norway's most beautiful fjord. I love all the little villages along the fjord, with quiet and peaceful places to stay right on the water.
Read more about Geirangerfjord here
Read my guide to the best places to stay on Geirangerfjord here (spoiler: avoid the village of Geiranger!)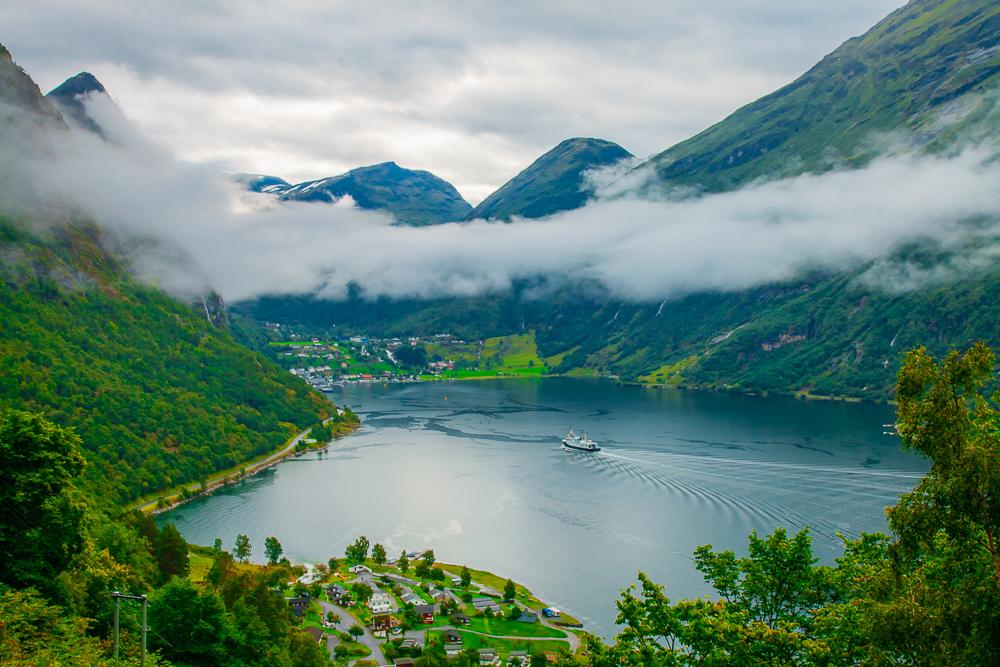 Driving down Gamle Strynefjellsvegen
And if you want to get even farther off the tourist path, take a drive down Gamle Strynefjellsvegen, which is one of the prettiest (and most empty!) roads I've driven down in Norway.
Read about Gamle Strynefjellsvegen here