I live five hours from Bergen and four hours from Oslo, so this year I've made an effort to visit Bergen a lot more. This means I've learned a lot more about this city, including the best places to stay in Bergen!
I like to mix it up between hotels and hostels, and in fact I've already written a post sharing the best hotels and accommodation in Bergen, but today I thought I'd focus just on hostels. Bergen actually has a lot of great hostels, but here are my absolute favorite Bergen hostels!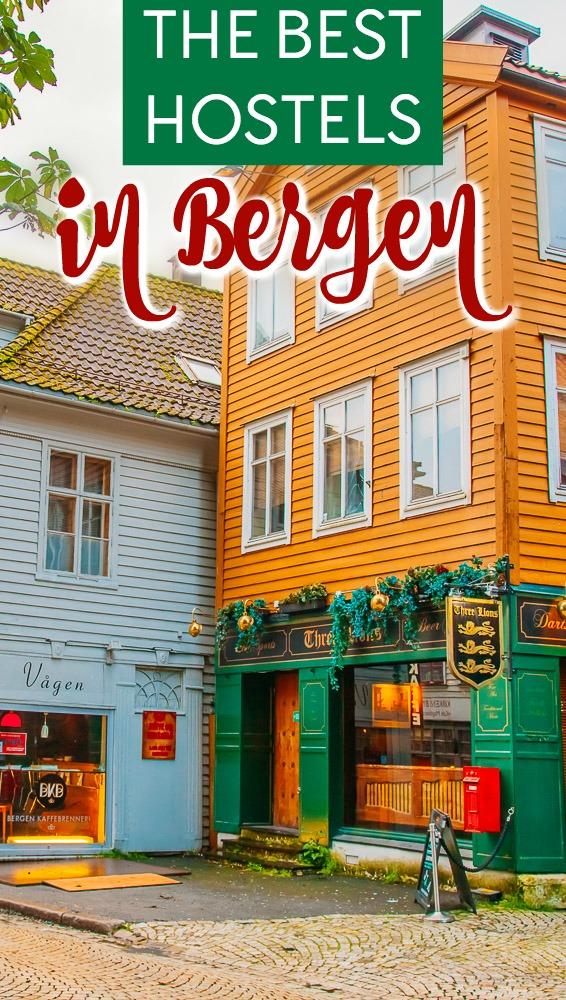 Marken Guesthouse
Marken Guesthouse is always my top recommendation for budget travelers. It's right in the city center – only 250 meters from Bergen Station – and I love that they offer dormitories (including all female dorms!) as well as private rooms, making it great for people looking for super cheap accommodation in Bergen as well as something more mid-range.
This guest house is super clean and very quiet, so I think it's suitable not only for backpackers but also travelers wanting something a bit more upscale than a hostel. Also, the wifi is really fast, which is of course a huge plus!
The building the guest house is in is also really pretty in the historic Marken area, so you really feel like you're in Norway, instead of just a bland hostel that could be anywhere.
Check here for current rates and availability
Bergen Hostel Montana
This is another one of my favorite hostels in Bergen, and it also happens to be the cheapest Bergen hostel too! I just love the vibe here, the staff are really helpful, and the location is really great. They also offer female-only dorm rooms. It's right by Mount Ulriken, which has the prettiest views out over Bergen. Seriously, do not visit Bergen without going up Mount Ulriken!
This hostel is a bit of a long walk to the city center (or you could just get the bus into town), but I think it's much better to be by the mountain, as Bergen's mountains are what makes the city so special. When I stayed here I woke up for an early morning hike and it was so magical.
Check current rates and availability here
Bergen YMCA Hostel
This is the best Bergen hostel if you want to be right in the city center, as it's only 100 meters from the fish market downtown. I will say that this hostel wasn't quite as clean as the first two I mentioned, but there was a big group when I was there so maybe that's why.
This hostel also seems to book up really quickly, so if you want to stay here you'll need to book far in advance (though really that's true of all of the best hostels in Bergen – you'll definitely want to book all of your Bergen accommodation as early as possible!).
The best part about this hostel is definitely its location – otherwise it's just like a normal hostel – but being so close to Bryggen and downtown Bergen is a huge plus for a lot of people. My only real complaint here was that they didn't have female dorms, so I had to stay in a mixed dorm instead. But if that doesn't bother you and you want to be downtown then this is probably the best choice!
Check here for current rates and availability
Nygårds Historic Residence
This hostel is at the bottom of the list because it only had mix dorms and isn't quite as central as Bergen YMCA Hostel, but I'm including it in my list of top Bergen hostels because the staff is SO nice, I love the setting in the historic building, and it just has a really cosy atmosphere.
I also believe they have on site parking here, which is a big plus in Bergen as it can be hard to find parking in the city.
This might just have been my experience, but I also met the most people while staying at this hostel – at least when I was there it had the friendliest vibe. So if you're looking to meet other travelers this might be a good choice.
It's also right by the university, so you can get a feeling of what it would be like to be a student in Bergen! In fact, I actually stayed here because I was visiting some students, so I was pleasantly surprised by how much I liked this hostel.
Check here for current rates and availability
Airbnbs in Bergen
Airbnb also has a lot of great options in Bergen, like this comfy studio in Danmarksplass, this central basement apartment, or this one near the train station. And if this is your first time using Airbnb you can get a discount by [signing up here].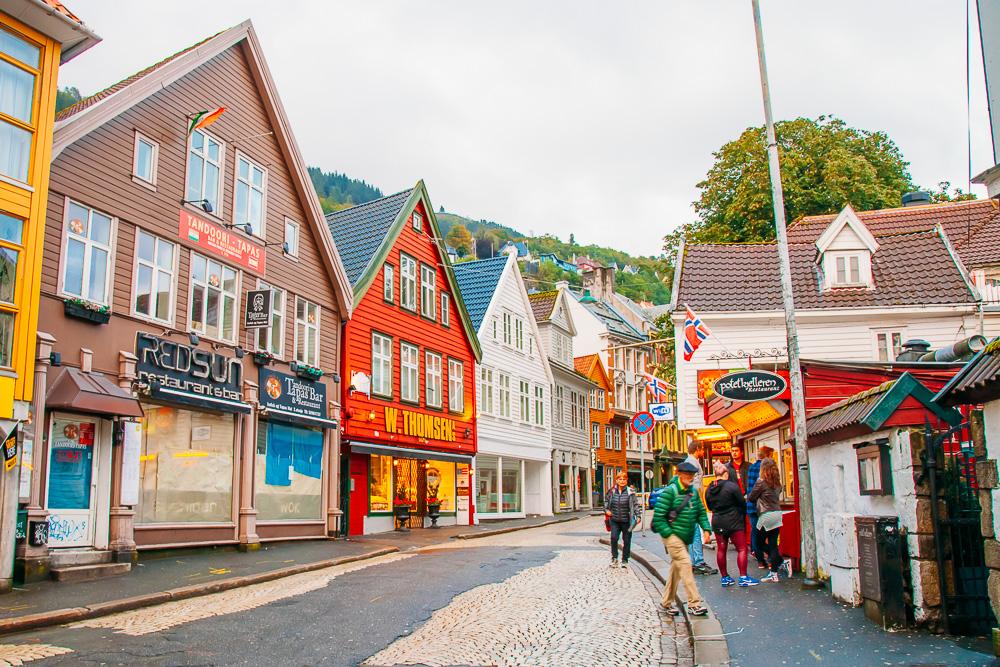 Fun Activities in Bergen
There are so many fun things to do in Bergen, whether you're spending the weekend or longer. Here are some tours to get you started: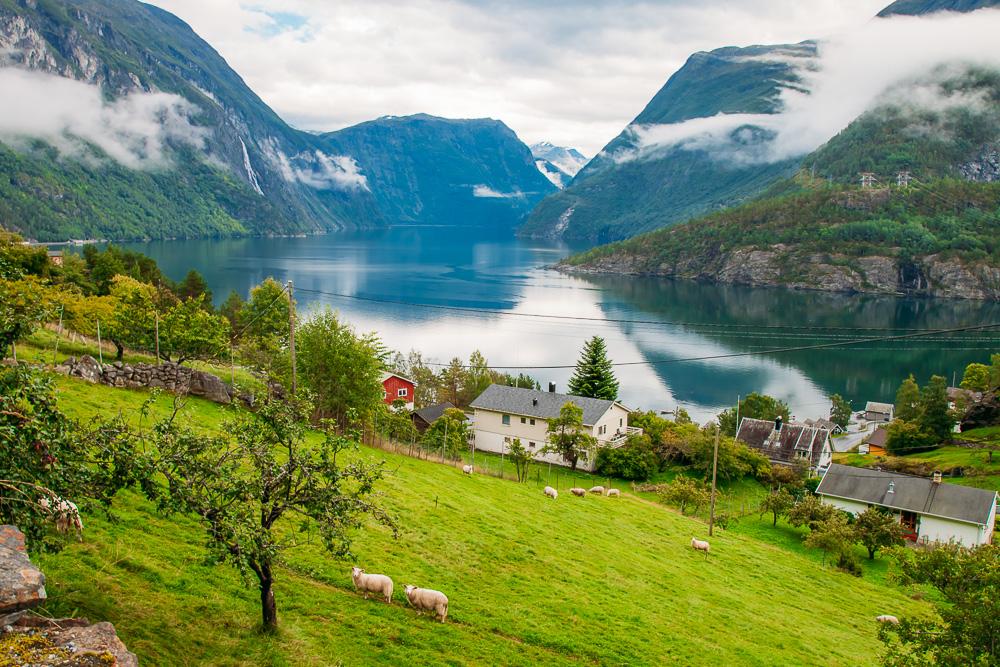 Read more
10 Things I Hate to Do in Bergen
Norway in a Nutshell Review – Is It Worth It?
The Prettiest Road Trip from Bergen
The Best Sognefjord Hotels and Accommodation – from Budget to Luxury
Things to Do in Ålesund – Norway's Most Beautiful Fjord City
The Best Geirangerfjord Hotels and Accommodation – from Budget to Luxury
37 Super Fun Things to Do in Trondheim