After a lifetime of winter visits to Norway, and seven years living in what are some of the wintriest places in Norway, I've learned a thing or two about winter in Norway. Now, personally I think winter is when Norway is at its best, but it can also be a bit of a tricky season for travel if you're not properly prepared.
So read through these tips and then go book yourself that winter trip to Norway!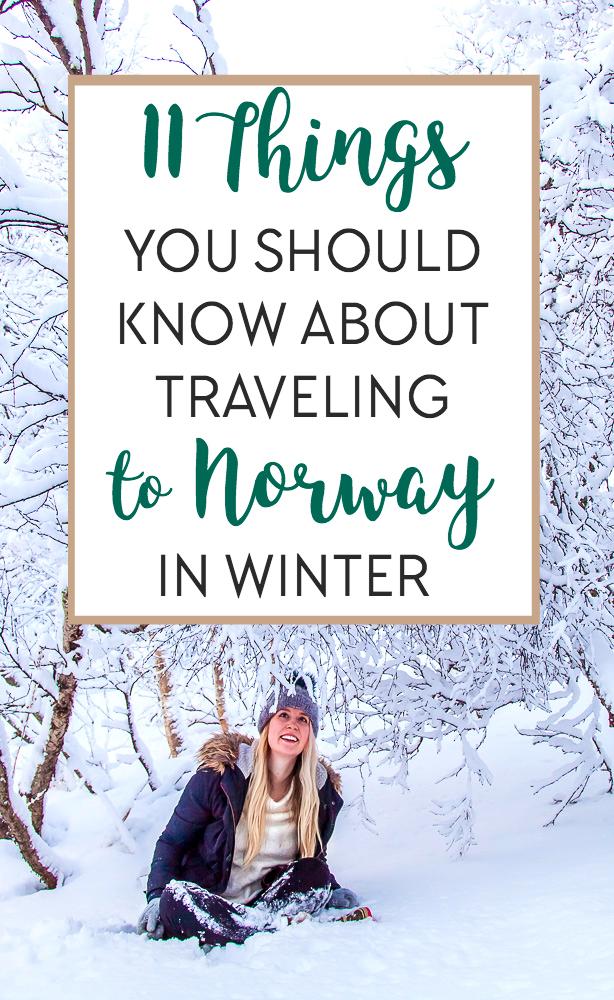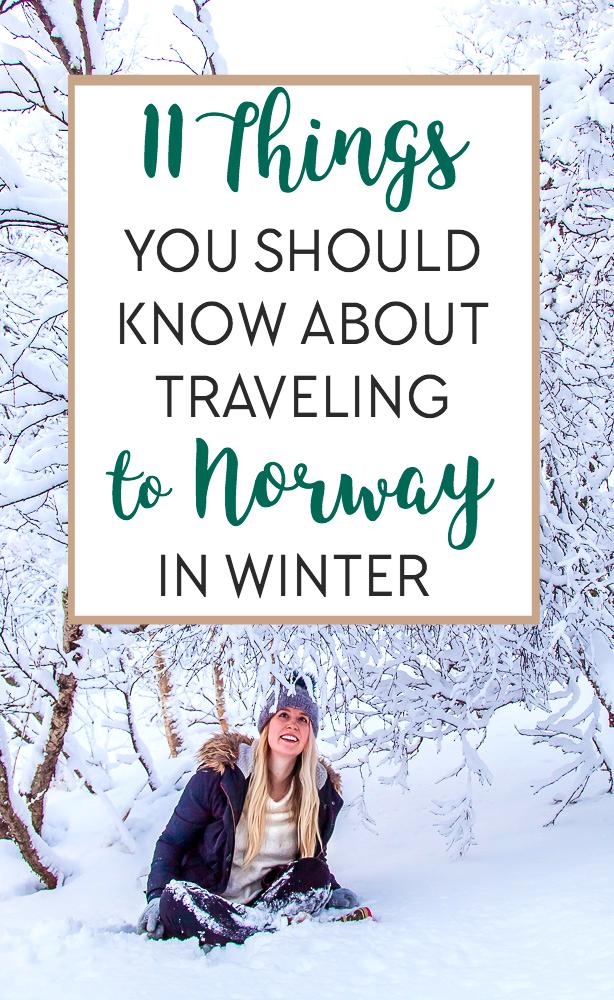 It's dark
November, December, and January are dark months in all of Norway though, unlike the north, southern Norway does continue to see sun during the winter months.
But don't let polar night stop you from visiting northern Norway in the winter! We don't get any sun in Tromsø from the end of November until mid-January, but I actually love this time of year here. It's incredibly cozy, and the northern lights are extra spectacular. And while the sun doesn't actually rise, it does approach the horizon, meaning we do get a few hours of beautiful blue light – like an extended twilight – so you will still be able to see the stunning winter landscape here.
It's good to remember the limited daylight hours when planning out your days, though the darkness can also add to your winter experience in Norway. You'll see some amazing stars at night in the Norwegian countryside, and in the north longer nights mean more chances of seeing the northern lights!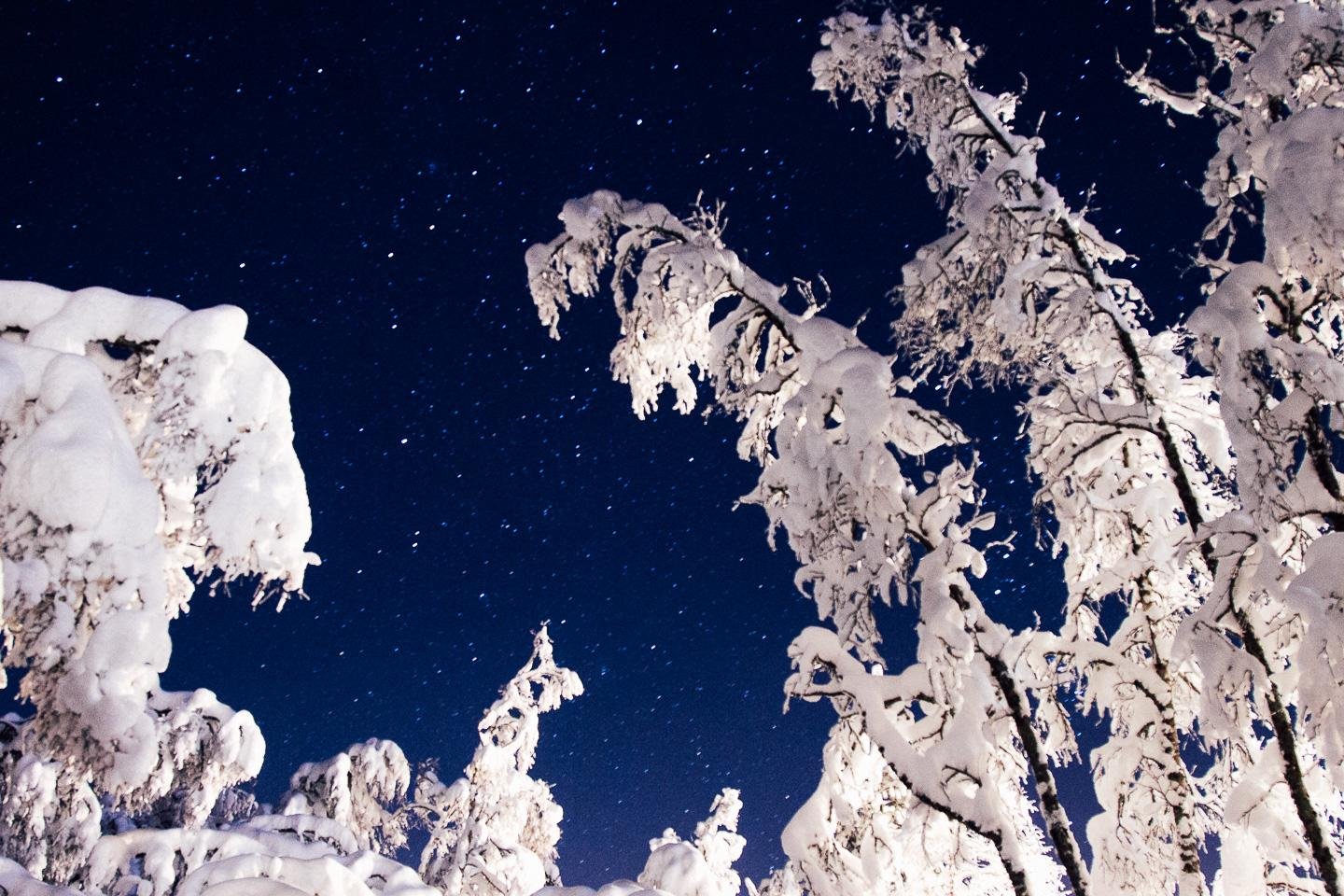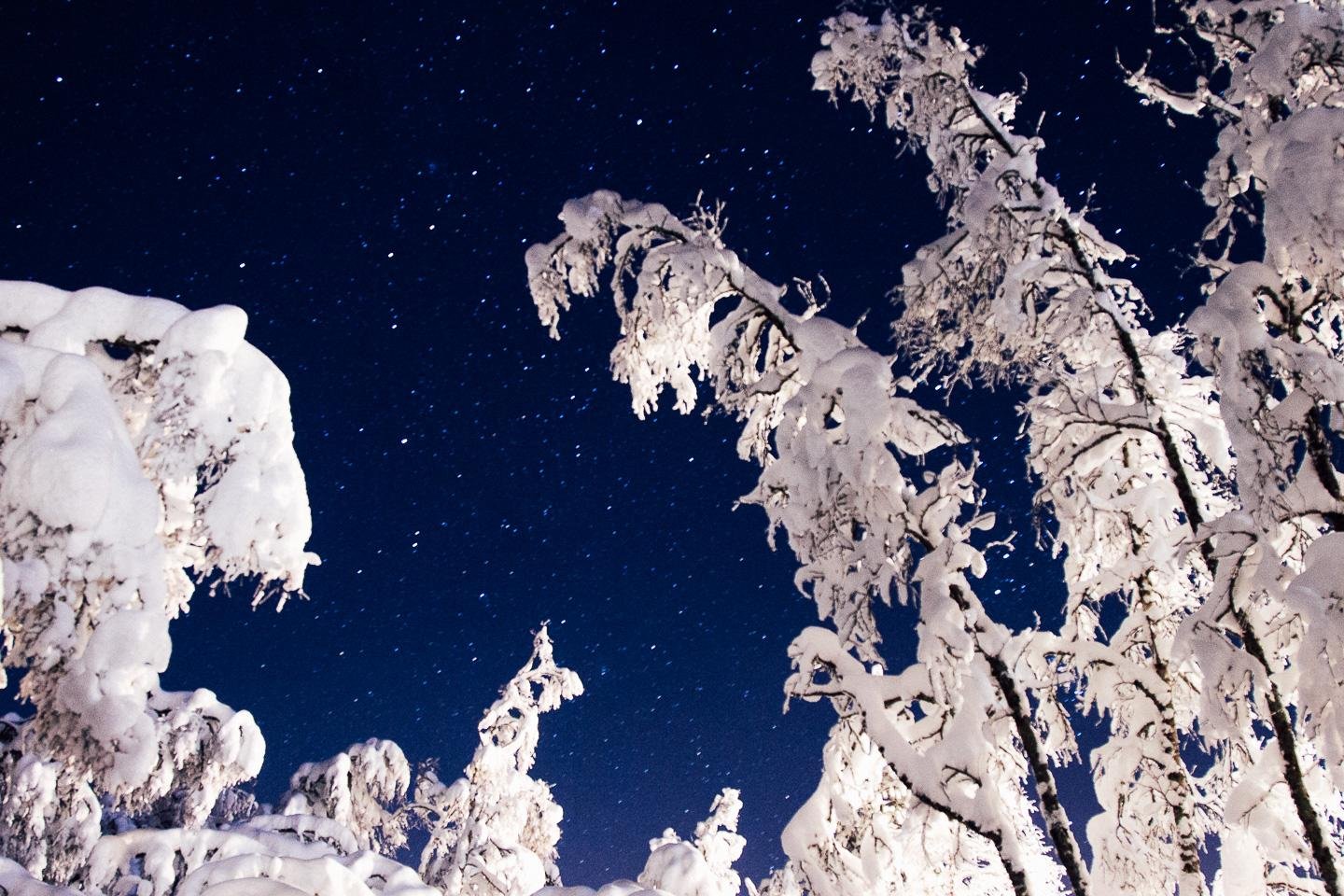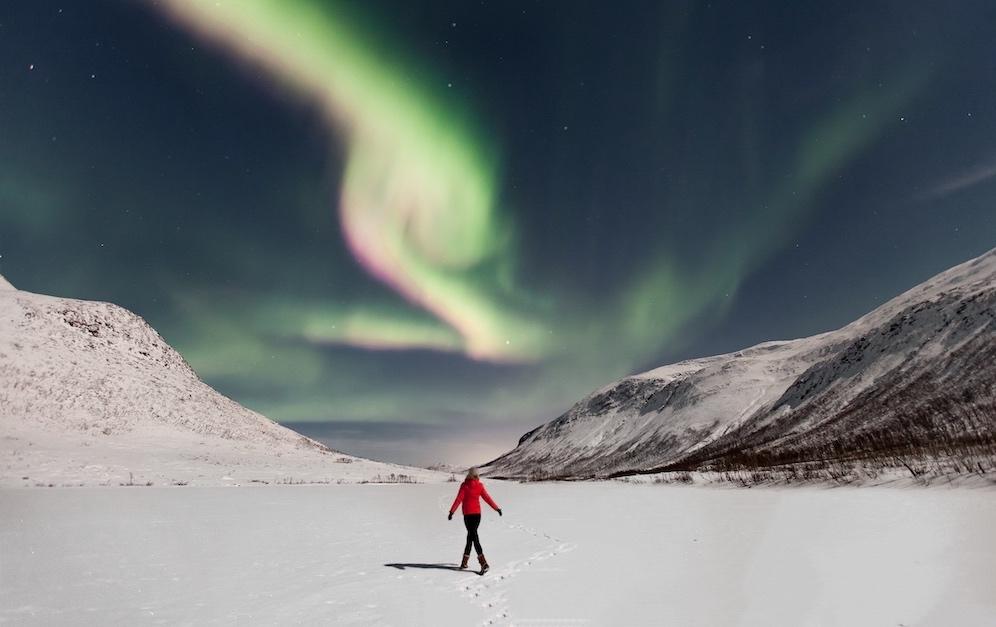 It's not actually that cold
Thank you, Gulf Stream.
Or maybe no thank you, as I've actually seen a lot of visitors disappointed at the lack of snow and frost when they've visited Norway in the winter.
If you want to see snow and experience some really cold temperatures, you're best off heading inland and/or up into the mountains. And that even applies to northern Norway – Tromsø's winter temperature's often hover around zero. Last winter we had a huge amount of snow here, but the year before we didn't have any snow on the ground for all of December!
That said, sometimes even the Norwegian coast can get really cold, and you want to be prepared so bring appropriate winter clothing. I've even written an entire post for you on what to pack for winter in Norway.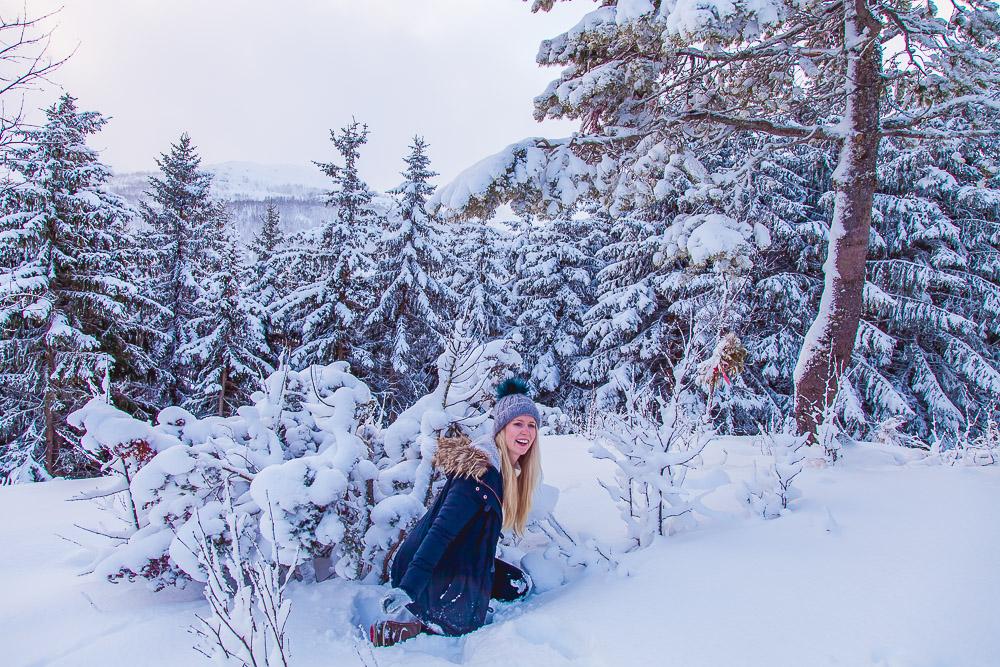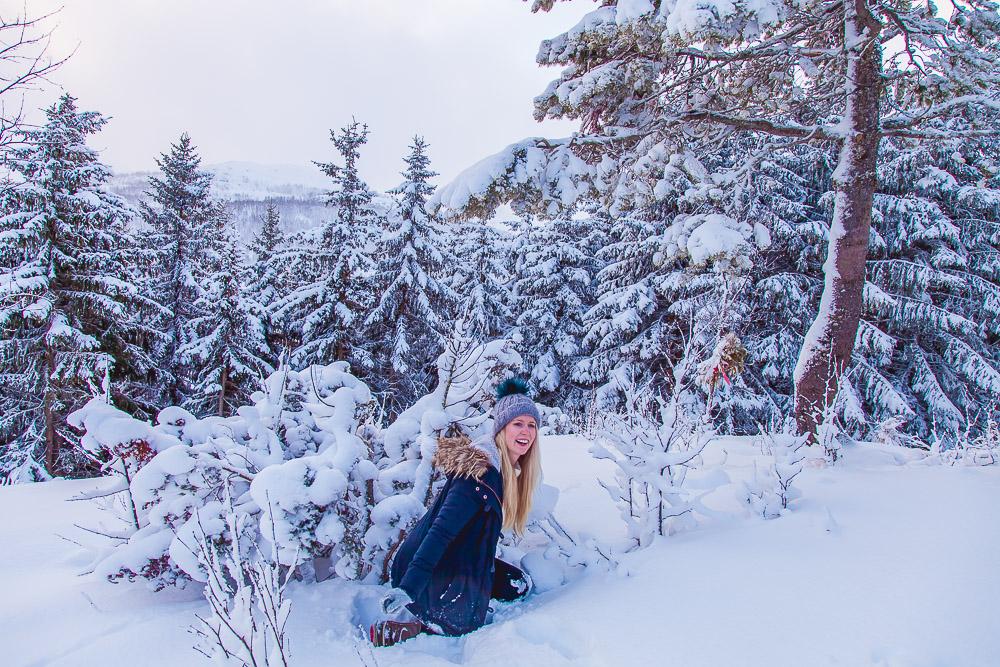 It's cheaper
Winter is off season in many places in southern Norway (not northern Norway), so it can be much cheaper! In fact, after record numbers of tourists last summer, the fjord region has been talking about seriously jacking up their summer prices to keep the crowds down. So if you're on a budget winter is a much better time to visit!
Read also: 7 Ways Norway Isn't as Expensive as You Think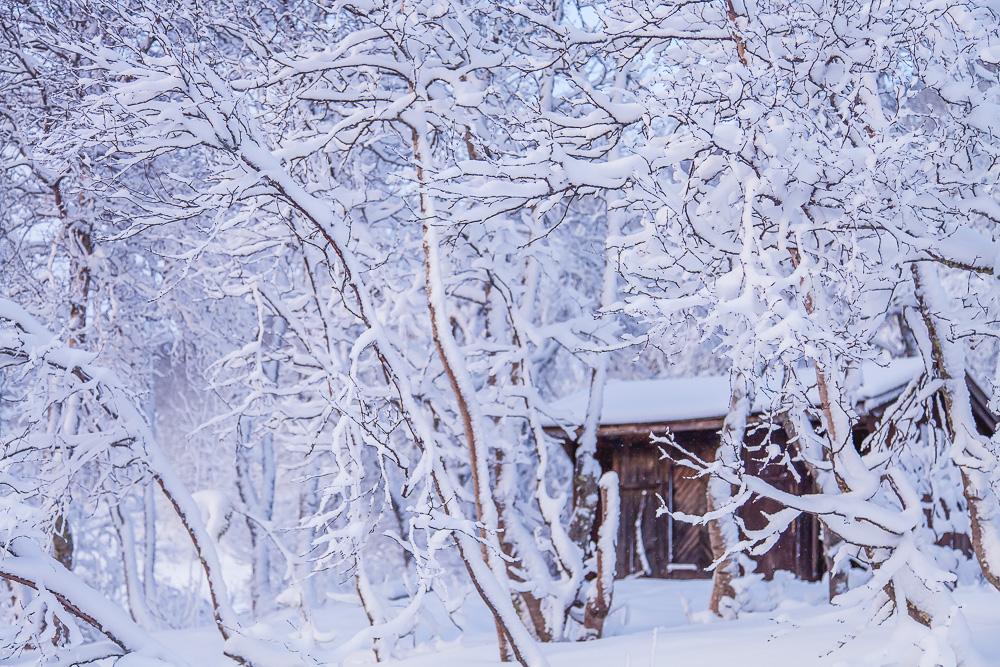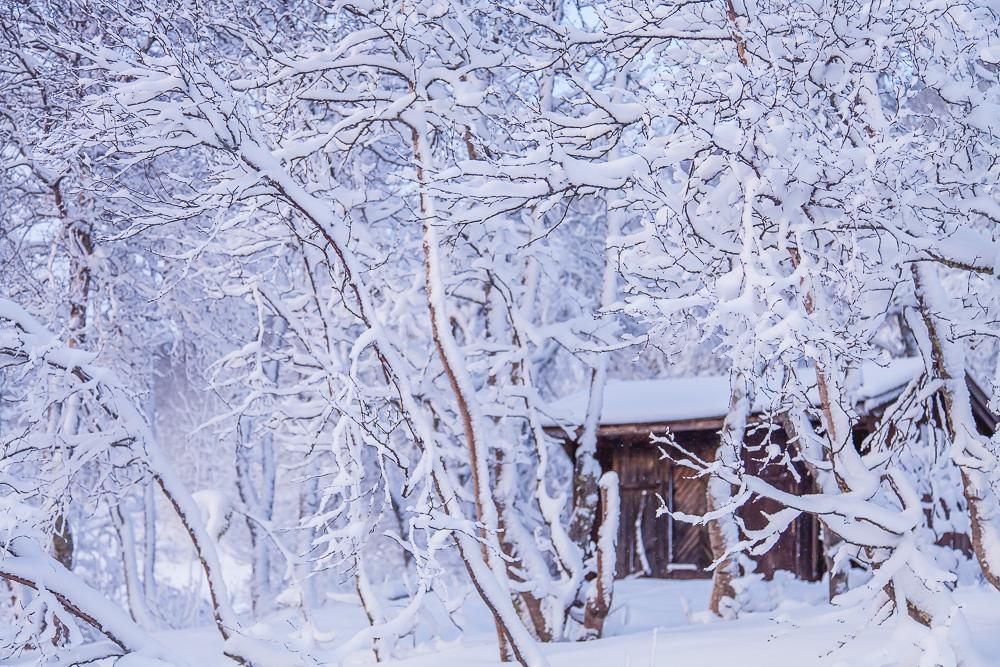 A lot of roads might be closed
This is an annoying thing about planning road trips in Norway in the winter – just because you see a road on a map doesn't mean you can drive it. I can't seem to find information online about closed roads in English (anyone else know?), but they list the closed roads here and you can use Google translate.
Your best bet is probably to just ask locals about any routes you're thinking of driving.
Also, on the flip side, I've found that sometimes Google Maps will route me away from roads in the summer just because they were closed in the winter. These tend to be Norway's prettiest roads too, so don't rely solely on Google Maps!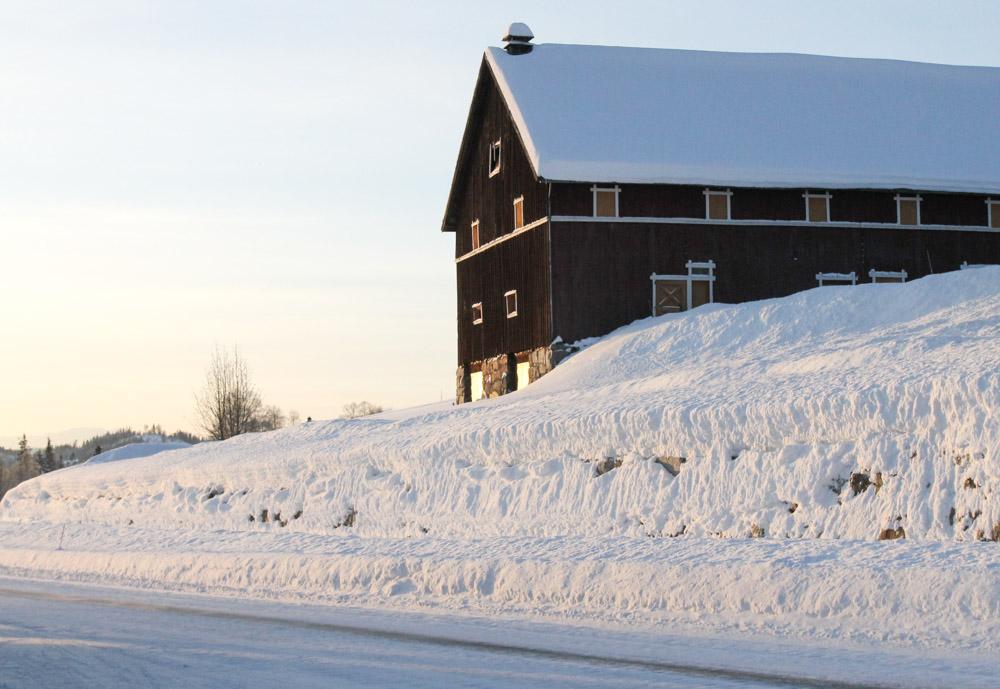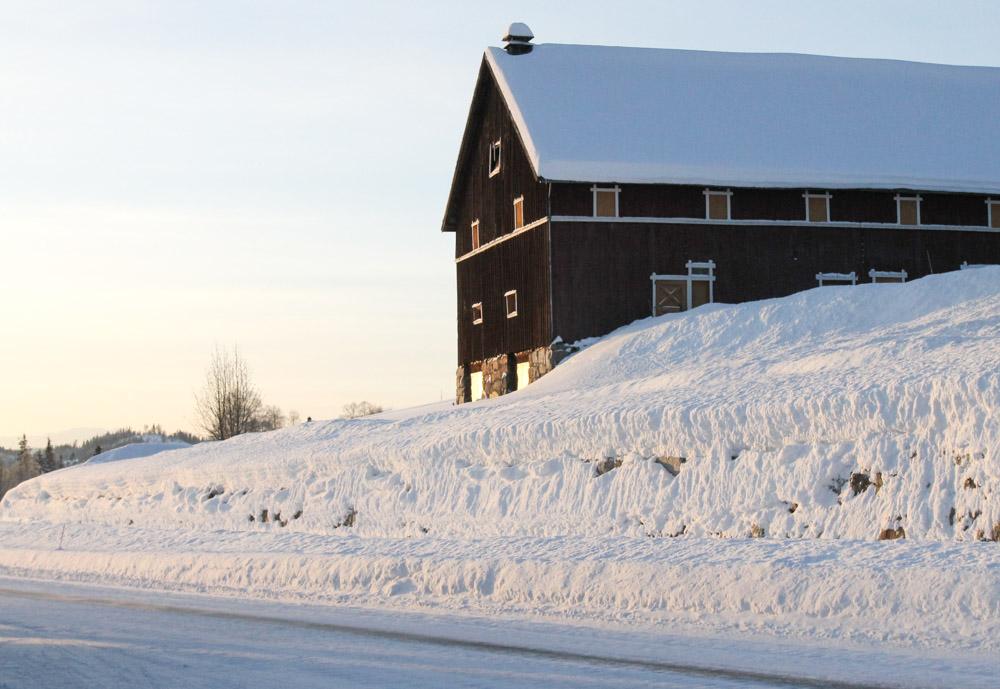 You can't see the northern lights everywhere in Norway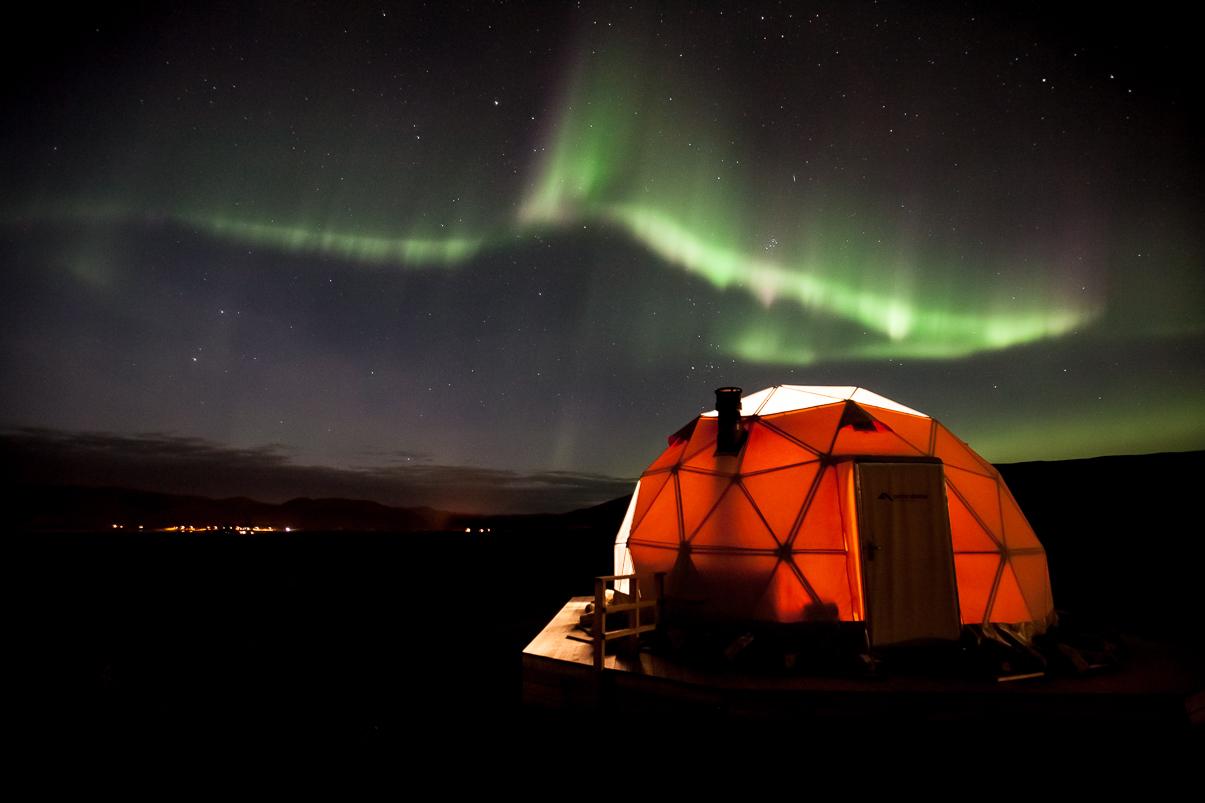 If your hearts are set on seeing the Northern Lights you're going to have to head north of the Arctic Circle. I would at least go as far north as Bodø, but Tromsø would be an even better bet.
I mean, sometimes we do get glimpses of the Aurora in southern Norway, but sometimes the UK gets glimpses too – it's not the norm. If you want any real chance of seeing the Northern Lights then hop on a flight to Tromsø! Read my guide to winter in Tromsø here.
Northern Lights Guide!
If you do want to see the Northern Lights, I've written an in depth ebook covering all aspects of planning a Northern Lights trip, including the best places in the Nordics to see the Northern Lights, the best time to see the Northern Lights, my top accommodation choices, tour options, how to chase the Northern Lights (including which apps I use), how to photograph and film the Northern Lights, what to pack for your trip, and other exciting Arctic activities to try on your trip up North.
If you want to ensure you have the best Northern Lights trip possible, you can purchase the ebook here.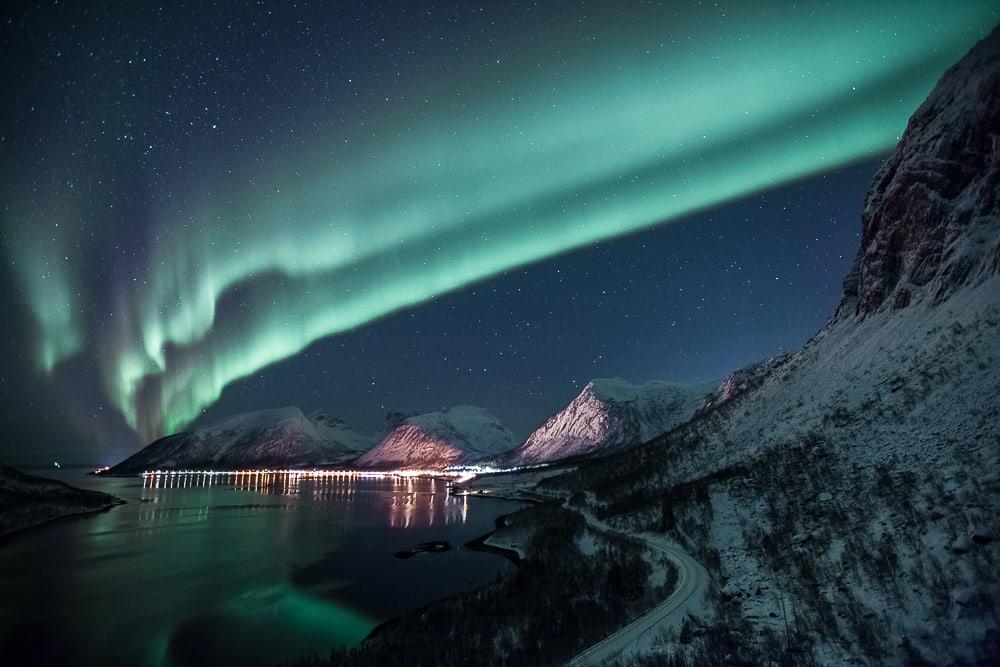 Book your activities and accommodation early
A lot of people think of summer as peak season, but that's not actually the case in many places in Norway, especially in the north.
Here in Tromsø peak season runs from November until the end of March, thanks to the norther lights. And since Tromsø is a fairly small city, often every single hotel room here will be fully booked. It can even be hard getting a dinner reservation sometimes! And the same goes for northern lights tours and other winter activities.
So if you're visiting Norway in the winter, I would definitely try to book everything as early as possible. You can book your accommodation here, your northern lights tours and winter activities here, and rental car here.
This isn't the time for camping
If you're traveling to Norway on a budget try Couchsurfing or Booking.com .
Read also: How to Find Cheap Accommodation in Norway
If you're traveling with a group of friends in the winter, then I'd highly recommend renting a cabin in the mountains, which is what most Norwegians do. You can usually book these cabins on Booking.com – a lot of them will be called "Hyttegrend."
Or if you want a bit more luxury you could stay in a mountain hotel, like this one by Gaustatoppen, for a very traditional Norwegian experience.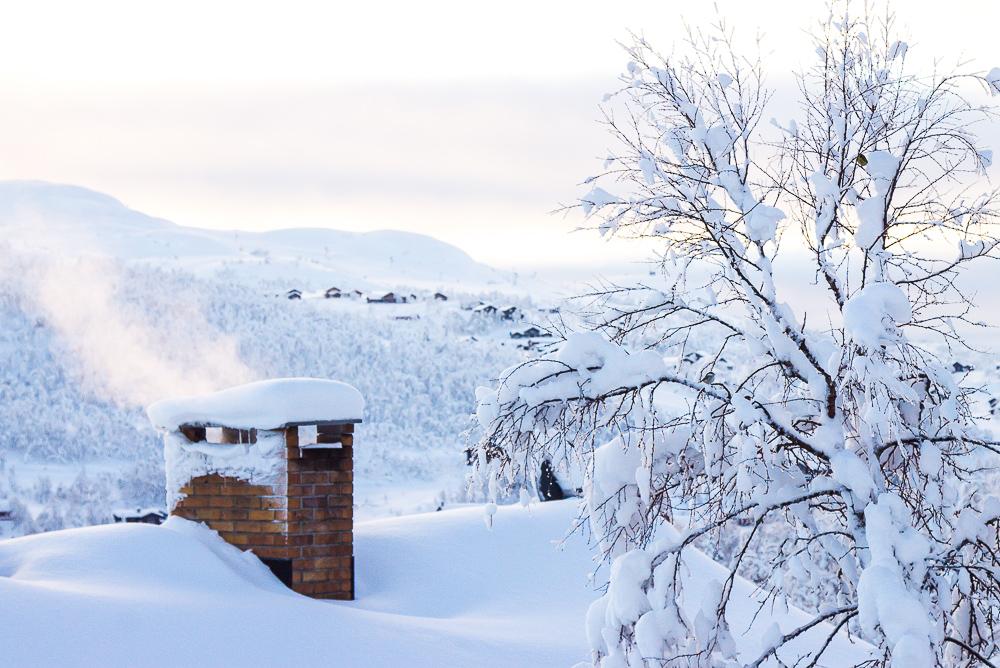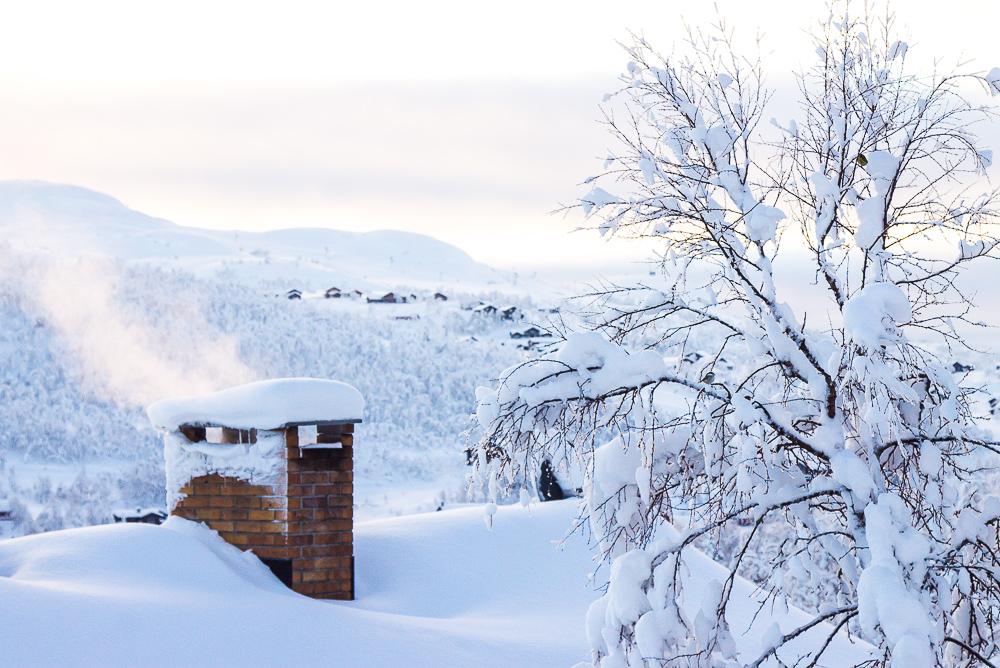 February and March are the most beautiful months
December can often be hit or miss with snow and is very, very dark, while January is cold.
I'd say February is the best time to visit Norway for a true winter experience, whereas if you want milder weather with still lots of snow (at least in the mountains) then March is a good bet.
Read also: Norway's Prettiest Winter Landscape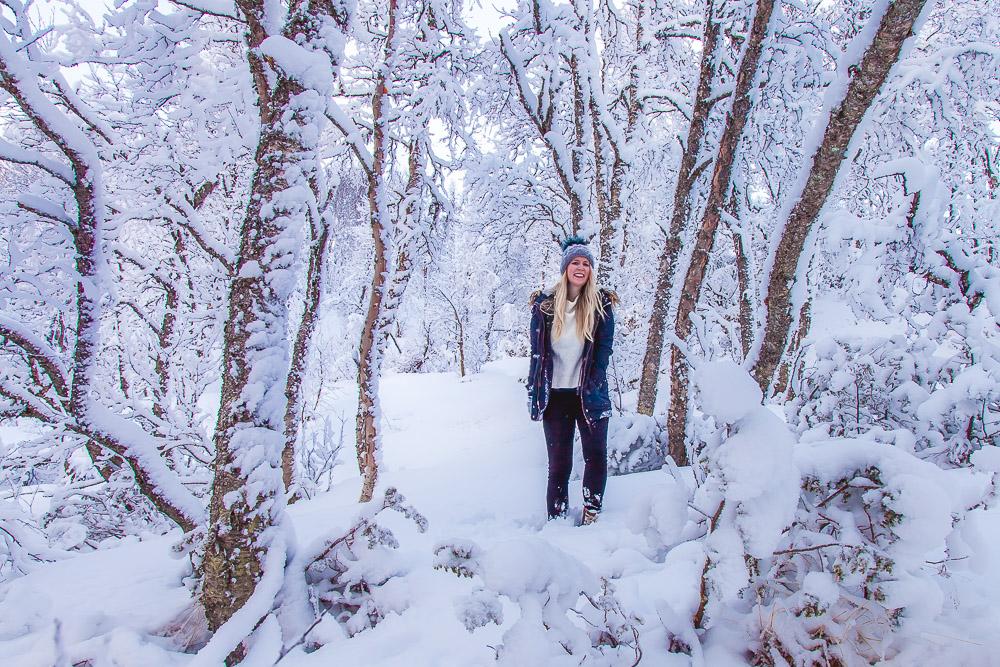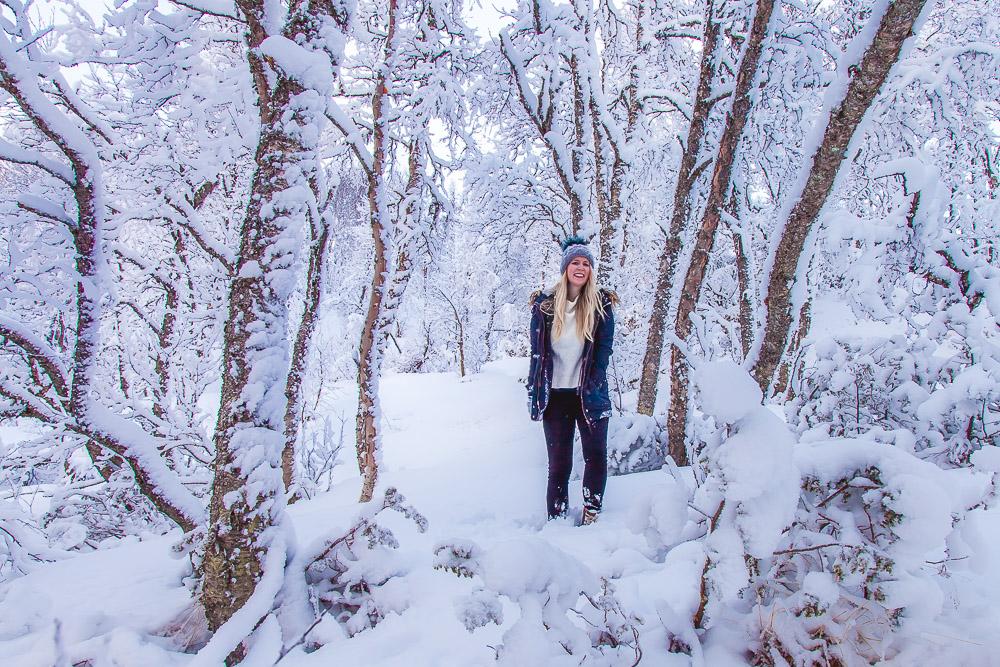 Easter is a huge ski holiday
That's right, forget egg hunts on grassy lawns and pastel spring dresses, in Norway Easter is all about skiing!
The Easter holidays are a huge deal in Norway and definitely worth experiencing – the mountains are full of people, parties, concerts, and fun activities over Easter – but keep in mind that it can get a little crowded as well.
If you're going to be in Norway over Easter you'll want to book your transportation and accommodation way in advance.
Read also: The Longest Easter in the World? It's in Norway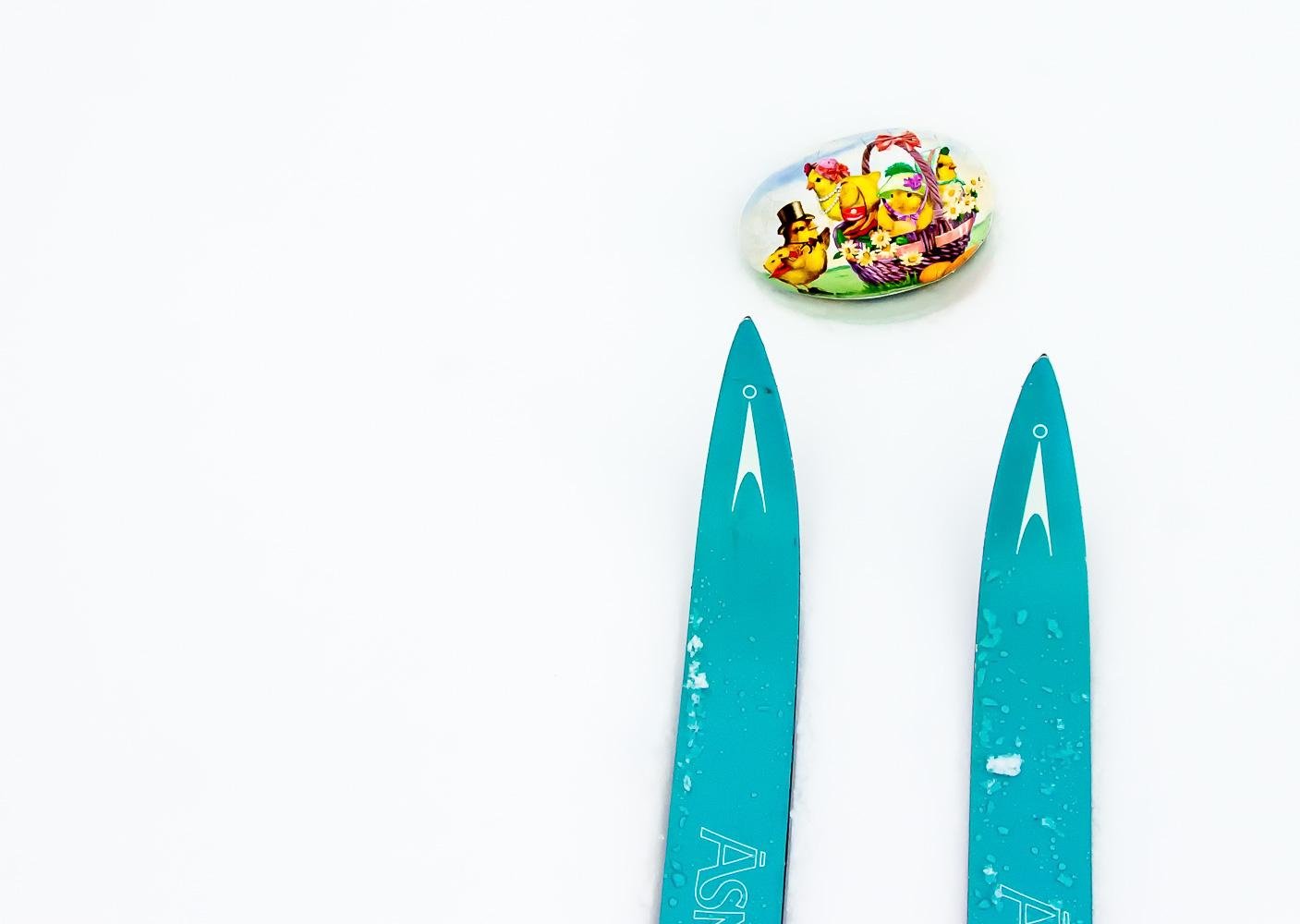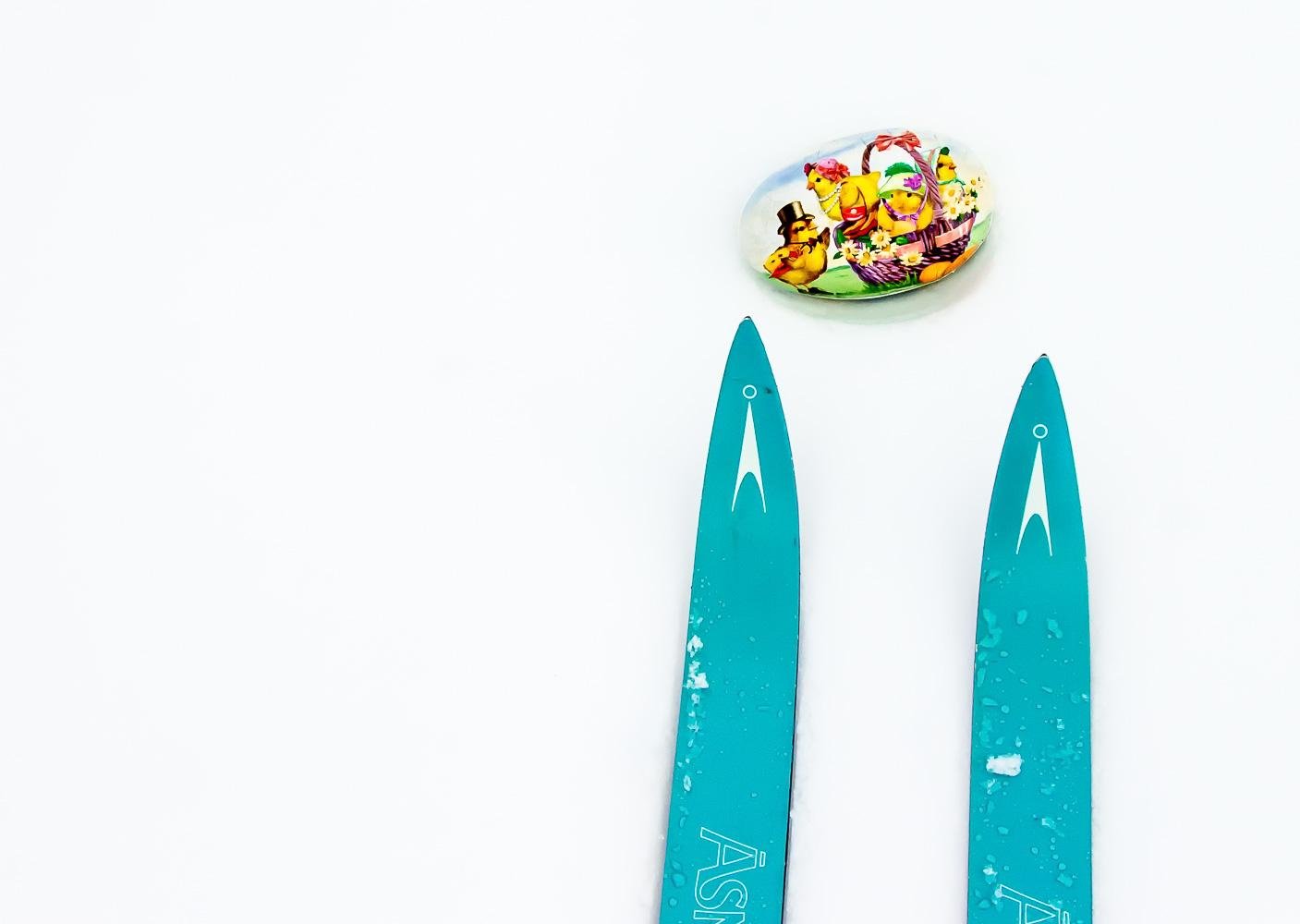 Everything shuts down over Christmas
One of the things I love about living in Norway is how seriously they take their holiday time here. But that also means that you shouldn't expect to get anything done during holidays, especially over Christmas! Pretty much everything, including grocery stores and even some public transport, will shut down by 1 pm on December 24, opening again on the 26th or 27th.
So if you're spending Christmas in Norway this year (yay!) get all your errands done and where you want to be before Christmas Eve and then enjoy a relaxing few days!
A lot of mountain hikes are closed
Guys, can I get serious for a second?
I feel like every week I'm hearing another story about someone visiting Norway and going on a hike in bad weather, or worse yet, a hike that is closed for the winter, and these stories never have happy endings.
And that's my excuse for responding in all caps whenever someone emails me telling me that they'll be in Norway in October and have always dreamt of climbing Trolltunga, and when the hike says it's only open until September, you can still go on your own after that, right?
NOOOO!
Like, sorry for shouting, but you should never, ever, ever ever ever go on hike in Norway that is closed for the season.
A lot of these famous, Insta-popular hikes in Norway are expert-level and out of mobile phone reception. And not only is the weather too icy and the snow too deep for these hikes in the winter, but the days are also far too short.
Cozy days in front of a fireplace in a Norwegian cabin look good on Instagram too!
Winter tires are a must
When I was younger my family would often fly to Germany before Christmas to visit some friends, and then we'd rent a car a drive up to Norway to see my grandparents.
And every time it was a disaster.
You, see in Germany cars are fitted with year-round tires. The problem is, Germany's year does not include Norway's winter.
If you're planning a winter road trip up into Norway then you're going to want a car with winter tires, especially if you'll be heading up into the mountains. In the winter the roads here are covered with a permanent layer of snow and ice and everyone drives around not only on winter tires, but studded winter tires. This is the law in Norway, so any car you rent in Norway will have winter tires.
And while we're on the subject of cars, if you will be driving here in the winter it's good to keep water, a warm blanket, and snacks in the car just in case you get stuck somewhere. I also always have a wool blanket and shovel for those times my car gets stuck in the snow (if you put the blanket right at the front of the tires they won't spin in the snow).
Read also: How to Travel Norway on a Budget: Transportation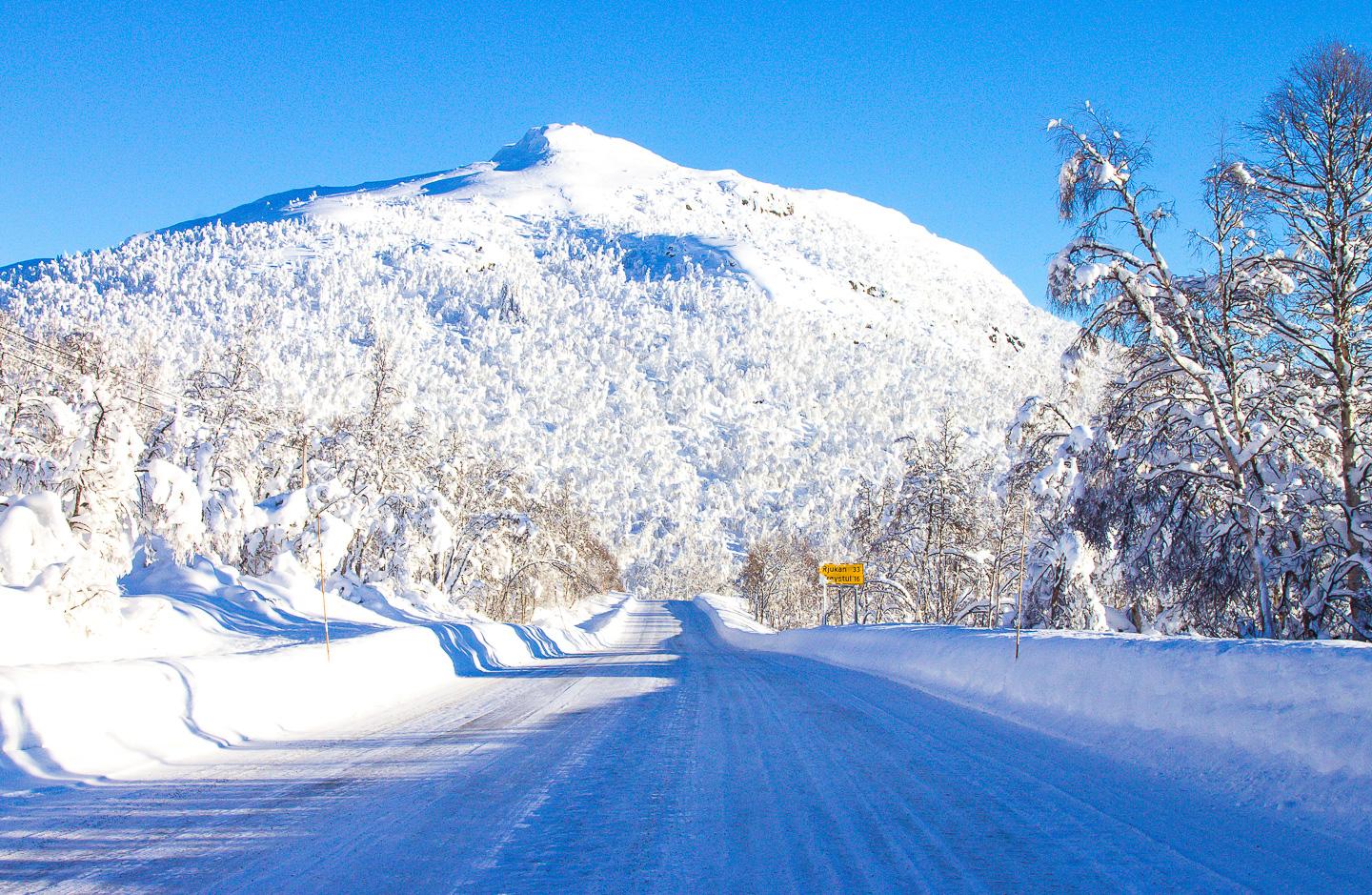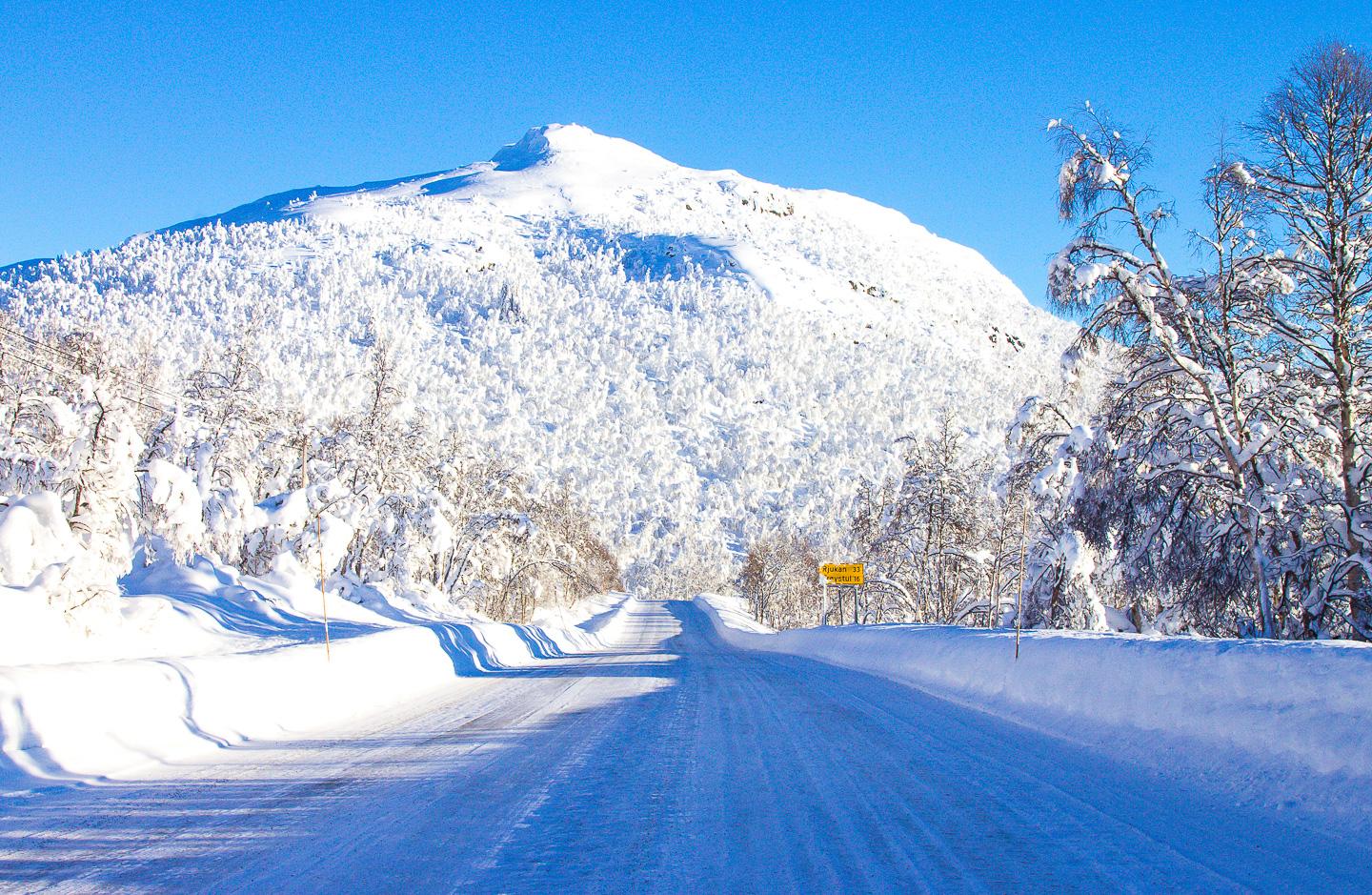 Norway travelers! Do you have anything to add?