Almost exactly one year ago Rachel and I were sitting on a catamaran sailing amongst the San Blas Islands talking about happiness.
I was telling her how I was so happy that it was beginning to scare me – like it couldn't possibly last. With all the pain and suffering in the world, it didn't seem fair that I could be living a life filled with so much joy, especially when a lot of it was simply down to luck.
I never imagined that my blog would turn into my dream career, connecting me with people around the world and sending me on the wildest adventures. Yet here I was on a "work" trip with a "coworker" who lived on the other side of the world, and our days looked like this: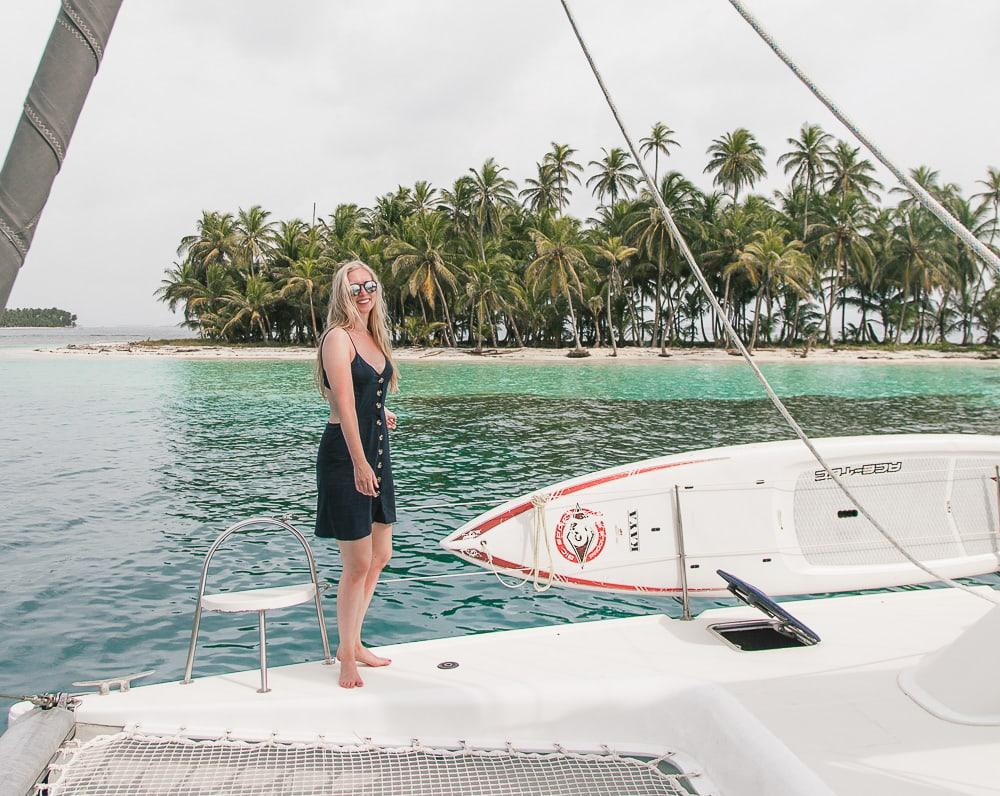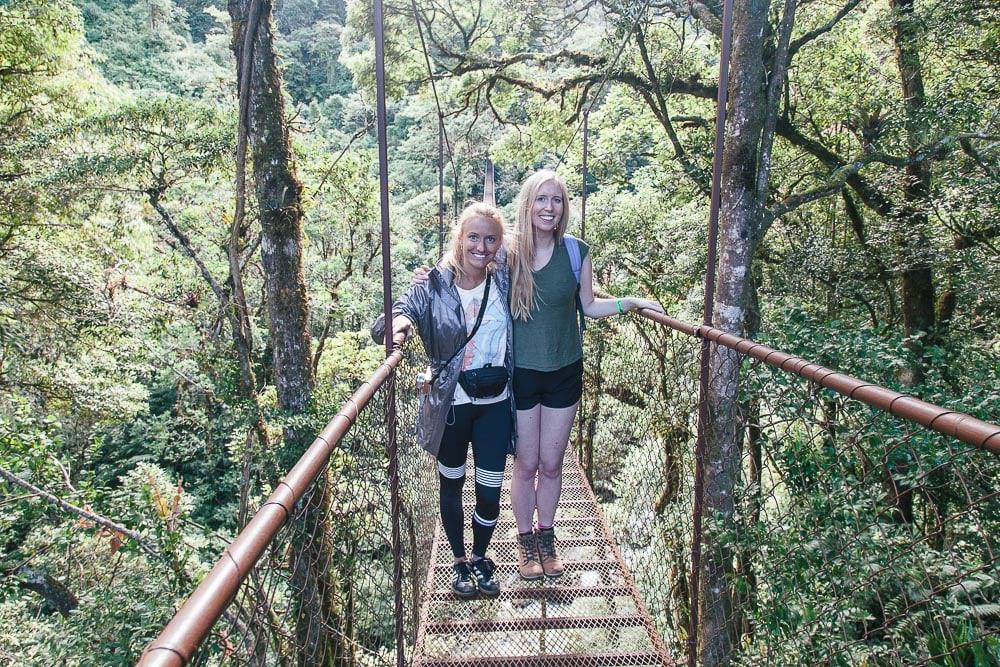 I loved my job, and I was so excited about my future in Norway. After this trip I was headed to England, where I was going with Dan and his family on their annual holiday. It was the first time that I had been invited to join, and I couldn't wait to spend more time with his family. And then we were planning to finally move to Northern Norway in the winter – something we had been dreaming about for years.
Everything in my life was feeling so right that I began to wonder when it would go wrong.
Rachel said that she had been feeling the exact same way. She had had a couple of lucky breaks with her blog that launched her business to heights she had never anticipated, and she wondered how long it could last. She also had recently overheard her boyfriend ask her dad permission to marry her, and she said she was thrilled, but also a little scared.
Like, in a way life was easier when we were broke and alone with no idea where we were heading, you know?
And then we jumped off the boat into the most crystal clear turquoise water I've ever seen.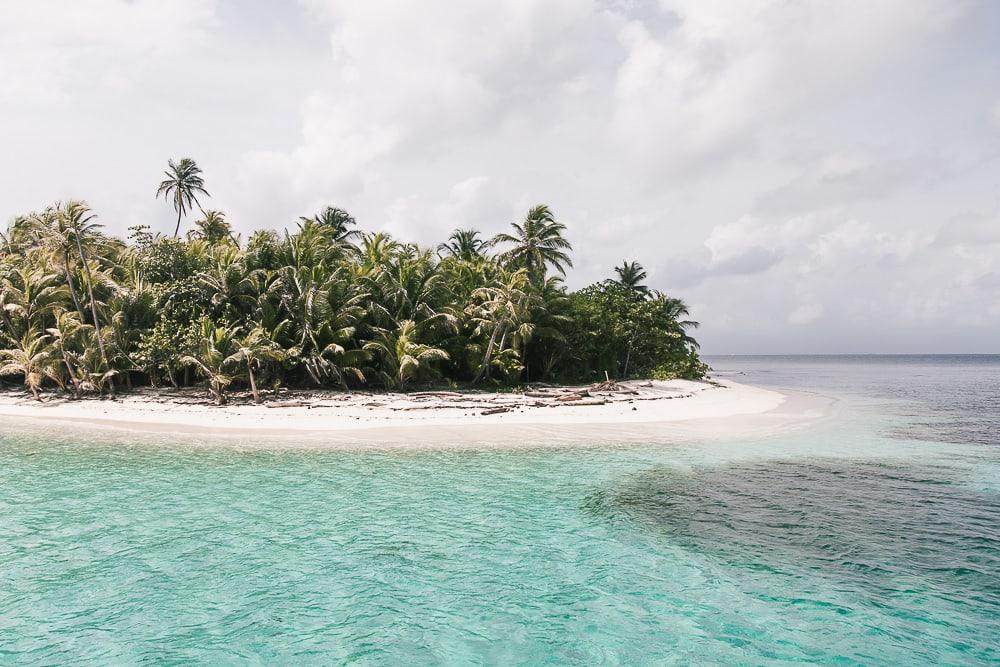 A few weeks later I wrote a blog post about all the strokes of luck over the past five years that had helped me turn my blog into a successful business.
So now on my sixth blogiversary I thought I could consider the flip side: all the ways in which blogging changed my life into what it is today.
Over the years blogging has gone from being my hobby to my job, but it's also been more than that. It's crazy to think about how much my decision to start a travel blog ended up changing my life.
Last summer I felt quite overwhelmed with all the gifts blogging had given me, but my life now is very different than it was then. And while I still love this blog of mine, sometimes I do wonder what my life would have been like without it, and if I would have been happier.
I guess it's that way with anything that has a huge impact on your life. In good times you will look at it with eternal gratitude, and in bad times you will wonder if you've actually been living with a secret curse.
I certainly don't think my blog is a curse, and I am so grateful for it. But I also wouldn't necessarily characterize my life now as good times.
I fell in love with photography
When Danielle and I first started blogging together she was in charge of taking photos, partly because she had a really fancy camera, but mostly because I refused to take photos on my travels. I owned a camera, but I felt like whenever I had it out I would be more concerned about getting good shots than enjoying the experience. And my answer was simply never to have my camera on me.
I wonder if 22 year old Silvia would roll her eyes at me now, because clearly she was such a travel snob. But I really do think she was mistaken.
Yes, taking photos has changed the way I travel, but I've come to love those changes. I love looking at the world through my camera lens and photography has given me a sense of purpose on my travels.
Plus it's just really fun.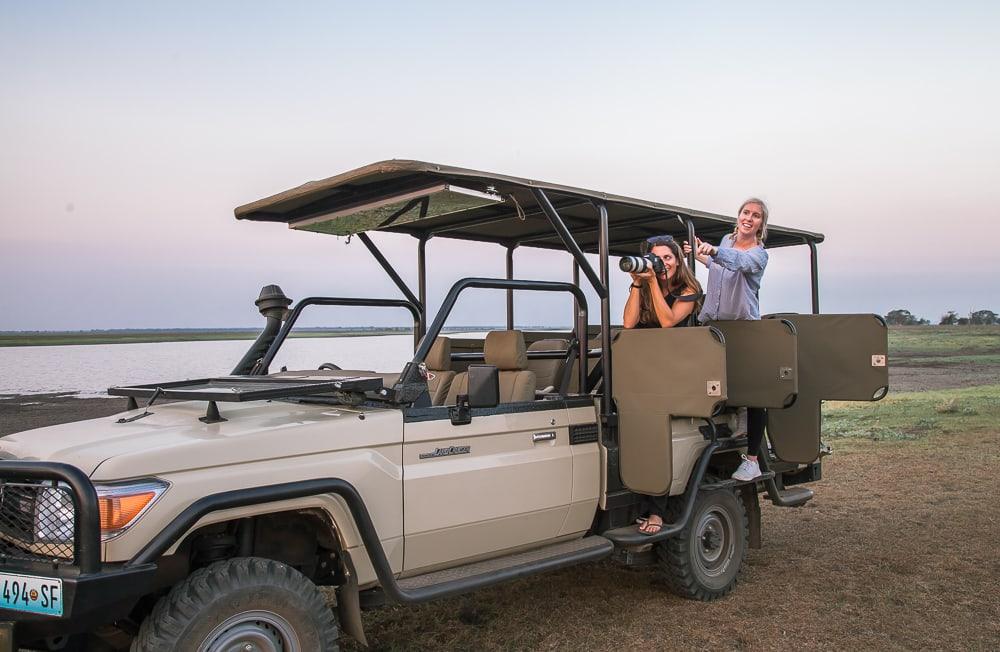 I met Dan
Okay, I'm pretty sure Dan and I would have met even without the blog, as we had the same group of friends in Thailand. But he wouldn't have already known who I was when we did meet, which might have made all the difference for us as I've been told I make a bad first impression. By multiple people. 
But by our first handshake Dan had already read all my blog posts from Central Asia (he was planning to travel there himself after Thailand) and he and our mutual friend had even had the all important discussion of whether or not I would be taller than him.
And the rest… well I'll get to that later.
I didn't go to graduate school
I was accepted into a human rights master's program in Oslo that would have begun in the fall of 2013, but then Danielle and I planned a backpacking trip so I decided to put it off for a year.
And then the next summer I was accepted into an international studies master's program in Denmark, but again I decided to put it off. I had mostly just applied because I didn't know what else to do with my life, but I realized that that's not actually a great reason to go to graduate school.
But I think on some level blogging gave me a bit of an excuse not to go, because of that sense of purpose I mentioned earlier. Plus by that time my blog was beginning to bring in a few freelance writing opportunities, which I knew I could increase if I worked hard enough.
Those articles earned me very little, but luckily my life in northern Thailand also cost very little.
I moved to Rauland
By the time Dan and I moved to Norway I had been blogging for just about two years, but I still didn't think it could ever be my full-time job. And yet it did lead me to my first job in Norway.
You'll already know the story if you read this post, but basically I wrote about the time my friends Bryce and Alicia came to Norway and we spent a weekend at my grandmother's cabin in Rauland, and the local tourism board reached out to me asking if I wouldn't consider moving there. I declined, as Dan and I had a lease in Trondheim (also, who asks that?), but we didn't yet have jobs so when the tourism board offered to help get us jobs at the local supermarket I had to accept.
We were only meant to stay in Rauland for a few months, but somehow that time turned into a few years.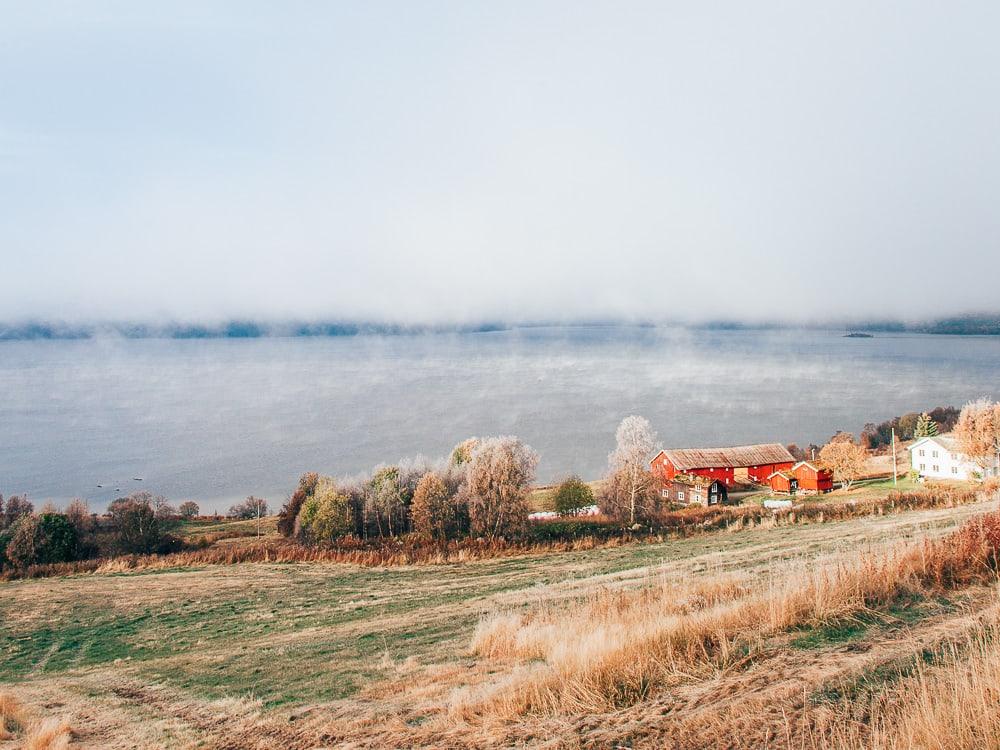 I went back to Japan
I've made no secret of how difficult I found the two years I lived in Japan after college. I was relieved when my work contract was up and I could leave, and I really wasn't sure if I'd ever return. I believe my exact words at one point were, "you couldn't pay me to go back there."
Well, it turns out someone could, because that's exactly what happened. A tourism board paid me for a weeklong campaign in Japan that I loved so much I convinced Danielle to come with me on another trip to Japan just a few months later.
I was really loving Japan for a bit there! But then after going on another work trip to Japan this past fall I have vowed to never, ever, ever return to Japan, ever. That's a story for later on in this blog post though.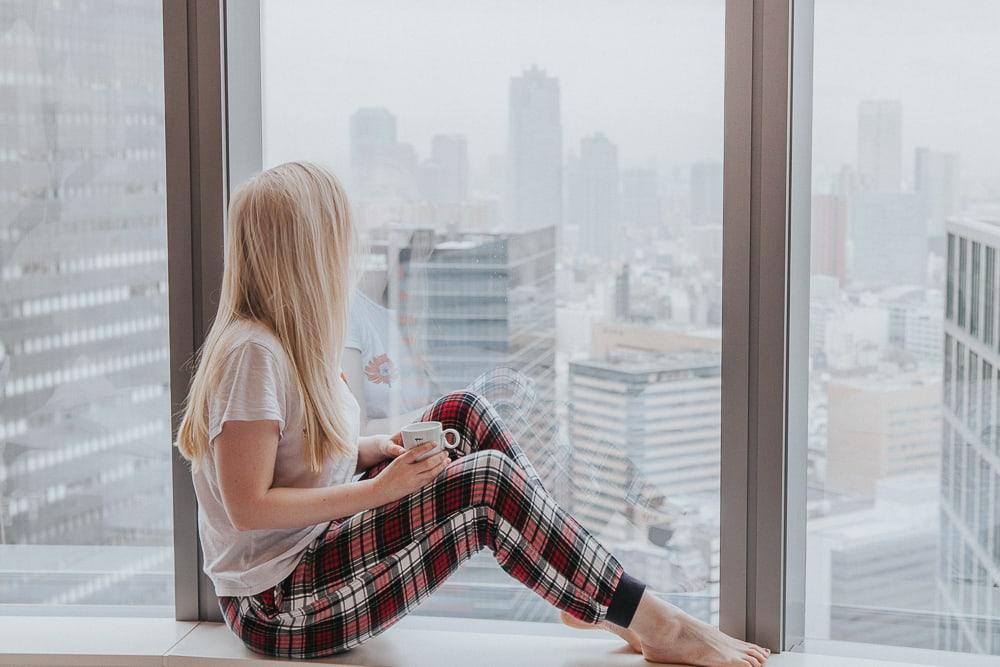 I modeled for a sports catalogue
By far the most bizarre thing that has ever come (and I imagine ever will come) from blogging was that time I modeled for Athleta's winter catalogue.
They reached out to me last summer asking if I'd like to do a photoshoot on the Faroe Islands, and while I hate getting in front of a camera I do really love the Faroe Islands, so I said yes.
I figured they were bringing together a bunch of bloggers from the area for some sort of social media campaign.
And then the day before the shoot I received the call sheet, listing all the other women on the shoot along with their modeling agencies. I remember frantically messaging Rachel for reassurance, to which she was just like, didn't you know Athleta is a huge brand? I hadn't known, probably because that photoshoot was the first time I ever put on a sports bra.
I'd also say that photoshoot was the most exotic place I've ever traveled to, because it was totally out of my world.
Like even when I've gone on trips to remote destinations, I've always been a traveler, so the experience has always remained at least sort of in my comfort zone. This was not. In fact I'd say stepping in front of the camera on the first day of shooting was probably the scariest thing I've ever done – I'm not even sure how I did it, to be honest.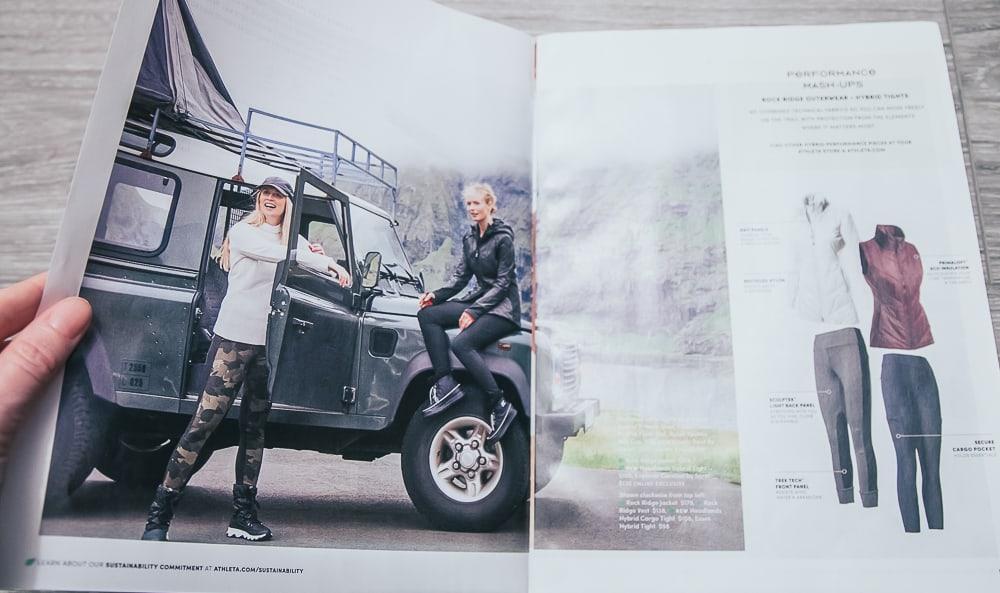 I was bullied by a former coworker/friend
The best part about working at the Spar supermarket in Rauland was the wonderful people I met, and by the end of my first year there all of my Rauland friends were my cowokers. So it felt bittersweet to quit my job there to blog full time. Of course I was thrilled to actually have managed to turn blogging into a business, but I was going to miss spending all day with my friends!
And then there was a part of me that felt awkward about leaving my job there to work for myself. I felt almost guilty for getting to go on fun trips all the time, especially as most of my friends were students at the university in Rauland and hadn't yet had the chance to explore much of the world (as opposed to Dan who also used to travel for work and was now very happy to be settled in Norway).
Luckily everyone was incredibly supportive.
But then one of my closest friends from Spar started pointing out how much worse my Norwegian had gotten since I stopped working at the supermarket, how odd it was that I portrayed myself on my blog as Norwegian when I'm really American, and how annoying in general it is when Americans are obsessed with their Norwegian heritage. They were things that I was already sensitive about, so I figured she was just being honest with me.
But eventually other people began to notice the hurtful things she was saying to me, and while Dan told me to ignore her, I couldn't. I believed the things she was saying were true, and I let it wear away at my self confidence to the point where I really wondered if anyone in Rauland even liked me, or if they all just put up with me because I was Dan's girlfriend.
And so I tried to avoid her, which often meant avoiding hanging out with my other friends in Rauland because it was such a small community. I told myself that it was okay though, because I would be moving up north in a few months anyway, and I'd make new friends there.
But it wasn't okay for Dan. And so one day he told me he wanted to break up. He said I wasn't social enough, but I imagine it had to have been more than that. This probably just gave him the excuse to do what he had wanted to do for a long time.
And while at the time I felt totally blindsided, now looking back I can see that we had grown apart and wanted different things in life. He didn't want to settle down and have a family, and I'm certainly glad I didn't do those things with someone who wasn't fully in.
I could support myself financially
Dan had planned to go back to school for a bit as soon as we moved to Mosjøen, and I was going to support us financially, which meant that I was in the privileged position of actually being better off financially after the breakup.
I know that this often is not the case, and in those first few horrible months I was incredibly grateful at least not to have to worry about finances.
In fact I was also very grateful at the exact moment Dan told me it was over, because I was in Japan and had to cancel the rest of my trip and book the next flight home, which was an expense I also could not have afforded not too very long ago. 
And yes, I realize now that supporting Dan might not have been the best plan. Sharing finances seemed like the obvious move, as I was making more than enough from blogging to comfortably support us, but I can see now that it's a lot harder being the person being supported than being the one doing the supporting.
Oh goodness, do I see that now.
After Dan broke up with me I spent a week in England with some of my closest friends, and for months afterwards my friends would check in on me every single day.
I'm so grateful for their support, and I honestly don't know what I would have done without them, but I can also say it feels a lot better being the person comforting and supporting a friend than the person needing that support. I've always been incredibly independent, so needing to lean on my friends was definitely something new for me.
And then there was my guilt over feeling resentful of some of my friends' happiness. Why did they get to live happily with their partners while mine left me?
Rachel and Ben got engaged the same week Dan dumped me, and while I found it easy to talk to her (probably because she was mostly an online friend and had also had her heart broken in the past), I also resented her a bit. I hated hearing about her wedding plans and avoided any wedding talk as best I could.
I remember one day coming across a bunch of photos I had taken for Rachel in Panama and as she had already gotten the files from me I deleted them all. I didn't want to be reminded of how stunning she was, because I thought if only I had been prettier maybe Dan would have loved me as much as Ben loved her.
I moved to my apartment in Mosjøen
Thanks to blogging I was able to continue with my plans to move into my apartment in Mosjøen, whereas if this had happened a year earlier I wouldn't have been able to afford to live there on my own.
But actually this blog also helped me find the apartment in the first place.
Dan and I chose Mosjøen after spending two weeks in northern Norway last summer on a campaign with the northern Norwegian tourism board.
During that trip we had met a woman from Helgeland tourism whom I emailed as soon as we officially decided on Mosjøen. I asked her if she had any advice for finding an apartment in town, and as luck would have it her brother owned an apartment that would be available for rent right when we were looking to move.
It's so crazy to think that this blog first brought me to Rauland, and now it's brought me to my home in Mosjøen. Like what would my life look like without Heart My Backpack?
To say that my friends were worried about me moving alone to northern Norway in December, when the sun literally does not rise, would be a massive understatement.
In fact I think the only person who was truly supportive of the move was Dan – because he wanted me far, far away, of course. Lol no, he loved Mosjøen as well, and the last I heard he still had his heart set on eventually moving to Helgeland – luckily it's a big region with lots of other nice towns.
While I probably wouldn't have chosen to move to a small town like Mosjøen if I had known I'd be coming alone, I'm so incredibly glad I ended up here. In a time when so much of my life felt so very wrong, at least Mosjøen felt very right. I'm not sure how long I'll actually be able to stay here, as it seems that everyone my age is married with kids, but I'm determined to enjoy every moment I do get to spend here because it really is the most special place.
I've taken up running since moving to Mosjøen (I finally bought a sports bra!) and my favorite route takes me along a river down to the fjord, and then back into town over this bridge with amazing views of the mountains and river. Each time I get up to the bridge my heart feels like it's going to actually burst, partly because cardio is freaking insane, but also because that view fills me with such love for this town.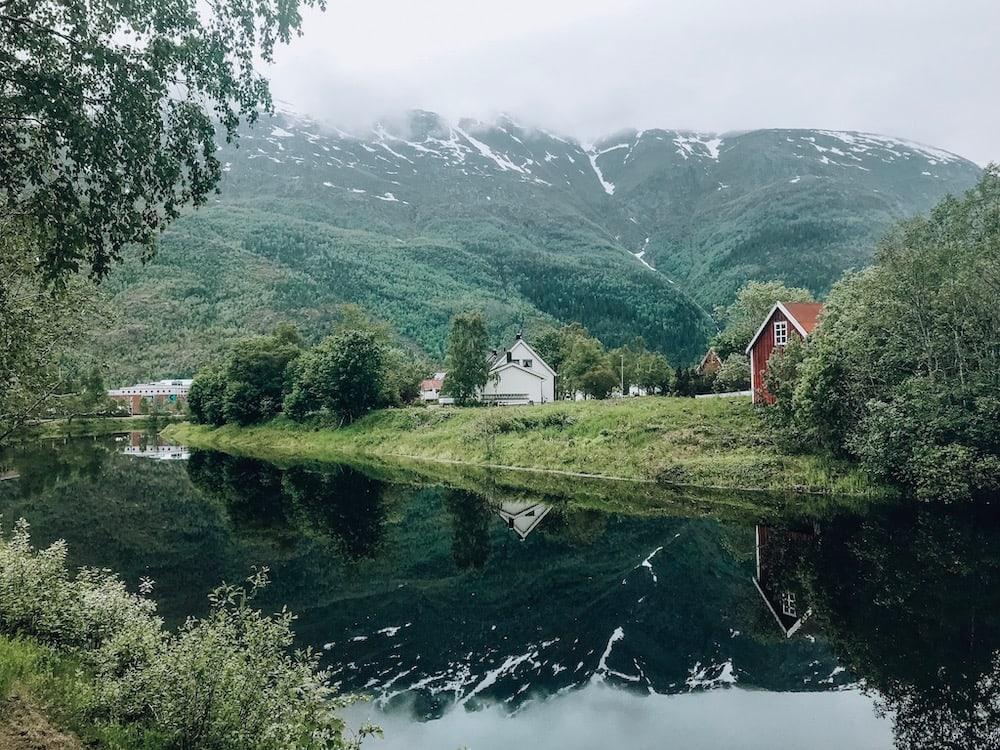 I worked through my sadness
December was dark, and not just because Norway.
If you had told me I'd look back at that first month without Dan with fondness I would never have believed you. And yet that's exactly what happened, entirely because of all the places I went and people I met.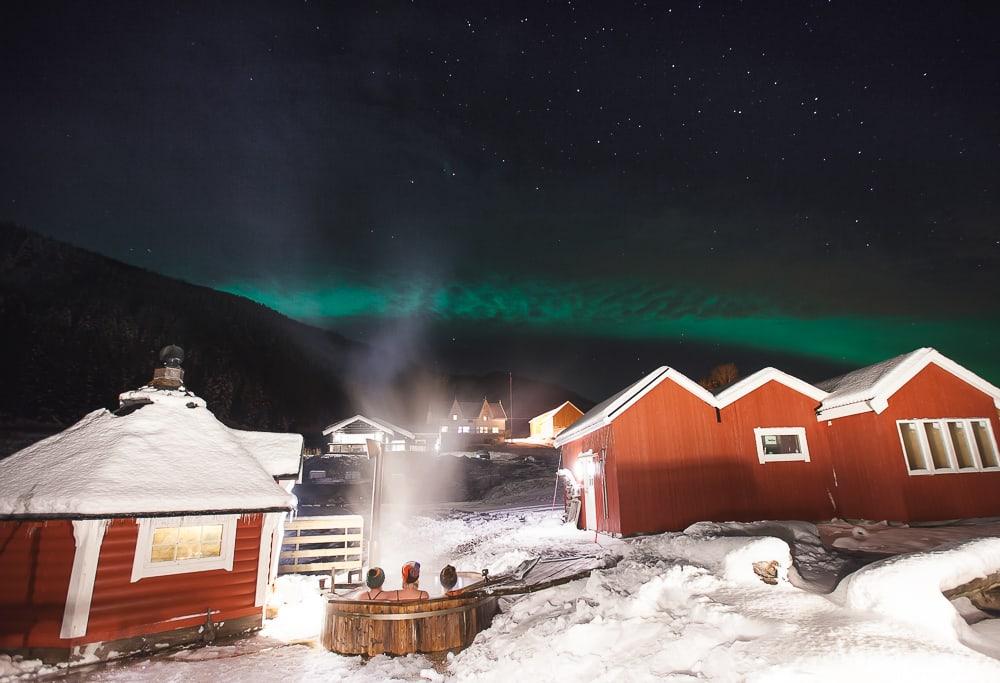 In what felt like horrible timing, Dan and I had been meant to travel for a week in Norway in December, and because it was a work campaign I couldn't cancel the trip. Luckily my friends Catriona and Viv were coming to Norway right before that, but I still was dreading going on the trip Dan and I had meant to take together.
But it turned out to be one of the most amazing trips of my life. Maybe I'll just go ahead and call it the most amazing because, not to get too dark here, that trip probably actually saved my life.
I mean, don't get me wrong – I was always running off to public restrooms to have a cry – but I also met a lot of people that week, and I poured my heart out to each of them. It turns out it's a lot easier to pour your heart out to a stranger – or at least it was for me.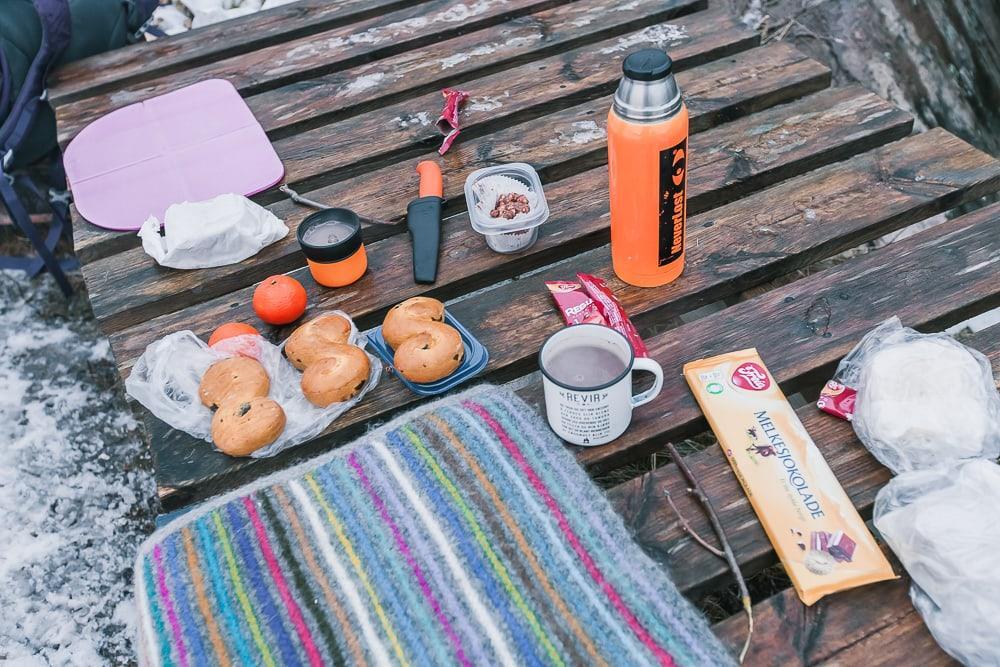 Honestly I don't know how I traveled solo before this, because exchanging stories of heartbreak proved to be the best way to bond with strangers. Like I'm going to be milking this for years to come, just to make new friends.
They'll be like, ugh how awful, when did you guys break up?
12 years ago.
And there was one surprising thing that everyone on my travels kept telling me: in the end, when the heartache eases, it actually tends to be easier being the one who was left. It didn't make sense to me at the time, but I think I understand that more and more every day.
I can't imagine the sadness of falling out of love with someone who still loves you dearly, and while I wished I could turn off my own feelings in the same way, ultimately I'm glad I couldn't.
In fact, now that the pain has subsided I'm sort of in awe of how enduring my love for Dan was. I stayed in love with him for months after he left, which seems completely crazy now.
I lost a close friend
The hardest thing about being in love definitely was the constant fear that something horrible would happen and I'd lose him. Like I really do not understand how parents can even ever let their children out of their sight – I hope this is something that gets easier with age? Or is this just a sign that I'd make for a super overprotective parent?
Or maybe I really was just too dependent on Dan for my happiness, because I've managed to love my friends without always worrying about something happening to them.
So when I got the call that Rachel had died I didn't know how to react. I just sat against the wall in the corner of my hotel room listening to Sam tell me the little she knew about what had happened.
I've sat with this blog post in my drafts folder for many weeks because I don't know how to write about losing Rachel, probably because I still can't make any sense of it.
There were times I wished Dan had died instead of Rachel, there were times I wished I had died instead of Rachel, and there were times I wished I had never started this blog in the first place and met either of them.
They're horrible thoughts to admit, but life felt awfully horrible for a while there.
When I was feeling low after Dan broke up with me I would tell myself that eventually I'd feel better again, and eventually I'd even feel happier without him. But I lost that faith when Rachel died. Because life doesn't always work out. It goes on, until it doesn't anymore.
I have you
Okay this heading literally makes me lol every time I read through this draft because it sounds so sentimental – and oh my goodness I'm about to get really sentimental.
Being single hasn't been hard – I'm used to living on my own. When Dan left he said that he had never lived alone before, and he felt like he needed to see if he even could make it in Norway on his own.
I never had that doubt. I lived alone for years before meeting Dan, and if anything I'm probably too independent. I would never put myself in a position where I truly relied on someone else.
And this year I learned that that's not an entirely good thing.
Sometimes I miss Dan, but I also am enjoying life without him. What's actually been hardest has been living without friends here.
My closest friends live far away. I mean, they've seriously stepped up for me – in the past year I've had so many friends book international flights to come visit me in Norway – but it's not the same as having your besties close at hand to come over when you're having a bad day. But what's more, during the worst bit I found myself putting a distance between myself and a lot of my friends.
In my mind, Dan stopped loving me because I had changed – because I had let a girl's words beat me down – and so it would only make sense that others would do the same when I let this beat me down.
On top of that, I felt so guilty for dragging down those around me. I was tired of being the sad friend. I think especially so because I had always been the annoyingly optimistic, enthusiastic friend. No one had signed up for being friends with depressed Silvia, just like Dan hadn't signed up to be with antisocial Silvia.
I had days where I could barely do anything besides lie on my couch staring into space. Everything hurt, and the smallest task felt overwhelming. I just felt utterly hopeless, and utterly useless.
And yet every single day my inbox would fill up with messages from people thanking me for my blog posts that had helped them plan their trips around the world. Every single day.
A funny thing about blogging is that so much traffic can come from people Googling things I've written about that, especially after years of publishing articles, my blog can keep getting views regardless of how many new posts I'm writing. So while I lay on my couch, people continued to read.
And there were only so many times I could read a message from a stranger saying "thank you, you've helped me!" before I began to believe again that actually, maybe I'm not utterly useless.
Somehow words from strangers reached me more easily than consolation and encouragement from my friends. They weren't just trying to cheer me up, because they had no idea I even needed cheering up in the first place.
Just like after so many conversations with my friends trying to figure out what had gone wrong with Dan and me, it was a stranger's words that let me finally accept what had happened: "he just doesn't love you anymore, it's as simple as that."
And then one day in July I realized that I was happy again.
Earlier I said that life goes on until it doesn't, but that's not entirely true. Love can bring incredible pain, but it's also a powerful bond that doesn't simply dissolve when someone is gone. That was bad news for me when I was so desperately trying to break my bond to Dan, but with Rachel it has proved the greatest gift.
I've spent the past few weeks traveling through Mozambique with Danielle, and we've had the most wonderful time. It's been a blur of zipping along dirt roads on the back of motorbikes, sailing to deserted island beaches, and the best seafood curries of my life.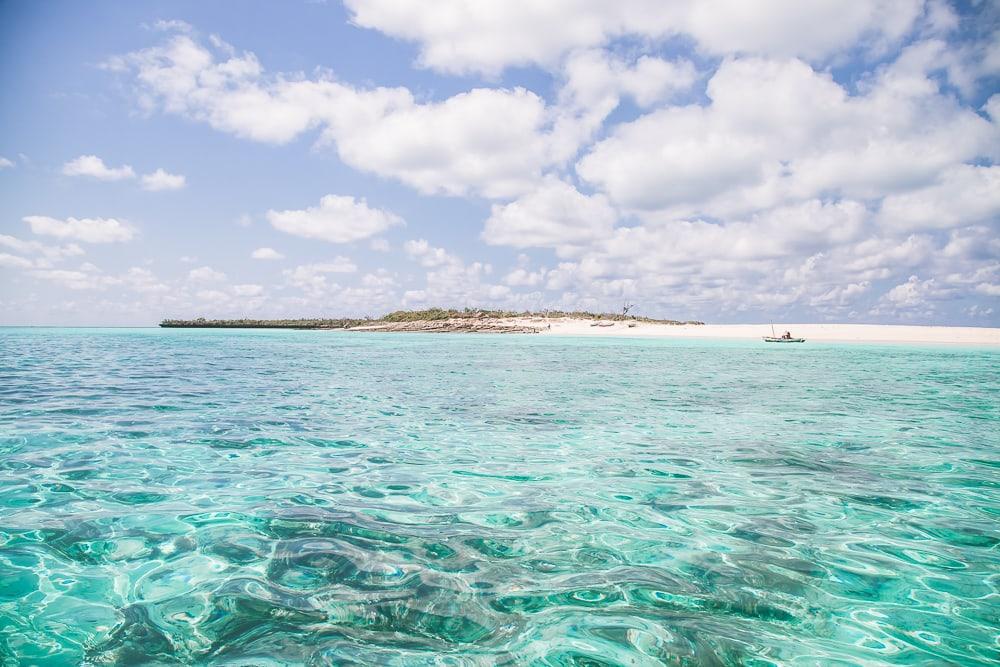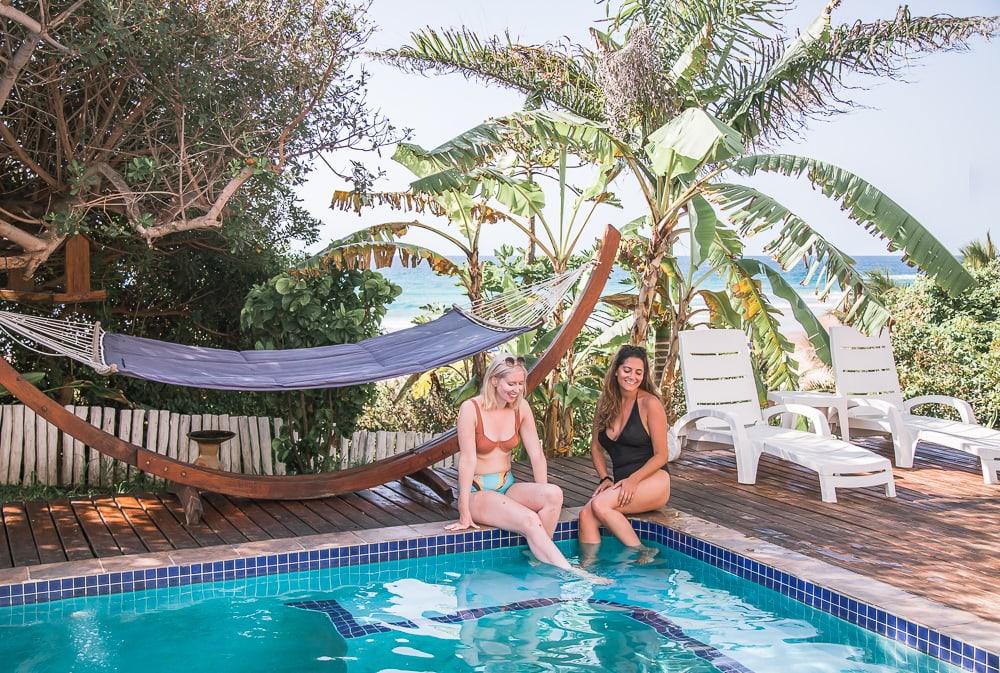 The other day an American student gave us a ride and we started talking and I told her about Rachel, and she told me about losing a friend this past April.
And suddenly I found myself offering words of comfort that I hadn't even quite realized I had found.
Our loved ones might no longer be physically here, but we can still choose to keep them as a part of our lives. And while I sometimes feel like a crazy person carrying on long conversations with Rachel in my head, I'm also grateful to feel more connected to her than ever.
It's actually a lesson I learned from Dan.
His dad died several years before we met, but I feel like I knew him because Dan talked about him every day. He was still very much a part of Dan's life, and so became a part of mine as well. And still now when I see a table made of particle board I think, Dan's dad would have hated this. 
I'll never get over Rachel's death, but the sadness I feel over her being gone is the greatest reminder of how lucky I was to have her as a friend.
And while losing Rachel felt like such a cruel blow, she didn't leave me here alone.
Minutes after hearing the news I reached out to Alex, Rachel's other blogging bestie, and we've spoken almost every day since. We shared the last words she had sent each of us, we flew to Ohio to mourn together with her family and friends, and we've listened each time one of us feels a new wave of grief.
But while we still message each other thoughts and reminders of Rachel, our friendship has also evolved beyond Rachel. Sometimes I'll feel a pang of guilt when we're laughing over something silly, because part of me feels like we shouldn't be having fun when our friend isn't here to join us, especially considering how we might not even have become friends if Rachel were still here.
But really I know it would bring Rachel such joy to see that she brought us together. It's yet another reminder that she is still actively involved in my life, guiding me through the love I feel for her.
Ugh, love. This past year has been incredibly difficult, and it's all because of love.
But I would never exchange a life with pain for a life without love.
And I guess it's this same sentiment that has kept me traveling for all of these years.
Life on the road can be rough, especially when that road is in Mozambique. Emerging from crammed minivans with bruised knees because my limbs don't fit in the seats, too carsick to eat anything, and then trying to negotiate the price of a guest house in a language I don't speak, sometimes I wonder why I put myself through this.
Sure it would be easier to stay home, in the comfort of my own bed, but my life is so much richer for all the twists and bumps of this road I'm on.