A few weeks ago I got a message from a reader who said that she's just embarked on a three-month backpacking trip, and she's having some trouble fitting in with the other backpackers at her hostel.
You see, instead of hitting one of the main tourist trails, she had opted for a less popular route, where everyone she met seemed to have already been to all the farthest corners of the world and have all the tales to tell. In other words, (in their words), they were real travelers.
This reader was actually me from the past, asking my future self for advice.
Okay not really, but she totally could have been! Because this is exactly the same thing I experienced on my first big backpacking trip through Central Asia.
Central Asia has become really popular with travelers in the past couple of years (and deservedly so!), but when I was there it was the sort place only the most experienced and intrepid travelers would dare to go. At least I think that's how a lot of visitors to the region must have imagined it, because my friends and I sure seemed to annoy a lot of fellow backpackers with our giant backpacks full of sundresses and nail polish.
Central Asia was a place for real travelers, and it was very clear we did not belong.
That's an exaggeration. For the most part all the people I've met on my travels have been super open-minded, and in fact I met several of my close friends in hostels. But it seems like there will always be that one judgy person who has to call me out for what I am: a tourist. Ouch!
I remember arriving with my friends in Khorog after hitchhiking with whom we guessed must have been the Tajik mafia, and excitedly telling the Polish guy at our hostel about it.
He translated the story to his Russian friend and they had a good laugh, after which he turned back to us to say, "The stories you tell, they're such ordinary experiences. They're not real adventures. Maybe if you keep traveling for long enough you'll learn that."
But the thing is, I haven't. And when I hear people going on about travelers vs tourists, I'm utterly lost. Like, I'm definitely a tourist, but I'm also traveling, right? Or am I??
So to the woman asking how long until she too will be a real traveler, sorry to be the bearer of bad news, but if you're anything like me it may never happen.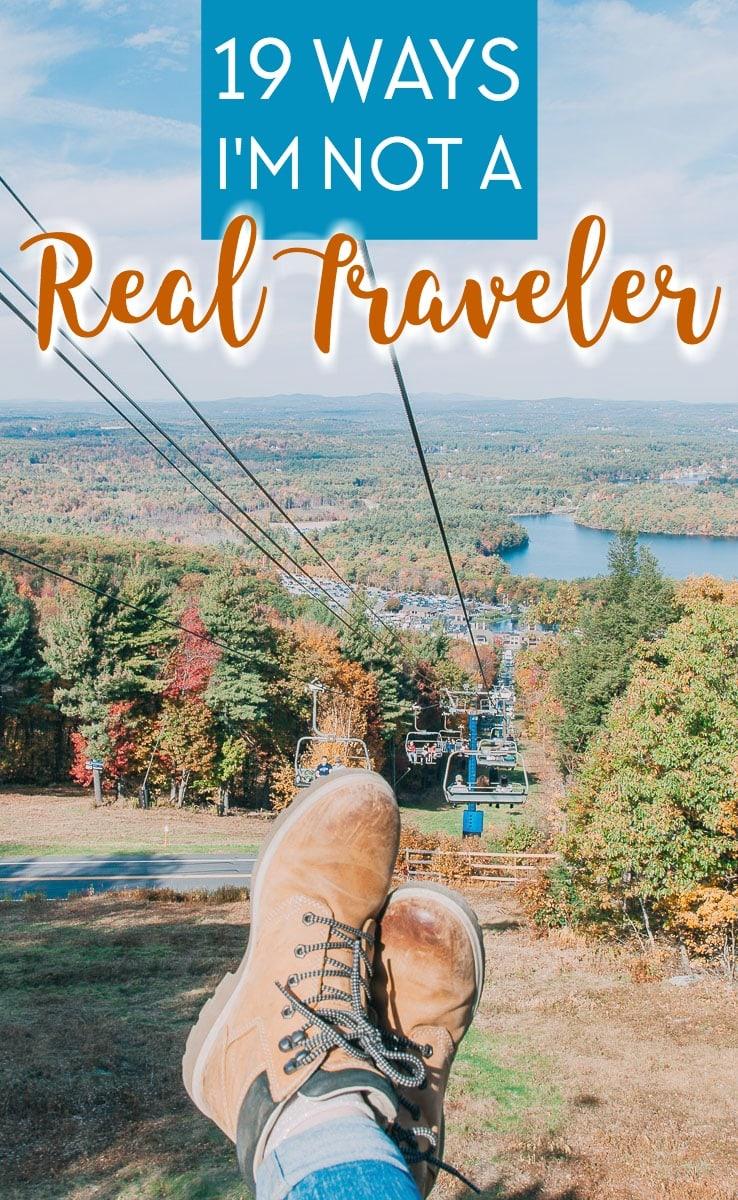 I don't travel with hand luggage only
I'm in a bunch of travel groups on Facebook because I love hearing other people's stories and advice from around the world, but ugh can Facebook please come up with a filter so I don't have to see any more photos of people leaving on a big trip, full of comments underneath telling the person they have way too much luggage and when they're an experienced traveler they'll learn to travel only with hand luggage.
80 countries later, I'm still checking luggage for all my longer trips. In fact, I'm considering checking luggage for a two-week trip to Japan and Russia this spring. How am I supposed to fit all my wool in a carry on? And I'd really enjoy my time so much more if I could bring along my favorite (over 100 ml) bottle of dry shampoo.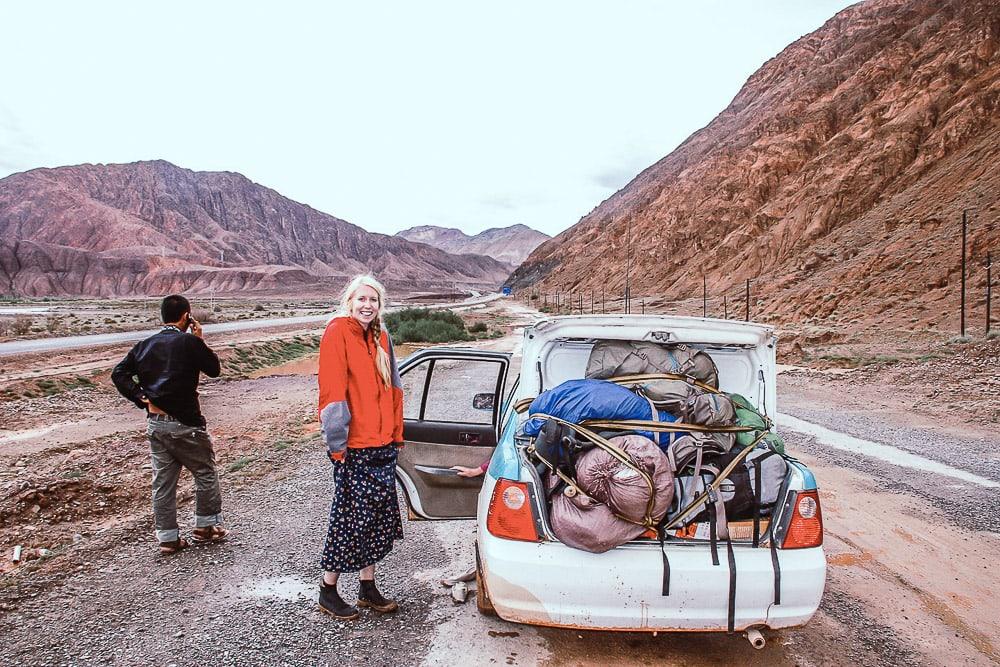 I sometimes even travel with a suitcase
Yes, backpacks are super convenient and let you traverse deserts, cobbled streets, and rivers with ease, but they're also really hard to keep organized and hurt my shoulders! So if I'm headed to a destination with smooth surfaces, sorry travelers, I'm going to bring a suitcase instead.
I choose hotels over hostel dorms
I used to be so adamant that hostels were superior to hotels in every way, but then I started thinking more and more about how nice it would be to have my own bathroom, maybe even a bathtub, and some privacy?! To be honest, I just really love a bit of hotel luxury now and again.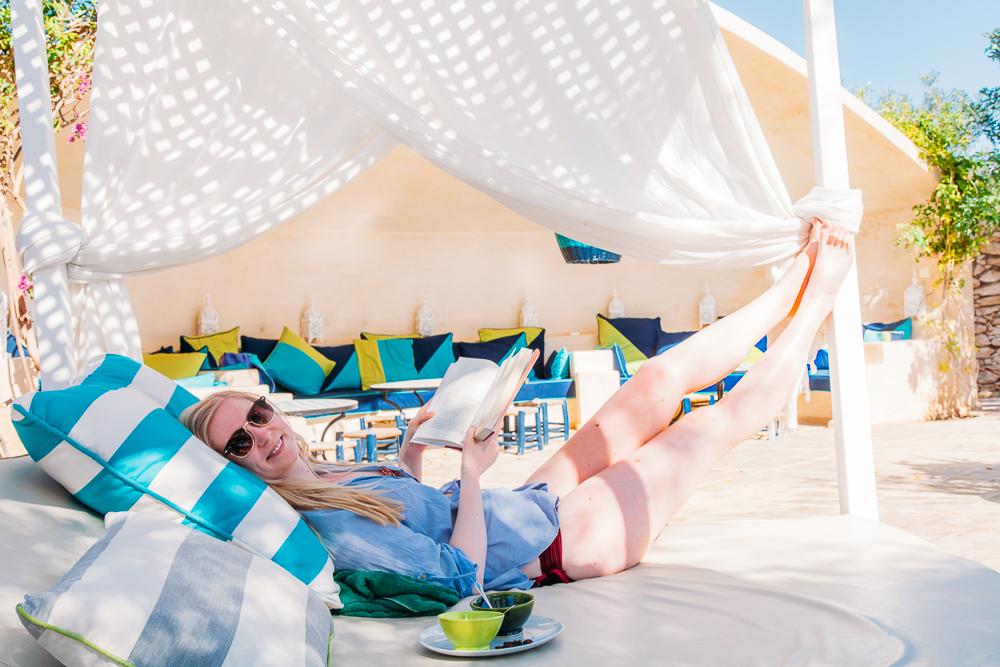 I wear makeup when I travel
While all that time in the sun makes a lot of people tanned and gorgeous, it just makes my skin pink and my eyelashes so blonde they disappear. So I'm going to hold onto that tube of mascara and my tinted moisturizer.
I'm super pale
As that guy at the hostel once turned to tell me, "and how long have you been traveling for? Three days? Have you even gone outside yet – you're so pale."
I skip pretty much all the museums
I've tried to become a cultured adult, but something in me just shuts down in museums.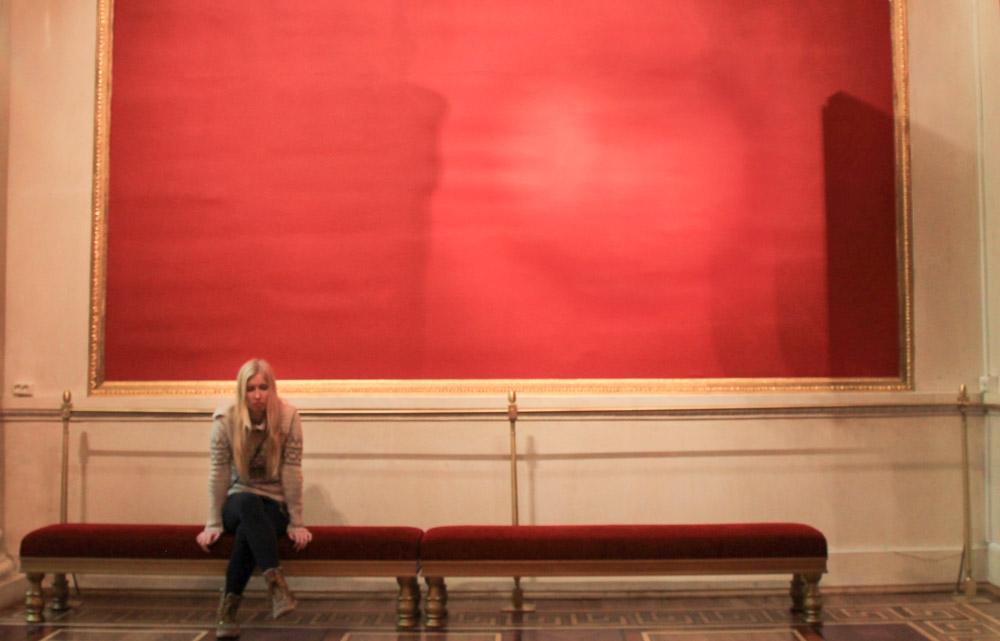 I like to go shopping while traveling
And instead of soaking in the culture at a museum, I always seem to head to the shopping district to check out the local fashion. Did I mention that I travel with checked luggage?
I go hiking in dresses
Okay, I'm also in awe of those women who manage to hike up mountains in long, flowing dresses (teach me your ways!), but I'd also way rather hike in a dress and leggings than like, anything else. Hiking pants aren't as comfortable!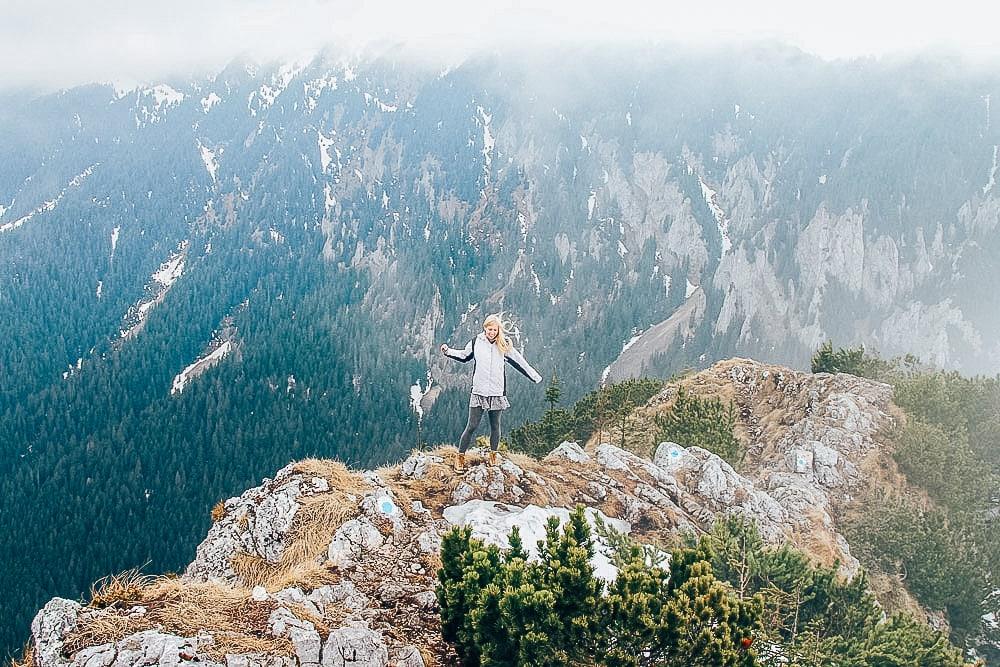 I take jumping photos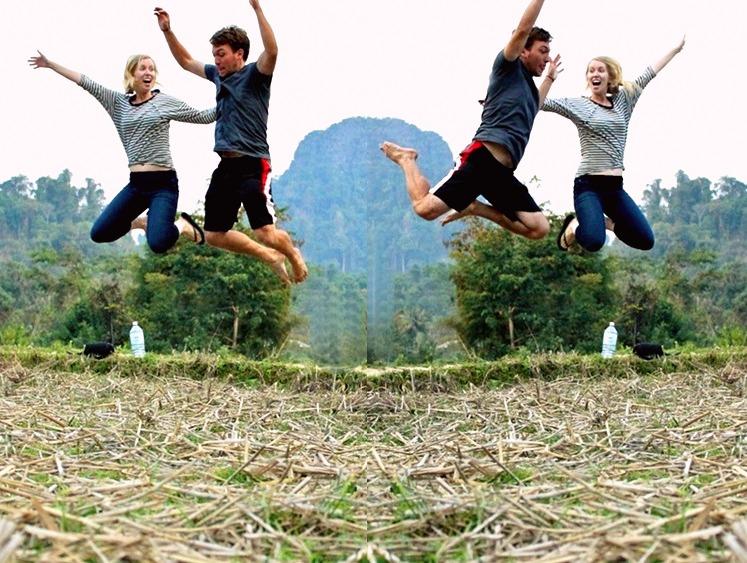 Tourist.
I've never bungee jumped
Or skydived, or done pretty much any other adventurous activity. Honestly I think I might be too scared of heights to ever be a real traveler…
I don't have any airport lounge access
I know, I'm such a n00b.
I'd rather stay in and chat with my hosts than see the sites
I've missed many a bucket list experience because I've ended up staying at my guest house all day chatting with the owners, much to the horror of my fellow travelers.
What, you haven't even hiked Ak-Suu Gorge yet?
Nope, I just spent the afternoon snacking on kurd balls with my new friend Askar.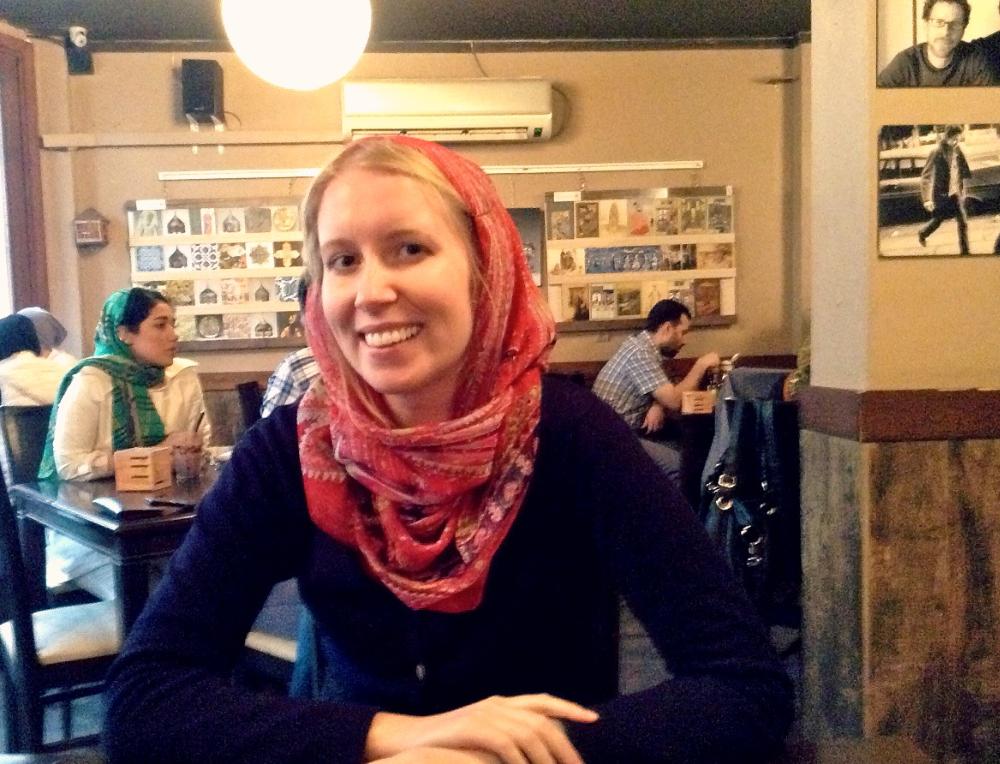 Yes, I spent the majority of my time in Tehran sat inside the same cafe.
Sometimes I stay in and order pizza
Who needs to experience Ukrainian nightlife when you could be ordering room service and watching Netflix?
Or raiding the local supermarket…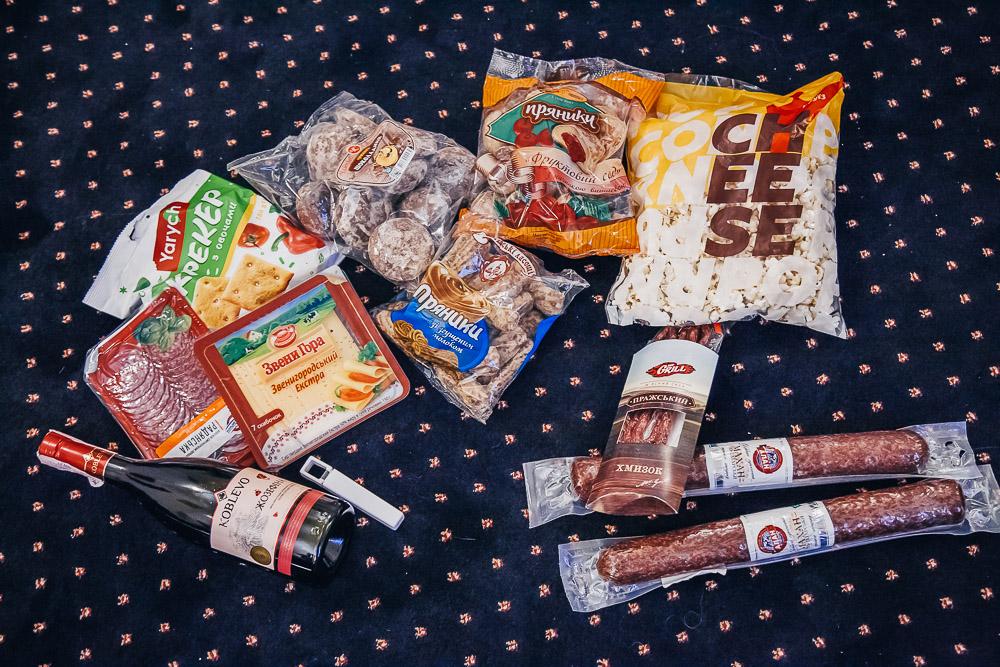 I'm not into maps
I feel like travelers are all really into maps and have amazing ones decorating all the walls of their homes, but… I don't really get it? I mean, I get it in theory, but I just can't make myself that excited about a map. I like looking at them on my phone though!
I don't have a travel tattoo
I love you, travel, but I'm not willing to make that kind of commitment.
I post filtered Instagram photos of myself on my travels
I've never been to Chile
Or a whole lot of other must-see places in the world.
I travel with my laptop
Actually I've heard mixed opinions on this one.
Some people tell me that real travelers don't bring any electronics with them, while others say that only tourists can afford to leave their laptops at home.
Make up your mind, guys!
I don't scuba dive
How can you even call yourself a traveler if you don't want to explore under the sea?
I've heard it all before. But 1. even snorkeling totally freaks me out and 2. I guess I don't have that much wanderlust after all.
Do you make the cut?