I always call Norway my second home, but actually there's another country that I lived in longer than Norway – Japan!
I spent a year in Nishinomiya, near Kobe, and two years on Tanegashima in southern Japan, and yet I've never really written much about travel in the country. I traveled loads during my time in Japan, but that was in my pre-blogging days. So when the Tokyo Metropolitan Government invited me on a one week trip to Japan, I immediately jumped on board – especially when I saw the itinerary.
Of course, there is so much to see in Japan, but if you have a limited time frame for your Japan itinerary, 7 days is a really good amount of time to get to know a few places in the country. Plus, even if you can't see everything, one week in Japan is going to be magical regardless!
Japan is such a unique country that pretty much anything you do there will be a remarkable experience (like, even using a Japanese toilet is something to blog home about), but there are two things everyone visiting Japan should try to experience: Tokyo and rural Japan.
Japan is a land of both deep traditions and modern innovation, and while there's no better place to experience Japan's modern, almost futuristic side than Tokyo, to experience the beauty of traditional Japanese culture you'll want to head away from the major cities and into the countryside.
And that's exactly what I did during my 7 days in Japan! My one-week itinerary started off in Tokyo, and then took me on a flight down to Yamaguchi prefecture.
I'm sure I'll write more about some of these places, but here's an overview of my one week Tokyo + Yamaguchi itinerary: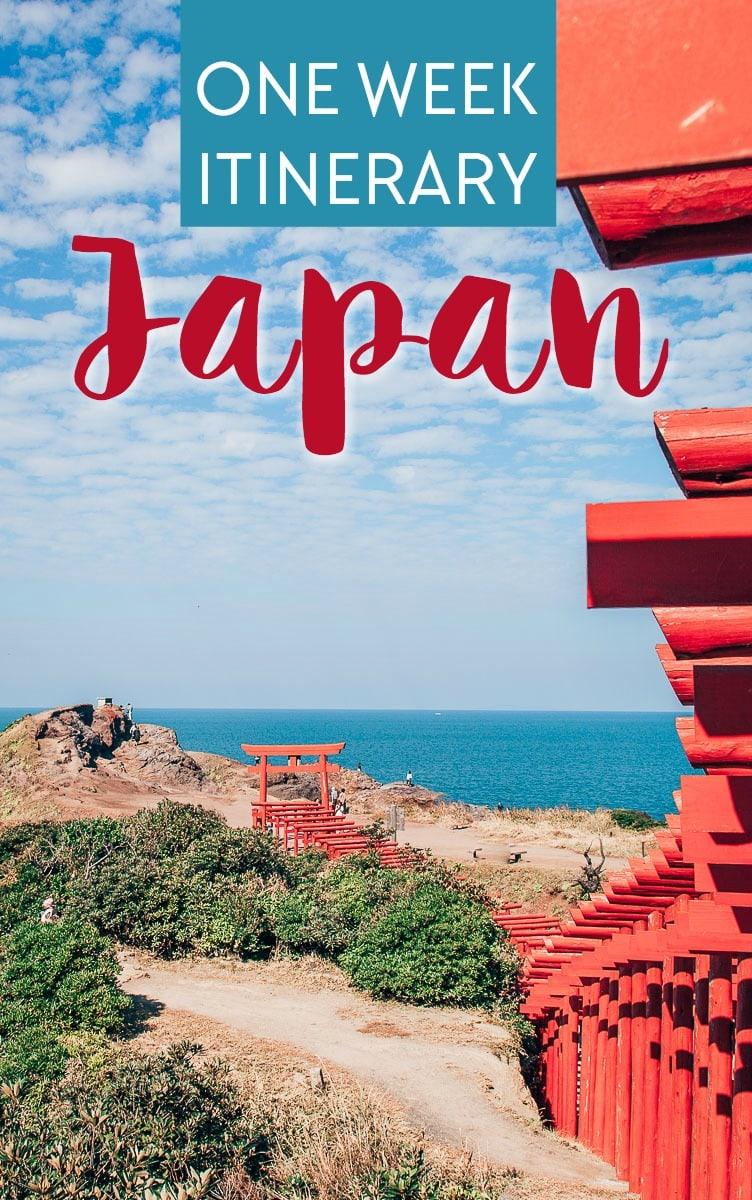 One Week in Japan Itinerary
Days 1, 2 & 3: Tokyo
You could easily spend your entire 1 week in Japan in Tokyo alone (in fact I've done that in the past), but considering you only have a week in Japan, two days is at least enough time to see the main sights.
I wandered around Shinjuku, and then headed to the Roppongi Hills, Tokyo's famous expat neighborhood, to see the views of the city at Tokyo City View.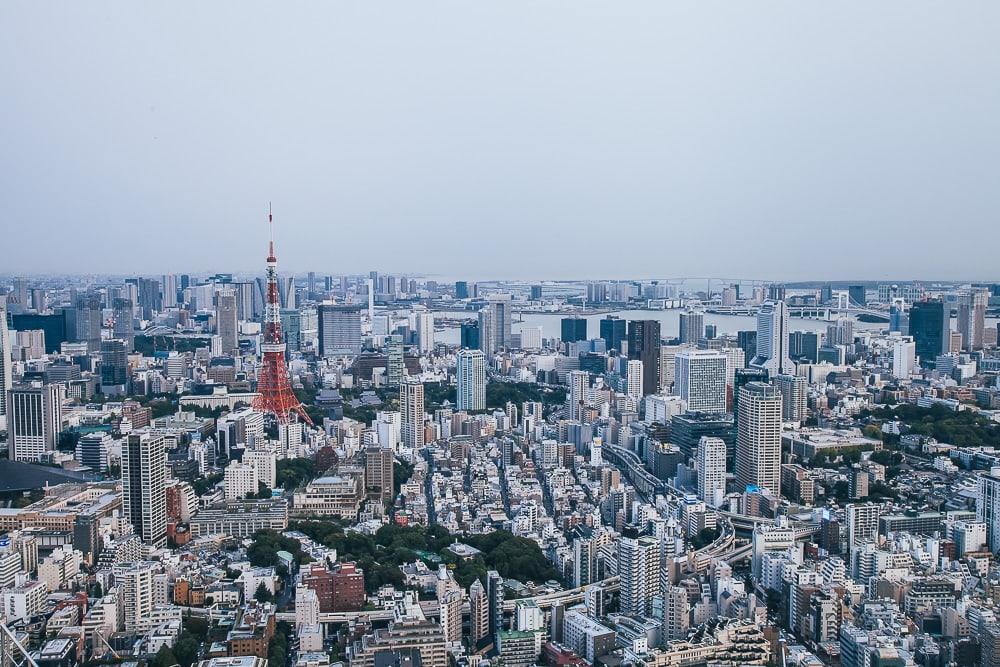 I can't believe I had never been here before because it was so cool to see Tokyo from above! I'd definitely, 100% recommend heading here when you're in Tokyo, especially if you're lucky enough to be visiting Tokyo under clear skies.
See ticket prices + more details here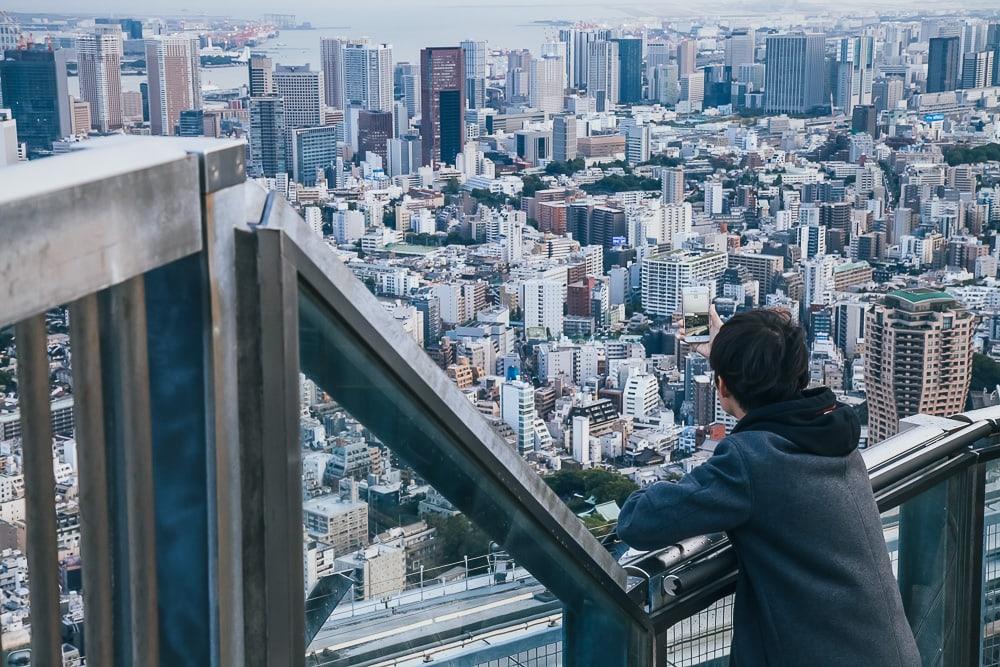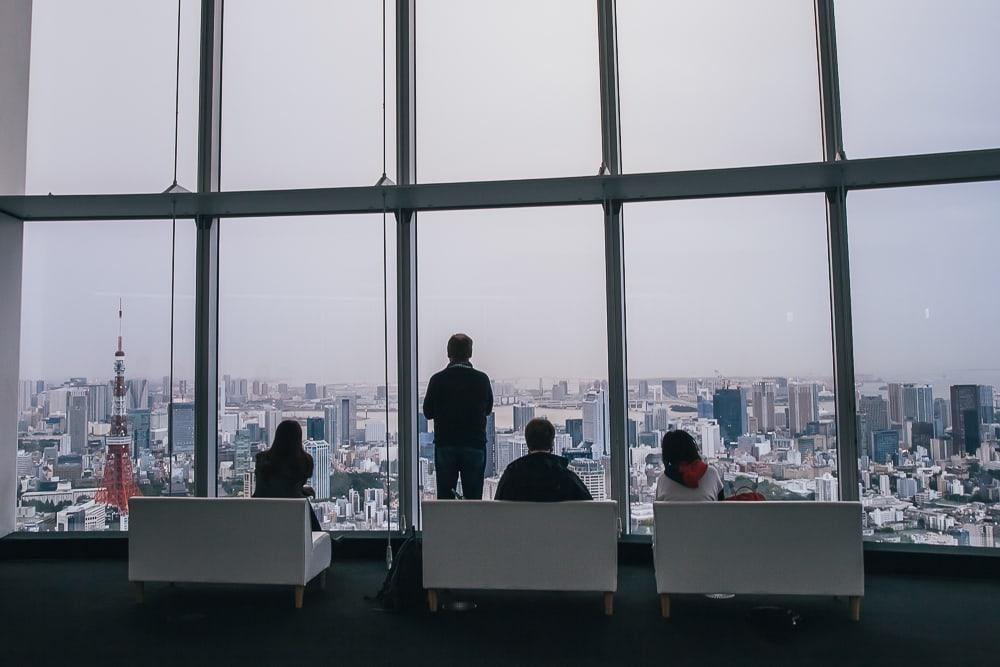 There's also a coffee shop in the building called Gorilla Coffee where you can sit with a view over the city. I grabbed a cup of coffee and totally pretended I was a local getting some work done next to this amazing view, like no big deal.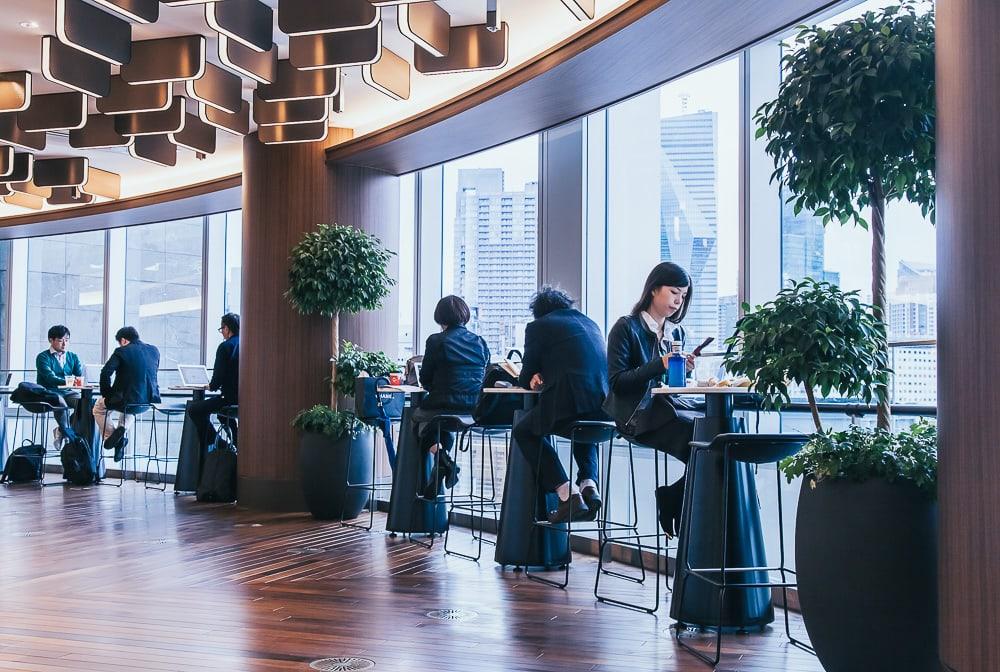 Other Tokyo suggestions:
Hato Bus // If you've never been to Tokyo and want to get a quick feel for the city, the open top Hato Buses run tours around the city. This was my first time taking a bus tour of Tokyo, and I really enjoyed it! It gave me a quick feel for the layout of the city, which I realized I had been missing since I usually get around Tokyo underground on the subway.
If you can't get onto a Hato Bus tour, then you may also like these sightseeing tours: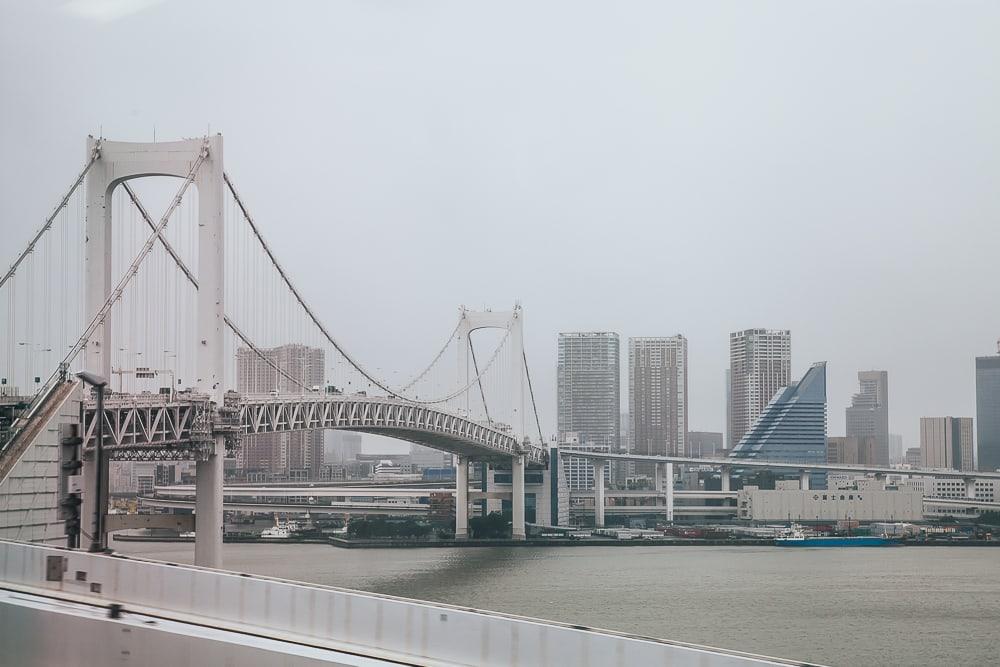 Sushi Ikki // If you do take a Hato Bus, stop by Sushi Ikki for lunch. It's right by the Hato Bus stops and super delicious! The fish portions were really generous, and my set lunch even came with some delicious matcha ice cream for dessert.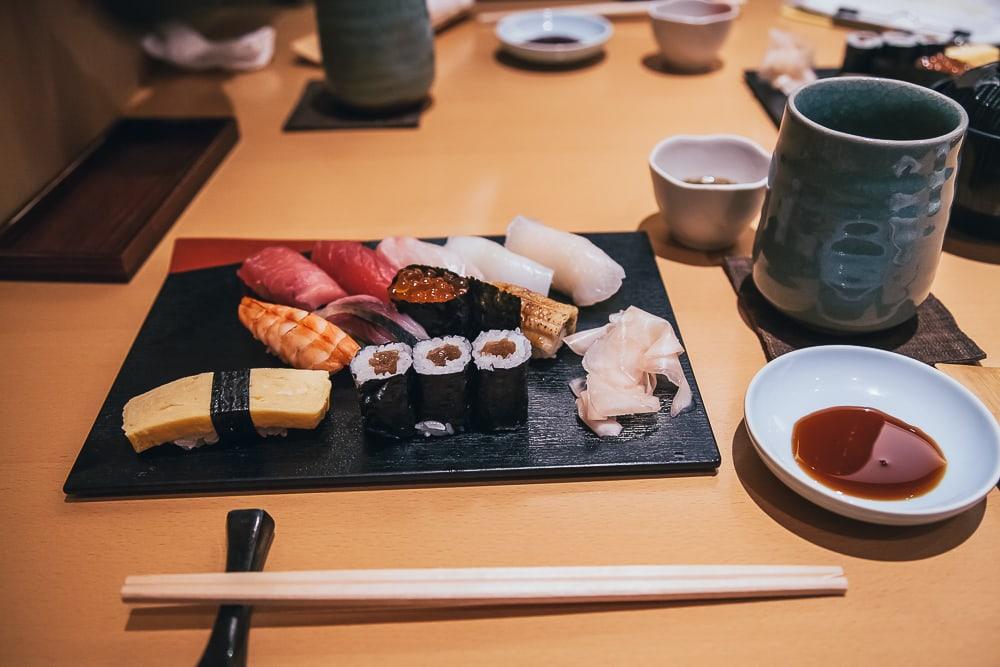 Shibuya // You might know Shibuya's famous pedestrian crossing from like, any film ever set in Tokyo, and this area is also full of really fun shops and restaurants. When I'm not staying in Shinjuku in Tokyo, I always try to stay in Shibuya.
Check here for unique tours around Shibuya, like this nighttime tour or this retro food tour.
Kyuemon // I ate dinner at Kyuemon, a traditional izakaya (kind of like the Japanese version of a pub) in the Kabukicho area of Shinjuku with a really nice atmosphere. Alternatively, you could also go super modern and check out something like the popular Robot Restaurant, also in Shinjuku.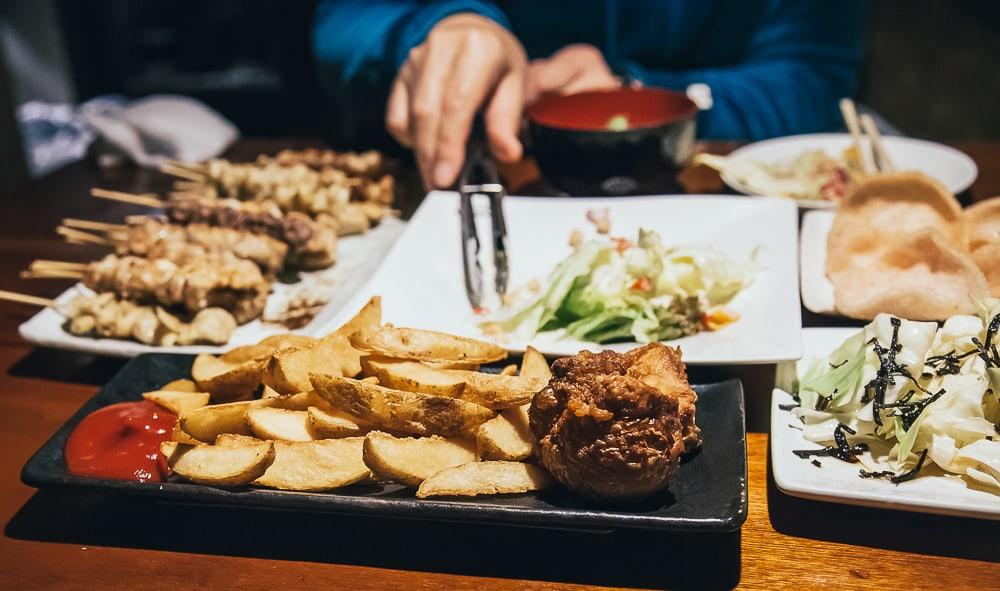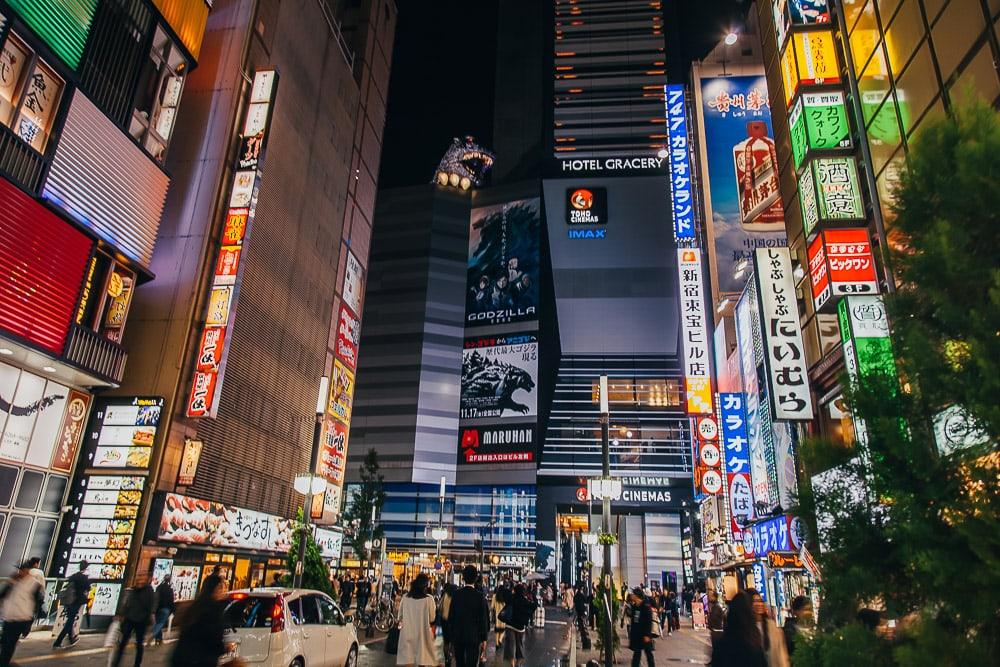 Shinjuku Hotel
I stayed in the Keio Plaza Hotel, which is enormous, so if you get a room on a top floor you can totally live out your Lost in Translation fantasies. I've actually stayed here on several different trips to Tokyo since it's so central, easy access to Haneda Airport, and there's a range of different room types you can get – including Hello Kitty themed rooms! It's definitely my go-to hotel whenever I'm in the city.
If the Keio Plaza Hotel is booked up, you can also try looking on Airbnb for other places around Shinjuku, like this quiet apartment 3-minutes by train, this traditional-feeling place, or this bright apartment.
I've also written an entire guide to where to stay in Tokyo here, which goes through the best neighborhoods to stay in as well as all the different accommodation options for every budget.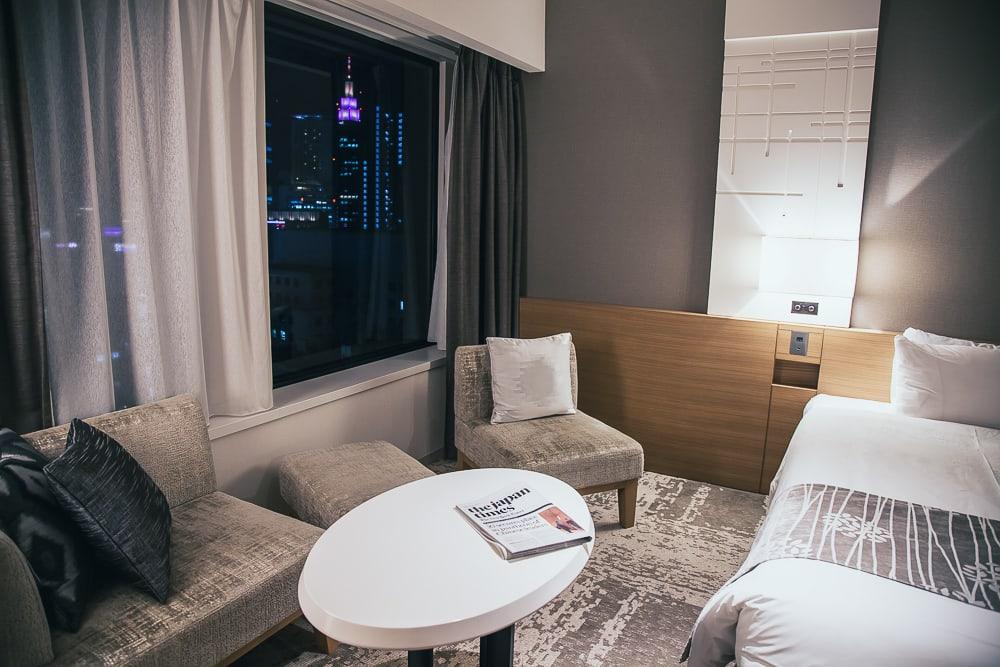 Day 4: Iwakuni, Yanai, and Yamaguchi
Most people probably associate Japan with train travel, but if you're on a tight schedule and want to see a different region of the country it's easiest (and usually cheaper) to fly.
In fact, the Japanese airline ANA actually has a promotion for tourists in Japan, offering flights to anywhere in Japan for 10,800 JPY to any non-Japanese resident with an international flight leaving Japan.
I was traveling together with a journalist named Noam, and we got a morning flight to Iwakuni City, where we started off our journey around Yamaguchi.
In Yamaguchi, you'll ideally want to rent a car, as the train lines don't cover all areas of the prefecture and the buses aren't super frequent. And if you're only in Japan for a week, you really don't want to be wasting time waiting around for buses.
If you've never driven on the left before don't worry, I promise you get used to it really quickly! I'll admit I'm not the best driver and I never had any problems driving in rural Japan (I don't think I would dare drive in Tokyo though).
Kintaikyo Bridge
Kintaikyo Bridge is probably one of the most famous sights in Yamaguchi and as soon as I saw it I understood why. This wooden arch bridge was originally built in 1673 and has been periodically rebuilt so that future generations will continue to know how to construct and maintain it.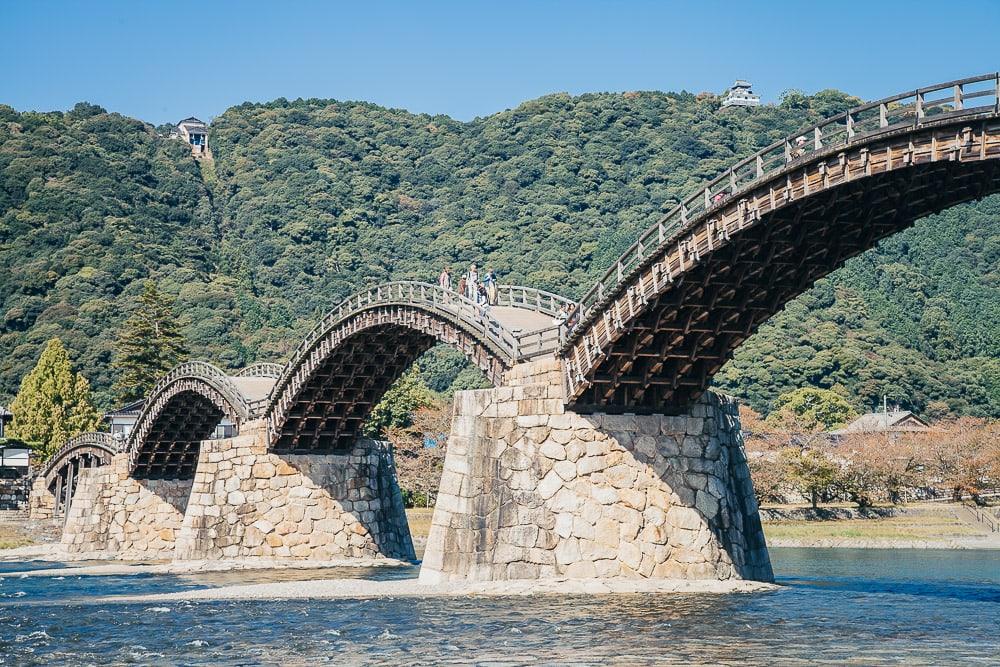 There's also an art museum right by the bridge, Iwakuni Art Museum, where you can see an impressive collection of samurai armor and swords.
Side note, if you're really intrigued by Yamaguchi's samurai history, you may want to try this samurai experience later in Shimonoseki.
Irori Sanzoku
We stopped at Irori Sanzoku for lunch, which is an enormous roadside restaurant complex (I counted at least three separate dining areas on the grounds), including outdoor seating under kotatsu tables, which are covered in thick blankets and have heaters under them to essentially give you the coziest dining experience ever.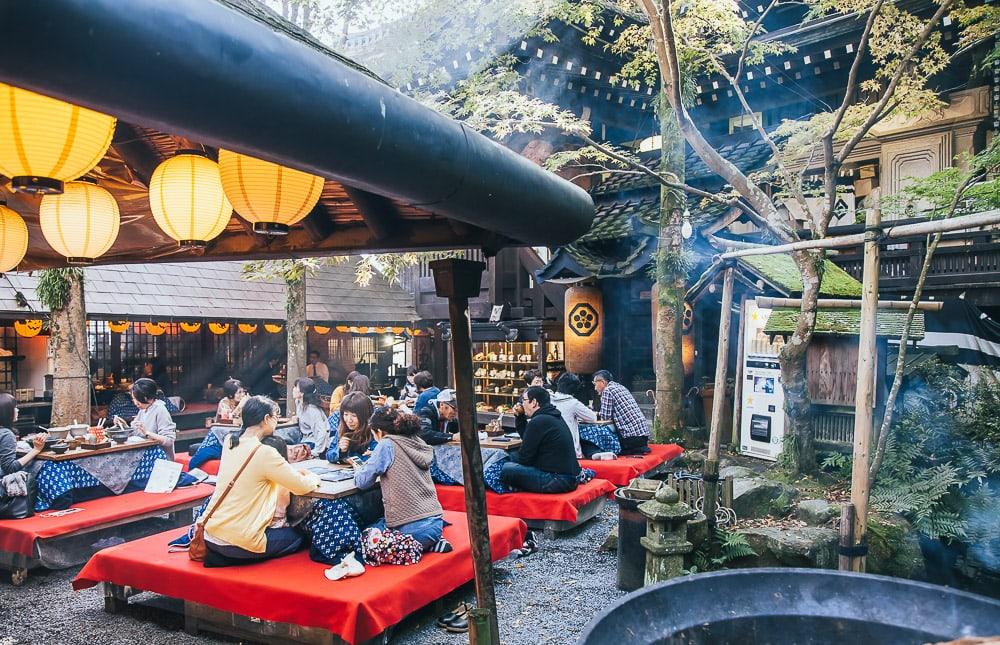 Irori Sanzoku is famous for their grilled chicken and enormous Sanzoku musubi rice balls, which are apparently the same size that bandits would order when eating here in the past.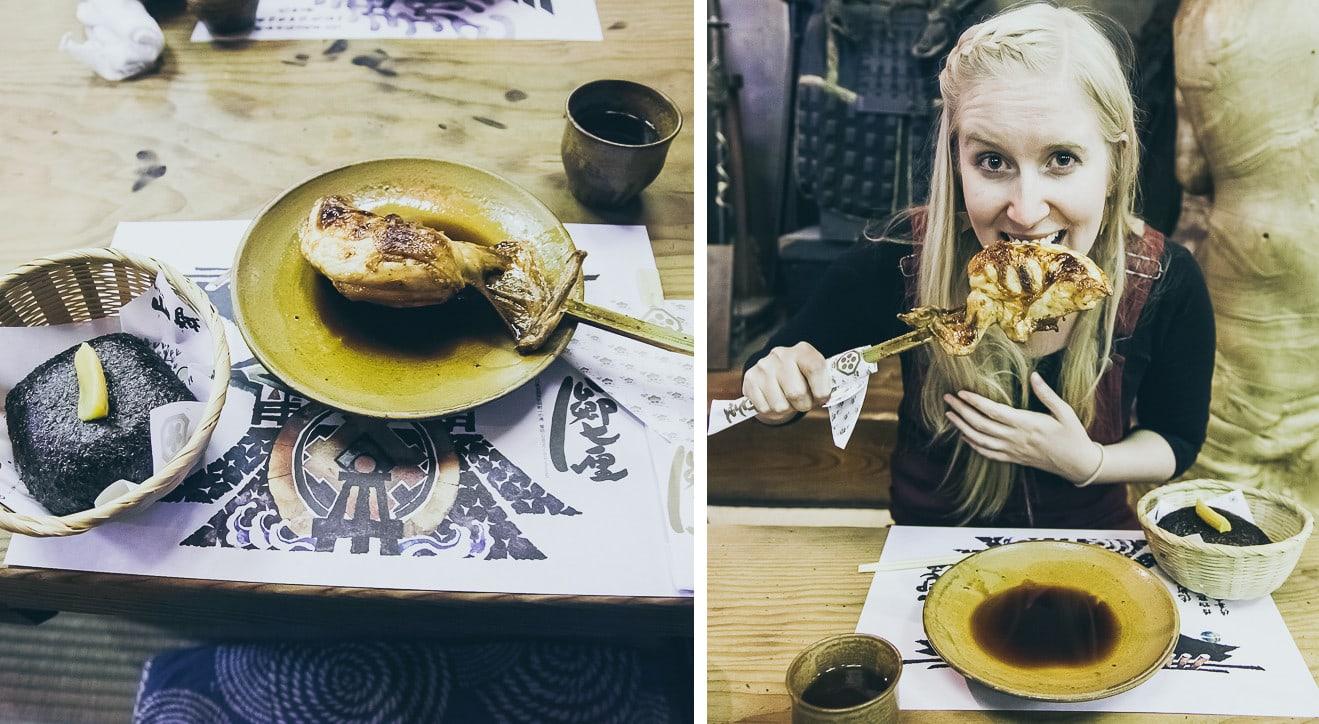 Yanai
Downtown Yanai has a beautifully preserved Edo Period neighborhood, Shirakabe No Machi, including old family homes and warehouses.
Yanai is famous for goldfish lanterns, so we, of course, had to stop in at Yanai Nishigura for a quick workshop to learn how to make them.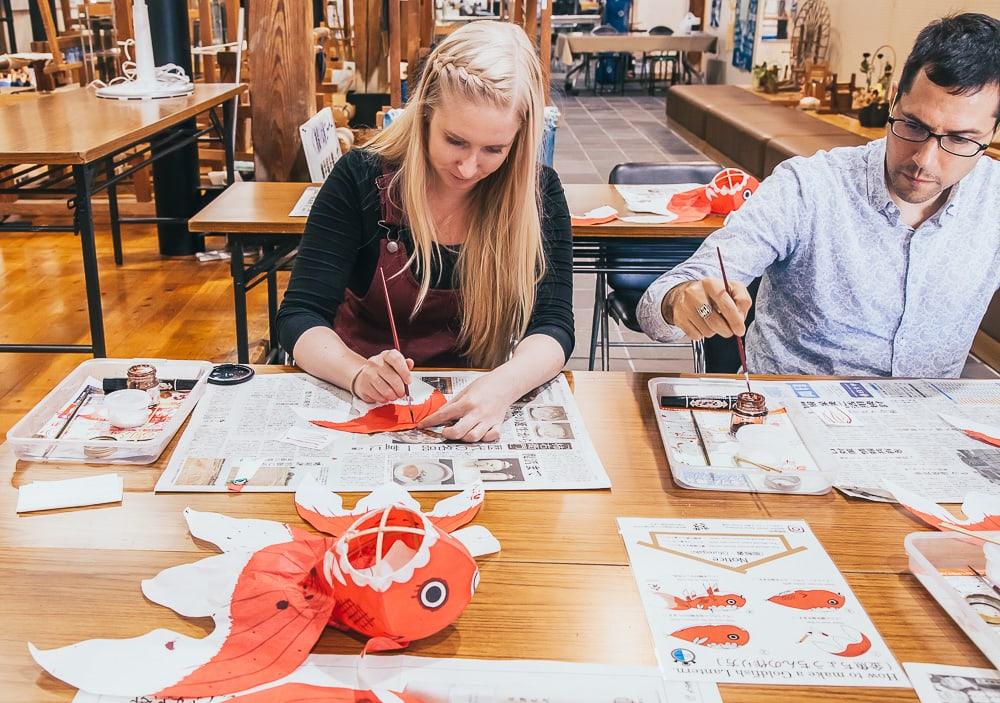 And then I just wandered down the old Edo Period streets and imagined that I was living in 17th century Japan. And since Yanai was so quiet – I think Noam and I must have been the only tourists there – I almost could picture what it was like hundreds of years ago.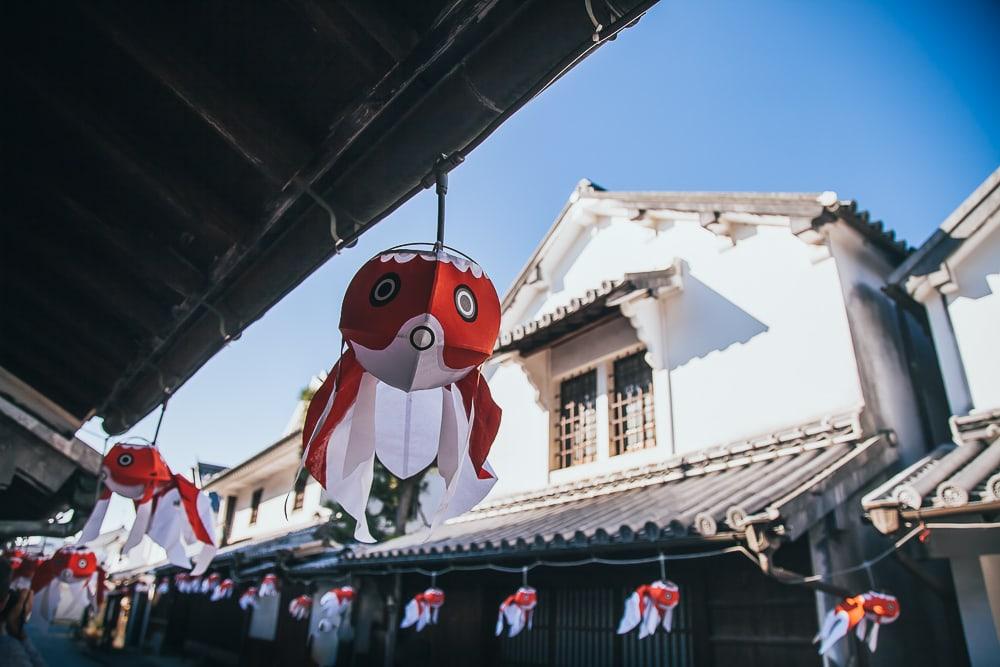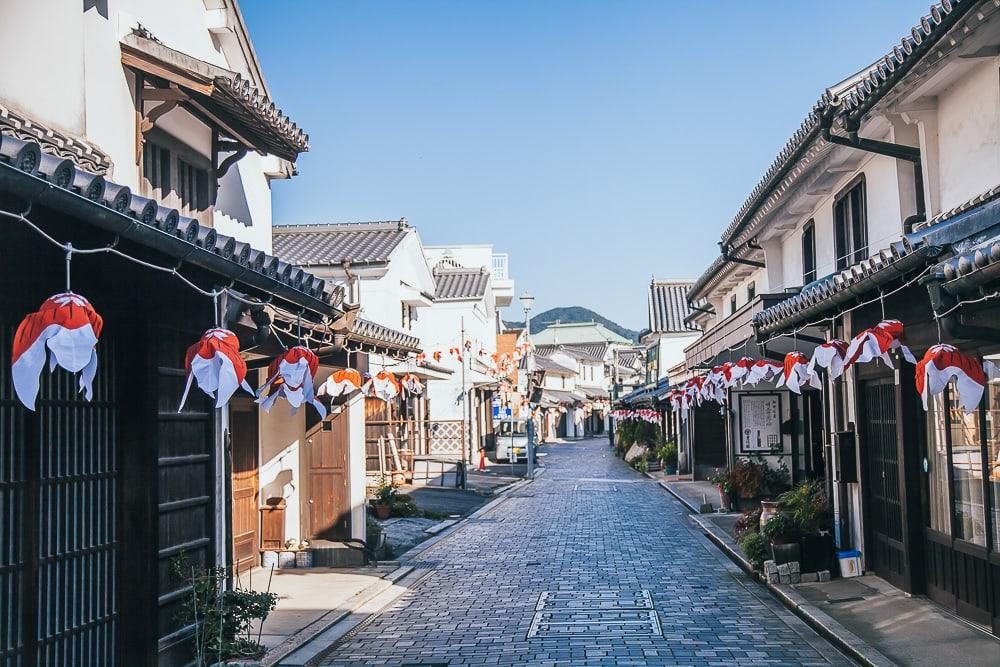 Ruriko-ji Temple Pagoda
Our last stop for the day was one of my favorites of the entire trip: Ruriko-ji Temple.
Ruriko-ji Temple is a Japanese National Treasure, and it easily rivals the most magnificent temples I've seen in Kyoto – except that here there were no tourist crowds or streets full of souvenir shops, so I could enjoy it in quiet.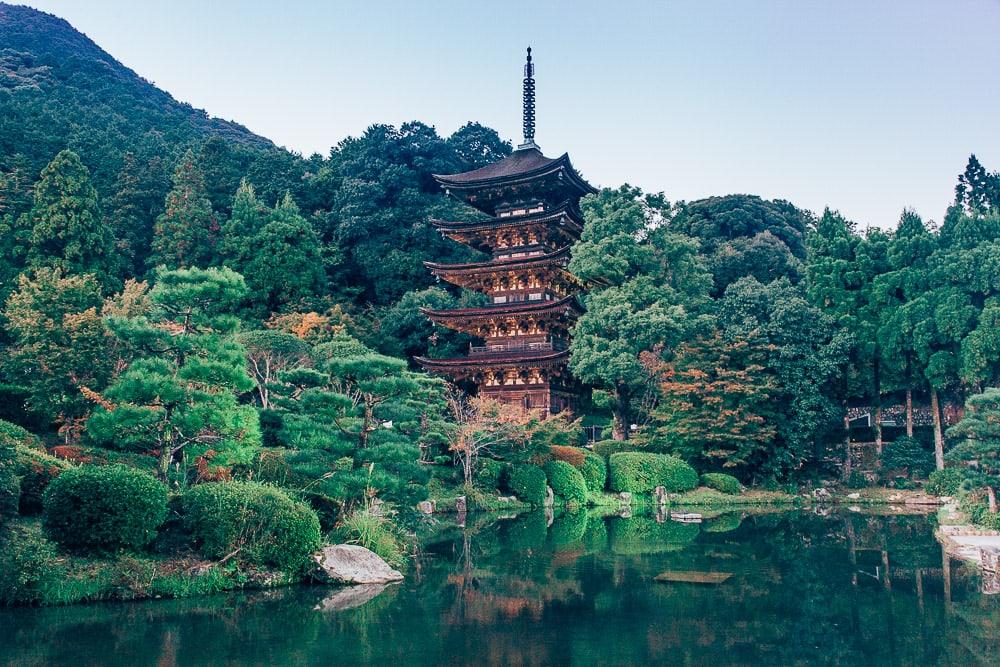 And if you want the full Japanese experience, you can go to the nearby Yamaguchi City Saiko and get dressed up in a traditional kimono or warrior outfit. You can take photos in your kimono in the gardens there or, if you're good at walking in a kimono (which I am not!), you can go to Ruriko-ji Temple for some photos.
Hagihonjin Hotel
We stayed the night at Hagihonjin Hotel, which was an experience in itself! It's set on the top of a hill overlooking Hagi, so I woke up to beautiful views in the morning, and it also has both indoor and outdoor hot spring baths, which is the perfect (and most Japanese!) way to relax after a day of travel.
We also had dinner and breakfast here, both with traditional Japanese food that was super delicious. And the son of the hotel owner studied in California, so you can totally get by here with only English.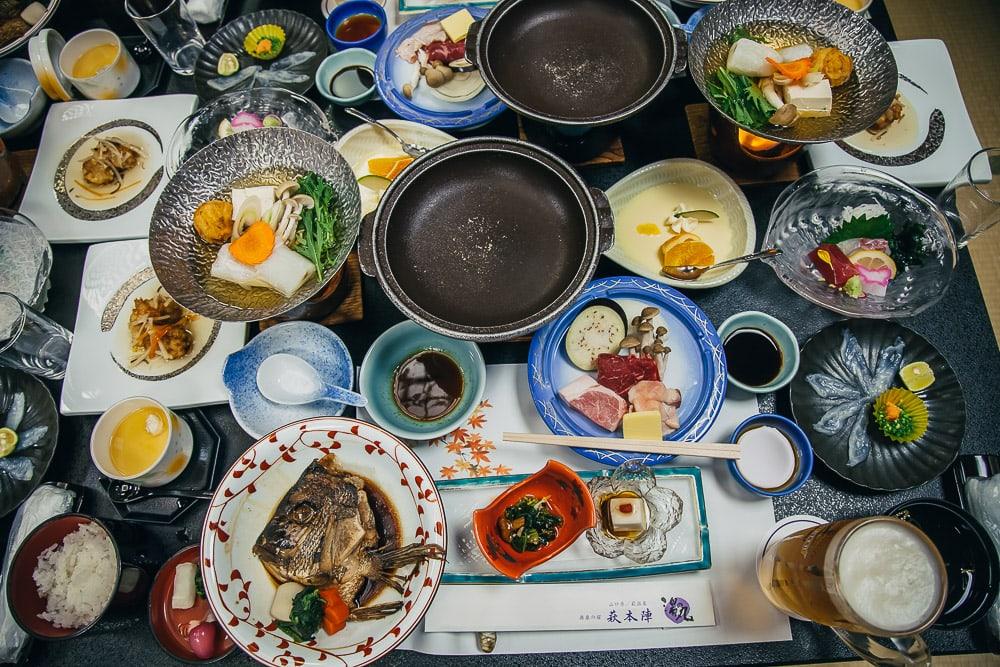 dinner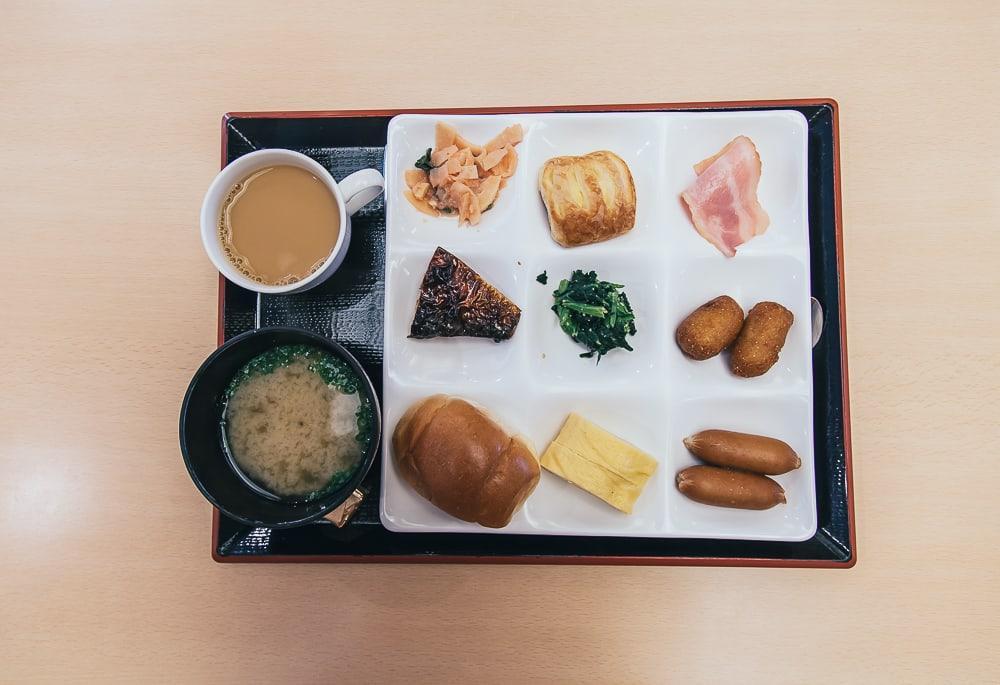 breakfast
For other places around Hagi, check out the options on Airbnb, like this room only a 5-minute walked from Kintai Bridge, a room in this friendly home, or a private room in this centrally-located hostel.
Day 5: Hagi, Nagato, and Shimonoseki
Hagi
Hagi was definitely one of my favorite cities in Yamaguchi, and if you can only see a few places in the area I would definitely prioritize Hagi. The city itself is beautiful, set in the mountains right on the seaside, and there's such a strong sense of history and tradition here.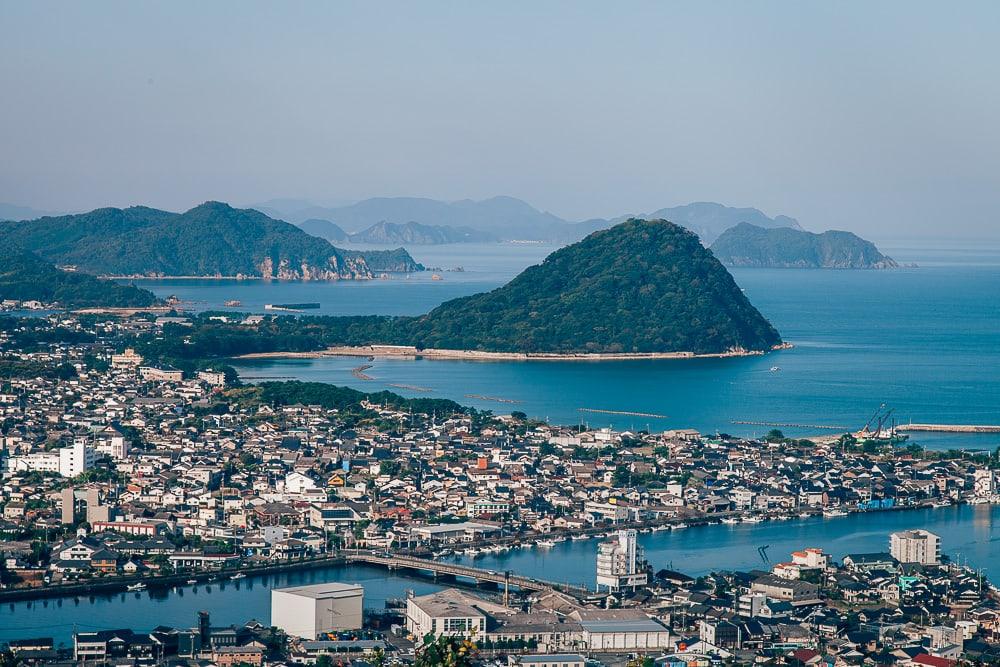 We stopped at the Hagi Uragami Museum, which has collections of both traditional and modern art, and the Meirin School Building, which has been turned into a museum showcasing Yamaguchi's role in the Meiji Period, which saw the country's evolution from an isolated feudal society to modern Japan. I learned so much about Japanese history here, which I guess was appropriate considering I was in an old school building!
We also ate lunch at a small restaurant in the school building, which I'd highly recommend – get the set lunch of the day, you will not be disappointed.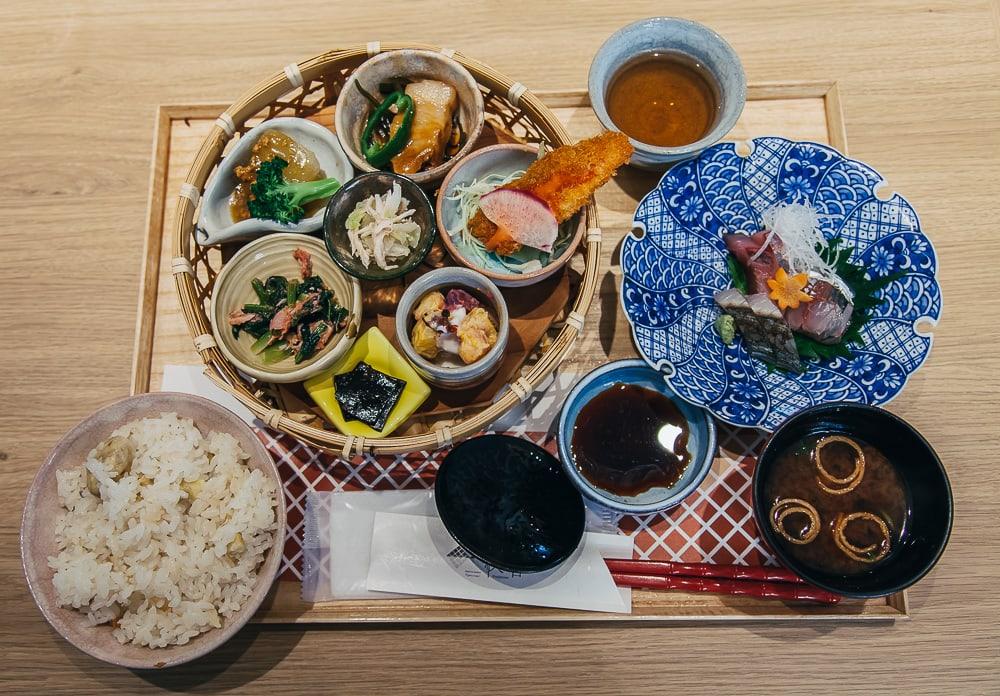 I also loved just wandering through the traditional homes and Japanese gardens in Hagi Castle Town, which again felt like something you can experience in Kyoto, but without the crowds.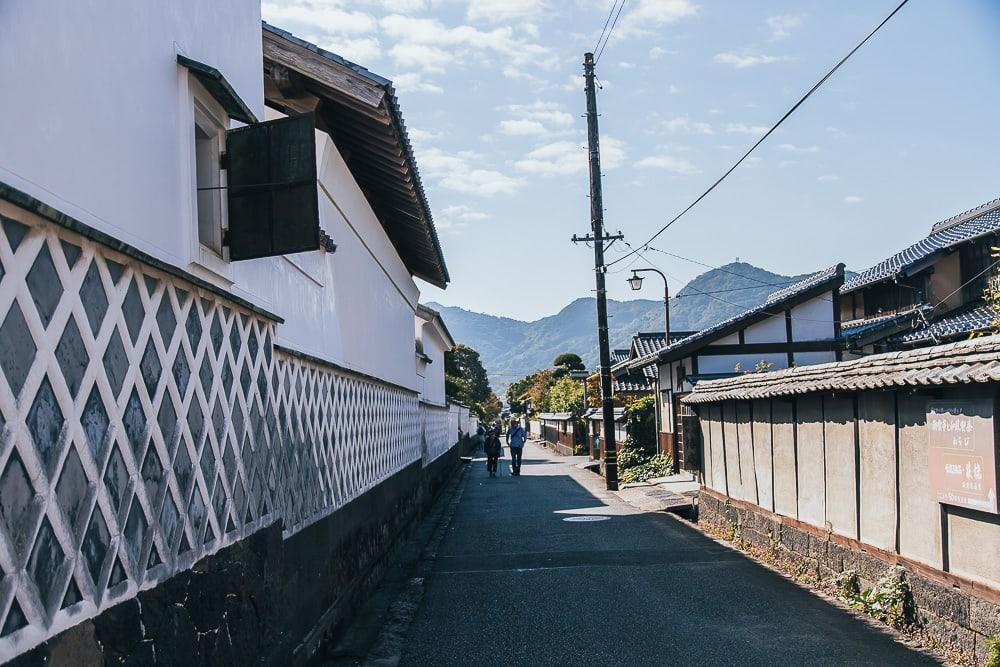 Motonosumi Inari Shrine
Motonosumi Inari Shrine was one of the highlights of Yamaguchi for me (do I keep saying that? I really mean it this time!). The location on the edge of the sea is stunning, and it might have the most beautiful set of torii gates I've seen in Japan – including the famous gates in Kyoto and Miyajima.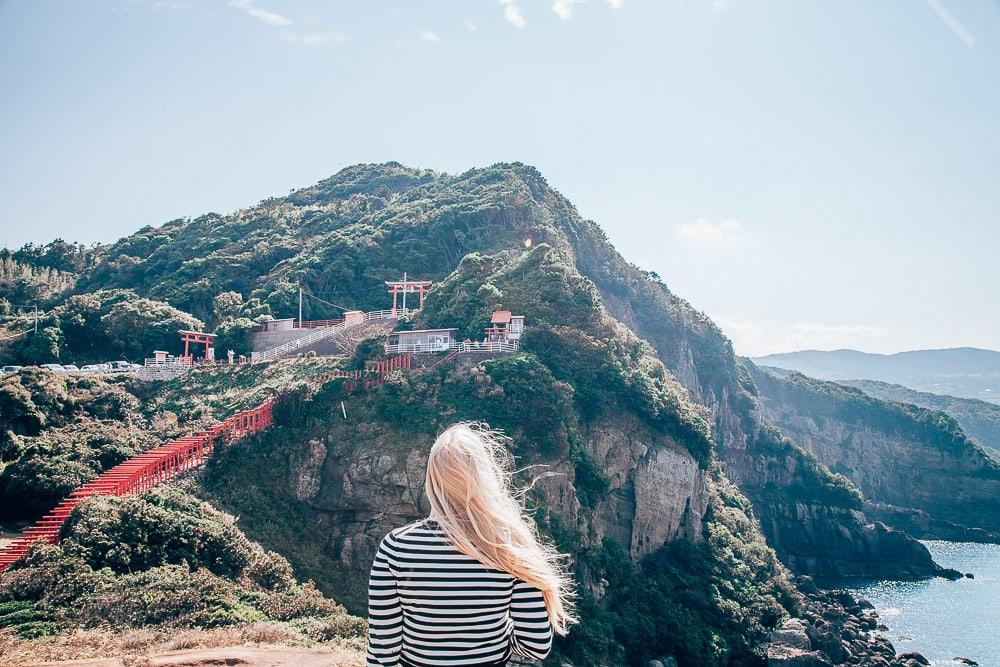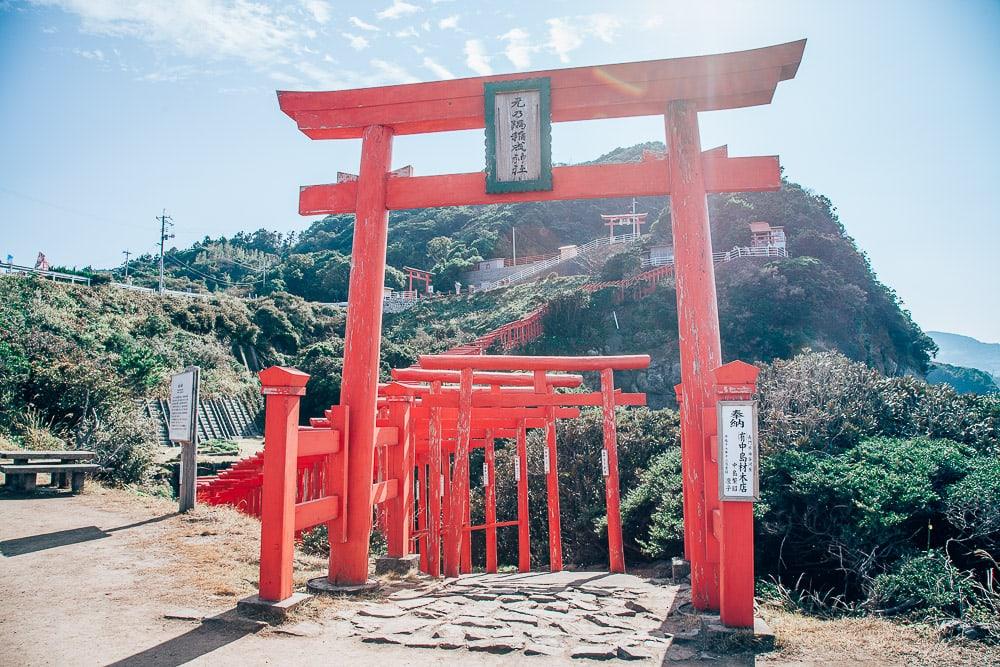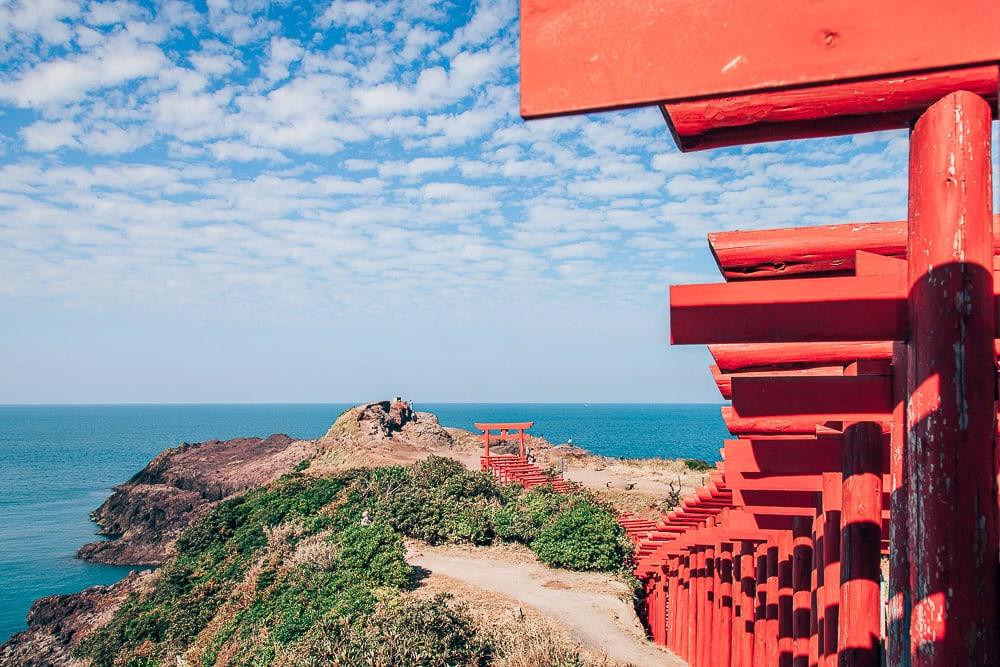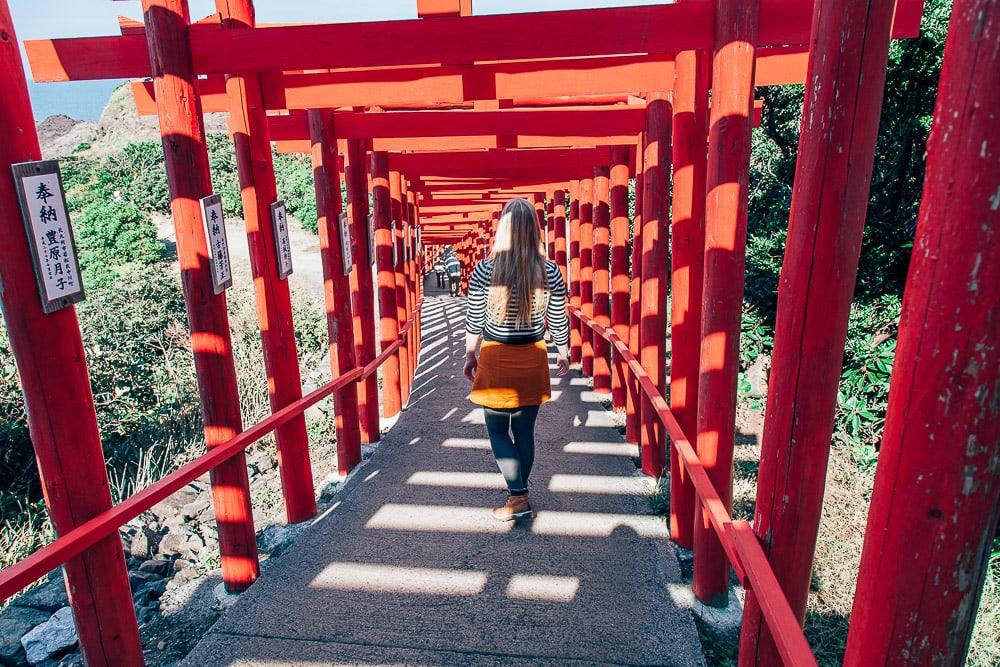 At the top of the 123 torii gates, you'll find the shrine, with what locals joke is the most challenging offertory box in all of Japan. I tried and failed to donate my 10 yen many times!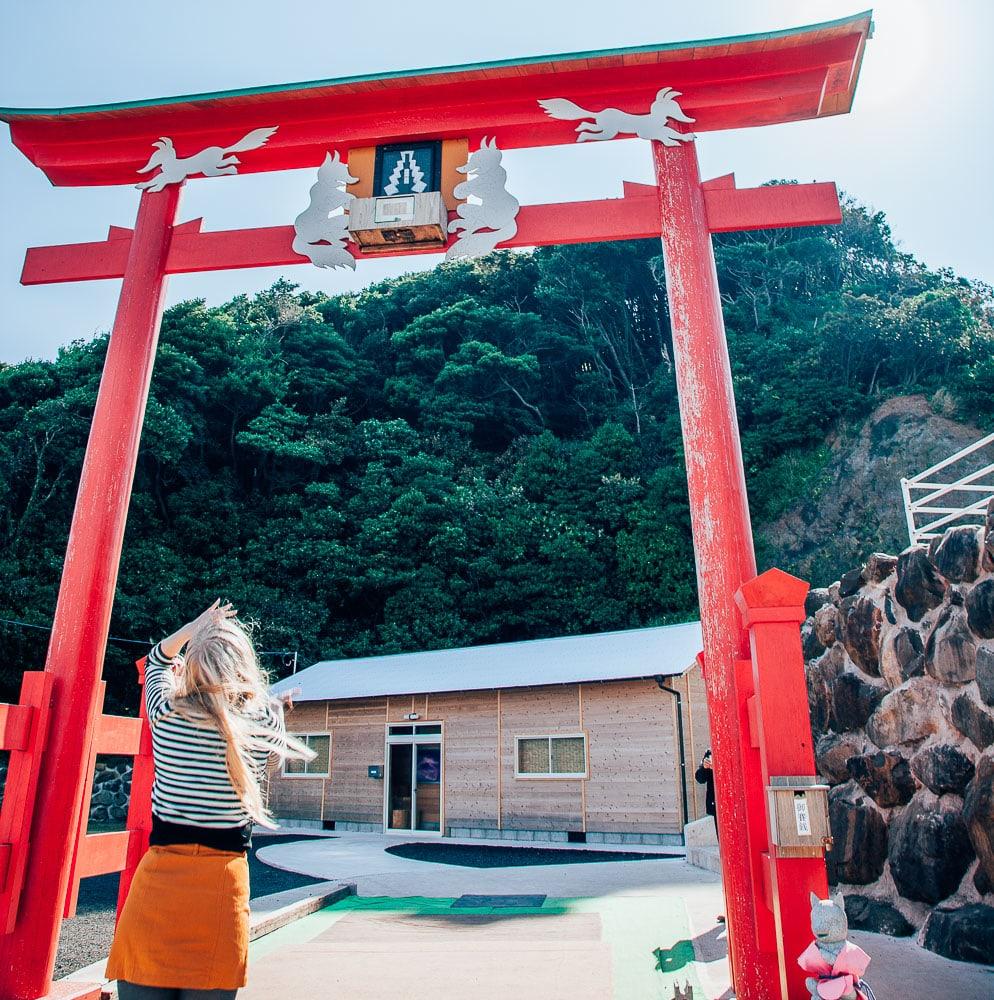 Tsunoshima Bridge
Tsunoshima Bridge has actually topped a lot of lists for most beautiful bridges in Japan, so I was really excited to finally get to see it in real life.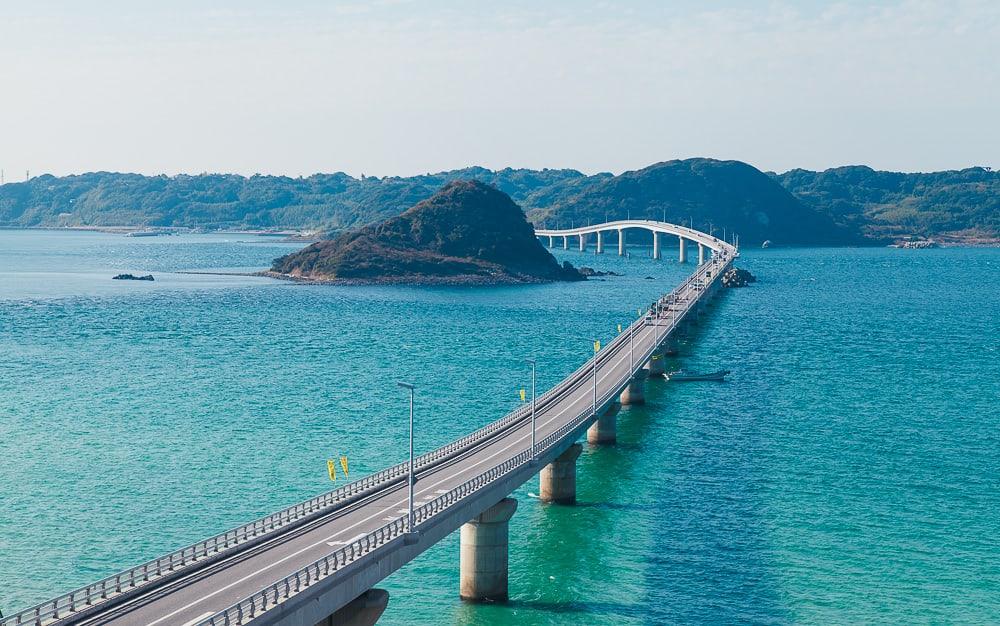 The bridge is over a mile long and the ocean views over it show off one of my favorite things in Japan: the amazing beaches! Seriously, Japan has some of the best beaches I've ever been to, they always tend to be totally empty, and the water temperature in the summer is perfect.
It was too cold to go swimming in October, but the water still looked super inviting!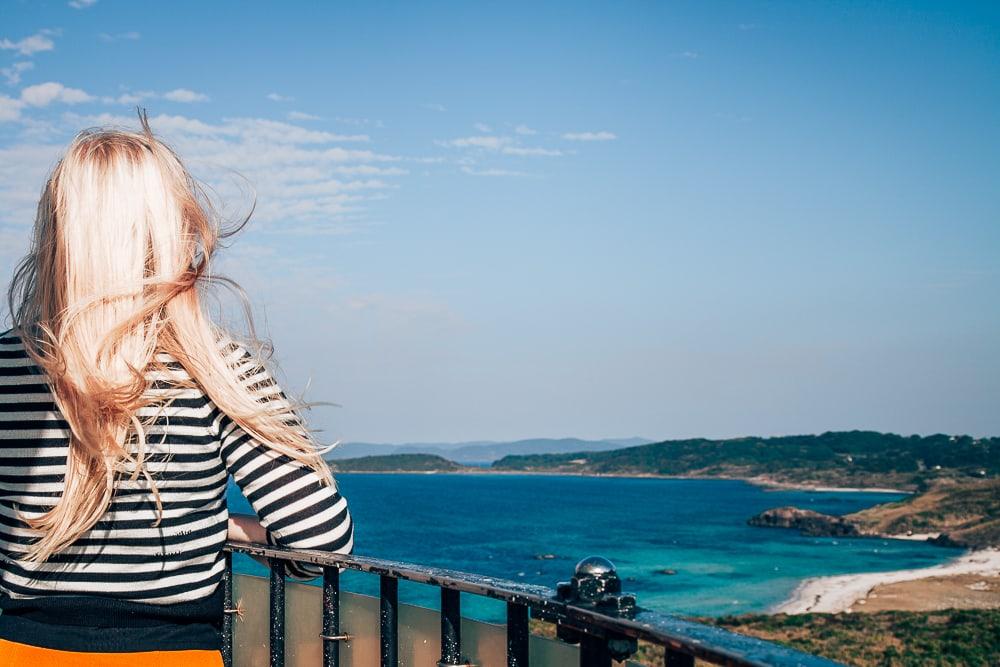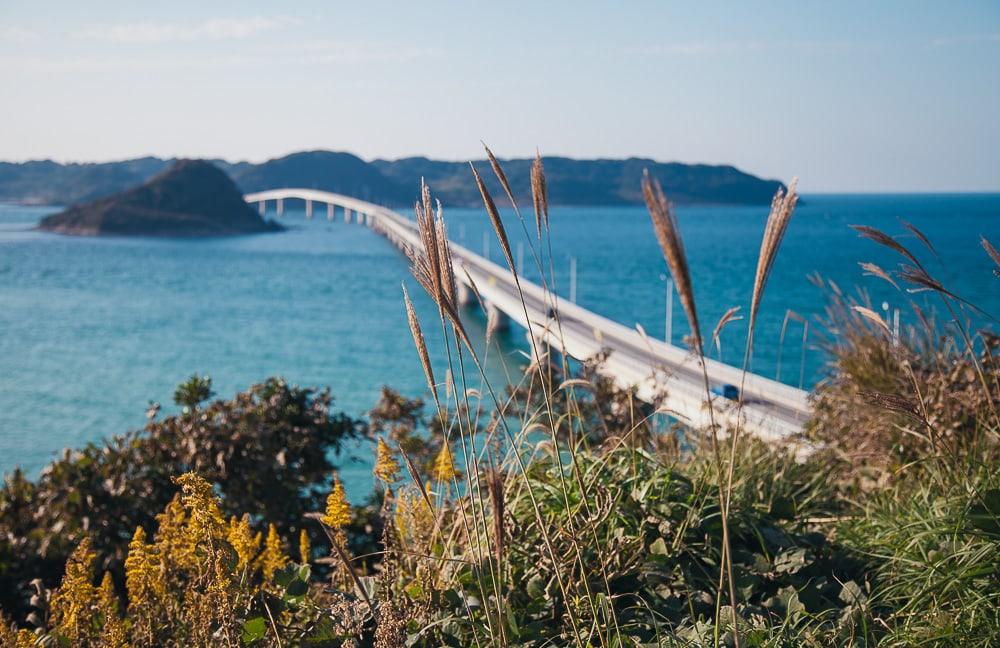 Nagato
We had dinner and spent the night at Yamamura Annex, a traditional Japanese ryokan that again also had hot spring baths.
Before dinner, I took a walk along the river that goes through the town and it was so peaceful and quiet – exactly what I love most about traveling away from the big cities in Japan. They even had free hot spring foot baths set up along the river, and I was told that the fireflies in the summer there are amazing.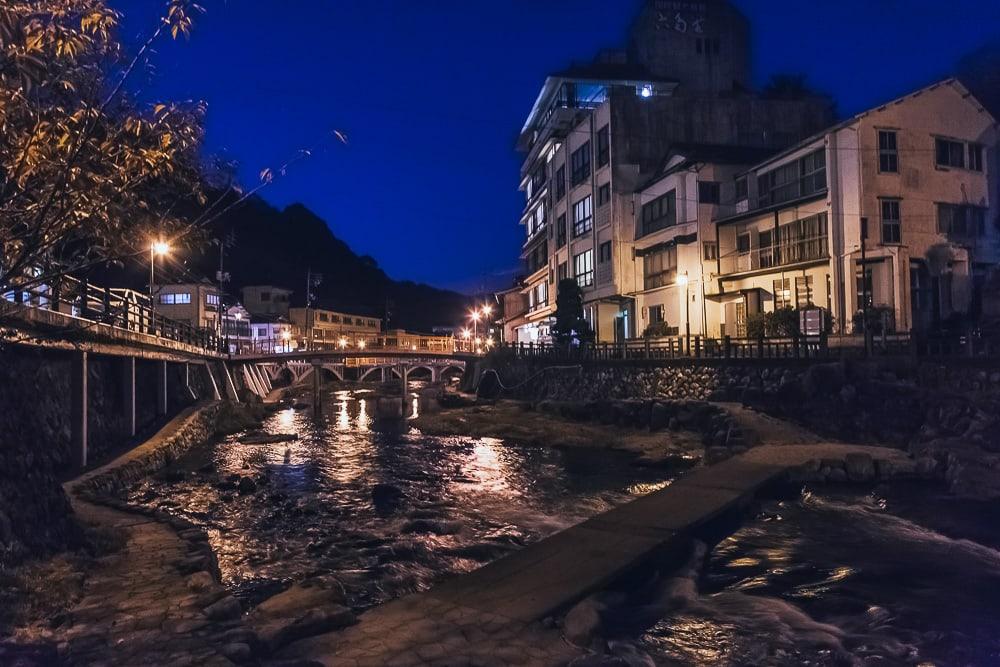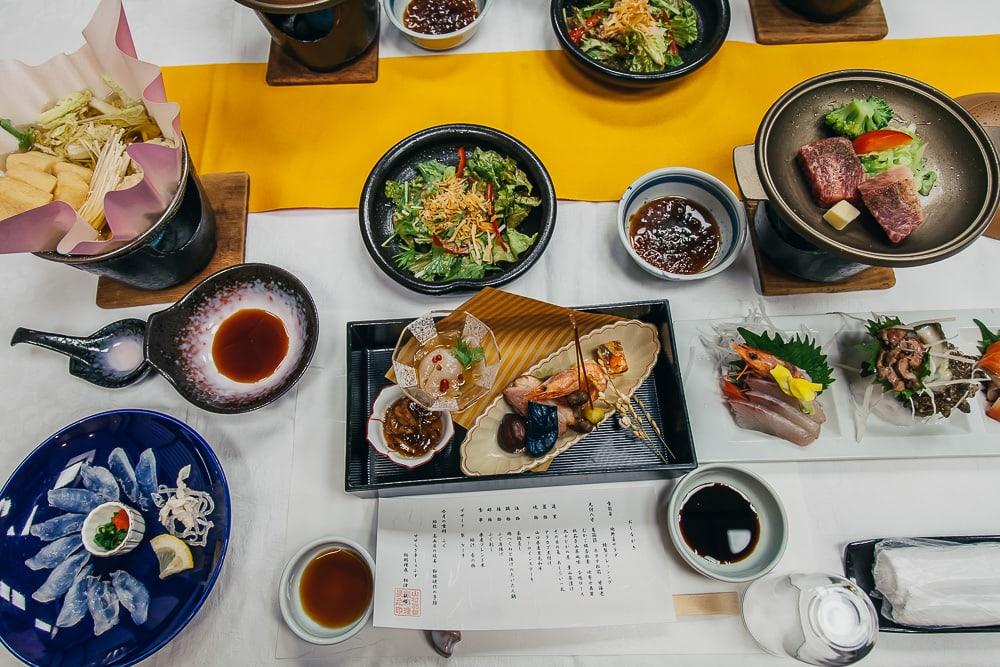 I'm not sure any of the staff here spoke English, but Yamaguchi prefecture offers a free 24/7 telephone service in several languages that you can call to get help speaking with a Japanese person.
Day 6: 

Akiyoshidai, Shimonoseki, and Ube
Akiyoshidai Caves
I was prepared to be unimpressed by the Akiyoshidai caves because I feel like most of the caves I've visited have turned out to be kind of the same, but I was surprised by how massive they are! Plus the entrance to the caves was really beautiful.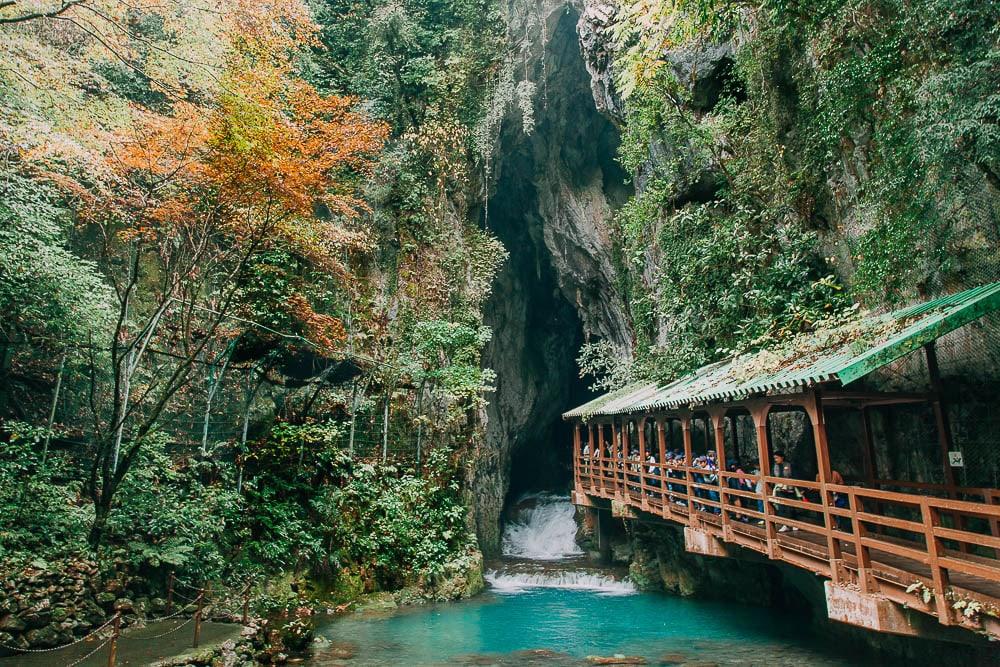 Karato Market
Karato Market in Shimonoseki is the biggest fish market I've been to, and even Noam, who lives in Tokyo, said it could totally rival the famous Tsukiji fish market.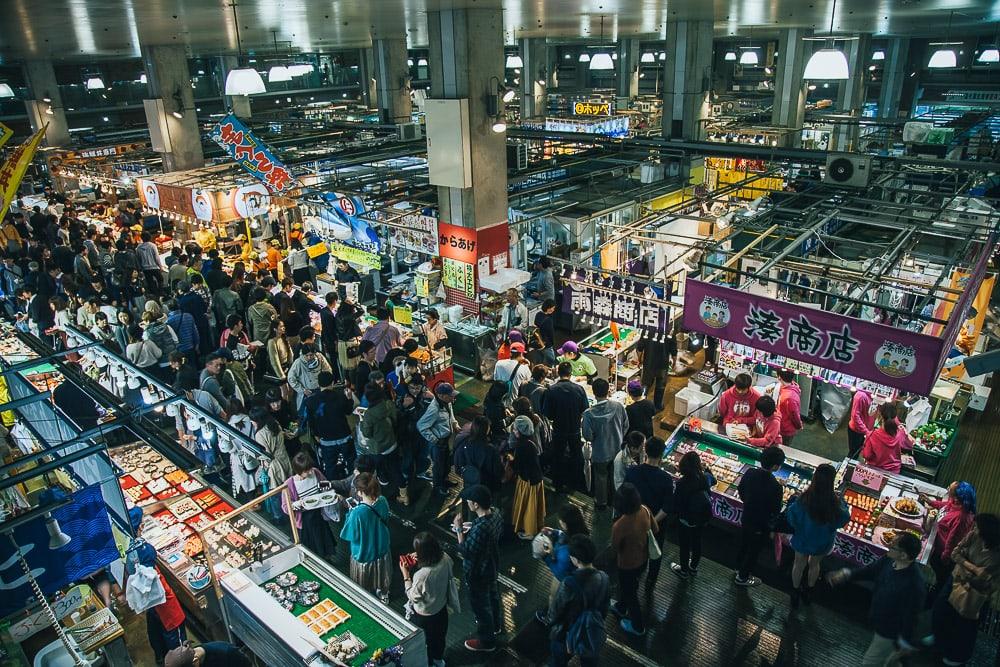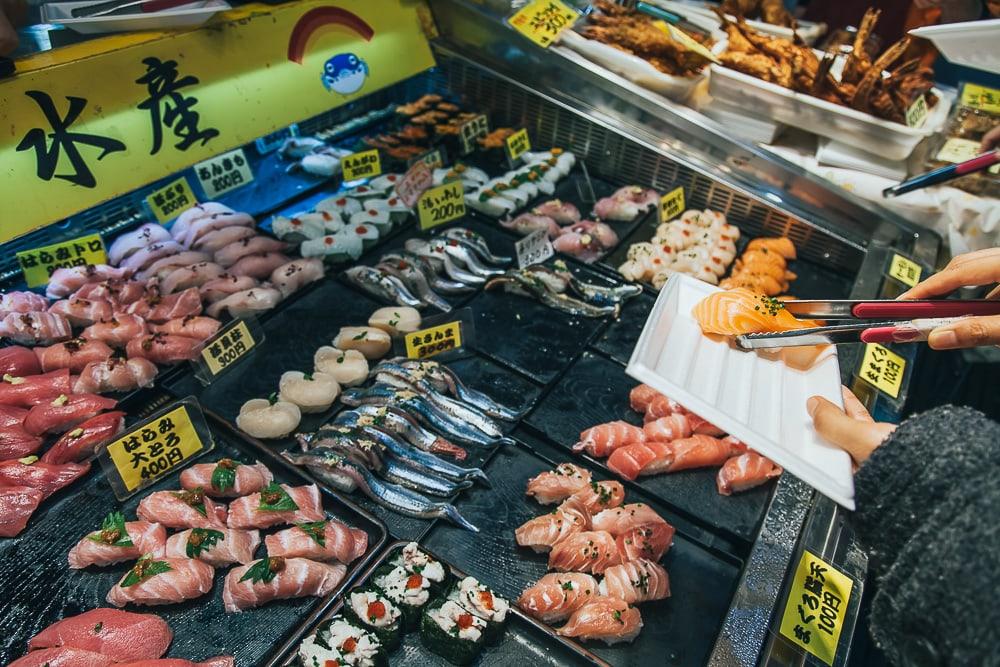 At most stands, you can just get a box and pick out whichever sushi you want, and it might have been the best sushi I've ever had – probably because the fish portions were enormous! My mouth is watering just thinking about it…
Nagayama-honke Shuzo Sake Brewery
We stopped at this sake brewery in Ube on our way to the airport, and while I'm not a big sake fan I imagine it would be really exciting for those who are! We were shown around the brewery and got to see some of the sake fermenting, and then the tour ended with a tasting of all their different variations. So if you have some extra time and are like sake, this could be worth a stop!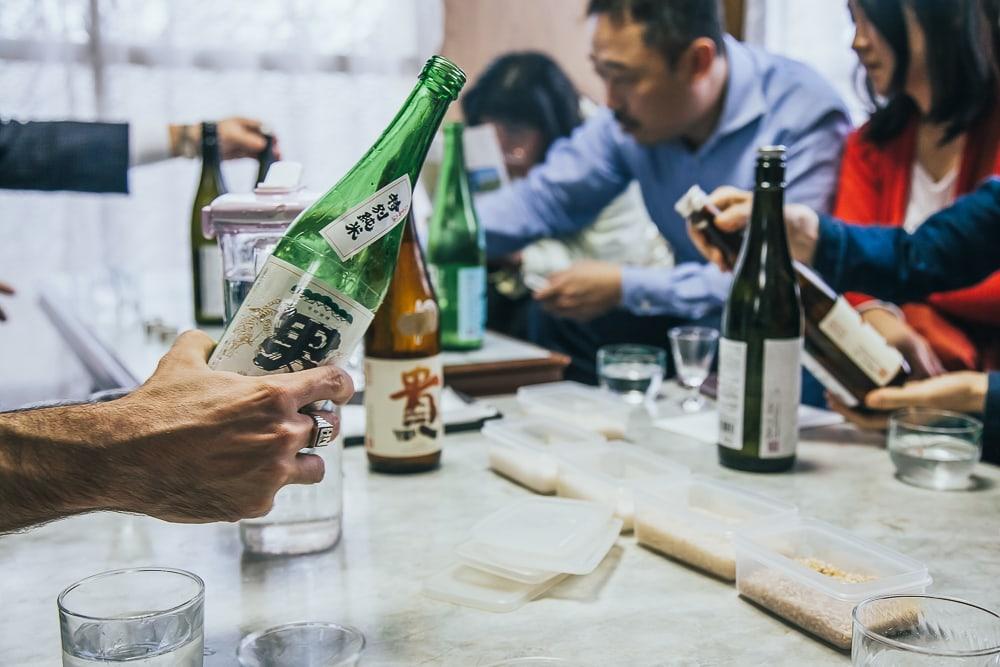 Then Noam and I got a flight from Yamaguchi Ube Airport back to Tokyo.
Since I had an early morning flight, I stayed at the Keikyu Ex Inn right by Haneda Airport (they have a free shuttle to/from the airport, so it was super convenient).
Day 7: Return home
I was flying back to New York, and this trip was actually the first time I've flown directly to Tokyo and it made the journey so much easier! I'm not sure if JFK <-> Haneda (I flew with ANA, which I can wholeheartedly recommend) is a new route or not, but I think now I'll always try to get direct connections when I can, because having an early morning layover in LA or Chicago is always such a pain. Lesson learned!