I've been sitting here for a good five minutes typing, then deleting, then retyping an intro for this blog post. Usually I return from a journey full of stories I want to share with everyone – the more fun I had, the longer I'll go on talking (seriously, my poor friends). But this time… guys, I don't even know where to begin.
Actually, that's a good idea. Let's go back to the beginning.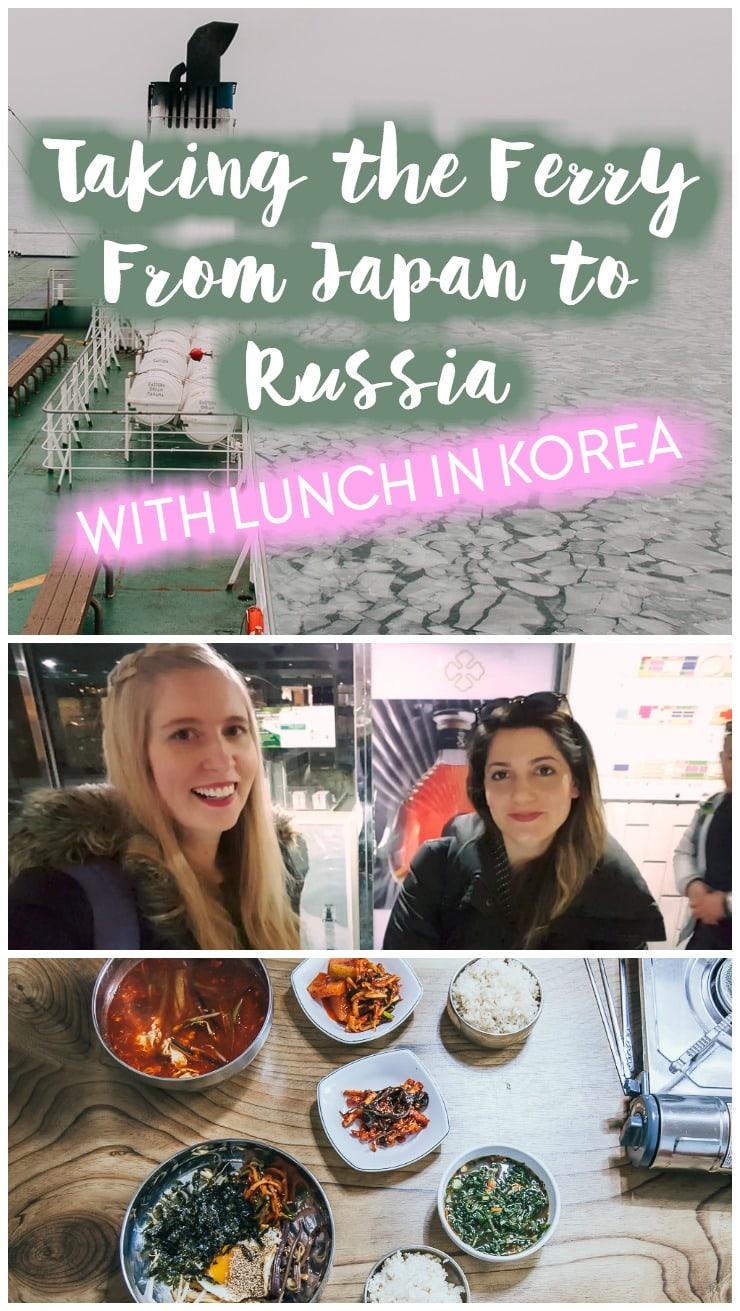 When my two year stint as an English teacher in Japan came to an end, I had a plan. I was going to travel up to Hokkaido, Japan's northernmost + my favorite prefecture, get the ferry across to Russia, and then take the Trans-Siberian Railway across to Europe.
Unfortunately this plan fell through – and by fell through I mean I was too scared to travel through Russian on my own – but I never forgot about it. In fact, if I were the type of person to carry around a list of travel regrets, this would have claimed the #1 spot, especially after I finally did make it onto the Trans-Siberian and realized that I totally could have done the journey alone.
You know where else I regret not going? Ethiopia! Though as life would have it, Danielle and my not going to Ethiopia meant that I could finally get on that ferry from Japan to Russia.
I've already explained it in this post, but basically after our trip to Morocco last year Danielle and I decided to return to Africa in March 2018 , but then when it came time to book flights I asked Danielle if we couldn't maybe go to Japan and Russia instead, and she said yes. And so we headed to Hokkaido!
Except we didn't head to Hokkaido, because it turned out that the ferry from Hokkaido only runs in the summertime, so we would have to take the ferry from Sakaiminato, farther south in Japan.
It was a little tricky to find any information about ferries from Japan to Russia, but eventually I found the DBS Cruise Ferry website, and a few emails later we were booked onto the Sakiminato – Vladivostok Eastern Dream ferry!
Our ferry left Sakaiminato on Saturday at 7 pm, arrived in Donghae, South Korea at 9 am the next morning, departed again at 2 pm, and arrived in Vladivostok at 6 pm on Monday (you can find the winter and summer schedules here).
We booked a second class bed cabin, which according to the website looked like it would be a room with either 4, 8, or 12 people, so we were pleased to find that we had a twin room all to ourselves!
I made the reservation online via email, and then we paid in cash at the ferry terminal when picking up our tickets. With the 30% seasonal (winter) discount, my second class ticket cost 21,000 JPY (you can find the price chart here). The woman I emailed was super helpful, so if you're interested in taking the ferry and have questions, just email them!
The ticket price doesn't include meals, but there's a buffet that you can pay for on board, as well as a smaller café serving food and drinks throughout the day, and there's free hot and cold drinking water provided.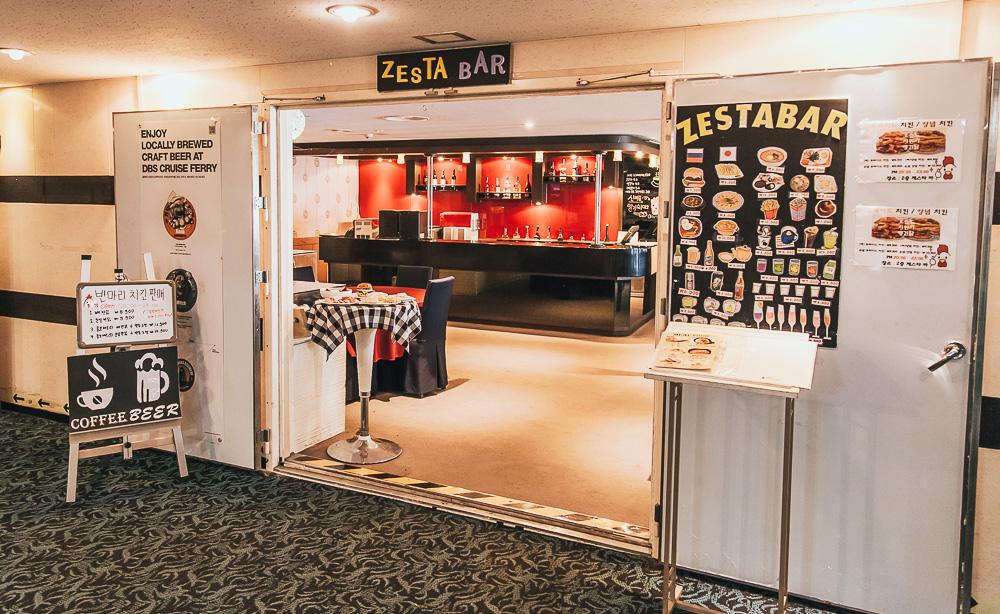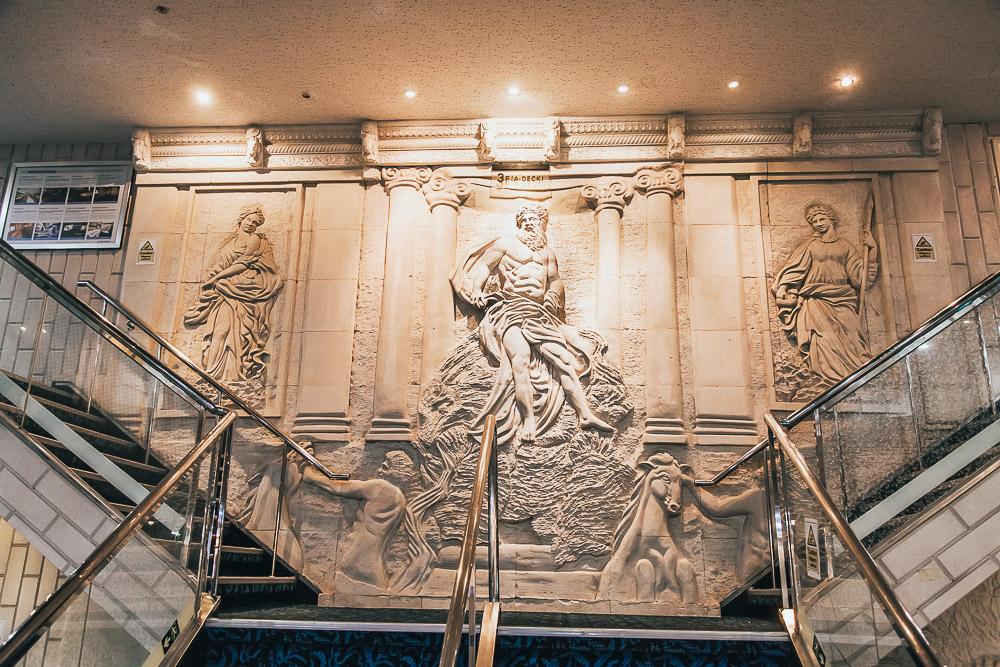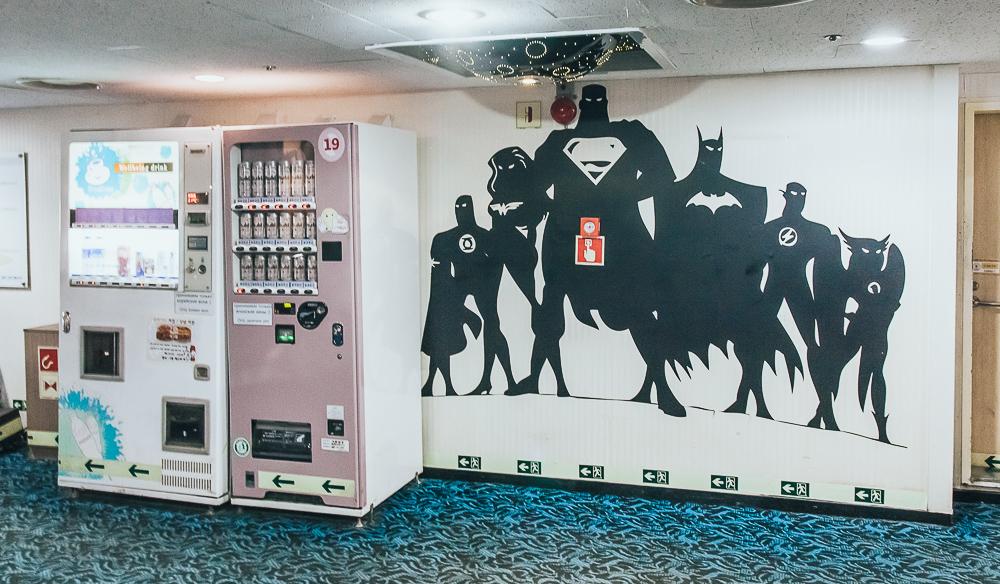 I was curious to see who actually takes this ferry. Would it be mostly Koreans? Russians? Young people? Old people? Truck drivers? The DBS ferry is the "roro" type, which means you can bring a car on board, so I think a big draw for many people is getting to take their car across with them.
At least on my journey, most of the passengers were retirement-age Koreans, which I guess isn't too surprising. I didn't hear any Japanese on the journey from Japan, and only a little bit of Russian on the journey to Russia.
But I was even more curious what the atmosphere on the DBS cruise ferry would be like, and if the Japan -> South Korea leg would be much different than the South Korea -> Russia leg. You see, the only other overnight ferries I had taken were all in Scandinavia, where tax-free alcohol = party boat.
Judging from the small size of the duty free shop on board, which seemed to be closed for most of the journey, duty free shopping doesn't seem to be as much of a draw here as in Scandinavia. So I figured that the lack of duty free combined with the older slant of the passengers would make this a much quieter journey than those in Scandinavia.
Oh how wrong I was:
So we pretty much spent the night dancing and taking selfies with our new Korean friends – none of whom seemed to speak any English or Japanese (or Russian).
And then the next morning we arrived in Donghae! The ferry terminal is close to what I guess was the city center – at least that's where we saw the train station – and so we were quickly able to find a little restaurant for a very tasty Korean feast.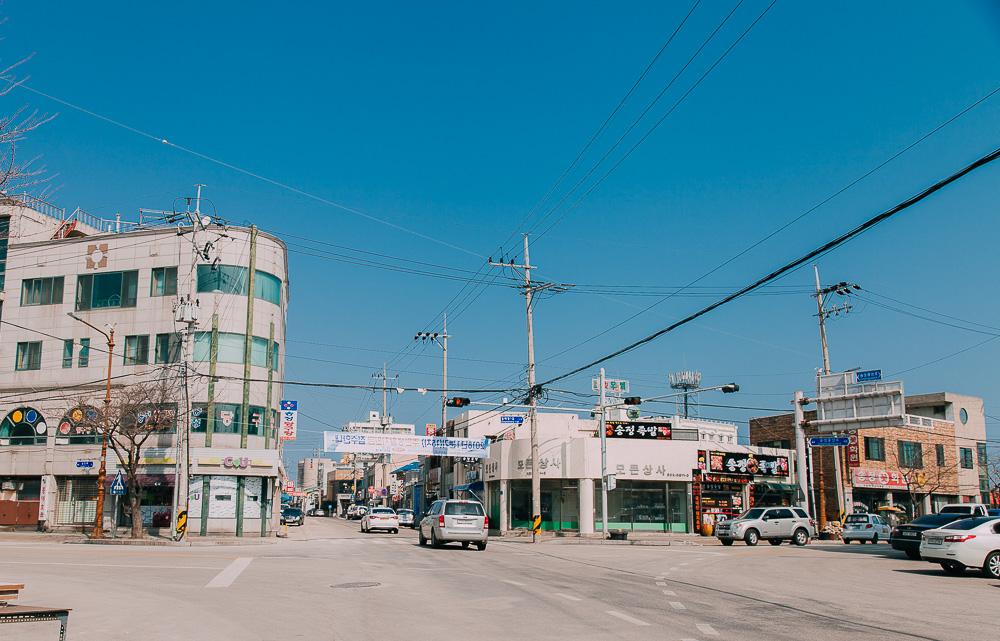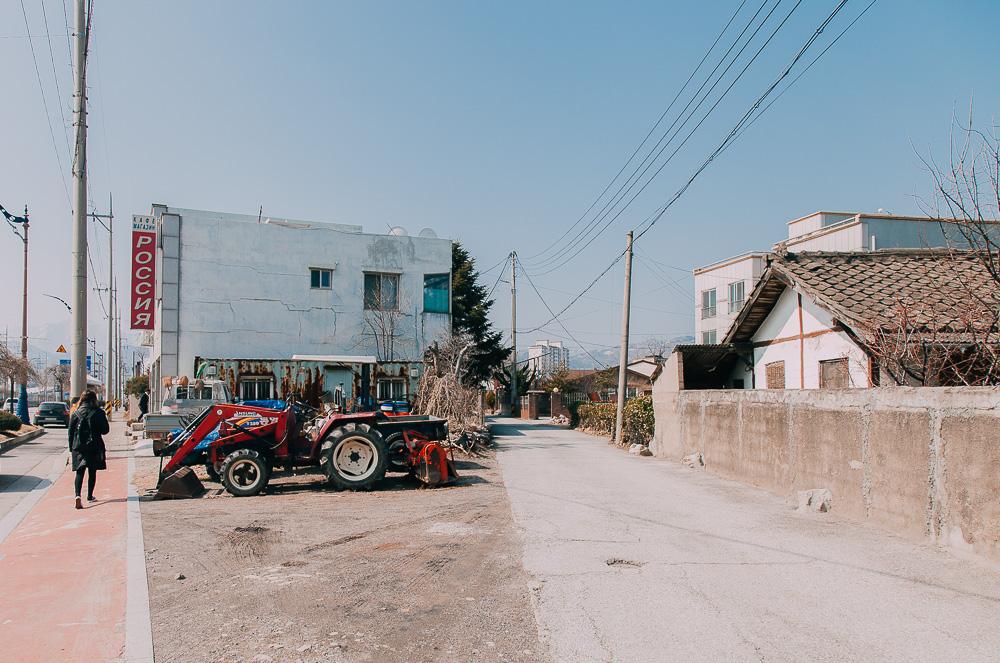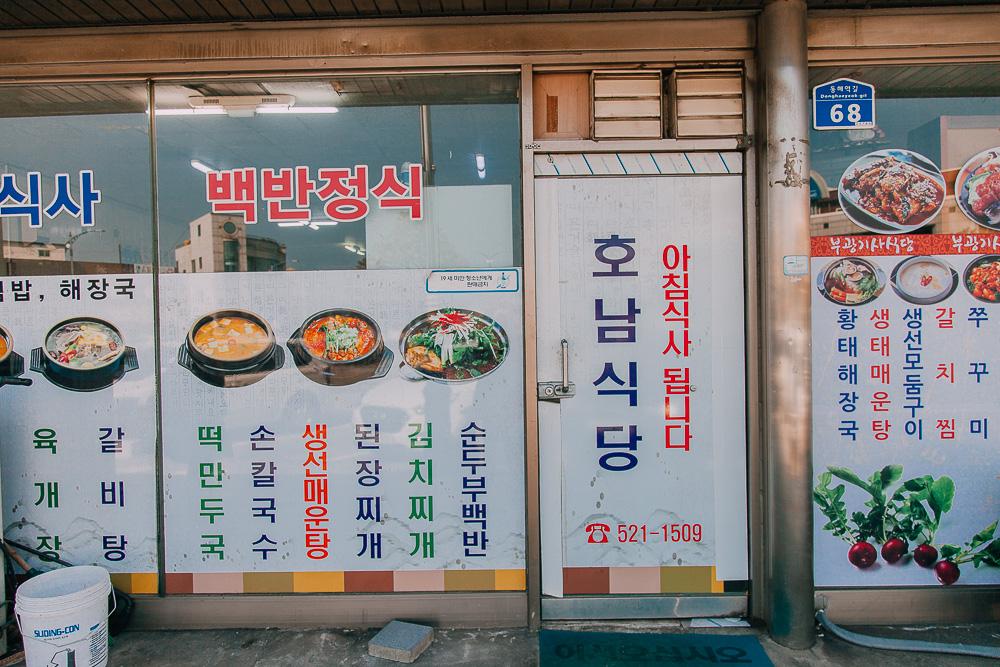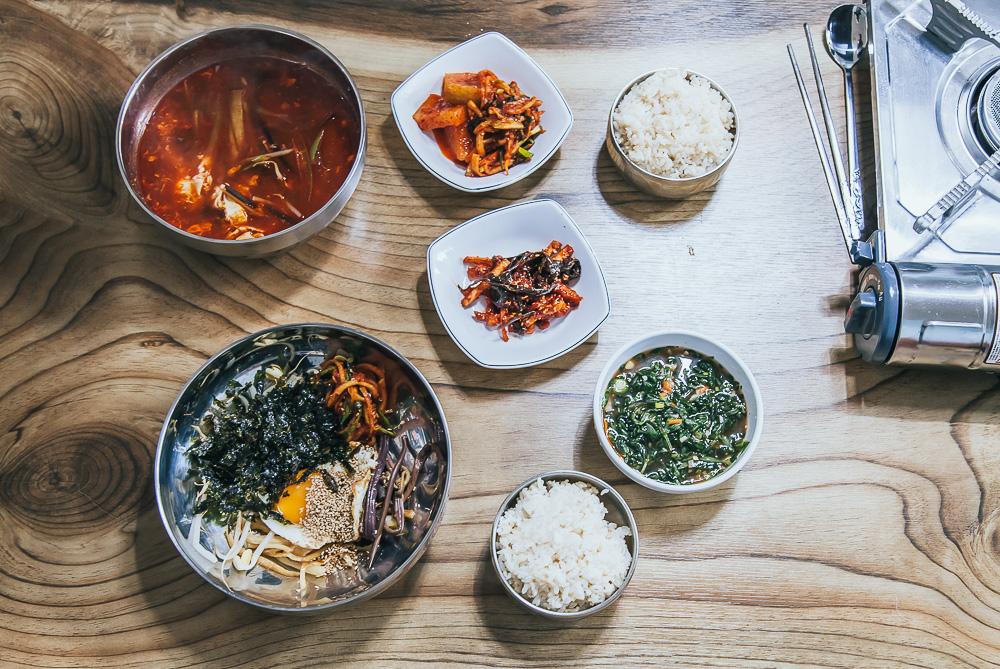 Then we popped into 7-11 to compare it to those in Japan and Thailand, and then headed back to the ferry terminal to use the WiFi before boarding again (there's no Internet on board).
The journey from Donghae up to Vladivostok was less eventful, at least for me as I spent most of it in our cabin trying not to be sick.
You see, in an effort to keep a (sort of) comfortable distance from North Korea, the ferry headed farther out into the Sea of Japan, which made for some impressive waves. It wasn't my favorite part of the journey, but I still managed to get an okay night's sleep.
And then we woke up in what definitely looked like Russian waters: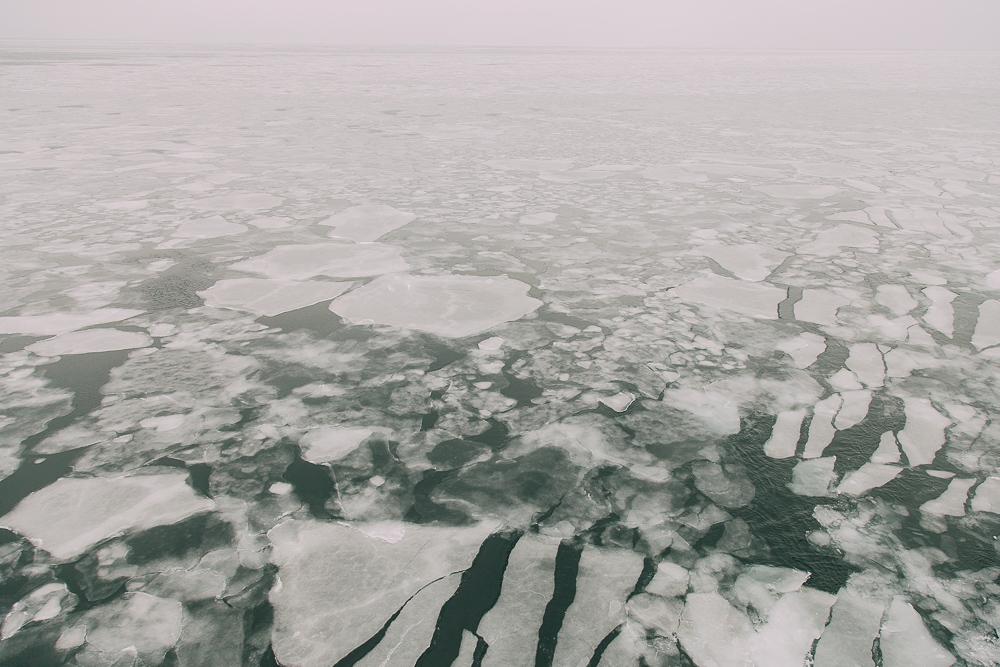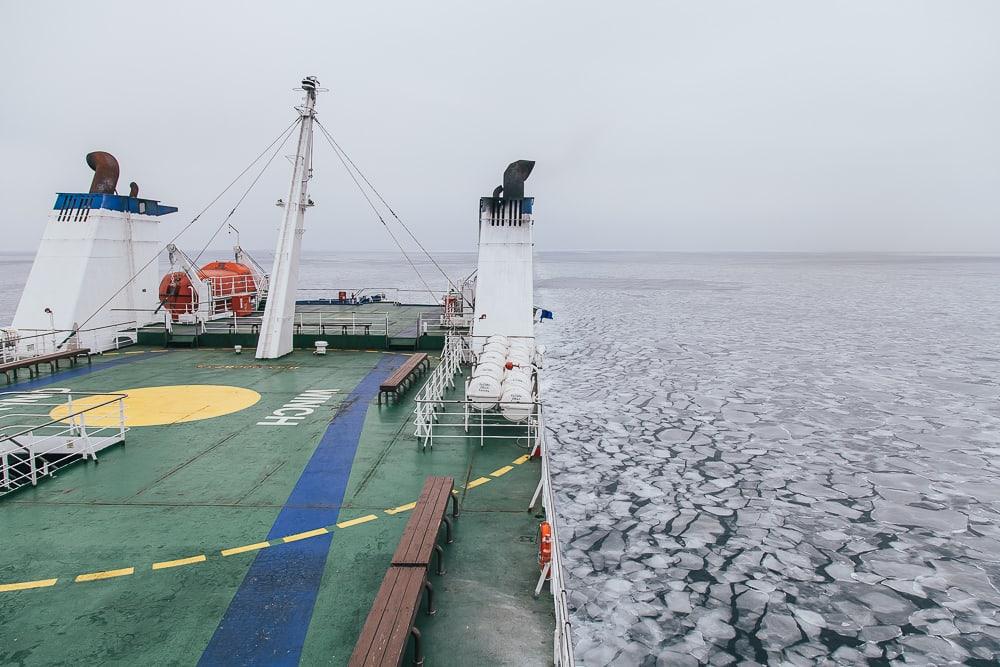 I was surprised by how quick and easy getting through immigration in Vladivostok was, and then we stepped out of the ferry terminal into the center of what would quickly become my favorite city in Russia! But that's a blog post for another day (Thursday).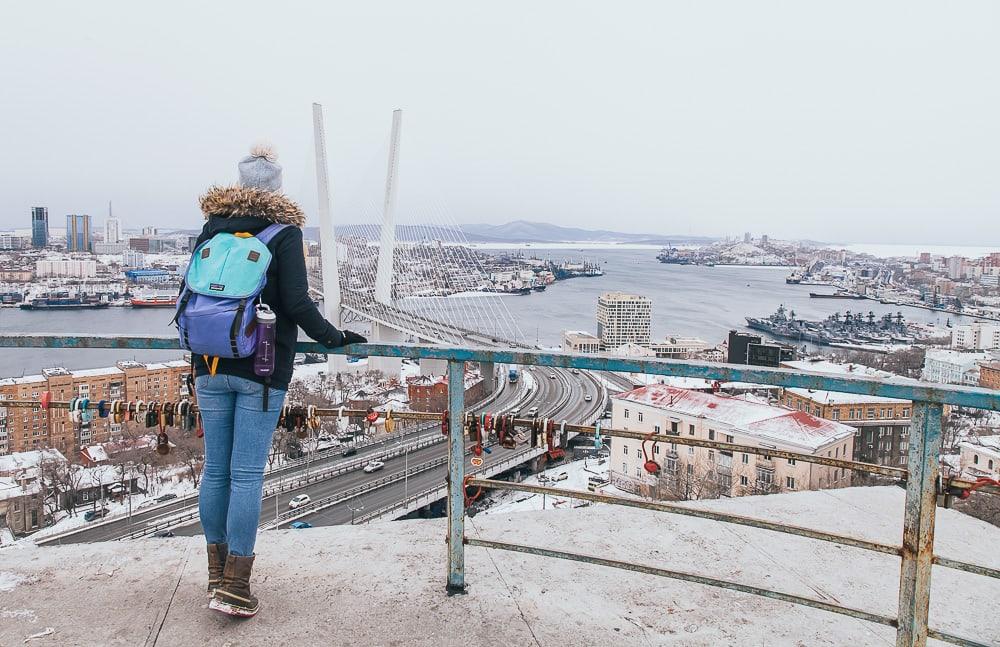 What do you think, would you take the ferry from Japan to Russia instead of flying?