If I'm being honest, Cape Town was never on my bucket list. But when we decided to spend a few weeks in Mozambique this summer, Danielle and I realized that our flights would be way cheaper if we flew via South Africa. And you can't visit South Africa without spending some time in Cape Town, right? So we shifted our schedule around and booked four days in Cape Town.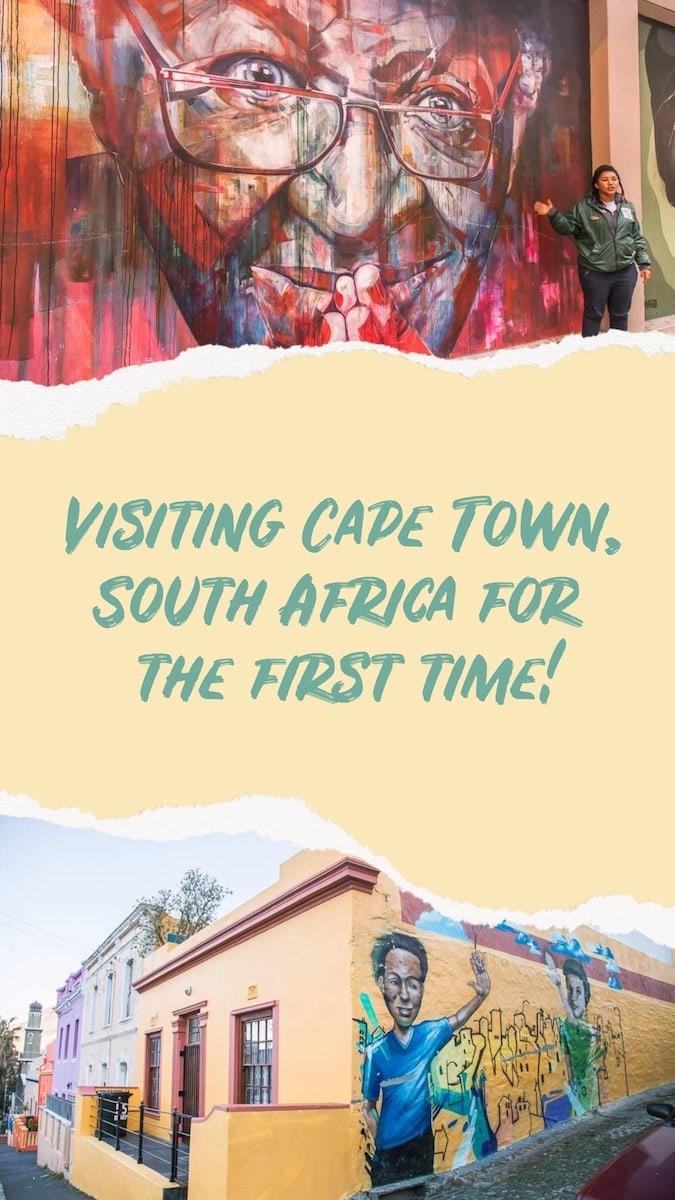 Which is all to say that this trip to Cape Town was really more about Mozambique, so we didn't exactly plan it carefully. For one, if I were actually planning a trip to Cape Town I might not choose to visit in the winter. It was very cold and rainy for most of our time there, which judging from our conversations with locals, really didn't show off Cape Town in its best light.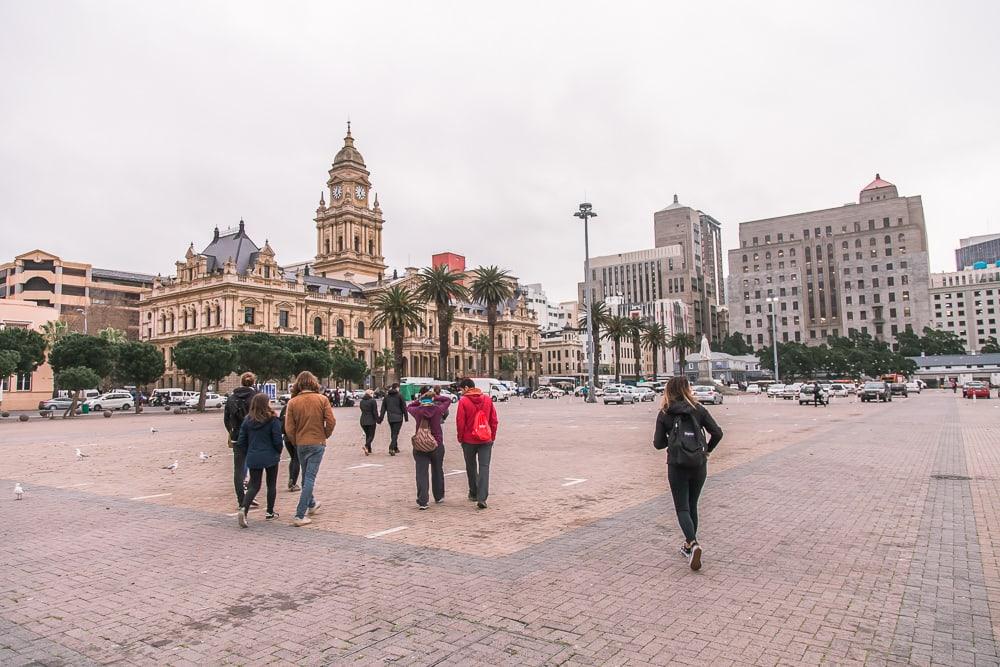 But in the end I sort of liked how the weather kept us inside a bit more, because it let us really focus on the one thing we really loved in Cape Town: the food.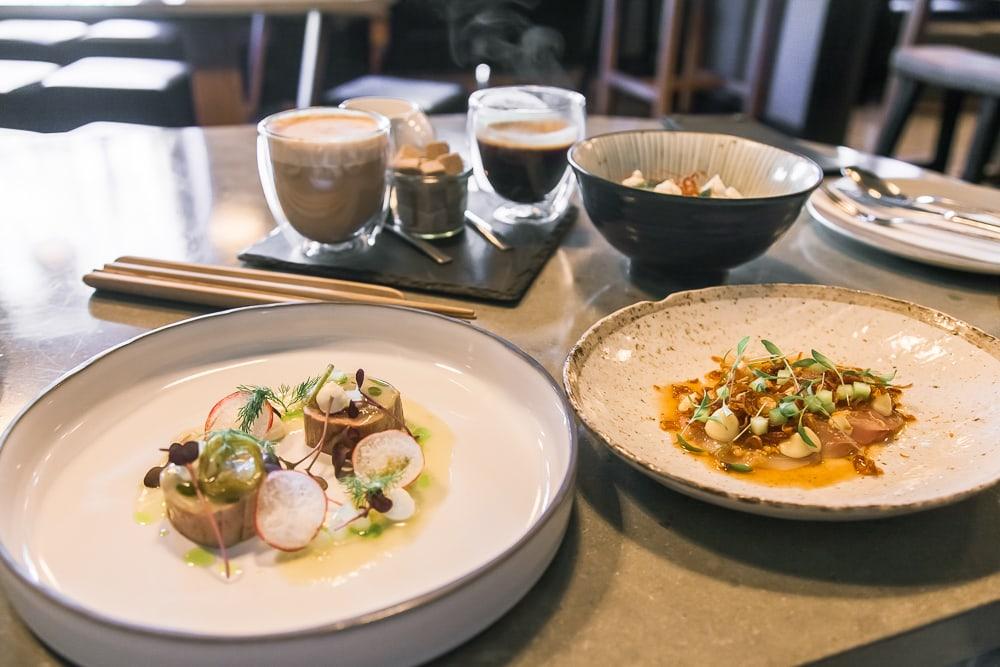 Danielle is a total foodie. She works in a restaurant and really, really appreciates good food. I'm more of the type of person who really, really appreciates any food, so when we travel together Danielle usually ends up taking charge of our meal plans. And I expect she'll be talking about the meals we had in Cape Town for the rest of her life, she was that obsessed.
So if you're looking for really good places to eat in Cape Town, check out:
The Pot Luck Club // This is the sister restaurant of Cape Town's famous Test Kitchen, but it's more relaxed and easier to get a reservation here – you should still reserve a table here in advance though. They serve small plates so we were able to get a bunch to share (though the waiter recommended ordering way too many plates and we weren't able to finish it all – and I hate leaving food uneaten).
The Shortmarket Club // Danielle made a reservation here after loving the Pot Luck Club so much, and while I thought two fancy dinners in Cape Town was a bit excessive, we actually both ended up enjoying The Shortmarket Club even more than The Pot Luck Club. The atmosphere was a bit more traditional and the food was so good.
Chefs Warehouse // The manager of our hostel recommended that we try the tapas for two lunch special here, and it definitely was the best lunch we had in Cape Town.
Speaking of our hostel, it was actually quite fun to stay in a hostel again! It had been at least a couple of years since my last hostel visit, but I wanted to be able to meet other travelers in Cape Town, so Danielle and I opted for a private room at The Backpack, and I'm so glad we did!
Our room was in the back of the hostel so it was away from all the noise of the common area, but we still got to hang out with other travelers at breakfast and in the evenings in front of the fireplace, which was exactly what we wanted.
The Backpack is also a Fair Trade hostel and we could see their commitment to sustainability and local communities in all of the common areas. And I loved how friendly and involved the staff were – the manager even took a group downtown for First Thursdays to explore the local art scene.
And it's centrally located within easy walking distance to all the shops and restaurants on Long Street and Bree Street, and a 5-minute Uber from the V&A Waterfront and Table Mountain cable car.  Check current rates and availability at The Backpack here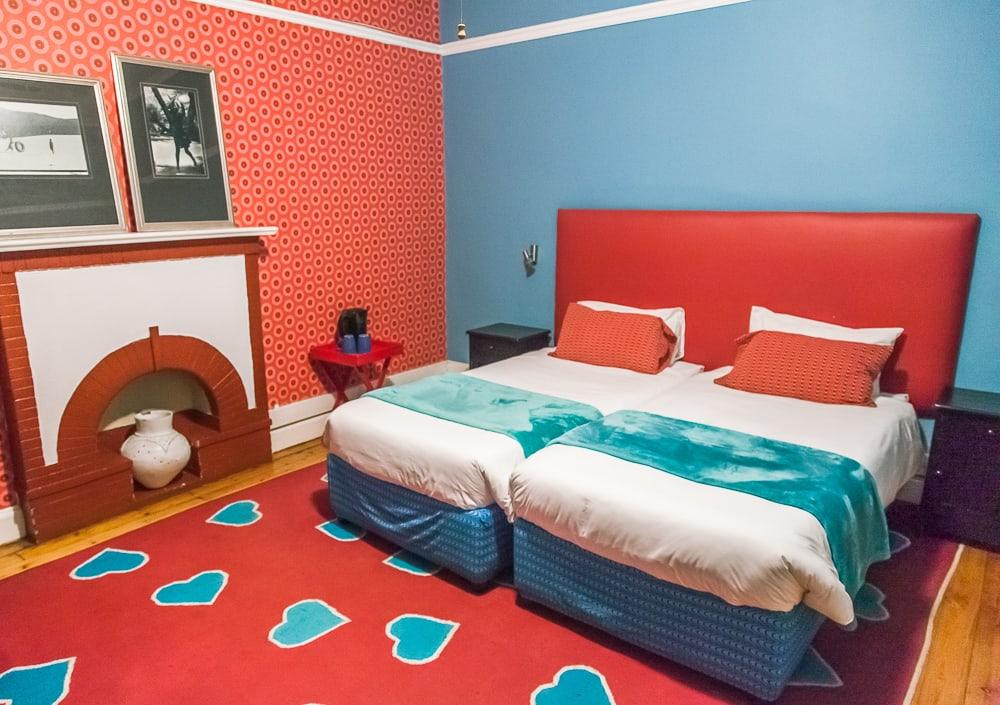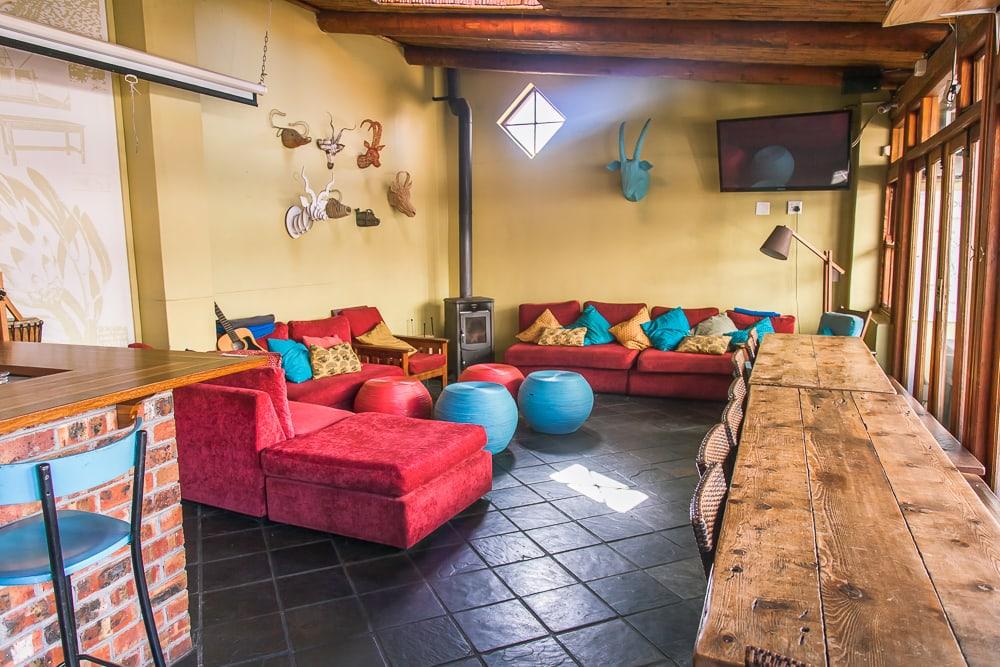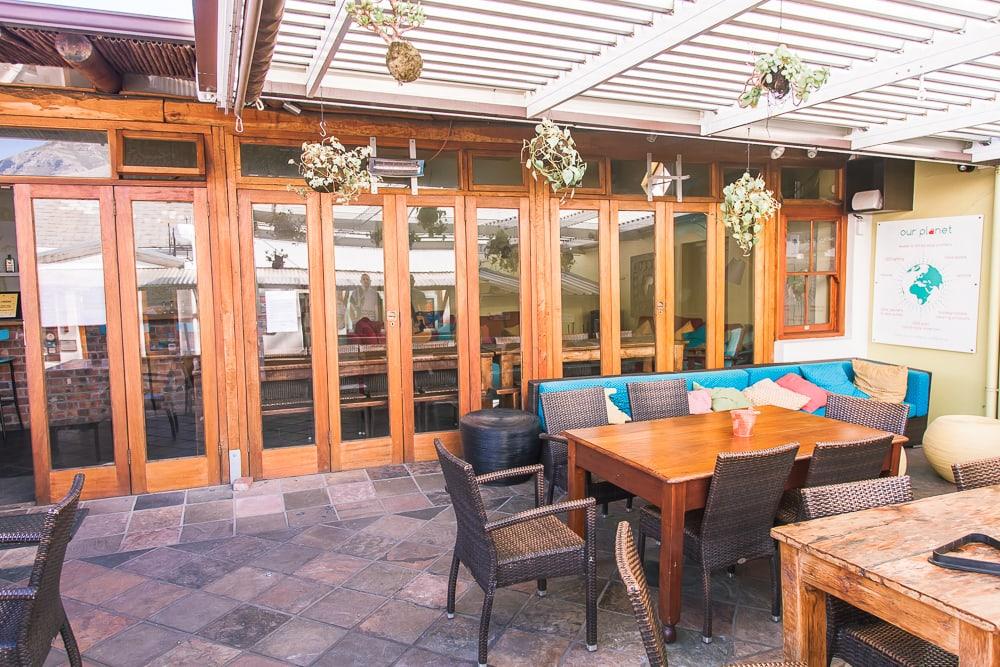 We also took a Stellenbosch wine tasting day tour, and since I don't really know anything about wine I let Danielle write about our Stellenbosch wine tasting tour here.
And I guess that pretty much sums up all of the things I enjoyed about Cape Town. Like I said, we definitely had a limited experience due to the weather, so we didn't hike Table Mountain or go to Boulder Beach to see the penguins – which are probably the two main experiences I think of when I think Cape Town.
Aside from the weather though, there were also some things that I didn't enjoy about the city.
I had a lot of prejudices against South Africa before visiting, and I had hoped that actually seeing the country would widen my perspective a bit. I mean basically it's just hard to accept that apartheid was still a thing in my lifetime. It's disturbing to think about, and to be frank, I did find Cape Town a bit disturbing to visit in real life as well.
I felt like I couldn't really get a great sense of the city when everyone kept saying that the only safe areas were the glitzy (mostly white) spots. And when we did want to venture out a bit we were told we should only go as part of walking tours.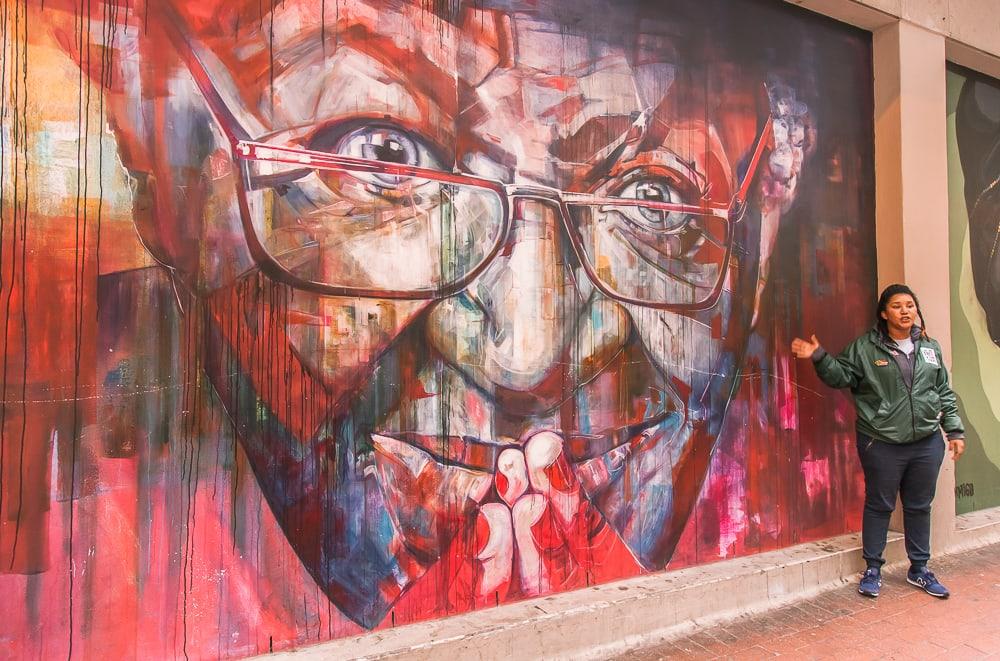 We ended up doing two walking tours of the city, and while the historic walking tour was really informative, I did feel uncomfortable taking a tour of Bo Kaap, the Cape Malay neighborhood, led by a white man.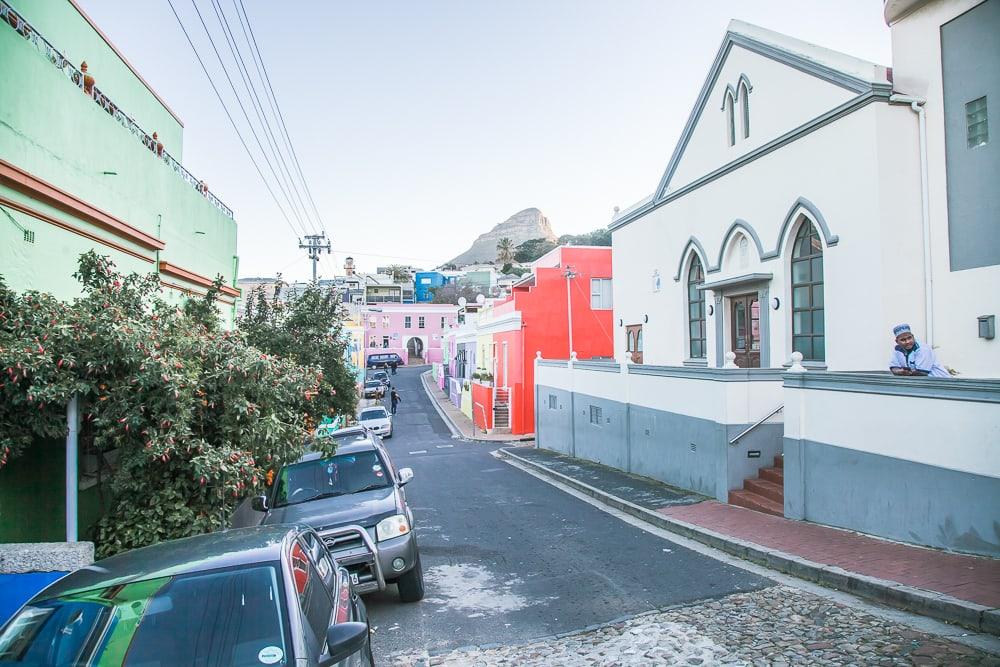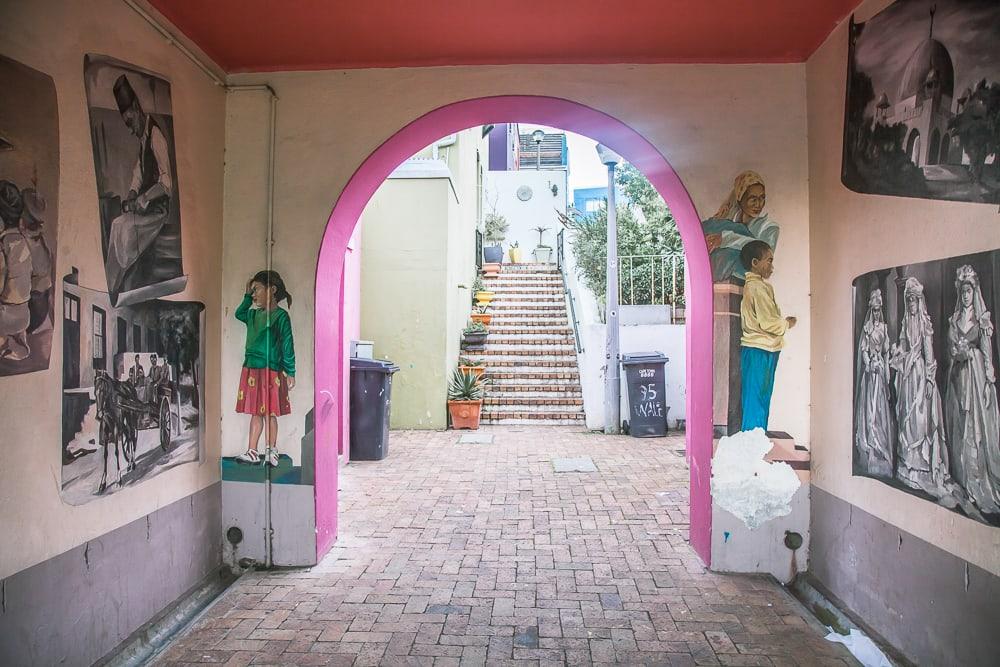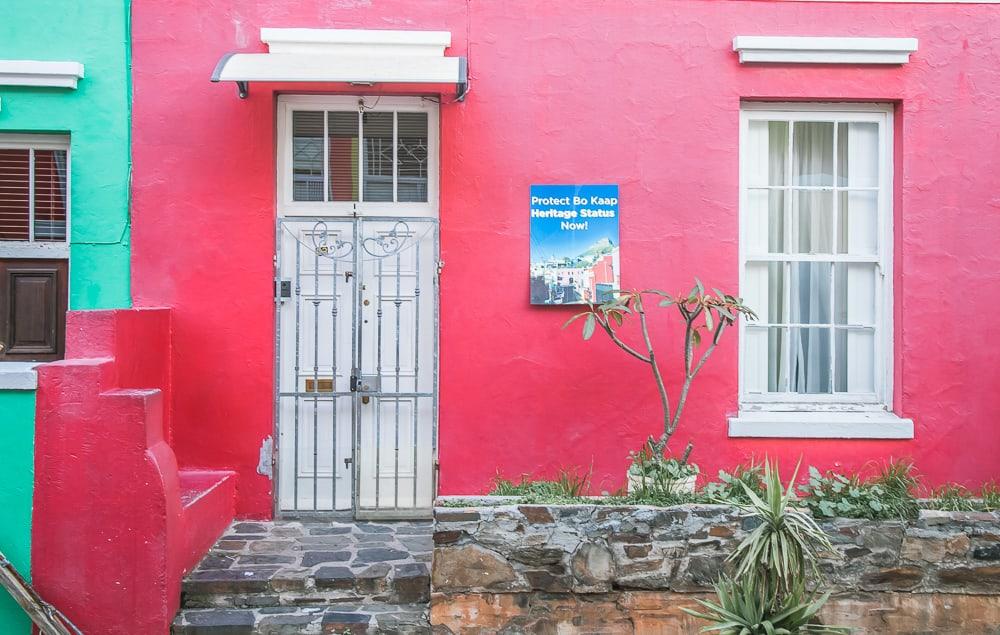 I felt that same discomfort eating at fancy (and cheap by American standards) restaurants where white people were the only guests, especially when the restaurant insisted our Uber driver pick us up inside the gate because the neighborhood was so dangerous.
There are aspects of Cape Town that really do seem so idyllic – the beautiful landscape, the amazing food, the wine region, and the relatively low prices for people coming from the US and Western Europe – but in the end I couldn't get past the troubled history (and present), and I felt like I had no business being on a fun holiday there, if that makes sense. For what it's worth, I felt similarly during my recent trip to the US in April. 
I guess in the end Cape Town and South Africa are far too complex places to begin to understand on such a short visit, especially one without much planning.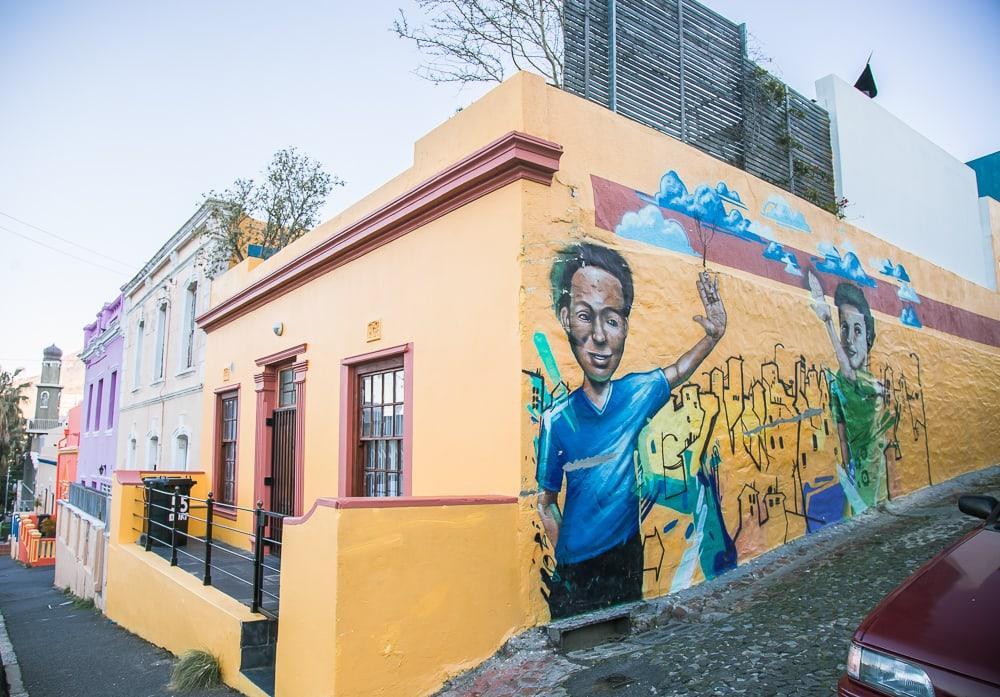 Cape Town left me with a lot of feelings, and I probably would have left South Africa feeling guilty for even making a trip there if we hadn't afterwards spent a day in Johannesburg. Joburg felt like a breath of fresh air after Cape Town, but to be honest it wasn't until I reached Mozambique that I felt like I could breathe easily again.
And if you're dreaming of South Africa but feel unsure about planning a trip there, my dear friend Helen runs the most incredible group trips to Africa, including one to South Africa! I went on her two week trip to Uganda, Mozambique, and the Congo and it was seriously one of the best trips of my life, so I know you will love traveling with her and her team. Her Mozambique, Eswatini and South Africa tour looks incredible, and helped inspire my own trip to this part of the world.