I visited Aberdeenshire in partnership with VisitAberdeenshire
I had just stopped in at the Redgarth Inn for a plate of fish and chips and was flicking through all the photos of castles I had taken on my camera. The girl at the bar was talking to an old man about – well I'm not actually sure what they were saying but isn't that Scottish accent just so dreamy? And then a knight in shining armor galloped past the window on a white horse!
Okay, maybe that last bit isn't actually true, but I did half expect to stumble across a dashing prince or fairy godmother here because I was pretty sure my flight from Oslo had transported me to a fairy-tale kingdom. Like, I've always enjoyed flying SAS, but I never knew their flights could be that magical.
One of my best friends is from Aberdeen, so it's always been on my list of places to visit, but more as that place Kathryn is from than that place in Scotland I need to visit because it is so amazing. And then on my way back from island hopping in Scotland I flew through Aberdeen and realized just how close it is to Norway, so I decided I would have to plan a trip to Aberdeen someday.
And someday came last week, when VisitAberdeenshire asked if I'd like to go on a last minute trip to Aberdeenshire to shoot some photos for them.
Because this trip came together so quickly, I didn't have much of a plan for my three days in Aberdeenshire aside from driving around and seeing as much as I possibly could. I mean, I assumed I'd find plenty of things to do in Aberdeen, I just wasn't sure what they would be. Besides shopping – I can never go to the UK without popping in at least a few stores.
But driving around exploring turned out to be the best plan of all – or at least, I had the best time in Aberdeen and the surrounding countryside. I might even go so far as to say I had a magical time. Because Aberdeenshire does feel a bit like a fairy-tale land.
Let me explain: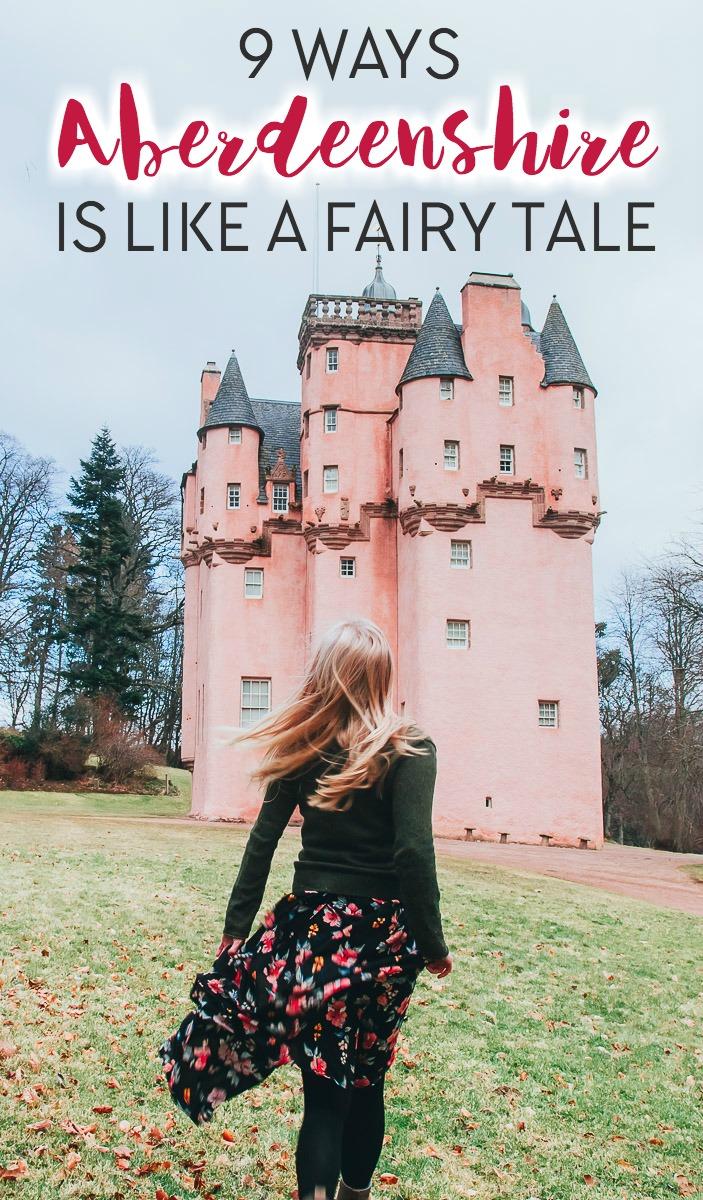 It's a magical land [not] far, far away
Okay, maybe most fairy-tale lands are meant to be far away, but personally I'd rather my fairy tale didn't include jetlag and 20 hour flights.
Luckily for me (and any of you living in Norway!), Aberdeen is just a 90-minute flight from Oslo. I flew direct with SAS and not only was the flight really short, but we also flew low enough that I had beautiful views of southern Norway for the majority of it.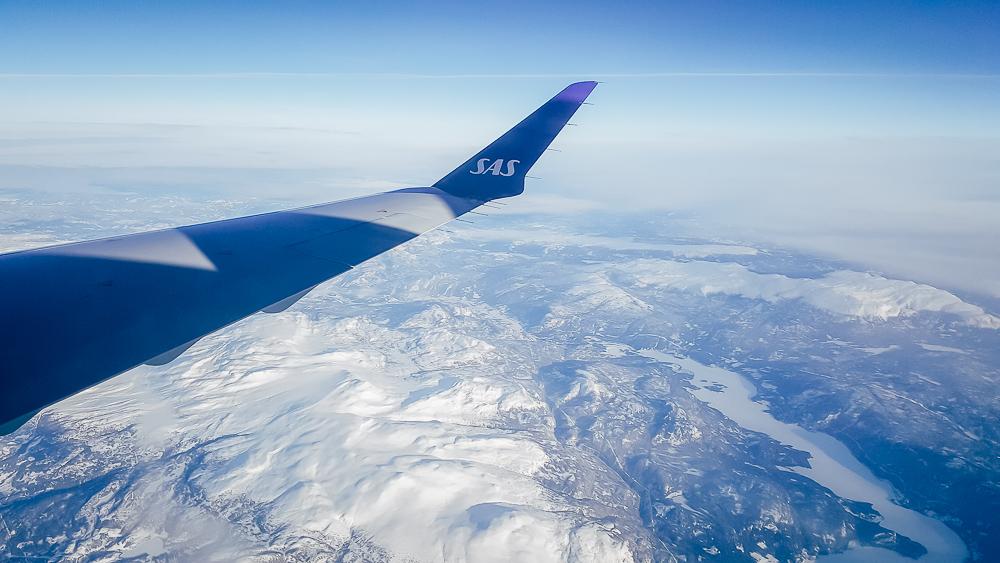 And since regular economy tickets on SAS include checked luggage, I could be a total lush and bring along my larger than 100 ml toiletries – totally unnecessary for a weekend away, but nice nonetheless!
With Oslo Airport being just a 20-minute train ride from Oslo, and Aberdeen Airport being just a 20-minute drive to Aberdeen, you can leave central Oslo and arrive in Aberdeen in just about three hours. How crazy is that?
You can also fly direct to Aberdeen from Bergen and Stavanger (I think with both SAS and other airlines).
Everything is topsy-turvy
You know when Alice steps through the looking glass and everything is the same but also totally different? That's how I felt when I got into my car rental at the Aberdeen Airport. I had driven on the left side of the road when I lived in Japan and Thailand, but I had never driven a stick shift on the left.
But don't worry, I soon got the hang of it – especially as there isn't a ton of traffic on the Aberdeenshire roads anyway – and I was off!
You won't be at a loss for things to do in Aberdeen and Aberdeenshire, as  it's "Scotland's Castle Country"
On my first day of driving I passed so many signs for castles that I eventually had to pull over and do a quick Google search, which told me that Aberdeenshire actually has over 300 castles and stately homes, which makes for more castles per acre than anywhere else in the UK! So if you're after a Scottish prince, the odds of finding him in Aberdeenshire are pretty good.
Google also informed me that I was actually driving along Scotland's Castle Trail, which explained why I was passing so many castles. Some of my favorites included:
Dunnottar Castle
Dunnottar Castle was actually the only Aberdeenshire castle I had heard about prior to my trip, and I'd say its fame is well deserved. I mean, this view!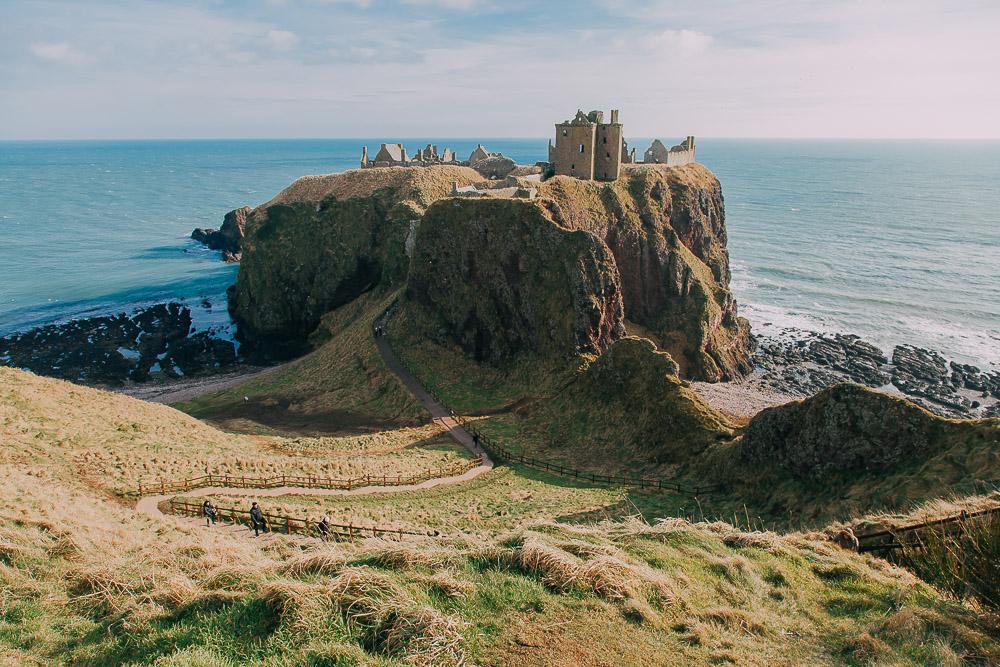 Craigievar Castle
Craigievar Castle was definitely my favorite of all. I don't know why there aren't more pink castles in the world – what could please a princess more?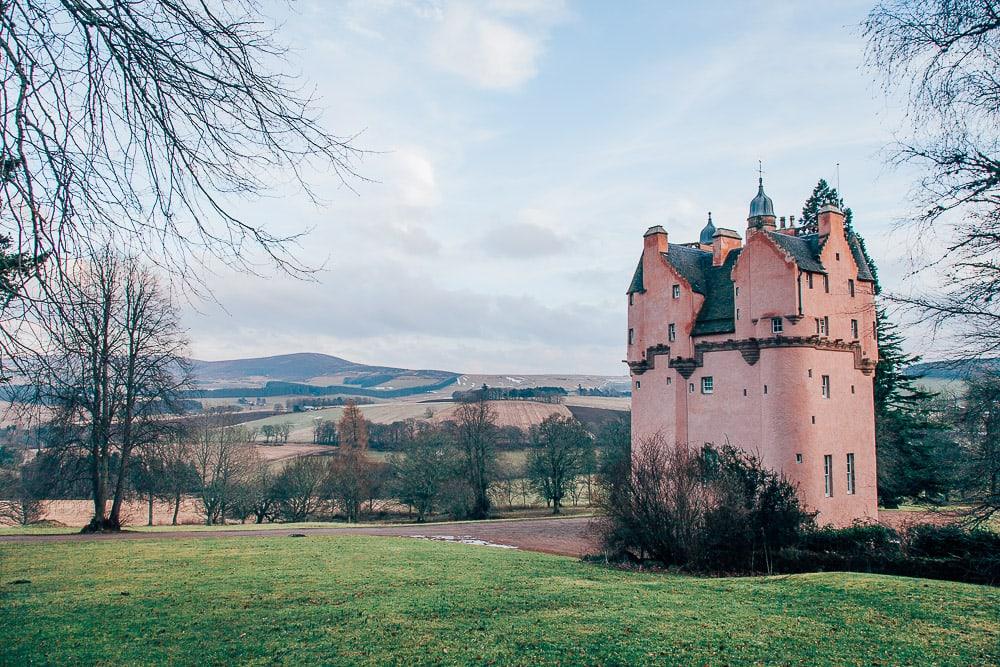 Completed around 1626, apparently Craigievar served as a family home right up until the 1960s, so you'll find an interesting mixture of modern comforts and ancient artifacts inside. The castle was closed when I visited (in fact most of the castles I stopped at were closed for the winter) but I'd be interested to go back and have a look inside.
I ended up liking Craigievar so much that I decided to return on my final day. And this time I would dress the part, in my ballgown.
Frustratingly, I hadn't packed any ballgowns in my weekend bag, so I had to settle for the only dress I had brought with me on this trip. Next time I'll come better prepared!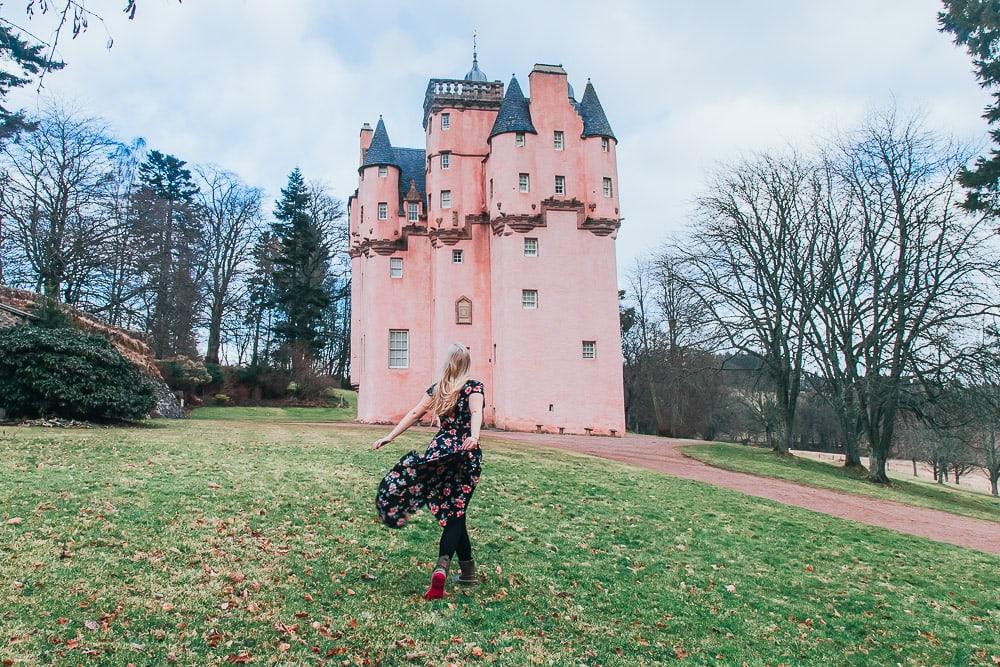 New Slains Castle
New Slains Castle was both one of my favorite and least favorites, because it was seriously creepy! I don't know if it was all the birds circling around the castle, the way the waves were so violently crashing against the rocks beneath the castle, or the fact that this castle helped inspire Bram Stoker to write Dracula.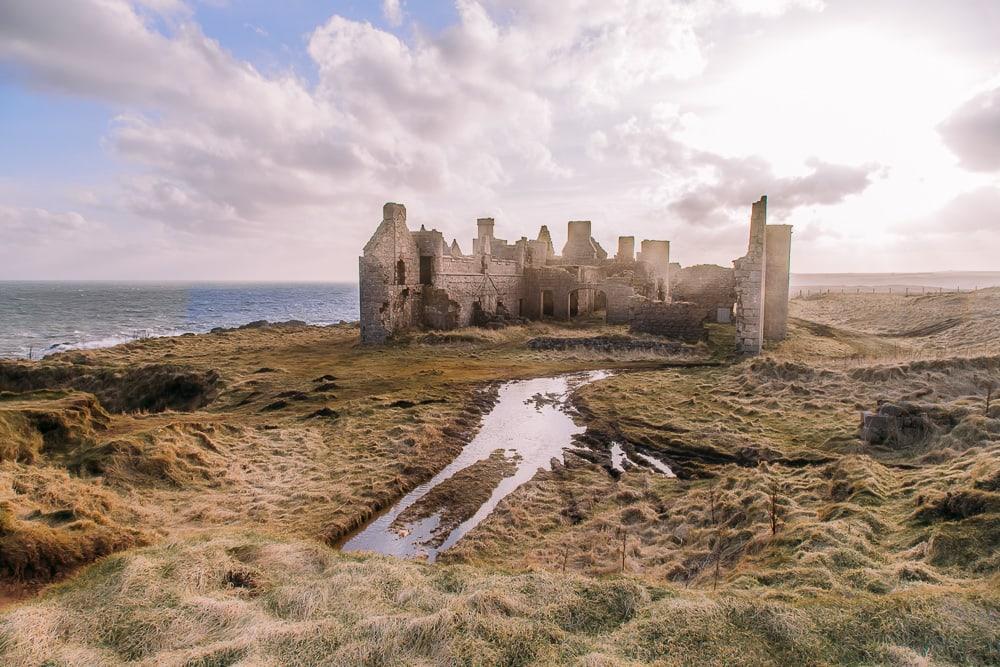 I mean, I can see where he got his inspiration from – had I stayed any longer here I imagine this blog post would have taken a Gothic turn itself.
Castle Fraser
I was the only one visiting without a child or dog (most people had both), which might be due to the lovely playground next to the castle grounds. But even without either I thoroughly enjoyed my Sunday stroll here, and I wish the whole place could just magical move to the Norwegian mountains so I could take all my Sunday strolls there.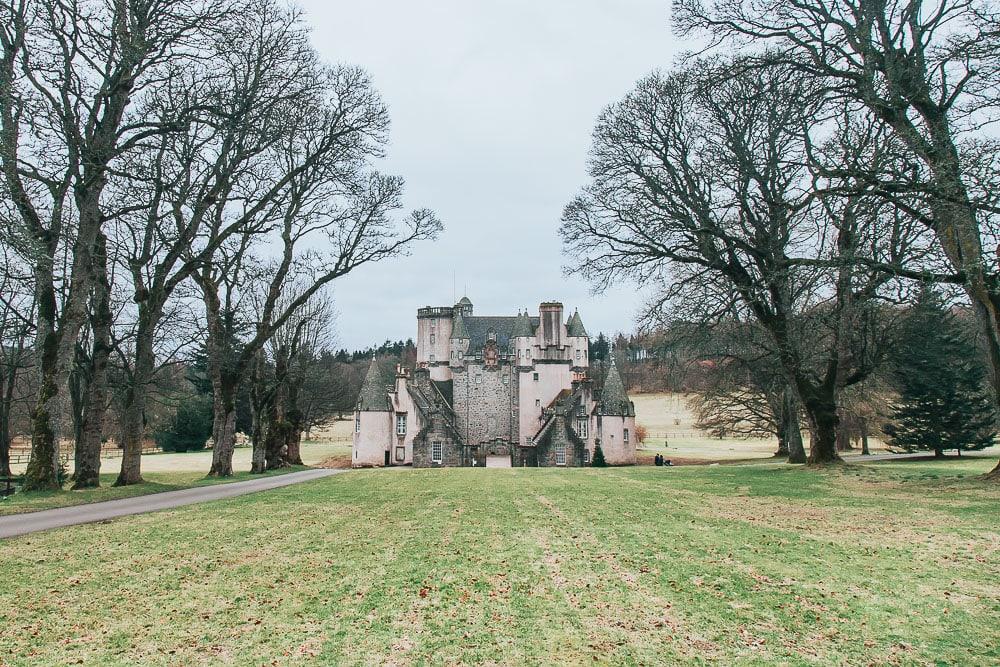 Fyvie Castle
Fyvie Castle also is a bit pink, and I loved that it was flying a Scottish flag when I visited! I assume that was for the rugby win? Do castles care about rugby?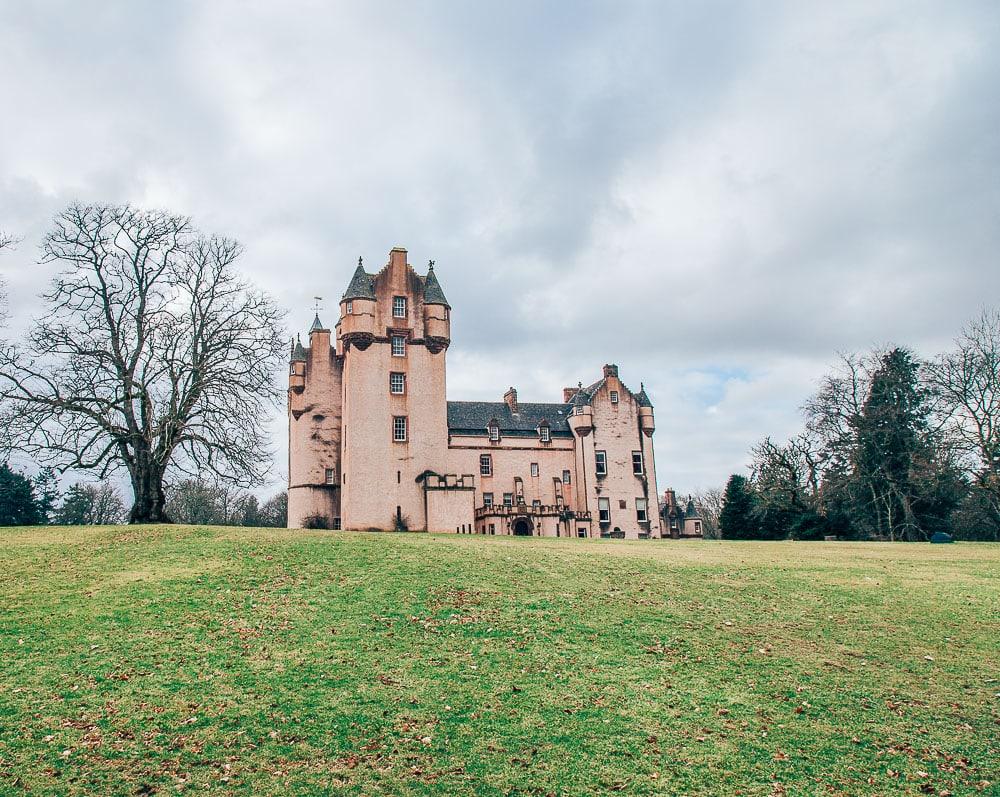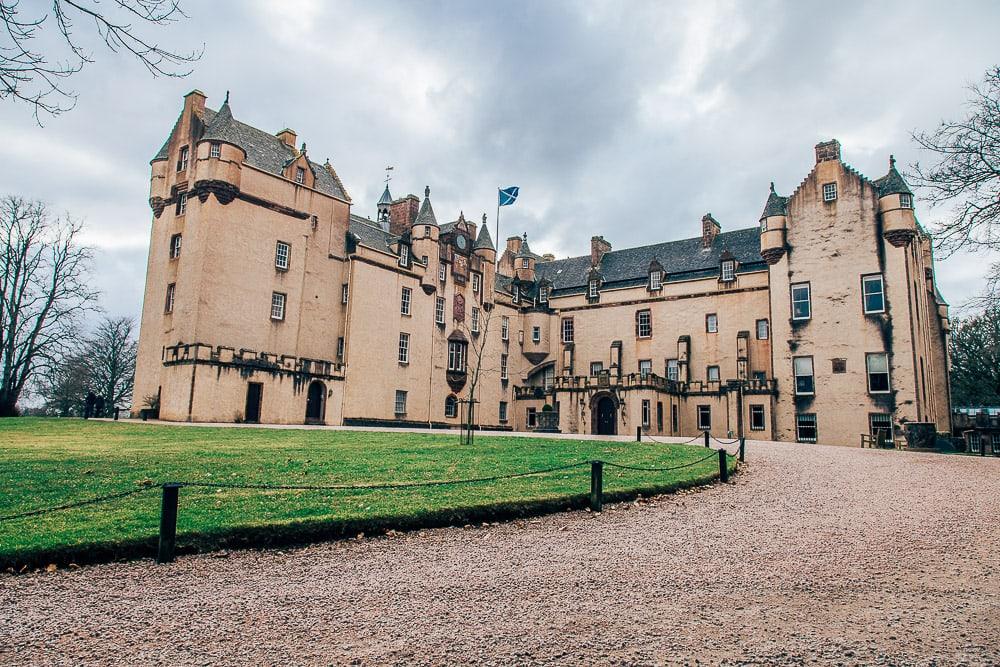 I did have one fail where I tried to visit Balmoral Castle, but the gate was locked for the season so I could only see the trees blocking the castle. So maybe do some research first if you'll be visiting in the off season!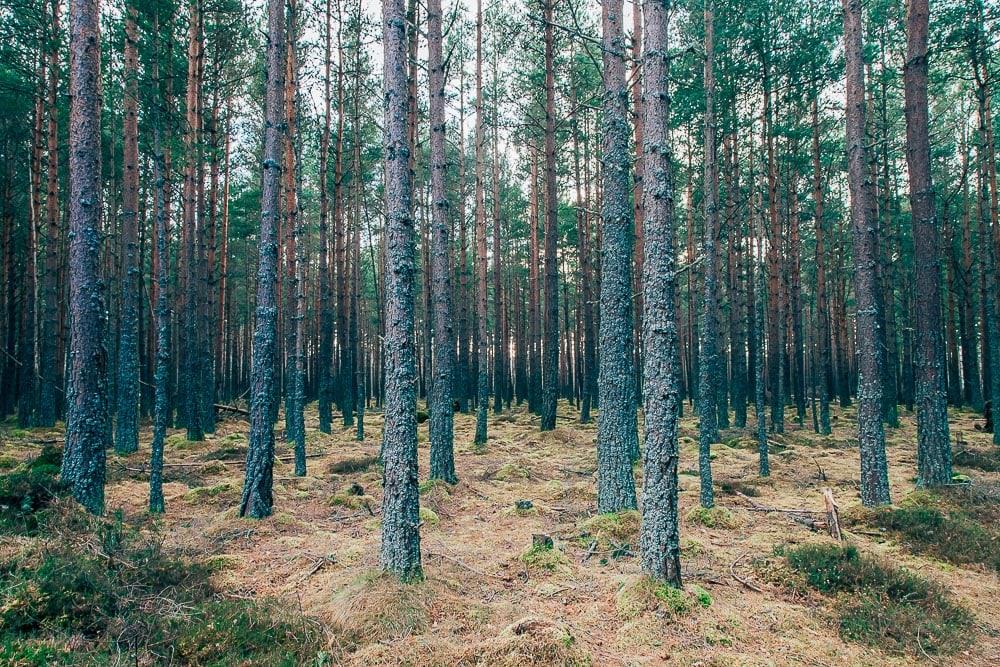 Aberdeen actually does look like a magical kingdom
Have you seen Aberdeen, aka The Silver City, aka The Granite City, before?
Well, this is what it looks like: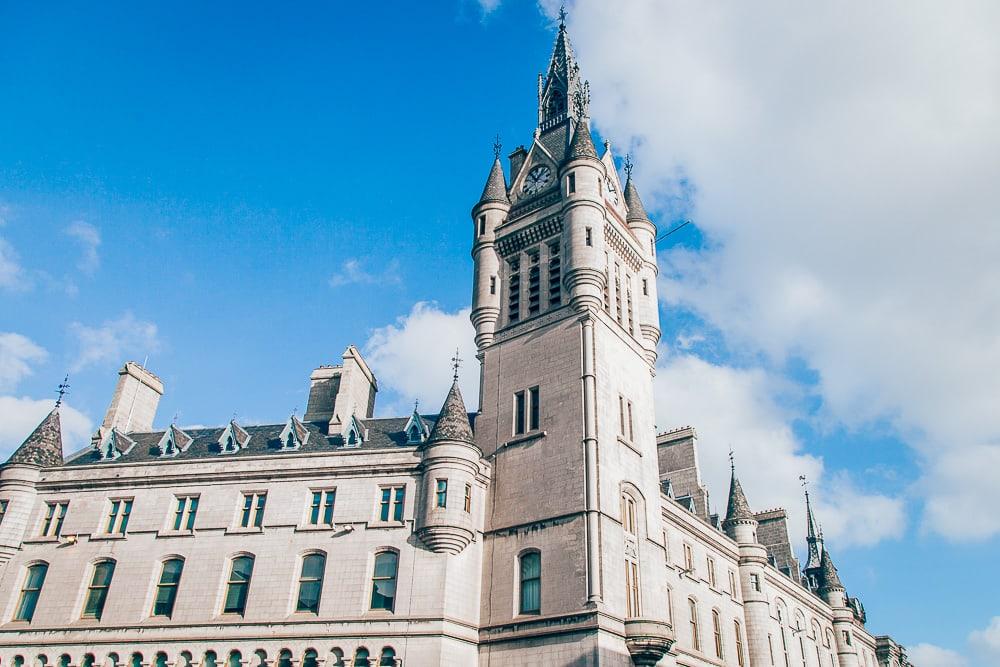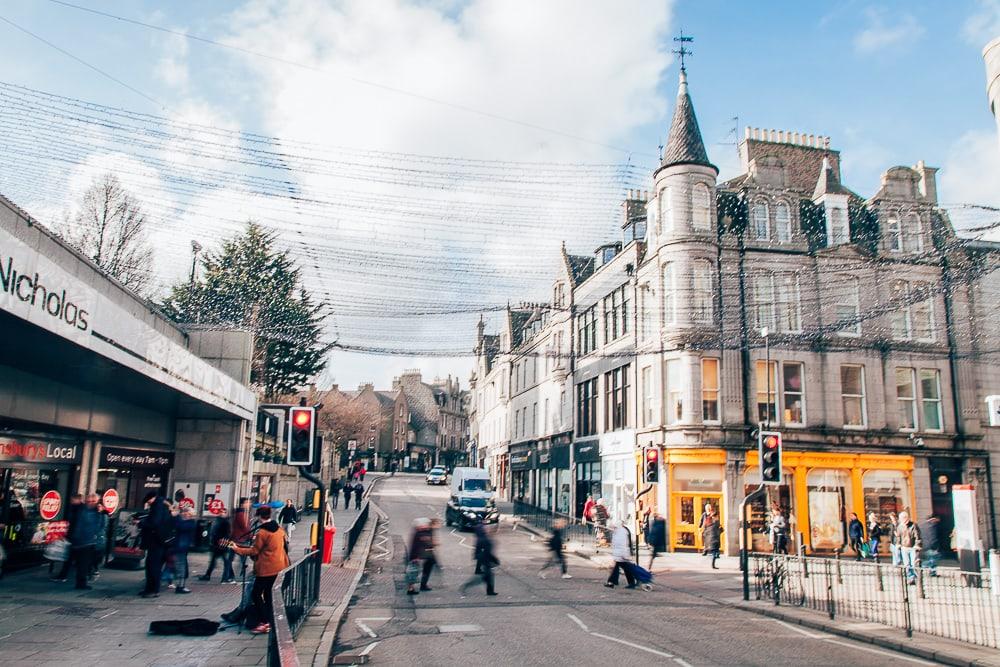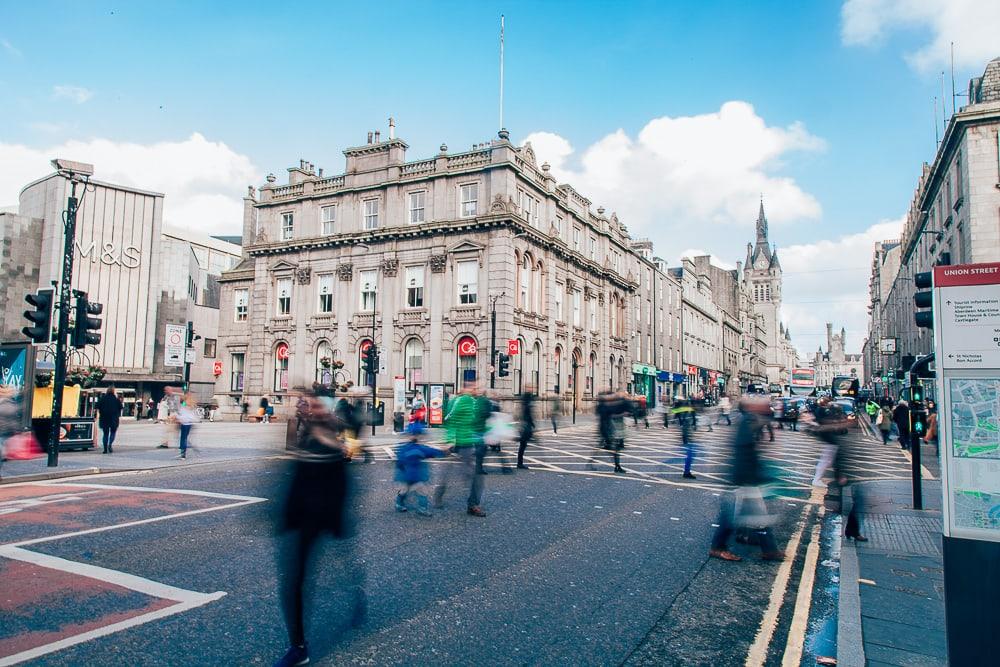 Some locals did tell me that I caught it at a good time, as the granite buildings have a lovely way of sparkling in the sunshine.
And since granite is such a durable stone, Aberdeen's buildings all look brand new, even though the city was built hundreds of years ago.
Aberdeen = London shopping without the crowds
Because I'd like my fairy tale to include a day of shopping too, duh.
Okay, this one is more specific to my Norwegian readers.
Norwegians love to go shopping in London, not only because there are simply way more clothing stores in the UK than here, but also because makeup and toiletries are so much cheaper. In fact I'd say just about all the makeup and toiletries in my bathroom right now came from recent trips to London.
But guys, Aberdeen has all those shops as well! Considering how close Aberdeen is to Norway and how much cheaper accommodation and food there is, it actually makes way more sense to go on shopping trips here instead of London.
I'd like to pretend I'm the first Norwegian to discover this, but when I told the cashier in Boots that I had come from Norway she laughed and said of course I had, Norwegians love Aberdeen!
I started at the Union Square Shopping Centre, which is where I also parked my car so that I wouldn't have to drive right through the city center, and then I made my way on foot up Market Street to the city center. Aberdeen is quite compact, so I explored the city on foot.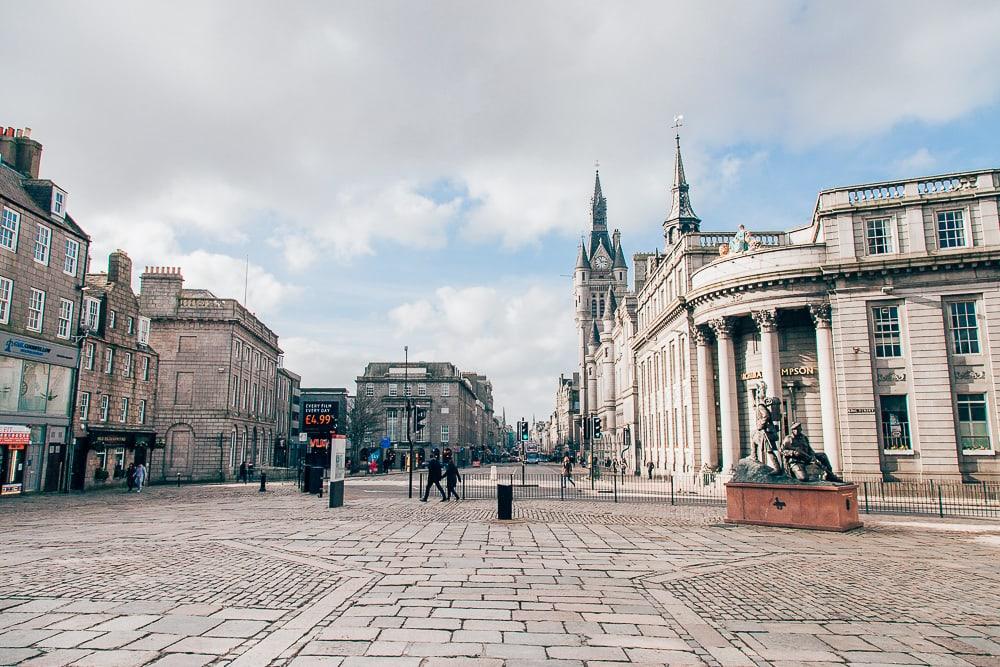 You can stay in a palace
Okay, my hotel wasn't technically a palace, but that's what the Macdonald Norwood Hall Hotel felt like! Built in 1881 on the site of the 15th Century Pitfodels Castle, the Norwood Hall Hotel might just be the grandest looking hotel I've stayed at.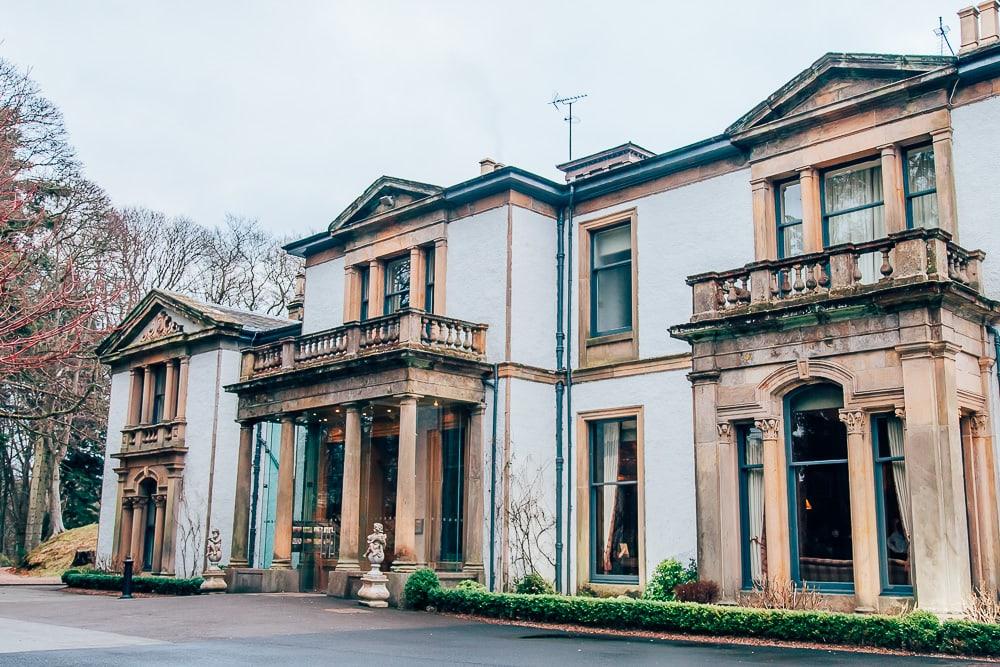 I loved the traditional interior, with beautiful tapestries and rugs, and there's even a gorgeous sweeping staircase for you to live out your Beauty and the Beast fantasy.
And since this is Scotland, rooms here start at the same price I paid for my very bland hotel in Oslo the night before my trip. Though I'd actually recommend paying a little bit extra to stay in one of their executive rooms, because they are an experience in themselves.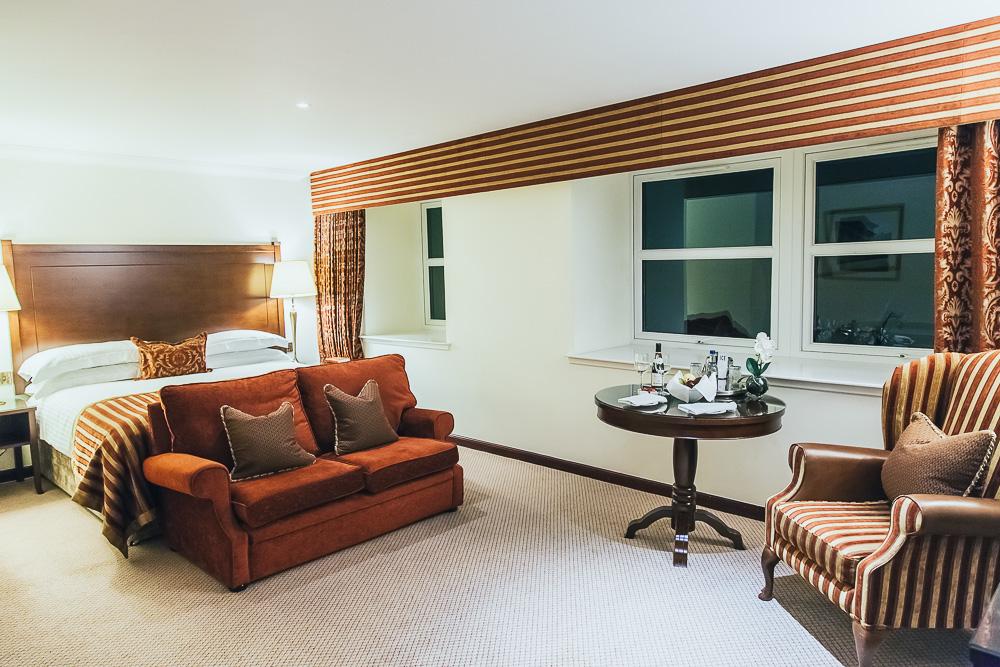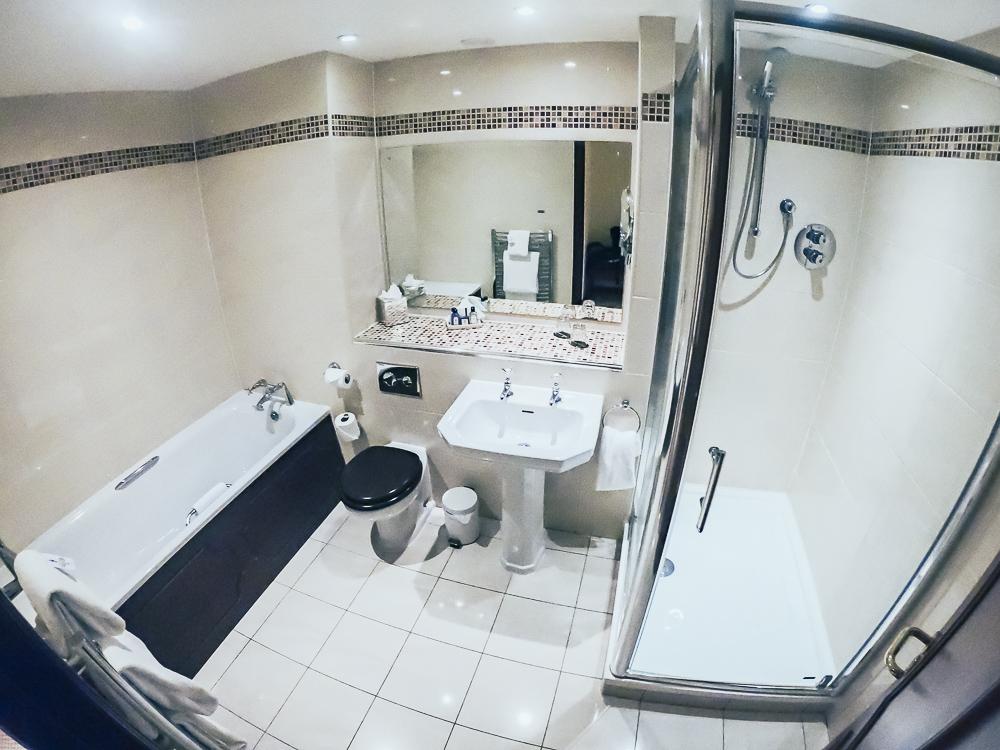 The hotel is just a 10-minute drive from the city center, but also in easy access to the countryside so I didn't have to worry about city traffic when heading out in the mornings. And I actually ended up eating dinner here twice because the food was so good – and because road trips are a little exhausting!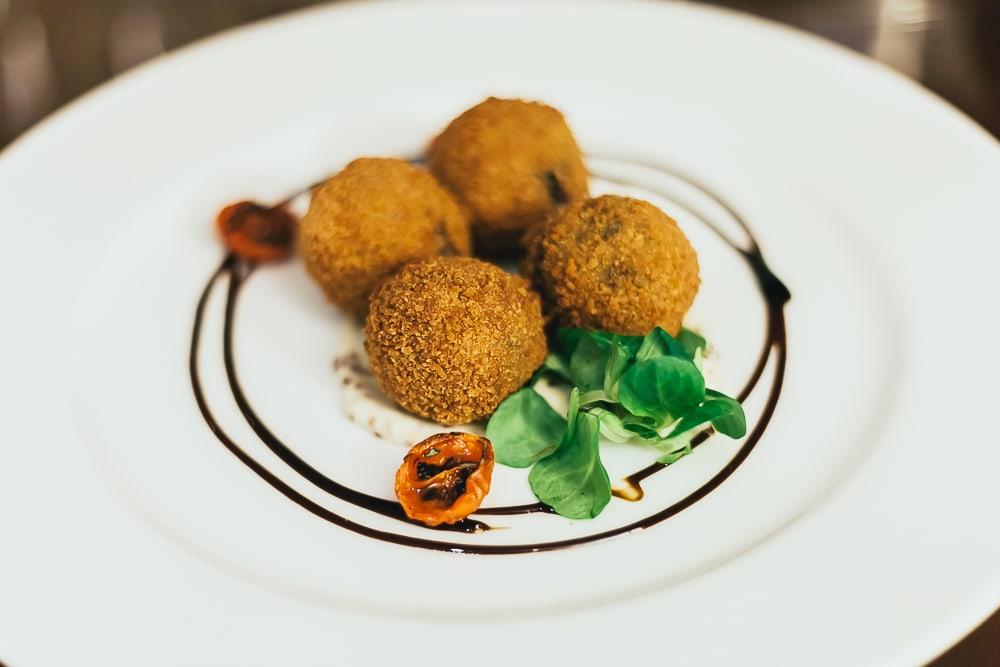 On my first night I had dinner in their Tapestry Restaurant, and dining right next to the fire place made for such a cosy welcome to Aberdeenshire. And then on my last night I ordered up room service from the bar, where my entire meal cost less than a burger from my local gas station in Norway.
Seriously, it's places like this that make me question my decision to live in Norway…
Check here for rates and availability at Norwood Hall
You'll meet your fairy godmother – again and again
I've already talked a lot on this blog about how much I love Scottish people (and maybe even secretly wish I were Scottish), yet I was once again blown away by how lovely and helpful everyone here was.
Like, if you wish you had a fairy godmother to lift your spirits, make you laugh, and help you when you can't find Slains Castle anywhere, then you need to go to Aberdeenshire.
Aberdeenshire's coastline is straight from a picture book
After I had had my fill of the Castle Trail, I headed for Aberdeenshire's Coastal Trail.
Aberdeenshire is full of lovely seaside towns – even Aberdeen has its own (super long!) beach.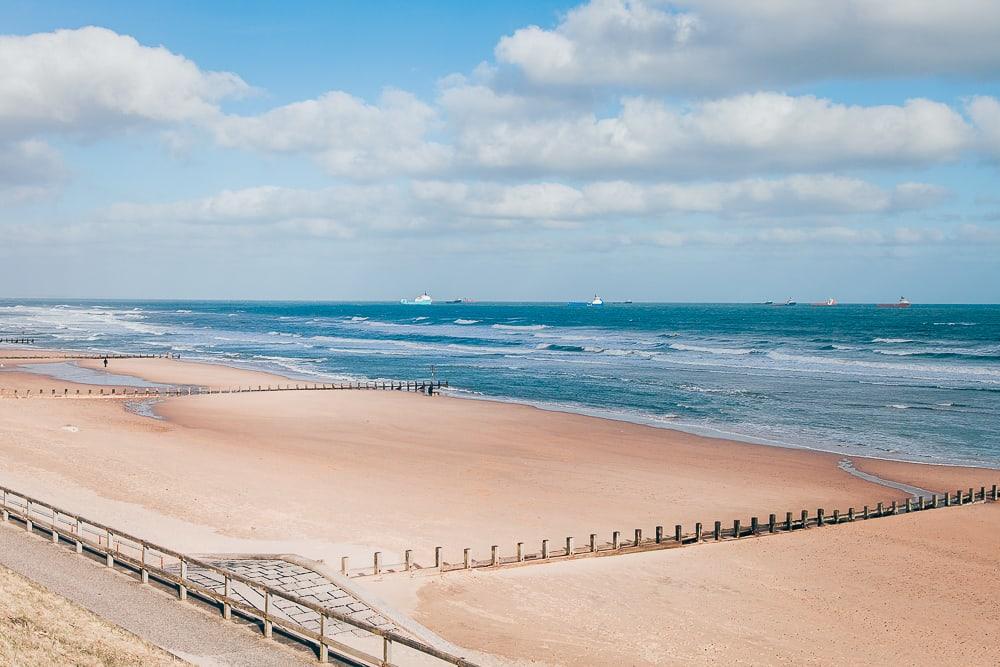 My favorites were Stonehaven, which is right by Dunnottar Castle, and Banff.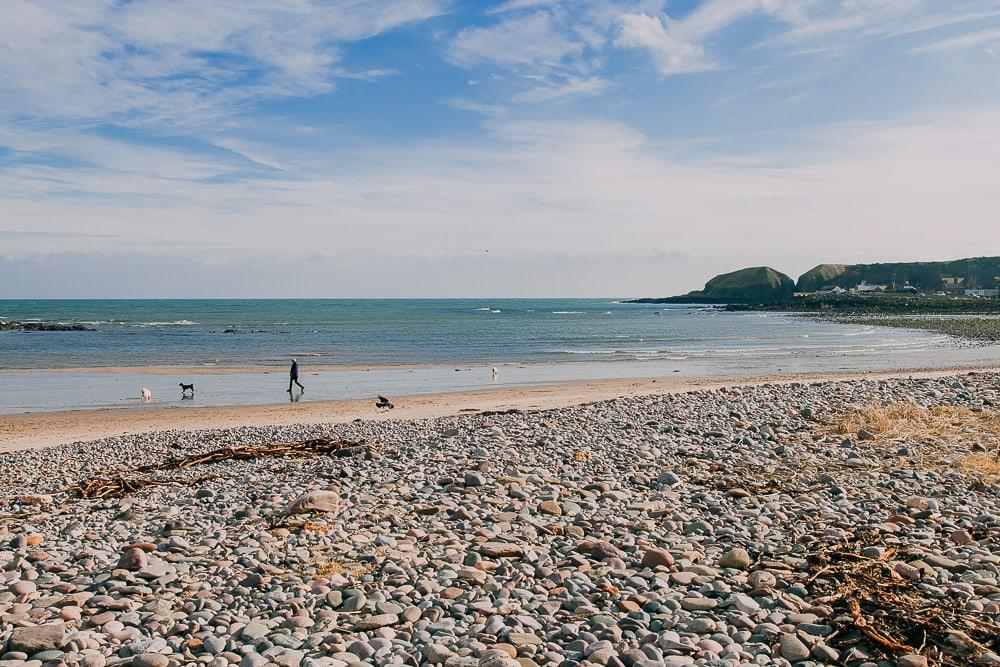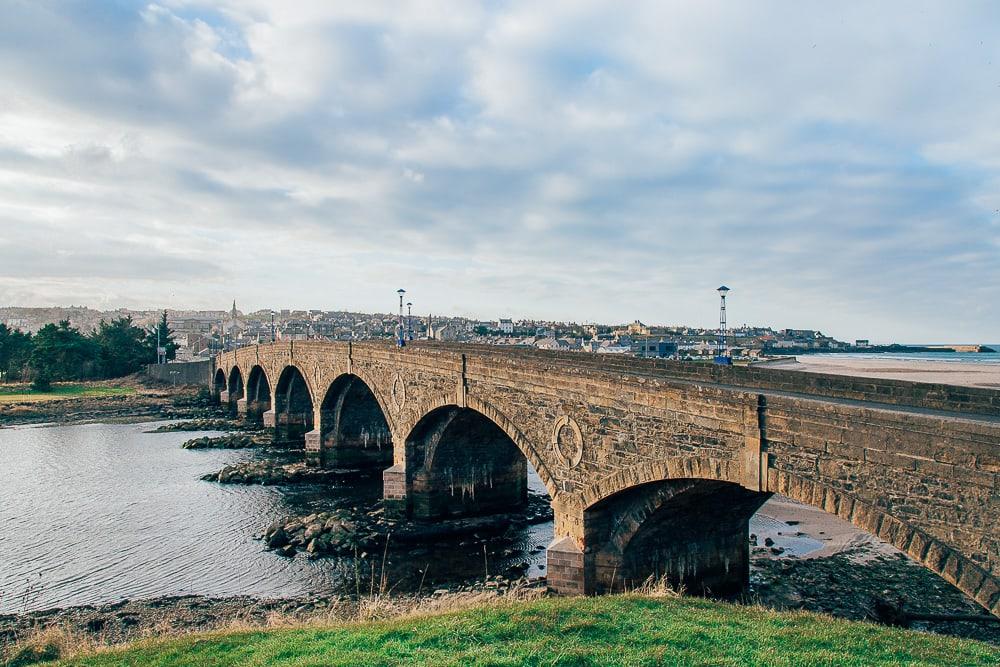 And then I also loved stopping at Balmedie Beach and Cruden Bay for some beautiful coastal views.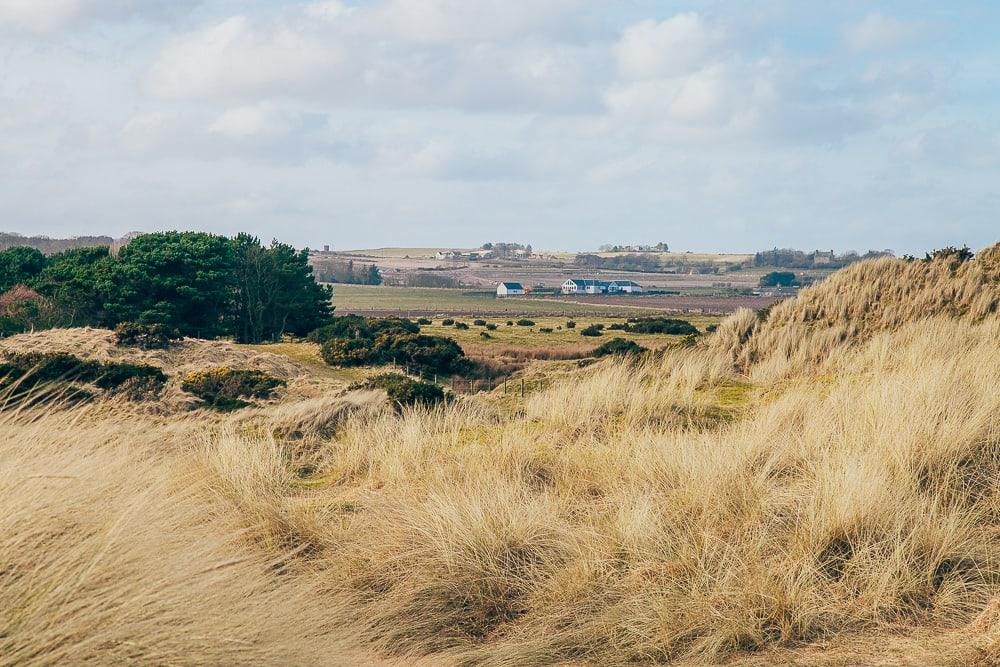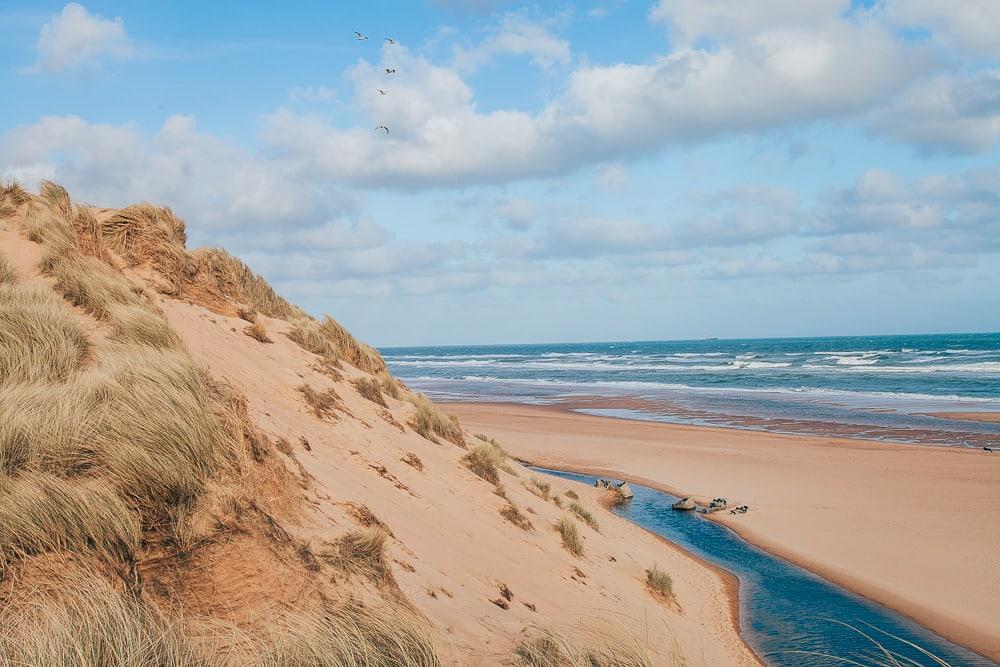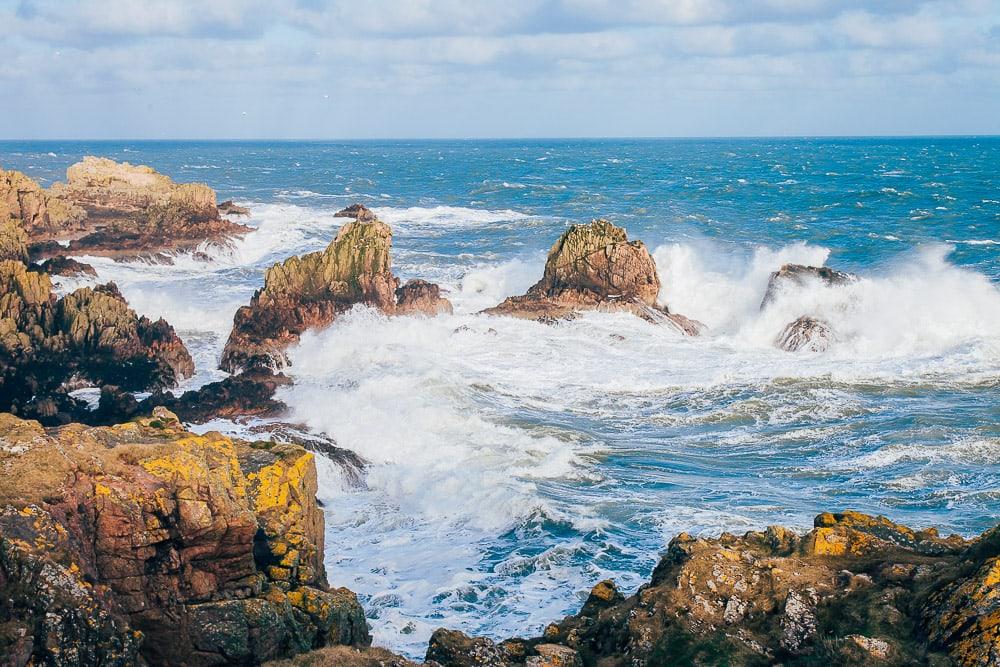 You'll live happily ever after
Hm, I'm not sure a trip to Aberdeenshire guarantees you life happiness, but who knows? It certainly left a smile on my face.