Catriona and I packed a lot into our 11 days in Scotland. But one of the great things about the Hebrides is that most of the islands are so small, even after only a couple of days on one I could leave feeling like I had really seen it.
I mean, there's only so far you can drive into a new island's unknown until you find yourself circling back towards a place you've already explored, at which point you'll be all "oh hey, I already know this place! I guess I'm basically a local now."
Or something like that.
And with such compact areas for us to explore, we happily didn't need to pick and choose places to see, but instead could just set out with little or no plan for the day. My favorite way of traveling!
What we did need, however, was a perfectly crafted itinerary for getting to all the islands we wanted to see within our short time frame. And luckily for me, by the time I accepted Catriona's invite for this trip she had basically done all of the planning already.
So for those of you who were wondering how we managed to see so much during our island hopping trip around the Hebrides, this was our 11-day itinerary (because if your boss is willing to give you 10 days off of work, she'll probably be okay with 11 days too, right?):
Scotland Island Hopping Itinerary
Day 1: Glasgow to Islay
09:15 – 12:33 bus from Glasgow Buchanan Bus Station to Kennacraig Ferry Terminal  £17.60
13:00 – 14:55 ferry from Kennacraig Ferry Terminal to Port Eskaig, Islay  £6.50
We rented a car for 48 hours (£84) which we picked up at the ferry terminal, and left at the airport when we departed Islay.
Day 2: Islay
You can read about what we did on Islay here.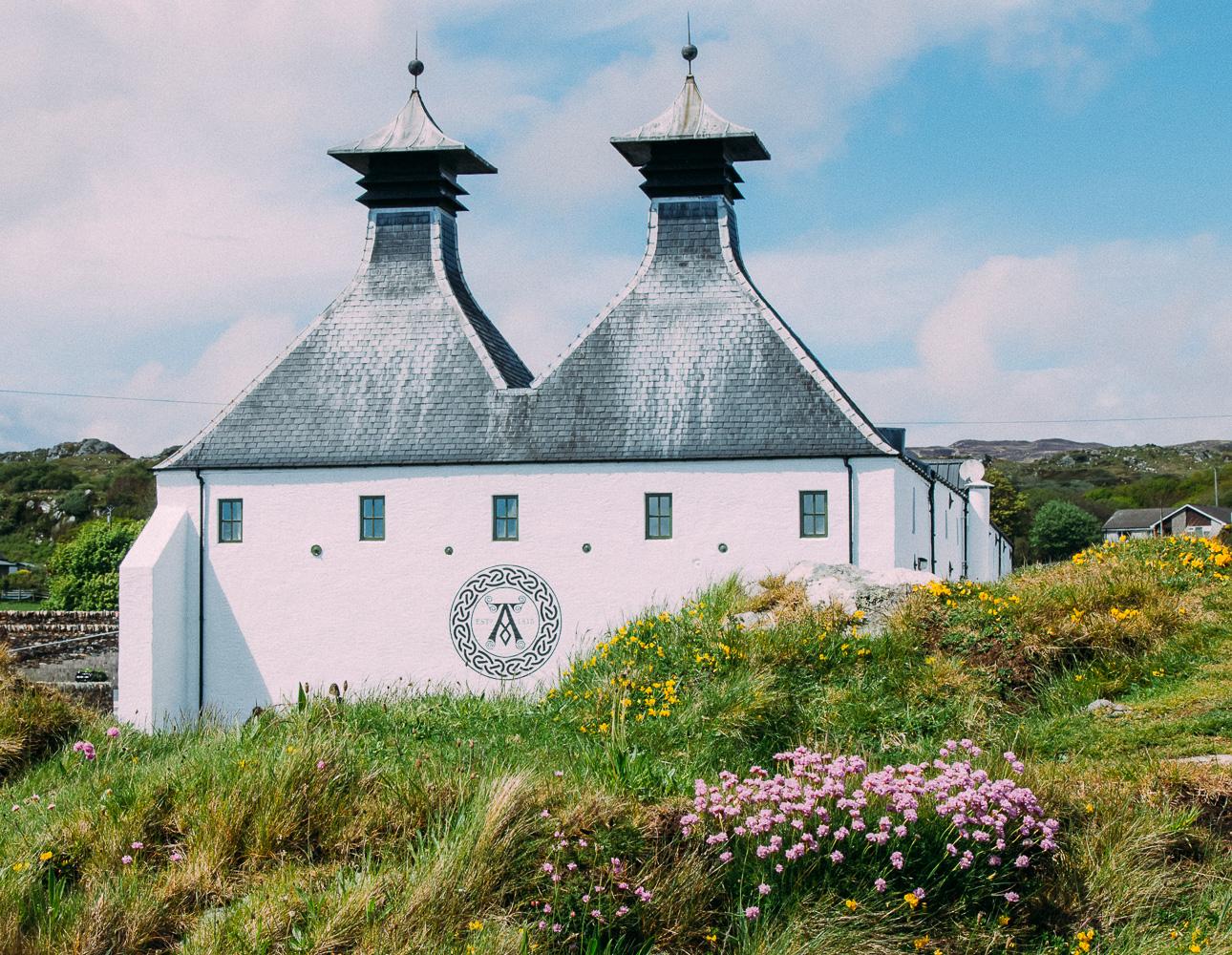 Day 3: Islay to Glasgow
16:50 – 17:25 Loganair flight to Glasgow £79
While Islay and Tiree are neighbors, there's no ferry between them, so we had to go back to Glasgow to get to Tiree (locals told us that we could have also asked around for a fishing boat headed to Tiree).
The flight was late enough in the day that we could still squeeze a couple of visits to whisky distilleries in before leaving Islay, and then we spent the night at the Normandy Hotel at the Glasgow airport before catching another early morning flight. Check current prices for the Normandy Hotel
Day 4: Glasgow to Tiree
08:50 – 09:50 Loganair flight to Tiree  £66
This was one of my favorite flights ever (and I've taken a lot of flights!). The plane was teeny tiny and the views were amazing.
We stayed at the Millhouse Hostel on Tiree and rented bicycles + hitchhiked to get around. Check current prices for the Millhouse Hostel
Day 5: Tiree
You can read about what we did on Tiree here.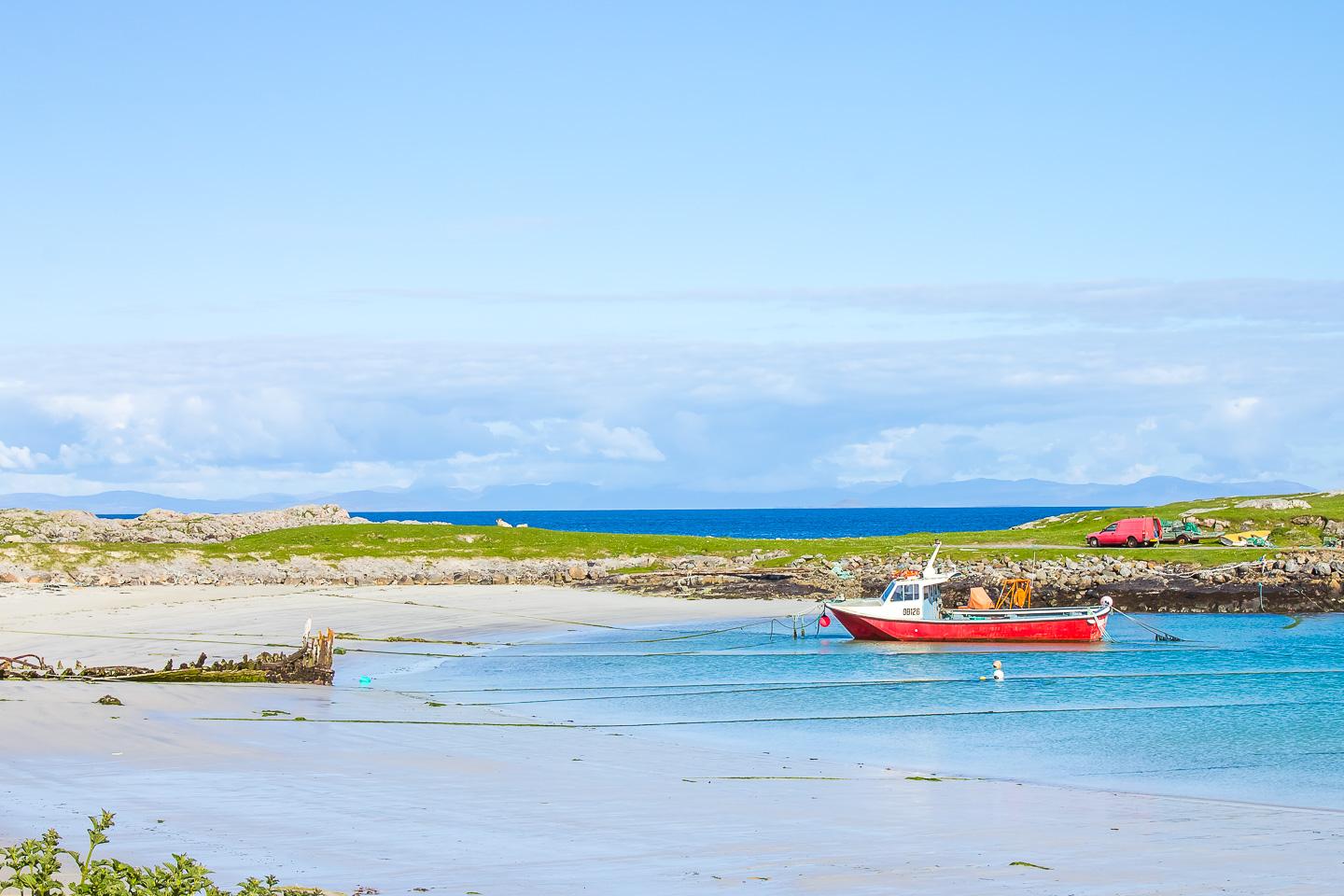 Day 6: Tiree to Oban
17:40 – 21:30 ferry to Oban  £10.30
In Oban we stayed at Dunheanish Guest House which has an amazing view over the city and harbor and is also so beautiful inside. Highly recommended if you're looking for a nice guest house in Oban! Check current prices for the Dunheanish Guest House
Day 7: Oban to Mallaig
12:11 – 17:43 train from Oban to Mallaig (via Crianlarich)  £32.10
This is one of the world's most famous (and beautiful) train rides. You can read more about it (including a video!) here.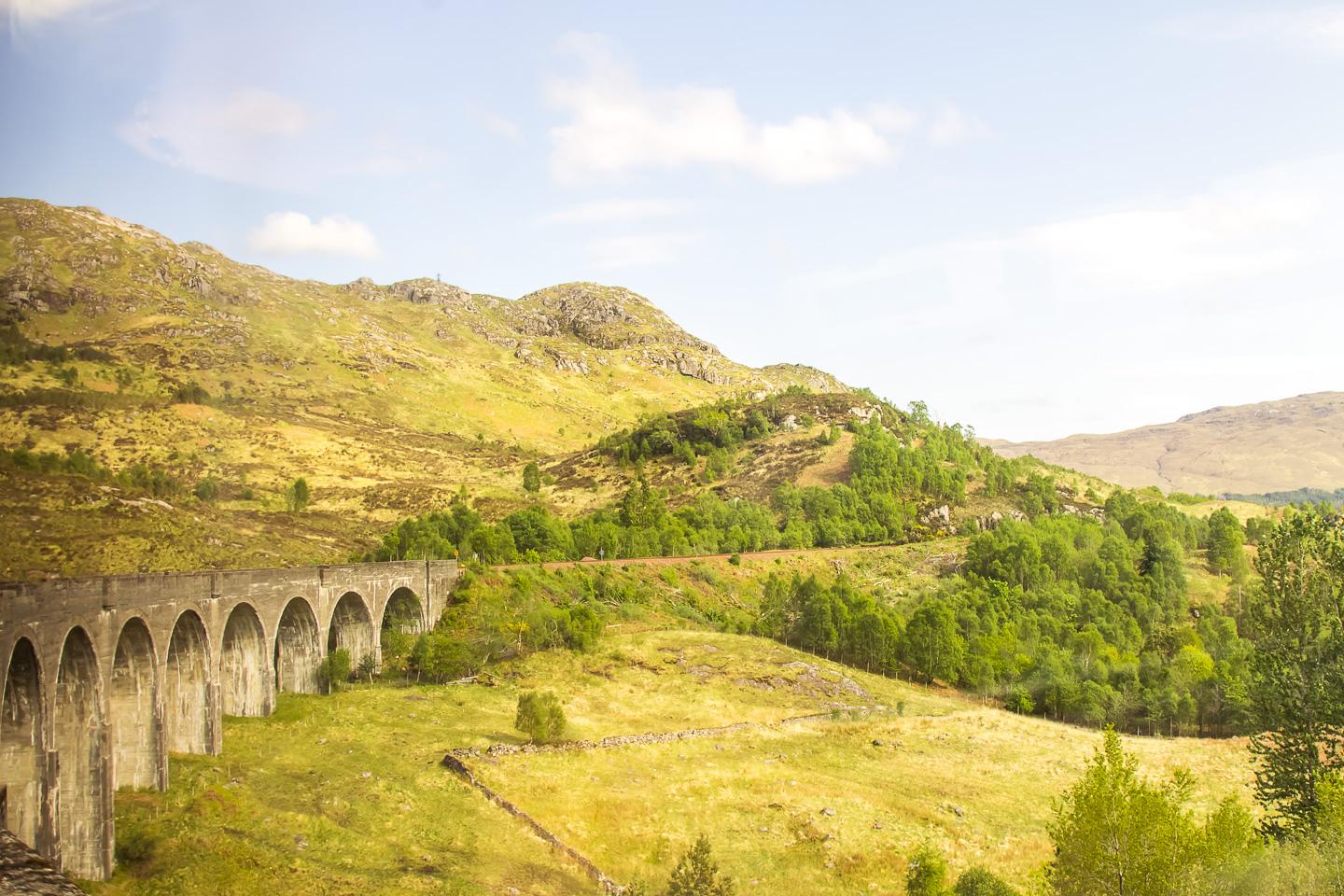 Day 8: Mallaig to Skye
9:30 – 10:10 ferry from Mallaig to Armadale (Skye)  £5
We stayed at the award-winning Skywalker Hostel, which was in a perfect location and a really fun place to meet other travelers, while still offering private rooms. Check current prices for Skywalker Hostel
You can read about what we did on Skye here.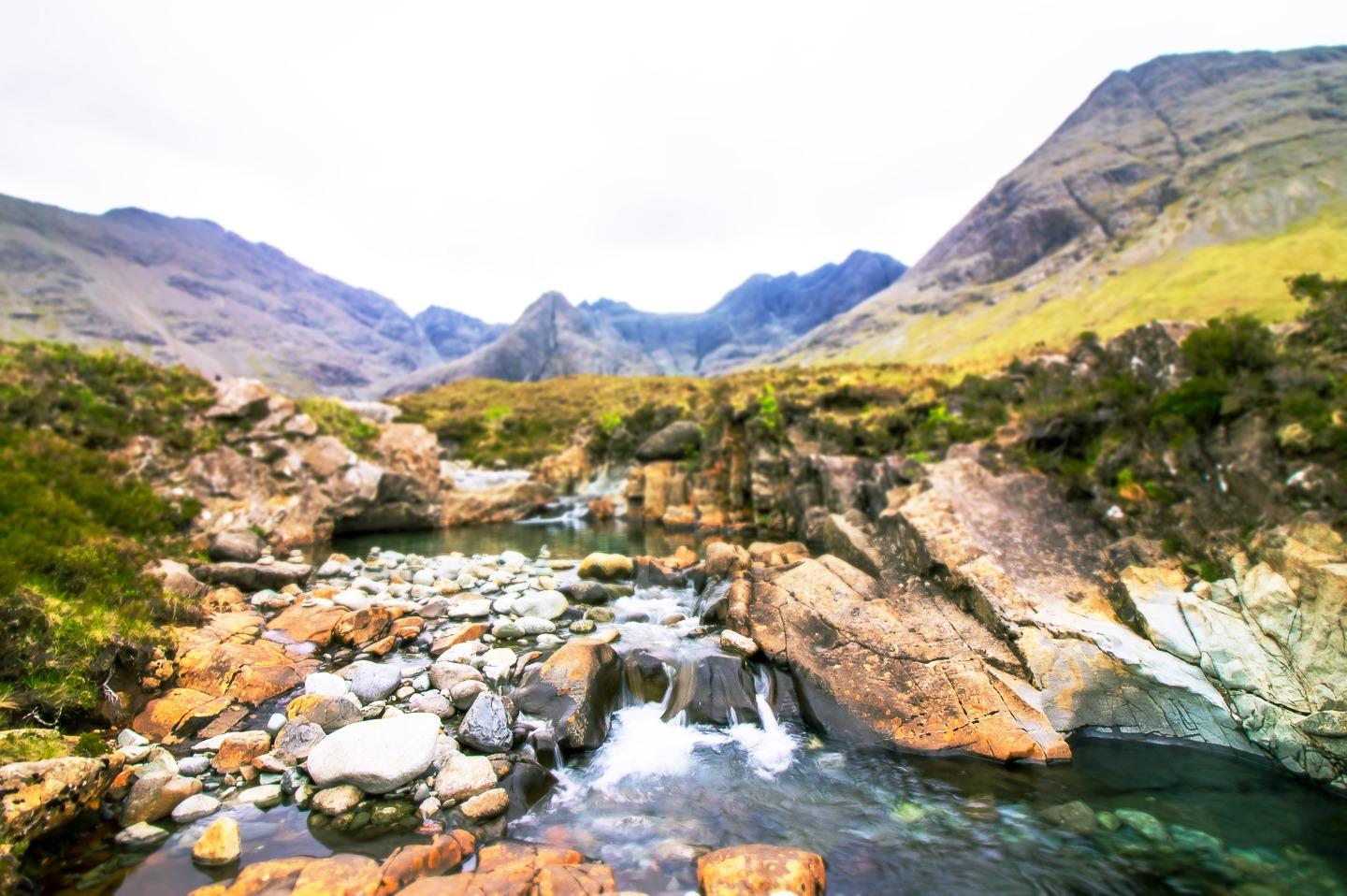 Day 9: Skye to Harris
9:40 – 11:20 ferry from Uig (Skye) to Tarbert (Harris) £6.10
You can read about what we did on Harris here.
We stayed with a friend, but I've heard excellent things about the Hotel Hebrides, if you're looking for a nice hotel on the Isle of Harris. Check current rates and availability here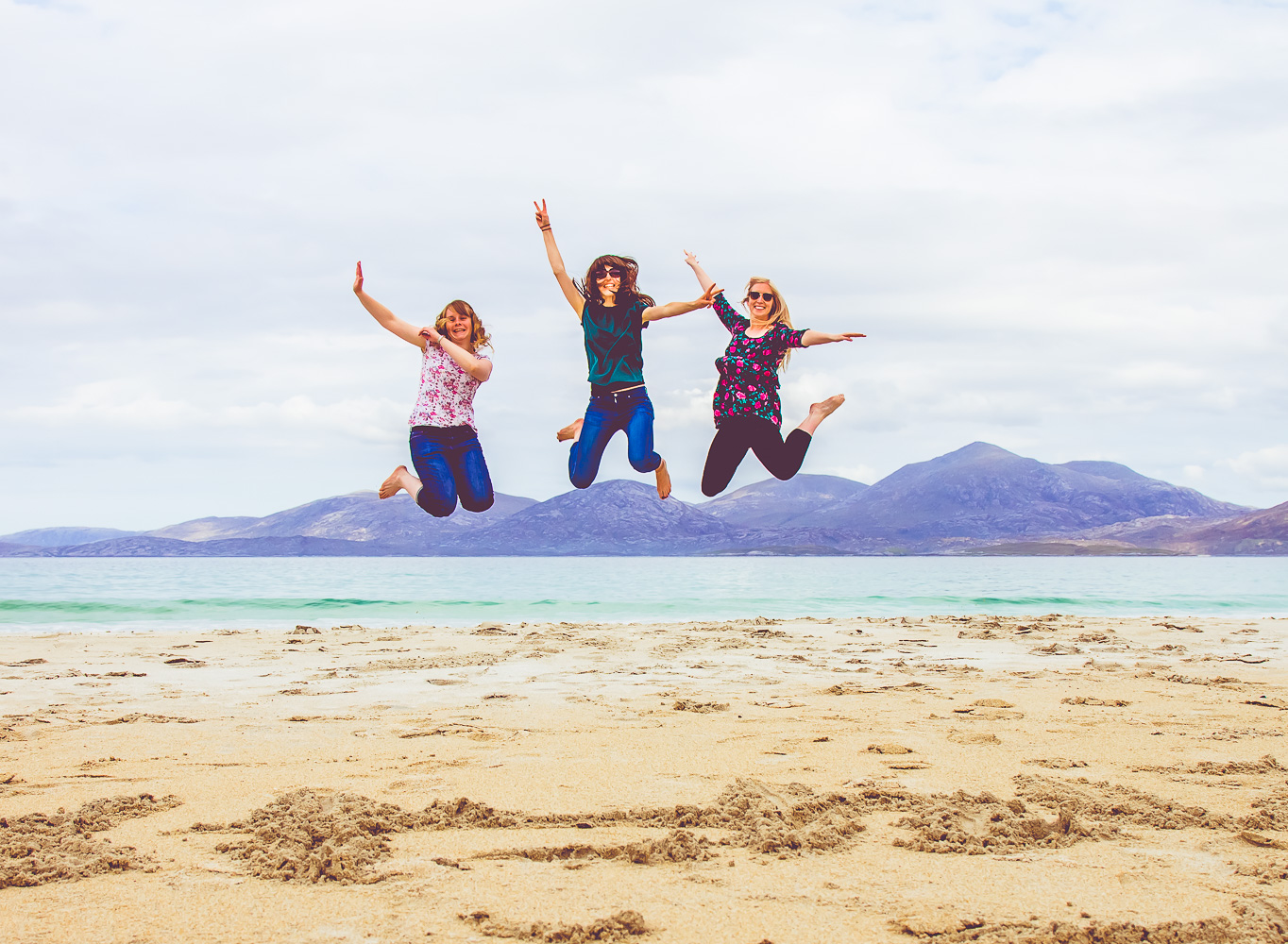 Day 10: Lewis
You can read about what we did on Lewis here.
Again, I stayed with a friend here, but she recommended The Dragonfly as a wonderful (and affordable) hotel option in Stornoway. Check current rates and availability here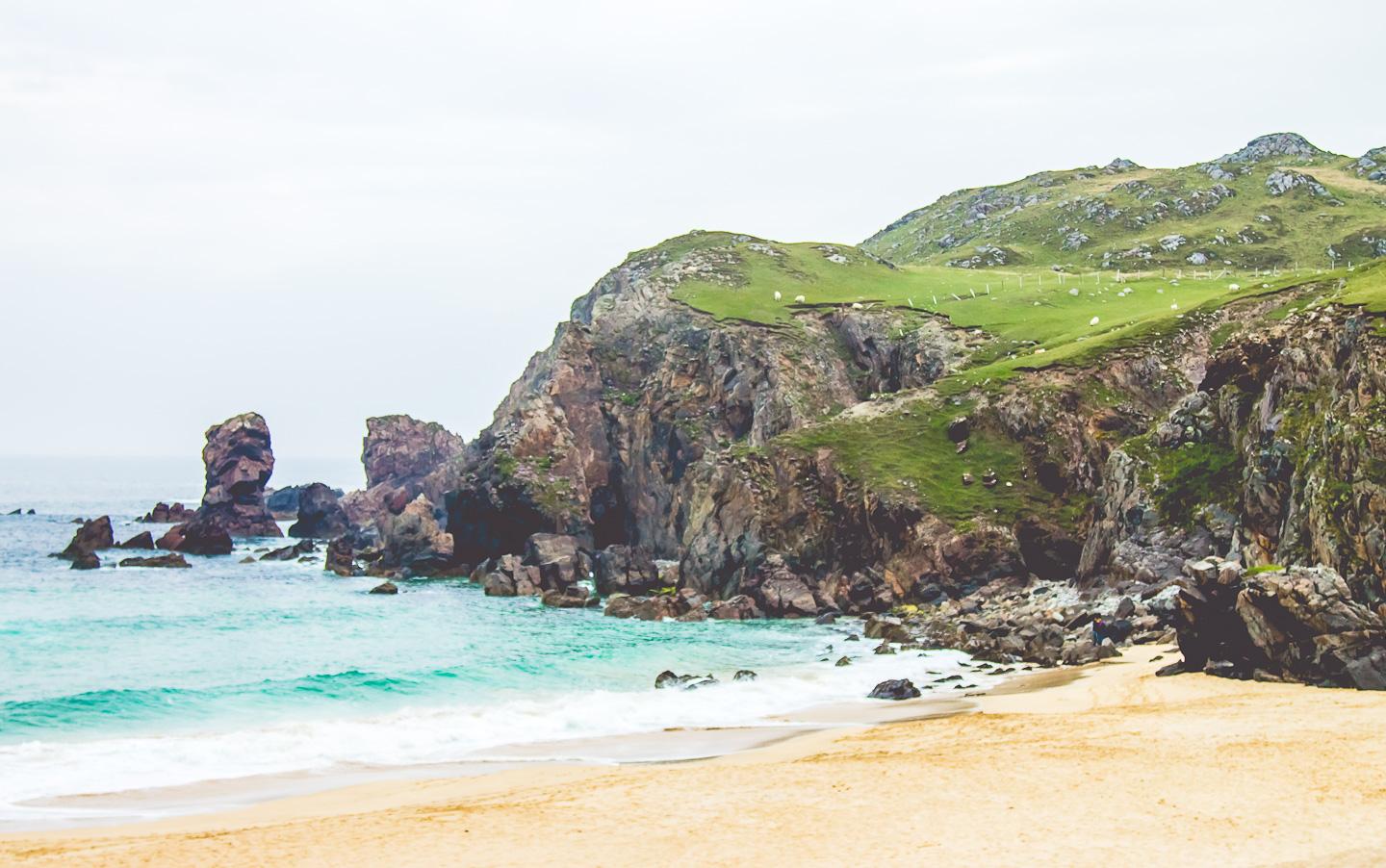 Day 11: Lewis –> Home
There's an airport on Stornoway as well as a ferry from Stornoway to Ullapool on mainland Scotland that takes two and a half hours.
If you have more time…
There were a lot of islands I missed and would have loved to have visited if I had had more time, but there are a few places in particular I would have loved to have included.
Jura
Jura is just a few miles northeast of Islay and about the same size, but it only has a population of 200 people – and about 3,500 deer! It's also where George Orwell completed 1984.
Barra
Barra is famous for its beautiful beaches, and its airport, which also happens to be a beach! Flights land on the beach, but only at low tide – during high tide the runway disappears beneath the water.
Fort William
The train ride between Oban and Mallaig was through some of the most beautiful scenery I saw while traveling in Scotland, and I would especially love to have had time to better explore the area around Fort William.
I recently discovered Clickstay, a website for finding holiday villa and apartment rentals, and they have the dreamiest little farmhouse outside of Fort William. I would love to gather a bunch of friends there for a week and just relax in the Highlands.
Skye
Okay, I know Skye is already on this itinerary, but for such a large island with so many sites, one night isn't really enough time there. If I had more time I would definitely extend the stay on Skye to at least two or three nights.
What to pack for island hopping through Scotland
Scottish weather is unpredictable! I packed a lot of cold weather clothing for this trip, because Scotland, but then it ended up being sunny and incredibly hot for most of the trip. So you'll want to bring a good variety of clothing, so that you're prepared for whatever Scottish weather might throw at you.
Probably most important, though, is rain gear – you don't want the weather to stop you from exploring the islands. I swear by these rain pants. Here are a few of my other top packing essentials for island hopping in Scotland:
PIN IT!