Norwegians had winter break at the end of February, which now seems like very poor timing indeed to have been traveling around Europe. It's all very stressful and scary, but what's done is done, so what can we do now to prevent further spread of infection?
Social distancing!
When I heard that the best way to help stop this virus is social distancing, I realized that my five years living in Norway have all been preparing me for this very situation. You see, Norwegians are already old pros at this.
So if you're struggling to keep your social distance, just think: what would a Norwegian do?
Norwegians don't hug strangers
While in Scotland the other week my friend Catriona introduced me to a couple of her friends and I politely held out my hand. They were like lol, what are you doing, and each gave me a warm bear hug.
Uh, what was I doing? I've always been a hug when you meet, hug when you're hanging out, hug when you say goodbye sort of person, but I guess Norway has changed me. It takes a long time to get on hugging terms with someone here!
I once went on three dates with a guy with zero physical contact. Wait no, we did shake hands the first time we met, which felt weird but my friends assured me that's normal here. Then we waved goodbye, smiled hello, waved goodbye, smiled hello, and waved goodbye.
In retrospect I'm pretty sure he thought he had volunteered as a Norwegian tutor for the foreigner in town struggling to learn the language, so maybe this isn't actually standard dating behavior in Norway. I should probably send him a thank you card for offering up his free time.
Norwegians are too good at isolating
Upon hearing the news that anyone who had recently traveled had to self quarantine, Norwegians did what they do best: they isolated themselves in cabins far up in the mountains.
The only problem was that those cabins were also far away from Norway's hospitals, which would mean bad news if people started getting sick. So the prime minister had to tell Norwegians to come back to their homes in the cities and towns, whoops.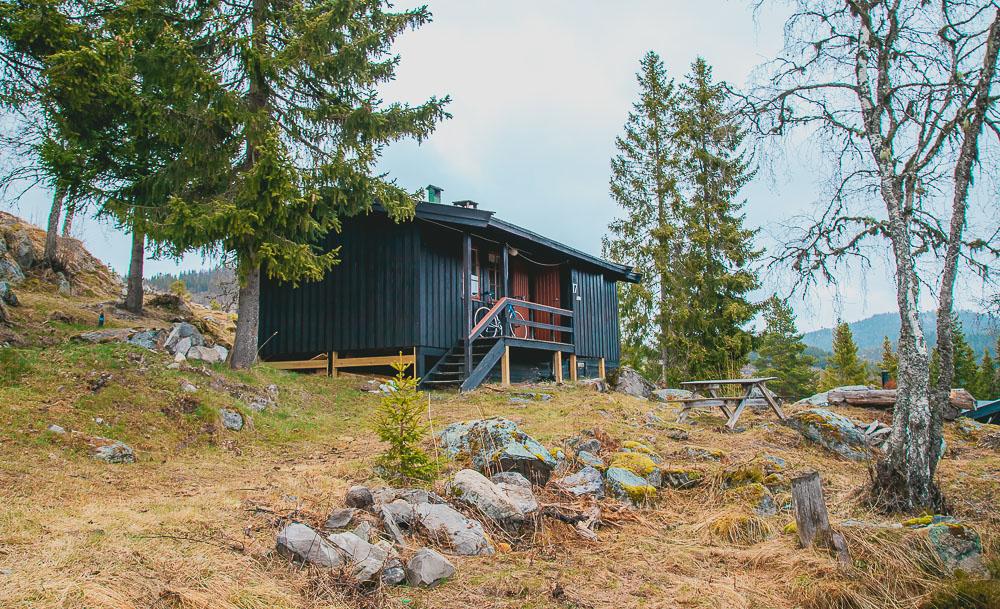 Stay two meters away, you say? We'll give you six
Foreigners love to make fun of Norwegian public transport etiquette. If someone is sitting on the bus or train, most people here would rather stand than sit next to them. And if you see someone you know on the bus? Ignore! It's the polite thing to do.
But you guys, this also means that no droplets are being exchanged here with unnecessary conversations. High five! Except don't actually touch me.
Everything in Norway is expensive, so I'm already a pro at rationing supplies
Toilet paper costs how much in Norway?! You better bet I'm getting the job done with two squares.
My American friends can't get hold of vitamin C, but I have my trusty fish oil
While Americans have raided all the vitamin C, I still have a full jug of cod liver oil in my fridge.
And according to my doctor every single time I've ever come to her sick, the cure is always cod liver oil, and maybe a paracetamol. So we're good then?
Who needs a face mask when you've got a buff?
It's still winter here in northern Norway, so it's not like anyone would go outside without their face wrapped in a buff anyway. And everyone knows droplets can't travel through buffs.*
*not official medical advice (in fact I made it up)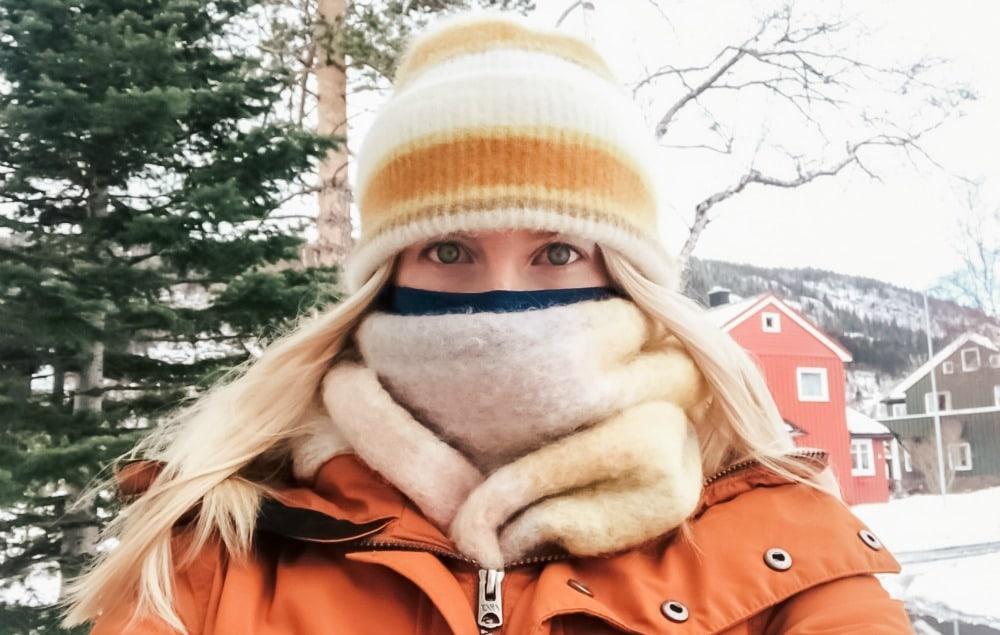 Norwegians are basically cats
You know how everyone is posting photos of their cats being antisocial, saying how they are already social distancing pros?
Well, Norwegians are secretly cats.
Norwegians don't share beverages
I remember being so surprised the first time I hosted a party in Norway because no one drank any of the drinks I had stocked. Instead each person brought their own beverages, and that's what they drank all evening. So if someone brought a bottle of wine to the party, that was their bottle of wine to drink by themselves.
I guess it's clever because you can plan out exactly how much you want to drink, but the American in me still finds it a bit weird that we're not just putting all the drinks together in the kitchen and taking freely.
But I guess all our parties over the winter break right before lockdown were at least more hygienic!
We'll live off of brown cheese
I mean what Norwegian doesn't have a brick of brown cheese sitting in their fridge that never seems to shrink in size? Has anyone in the history of Norway ever finished an entire block of the stuff?
Okay this could just be me – I hate eating brown cheese straight and only use it in sauces and stews. 
Norwegians know how to cosy up inside
You should see the photos my Norwegian friends are posting from their days in isolation. So much freaking hygge.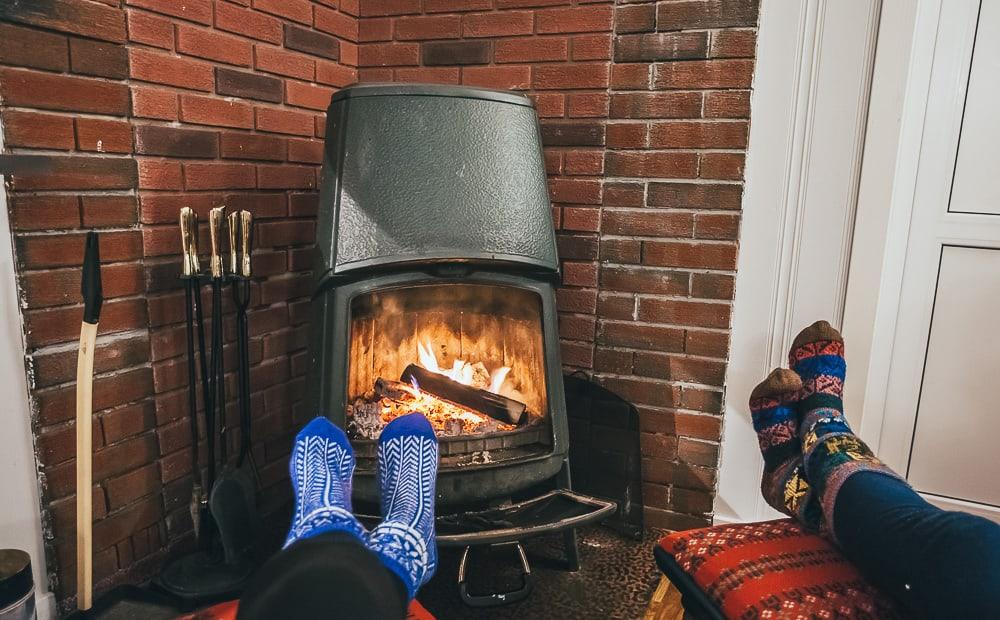 We have our mountains
I loved that the guidelines here specifically mention that, as long as we are not sick, we are still free to go for hikes in nature, just making sure to stay away from other people. And that's not too hard to do in Norway, where we have so much nature to explore.
I think I'd go crazy being cooped up inside all the time now, so I'm grateful for all the hikes here, and for the love of walking around outdoors in all weathers that living in Norway has given me.
Plus it's easy to keep social distance when there are so many hiking options that it's rare to see other people, especially here in Helgeland.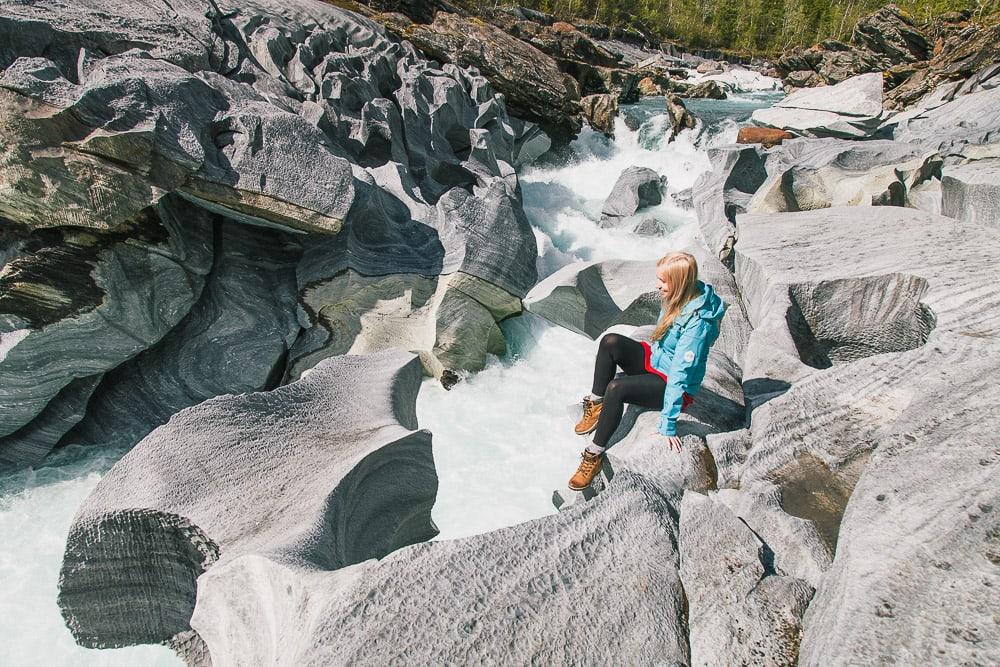 My southern Norwegian friends laughed in my face when I said I wanted to move up to Helgeland. Barely anybody even lives there, they said.
Well, WHO'S LAUGHING NOW??
Literally no one. Ugh I hope this is all over soon – stay safe, you guys!