There are two key events that help make a new place truly feel like home: 1. having someone visit you and getting to show off all your new local knowledge 2. leaving for a trip somewhere else and getting to return home. I'm taking care of the second one right now – I'm typing this from my parents' home in Worcester, Massachusetts (!!) – while I completed the first this past weekend when my friends Kathryn and Rene visited from Oxford!
It was so much fun getting to show off this city that I've come to love so much and fake my way through some easy Norwegian conversations to make them think that I'm like, totally local now. I mean, as long as I can order ice cream my language skills are fine, right?
I think so.
The weekend was also a double celebration, because Dan just got a job! Luckily Kathryn and Rene were passing through Duty Free so they could pick up some celebratory bubbles that wouldn't cost more than Dan's first paycheck. I mean, thanks for keeping my liver healthy, Norway!
Having guests also reminded me how lazy I've been about properly exploring Trondheim. It's crazy, but I think while traveling I'll see more of a city I'm passing through for a couple of days than I've seen in a month and a half living here. Whoops.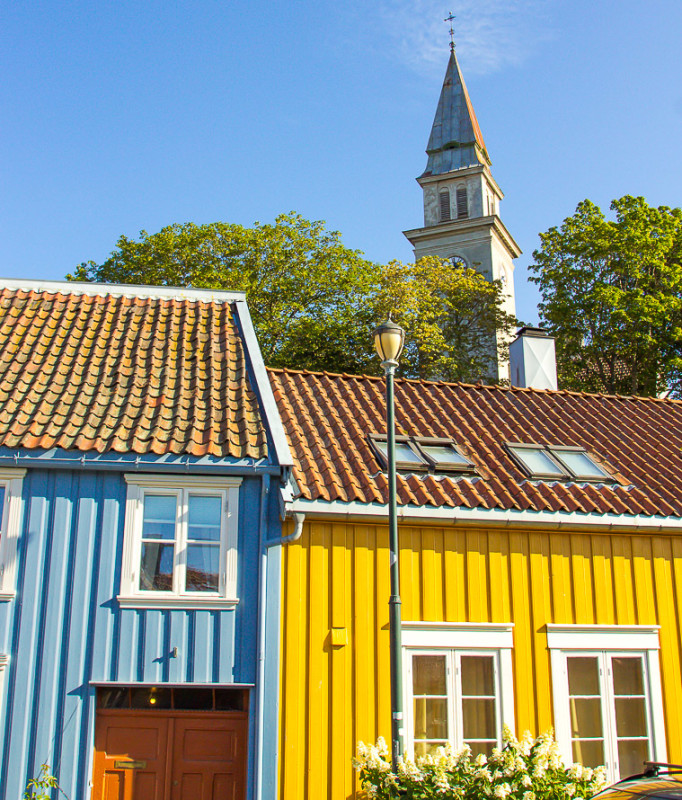 Like the Nidaros Cathedral – I pass by it all the time, but had never really stopped to look at how freaking beautiful it is. Norway doesn't have many old cathedrals (Nidaros was first built in 1070!), so it's a pretty big deal.
I also enjoyed being able to take them to the fjord and casually mention that, oh hey I was swimming in these icy waters just a couple weeks ago! (Peer pressure is real, you guys.)
This also marked the weekend that I (finally!) discovered the wonders of Airbnb. I've read countless blog posts about how amazing Airbnb is, but I also knew that those bloggers were earning referral commissions so I was a bit skeptical. Plus it just seems like a paid version of Couchsurfing?
Wrong, Silvia, Airbnb is so much more! Since Dan and my apartment is teeny (I'll post photos soon, I promise!) Kathryn and Rene booked a giant apartment just a few houses down the street from us. We ended up spending an embarrassing amount of time just hanging out in the apartment, but it was so nice! Plus, seeing as how expensive eating and drinking out is in Norway, it was really great to have the self-catering option.
Though we also did as Norwegians do on all sunny days and grilled in the park.
Moments after this photo was taken Rene and Dan had to rush to put out the bonfire we had inadvertently started. Apparently you're supposed to take one-time grills out of the cardboard box before using them. And maybe not set them on a dried out wooden chair?
Anyway… it was really fun getting to show Trondheim to my friends! It's funny how doing so really did make it feel more like home – one that I'm so proud to show off.
What do you do to make a new place feel like home?
P.S. You can get $20 credit if you sign up for Airbnb here ❤