I visited Aberdeenshire in partnership with VisitAberdeenshire
This past February I visited Aberdeenshire for the first time and I was so struck by how much there is do to there as well as how easily accessible Aberdeen is to Norway that I vowed to return again and again. And so when I realized I'd have some free time at the beginning of August I decided to squeeze in a three-day trip back to Aberdeenshire!
You guys know I love visiting the UK (as does pretty much every Norwegian ever), and the great thing about Aberdeen is that it is so close to Norway. So while when going to London I basically have to factor in a full day of travel to get there, I can catch a morning flight to Aberdeen and be in the city center by 10 am. And that's exactly what I did!
While last time I flew to Aberdeen from Oslo, this time I opted to leave from Bergen because the flight is a bit shorter and the bus ride from my home to Bergen is so pretty. It's about an hour of flight time, and since the Aberdeen airport is so tiny and so close to the city center, I had picked up my rental car and was on my way before I'd usually even have eaten breakfast at home.
So what did I do in Aberdeenshire? My previous trip to Aberdeenshire revolved around castles, so this time I figured I should see something new.
Thanks to their touring routes and trails, Aberdeenshire makes it easy for visitors to find the best sights even if they're not the most organized planners (oh hey!). Though I feel like this is also a clever ploy to get you to return again and again, because there are so many routes to explore. So while last time I mostly stuck to the castle trail, I drove past signs for the coastal trails and heritage routes, and what's this about a painted doors trail? Of course I needed to come back and explore more.
I decided to focus on Aberdeenshire's Coastal Trail and Cairngorms National Park this time, of course with a day hanging out in Aberdeen as well.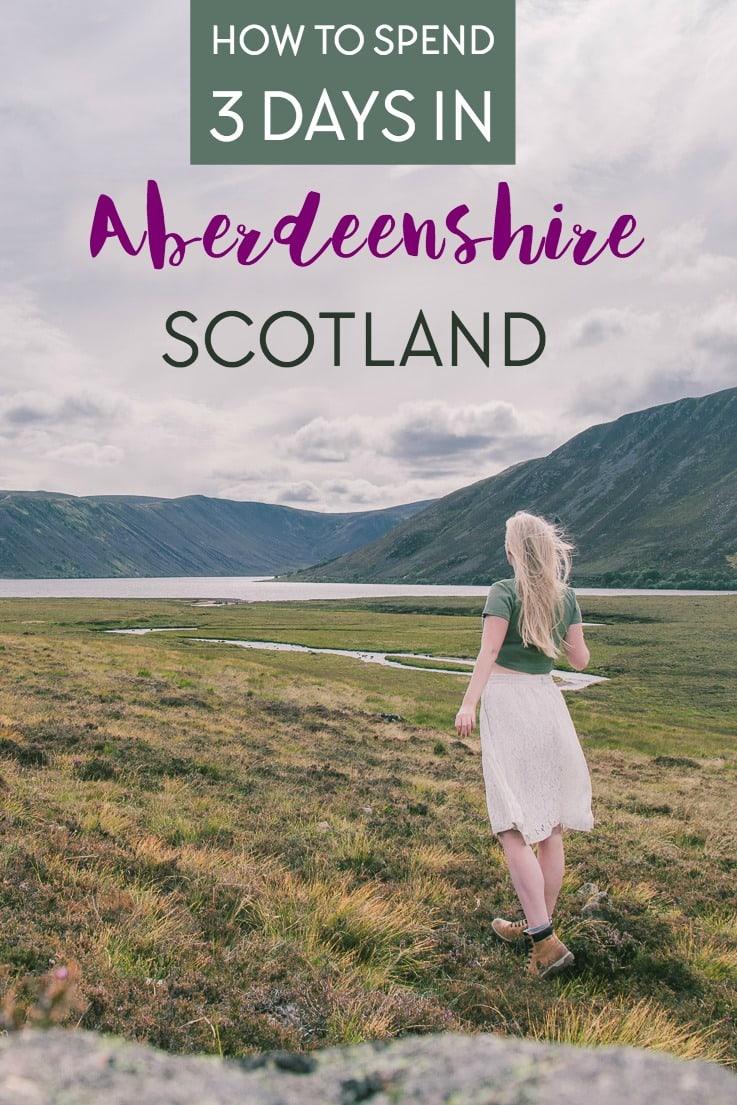 Day 1: Aberdeenshire's Coastal Trail
I was super lucky with hot sunny weather on my first day, so I headed straight to the coast! My first stop was Forvie Sands, where I quickly pulled over when I saw a sign for seals. And sure enough, there was a big group of seals lounging on the beach!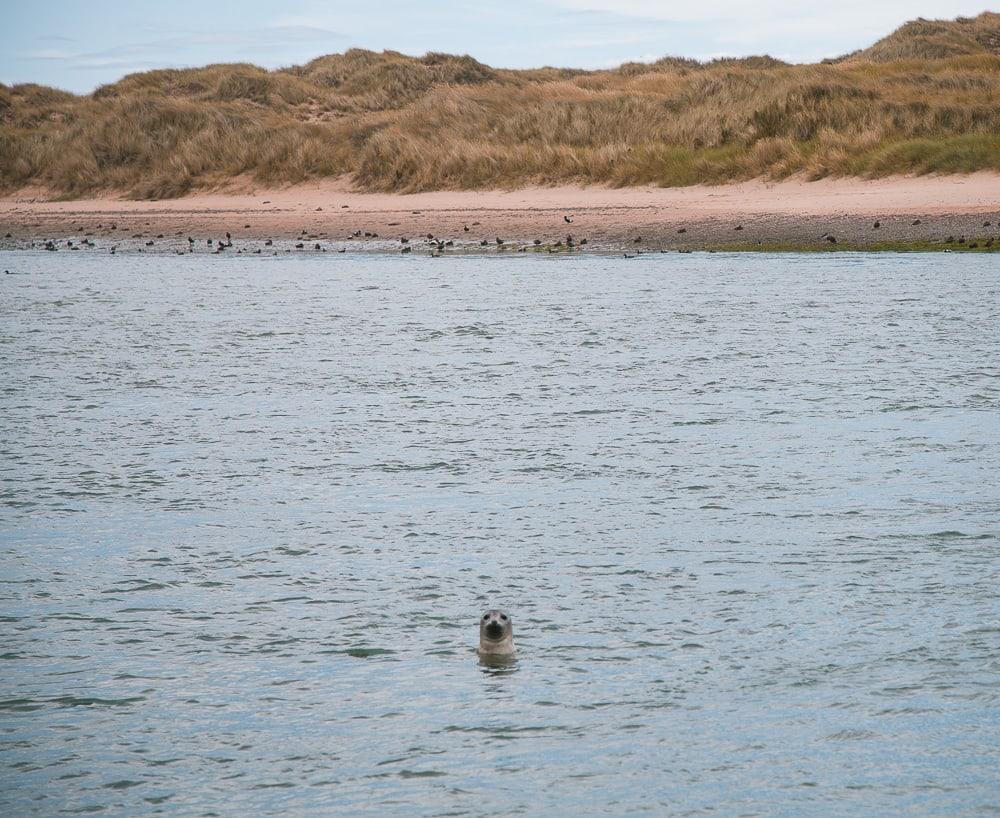 I then made my way down the beach for a bit more exploring, as well as a lesson in what happens when you wear a wrap skirt on a windy beach.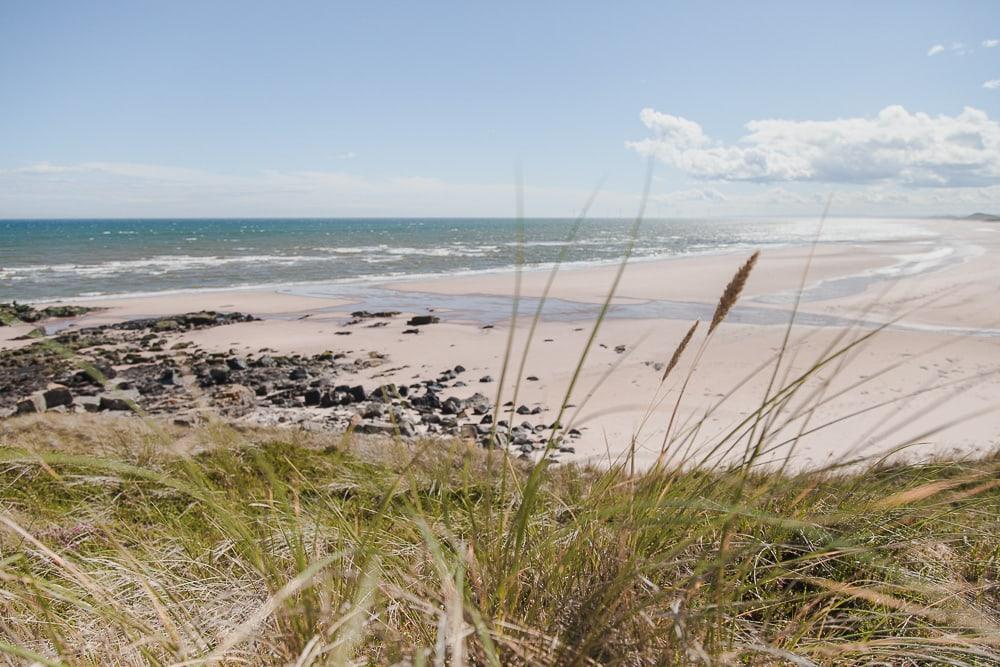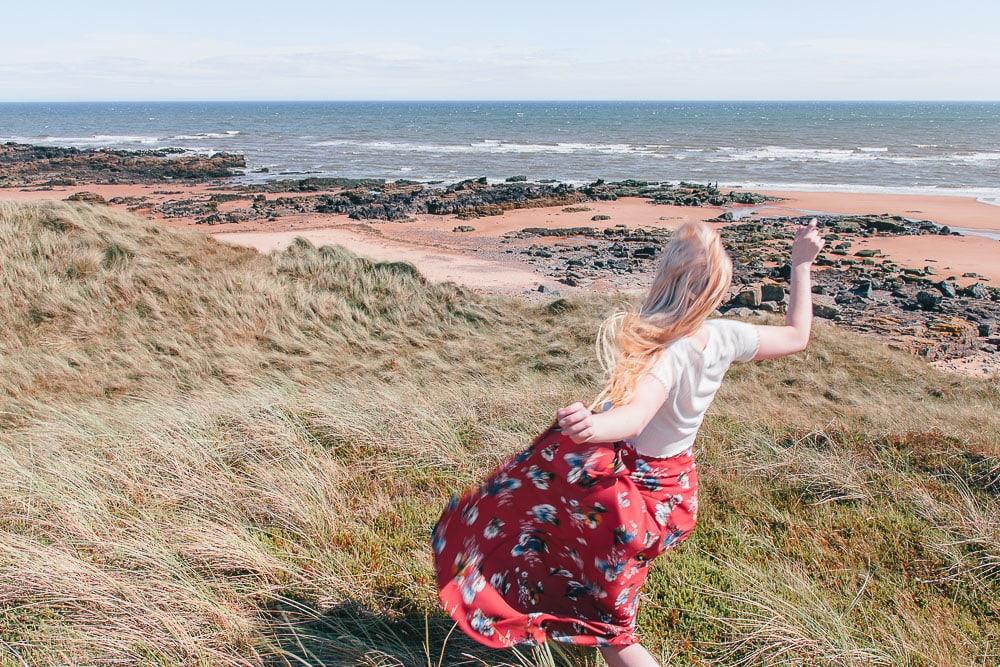 My second stop of the day was Slains Castle, which I had actually also visited on my last trip to Aberdeenshire. This was the castle that helped inspire Bram Stoker to write Dracula, and I was curious if the castle is equally creepy in the summer as it was on a chilly winter's day.
Yup, still creepy. But also quite beautiful!
And I was a lot happier to hang out on the cliffs in the sunshine (notice that I wisely changed out of that wrap skirt).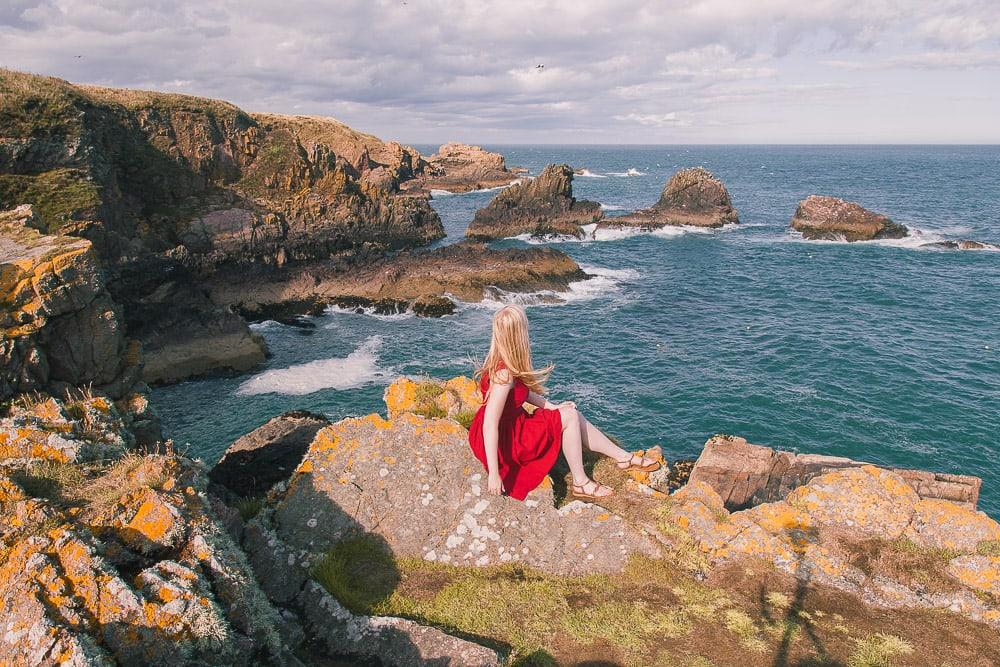 From Cruden Bay I then drove up to Gardenstown, which is a beautiful village that has grown right down the cliffs towards the edge of the sea. If you're looking for an idyllic coastal retreat, I'd say this is it. I loved walking around the harbor breathing in that fresh sea air.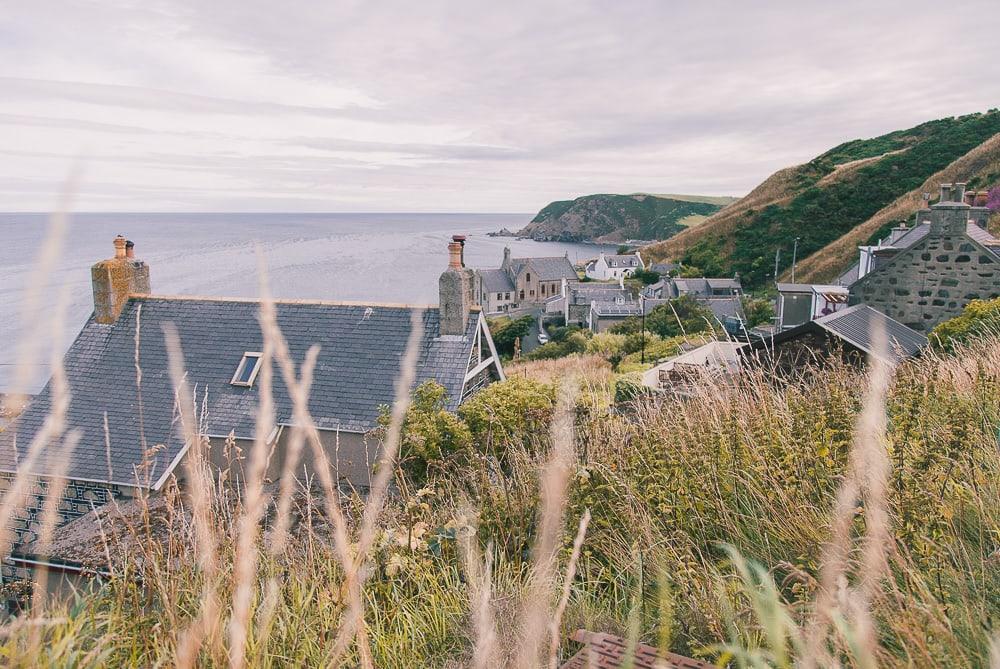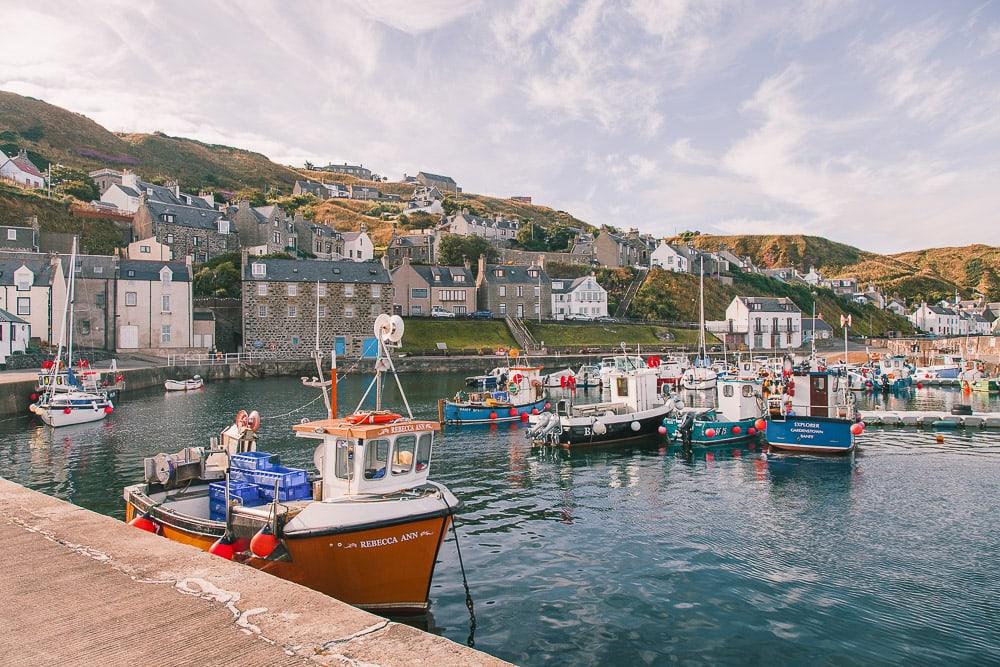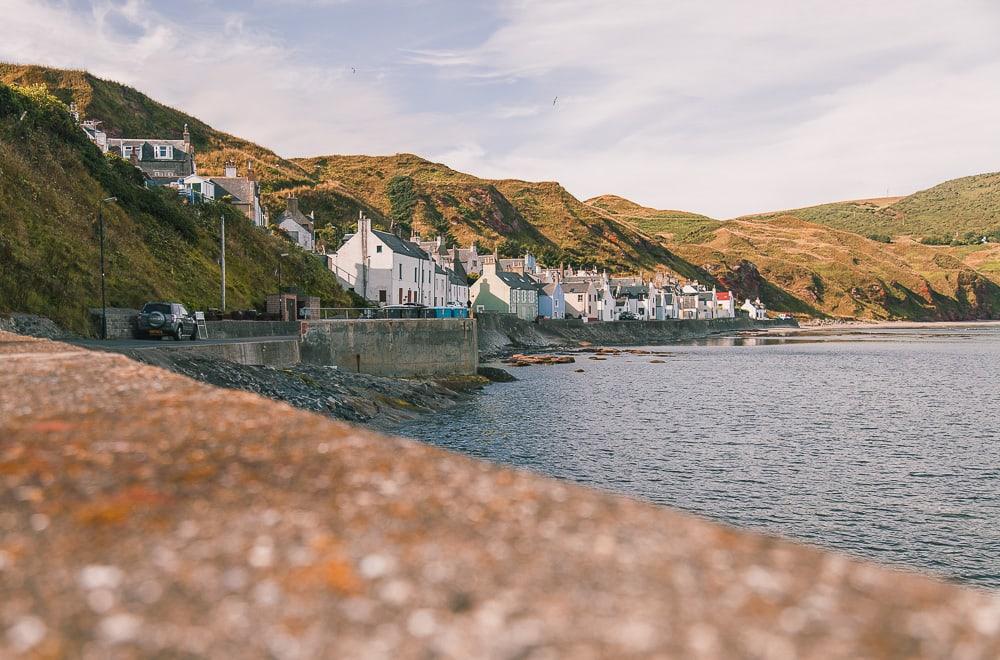 From Gardenstown I drove over to Banff, another pretty coastal town which also happens to be home to Duff House. Duff House is a Georgian mansion that contains works from the National Galleries of Scotland and the Magdalene Sharpe Erskine Trust.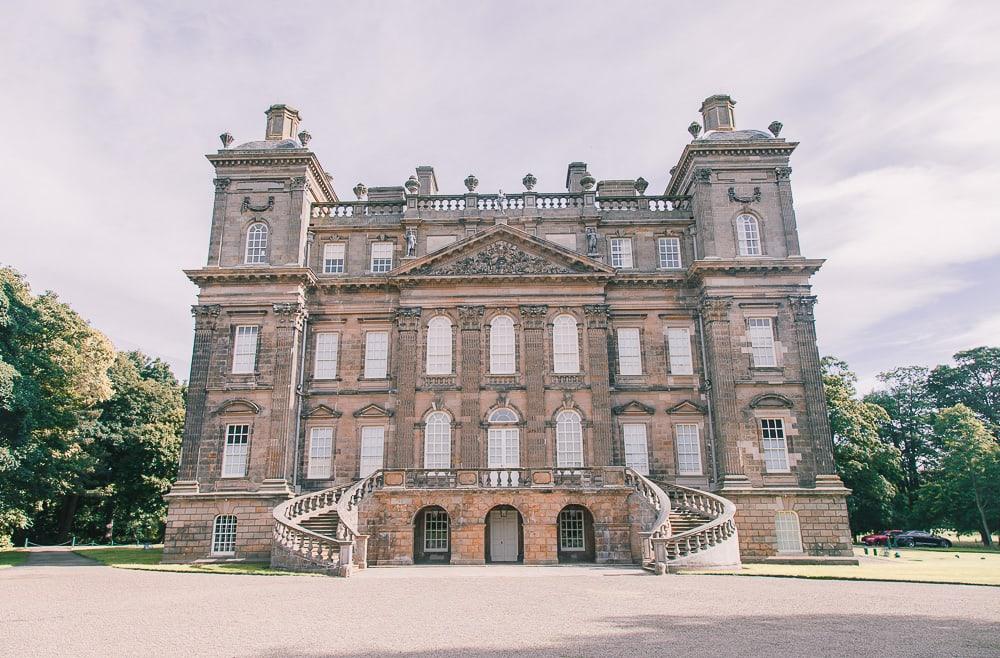 And I ended my day Knowes Hotel in Macduff, right next to Banff. I also had dinner here and it seemed to be a popular dining spot – or maybe I'm just used to the mostly deserted hotel restaurants in Norway. Though I suspect it was busy because the food was so good, and as the hotel is at the top of a hill the restaurant has lovely views out over the seaside.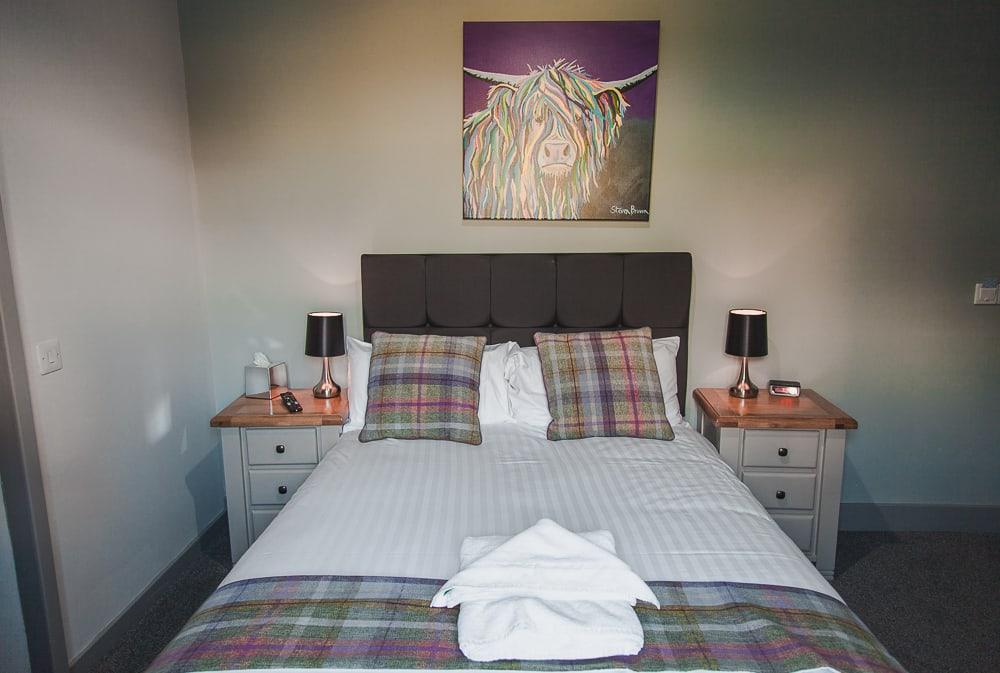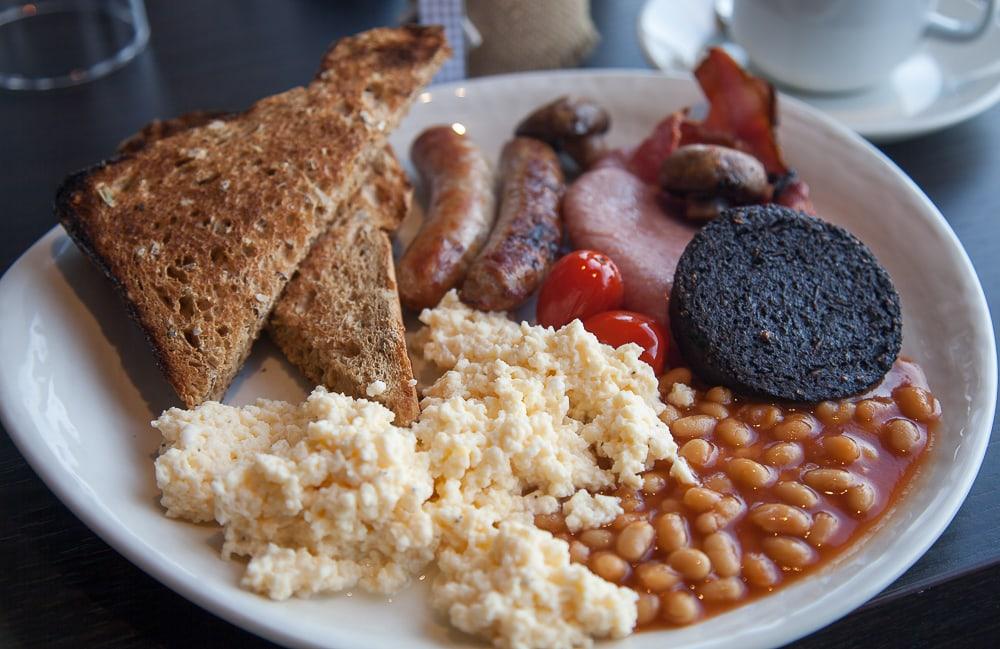 Day 2: Cairngorms National Park
After starting the day with a delicious Scottish breakfast (I'm not usually a breakfast person but oh my goodness black pudding is so yum), I headed over to Cullen.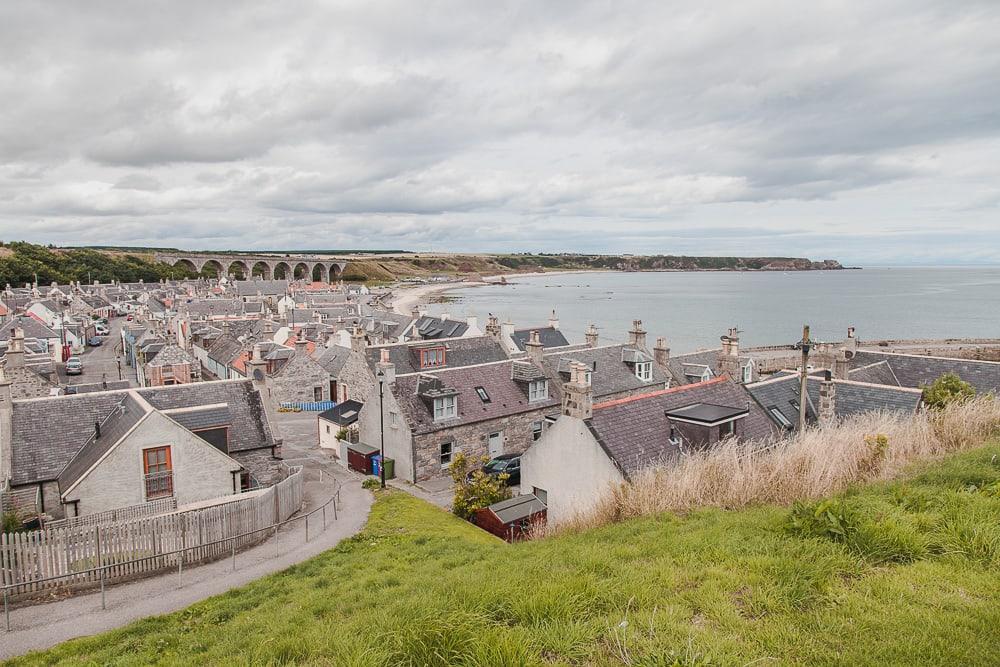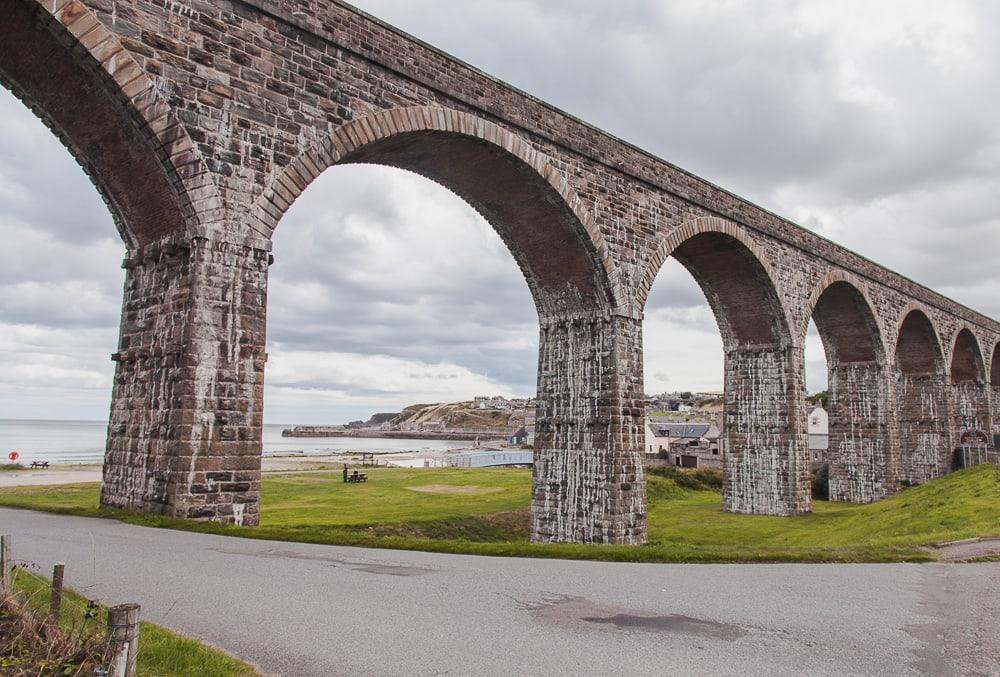 Cullen is another lovely seaside town (are you noticing a theme here?) and the perfect place for a morning walk along the beach. Cullen is famous for two things: the impressive viaduct running above the town, and Cullen Skink soup, which tastes like a smokey version of fish chowder. So good.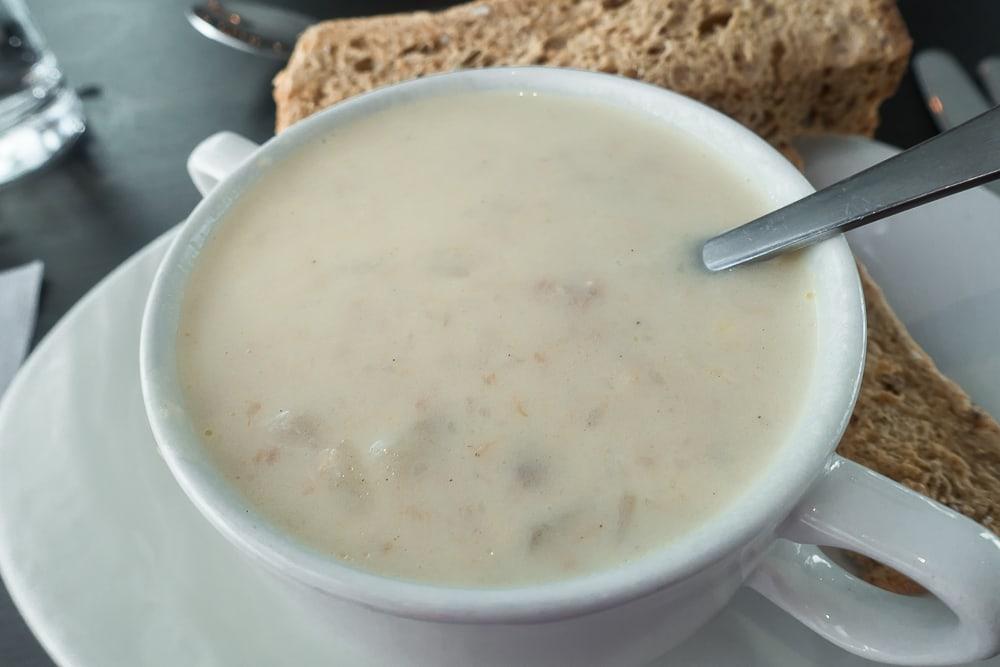 And then it was time to say goodbye to the coast!
The drive down to Cairngorms National Park was beautiful, and I loved watching the landscape change as I drove away from the coast and up into the mountains.
My first stop was Lecht Ski Center for the views over the glens of the Cairngorms. I pulled over to take some photos and then, I kid you not, a man appeared playing the bagpipes. Like, is this just what happens in Scotland? I was too shy (and confused?) to take photos so perhaps I was just so overcome with the view I was imagining things, but I'm pretty sure I wasn't!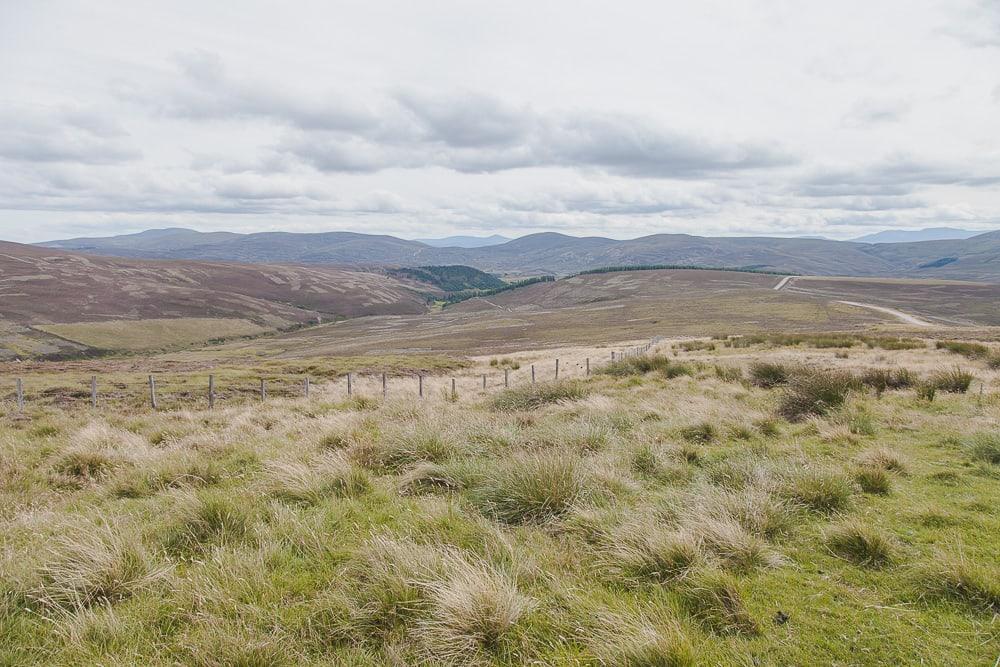 Then I headed to Loch Muick, because who doesn't love a good loch? The drive here was particularly beautiful, down a winding road through a thick forest. There are a couple of trails around Loch Muick, which is on the Balmoral Estate, and I saw a bunch of families out for a summer walk.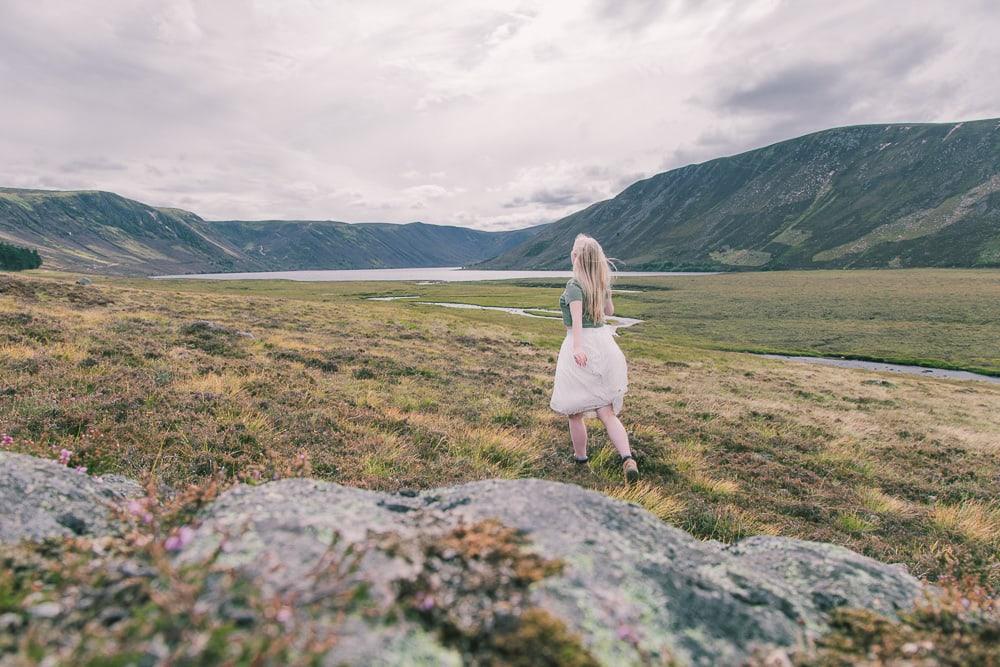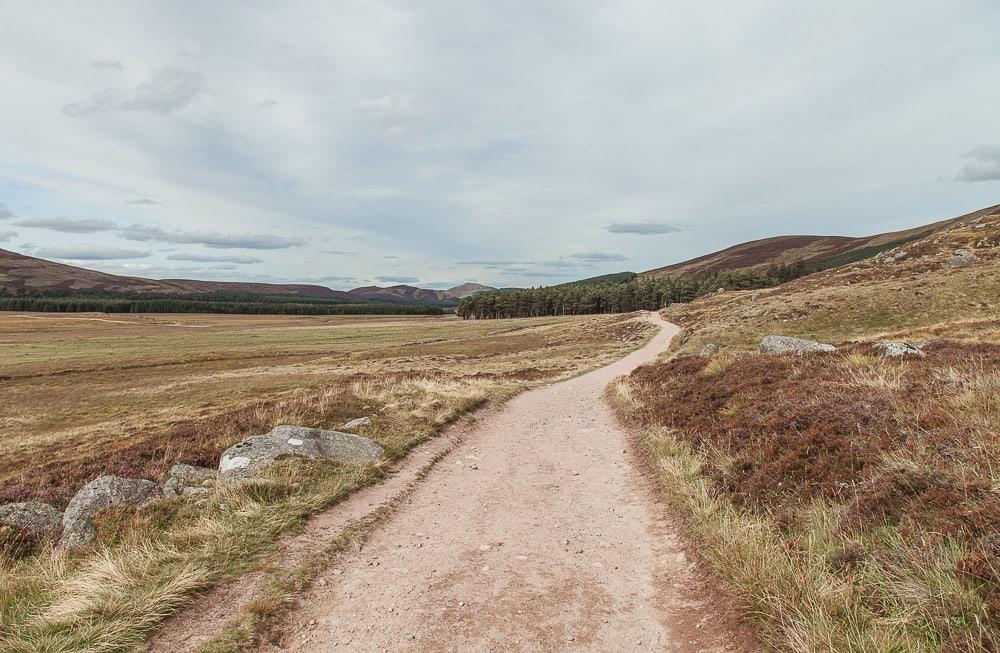 My final stop of the day was Banchory. I stayed at Bancharoy Lodge, in a beautiful Georgian building on the edge of town. This is one of those hotels that is an experience itself, and I couldn't recommend staying here more. I mean, this place: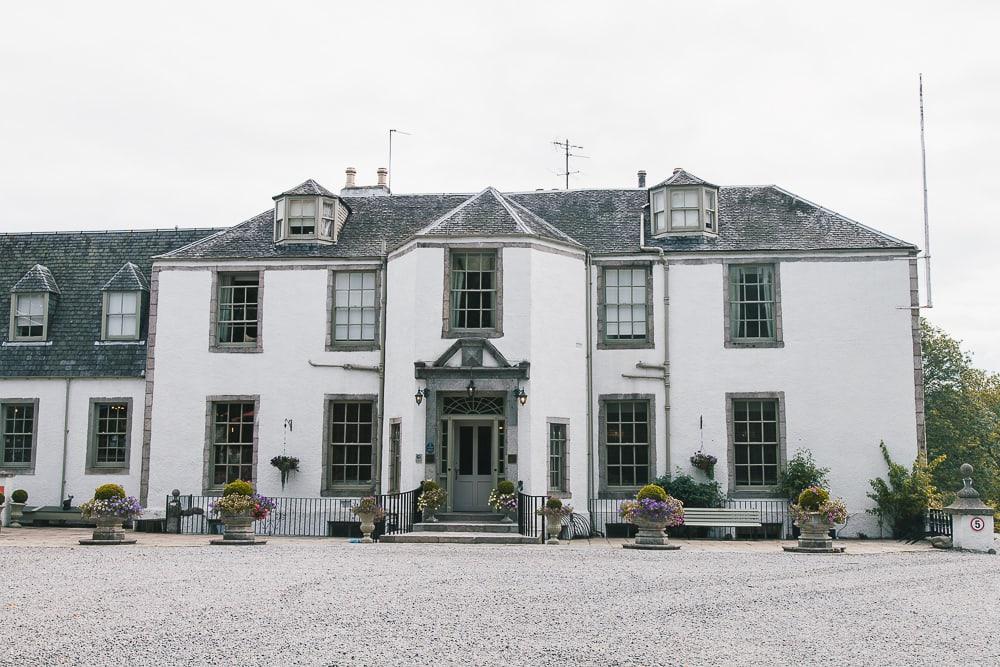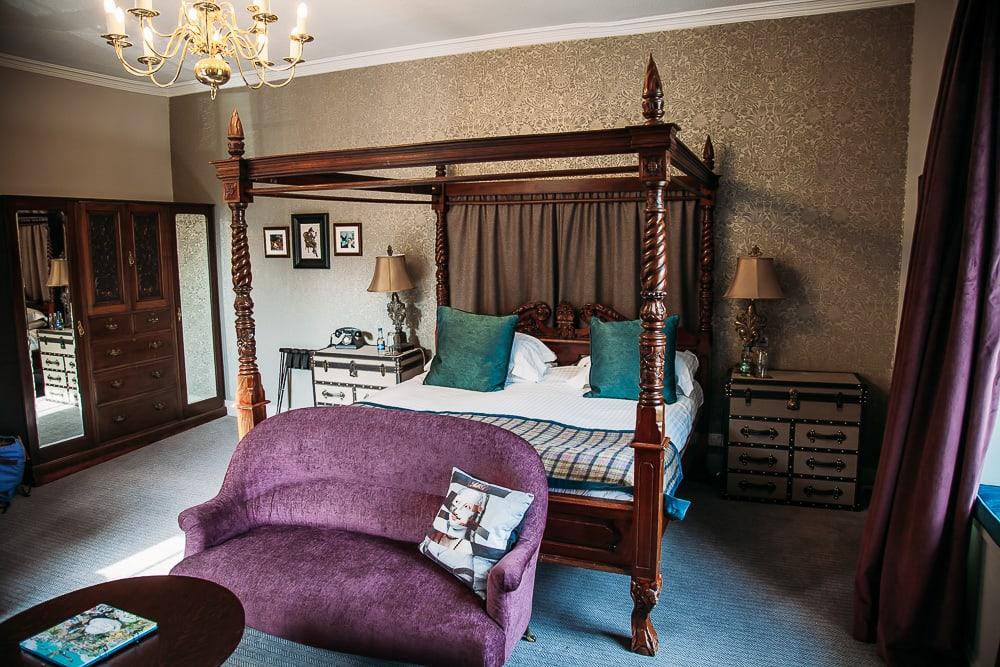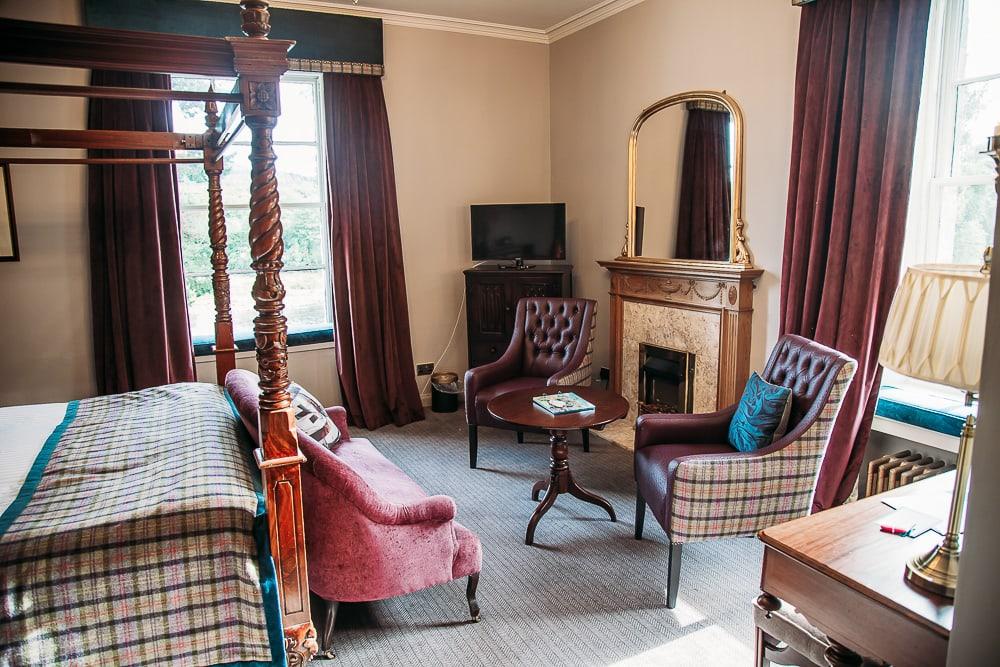 But while the rooms and grounds are beautiful, it's actually the food Banchory Lodge is most famous for. And after having dinner and breakfast here I can confirm: Banchory Lodge knows how to cook a meal. The dining rooms are also super cosy, with views out over the River Dee.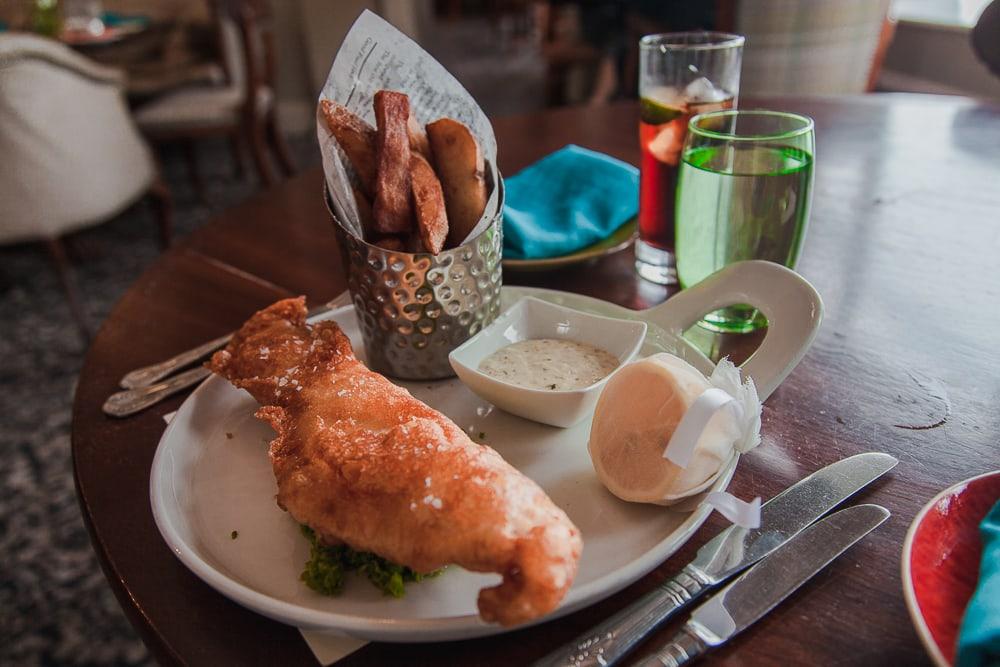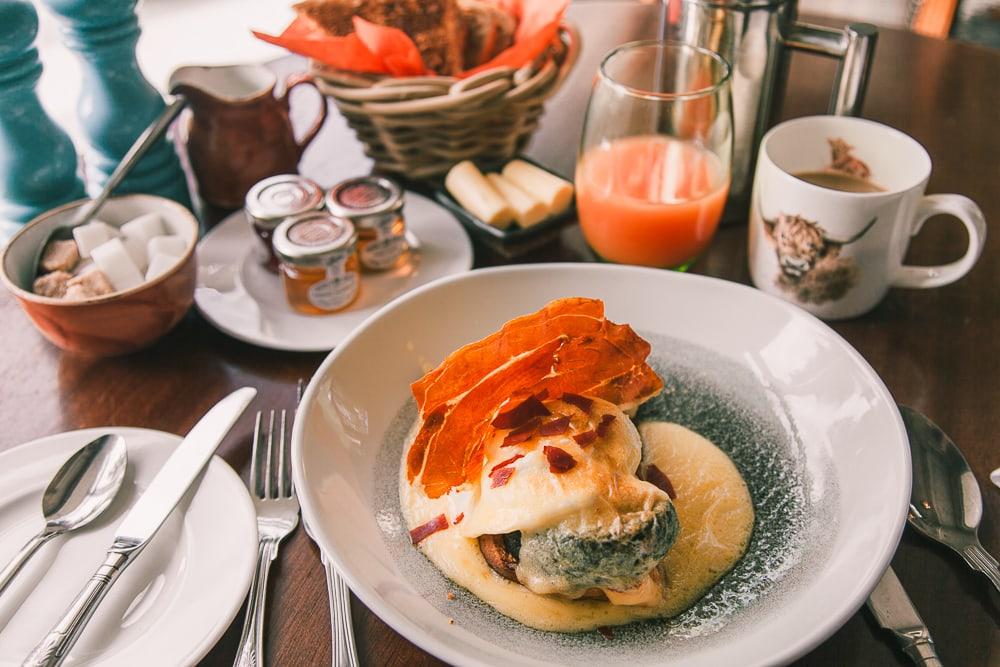 Speaking of the River Dee, Banchory Lodge is also a short walk (or drive) from the Falls of Feugh, where I headed for an early morning walk. Apparently in the winter and spring you can spot salmon swimming up the falls!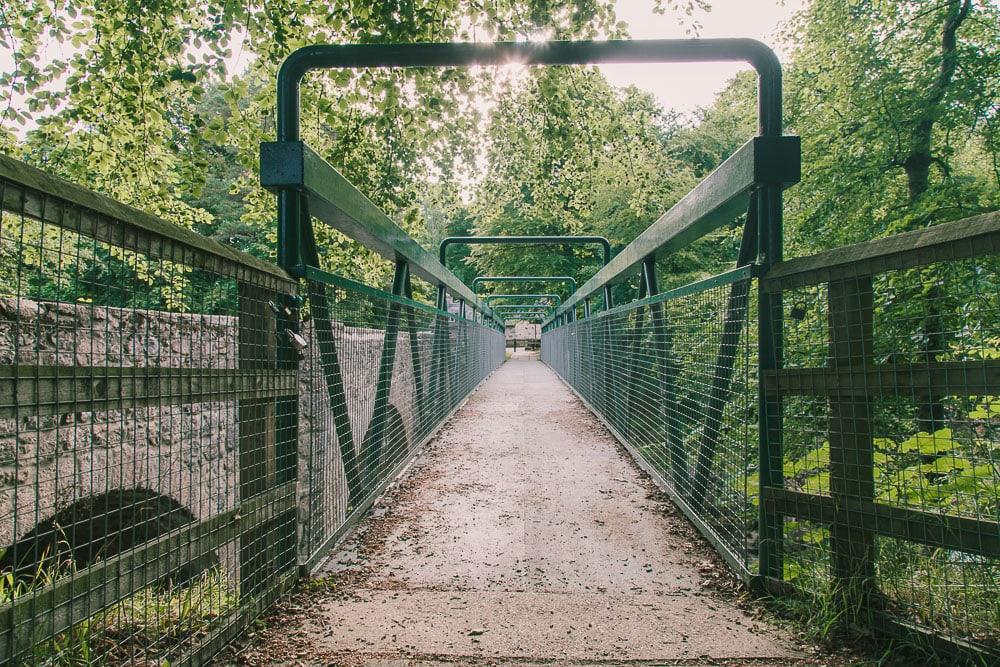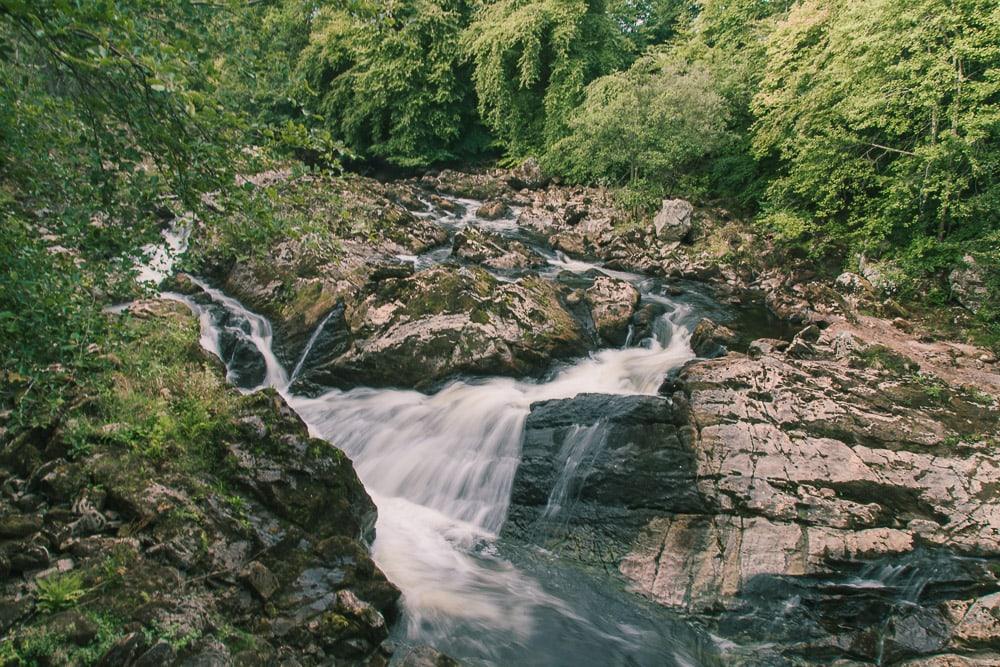 Day 3: Aberdeen
My last day in Aberdeenshire was forecasted to be rainy, which I took as the perfect excuse for a day shopping in Aberdeen. I mean, I needed to buy some summer dresses for my upcoming trip to Panama!
It didn't actually end up raining though, so after visiting all of my favorite shops I had a wander around the city.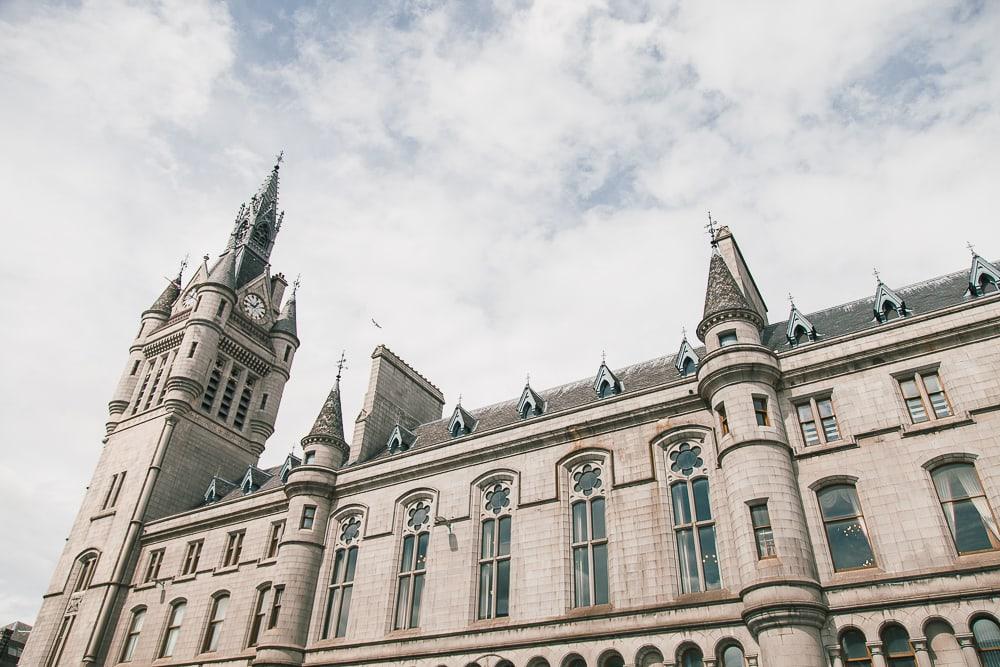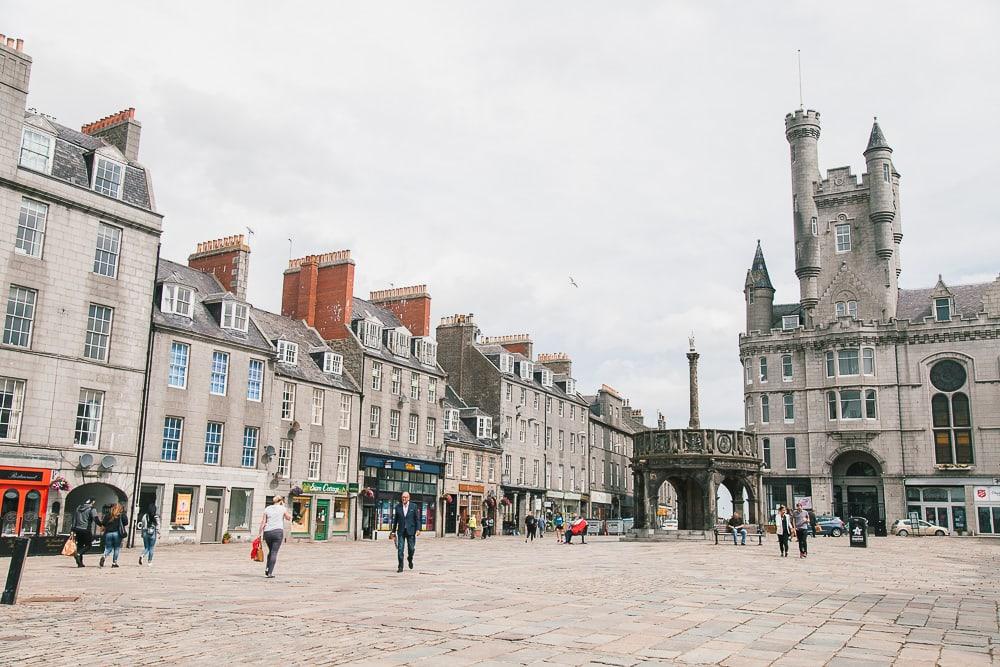 I've only seen it in the sunshine so maybe I'm biased, but wow is Aberdeen a beautiful city. It totally feels like wandering through a Harry Potter set, complete with the second largest granite building in the world, Marischal College.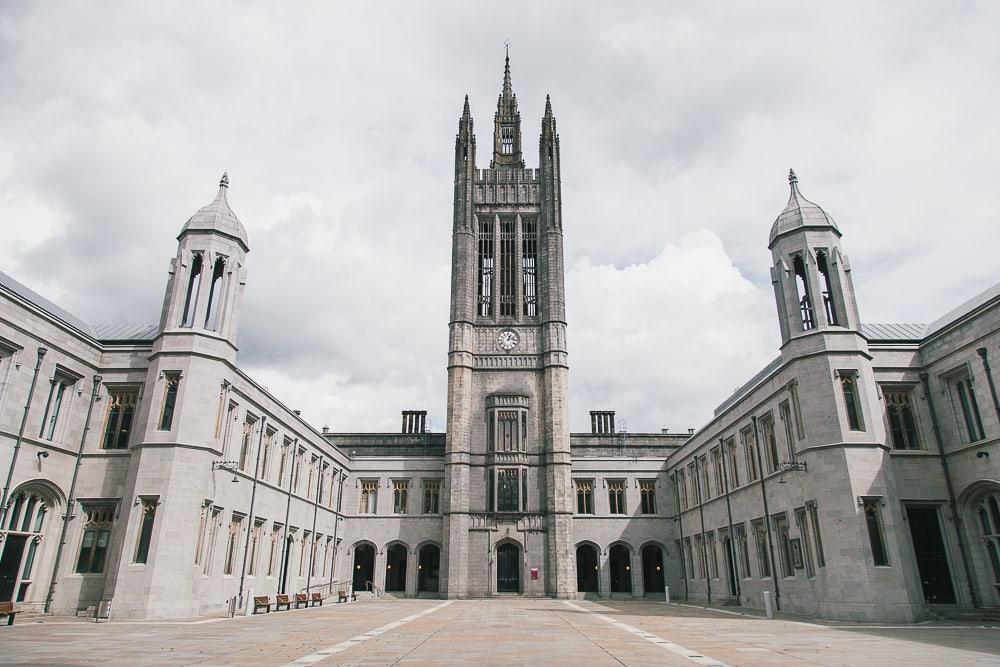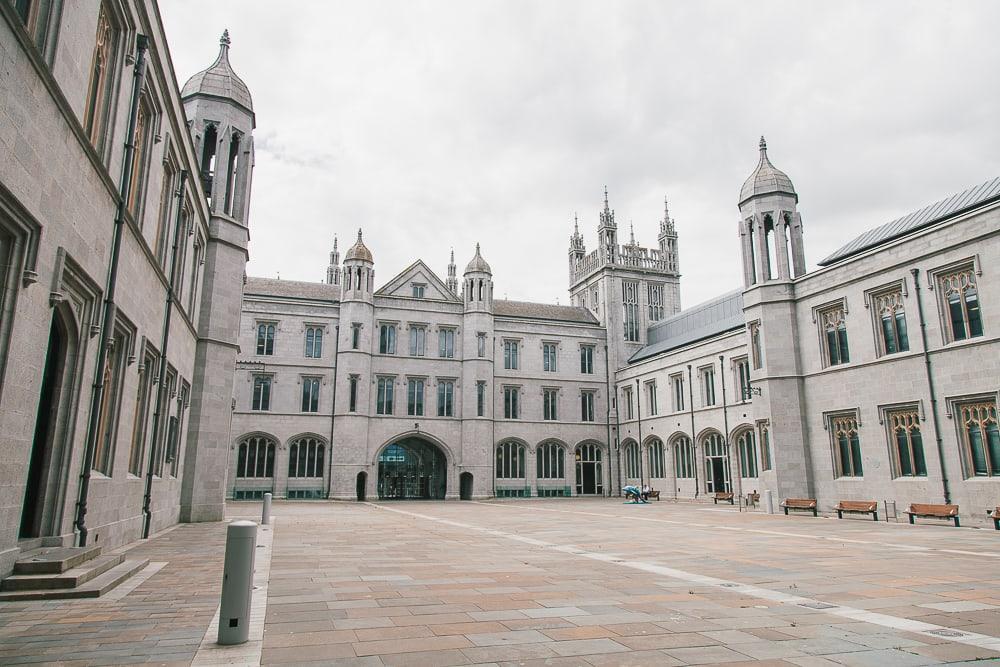 If you come to Aberdeen you also definitely need to make your way down to the city beach and take a wander through Footdee. I had read that visiting Footdee was like stepping back in time, but I wasn't prepared for quite how quirky this little neighborhood is.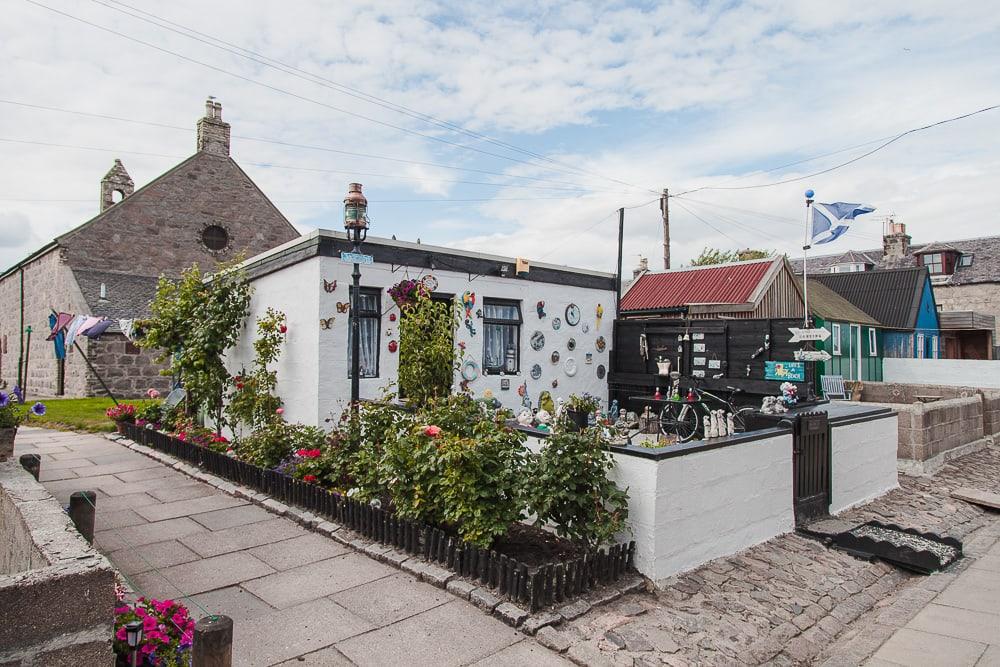 This former fishing community was designed in the mid 19th-century by John Smith, who also happened to have designed Aberdeenshire's famous Balmoral Castle. And isn't it lovely?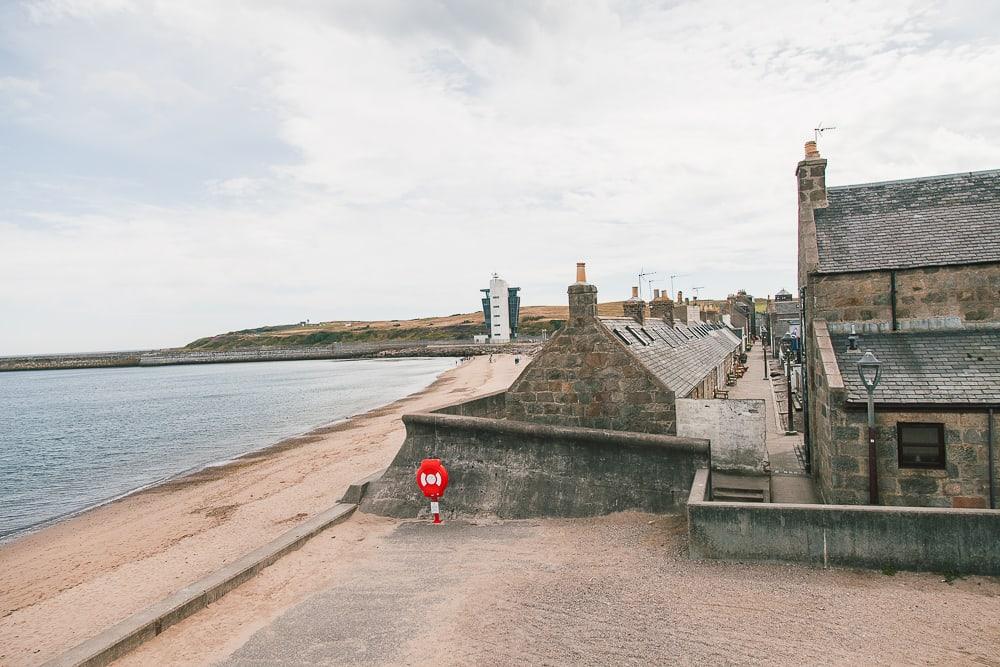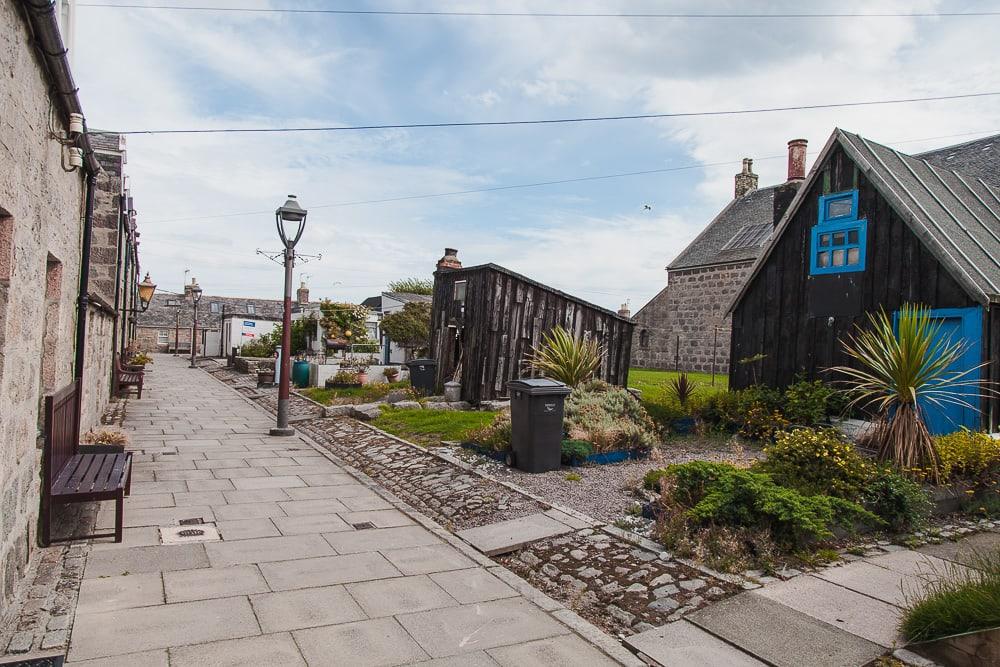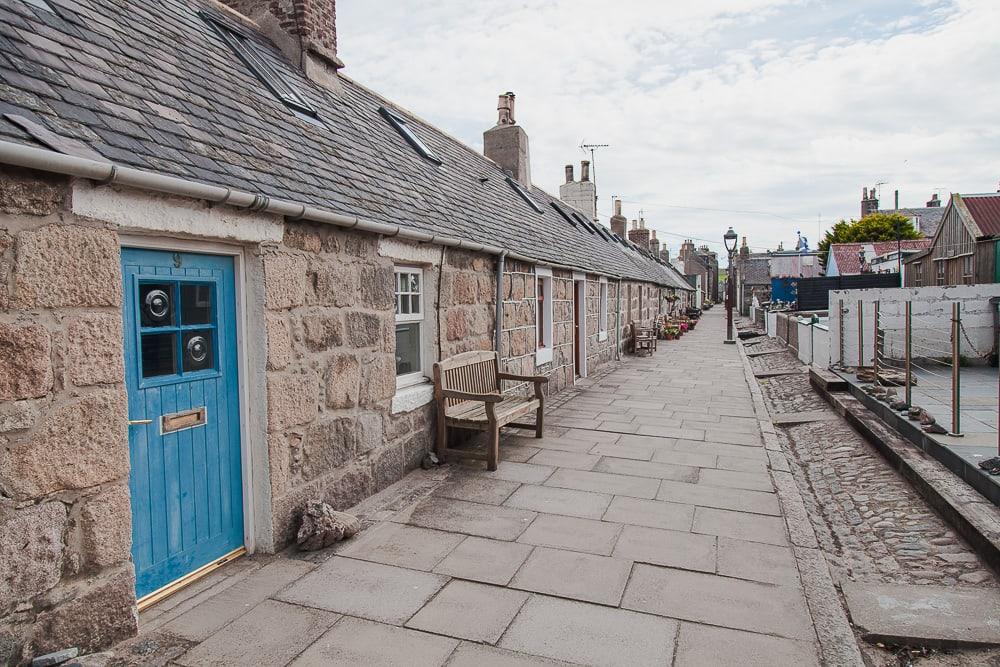 And then in the evening I drove back to the airport for my return flight to Bergen. Next time I would love to spend a little longer in Aberdeenshire, though I feel like I managed to fit quite a lot into just three days!