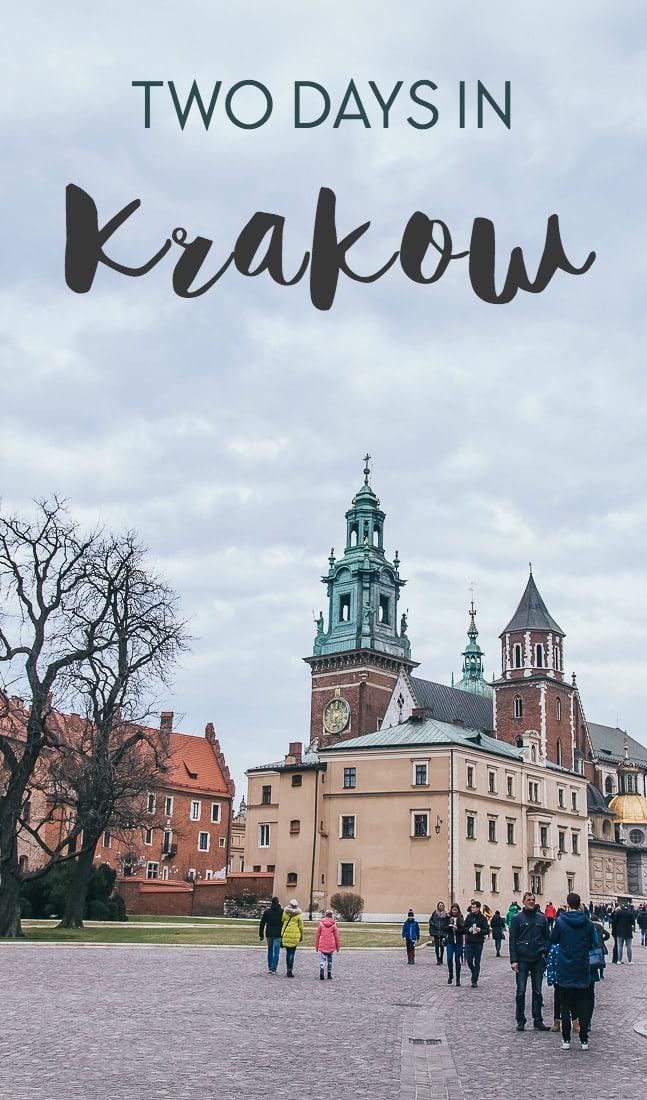 I know a lot of people secretly look forward to the end of the holidays, but I'm not one of them. I always feel so sad waking up on December 26th, and I don't think I've ever managed to take down Christmas decorations without shedding a quick tear or two.
But this year was totally different – and not just because Dan managed to quickly take down our Christmas tree while I was in the kitchen preparing breakfast. Instead of curling up under the duvet the day after Christmas, I headed to Krakow with my friend Catriona!
This was Catriona's first time in Krakow (and Poland!) and my second, and we only had two full days together in the city, so we squeezed in as many sites as we possible could. Or rather, we squeezed in as much aimless exploring as we could, as that's more our style.
Luckily for us Krakow is the perfect city just to wander through, and it's kind of hard to walk anywhere without stumbling on a pretty view, cute cafe, or something delicious to eat.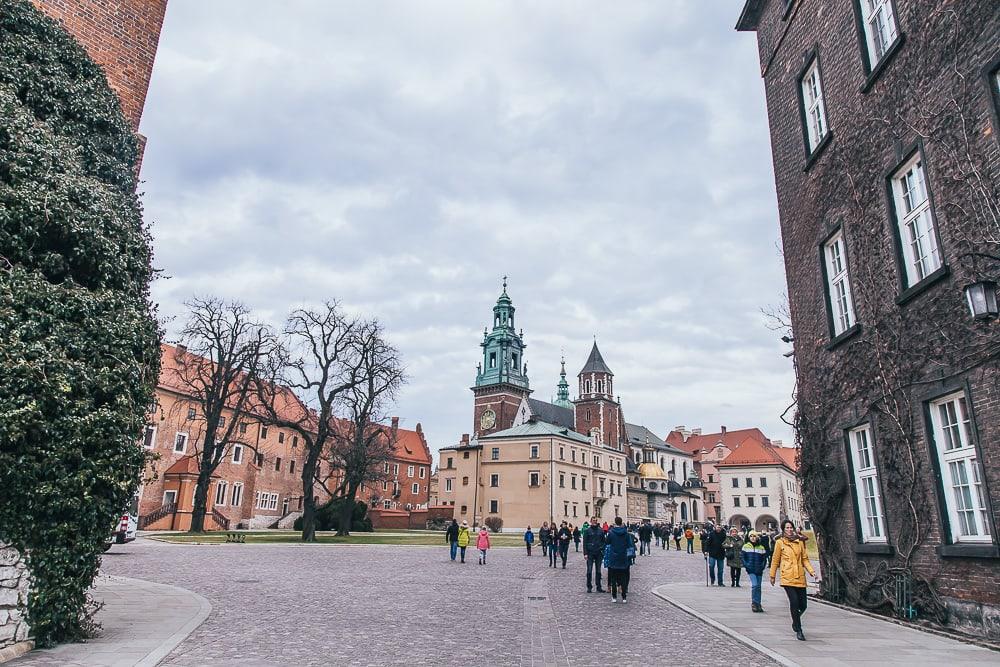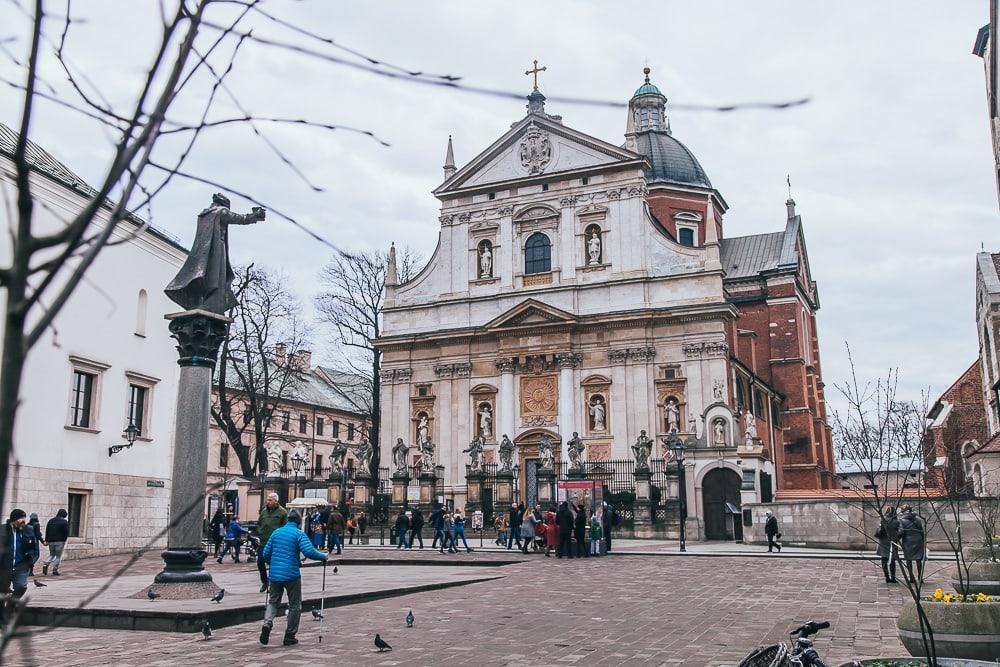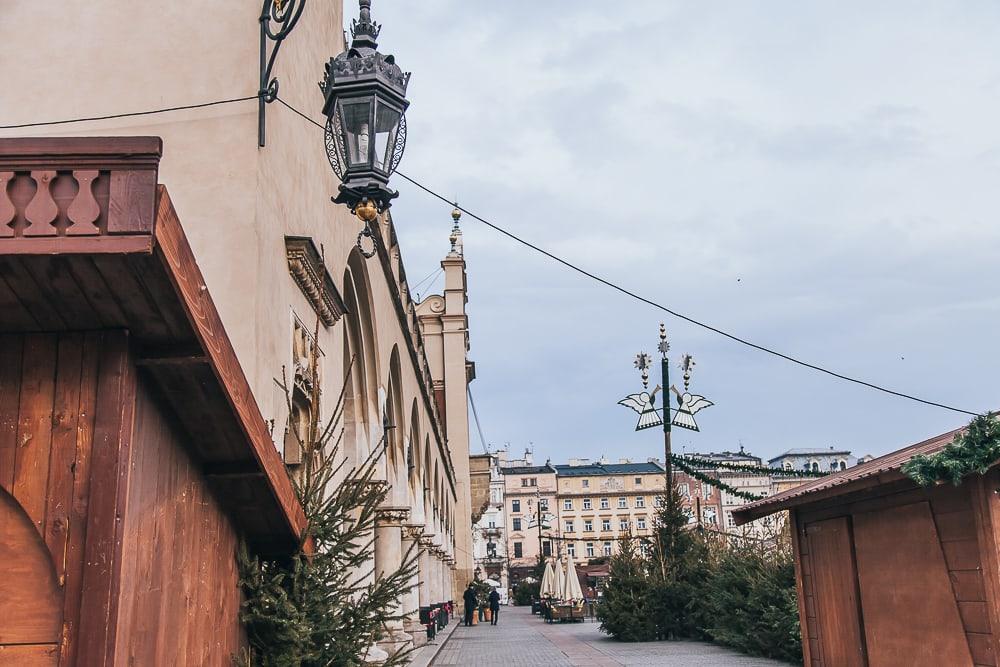 The Christmas markets in Krakow were still up, and we both quickly decided that Krakow's Christmas Market in the Old Town was the best either of us has been to. Though maybe that was partly because Christmas was technically over, so the market wasn't super crowded?
Regardless, it was lovely, and I particularly liked how many of the stalls were selling local delicacies. So much yum in such a small space.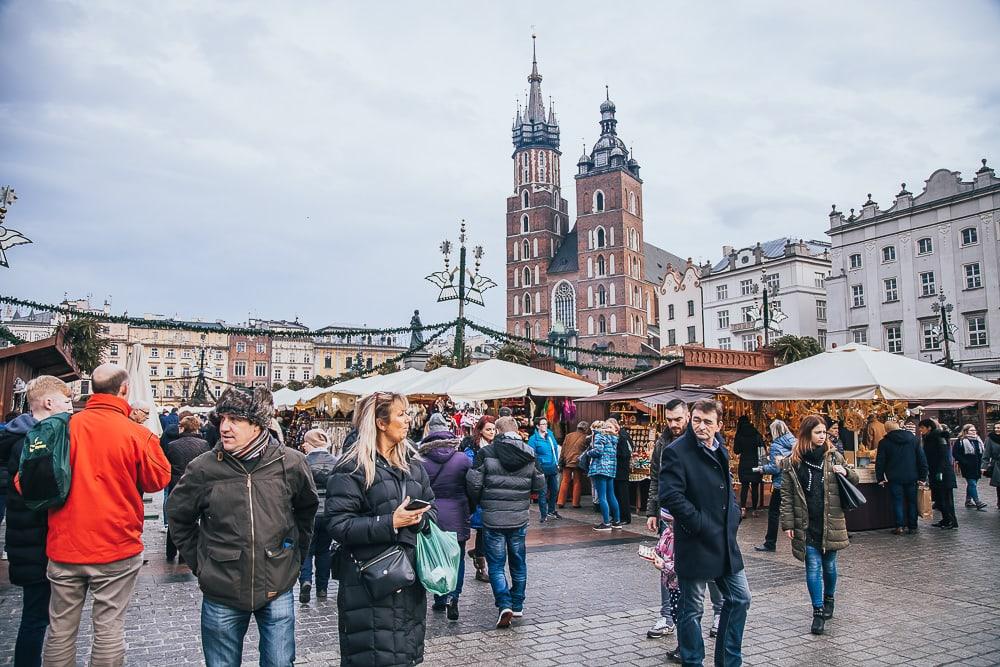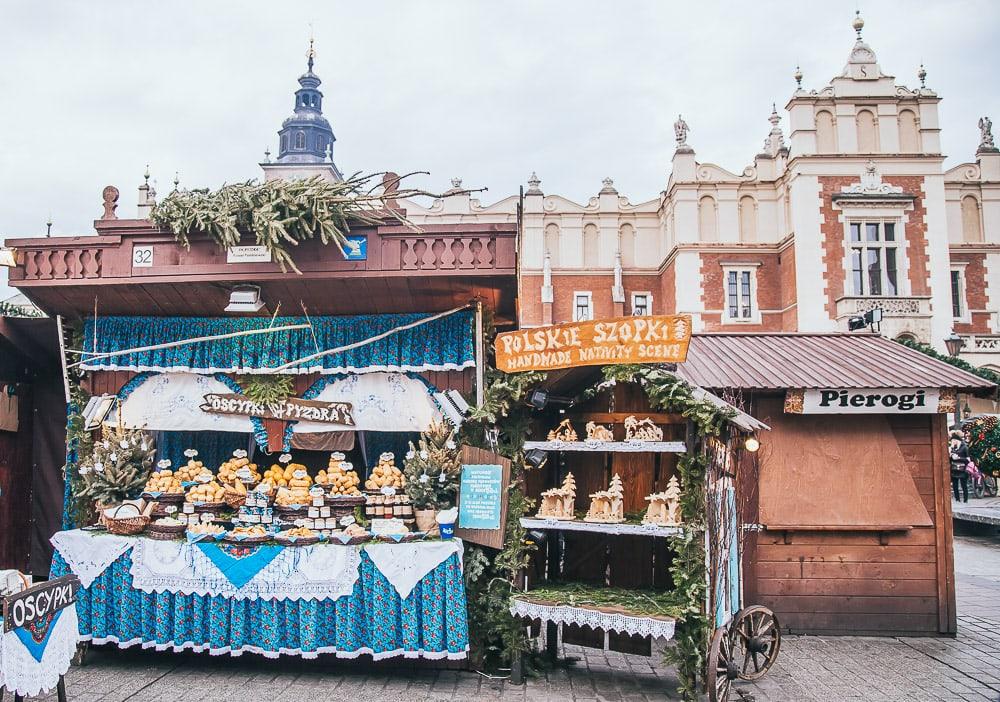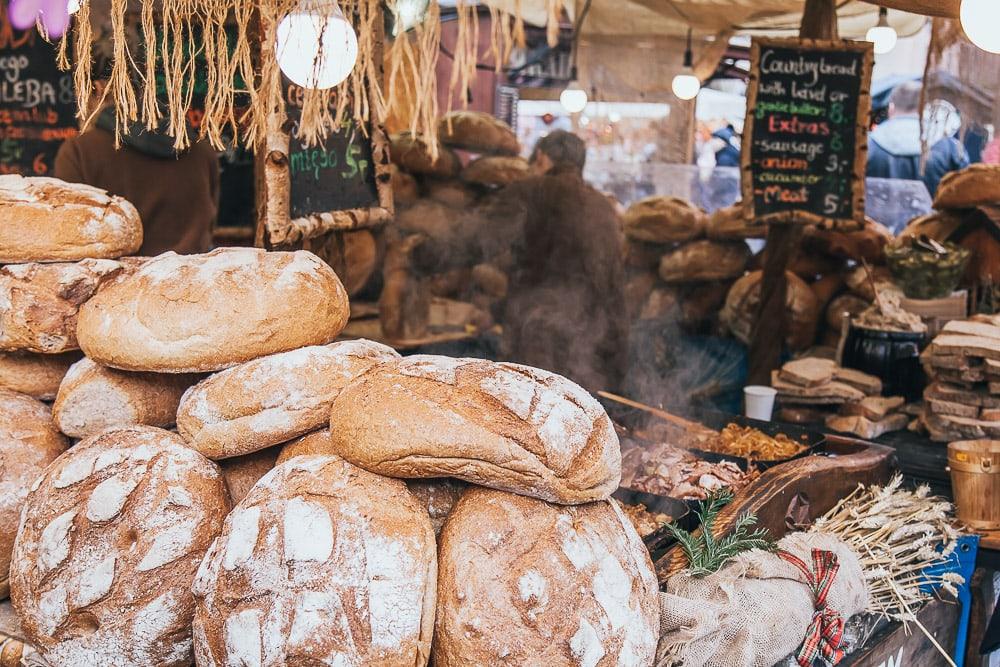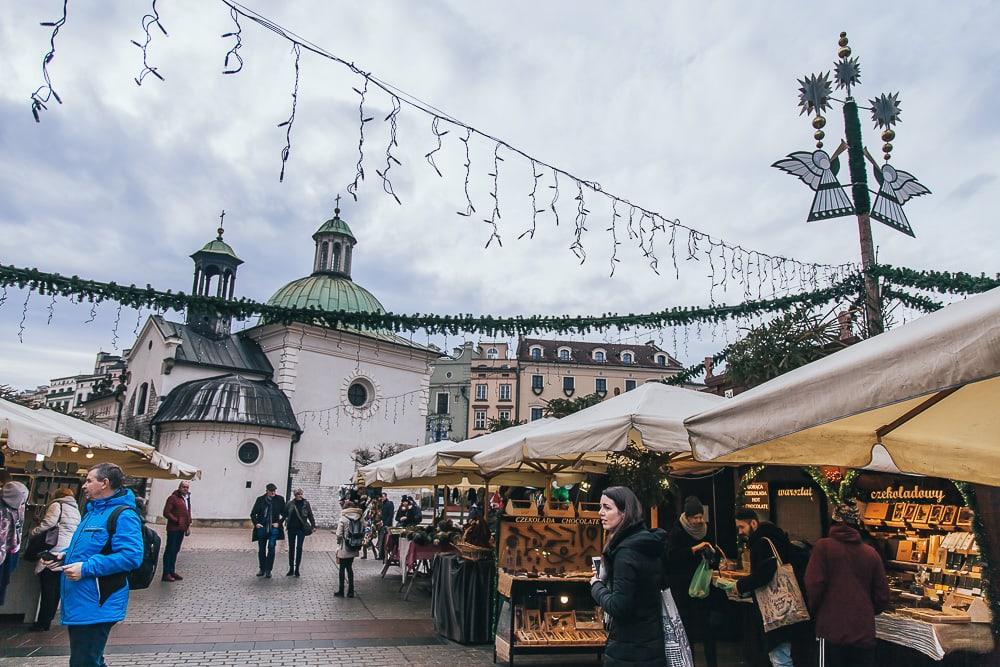 From the main square we walked up to Wawel Castle, which has some pretty views out over the city.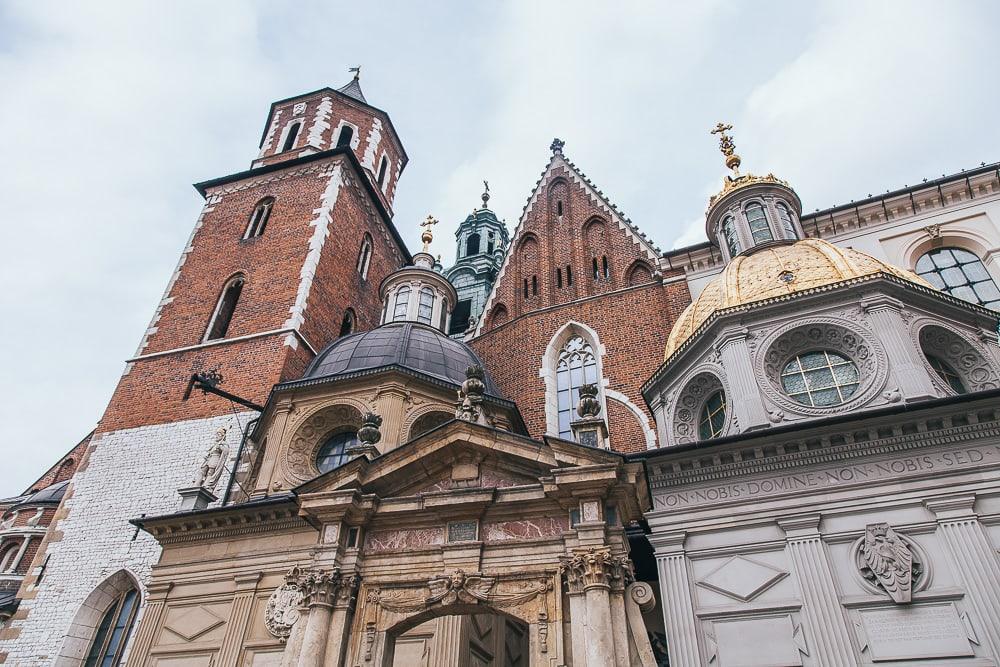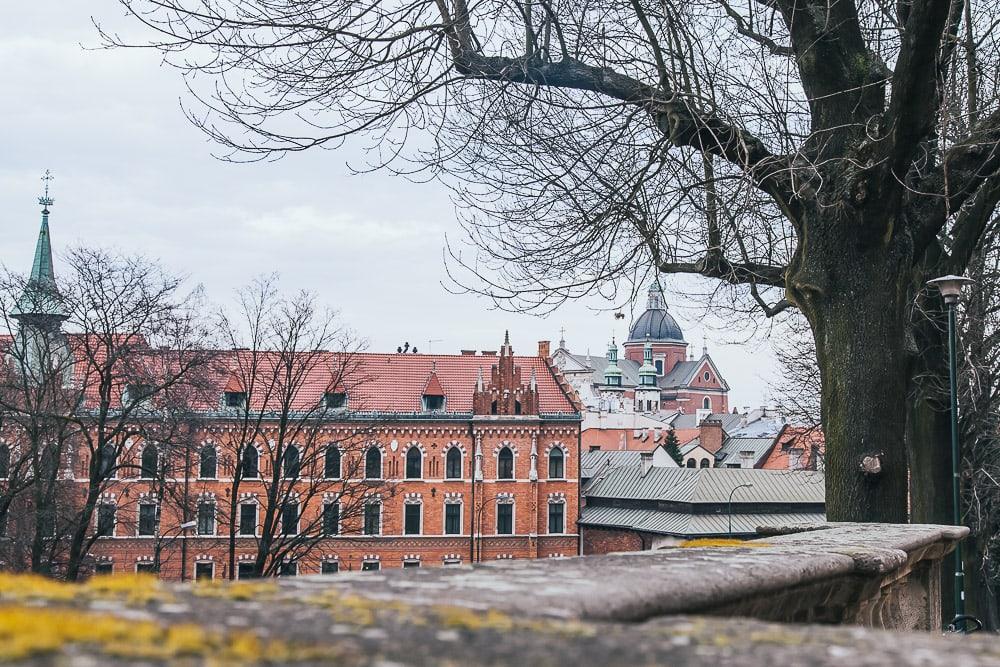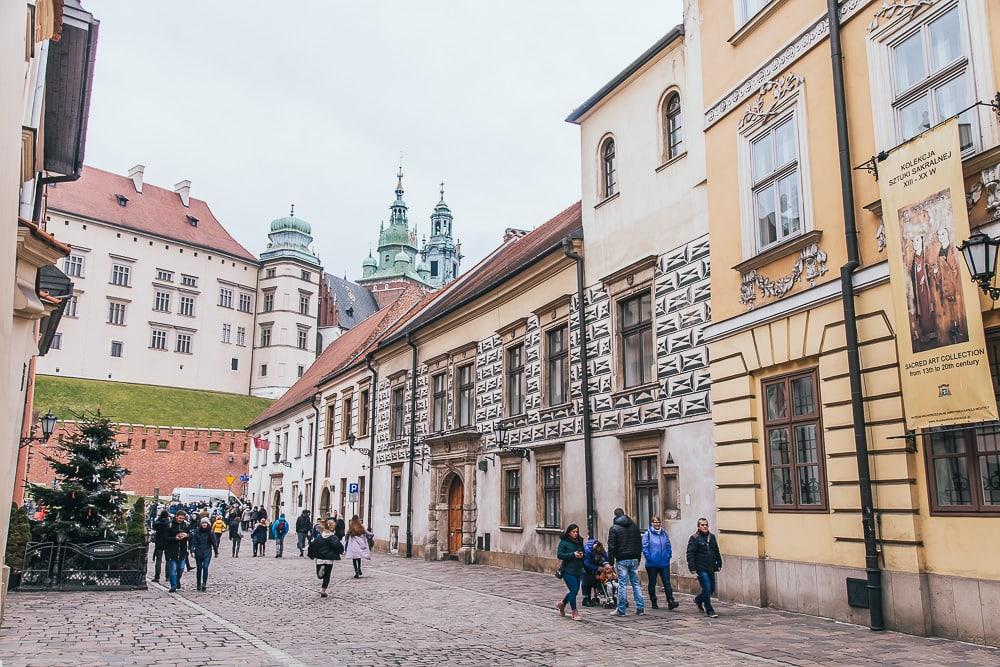 And then we stopped for lunch at NapNap Cafe, which was very delicious and had such a cozy atmosphere – I'd definitely recommend stopping in there if you're looking for a nice place for lunch in Krakow (you can see what we ate in the video down below).
Then we wandered out of the Old Town towards Kazimierz, the old Jewish quarter, which has lots of beautiful buildings, quirky cafés and bars, and street art.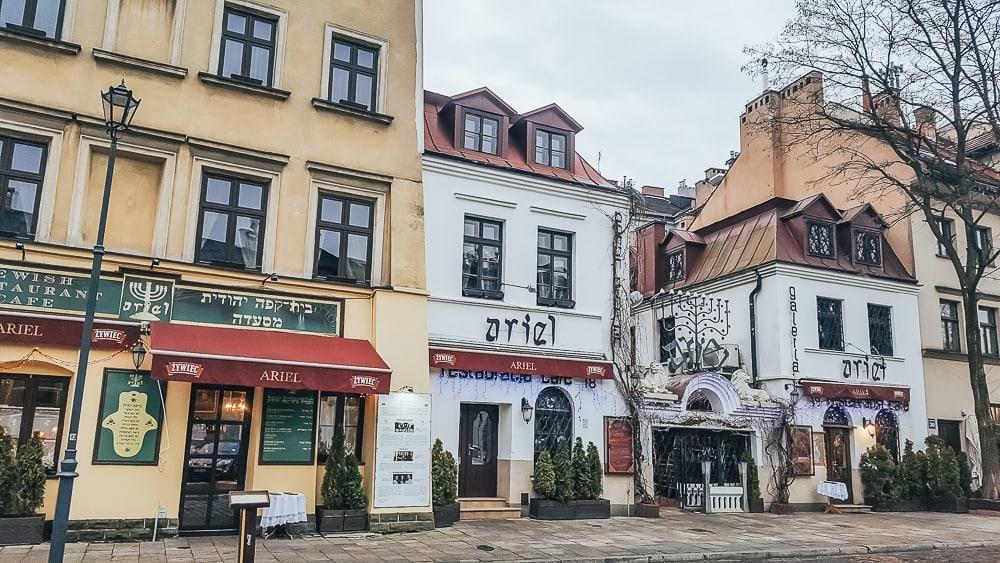 And then we headed back to the Old Town for dinner at Gospoda Koko, which has traditional Polish meals. This was probably my favorite place I've eaten in Krakow, as the food was delicious and the atmosphere was really laidback. We got the set menu, which included a few choices of a soup, main, and salad.
The next day we sort of did the same thing all over again, pretty much sticking to Kazimierz and the Old Town. Though we did venture across the river to visit Schindler's Factory, which has been turned into a museum documenting Krakow under Nazi-occupation.
We didn't have tickets, so we had to stand out in the snow for quite a while to get into Schindler's Factory, so it would have been smart to book in advance.
And before going to the museum we had a really delicious breakfast at Zielonym Do Gory, which again I'd highly recommend if you're in the area!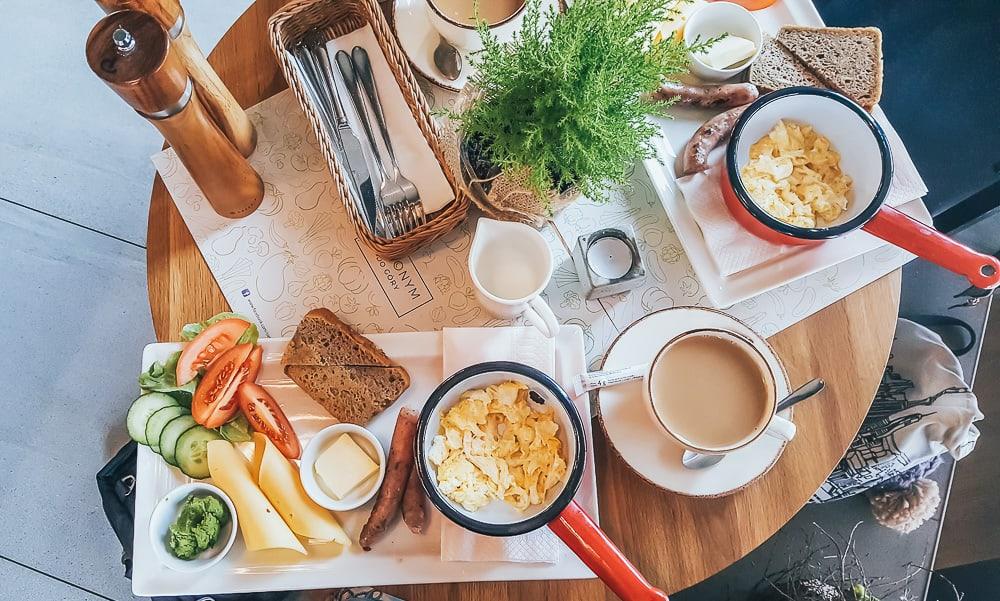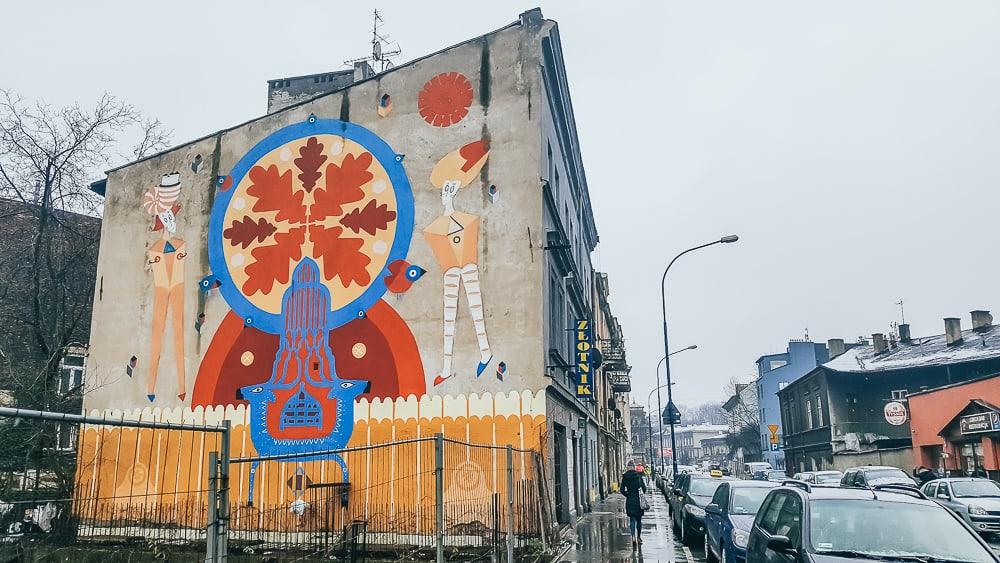 Krakow vlog
I also made a video of our time in Krakow, if you'd like to see more of what Catriona and I got up to in the city:
Accommodation in Krakow
We stayed at this Airbnb at the edge of Kazimierz, which was really lovely and a convenient base for visiting both the Old Town and Schindler's Factory. You can get a discount off your first stay if you sign up for Airbnb here.
And last time I was in Krakow I stayed at Globtroter Guest House, which is the nicest little hotel right in the center of the Old Town. The staff here were really helpful, and I loved the old style decor.