We're nearing the end of the dark winter period here in Norway and not going to lie, I'm craving some sunshine. And what better place to soak in the sun than the Caribbean?
Okay no, I'm not jetting off to the Caribbean right now. Instead I brought over Michael from Passport Explored to tell us about the Caribbean island of Aguilla.
Over to Michael!
Why Anguilla? 
There was a period where I did extensive research into numerous Caribbean islands and their respective beaches. I wanted to find one that not only has beautiful beaches but also one that isn't crawling with tourists on a regular basis. After reading countless travel articles and viewing countless images, I finally realized that Anguilla is the perfect Caribbean island to visit. 
This was in mid 2017. I told my parents that we should consider going there for our next vacation as we usually go somewhere tropical every February. They liked the idea and agreed that it would be a great option. However, on September 6th, 2017, tragedy struck this small island.
On that morning, a category 5 hurricane swept across Anguilla, killing one person and incurring over 190 million dollars in damage. At this point, we decided that it wouldn't be practical to visit Anguilla during our next vacation. We went to Mexico instead but I still had Anguilla on my mind. 
Flash forward a year. My parents and I are once again discussing our yearly vacation plans. I still wanted to visit Anguilla so I began researching the status of the island and its restoration process.
From everything that I read, it seemed as if the island was almost completely restored and that we should have no problems by the following February. So we went ahead and booked a trip to Anguilla, as well as to the neighboring island of Saint Martin. 
We arrived to Anguilla in February 2019 and, much to our relief, there were no signs that a hurricane had struck the island. We could hardly believe our eyes when we finally saw our first beach in Anguilla. At that point we knew we had struck gold. 
Anyone who enjoys warm weather, vibrant blue water, pristine beaches, exquisite Caribbean cuisine, and a complete lack of tourists will inevitably fall in love with this beautiful and lesser-known Caribbean island.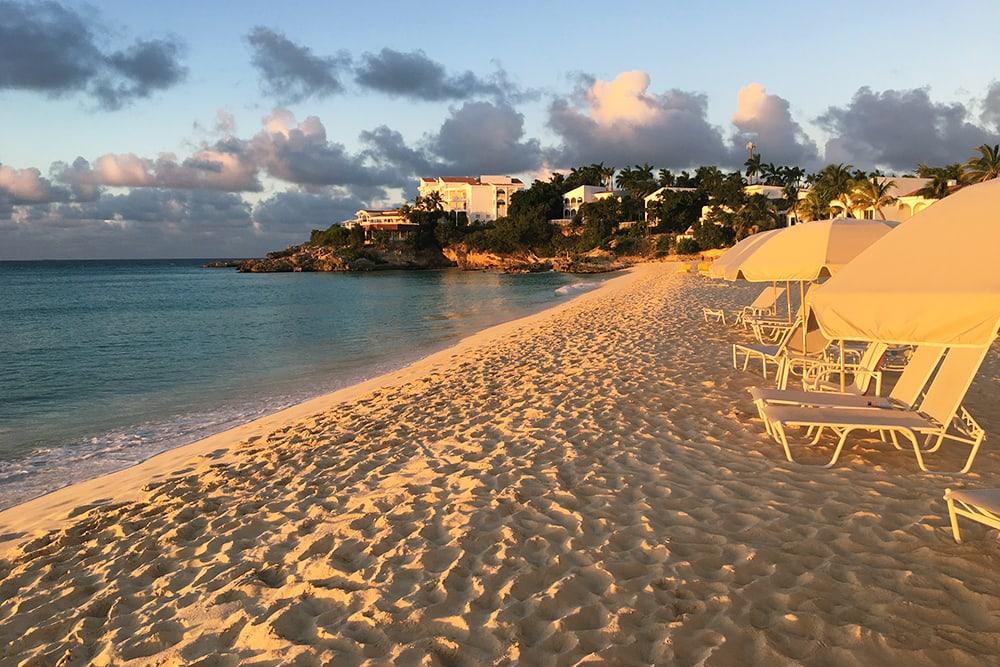 How can we get there and when is the best time to go?
Although it's possible to fly into Anguilla's international airport, there aren't many direct flights. The easier and more common option is to fly into neighboring Sint Maarten, take a taxi to the Marigot ferry station, and then to take a ferry over to Anguilla.
Sint Maarten is more touristy, which means that there are more flight options there compared to Anguilla's tiny airport. After leaving the airport in Sint Maarten, you could theoretically arrive to Anguilla within the hour. 
Due to the fact that Anguilla is slightly harder to reach compared to other Caribbean islands, it doesn't receive the same level of tourism as Aruba or Jamaica for example. So if you're worried that there's no direct flights to Anguilla, just remember that your extra effort will be rewarded tenfold when you arrive and realize that most of the beaches are relatively empty. 
The best time to visit Anguilla is December through February but I wouldn't be surprised if the weather was nice outside of these months as well. However, you should be wary of visiting during the hurricane season, which lasts approximately from July to October. This is the case with pretty much any Caribbean island.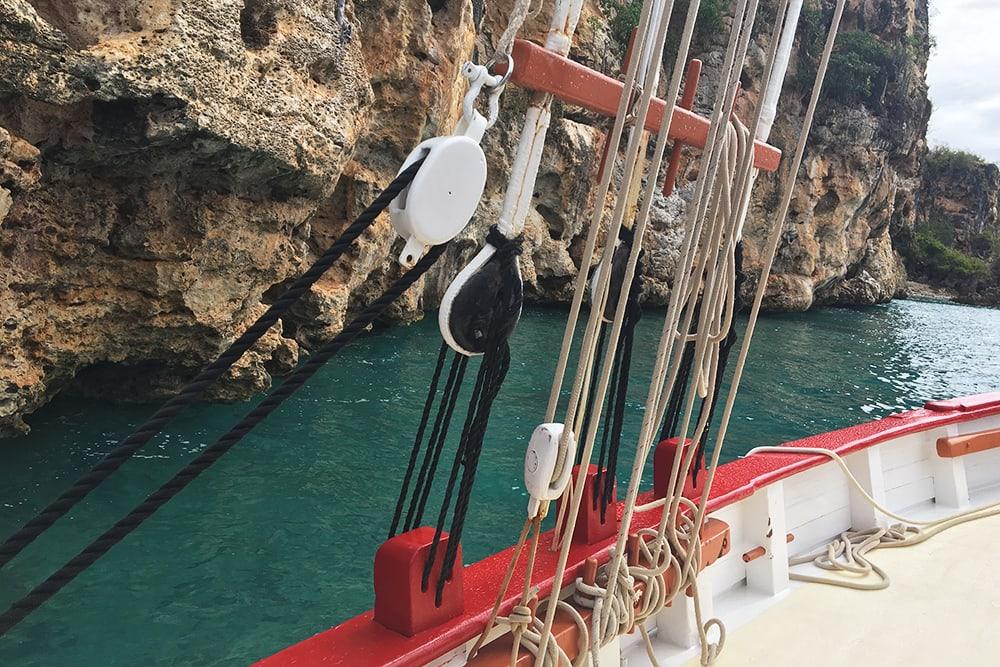 Would you recommend any particular must see places there?
Most of the must see places in Anguilla are beaches. Meads Bay, Shoal Bay, and Rendezvous Bay are three of the best beaches in Anguilla and you should definitely visit all of them. 
Meads Bay, which is where I stayed, is a beautiful area lined with numerous beachfront restaurants. One of the most famous restaurants on the island is called Blanchards Beach Shack, which is located right on the sand in Meads Bay. They have a diverse menu of food and drink options that you can order from and then enjoy with your toes in the sand. 
Shoal Bay is Anguilla's most well known beach. The water at Shoal Bay is quite vibrant and the sand is completely white. There are a few restaurants near the beach as well as a small building where you can rent snorkeling gear. It's a great area to spend a leisurely day relaxing under the sun and swimming in some of the most turquoise water you've ever seen. 
Rendezvous Bay is equally beautiful. There's a restaurant on this beach called the Sunshine Shack that I would highly recommend visiting. Essentially you can claim beach chairs and enjoy the facilities at the Sunshine Shack all day for free as long as you agree to purchase a lunch there.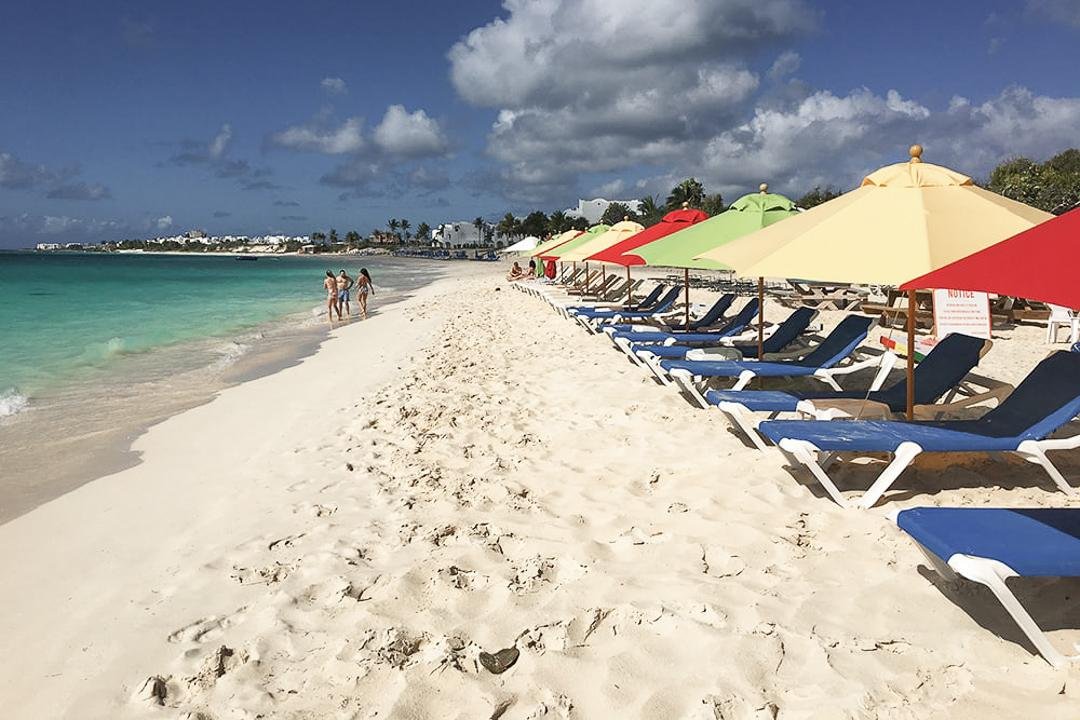 Now if hanging out at a restaurant all day seems a bit much, let me tell you that it isn't. When you claim a beach chair and begin to relax among the calming reggae music while gazing out towards the water, you won't want to leave. You can sit around ordering drinks all day before the restaurant serves a collective meal on the beach to all of their patrons. It feels like more of a beachside community than it does a restaurant. 
How can you get around? 
You could rent a car but I would recommend booking taxis through your hotel. The island isn't that big so you should be able to get anywhere you need to go by means of taxi.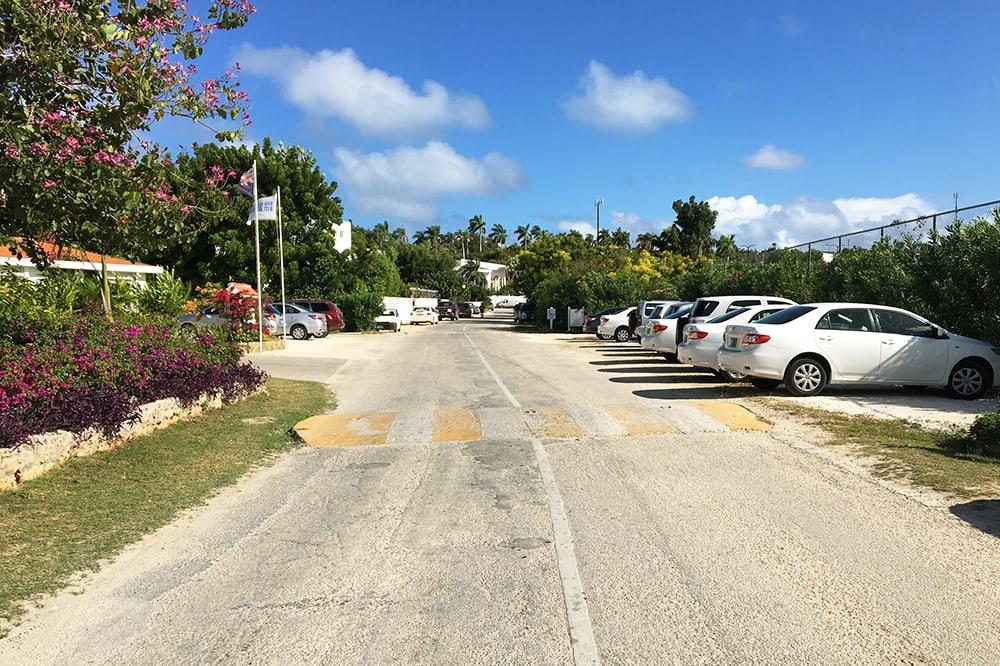 Where can you stay? 
I would recommend staying on Meads Bay as this is where most of the restaurants and hotels are located. My family and I stayed at the Carimar Beach Club, which is located directly on the beach and some of the units have incredible ocean-facing views. Although the entire island is expensive, Carimar is cheaper than some of the other hotels as it feels more like an Airbnb compared to the resorts on the island. Check current rates and availability here
For more of a luxury experience, I would recommend Frangipani Beach Resort or Malliouhana Resort, which are on either side of Carimar Beach Club. Both of these hotels are located on the water and they offer more of a resort experience at a higher price. 
If you'd like to stay on Shoal Bay, check out the Zemi Beach House. This resort looks absolutely incredible and would surely cater to any luxury traveler. Check current rates and availability here
Overall, Anguilla is a bit pricey but you certainly get what you pay for.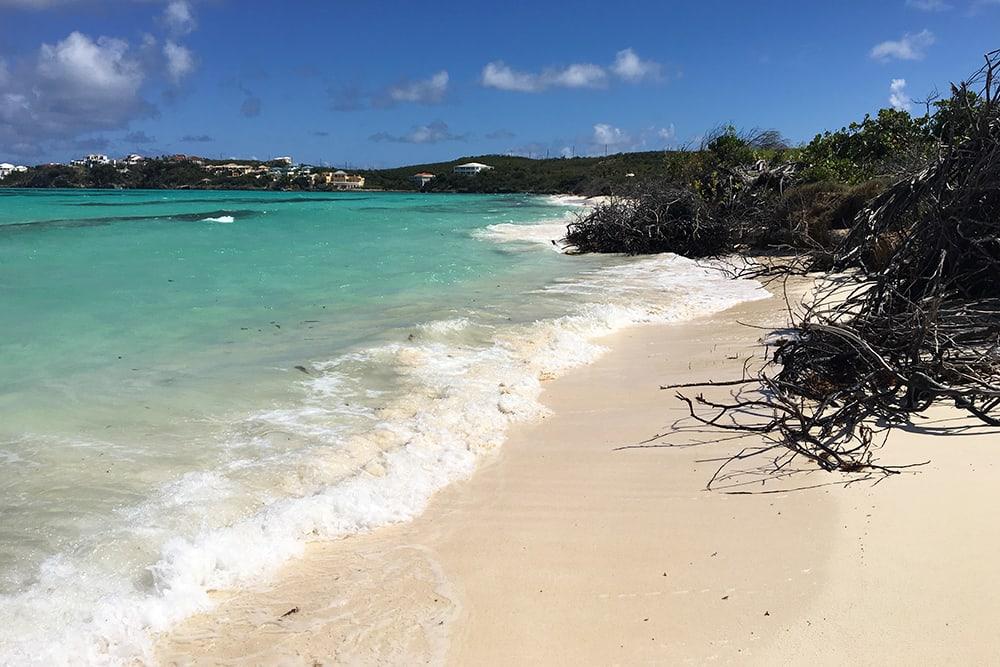 What special dish do we need to try?
Remember how I mentioned Blanchards Beach Shack earlier? Well aside from the beach shack, there's also a sit down restaurant, simply called Blanchards, that serves some of the best food in the Caribbean. Really any dish at this restaurant should be incredible but specifically you might want to try their crayfish ceviche, grouper nicoise, or the lobster & shrimp cakes. 
The beach shack has really delicious food also. Although there are many options, my one recommendation would be ordering their chips and guacamole to snack on.
In terms of drinks, Anguilla is famous for its rum punches so I would highly recommend trying a couple of these while visiting the island. There's nothing quite like a refreshing rum punch under a Caribbean sun. 
Anything in particular we should pack for a trip there?
I would say you just need to pack the usual beach stuff: bathing suits, sandals, sunglasses, etc. Upon arriving to the island, you'll want to purchase plenty of sunscreen as you'll likely be in the sun throughout most of your visit. In terms of towels, odds are that your hotel will provide them for you. However, I would recommend asking if you're allowed to bring the hotel's towels with you to other beaches. If so, you can save space in your bag by not packing any towels. 
Aside from that, the other thing you might want to bring is a camera. I'm positive you'll want to capture the beauty of this island and make your friends back home jealous of your incredibly scenic and off the beaten path vacation. 
About Michael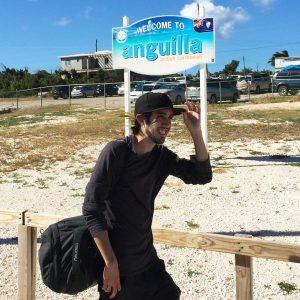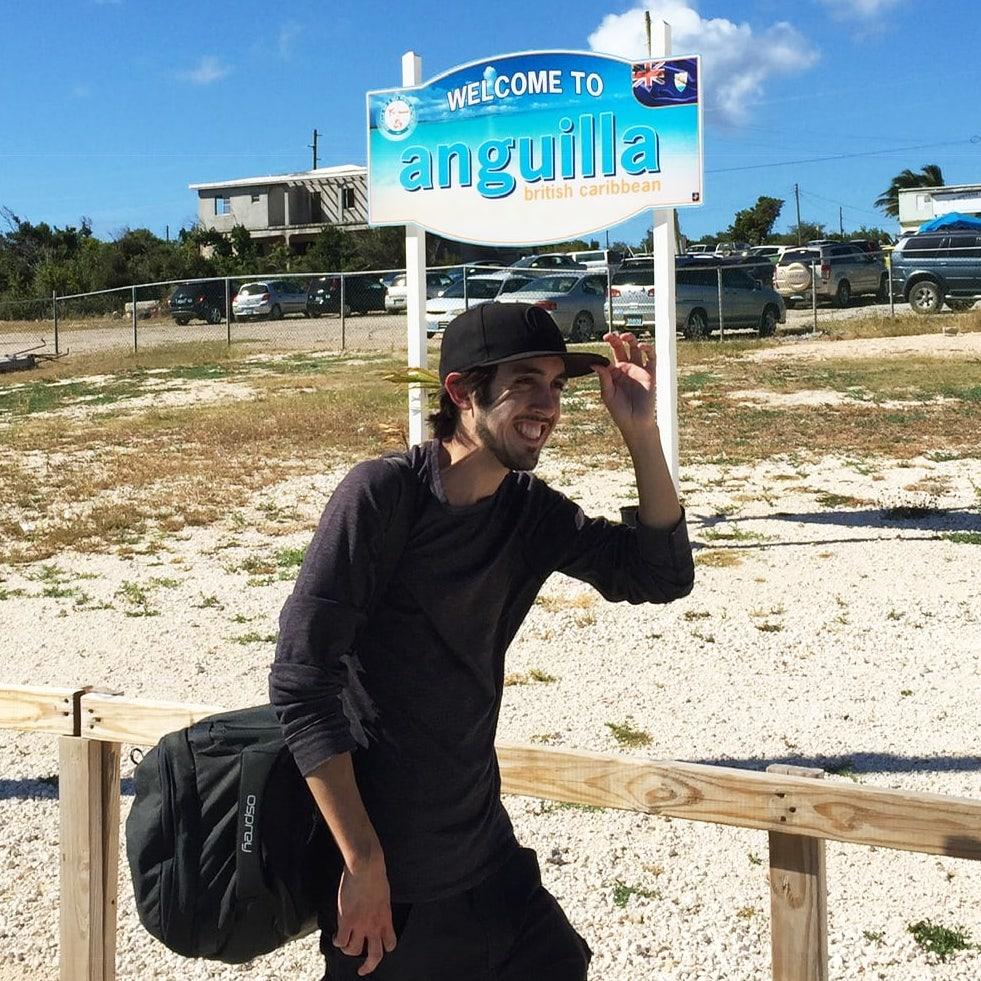 Michael is the founder of Passport Explored, a blog that focuses on unique destinations throughout the world. His goal is to inspire people to step outside of their comfort zone and live without regrets. You can follow him on Twitter, Facebook, Instagram, and Pinterest. 
Have a special place off the beaten path you'd like to share? From far off countries I can't pronounce to hidden streets in Paris, I would love to hear about your secret finds. Email me at silvia@heartmybackpack.com with the destination and I'll send you some questions to answer about it!