When researching how to take the ferry from Japan to Russia, I was very excited to see that my only option was to catch the ferry from Sakaiminato.
Okay that might sound odd, as Sakaiminato isn't exactly amongst Japan's top tourist destinations. At least Danielle thought it was strange that I was pleased that we would have to travel 750 kilometers from Tokyo to get the ferry.
But I'm always saying that a trip to Japan should include at least two stops: Tokyo and somewhere off the beaten path. Another important experience to have in Japan? Visiting a Japanese onsen, or hot-spring bath! So I was thrilled to be heading to a town I had never heard of before, especially when I found out they had a hot spring hotel.
Sakaiminato is about an eight-hour train ride from Tokyo, with part of that being on the bullet train, but as Danielle was more interested in having more time in Tokyo and Sakaiminato than experiencing Japan's trains, and I had already taken the bullet train many times, we opted to fly instead. Perhaps Danielle was also a bit traumatized from our last train ride together.
This gave us a little over 24 hours in Sakaiminato, which was just enough time to get to know this quirky little city.
You can watch my vlog from our time in Sakaiminato here:
Sakaiminato is probably most famous for being the home of Mizuki Shigeru, who created the Ge Ge Ge no Kitaro manga. And by famous I mean famous – the city is full of shops, sculptures, and murals dedicated to the manga, and judging from the number of people I saw around town with Kitaro balloons, it seems like it's the main draw for tourists visiting Sakaiminato.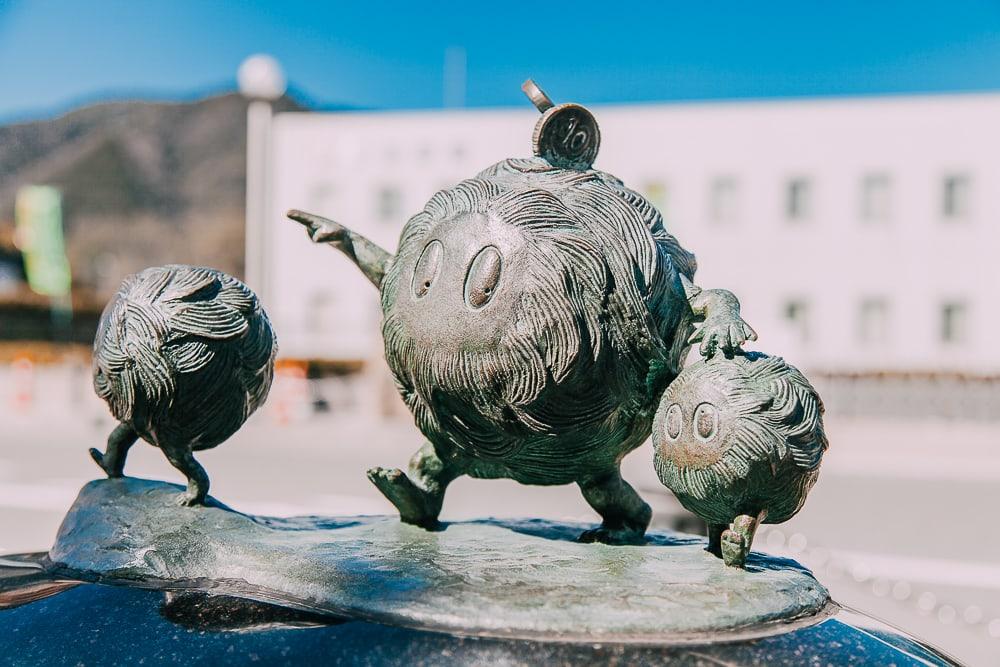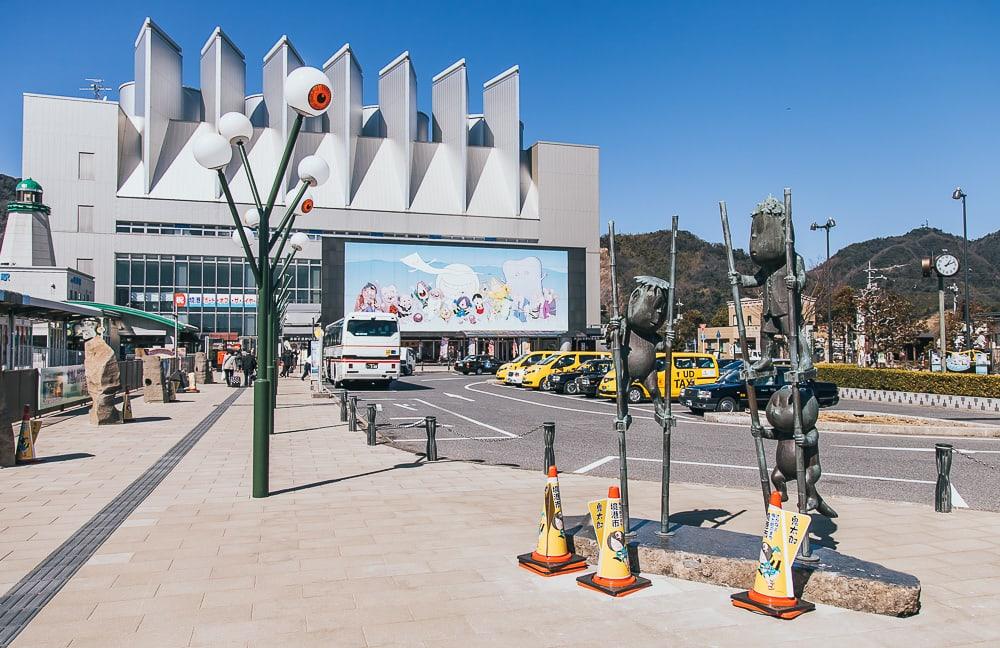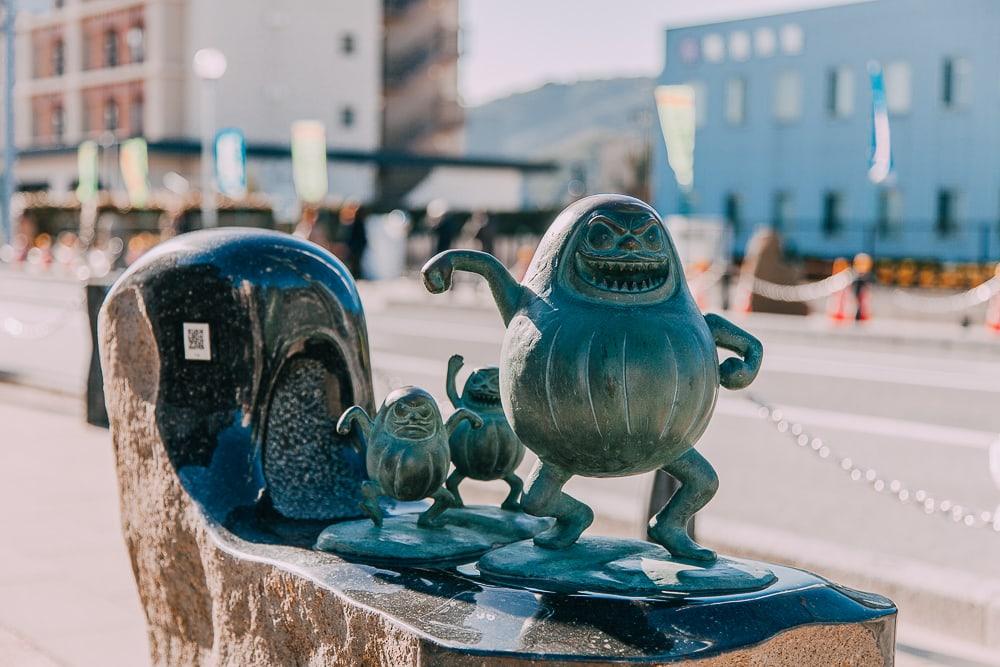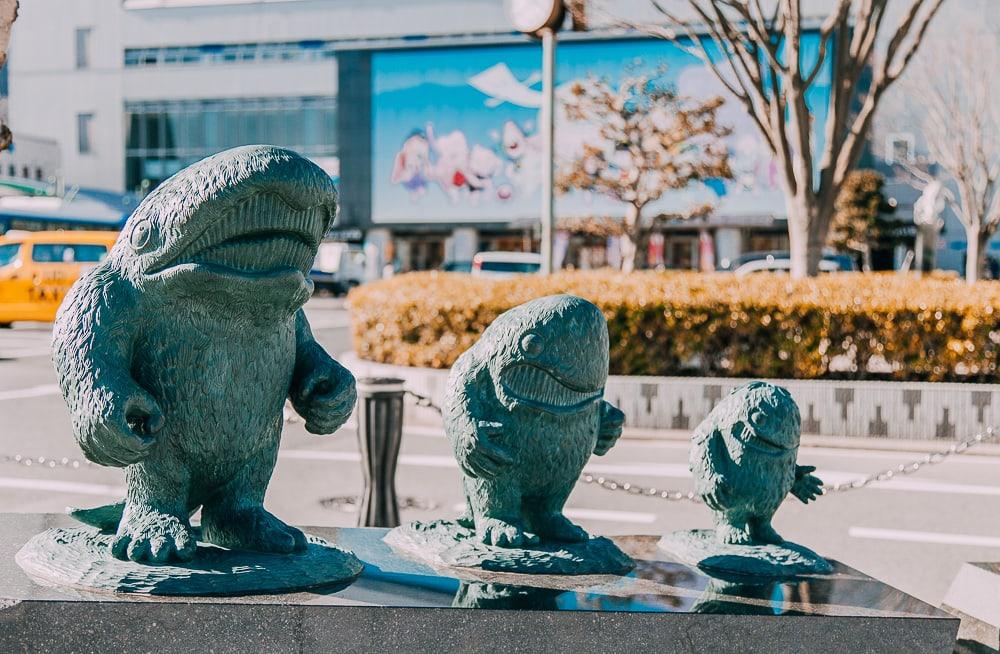 Though even without being a manga fan I found Sakaiminato really fun!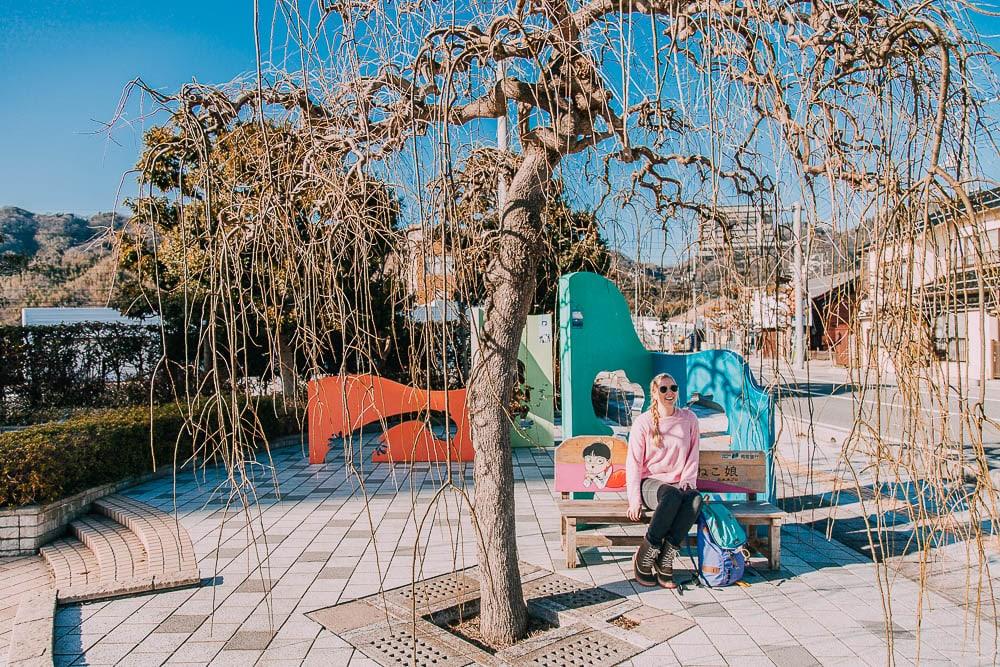 It's a typical small Japanese city, which I was excited about showing Danielle because it's just such a different experience than Tokyo. We went grocery shopping (stocking up for our ferry journey!), went to the local drug store (Japanese drugstores are sort of amazing), and then we headed to Sakaiminato's fish market.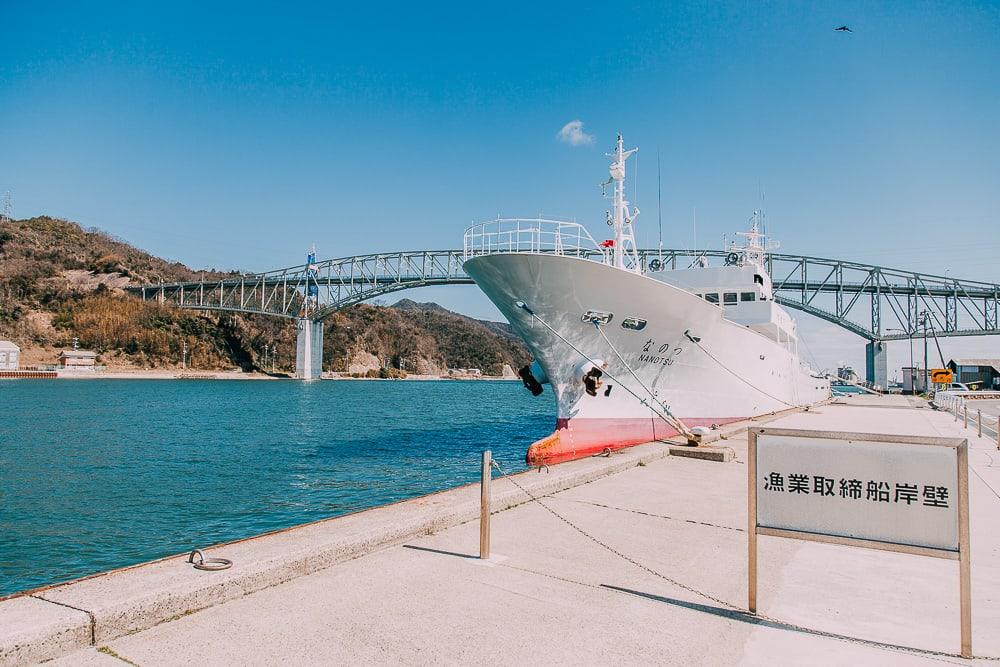 The cool thing about the Sakaiminato fish market is that the stalls were almost exclusively selling crab. Sakaiminato is famous for it's "Matsuba" snow crab, and the city is actually Japan's largest producer of crab. All the stalls at the fish market were offering samples, so Danielle and I ate are way through the market and it was SO tasty.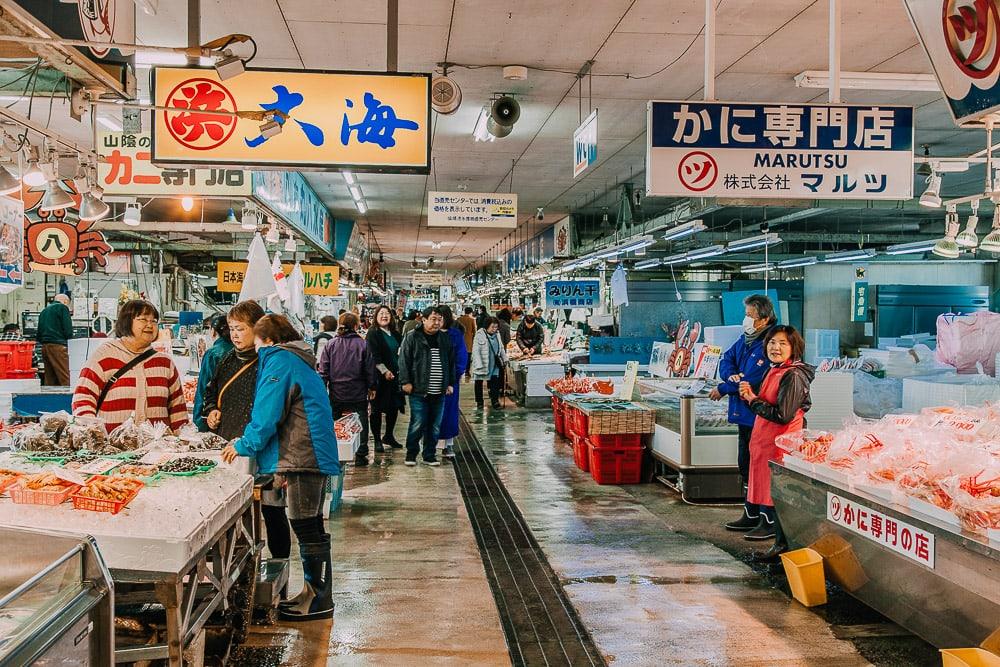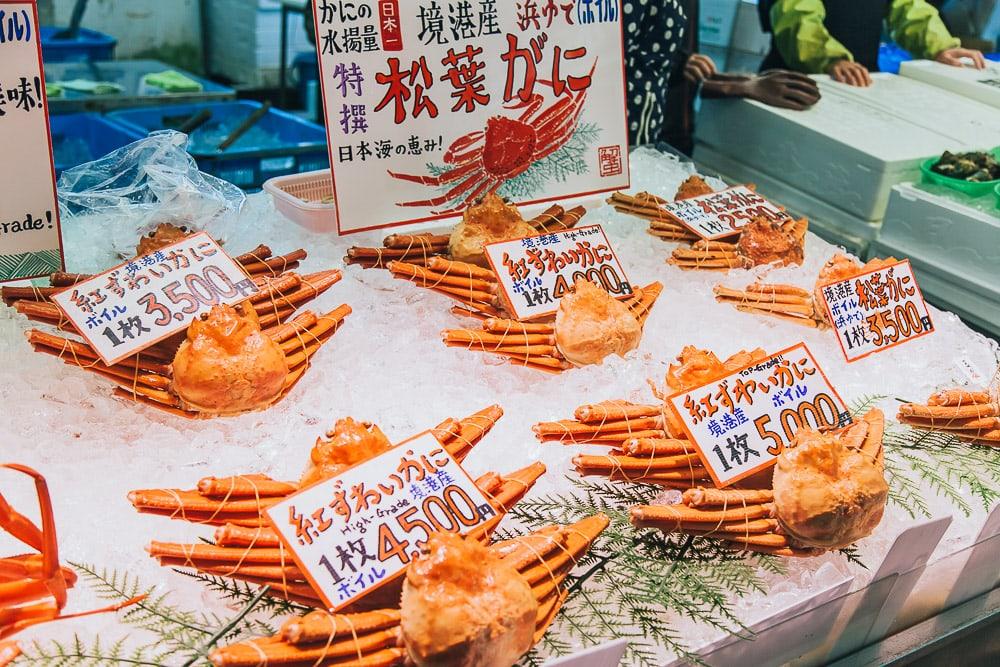 And then of course we had to go for sushi, because this was our last day in Japan! We stopped at Iroha Sushi on the waterfront, which ended up being one of my favorite (of many) sushi meals of the trip. The fish used were also different from the usual ones, as I assume they were the morning's fresh catch. So good.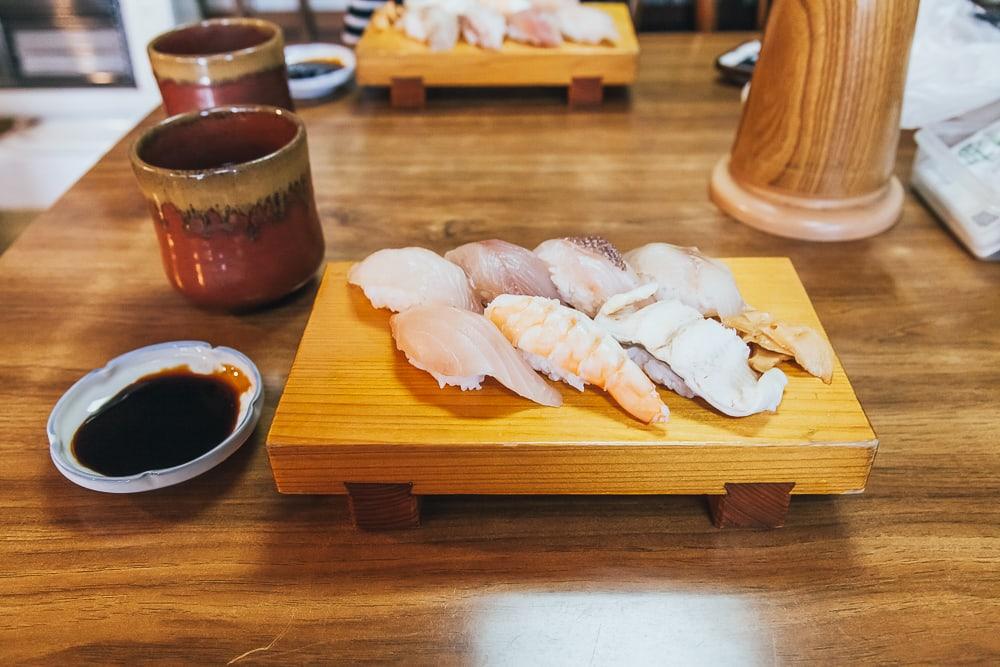 But still the highlight of my time in Sakaiminato was our onsen hotel. We stayed at the Onyado Nono Sakaiminato Dormy Inn, which was everything I had hoped it would be.
Okay, maybe this is just my weird obsession with hotels (my grandparents used to run a hotel in Norway, so I've loved hotels since I was little), but I'm such a fan of Japanese hotels, especially ones with hot springs.
When we arrived at the Onyado Nono, which was conveniently right by the train station, we first had to store our shoes in little cubbies because the whole hotel is covered in tatami mats. And I loved that our room had the traditional tatami mats, but also beds to sleep on, instead of cots on the floor.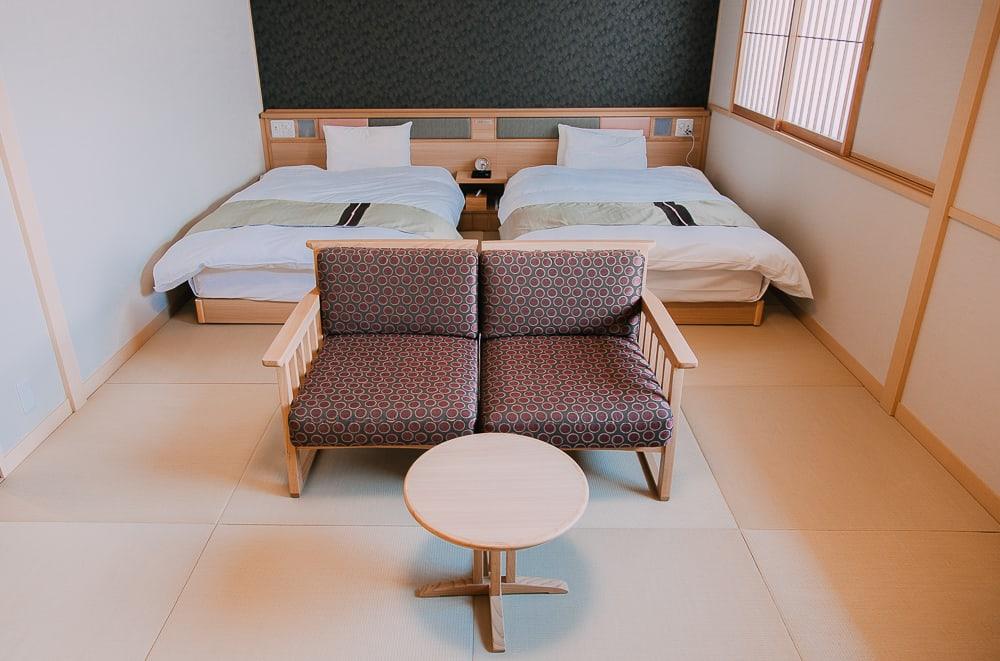 And the building is really tall, so the views out over Sakaiminato were amazing.
I also find that, while I love them, Japanese hot spring baths can be a little intimidating when they're really big and full of many people, so I appreciated that this one was relatively small and empty. The baths are of course separated by gender, and then each has an indoor and outdoor bath. I wish I could have photographed them for you, but of course I couldn't bring my camera into a room of naked bathers.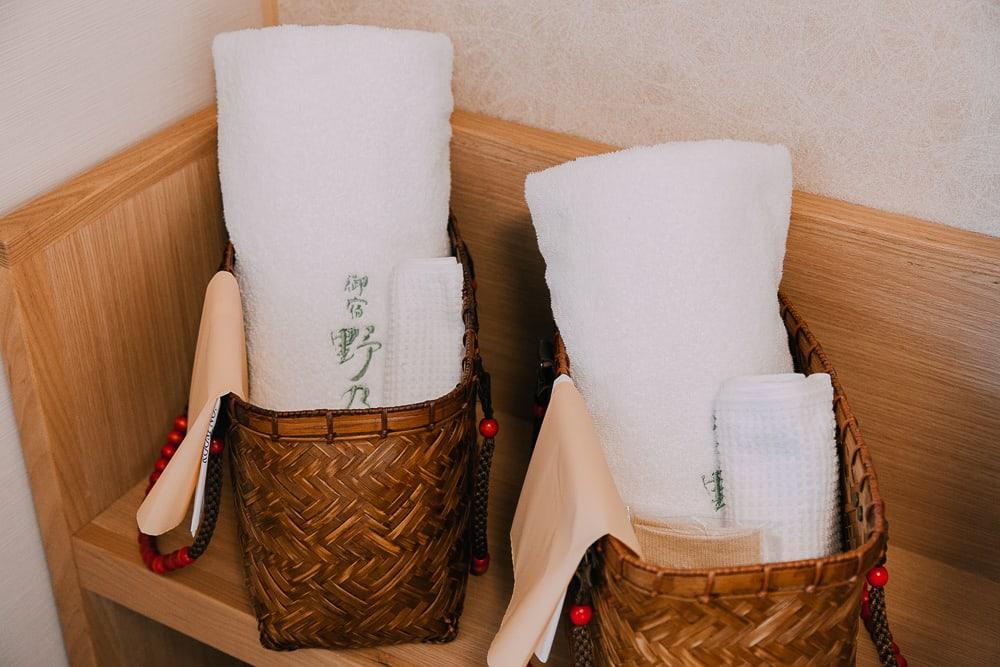 The hotel also offers free noodles in the evening, and an amazing breakfast buffet. You might know by now that I'm obsessed with Japanese breakfasts, and this one was so good – the perfect finish to our time in Japan!
You can find more information about the Onyado Nono including prices and availability here.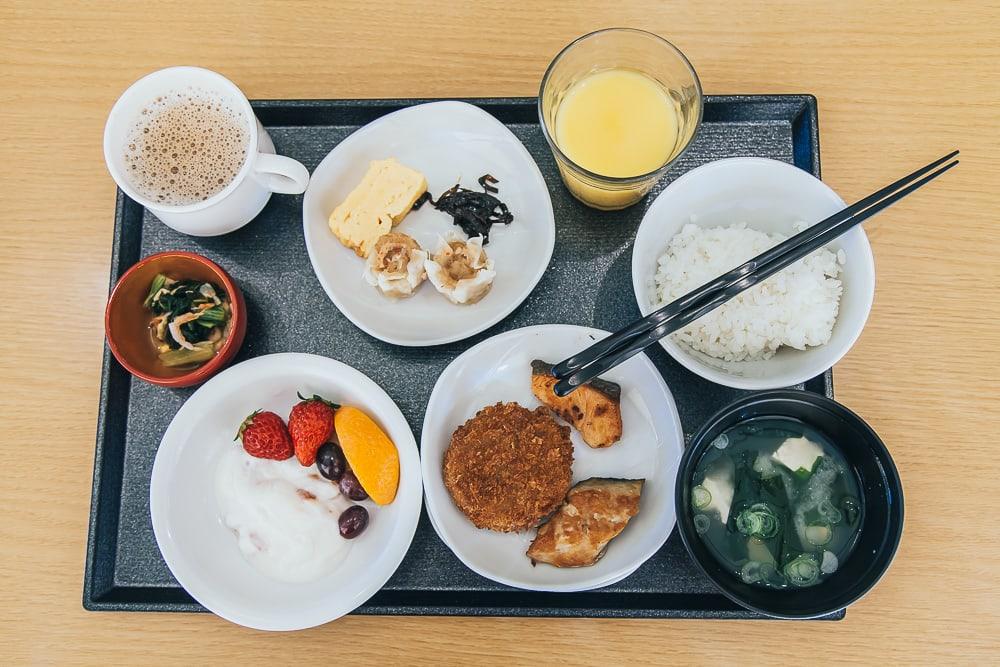 In the end Danielle and I were really happy that we decided to add a night in Sakaiminato before getting the DBS Ferry the next evening, instead of just flying down from Tokyo the day of our ferry departure. It was fun to get to know this little city a bit, and I think staying at a hotel with hot springs definitely added to Danielle's first experience of Japan. So wins all around!