This is a guest post written by Umesh Joshi
Tokyo is a beautiful city to visit as it has two different sides to marvel at: it's so highly technologic, modern and chaotic but, at the same time, it has a hidden and more intimate historical side made up of beautiful temples, astonishing thermal bath experiences and so much more.
I went there with my friends and I decided to create my own list of my top 20 things to do in Tokyo, Japan. Let's get started!
1. Visit an onsen to relax and experience the Japanese hospitality and thermal tradition
2. Make a wish in the temples – you can even buy a wooden board and write your wish on it.
3. Live the karaoke experience singing out loud and having some fun.
4. Take a road trip to enjoy outstanding views of Mount Fuji. You can check this site to rent a car. It is effortless and convenient to hire a car on Holiday Autos site. If you cancel up to 24 hours before your pick up, you will be refunded in full. We used it, and it helped us a lot to optimize our itinerary and save some money too.
5. Go for a temple tour to fully immerse into the ancient Japanese mystical roots and live the surreal atmosphere away from the city's buzz
6. Walk across the insane Shibuya Crossing, a mind-blowing experience as this is one of the busiest intersections in the world.
7. Visit a Cat Café, enjoy something to drink and pet some new feline friends!
8. Taste the famous green tea, the Japanese elixir for a long healthy life!
9. Grab some super fresh delicious sashimi at the Tsukiji fish market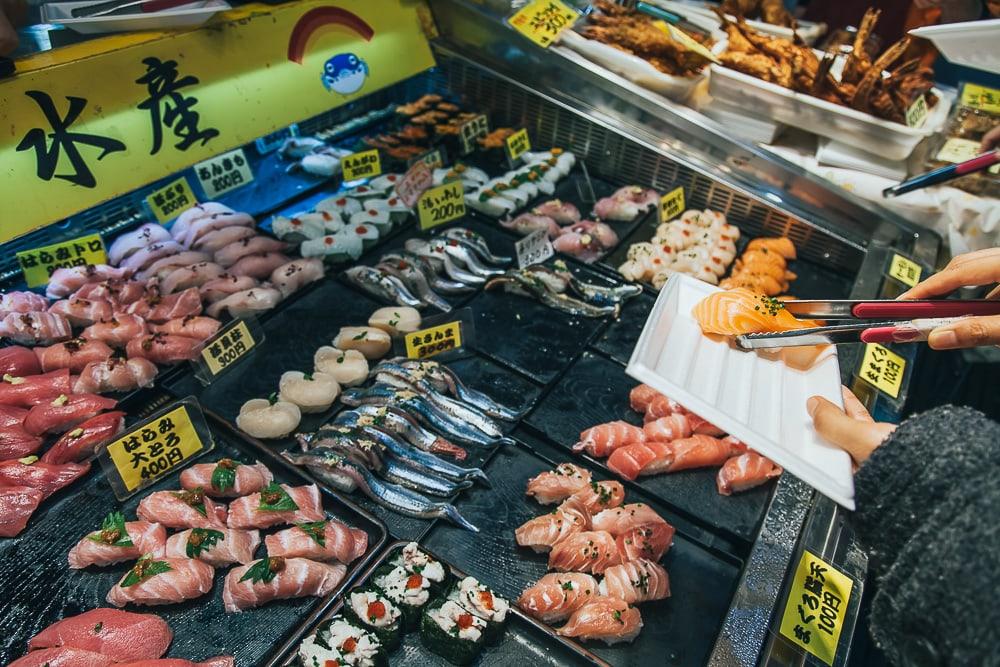 10. Go for a stroll at Yoyogi Park to relax and enjoy nature! The beautiful cherry blossoms are the highlight of spring and the ginkgo tree forest, which turns intensely golden, is especially lovely in fall.
11. Wear a kimono, a traditional Japanese garment, and feel like a geisha.
12. Pay a visit to the Imperial Palace and appreciate its beautiful gardens and the majestic architecture.
13. Experience the traditional Japanese tea ceremony and feel like a local!
14. Eat the best sushi of your life in one of the incredible restaurants you will find all over the city.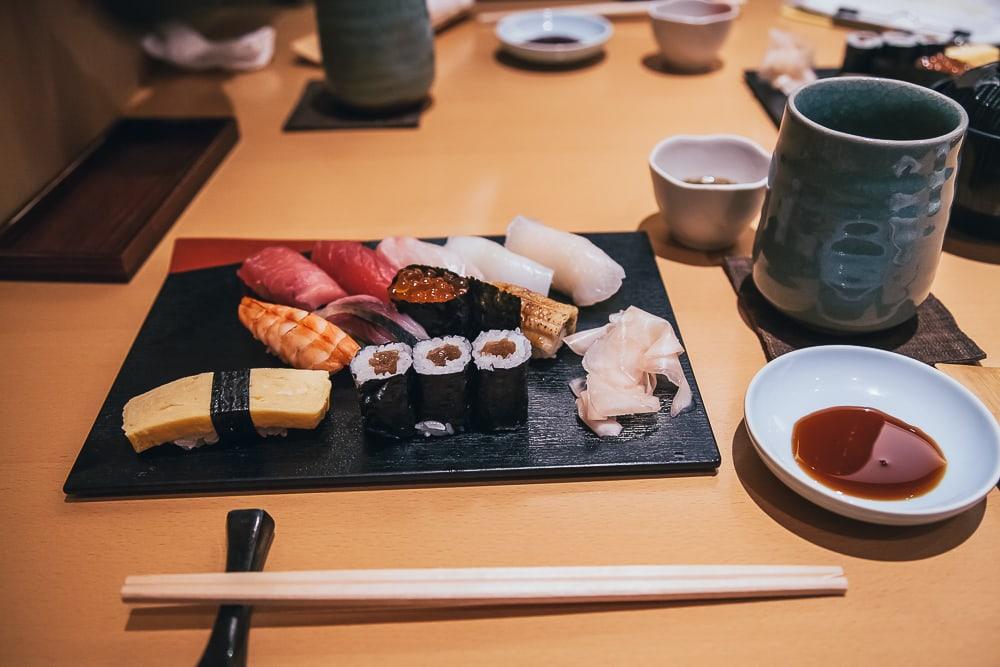 15. Spend a night in a ryokan to enjoy some traditional vibes and sleep on typical tatami mats. We loved it!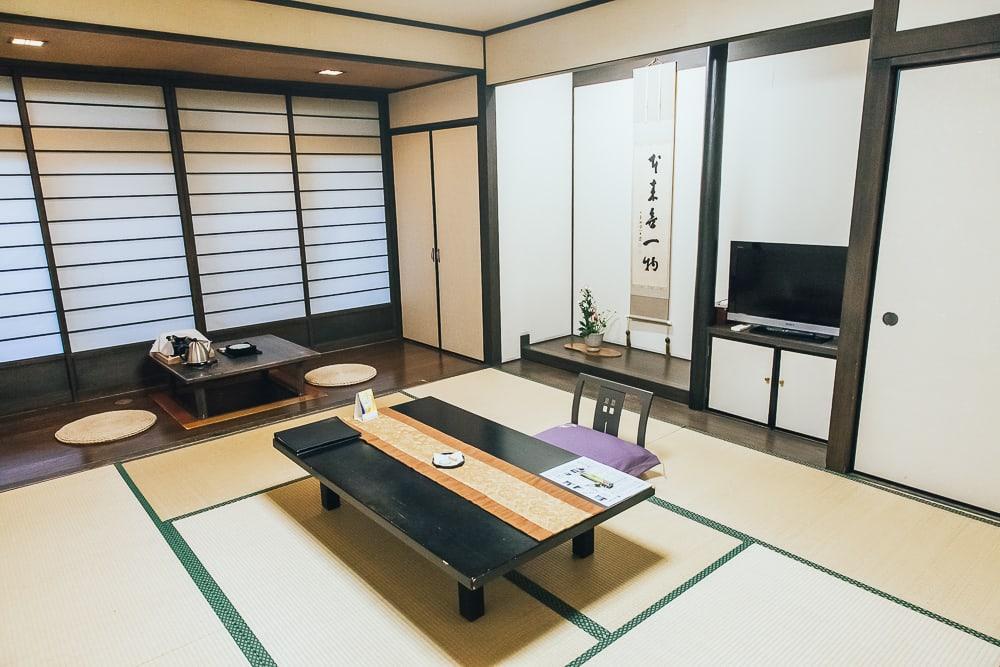 16. Have some fun at Tokyo Disneyland for amazing attractions and magical entertainment.
17. Marvel at the view from Tokyo Sky Tree, the world's tallest tower at 634 meters showing the city from a unique perspective.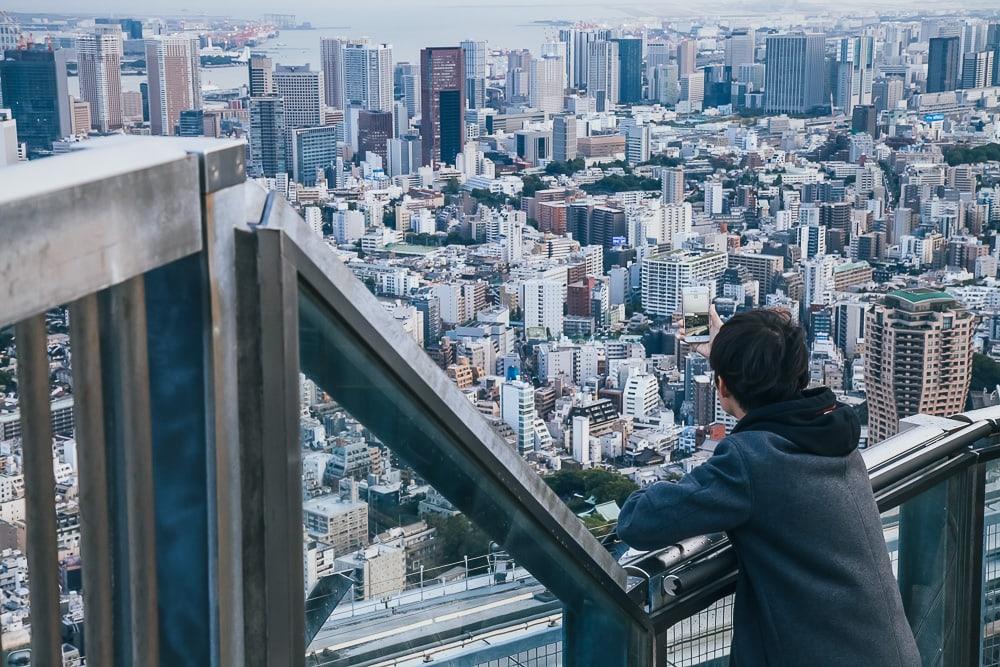 18. Get lost in Akihabara, the famous "Tokyo's Electric Town". If you are a manga and anime lover as we are, you will love it!
19. Have a picnic at Ueno Park to relax from your tourist adventures and enjoy some calm, charming natural scenery.
20. Go for some crazy shopping in Harajuku, the best place to discover new trends and find unique, extravagant items to rock your outfits with a Japanese touch!
These are my top 20 best things to do in Tokyo. I hope this will be helpful for you to learn something more about this incredible city and make the most of your travel experience in one of the most beautiful and contradictory places on earth!