Please note that I visited the Quirimbas Islands in 2019 when there were no militant groups in the region. Check news sources for the most updated situation here. 
If you read my Mozambique itinerary post you already know that the Quirimbas Islands were my favorite part of Mozambique. I mean, I might even say they're my favorite part of Africa.
I just could not get enough.
I also couldn't get enough information about the Quirimbas while trying to plan this portion of our trip. What I could find was often confusing or out of date, so Danielle and I basically just went to Ibo Island hoping for the best.
But if you're the type of person who likes to plan trips in advance don't worry, I'm going to try to cover everything I wish I had known about the Quirimbas Islands before visiting so that you can be much more prepared than I was.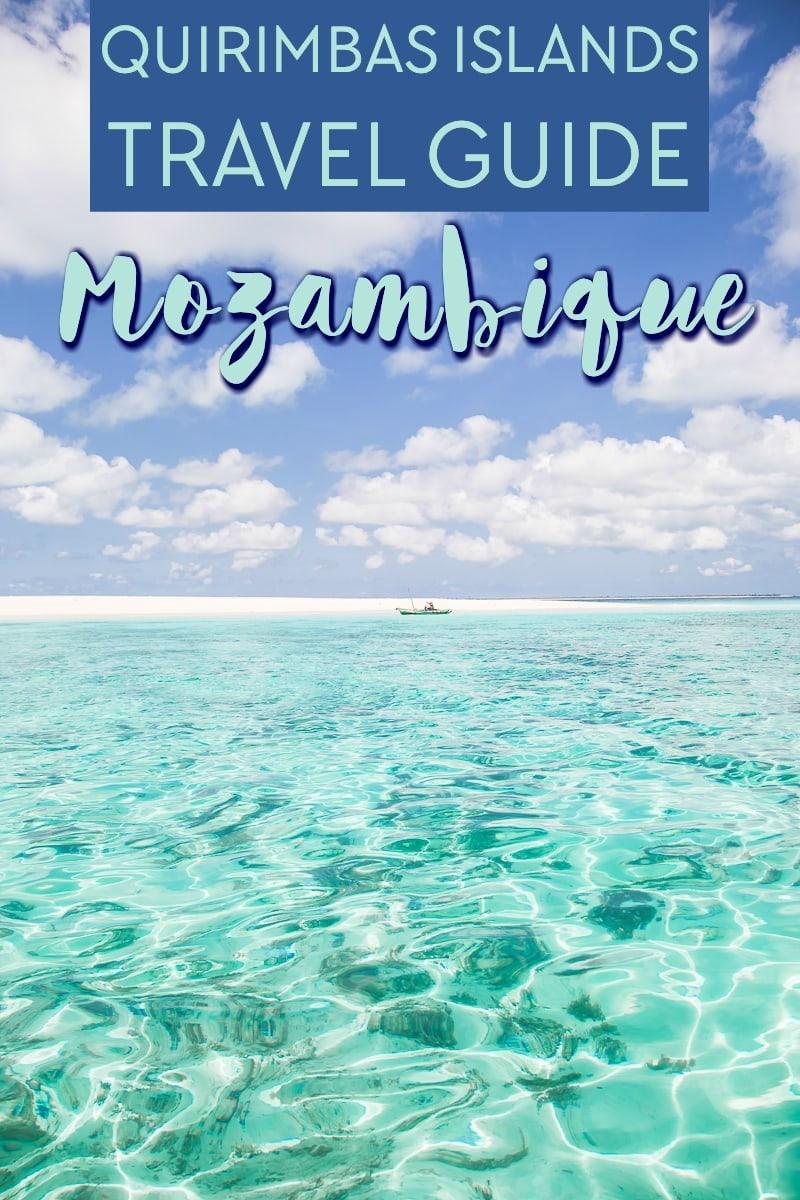 Which islands to visit in the Quirimbas Archipelago
The Quirimbas Archipelago consists of 32 islands off the northern coast of Mozambique, stretching up to the border with Tanzania.
There are a few fancy private island resorts like Anantara Medjumbe Island Resort, which can be reached by plane from Pemba, and Azura Quilalea, which can be reached by helicopter or private charter from Pemba.
But otherwise you'll probably want to go to Ibo Island, which has the most hotels, and then arrange boat trips to neighboring islands from there.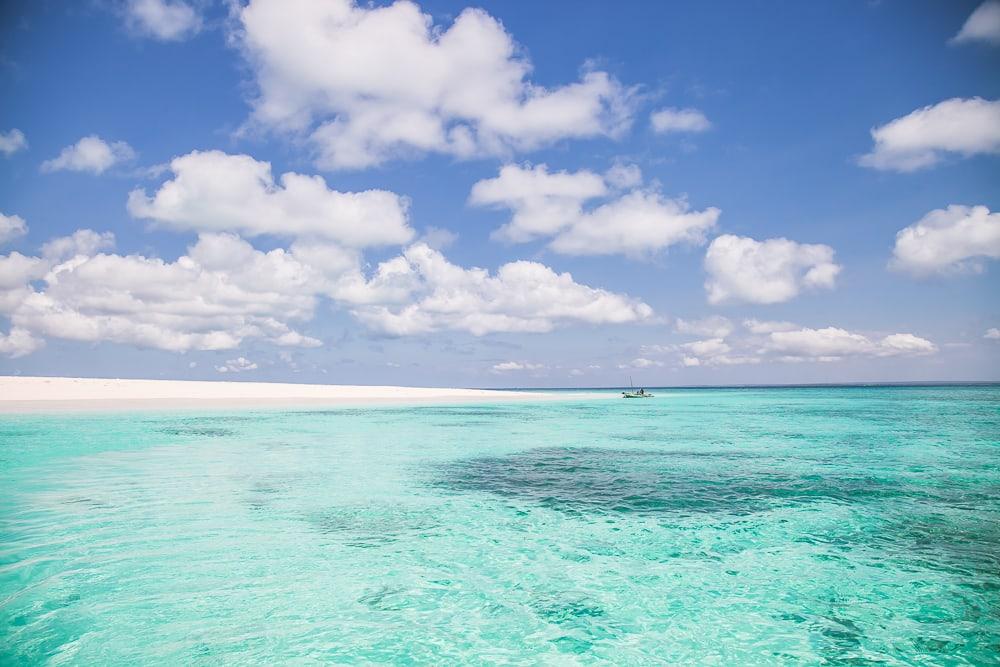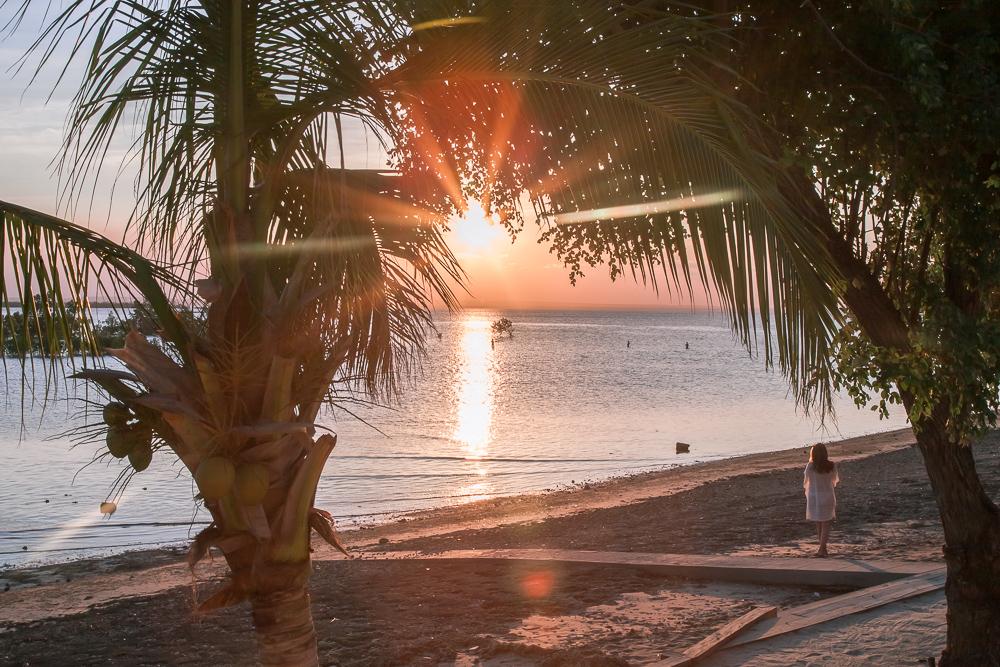 Ibo Island
Ibo Island was first developed as an Arab trading post in the 7th century, and later in the 17th century became the second most important trading post for the Portuguese in Mozambique.
A lot of the buildings on the island were destroyed by the cyclone in April of this year, but almost all of the hotels have been completely rebuilt. Now they're just waiting for tourists to begin returning, as apparently a lot of people canceled their trips after hearing about the storm. And we could certainly see that – we rarely saw other tourists around the island outside of our accommodation.
From a tourist perspective this is now a great time to visit the Quirimbas Islands as most of the accommodation on the island have lowered their rates and you will have the islands mostly to yourself.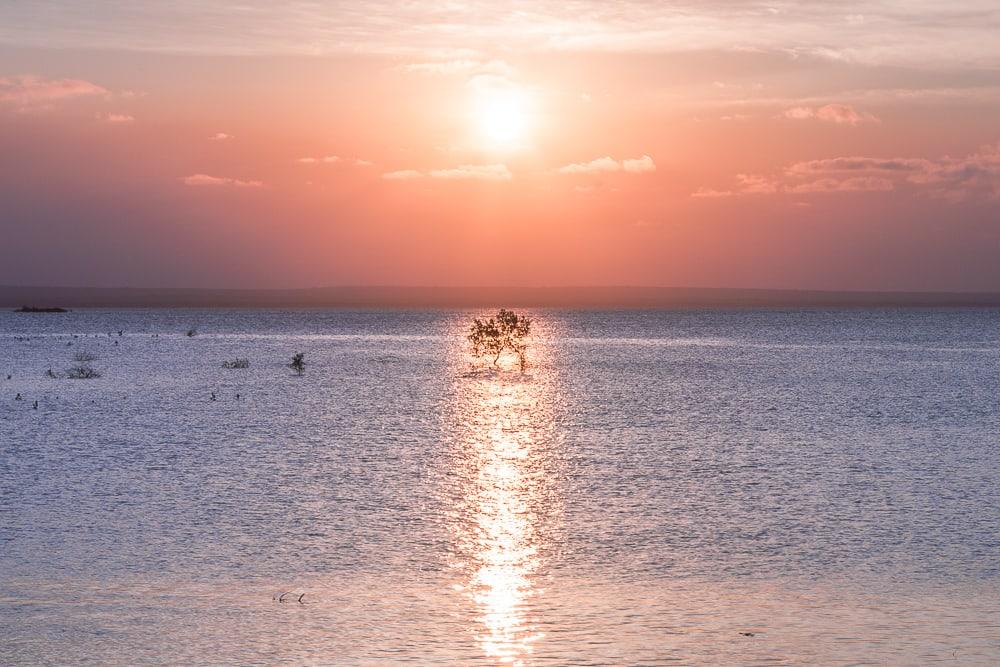 Getting to Ibo Island and the Quirimbas
We decided to take public transport from Pemba to Ibo Island, which took about twelve hours. First we got the chapa to Quisanga and rode it all the way to the port at the end in Tandanhangue. Then we had to wait about four hours for the tide to come in so we could get the public boat across to Ibo. Ibo Island is really small, so we could then simply walk to our accommodation from the port.
To be honest, I would only recommend doing this if you really want to rough it. The minivan was very crowded and hot, and I came out with several bruises from having been squished for so long. But it was an adventure!
I only wish I hadn't made the mistake of telling our taxi driver from Pemba Airport that we were planning to go to Ibo, because he then told me if I wanted to book a private transfer to the port it would cost 7,000 metical, or about 100 USD. So the entire six hour ride up to Tandanhangue I kept thinking how happy I would be to pay a hundred dollars to have more breathing room. If only I hadn't known!
And so for our return journey we did book a private transfer. We met two people on Ibo who also wanted to go back to Pemba the same day, so we shared a private boat and car back, which took a total of about four hours instead of twelve.
Ibo also has an airport, so if you want to avoid the bumpy roads you could fly from Pemba. The road to Tandanhangue goes through Quirimbas National Park, which is beautiful but also consists mostly of a very bumpy dirt road, so even in the private car I got quite carsick.
Perhaps a good solution would be to fly there and travel back overland, as I've heard the flight is also really beautiful, and that way maybe you will meet some people you can share your transport back with.
Ibo Island accommodation
We kept extending our stay on Ibo, so we ended up staying at several different hotels.
Our first and by far best stay was at Mwani House. This was definitely my favorite hotel on the Quirimbas Islands and ahh I hope I can return someday.
We ate breakfast and dinner at the hotel each day, and then lunch in town. I especially loved the big breakfasts, with a view out onto the water.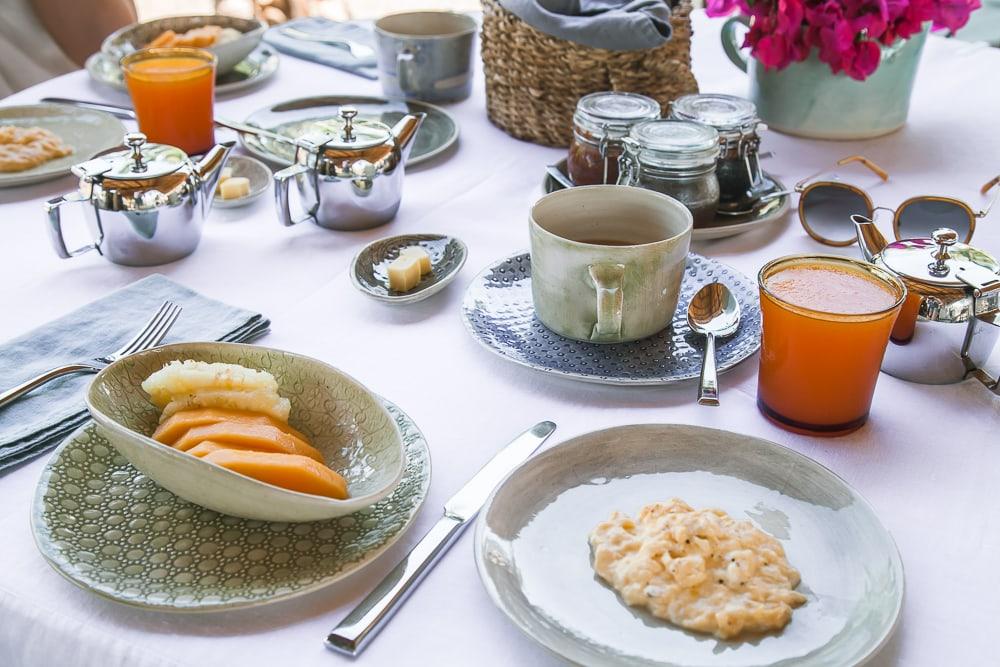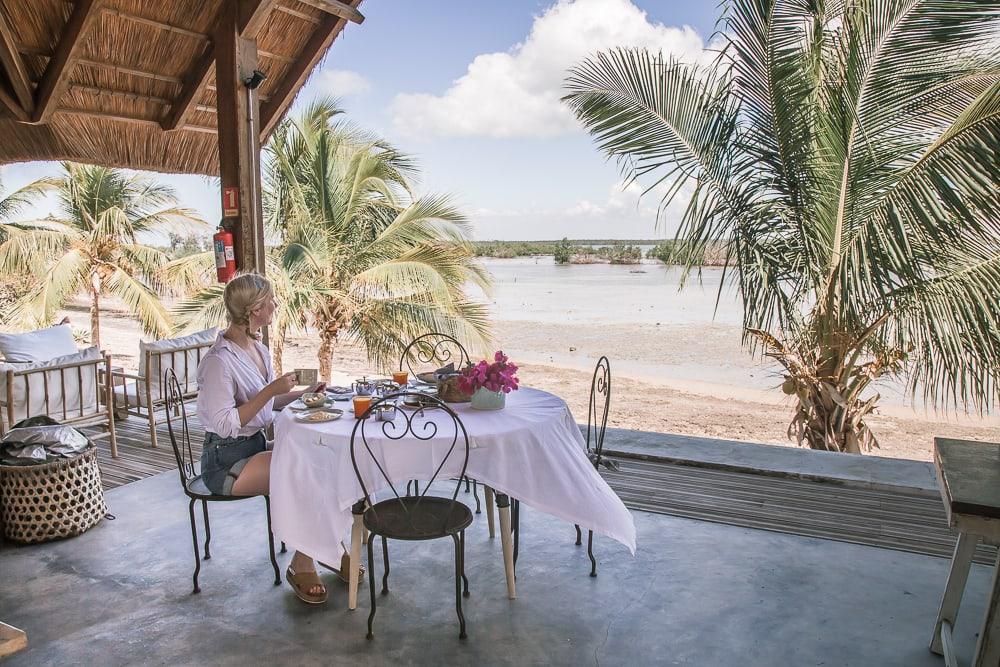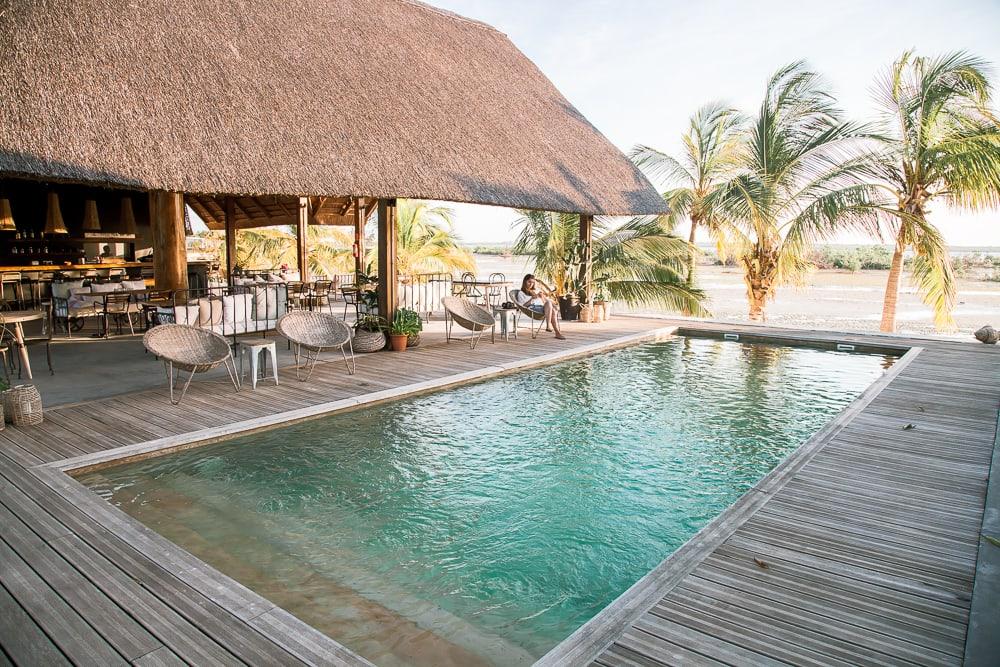 And our bungalow here was so pretty.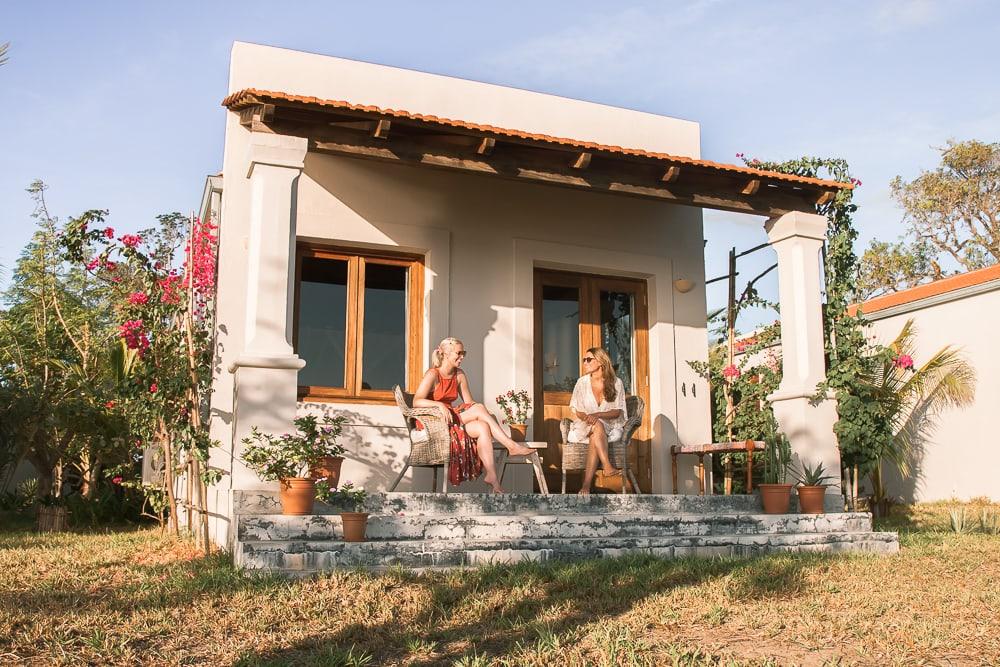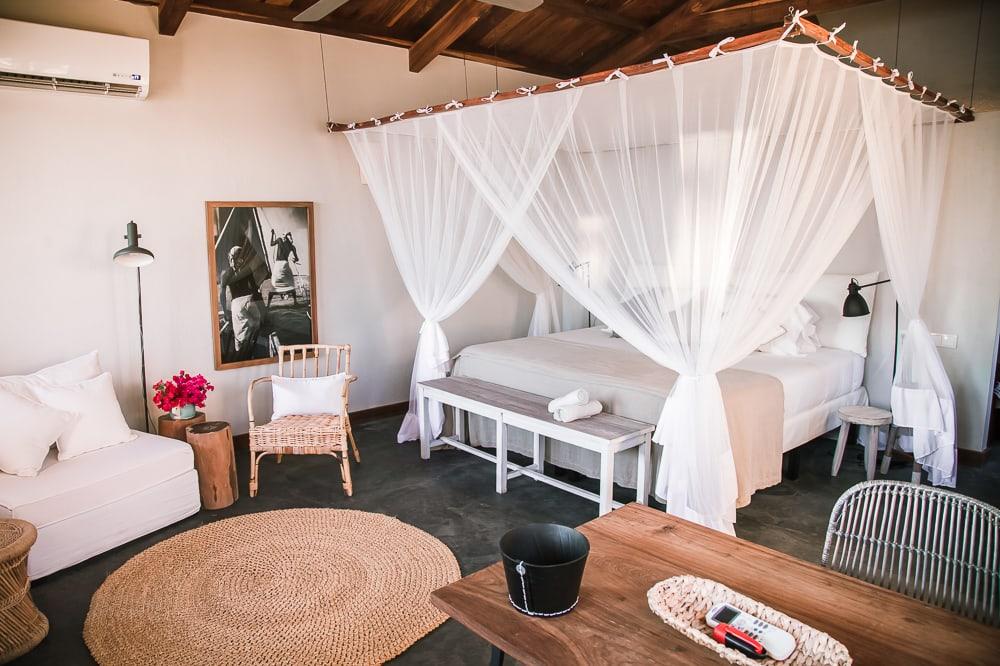 Mwani House is part of the Ibo Foundation, a development project dedicated to local vocational training and economic development. And all of the workers there were seriously so nice.
Check current rates and availability at Mwani House here
We then took a trip out to Matemo Island for a night, and when we returned we spent two nights at Miti Mwiri.
Miti Mwiri is a lot more basic than Mwani House (we missed our evening turndown service!), but it was more of a social hub as a lot of guests were staying here and the bar would get busy at night.
One thing to note here is that the toilet is simply behind a wall, so if you're rooming with someone they will hear everything – fine if you're traveling with a close friend, but maybe not super romantic?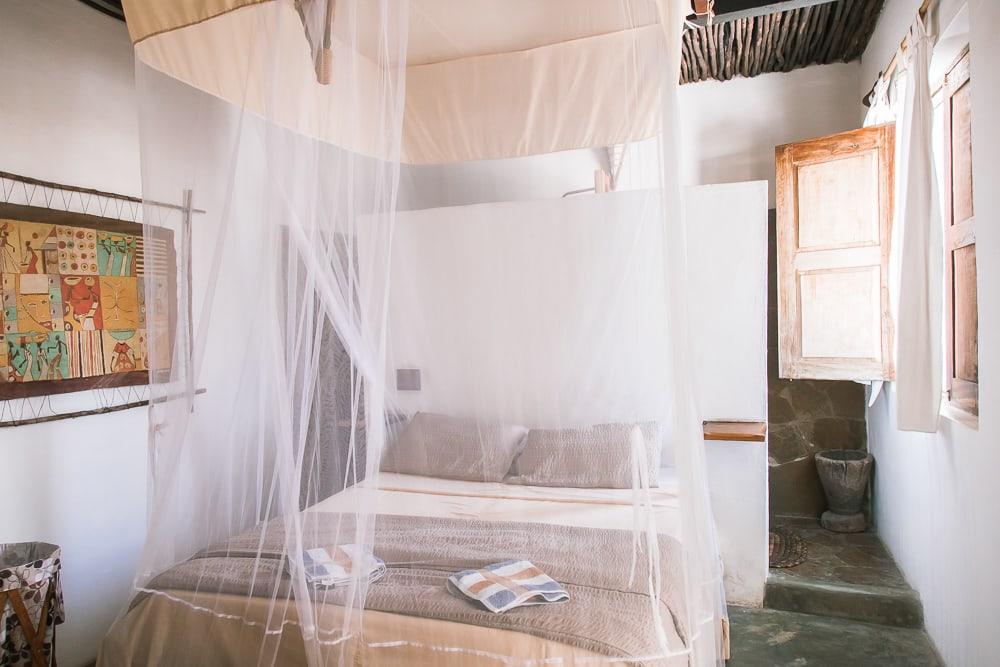 Check current rates and availability at Miti Mwiri here
We originally had planned to spend our last night on Quirimba Island, but we wouldn't have gotten back to Pemba in time so we ended up moving hotels on Ibo instead, this time to Ibo Island Lodge.
Staying at Ibo Island Lodge felt a bit like overnighting in a museum – in a good way! It's in an old colonial building with the original furniture and even light switches. They also have two pools, so we had ours to ourselves.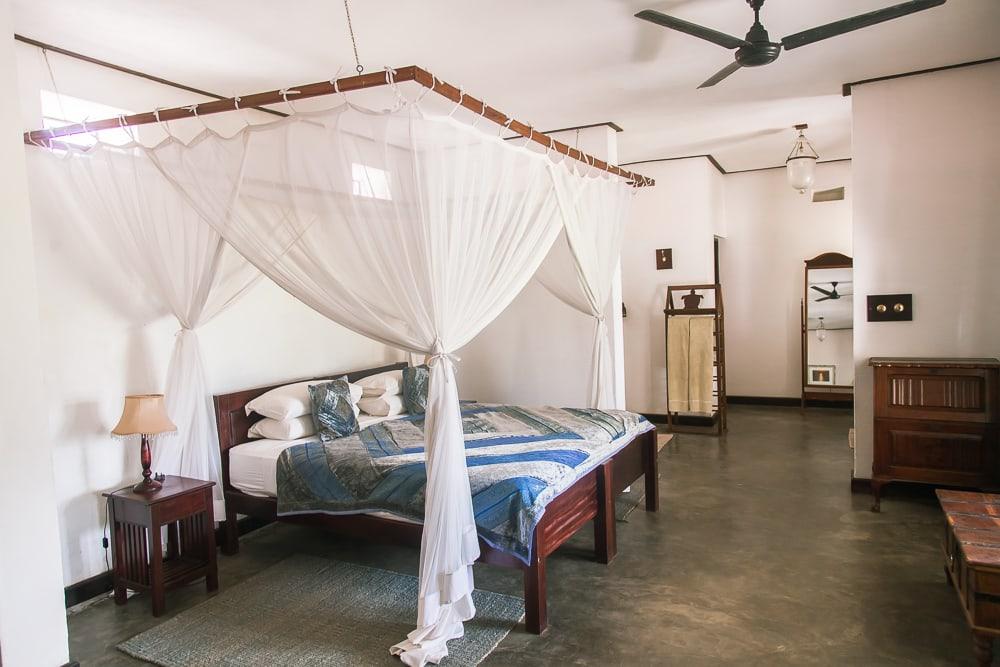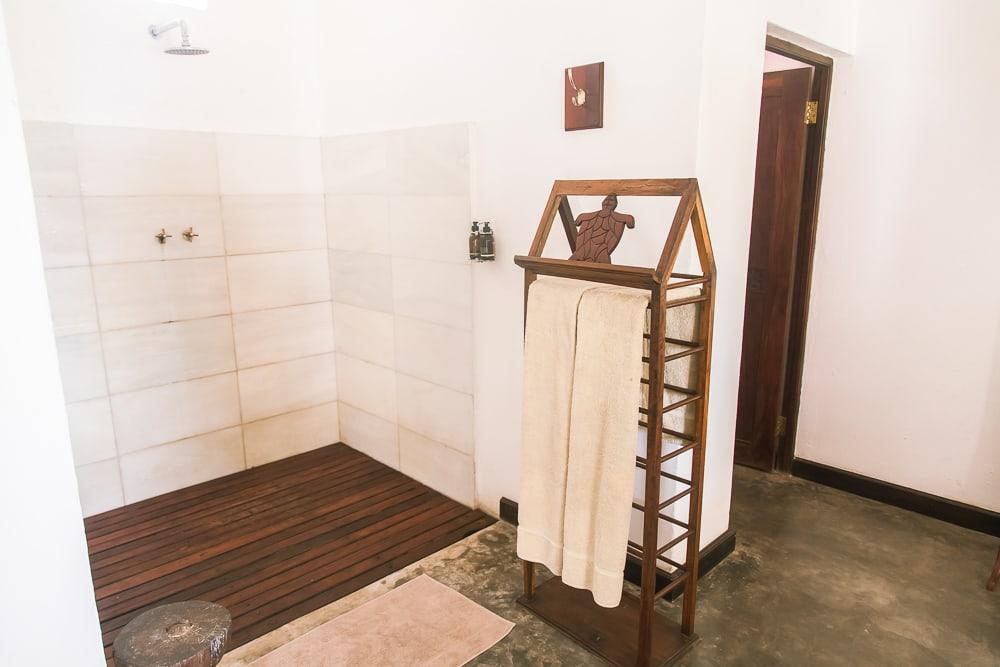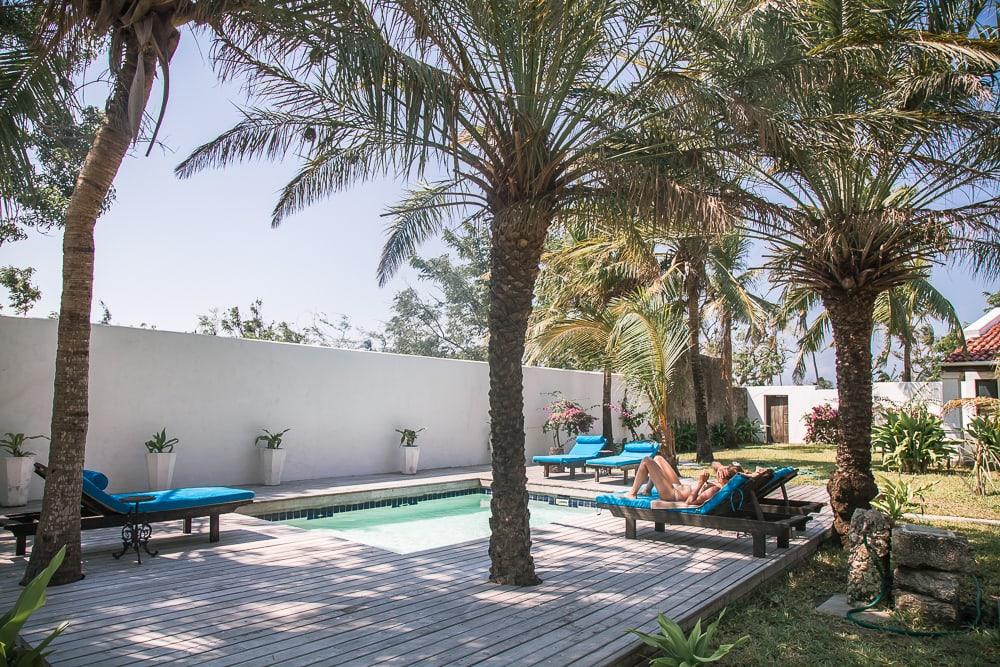 And while they're not directly on the beach like Mwani House, the restaurant/bar area has amazing views out over the water.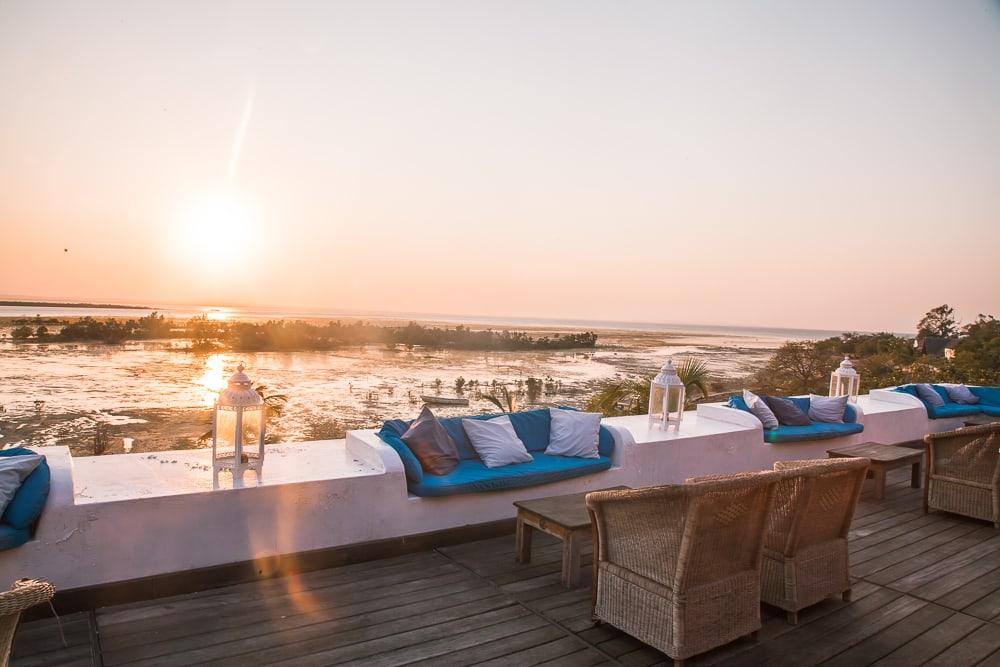 And we were excited to find they offer turndown service as well – why does that just feel like the most luxurious thing ever?
Check current rates and availability at Ibo Island Lodge here
If you want the ultimate luxurious experience I would choose Mwani House, but Ibo Island Lodge came in close second for the best experience on Ibo.
And then if you're on a tight budget there are basic bungalows for around $20/night (without electricity) that you can book on arrival, or you could book the Saakata bungalows on Airbnb.
Ibo Island restaurants
I had expected the food here to be similar to the food on the Comoros, because the islands are so close. But in retrospect I guess that doesn't make much sense, because the Comoros was colonized by France, while Mozambique was Portuguese. And if it was the European influence that contributed to the different cuisines I guess I'm team Portugal, because all of the food in Mozambique was so much better than in the Comoros.
My favorite restaurant on Ibo was definitely Chico's, which is down the street from Miti Mwiri. In fact I loved their prawn curry so much I ordered it twice.
As with everywhere on Ibo, you do have to order your food in advance so they can make sure to get the supplies in time. So we ordered lunch the evening before, and dinner the afternoon beforehand.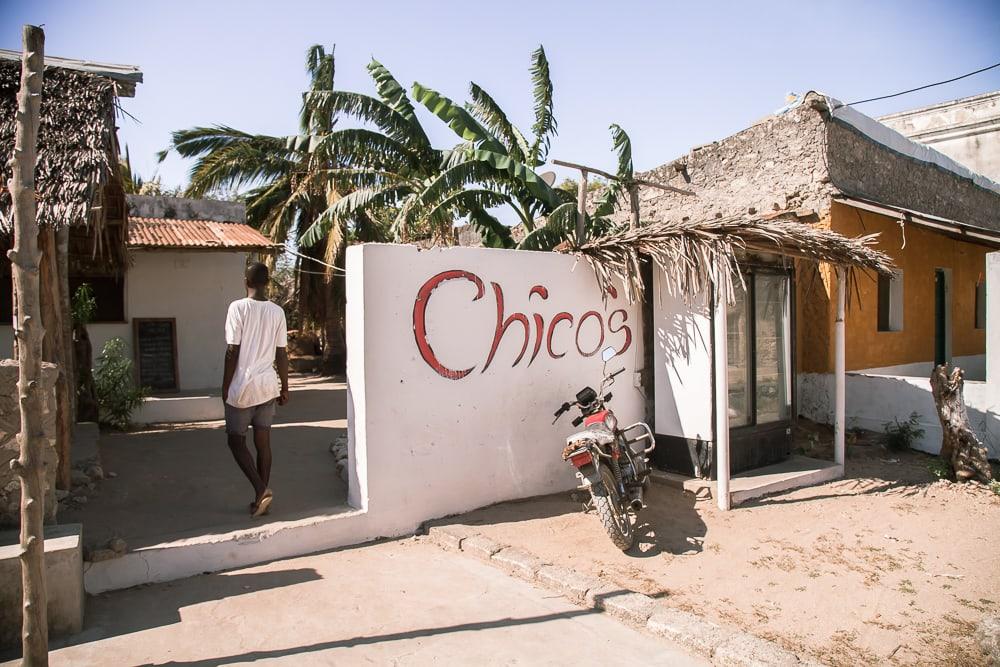 We also ended up taking our laundry here to be washed.
And then Danielle's favorite place to eat on Ibo was Benjamyn's, which is in the village (just ask around for Benjamyn's and a group of children will probably lead you there).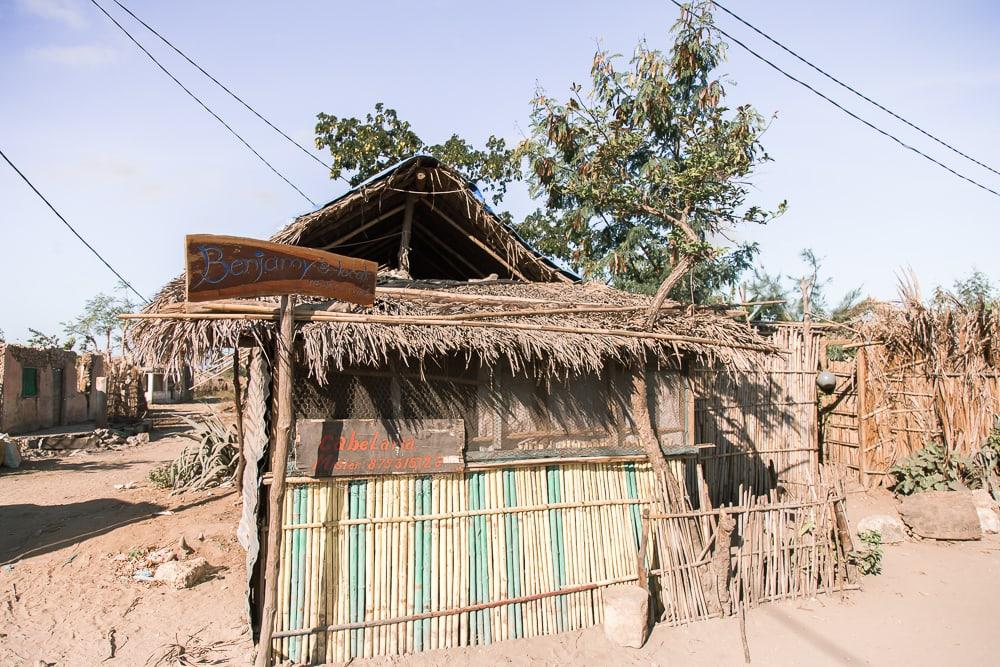 Benjamyn speaks perfect English and sort of seems like the entrepreneur of the island. At least we ended up going to him to arrange everything from our trips to neighboring islands to our transport back to Pemba. He also genuinely seems like the nicest guy so we were happy to work with him.
Matemo Island
While I loved the laidback atmosphere of Ibo and the friendly locals, if you're wanting a true island escape you have to go to Matemo.
Matemo is a lot smaller than Ibo, and it was hit even harder by the cyclone so there really isn't much there now.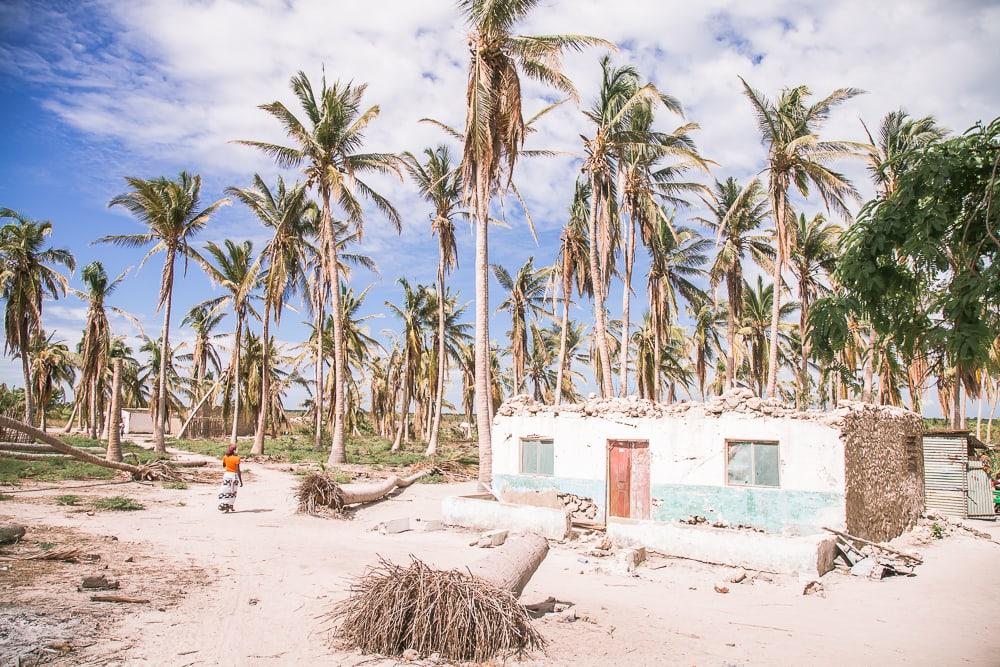 The villagers are slowly rebuilding there homes, but otherwise you'll just find long deserted beaches. A few little kids burst into tears at the sight of us, so it seems like they don't get all too many foreigners here either (or the foreigners they do get are really mean?!). Luckily Danielle had brought some bubbles for us all to play with, so the tears quickly disappeared.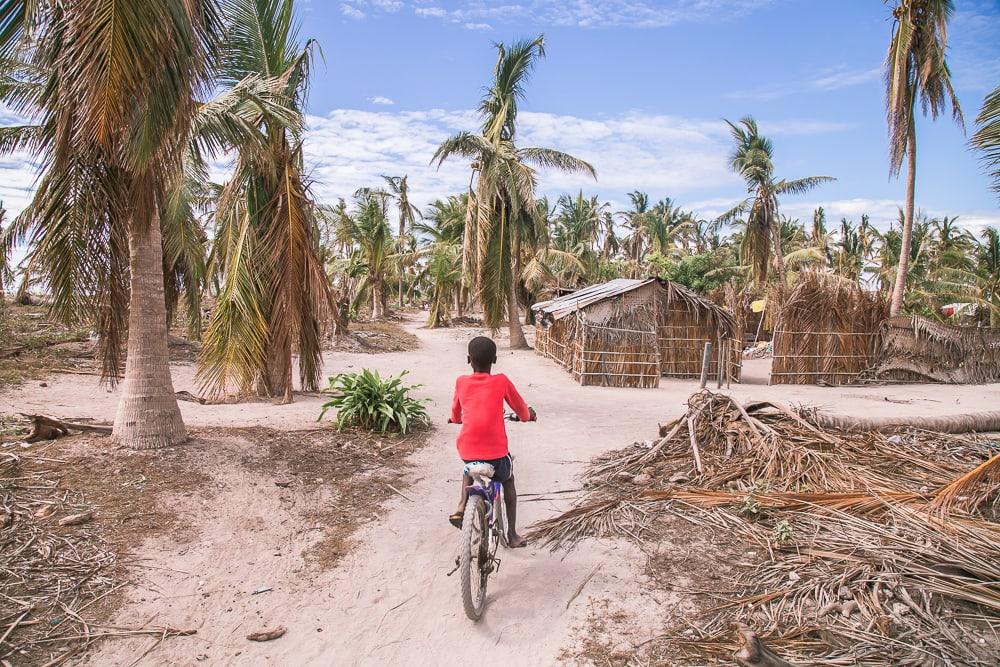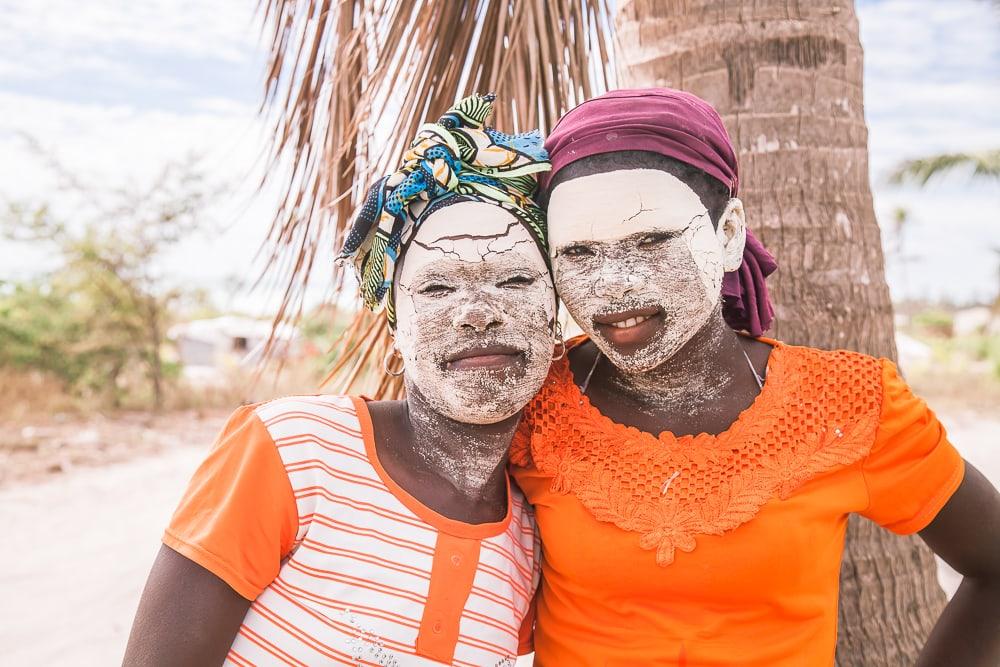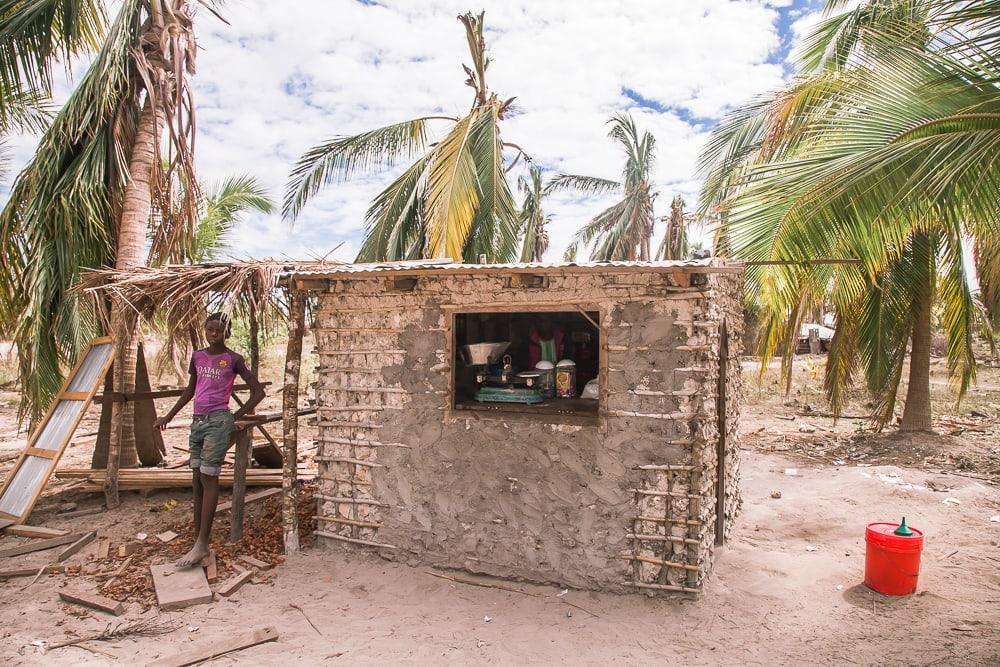 Getting to Matemo Island
We arranged our boat trip to Matemo with Benjamyn, though you could also call and arrange transport with Dade who runs the accommodation on Matemo. We paid 8000 metical for our boat, which picked us up in the morning and dropped us off the afternoon of the next day.
First we sailed a couple of hours out past Matemo to Rolas Island, which is teeny tiny and oh my goodness, so beautiful. The boat ride itself was also a highlight, as the water was so clear. It really felt like paradise.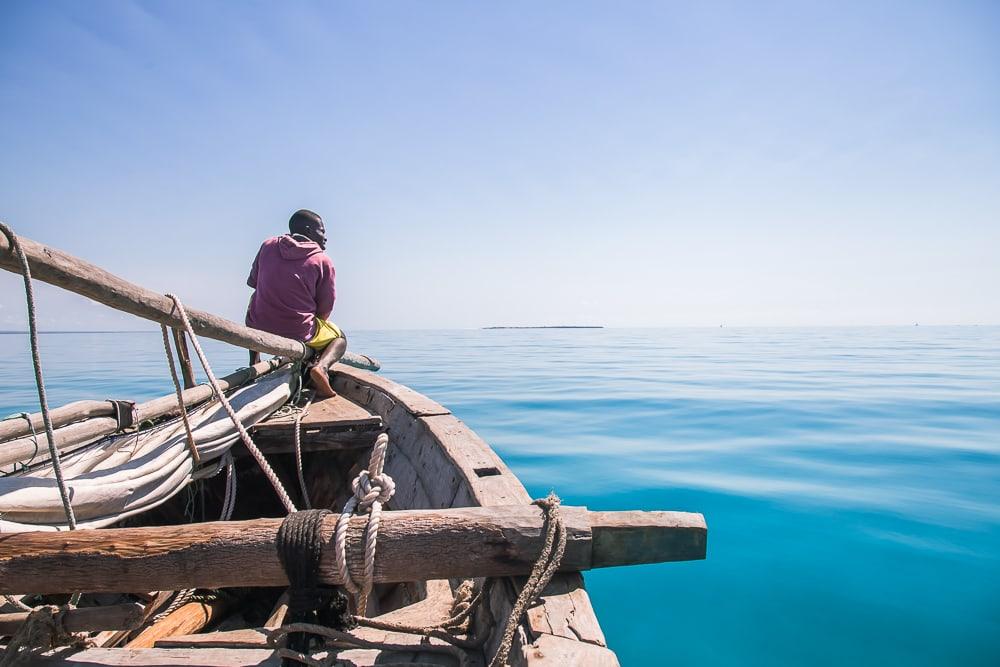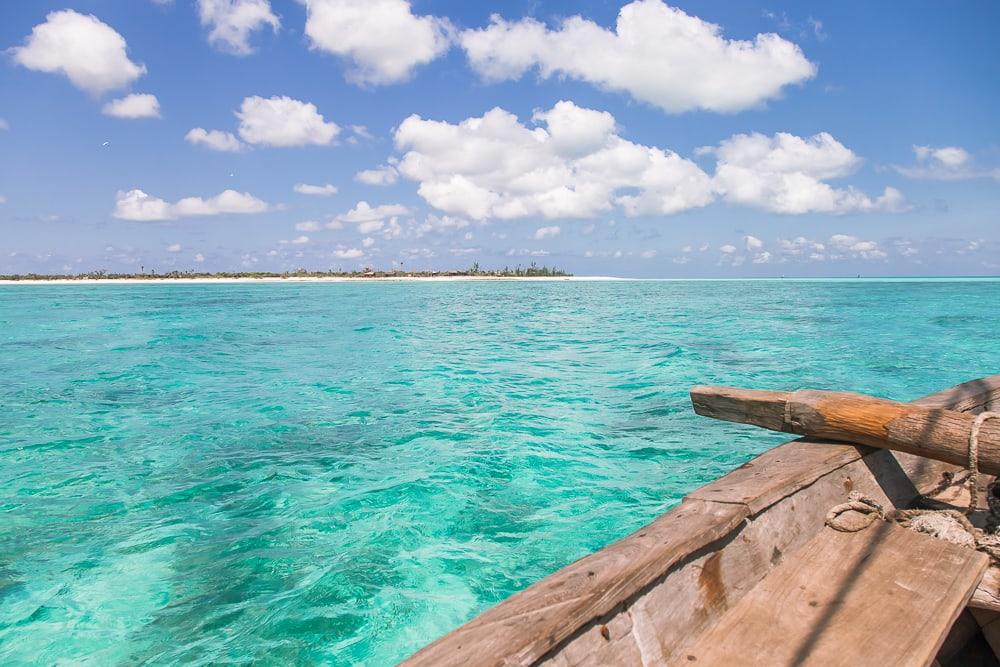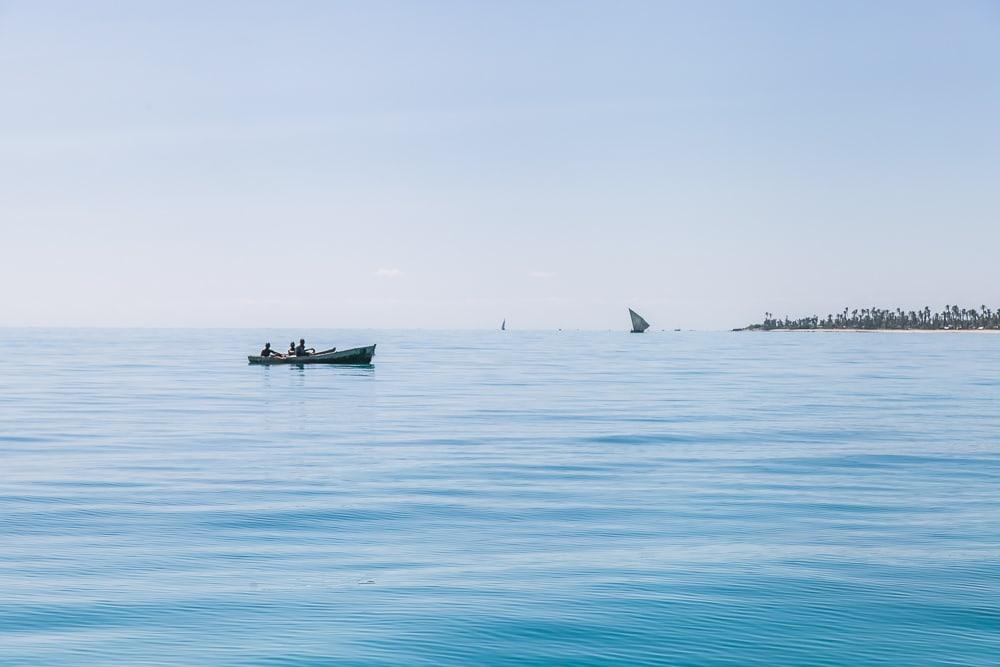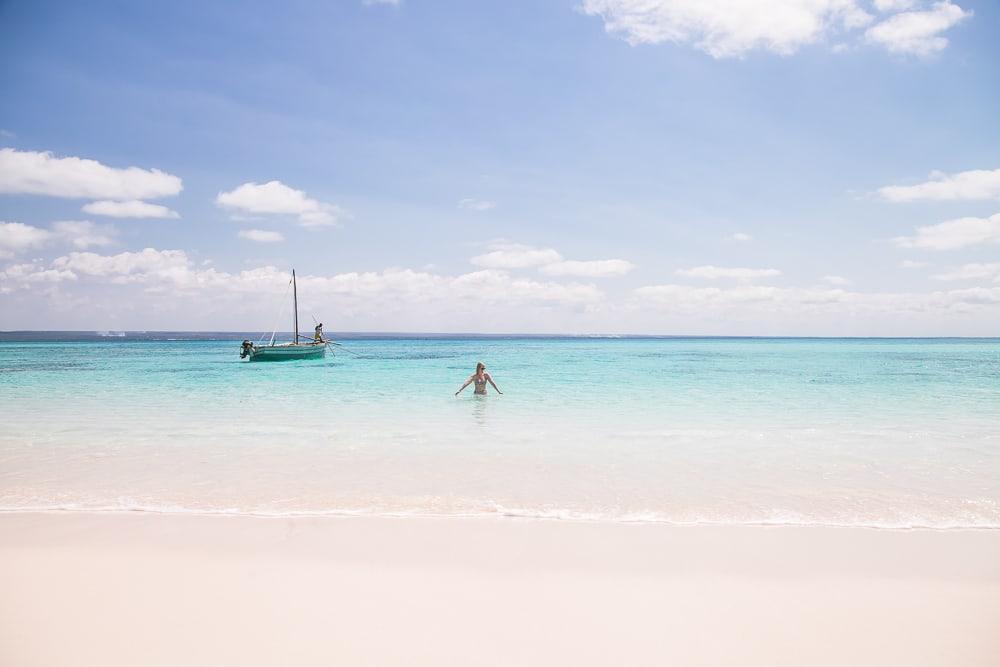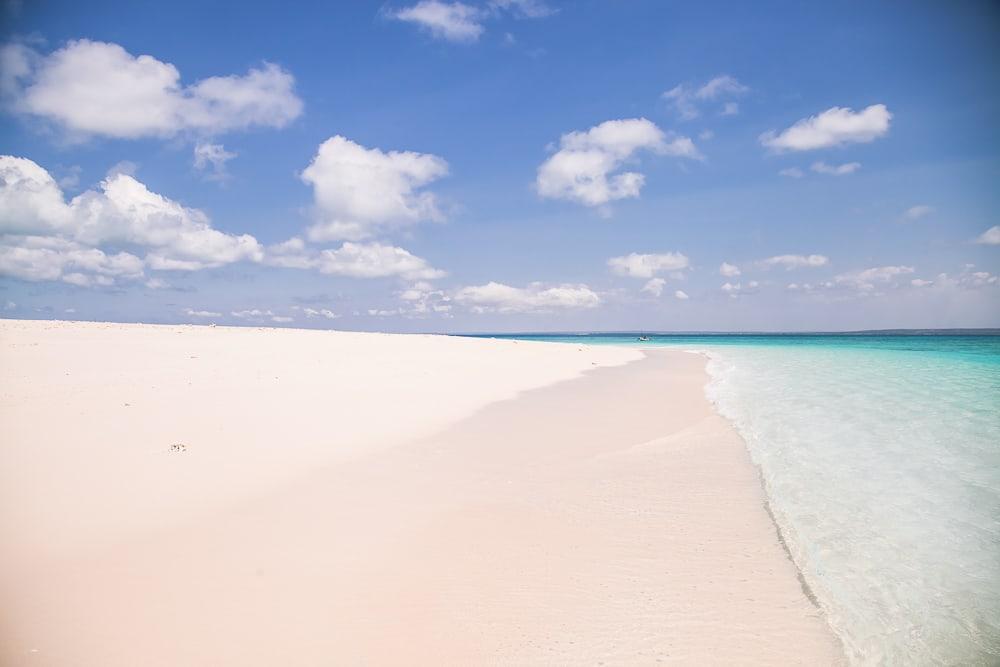 Then after spending some time on Rolas we got back on the boat and headed for Matemo. And the next day we stopped off at a small sandbank in the middle of the ocean before going back to Ibo.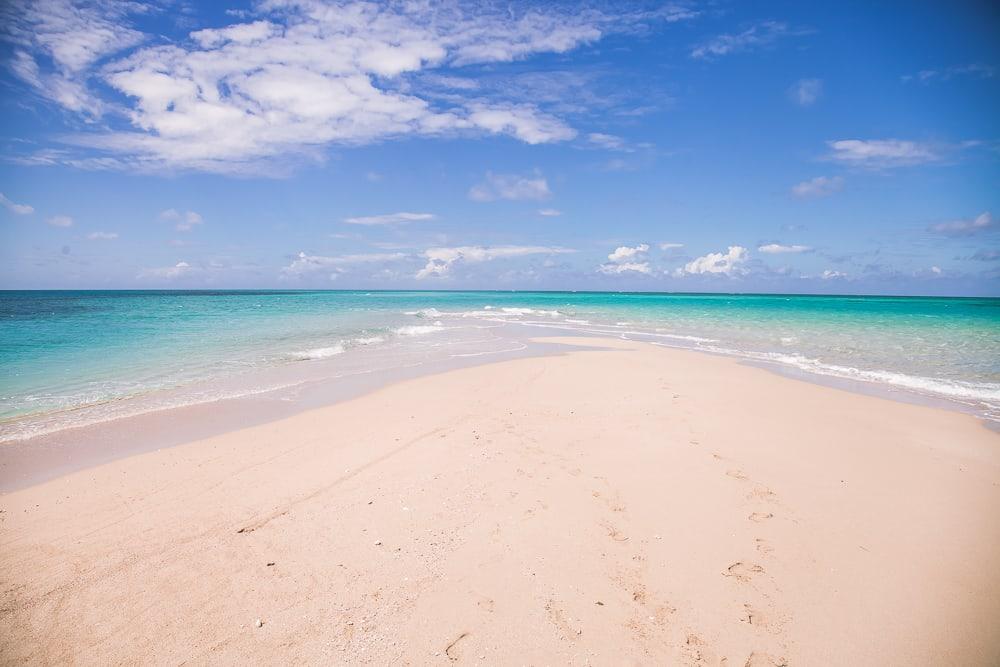 Matemo Island accommodation + food
We stayed at Dade's Camp in Pansengesi village, which I think is the only accommodation option on Matemo. We shared a bungalow for 1000 metical, and then paid 400 metical each for dinner and 300 for breakfast. The dinner here was one of the best meals I had in Mozambique – and it was a feast.
I also loved that the bungalow was right in front of the water, so we could hear the waves at night.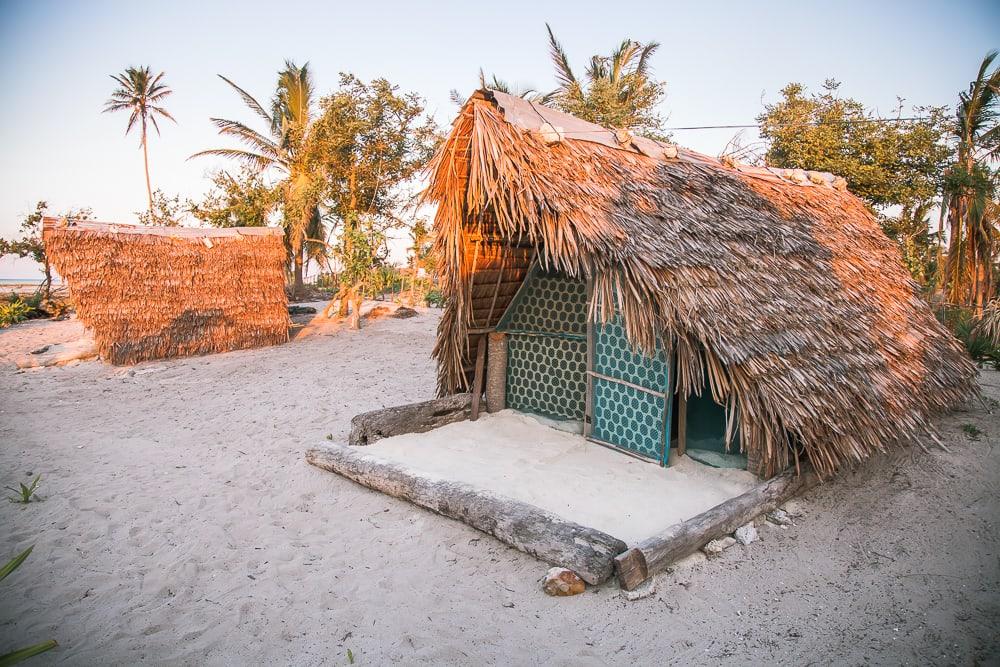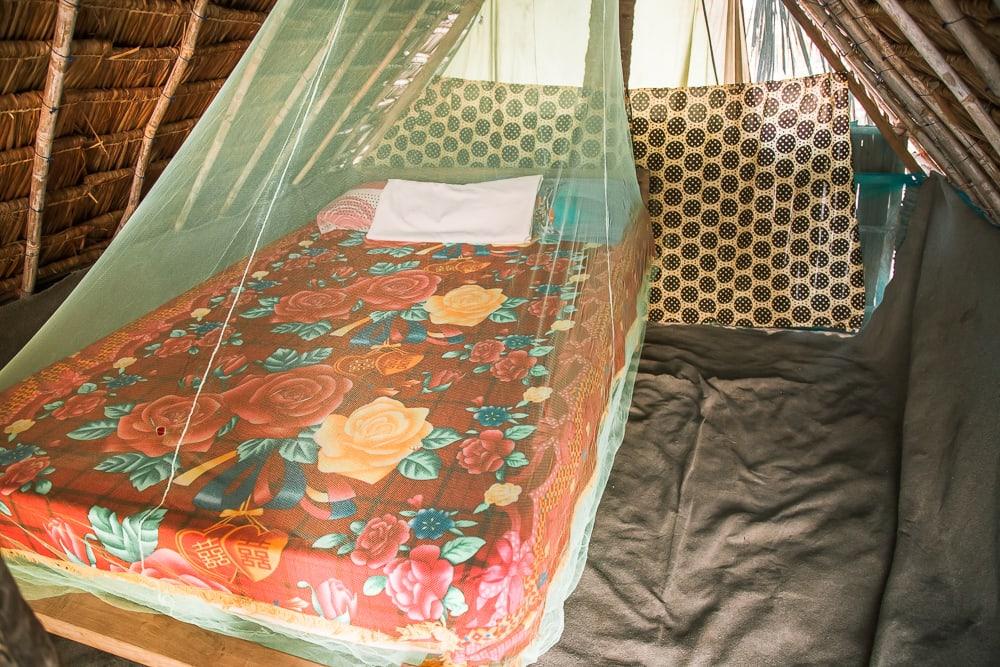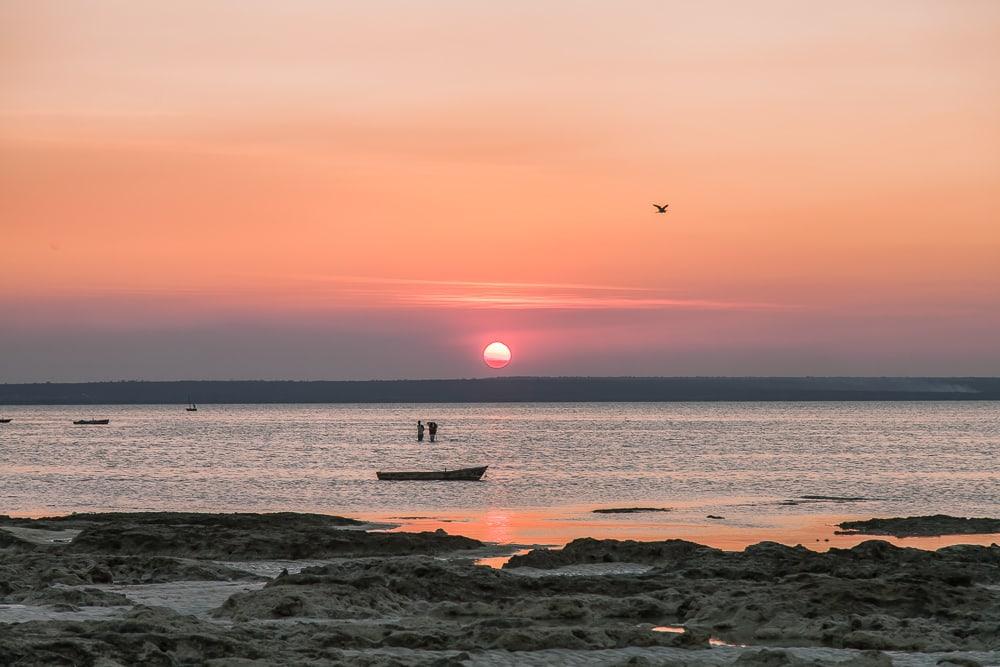 If you ask around on Ibo you can probably find Dade's contact info, but at least when I was there he had two phone numbers: +258 8694041357 and +258 872500870. Cell service on Matemo is really limited though – my Vodacom sim card didn't have service at Dade's.
Quirimba Island
We didn't end up going to Quirimba Island, but a lot of people I spoke with went on day trips there and loved it. And again, Benjamyn arranges this. The boat out to Quirimba costs 2000 metical, and then when the tide is low you can actually walk back to Ibo. There's also another bungalow camp where you can overnight, and it sounded quite similar to our experience on Matemo.
You can also get a boat from Quirimba back to Quisanga on the mainland, which is what we had originally planned to do but then the timing of the tides meant that we wouldn't have been able to leave the island in time to catch our flight out of Pemba.
If you only have time for one island trip, we opted for the trip to Matemo because it included the stop on Rolas too, which was the prettiest island I saw on the Quirimbas.
And that's it! The Quirimbas are so magical and I can promise they are well worth the long journey.