While I've already shared a Norwegian gift guide, I thought I could also share a gift guide inspired by the entire Nordic region.
I'm always talking about how living in Scandinavia taught me to love cold, dark winters. People up here really do know how to winter. So what better gift this winter than something Nordic inspired? Here are my top picks: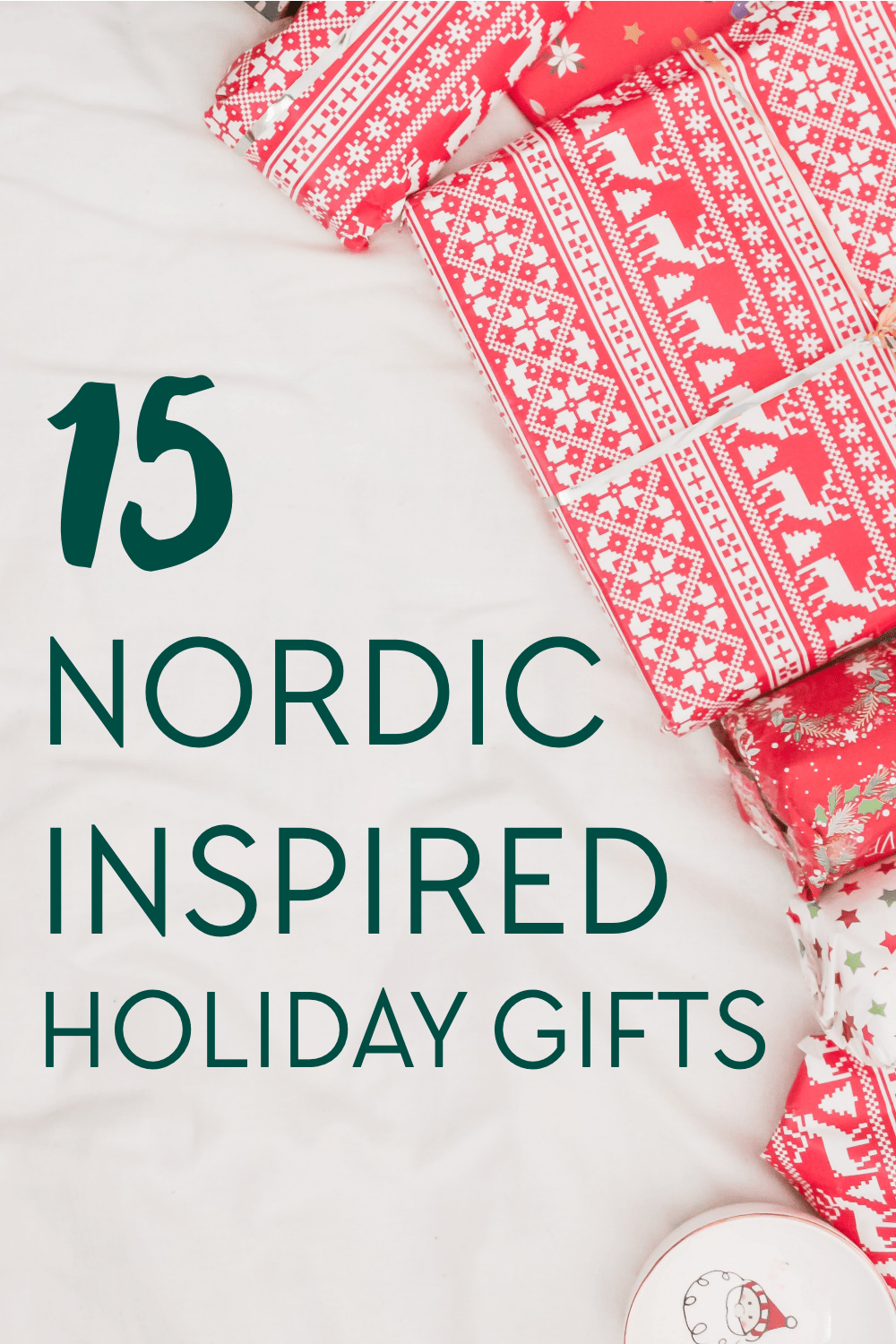 Cosy blanket
There's nothing as cosy and soft as a brand new blanket, which is exactly why a blanket makes the perfect gift. Of course Norwegians are all about the wool blankets like this one, but if wool isn't soft enough for you (or if you it's too warm) these Fair Isle blankets look super cosy.
Moomin mug
Moomins are the Finnish fairy tale creatures that look like white hippos but apparently are actually trolls, because Finland. And does every Nordic household have a set of Moomin mugs? I think the answer is yes.
Hygge socks
For as long as I can remember my dad has always asked for socks for Christmas, and up until about five years ago I thought he was joking. What happened five years ago? I moved to Norway, and now the best present anyone could give me is a cosy pair of wool socks, bonus points if it's in a pretty, Nordic pattern.
Scandinavian candle set
A Nordic home would never be complete without lots and lots of candles. This Scandinavian candle set looks like the perfect way to bring a touch of the Nordics into your home.
Cloudberry jam
If you're at a dinner party and your host brings out cloudberries and ice cream for dessert you know this is a special night. They've either picked those berries by hand from their secret mountain spot, or paid a fortune for a small tub, as they're only found in the wild. So what better way to show someone you love them than giving them their own pot of Arctic gold? You can find cloudberry jam on Amazon here.
And if preserves aren't your jam, this Finnish cloudberry liquor also looks very tasty.
Nordic sweater
You know I love a Nordic sweater. I have an entire post about my favorite Nordic sweaters here, but if you want to give someone an authentic Norwegian gift you can't go wrong with a Dale of Norway sweater.
Norwegian waffle iron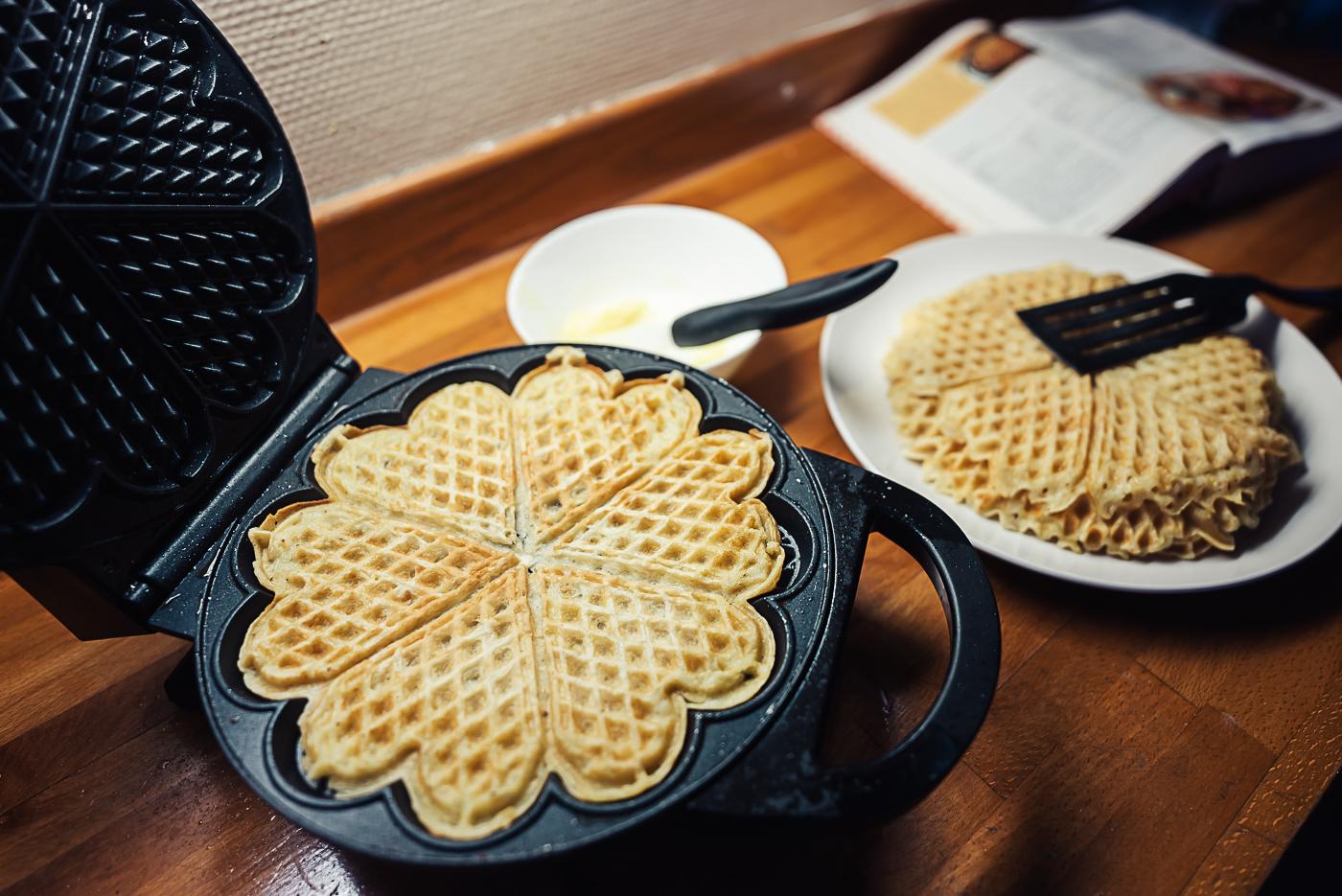 Norwegian waffles are of course far superior to Belgian waffles, but to make them you do need a special type of waffle iron. These waffles are thin and heart shaped! Just be sure to add cardamom to your waffle batter and they will be perfect. I've shared my Norwegian waffle recipe here.
Æbleskiver pan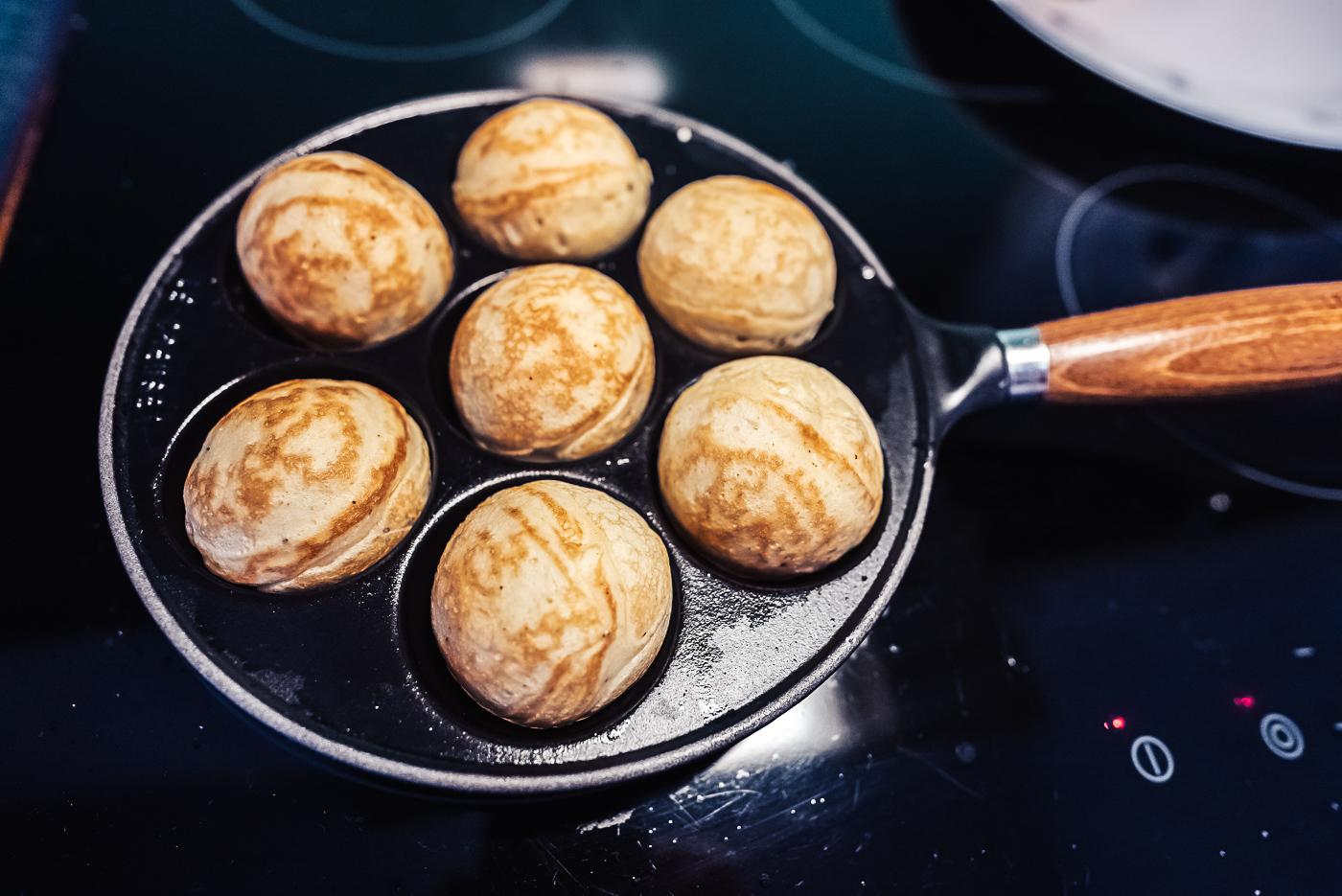 Another super fun (and surprisingly easy) Scandinavian favorite is æbleskiver, which are spherical pancake-like snacks popular in Denmark, especially around Christmastime. They're incredibly light and fluffy, usually sprinkled with powdered sugar and served with raspberry jam. We make them in Norway as well and call them munker.
You can buy an æbleskiver pan on Amazon here. They're quite small so won't take up too much space in your cupboard, and æbleskiver are such a fun variation of pancakes I think you'll get good use out of your æbleskiver pan. I've shared my æbleskiver recipe here.
FOREO LUNA
I also included the FOREO LUNA in my previous gift guide a couple of years ago, and I still think it's amazing. This Swedish born silicon facial brush works like actual magic.
Light therapy lamp
If you really want to do as the Nordics do this holiday season, get your loved one (and yourself!) a light therapy lamp. It's the kind of thing someone might not splurge on for themselves, but it can make a huge difference to their daily life this winter. I use it every day and notice a huge difference. I used to get really sleepy during the dark days, but once I started using my light therapy lamp I felt totally fine.
There are a bunch of light therapy lamps on Amazon here.
Aquavit
If you really want to feel Norwegian this Christmas, break out the aquavit. Seriously, I've never been to a Christmas party in Norway where a bottle of aquavit didn't make an appearance. If you've never tried aquavit before I can't promise you'll love it – it generally gets mixed reviews from foreign visitors here. But if you do love it you'll know you're a true Nordic!
Norwegian novel
The week after Christmas is for reading all the books you received for Christmas, right? If you want to continue with the Nordic theme here, I've compiled a list of my top Norwegian novels that are available in English.
Sheepskin
This one isn't for the vegans, but up here we love our sheepskins. I have several, including a sheepskin chair that I spend most of my time in, no exaggeration. This Icelandic sheepskin is beautiful and would work perfectly as a rug, or draped over a bench or chair.
Norwegian milk chocolate
Is it even Christmas without Norwegian Freia milk chocolate, the best chocolate in the world?
Daim chocolate
And finally, while it pains me a little to put Swedish chocolate on this list when Norwegian milk chocolate is far superior, Daim chocolate is also delicious.