I love spending Christmas in Norway and am so excited for the coming month of festivities here. But even if you won't be coming to Norway this Christmas you can still add a bit of Norway to your Christmas at home.
I've also put together a list of Nordic gifts to give to loved ones, but today I thought I could be even more specific with a list of my favorite Norwegian gifts that you can buy online.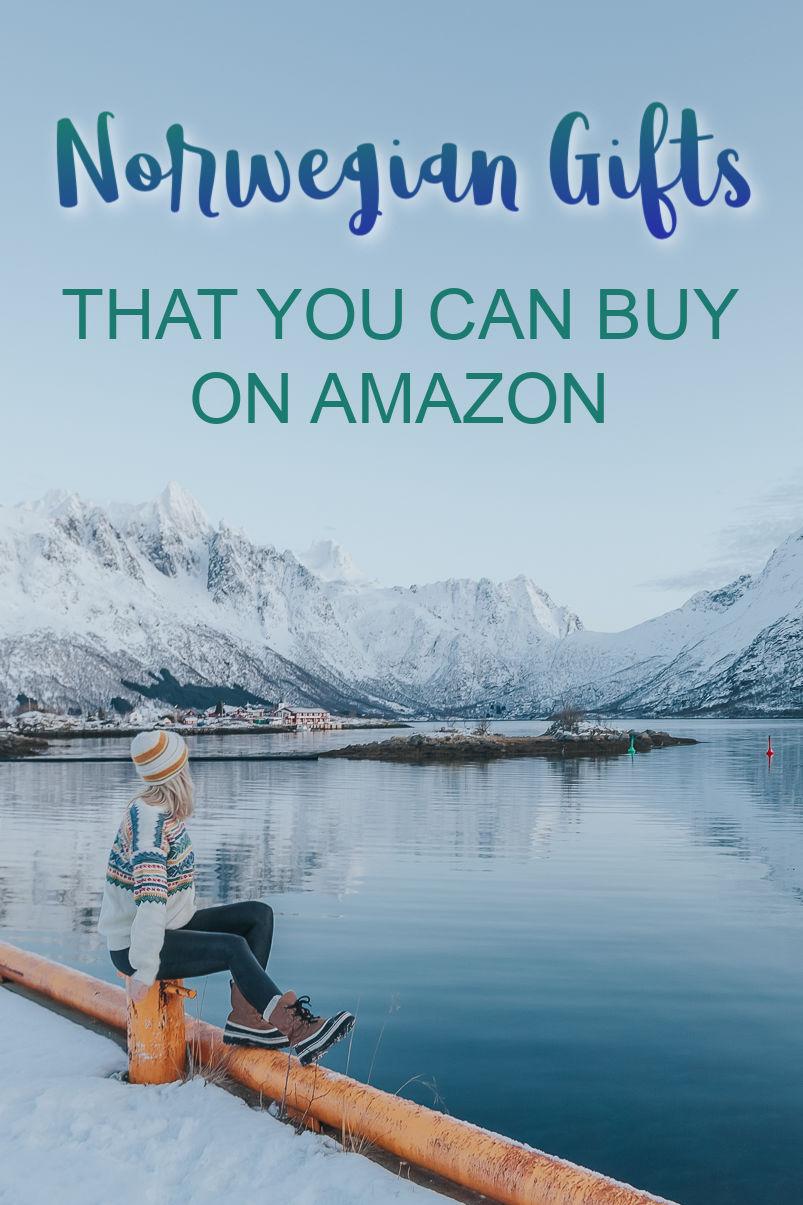 Norwegian sweater
If you follow me on Instagram you might have noticed that I am a little obsessed with Norwegian sweaters. They are oh so toasty and so beautiful! Plus the high quality ones will last your whole life. And luckily you don't even need to travel to Norway to buy one.
I've written an entire guide to where I buy my Nordic sweaters here, but my top recommendation if you're ordering from the US would be Dale of Norway sweaters. Dale of Norway has been making sweaters for over 140 years, and all their sweaters are designed and knitted in Norway, so this is about as authentic a Norwegian wool sweater as you can get. I love their traditional patterns, but they have some new modern designs as well. I have three Dale of Norway sweaters and the quality really can't be beat.
Amazon carries Dale of Norway sweaters here, or you can find them on Zappos here.
For women I especially love the Vilja sweater and the Bjorøy sweater, and for unisex options I love the OL history sweater, the Vail sweater, and the Hodur sweater.
Norwegian wool hat/mittens/scarf
Norwegian sweaters are expensive, but if you're shopping on a smaller budget you could get a Norwegian wool hat, mittens, or scarf instead. Again, Dale of Norway has great options for wool accessories on Zappos.
Kari Traa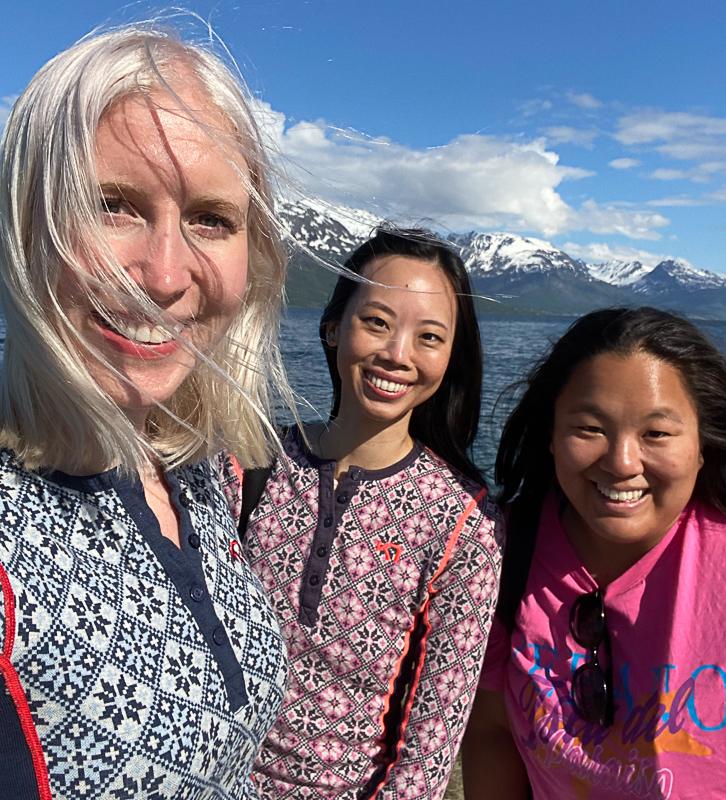 Norwegians are big fans of wool, and the most popular wool under layers in Norway are made by Kari Traa. The patterns are very cute, and very Norwegian, and if you are in the mountains in Norway you'll probably notice that most Norwegian women are wearing these shirts and leggings.
You can buy Kari Traa merino wool on Zappos here and on Amazon here.
Norwegian adventure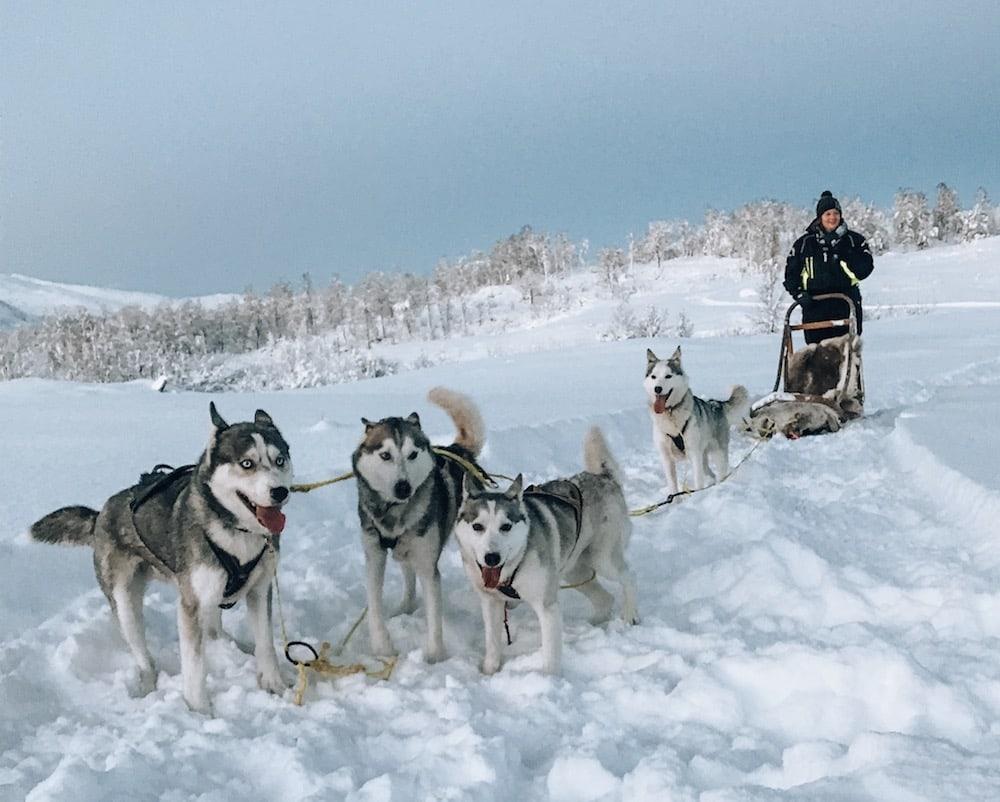 If your loved one is planning a trip to Norway, you could give the gift of a fun activity for their trip! Manawa offers some of my favorite tours around Norway (and 55 countries around the world), and you can buy a gift card from them here.
Norwegian Christmas cookies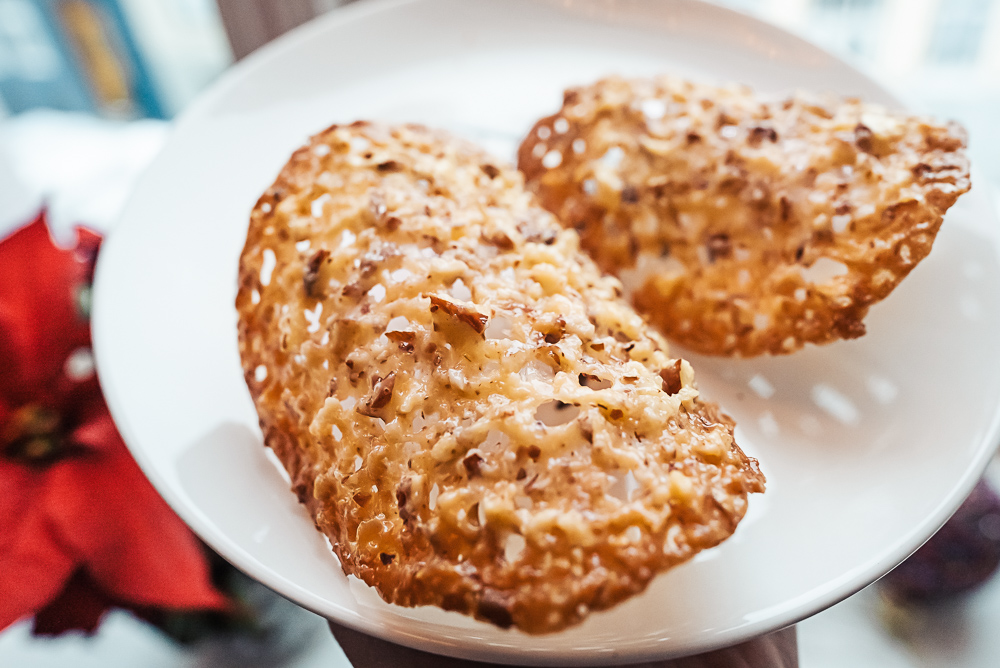 Okay maybe you can't actually order this one online, but you could order some cute cookie tins and fill them with homemade Norwegian Christmas cookies! I've translated the recipes for my seven favorite Norwegian Christmas cookies here.
Or if you're looking for a gift for someone who loves baking, a krumkake iron and roller would be such a special Norwegian Christmas gift. Plus making krumkaker together would be a cosy way to spend Christmas day.
Norwegian novel
I'm often a little hesitant to give books as gifts because I feel like the readers in my life are such prolific readers that they've usually already devoured all the current bestsellers. But have they read these Norwegian novels? Maybe not!
Norwegian brown cheese
What's more Norwegian than brown cheese? This would also be a fun gift for someone who has never tried brown cheese before, because it tastes very unique. Not everyone enjoys it straight – in fact I don't – but it's amazing to use in sauces and stews! You can buy Norwegian brown cheese on Amazon here.
And if you really love cheese, this Scandinavian cheese basket includes Norwegian brown cheese and crisp bread, as well as some other cheeses.
Norwegian cheese slicer
Norwegians are so proud of their cheese slicer, and it is pretty great. You can buy a beautiful one on Amazon here.
Norwegian waffle iron
I'm a huge fan of Norwegian waffles – they're definitely the best waffles! However you will need a Norwegian waffle iron to make them, which might feel like an unnecessary splurge if you already own a waffle iron. But that's what Christmas gifts are for! This heart shaped waffle iron is perfect.
Cloudberry jam
Okay this cloudberry jam is technically Swedish, but there is nothing that tastes more Norwegian to me than cloudberries. Plus they're great on waffles if you get that waffle iron!
Norwegian milk chocolate
I'm not going to tell you how much Freia milk chocolate I eat, but it's not a small amount. It's simply the best! And you can now order it on Amazon here.
Norwegian Cookbook
I've been following Nevada Berg of North Wild Kitchen on Instagram for a while now and her Norwegian recipes always look so incredible. Her beautiful cookbook North Wild Kitchen: Home Cooking from the Heart of Norway would make the ideal gift for someone looking to bring a little bit of Norway to their kitchen.
Norwegian jigsaw puzzle
This 1000 piece puzzle from Hamnøy in Lofoten looks beautiful – and super difficult! Puzzles are such a fun gift because there's usually so much down time after Christmas, especially if it's cold outside, which is perfect for staying inside with a puzzle.
The 100 Unwritten Norwegian Social Laws
This funny little book of Norwegian social laws would be perfect for any fans of Norway!