I visited Salt Lake City as part of a paid campaign with Visit Salt Lake
When I told my friends and family I was going to Salt Lake City, all of them assumed it was to see the temple.
And while it was a beautiful building to see, I was really interested in the nightlife.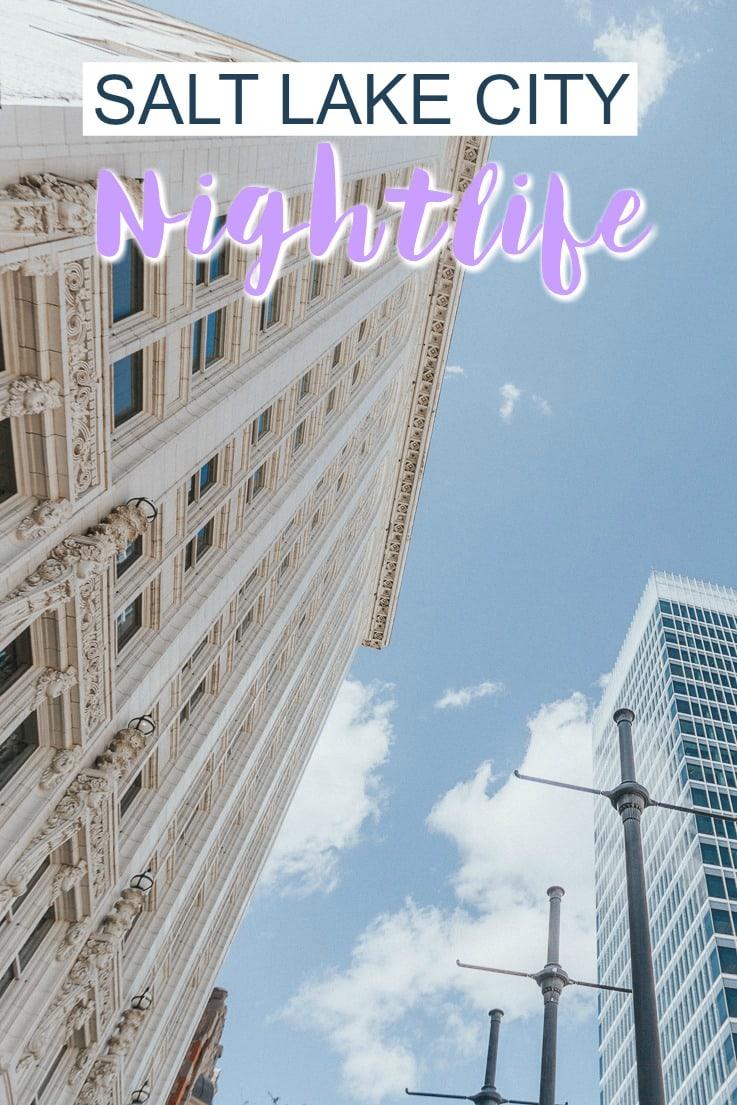 But wait, does Salt Lake City have a nightlife? Or would I be drinking mocktails the whole time, alone in an empty bar?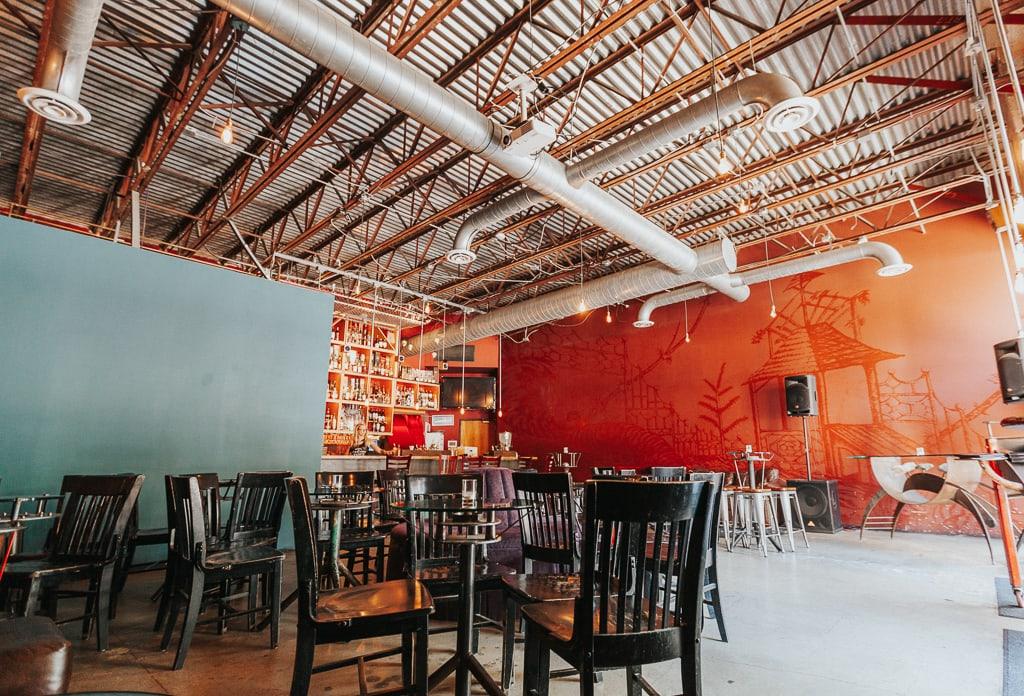 After a bit of (frantic) research, I found out that the liquor laws in Salt Lake aren't as different as the ones in other states. You need to be 21 years old, and make sure you have a valid ID with you, because they definitely card there.
Important note for foreign travelers: it will need to be a passport. Silvia's out-of-country ID didn't pass.
Since we'd spent the prior two nights "roughin' it," (just kidding, we went glamping), I was looking forward to sipping on my favorite fancy pink drink.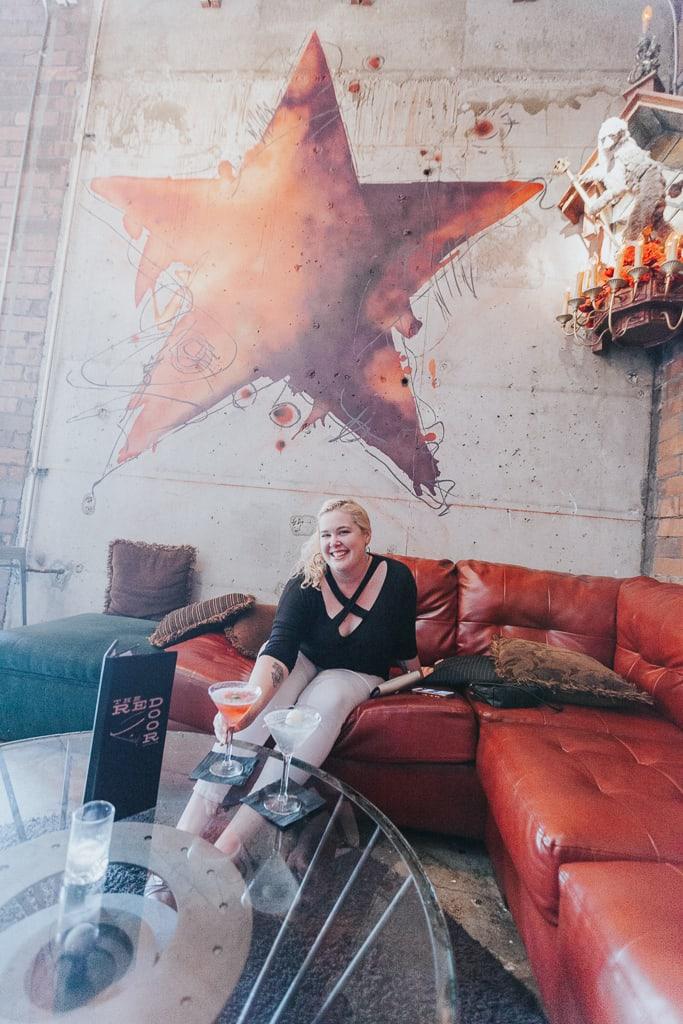 It took us about five hours to drive to the city from Zion National Park, so we were pretty hungry by the time we'd arrived. We'd gotten word that there was really good sushi just down the street from our hotel and decided to check it out.
I'll admit, I was a bit skeptical. After living in Denver for the past year, I'd been a bit disappointed by the sushi scene and chalked it up to no longer living in a coastal state.
But I was so, so wrong.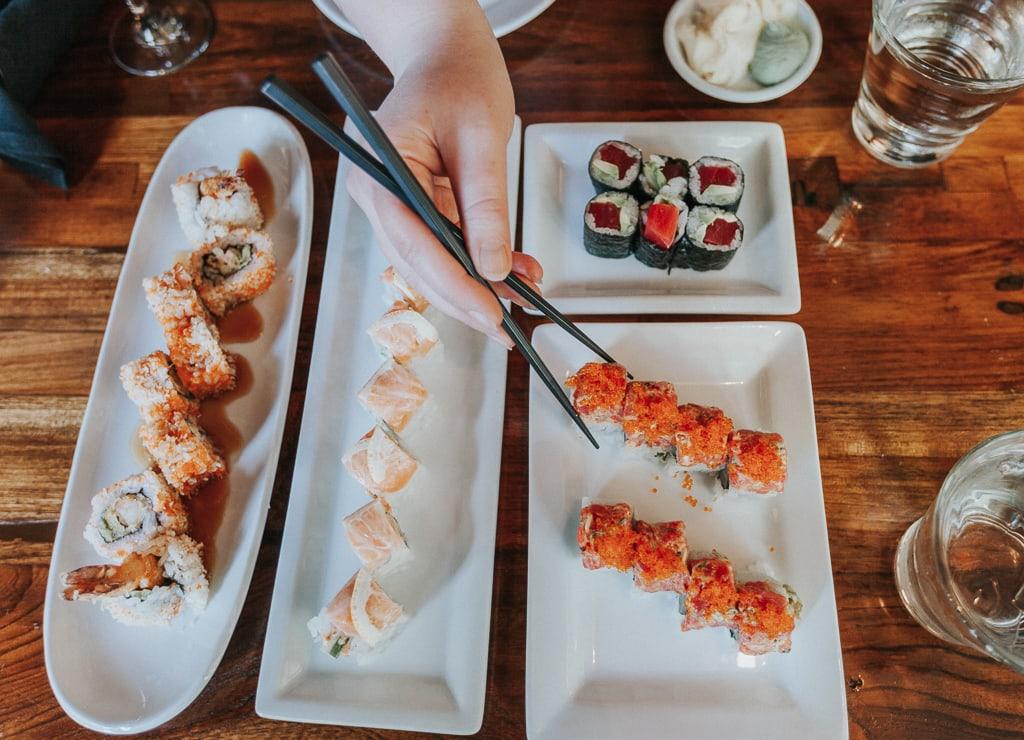 Also, just be aware that there is quite a wait for Takashi – Silvia and I arrived before opening and there was already a line of people outside. Worth it? Yes.
This sushi at Takashi was by far the best I'd ever have. (And I eat a lot of sushi. Maybe too much sushi, but that's for future-Anna to worry about.) It was incredibly fresh, creatively done, and, most importantly, delicious.
Silvia liked it, too, though said it was probably second to sushi places in Japan. I suppose that's fair, since they invented it and all. Still, I might have to test that theory for myself one day.
After googling how far of a drive it would be from Denver for regular dinners here, we decided to walk down Main Street to see what else the city had to offer.
We found a bar called "Bodega" and decided to pop in for a drink. In the back of the bar, there's a sign that says "Restroom." Not surprising, right? But it was! We were greeted by a man who led us down a flight of stairs to a speakeasy in the basement.
I know the speakeasy trend is pretty much everywhere at this point, but I still like the thrill! Not to mention it was a cozy atmosphere with really great food. And cocktails, of course.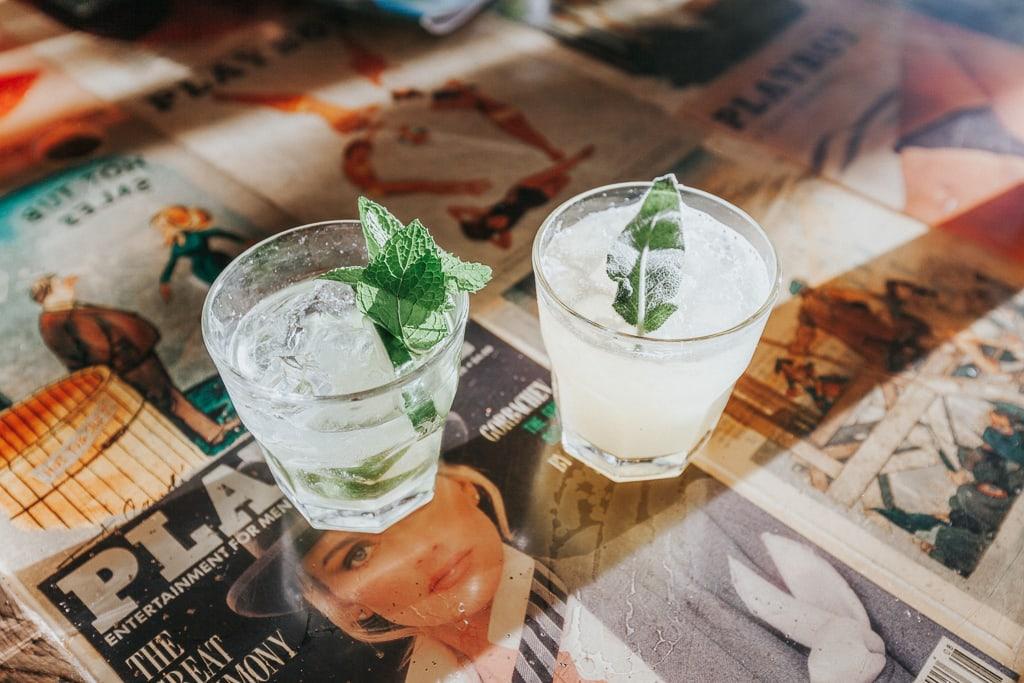 We talked to the friendly bartender, who gave us a bit of history about Salt Lake's nightlife. Apparently the rumors are there for a reason, since it was very hard to get a drink in the city less than 20 years ago. Then, the Winter Olympics were held there in 2002, which relaxed some of the restrictions on alcohol.
Prior to that, he told us, the only place you could get a drink was at a "private club" that required membership. Our bartender told us that you could join the club right at the entrance, but that a lot of people didn't know that. Which makes sense. I wouldn't think to join a private club just for a drink, especially if I'm a tourist passing through.
(Fun fact: one of the waiters at a different restaurant didn't know what a Cosmo was. Is it because it's a 90's drink that I keep trying to bring back? I guess we'll never know…)
He went on to talk about the evolution of the law, including physical barriers that needed to be placed around bars. This was something I'd remembered hearing about a while ago, when a cousin lived in the state. Funnily, I had expected to see these walls everywhere, even though his stories were from several years ago. It's unfortunate how we can stereotype a place we've never been to.
We walked up the rest of the block, which had several different bars to duck into. BTG Wine Bar looked like a lot of fun, as did The Bayou. I would say this area is the place to be if you're into bar hopping, as well as eating more than one meal for dinner, like we did.
It was also nice to have everything within walking distance to our hotel. Driving is never responsible when drinking, and it made it convenient to have a night out without worrying about getting a ride back.
We had so much fun, that we decided to start the next night out with happy hour at The Red Door, which was right next to our hotel. There was a outdoor patio area where most of the patrons were sitting, but we chose to stay out of the sun. Mostly because I love a bar where you can sit on comfy couches.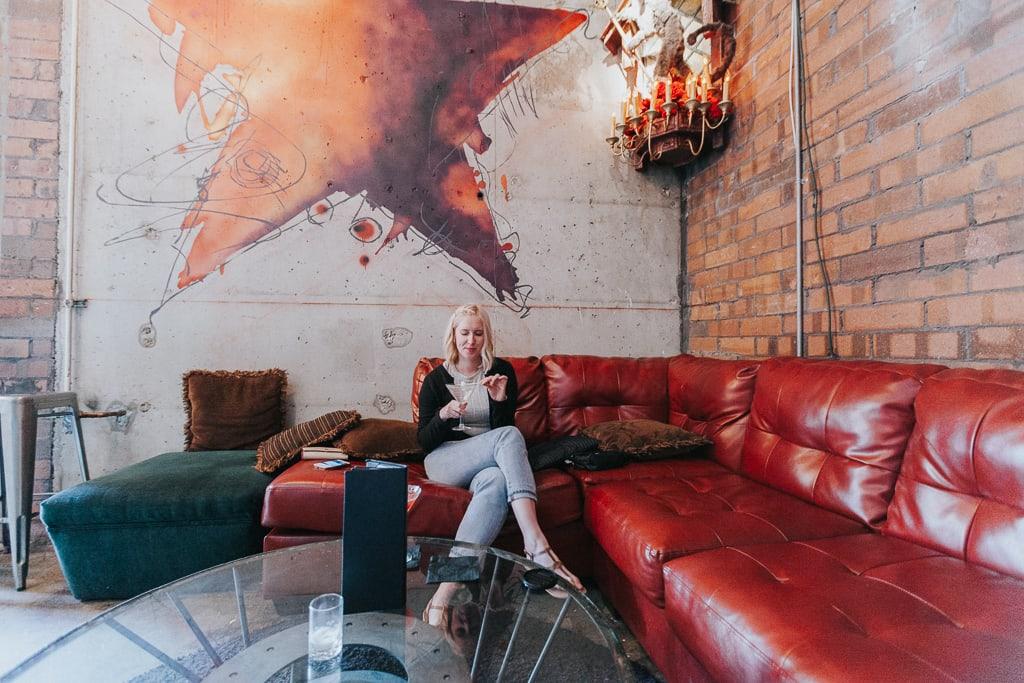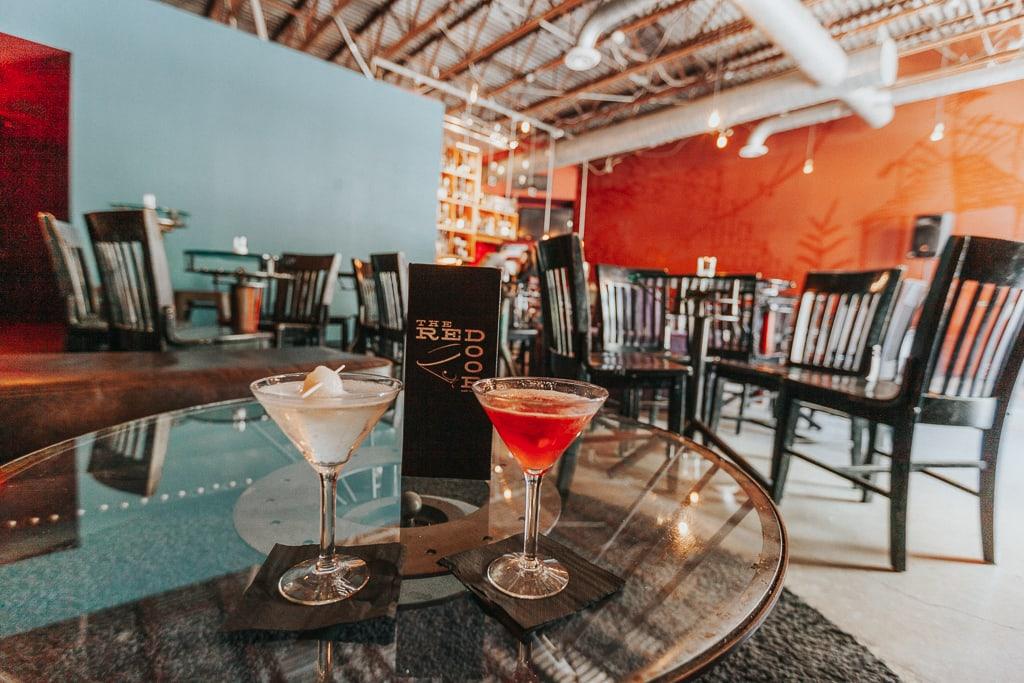 For dinner, The Red Iguana looked phenomenal. However, we'd eaten so much Mexican food in Santa Fe, we decided to mix it up and walk to dinner at Beer Hive Pub instead. Since we were in a "comfort food" kind of mood, we split a bunch of appetizers instead of ordering full meals. The serving sizes were generous and everything tasted fresh. The Caprese salad was just as good as the nachos, which, in my opinion, can be a rare find.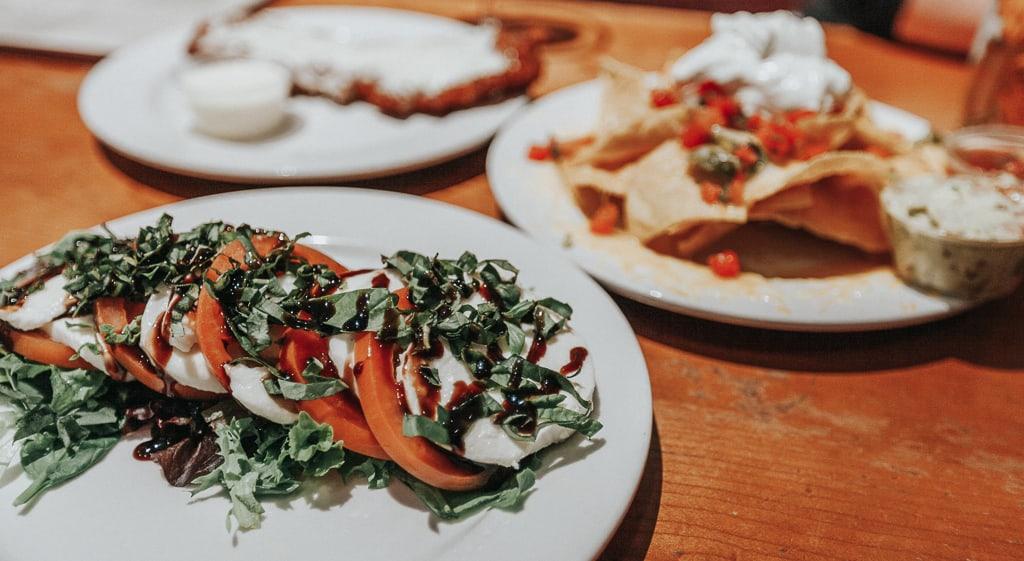 The atmosphere was lively, but not too loud, so we could still have a good conversation while feeling like we were a part of a popular local spot.
Salt Lake City quickly became my new favorite, and I didn't want to leave. I genuinely questioned why I hadn't considered moving here when I'd driven cross-country last year. The mountains are such an amazing backdrop, the people are friendly, the city is walkable, and there's so much to do.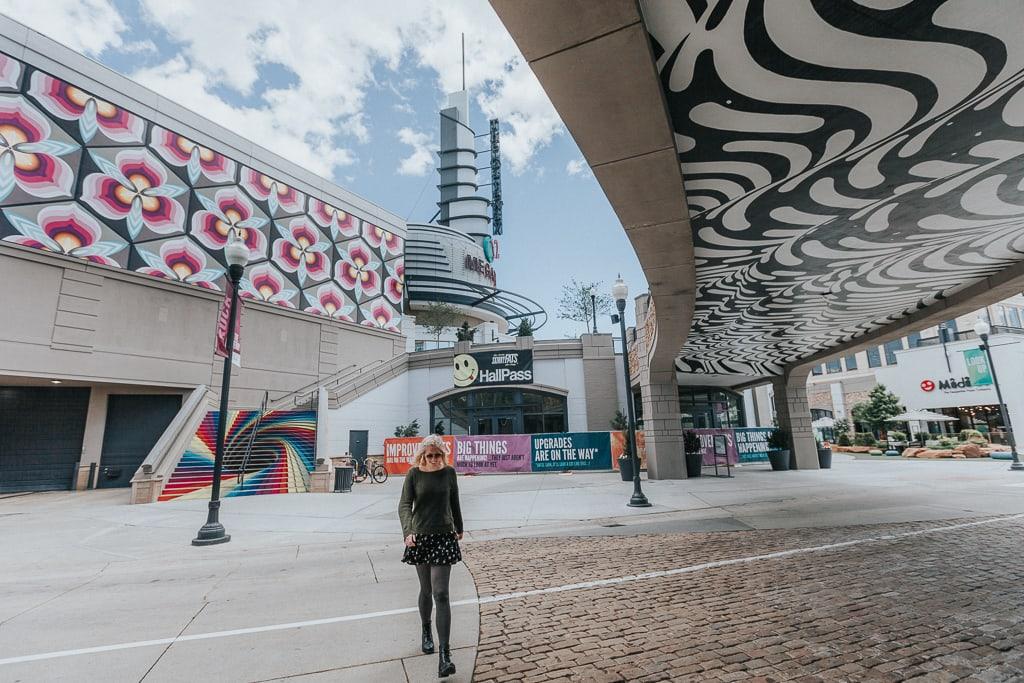 Of course I appreciate a good night out, but Salt Lake has even more to offer than that. As Silvia mentioned in her post, there are so many museums and parks right within the city limits. Even though it's a city of less than 200,000, I don't think I'd ever get bored.