Note from Silvia: I was very surprised when Anna suggested we glamp in Monument Valley and Zion National Park, because my girl does not like the outdoors. So I asked if she'd be interested in sharing with you guys the stresses and joys of glamping for the first time.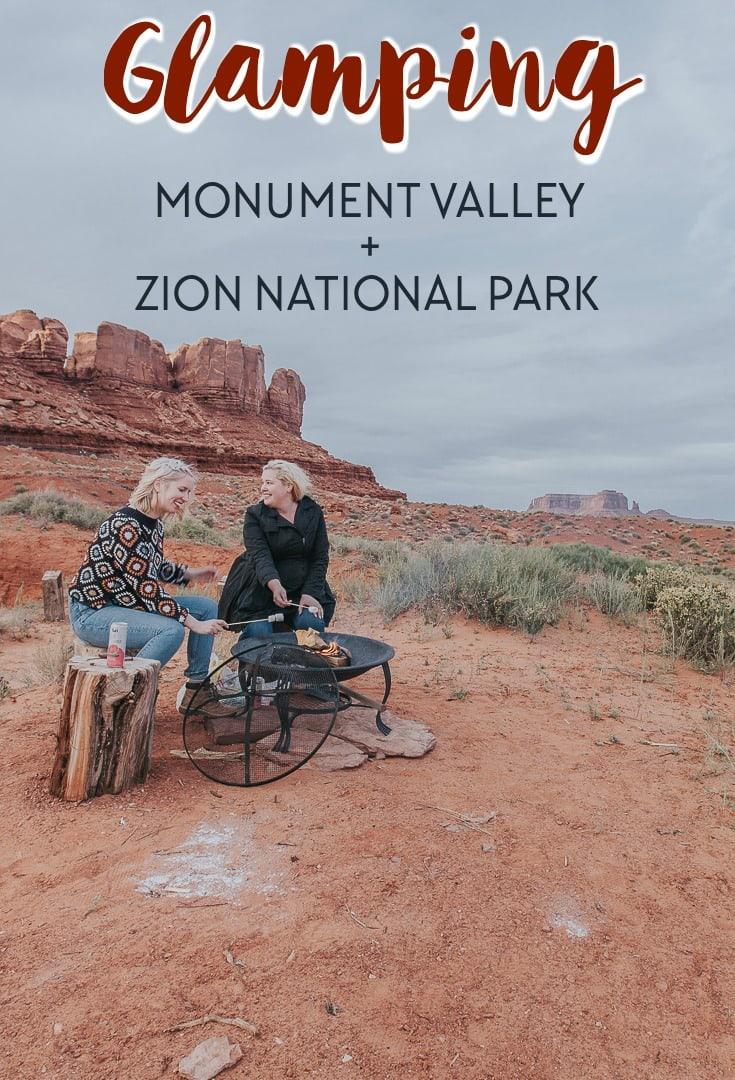 Spoiler alert: I'm not a seasoned traveler. Up until last year, I could count on one hand the number of times I'd been on a plane, and all of those were to a comfy resort where all of my finicky needs were taken care of.
So when we decided to spend two consecutive nights glamping, I was understandably (okay, obsessively) worried. What would the toilets be like? Would I be able to sleep? Were there going to be doors or would I wake up next to a wild animal in my bed?
And what if this was all a ploy to lure us out into the middle of nowhere and we'd never be seen again?
After reading and re-reading all of the Airbnb reviews, as well as texting our exact coordinates to Silvia's dad (my parents would have been too freaked out), I decided I could try to rough it for a bit.
Then something unexpected happened: I loved it.
Our first stop was Monument Valley.
Silvia had been going on and on about wanting to see Monument Valley since we first started planning this trip, and when I stumbled across this Earth Hogan on Airbnb I decided it was time to give glamping a try.
This was the one I was most nervous about, but it quickly became a highlight of the entire trip. The view was unbeatable, we had our own private fire pit, and, much to my relief, the outhouse was very close by, clean, and well-lit at night.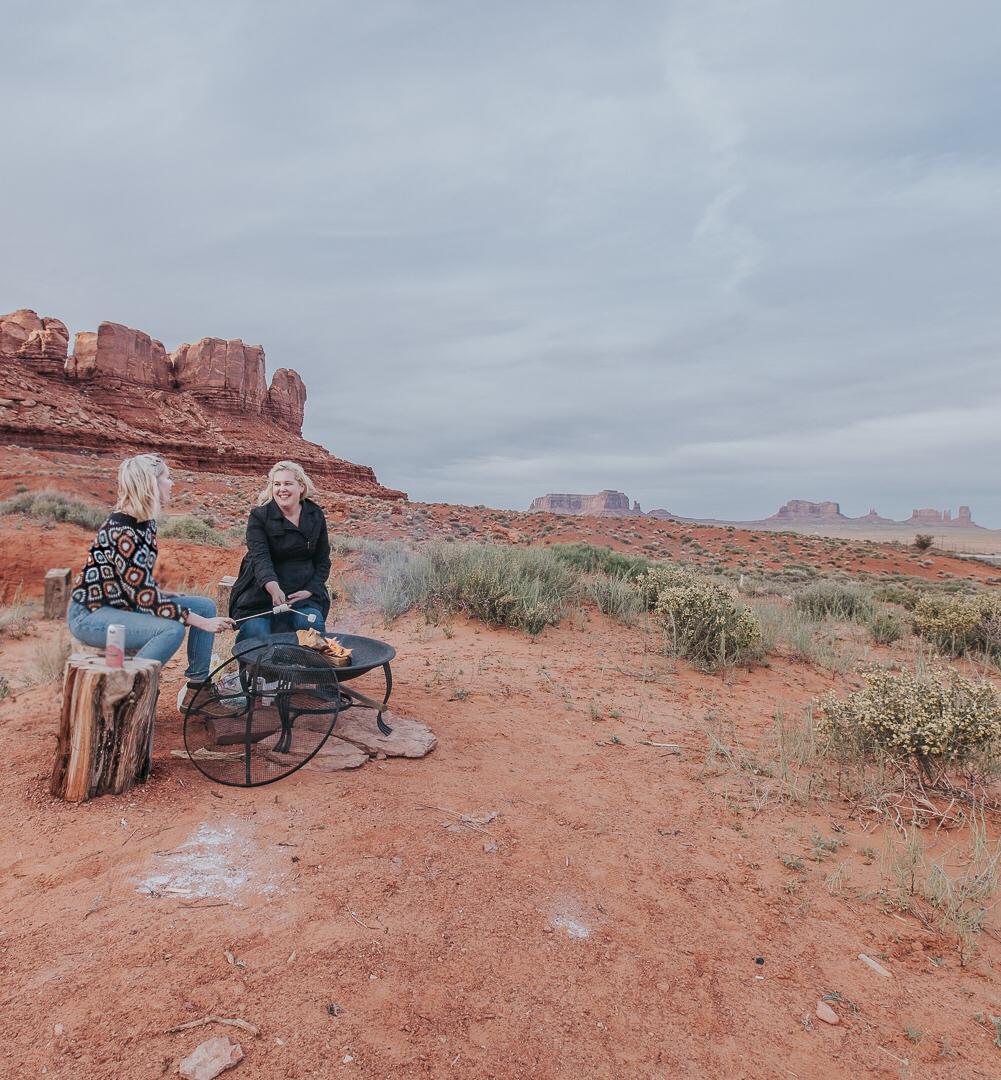 Plus the hogan itself was so pretty!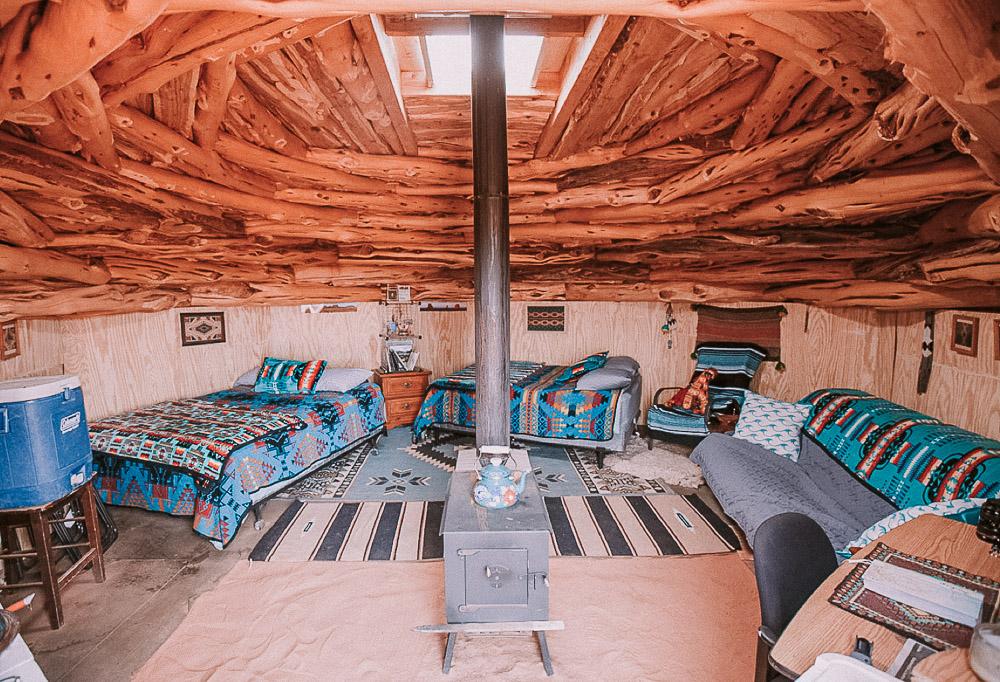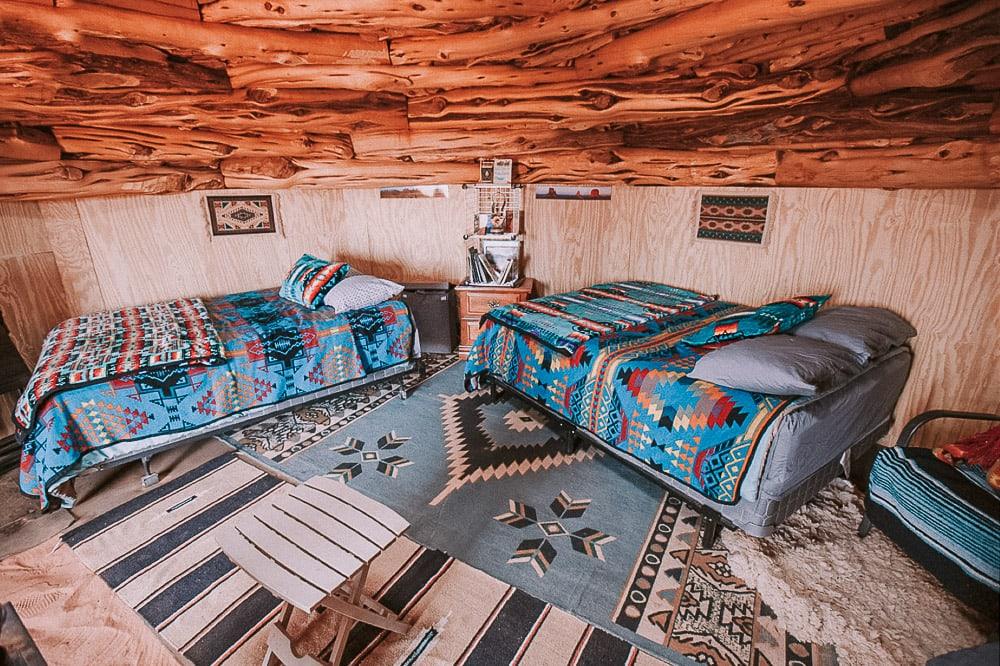 Silvia asked me to add an apology for the poor quality of the Monument Valley photos, because she accidentally deleted the originals and had to take screen grabs of the file previews. But maybe we can all agree that Silvia needs to stop being so hard on herself?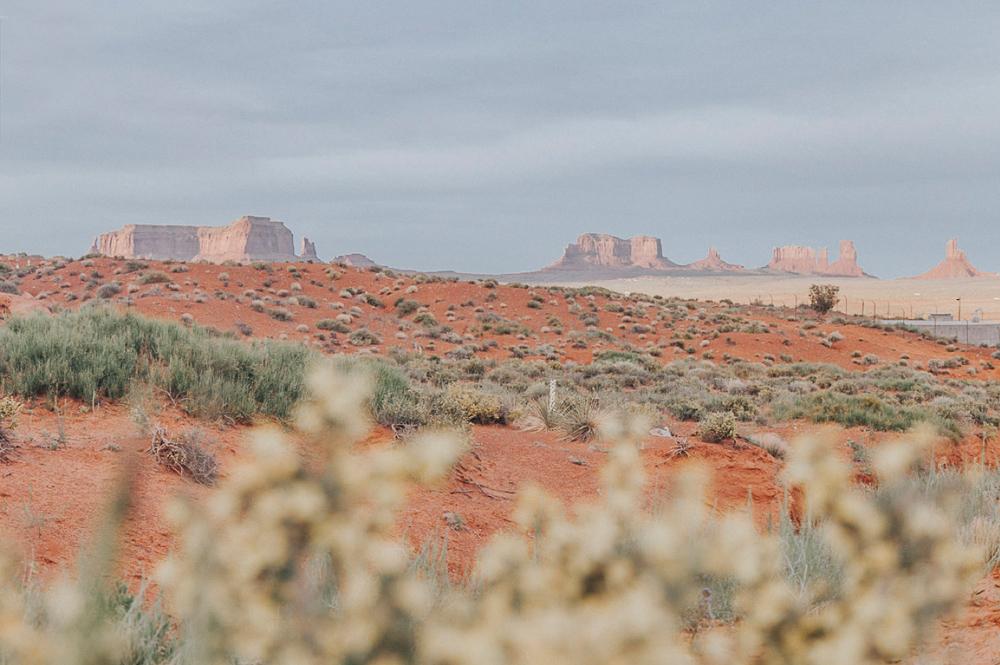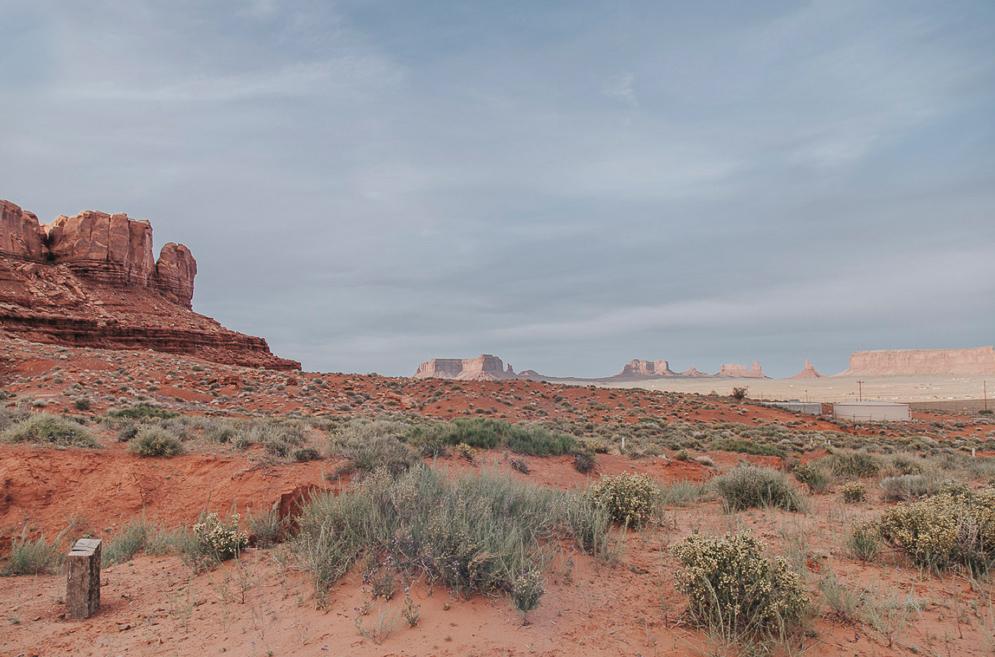 Apparently there were amazing stars at night, but I was too scared to go outside. And anyway, who needs to go outside when you're traveling with a photographer?
Just kidding, sort of.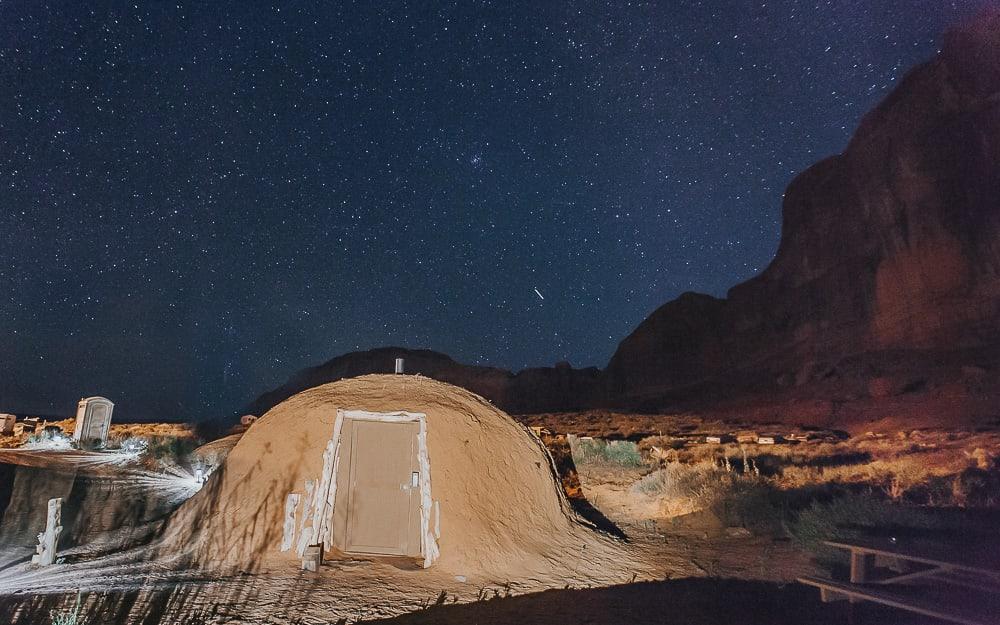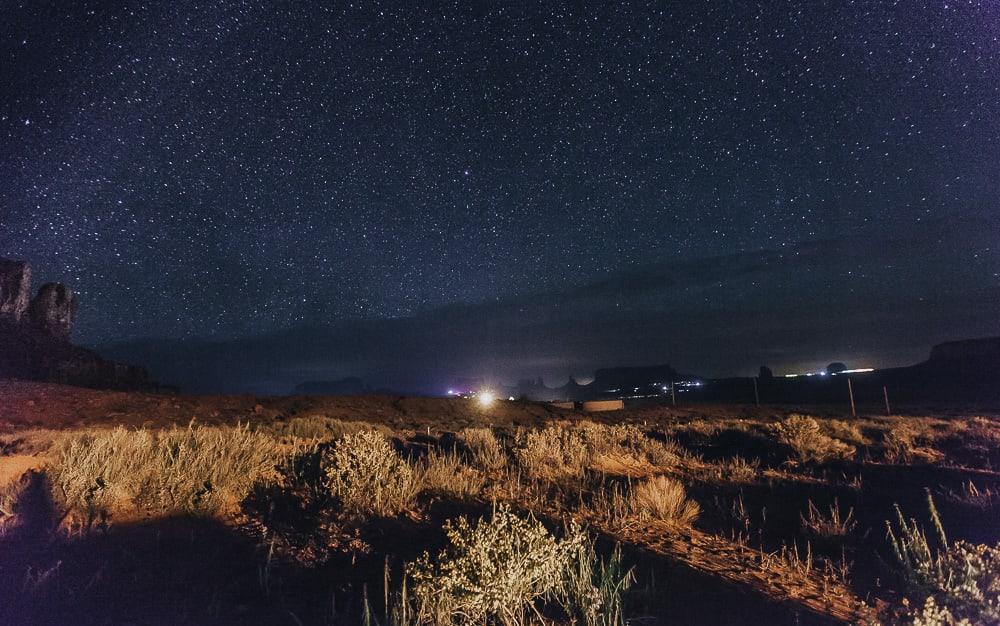 Our host Rosalyn was extremely welcoming and kind. She made us delicious fry bread for breakfast as we chatted about everything from the history of the Navajo Nation to tips for making difficult decisions in life.
It was perfect timing to hear someone else's story of change, as I navigate a crossroads in my own life path–talking to Rosalyn was almost like a free therapy session! She told us about how she'd wanted a career change and, after much reflection and prayer, had decided to take a chance on making her hogan available to overnight guests.
It was really cool to hear about someone taking a risk like that, especially after listening to her inner guidance.
And thank goodness she did.
As I decide where to live, I can get overwhelmed by anxious thoughts about making a mistake. After talking to Rosalyn and doing my own self-reflection, I realized that true wisdom lives within our own intuition, which is much quieter than anxious mind-chatter.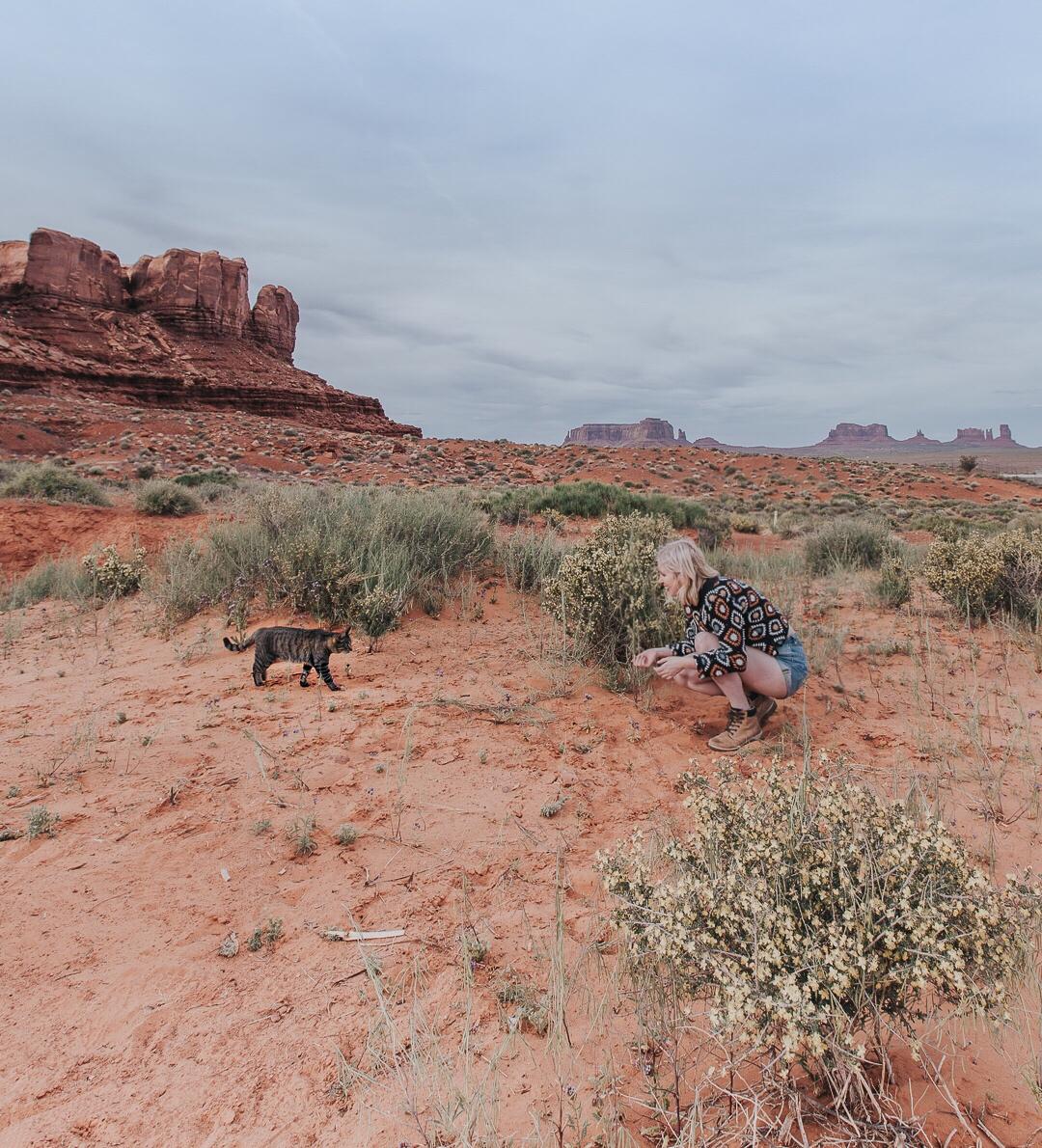 The worst part of the experience was only being there for a single night. The hogan was so comfortable and equipped with little luxuries (hot chocolate and reading lamps!), as well as phenomenal views of Monument Valley, that leaving was much sadder than I ever expected it to be.
But we were also excited to cross from Arizona into Utah – a new state for both of us!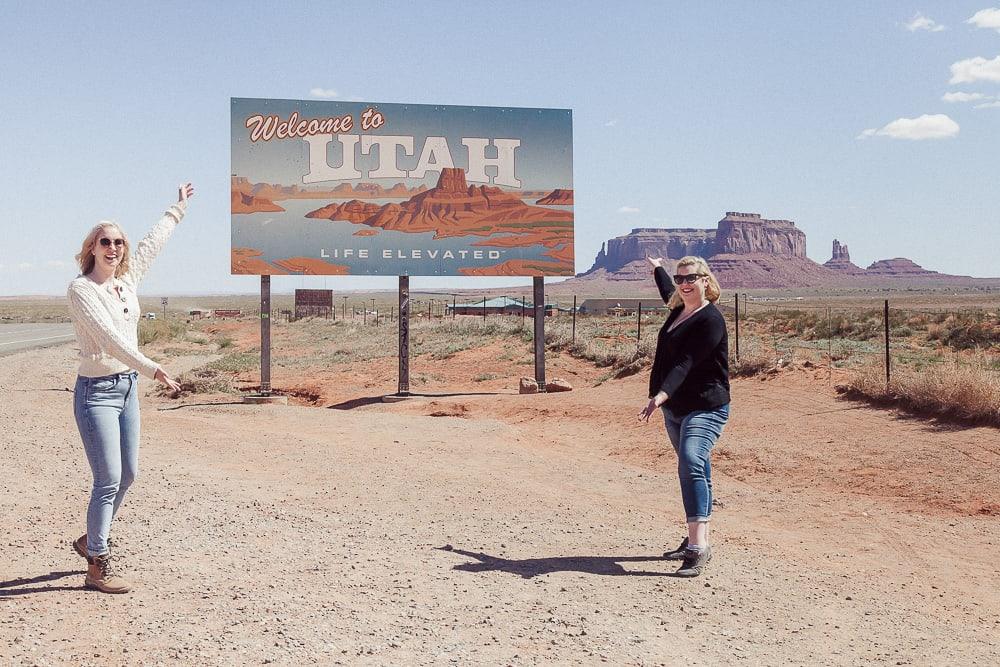 Did you know that Utah was so beautiful? I did not.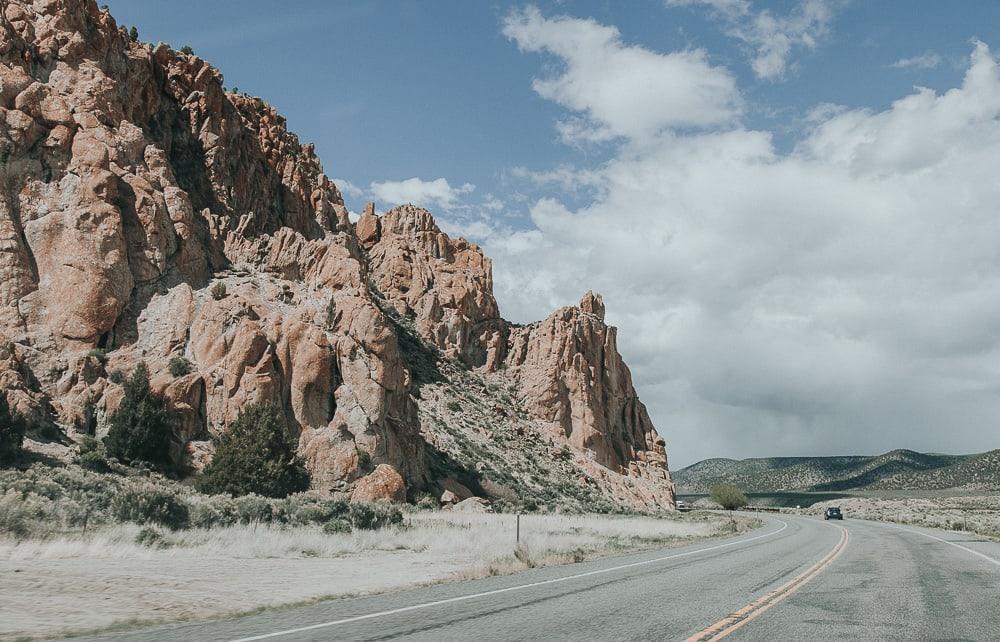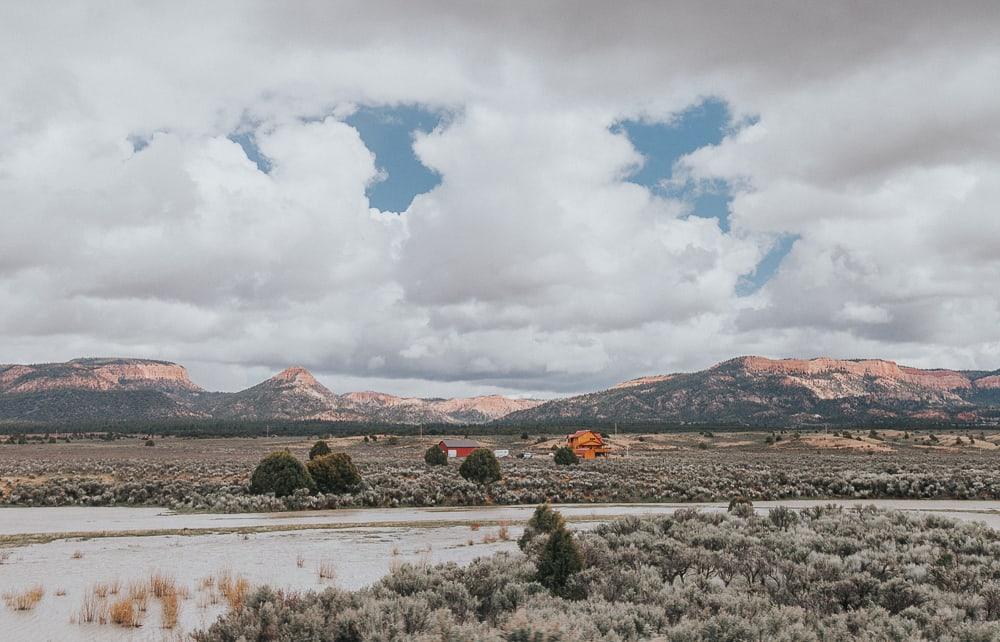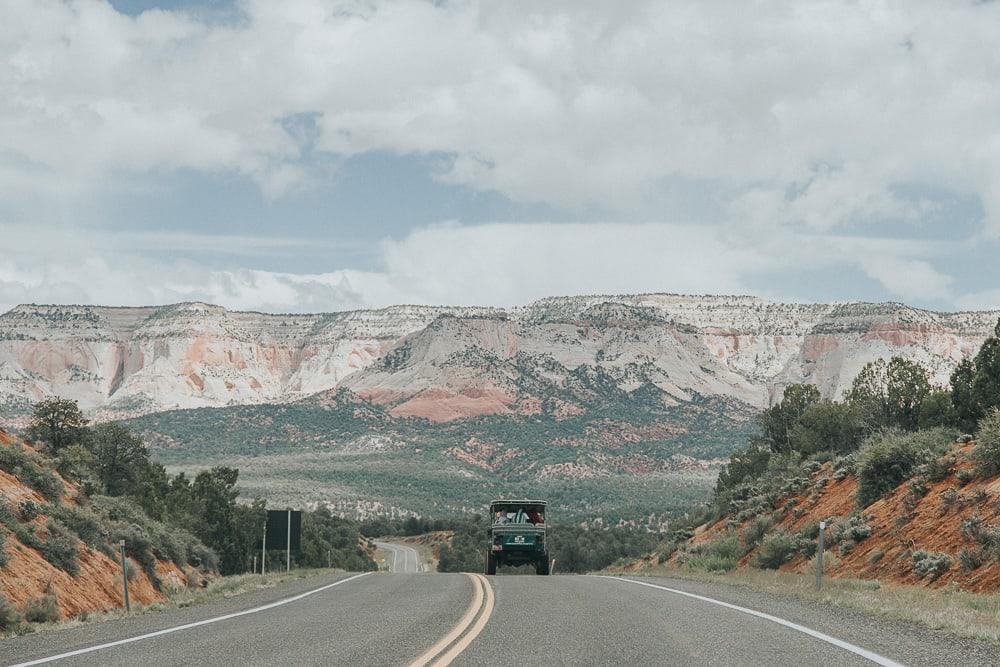 Our experience glamping in Monument Valley was so positive that when we arrived four hours later at our glamping wagon in Zion National Park, I was disappointed to find out that it was part of large resort. There were even private showers!
The wagon itself, though, was so fun to stay in.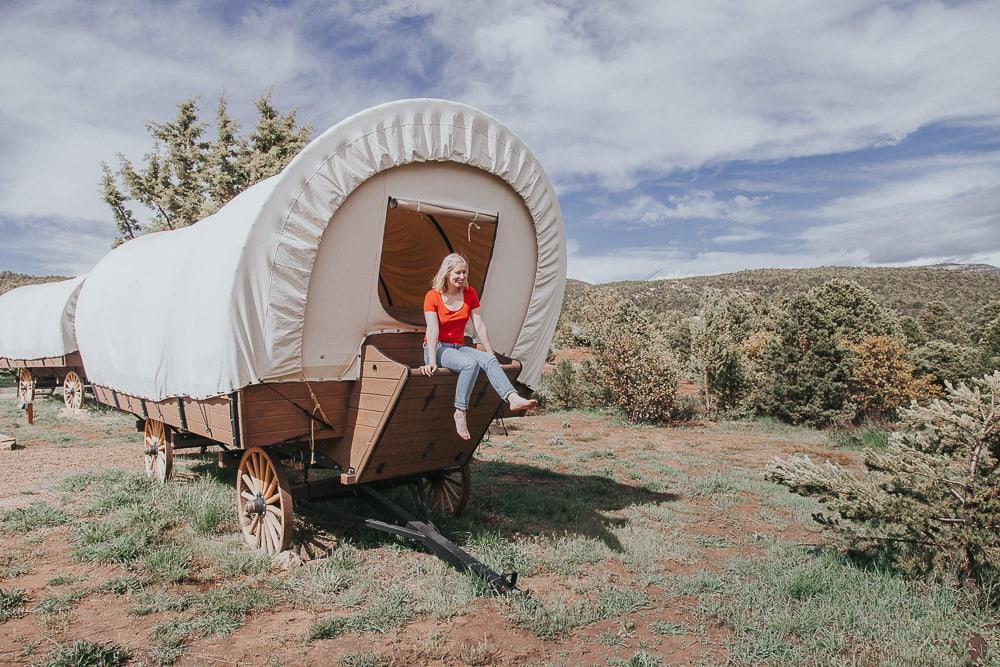 It downpoured that night, which created a rustic feel as the rain splashed against the canvas top. It was also convenient to be able to walk to dinner on the resort, since we'd driven several hours over the past two days (and because rain).
In the morning, when the weather dried up, we were able to take a hike to Observation Point, which had phenomenal views.
In fact while Silvia and I were a little uncertain about Zion National Park from what we could see from our wagon, once we hiked out a bit we could see what all the fuss is about. I think we still both preferred Monument Valley – I mean I don't know when I'll ever sleep somewhere with such spectacular views out my door – but Zion has some views as well.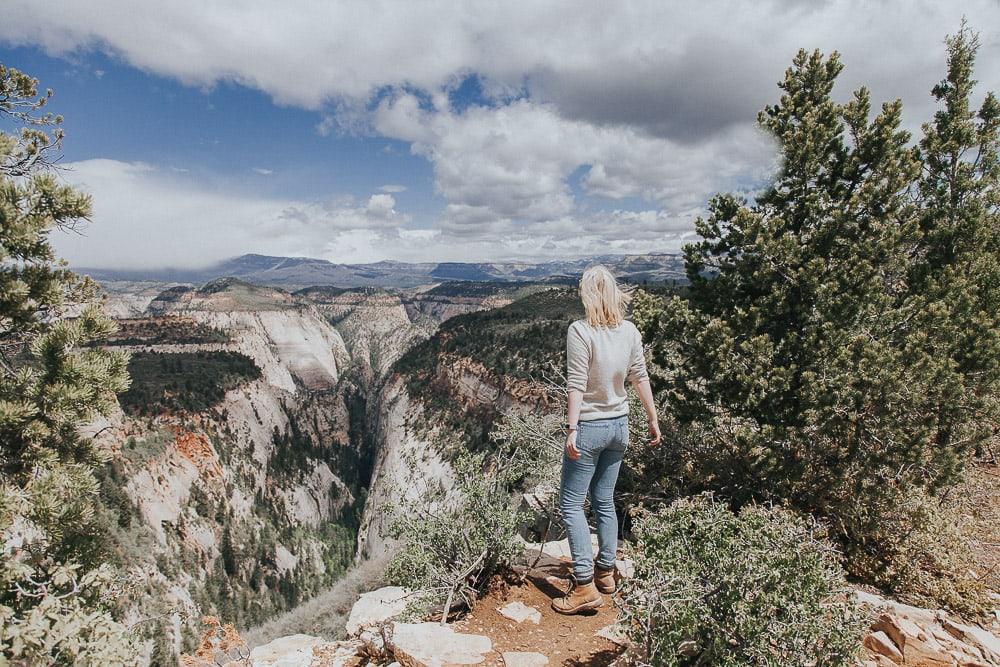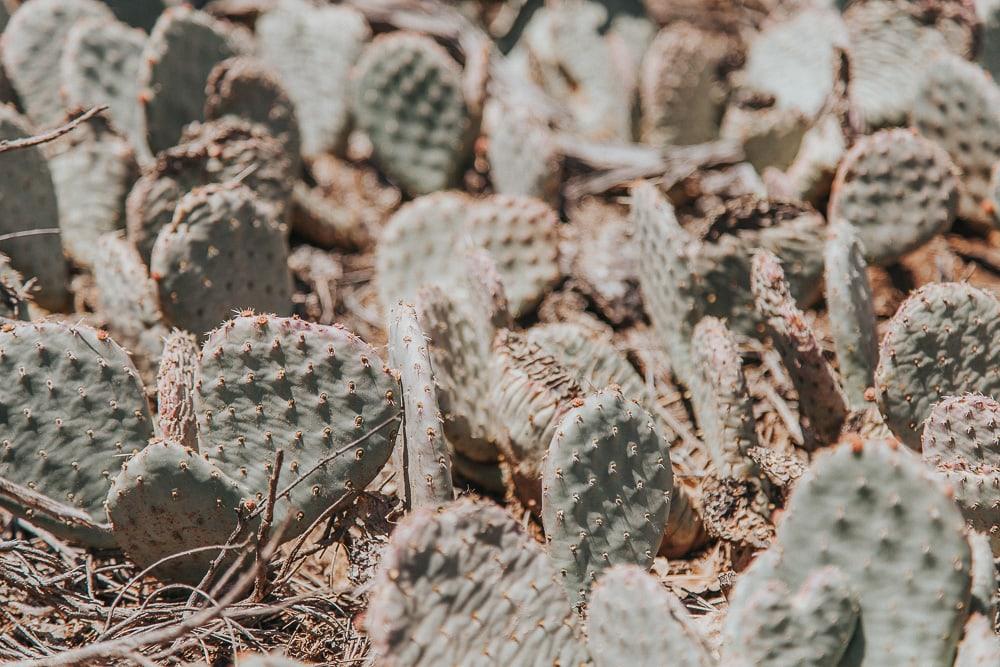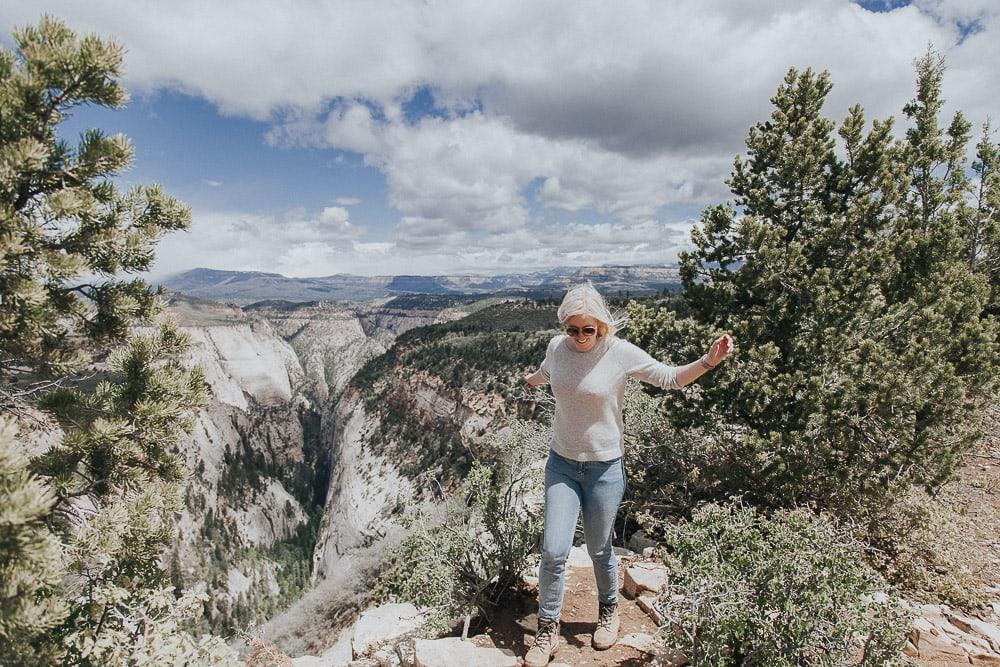 Overall, I would definitely encourage anyone wary of camping to try glamping first. It gives you many of the perks of being in nature without some of the discomfort.
Now that I've slept in an earth hogan and covered wagon, I'm much more open to trying a tent and sleeping bag next!
Silvia's note: now that Anna has put that in writing I'm going to hold her to that!
Are you a fan of camping? Have you tried glamping?