I visited Idaho as part of a paid collaboration with Visit Idaho
For ages I had the beginning of a blog post in my drafts folder asking if the Faroe Islands were the new Iceland. As anyone with Instagram or Facebook will know, Iceland is a magical country of stunning natural wonders. But in recent years it has gotten crazy crowded with tourists, to the point where tourists outnumber locals in Iceland by over seven to one.
And so the travel community began to look for new Icelandic-ish places to explore. The Faroe Islands were an obvious choice as they're also Nordic and feature lots of sheep and few trees. But after my second visit to the Faroes I had to discard that blog post because really, as wonderful as the Faroe Islands are, they aren't all that similar to Iceland.
I began to accept that maybe nowhere is like Iceland, and maybe we'll all just have to wait for trends to shift before we can enjoy those lovely hot springs and waterfalls in peace.
At least that's what I thought, until a couple of weeks ago when I was soaking in a hot spring on the edge of a river in the middle of nowhere, and it hit me: this is Iceland.
I wasn't actually in Iceland – in fact I was in a whole other part of the world from Iceland.
I was in Idaho.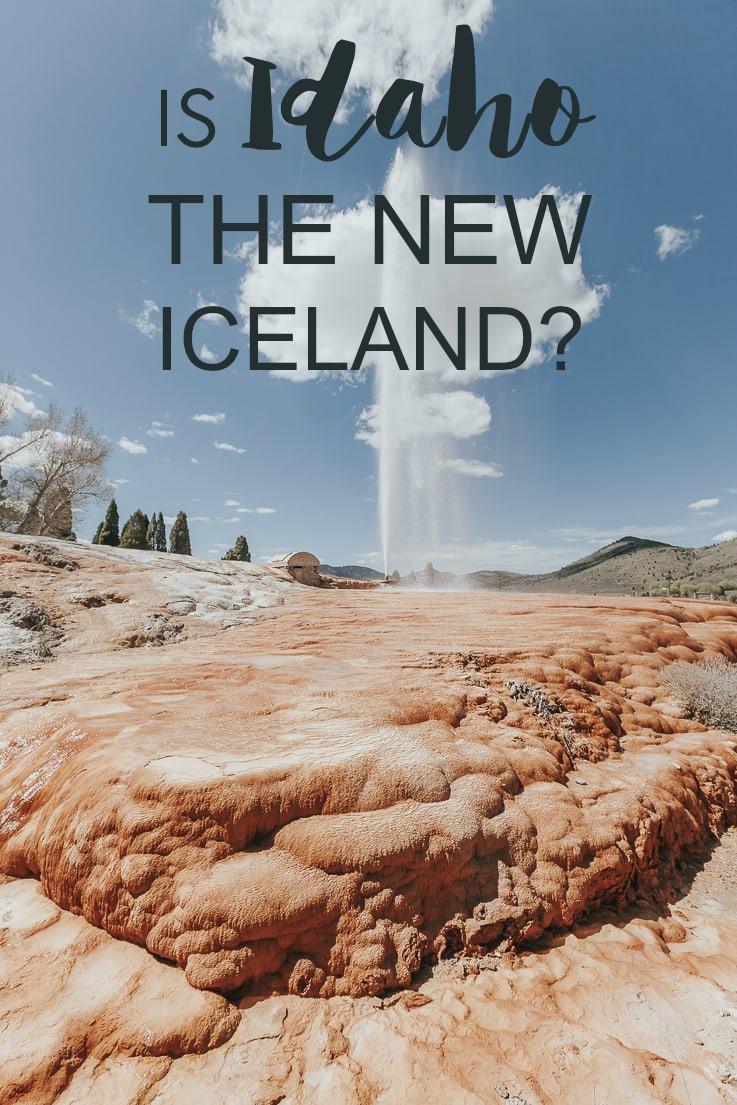 It's top secret
Okay so it turns out the whole story about Iceland and Greenland's names being switched so that the Norse explorers could keep Iceland a secret and tempt people to Greenland instead is not entirely accurate.
But for a very long time Iceland really did seem like Europe's best kept secret.
My family used to always fly via Iceland on our way to Norway every summer, and landing at Keflavik always felt like we were landing on the moon. It was the coolest country with the craziest landscape, and I always used to think it was a wonder no one ever talked about it.
Of course all that has changed thanks to some clever marketing campaigns. The secret about Iceland is out. But you know what secret is still tightly under wraps? Idaho.
Like my friends thought I was joking when I returned from my US road trip and declared Idaho my favorite place I visited – but it was! And I didn't even eat a single potato.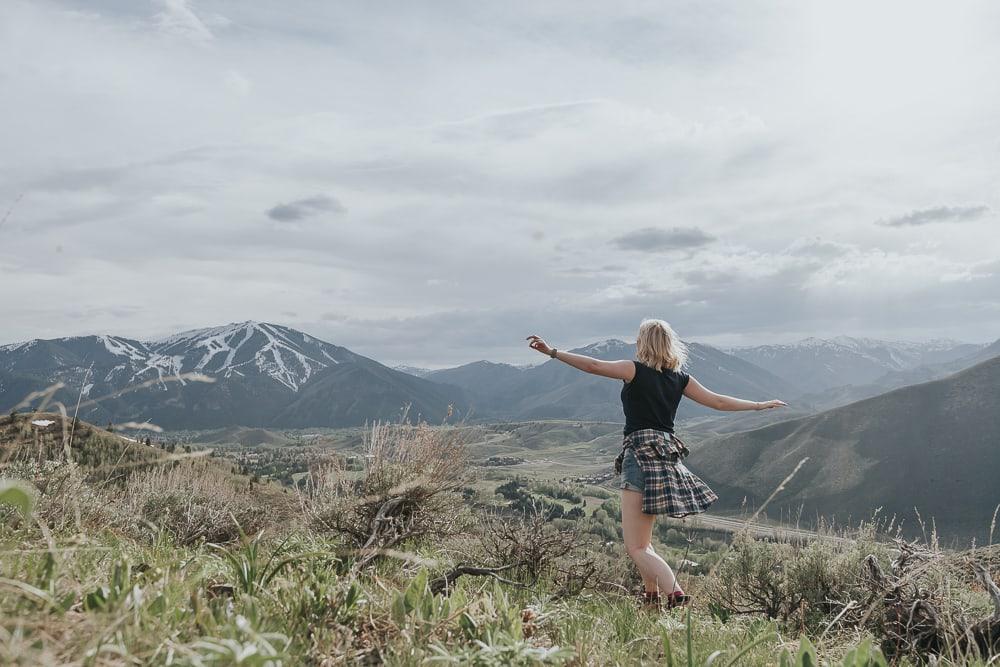 At first I couldn't figure out why I hadn't known how spectacular Idaho was, but the more time I spent in the state the better I understood.
Locals in Idaho are super protective of their natural wonders, and even quite secretive. Don't get me wrong, everyone I spoke to was incredibly friendly and welcoming. But when I would express my surprise over Idaho's beauty they'd just smile and nod – they know Idaho is flying under the radar, and that's exactly how they like it.
Geysers
The word geyser comes from Geysir Hot Springs in Iceland, which was the first geyser known to modern Europeans. But Iceland isn't the only place with geysers!
Anna and I stopped by Geyser Park in Soda Springs not really knowing what to expect, but whoa were we blown away. Almost literally.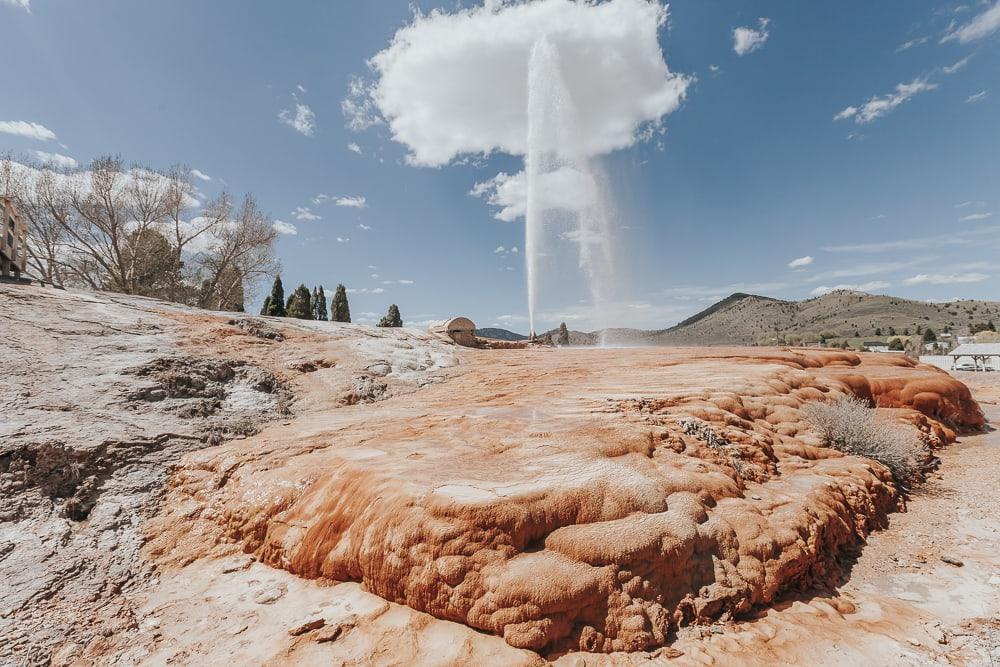 Waterfalls
Iceland has some seriously beautiful waterfalls, and Idaho doesn't disappoint in that department either.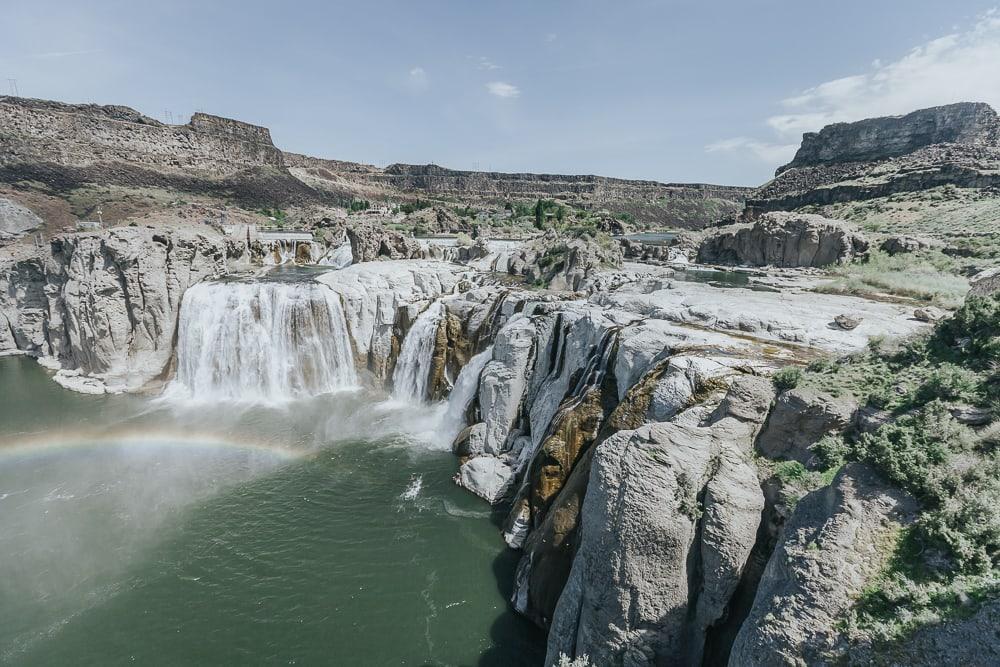 Hot springs
You know how I said locals in Idaho are a bit secretive about the state's natural beauty? Well that is especially true when it comes to Idaho's many hot springs.
In fact when helping me plan this trip the Idaho tourism board warned me not to geotag any photos of natural hot springs in Idaho, because locals are very protective of them.
But don't worry! Remember how I also said locals are very friendly? I found that locals were happy to share their favorite hot spring locations with me in person, which is kind of perfect, because it means that if you want to get the best experience of Idaho you'll have to get to know the locals a bit. And getting to know the locals might just be the best part of your stay in Idaho anyway.
Or it might be the hot springs, because they are very magical.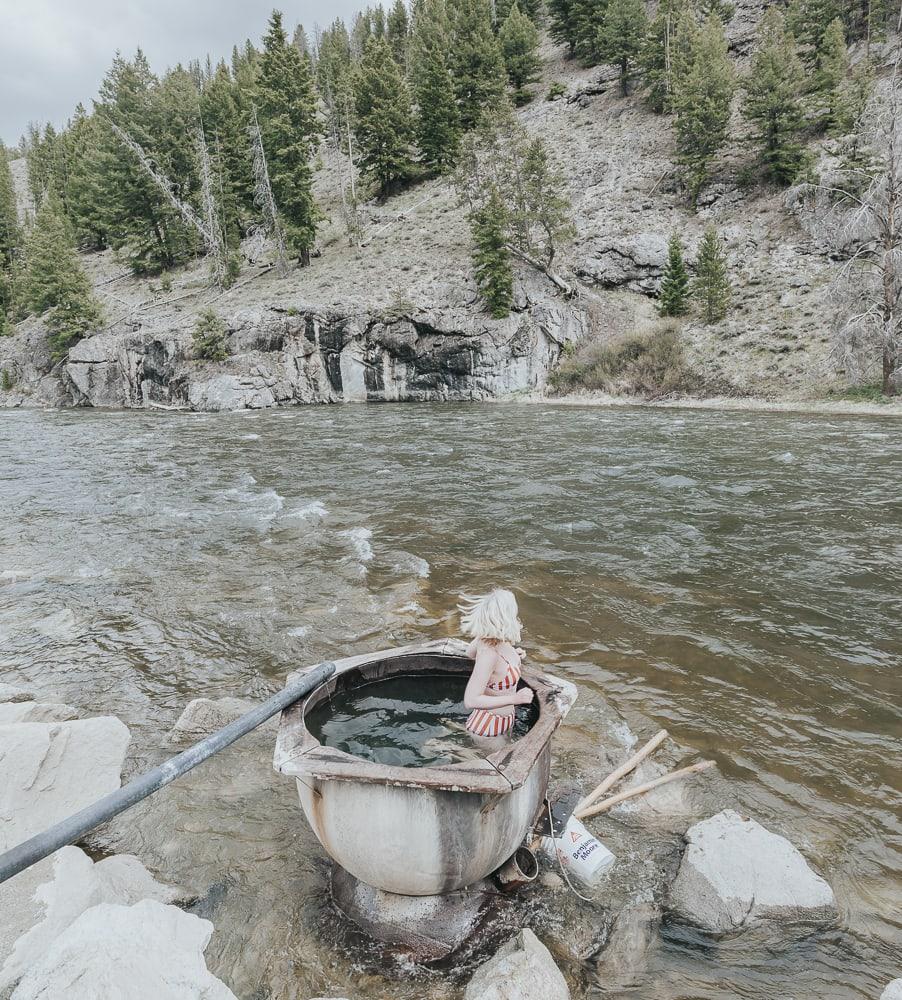 Of course if you're not into bathing by the side of a river out in nature, there are also plenty of hot spring bath houses you can visit in Idaho as well. My favorite was Miracle Hot Springs, which even offers (super affordable) private hot spring rooms.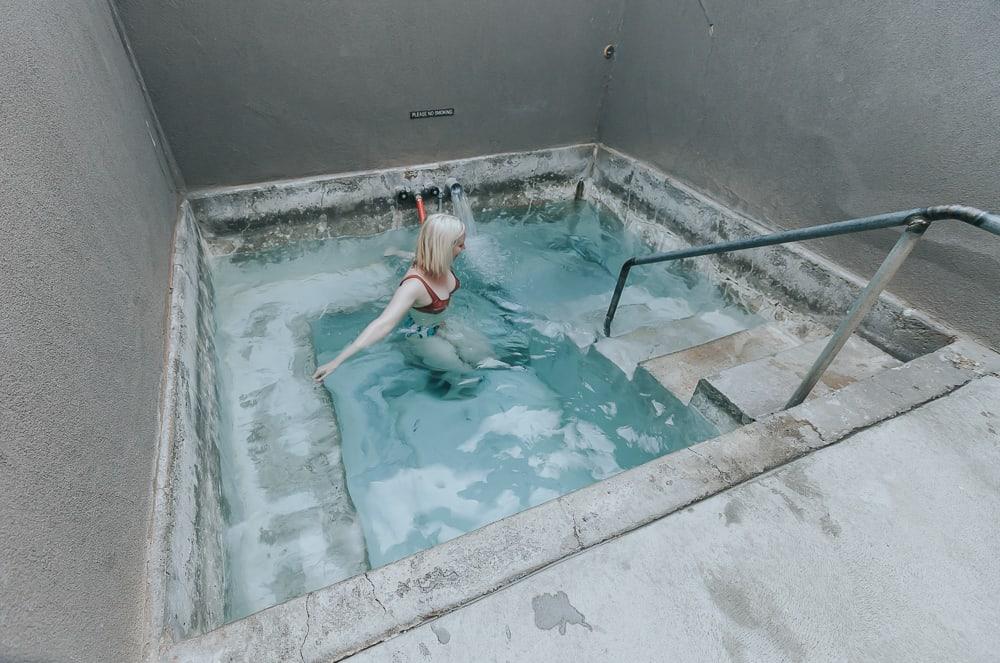 Hikes
Iceland also has some amazing hikes, as does Idaho! My favorite hike of the trip was the Proctor Mountain loop in Ketchum. It's only 3 miles but has the most incredible views.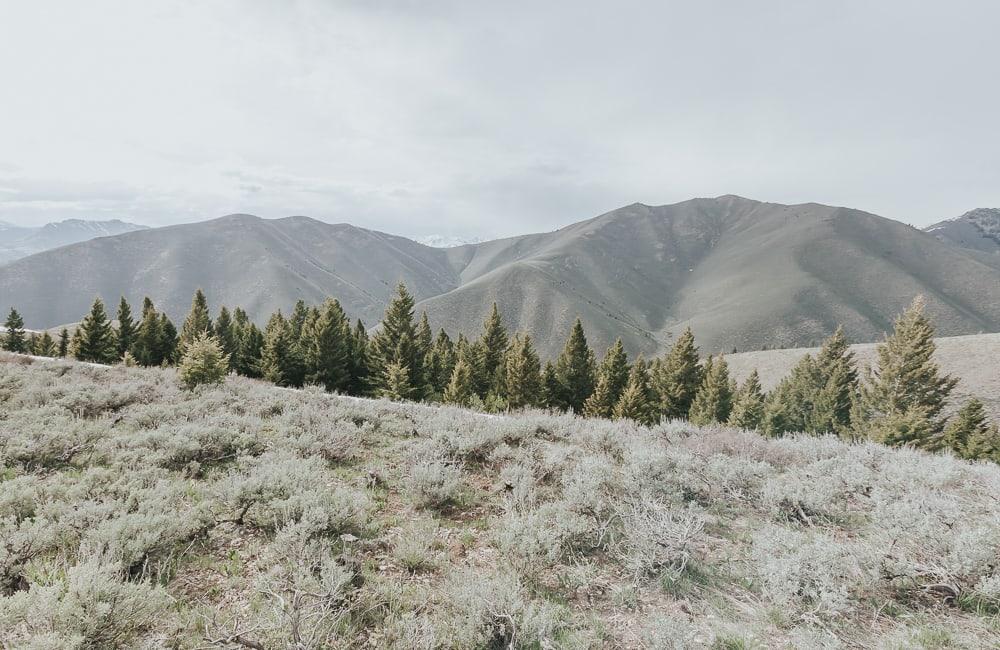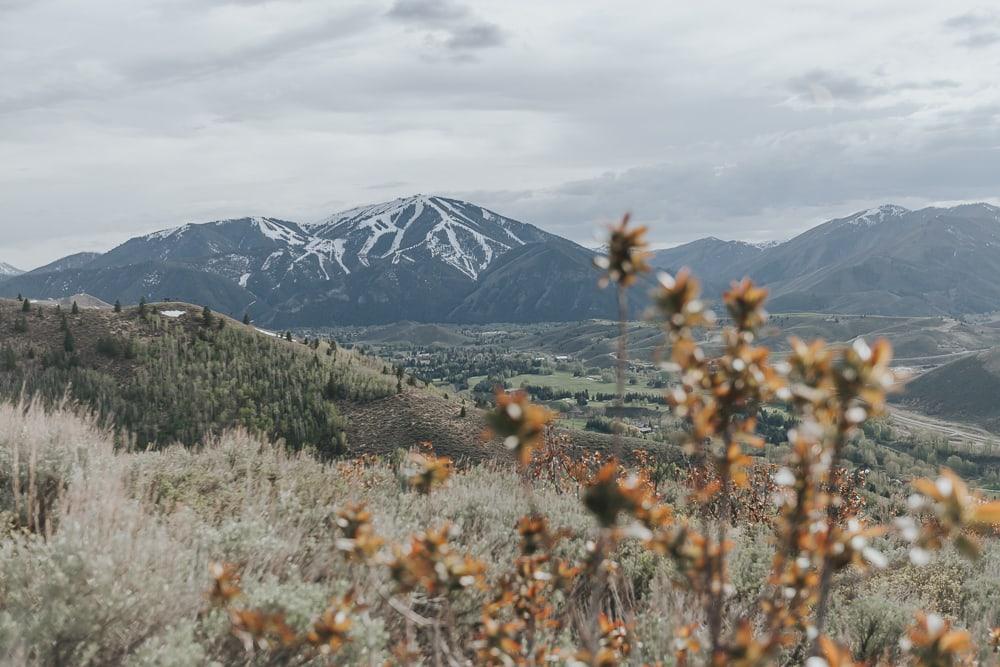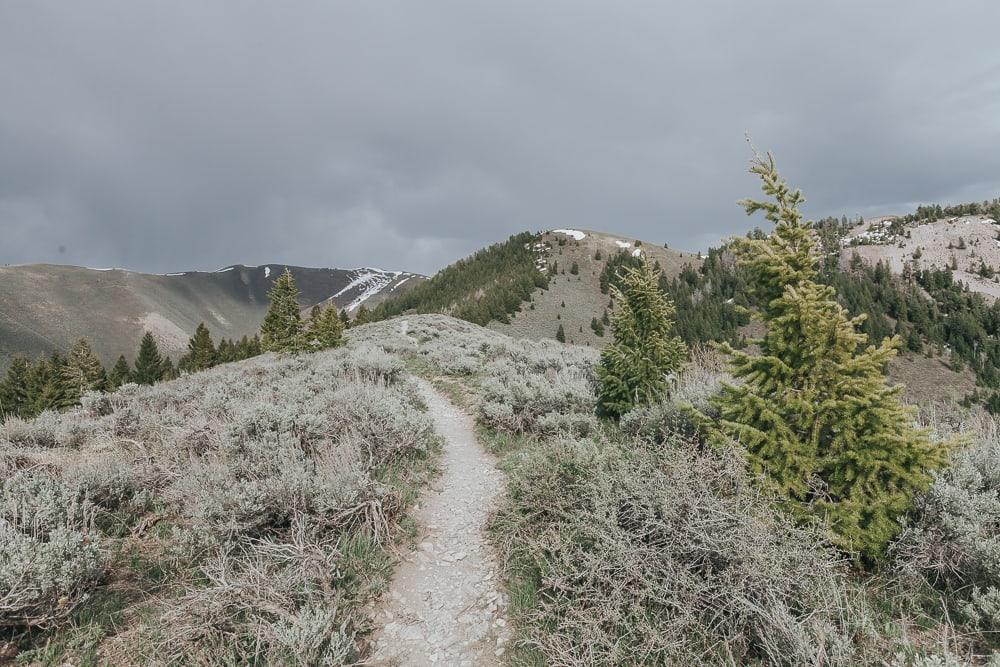 Canyons
Another Icelandic staple is dramatic canyons but yup, Idaho has those too.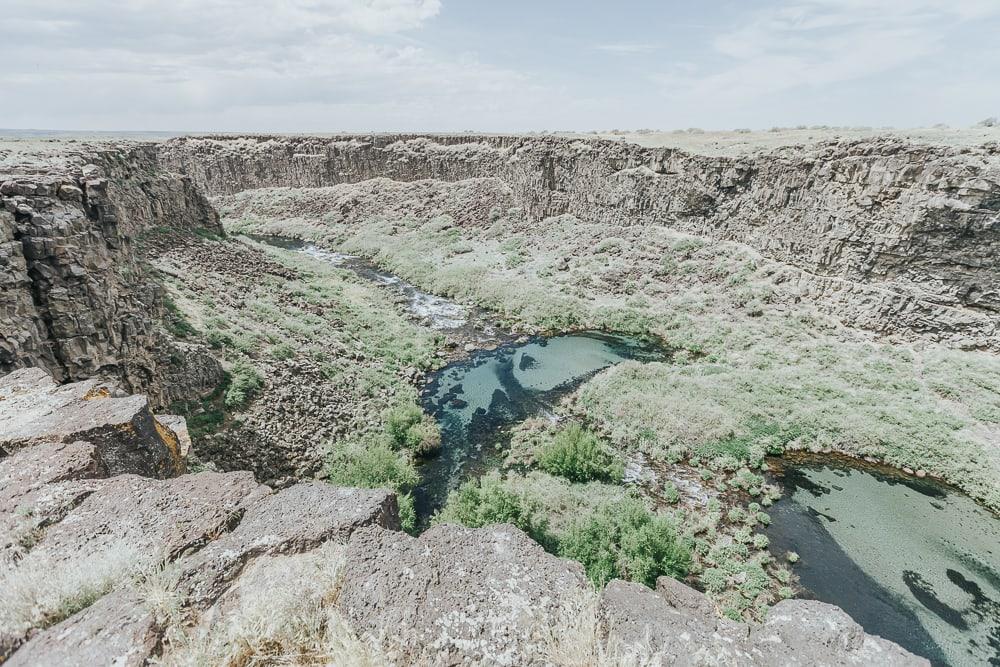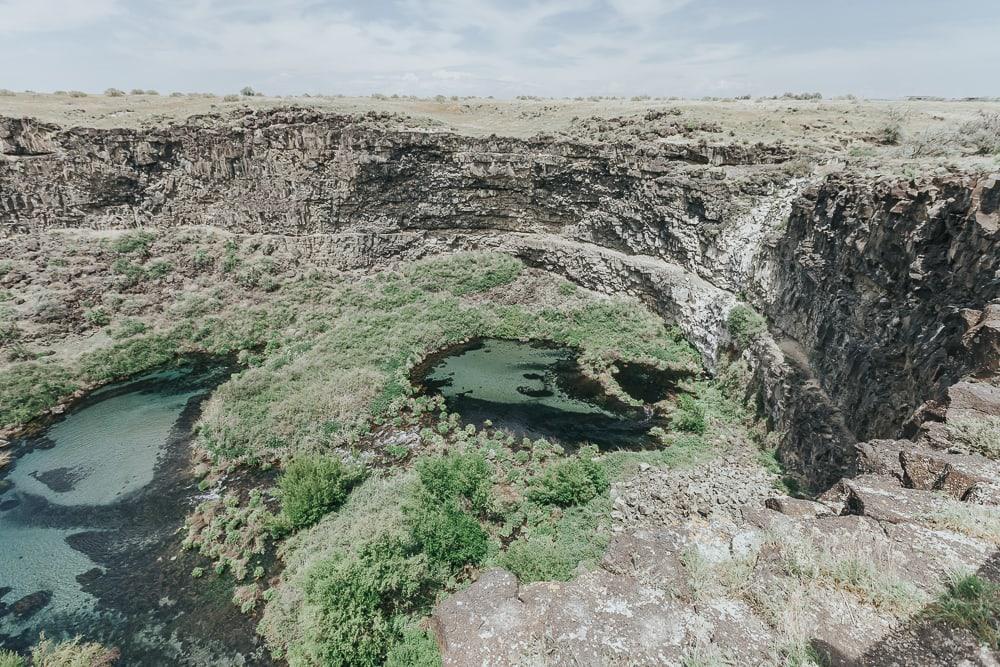 Adventure activities
Iceland is great for adventure enthusiasts but guess what? So is Idaho!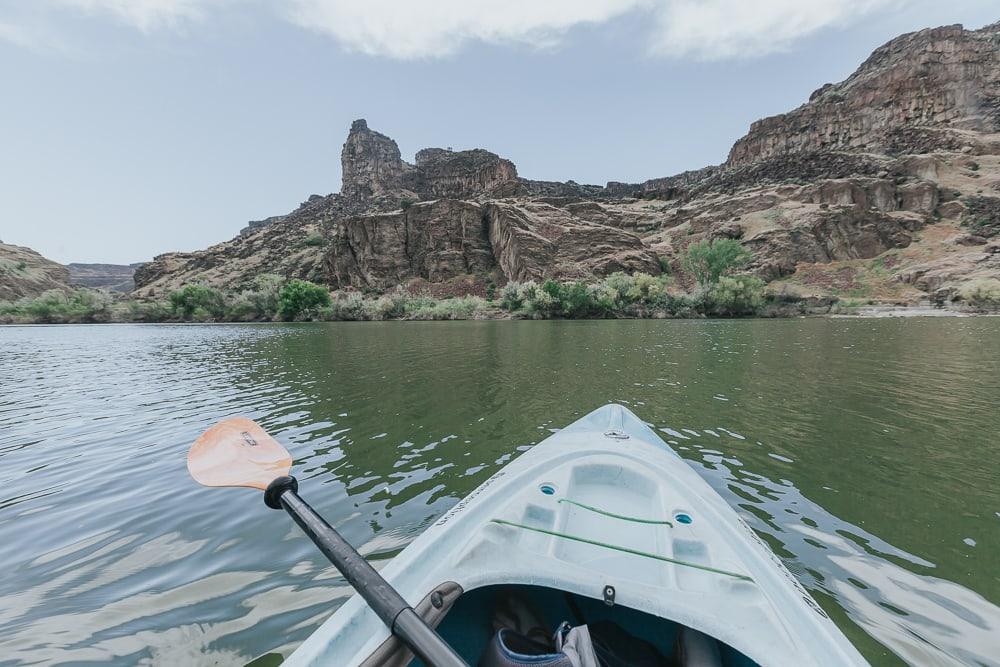 We went kayaking down Snake River Canyon, but you can also do SUP and ziplining here.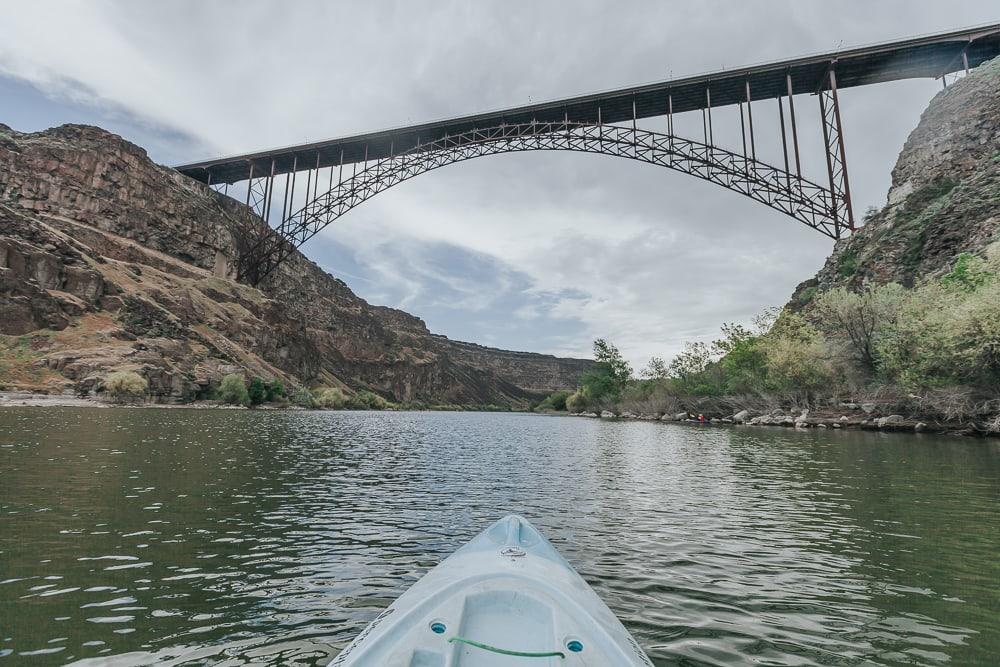 And see that bridge? Apparently the Perrine Bridge is a world famous BASE jumping site, and in fact the only man-made structure in the US where BASE jumping is allowed year-round without a permit.
Adorable wildlife
Iceland is known for its adorable furry horses and while we did see some horses in Idaho, I was most enchanted by the cute deer and antelope we kept seeing by the side of the road (though seeing so many did make me nervous we'd hit one, which luckily we did not).
A land for explorers
I was telling Anna how much Idaho reminded me of Iceland and she wasn't really having it, because culturally they're totally different.
And that's true.
But I do think they have something in common culturally as well. When you're in Iceland you can just imagine the Norse explorers voyaging out to settle there, whereas in Idaho I kept picturing all the pioneers making their way along the Oregon Trail. Same same but different, right?
You'll find snow in May
Late spring is a beautiful time to visit Iceland because the weather is warmer but you'll still find snow in the mountains. Same goes for Idaho!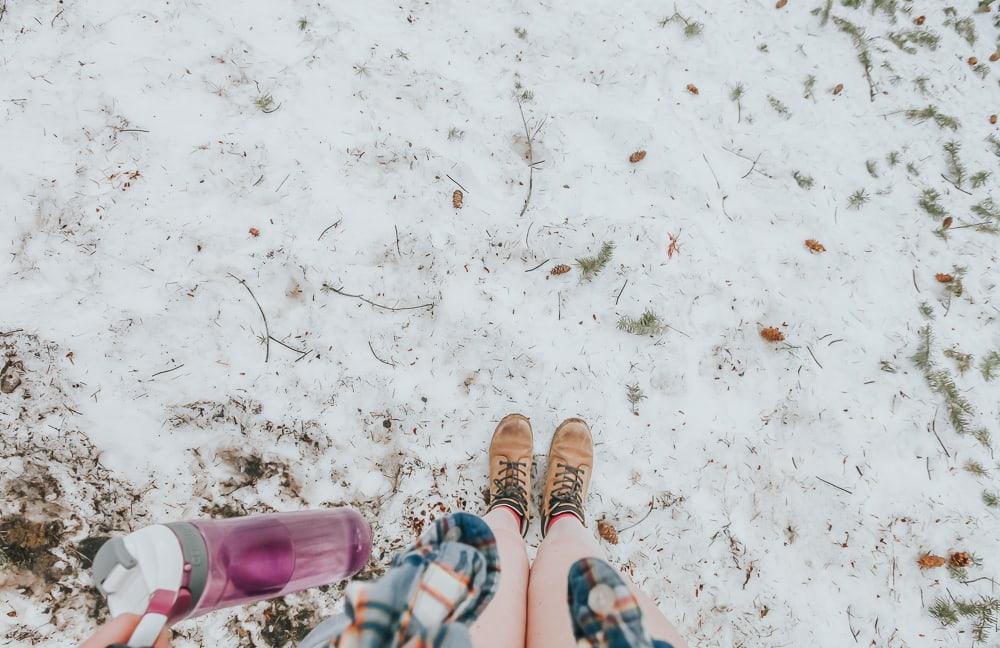 Fairytale towns
While Iceland is all about those colorful storybook towns, Idaho has adorable towns of its own.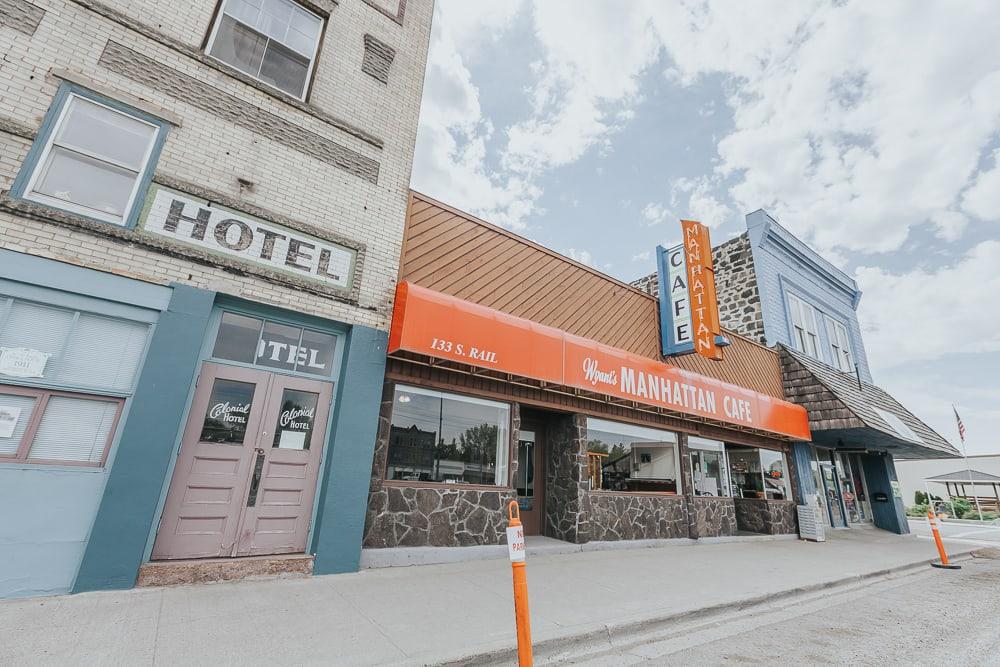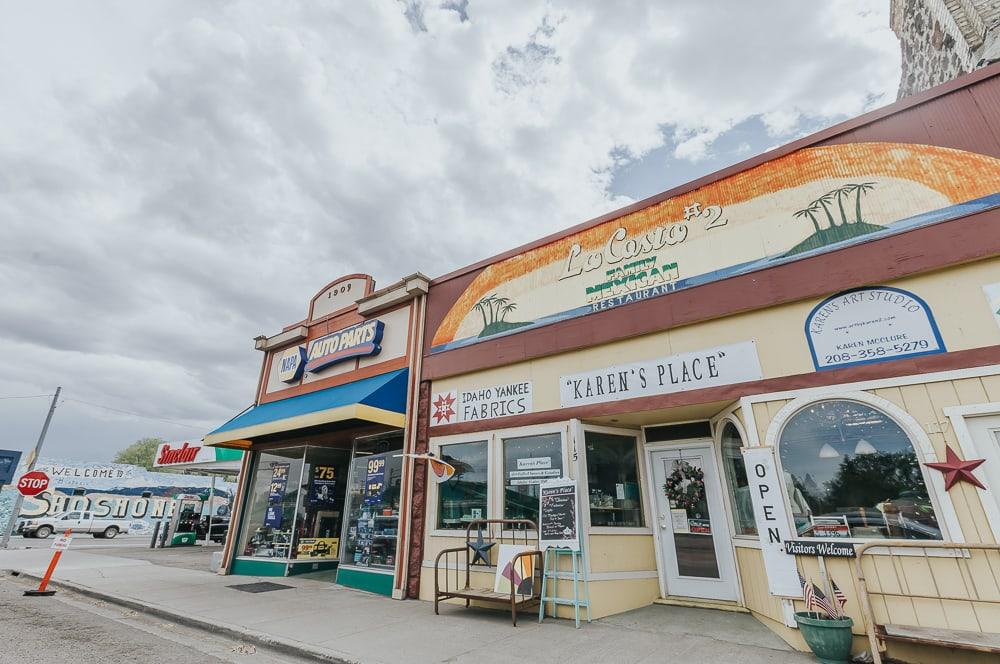 It also even has ghost towns!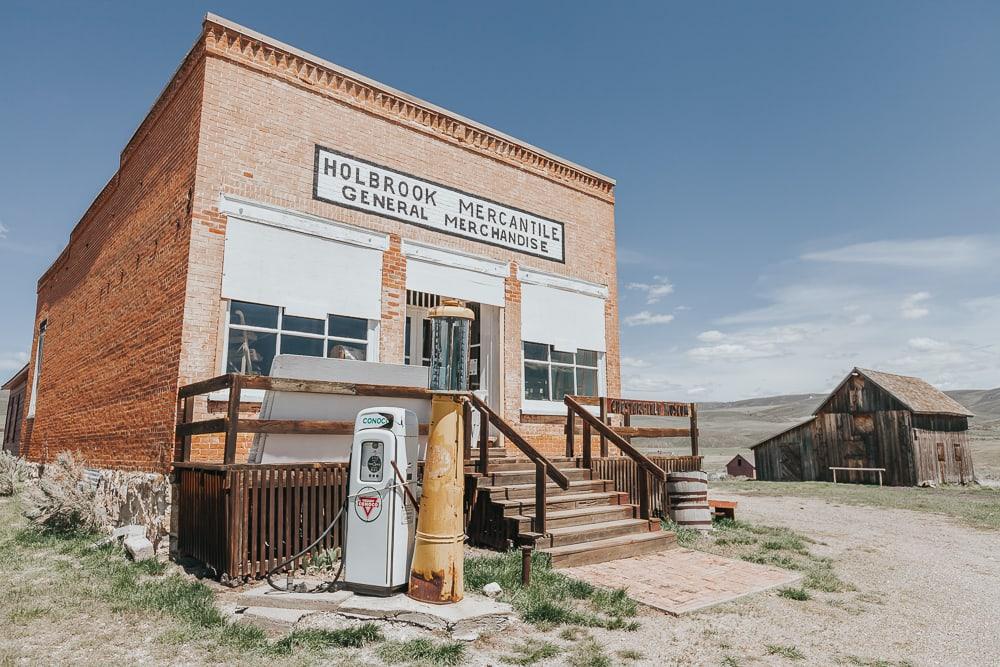 Northern Lights
Okay I did figure that Iceland has one big draw that Idaho does not: the Northern Lights.
But apparently Idaho is one of the best places in the US to catch a glimpse of the Northern Lights.
The perfect road trip
My favorite thing about Iceland also happens to be my favorite thing about Idaho – they're both perfect places for an amazing road trip! And you guys know I love a good road trip, especially when it comes with lots of amazing views out my car window.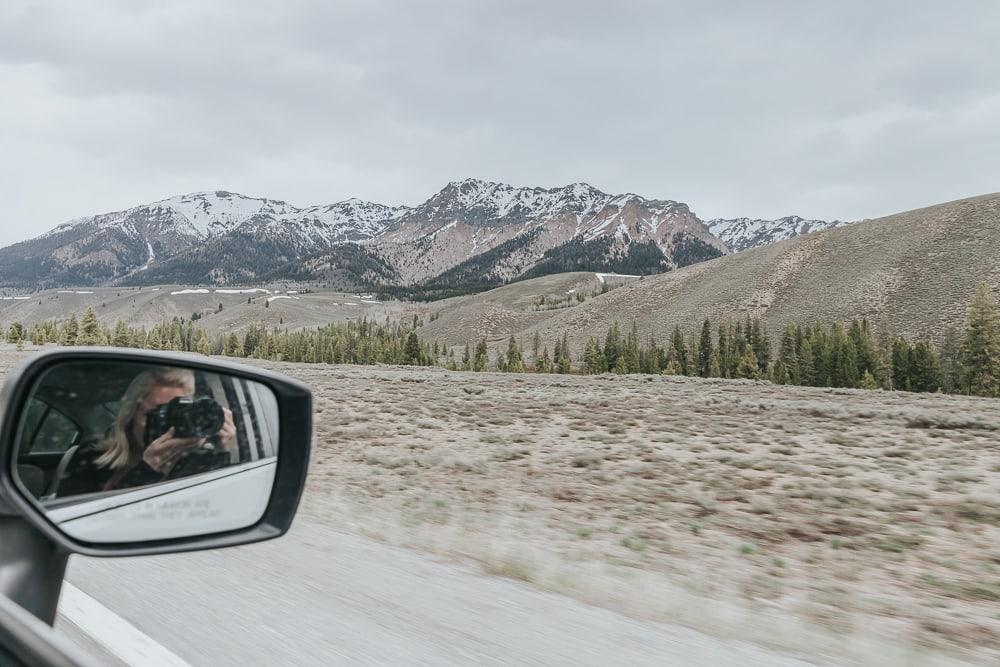 I'll share our complete road trip itinerary in my next post.
It's Idaho
Idaho shares a surprising number of similarities to Iceland, but it's also totally different – in a good way! It's just so very Idaho, and if you don't know what that means yet you should go experience it for yourself.
Have you been to Idaho yet?