Not going to lie, I was so excited to visit New Mexico for all the Mexican food. And when I told people in Norway that I'd be passing through New Mexico, every single person said how jealous they were of all the great Mexican food I would eat.
Except apparently while you can find great Mexican food in New Mexico, New Mexican food is a whole cuisine on its own – who knew?
It turned out there was a lot I didn't know about New Mexico before visiting, and Santa Fe served as the perfect introduction for me.
Remember how I said that Anna is possibly looking for a new place to call home? Well, a big reason we included Santa Fe on our itinerary is that she thought there was at least a small chance Santa Fe could be it.
One of her qualms about Denver is that it's such a rapidly growing city of transplants from around the US that there's not much of a cohesive culture. Well, we quickly learned that that's not the case in Santa Fe. We also learned that Santa Fe is the perfect place for a fun girls' weekend with some history lessons thrown in.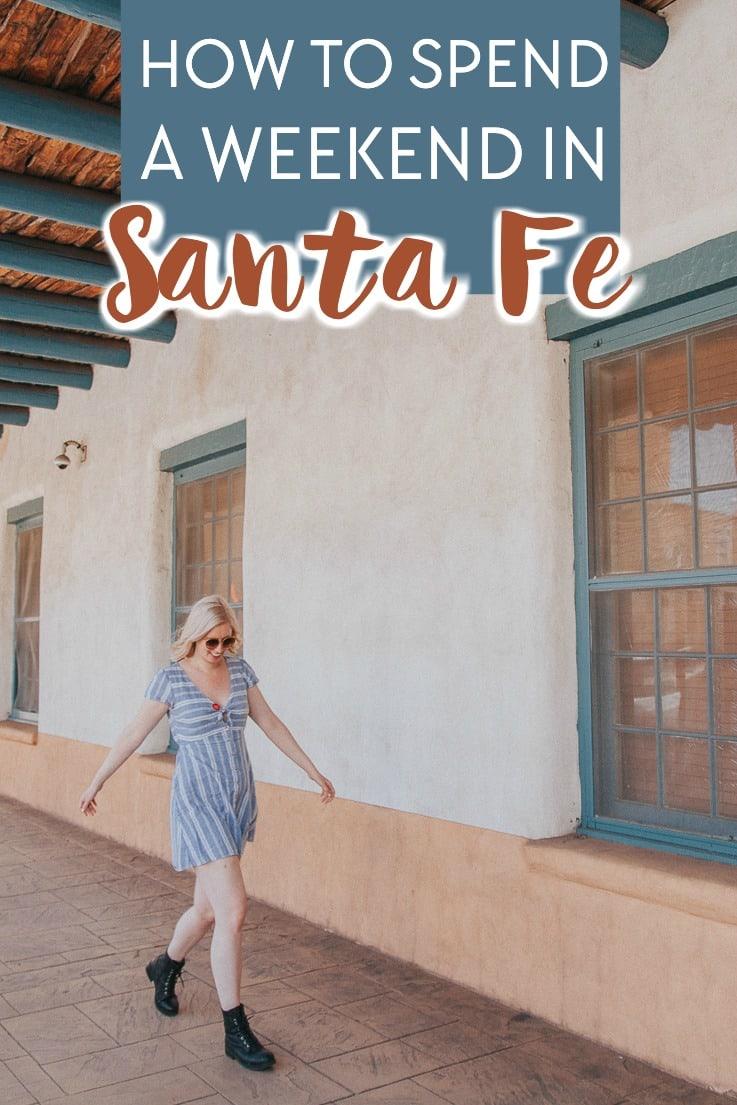 We kicked off our first day in Santa Fe with breakfast at the Santa Fe Farmers' Market at the Railyard, which was conveniently right across the street from our hotel.
This is one of the oldest and largest farmers' markets in the country, with 100% locally grown vegetables, fruits, and plants. And no reselling is permitted, so you can chat with the people who grew and produced the products you're buying.
Then we walked downtown to meet up with our guide for a Women of the West Historical Walking Tour through downtown Santa Fe, and whoa is there a lot of history here.
Our tour guide Elizabeth was amazing, and we spent the three hour tour exploring the downtown historic Plaza neighborhood by foot while learning all about the influential women who shaped New Mexico's history.
In fact Forbes even ranked Santa Fe the #1 city in the US for female owned businesses. As a female running a business myself, I was definitely intrigued. Maybe I should move to Santa Fe?
Santa Fe is also the third oldest city established by European colonialists in the US, and the oldest capital city. Of course it has had lots of makeovers over the years, but I adored the adobe/stucco look of downtown.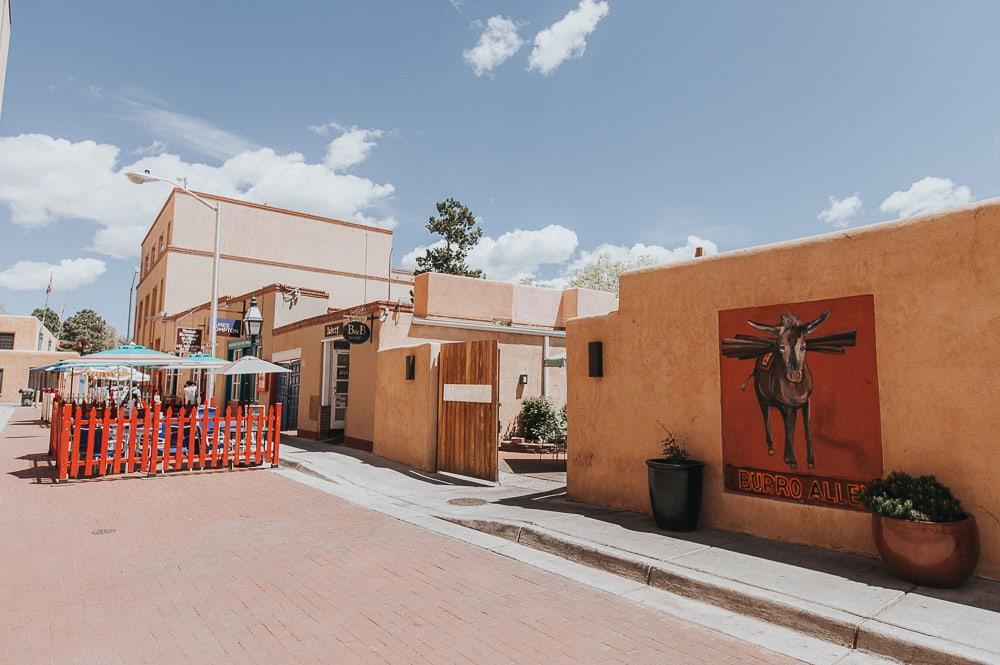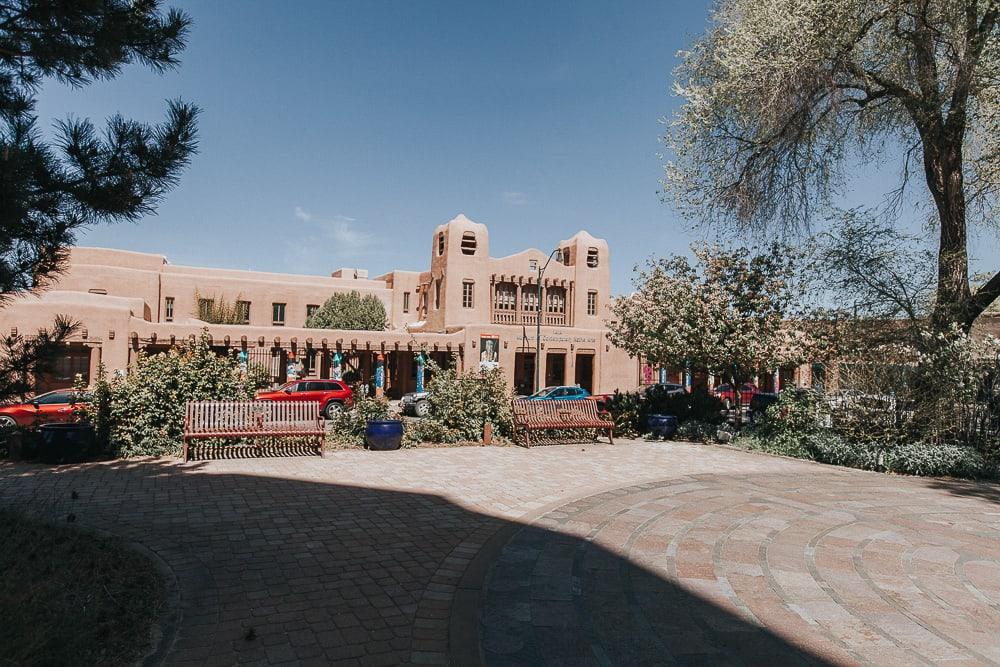 Our tour ended with a wine tasting at Hervé, where we also sampled some bruschetta and New Mexican style corn chowder with green chile. All so yum.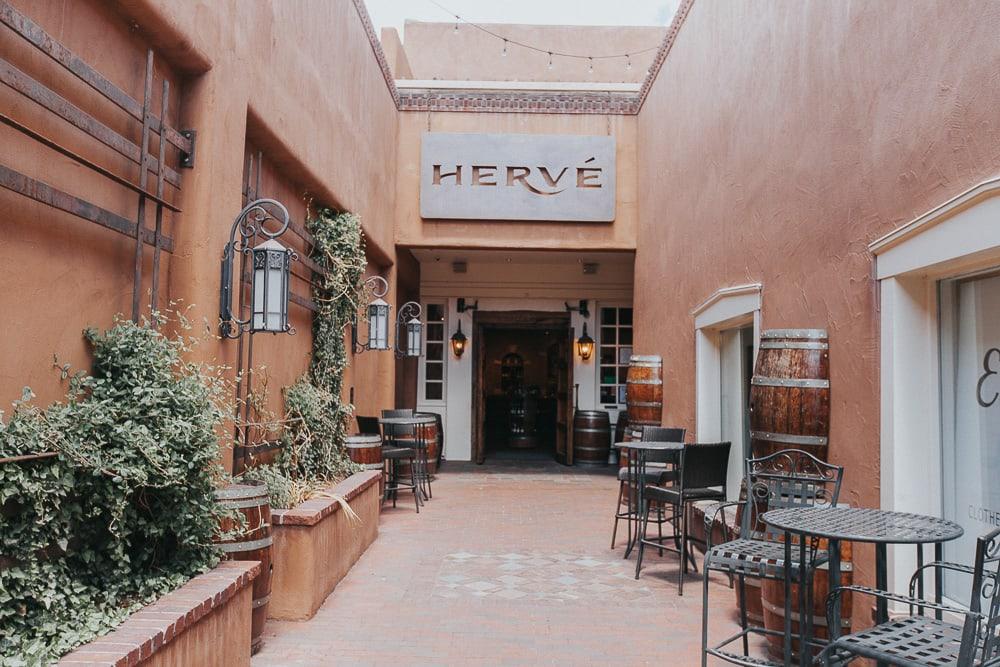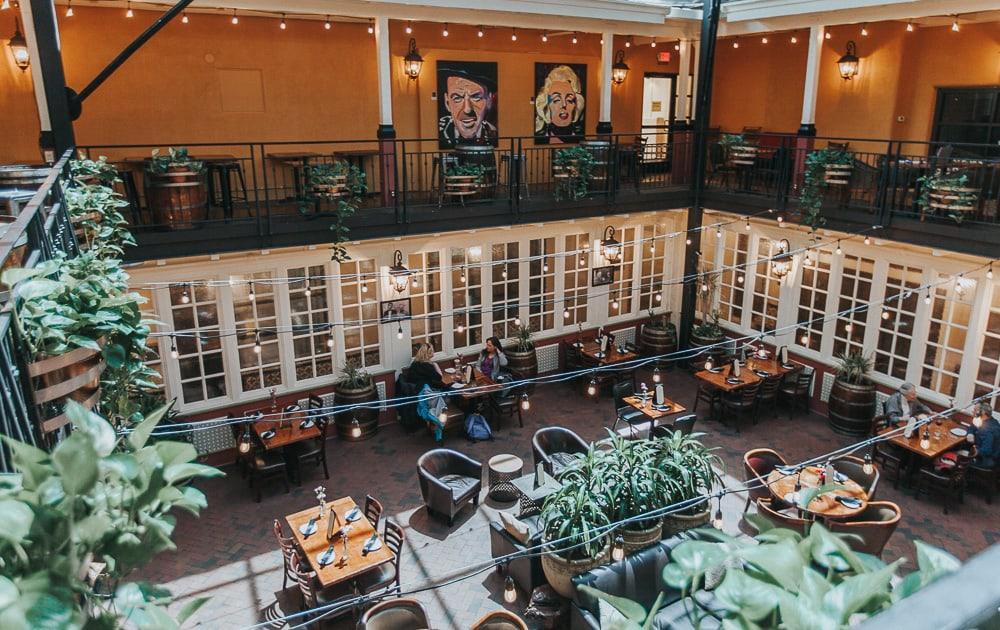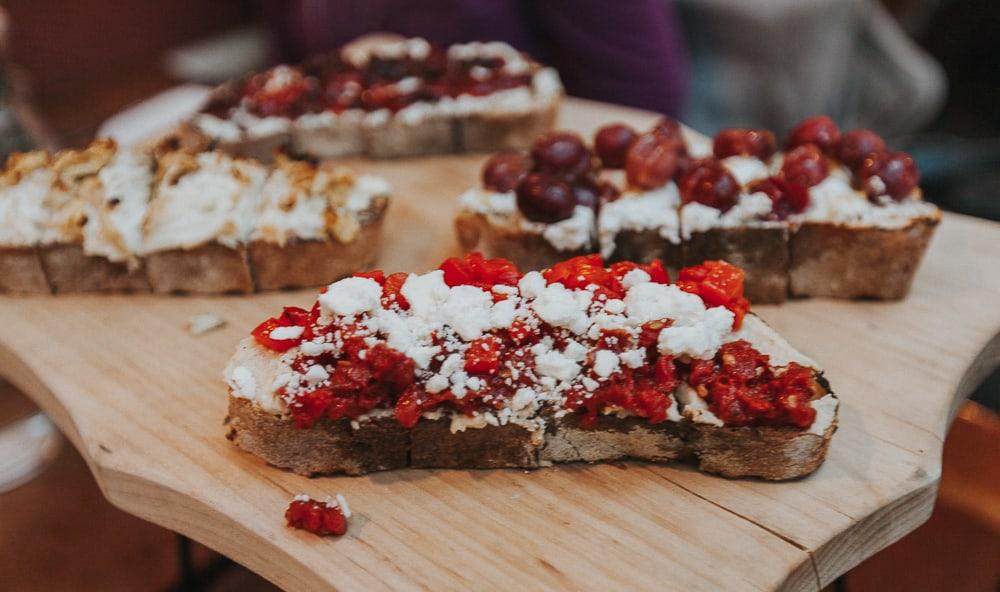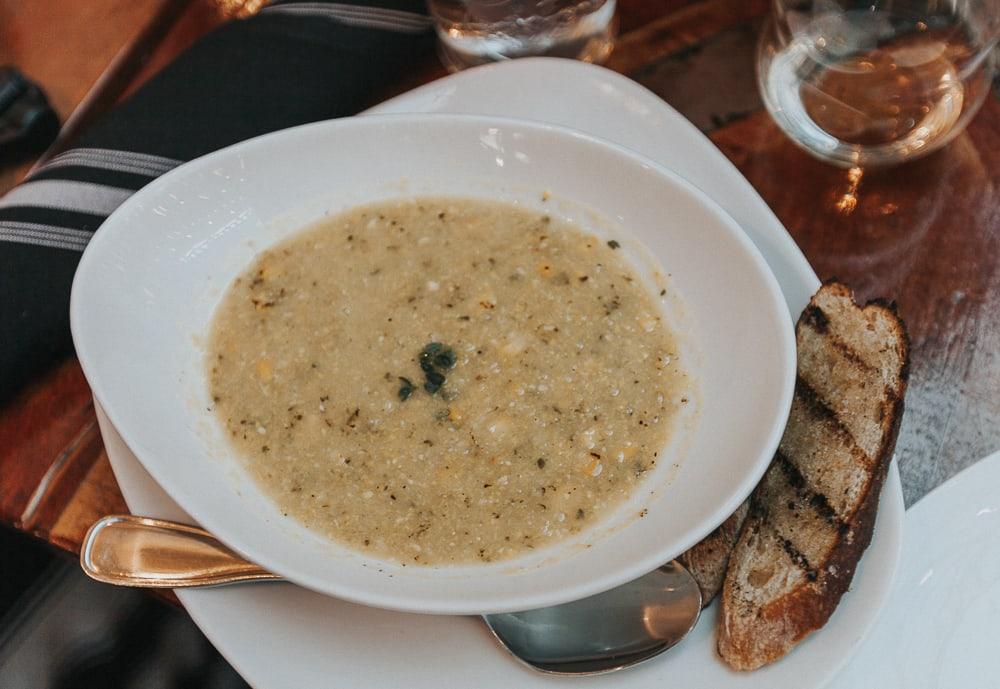 We were stuffed from the tasting, but if you're looking to eat a classic New Mexican lunch downtown our guide recommended trying a frito pie at the Five and Dime lunch counter, the green chile cheeseburger at Del Charro, or pizza and a local New Mexican beer at Draft Station.
But instead after the tour we went back to our hotel to relax a bit.
We stayed at the Santa Fe Sage Inn, which was a fairly basic motel style accommodation. We did have a few issues, like the door to the bathroom didn't close because the wall was crumbling and the water temperature never stayed the same for showers, but otherwise it was perfectly fine. If you're looking for a cheap place to stay within walking distance to downtown Santa Fe then I'd say the Sage Inn is a good choice.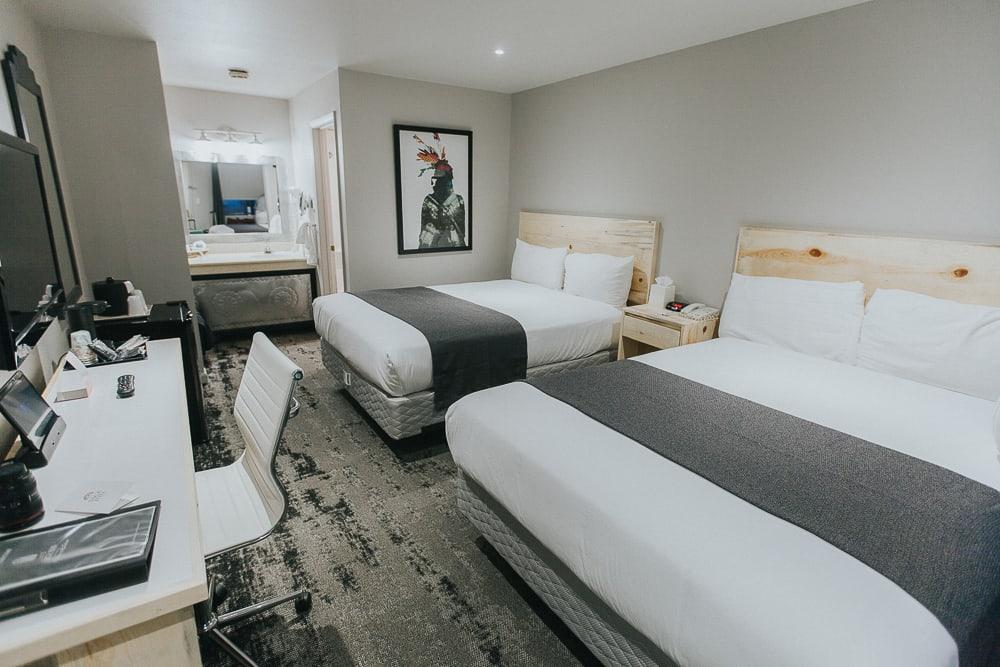 I did enjoy like that their restaurant/bar area had games!
View this post on Instagram
And then for dinner we went to La Choza, which was a super lively New Mexican restaurant right by the hotel. And I learned that if you want your meal to come with both red and green chile you ask for Christmas – so cute!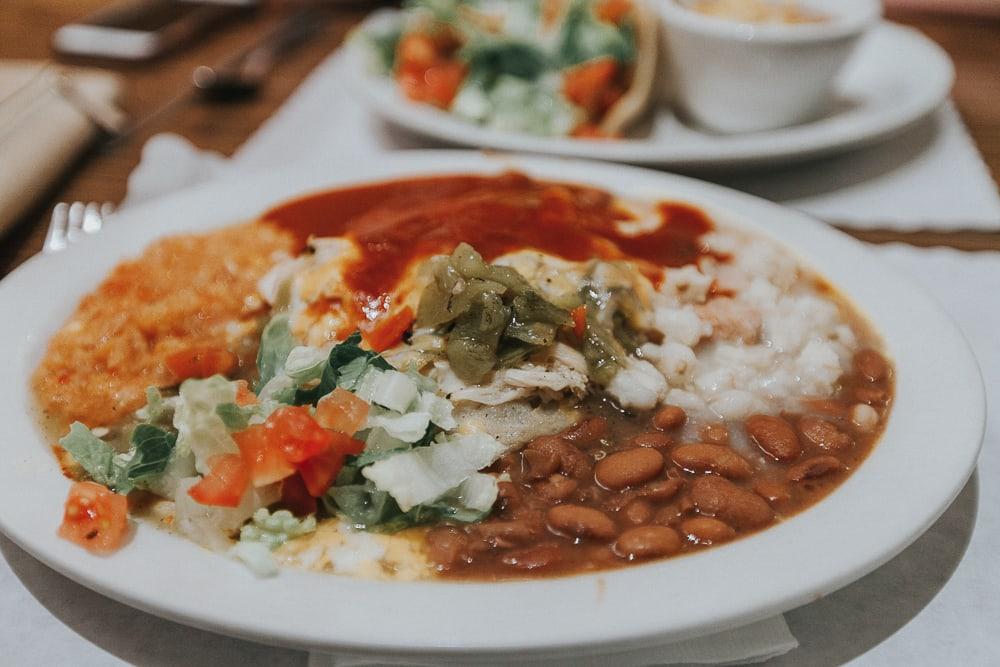 The next day ended up being all about galleries and museums, which not going to lie, I wasn't super thrilled about. But Anna was excited, and Santa Fe does have such an important art scene that we couldn't really visit without seeing a bit of it.
And I was pleasantly surprised!
I think it was a good choice to start off at Meow Wolf, because it is nothing like a normal museum.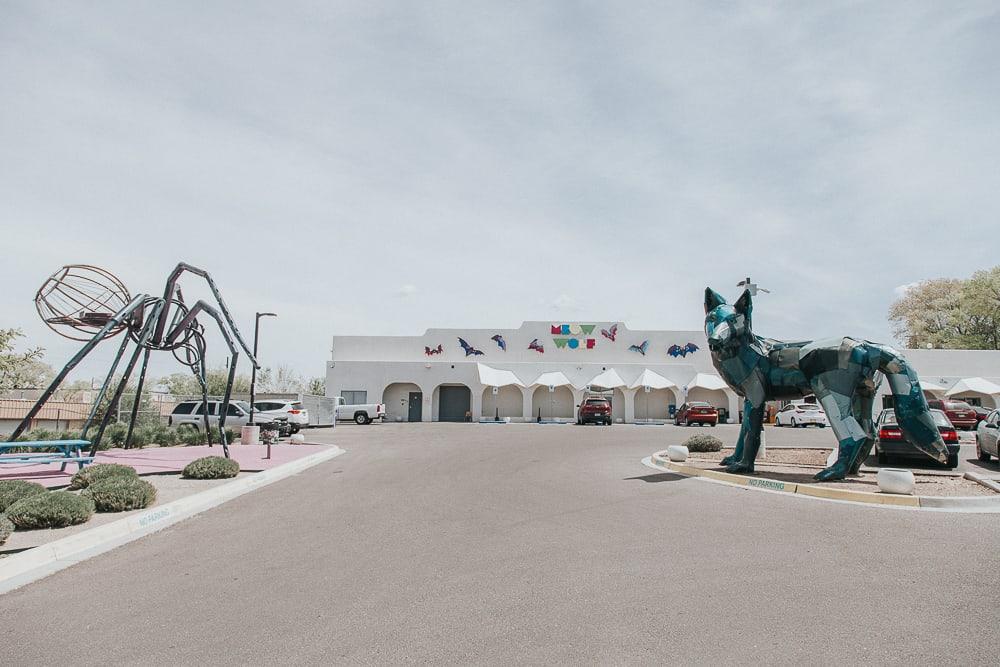 Meow Wolf describes itself as an immersive, interactive experience and while I wasn't sure what that was going to mean before going, that's exactly what it was. You walk into a fantasy world of secret passages and there's even a mystery that you can try to solve (and maybe fail if you're like me haha). I don't want to give away too much, but if you enjoyed Stranger Things I think this will be right up your alley.
And then of course we had to make a stop at the Georgia O'Keeffe Museum, because Georgia O'Keeffe. It was actually a little surreal to see her work in real life.
Finally we made our way to Canyon Road, which is famous for all of its quirky little galleries. You could probably spend hours gallery hopping here, but after checking out a few galleries Anna and I found a spot for an afternoon drink and some people watching, which was also a fun way to experience Santa Fe's famous road.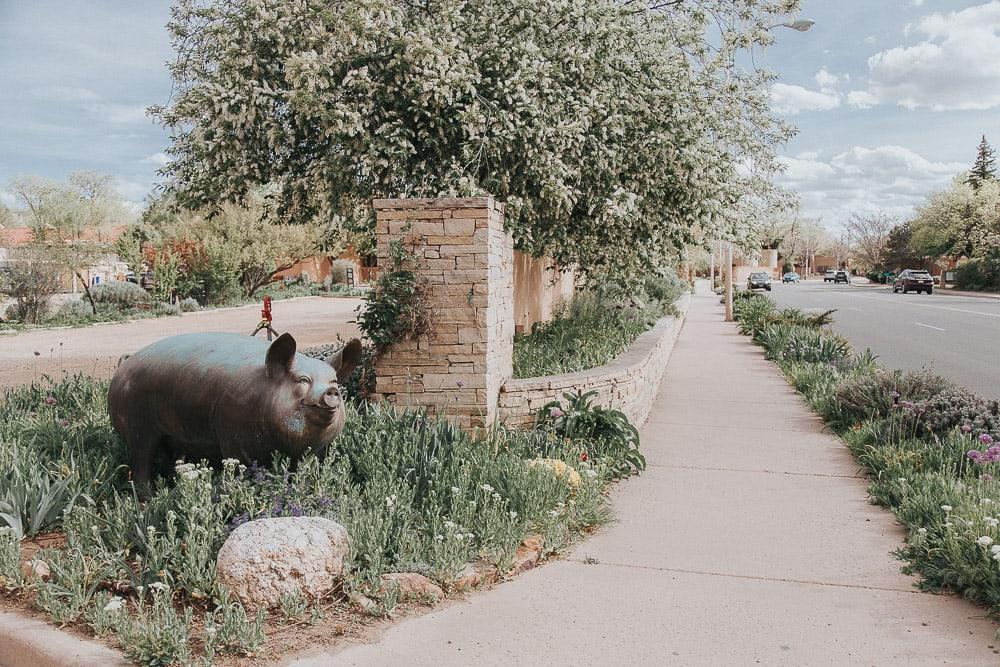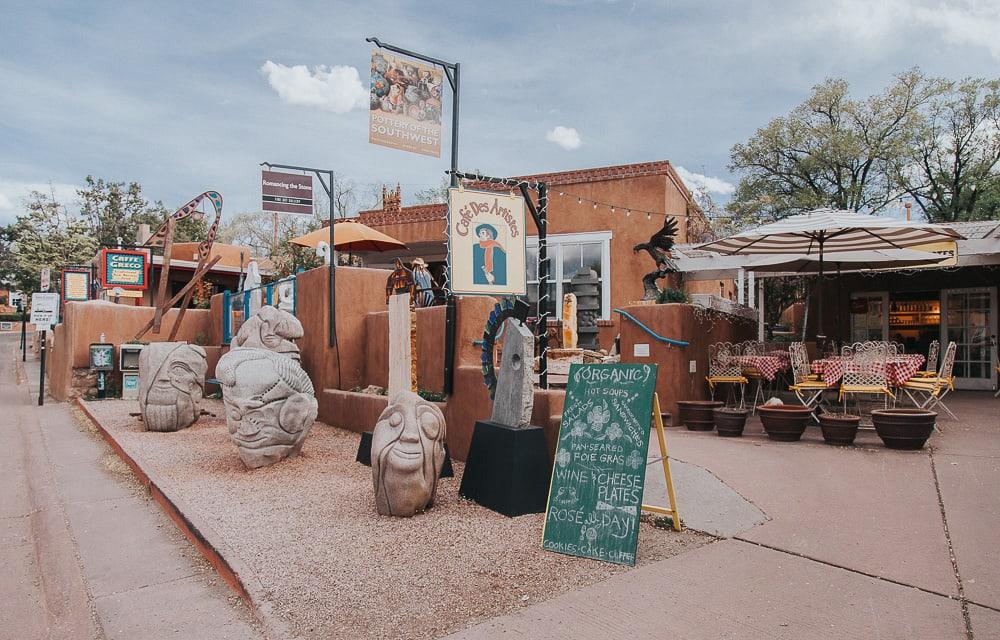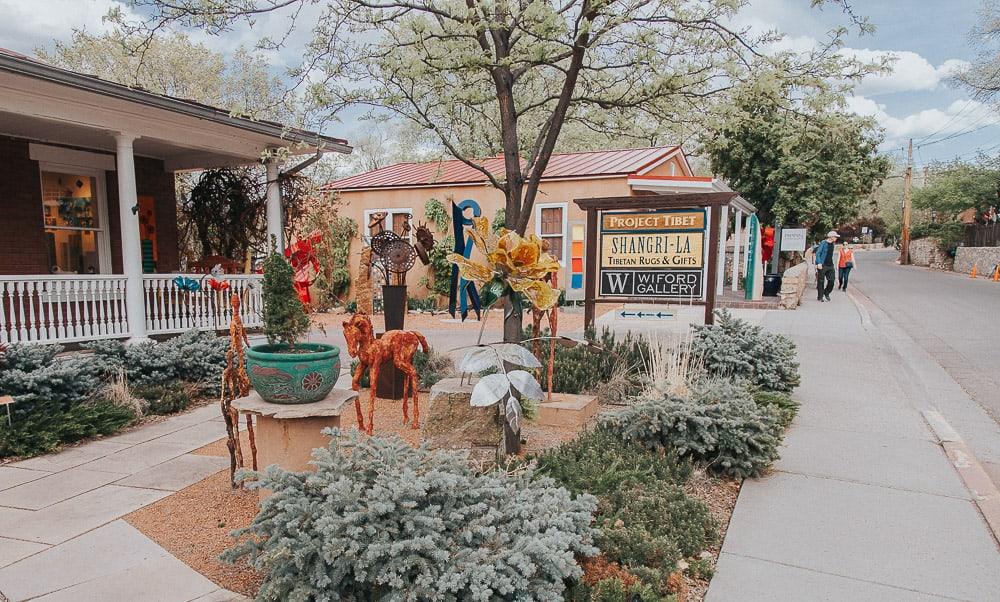 It was a bit early for dinner, but if you do want to dine on Canyon Road I heard great things about El Farol, The Teahouse, and Milad Persian Bistro.
We instead went to dinner a bit later at Tiny's for some more New Mexican food.
We mostly just went because it was close to our hotel and had good reviews, but I'm so glad we did because it happened to be karaoke night! It was such a fun way to get another glimpse into local Santa Fe life. Maybe Anna should move there?
What do you think?