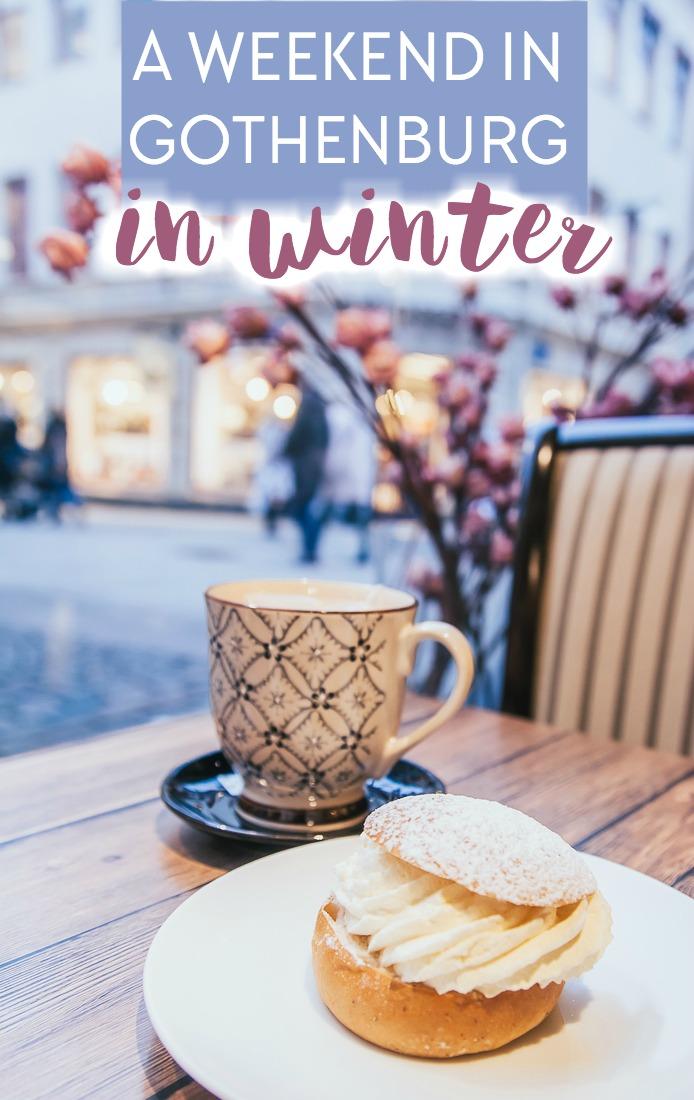 After spending a couple of days in Copenhagen I caught the train to another one of my favorite Scandinavian cities – Gothenburg! (Or Göteborg in Swedish.) I say favorite because that's what the city now is, but this was actually my first time in Gothenburg, which is sort of crazy considering it's just a four hour train ride from Oslo.
I loved Gothenburg. Like, I much prefer it to Oslo or Stockholm, even though I was there in winter, while everyone told me that Gothenburg is best in the summer. I would love to return in the summer and visit some of the little islands dotted around the city, but I have to say, Gothenburg in winter has its own sort of magic!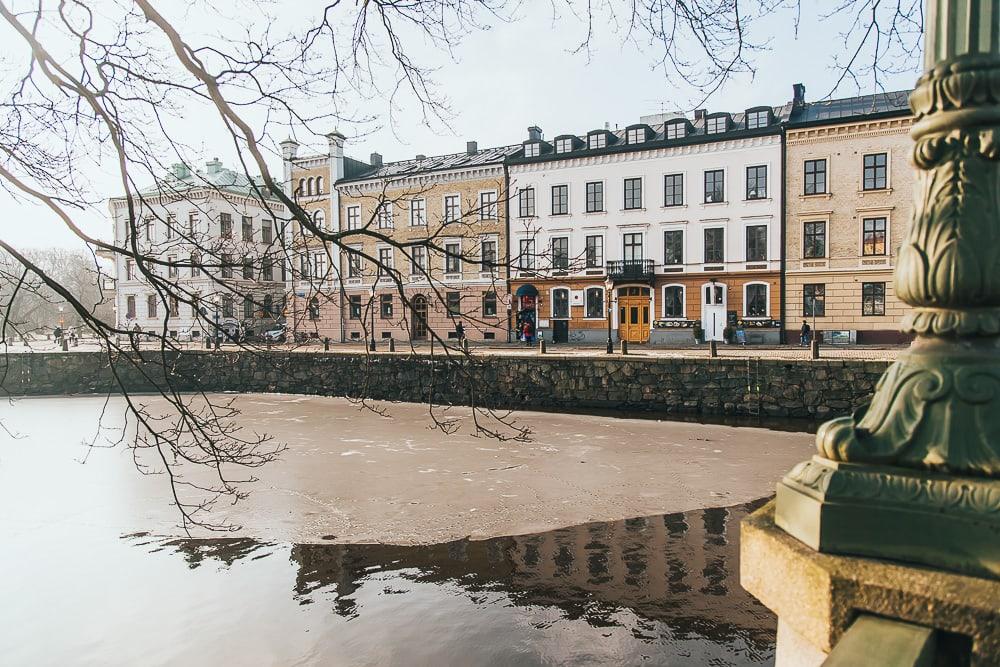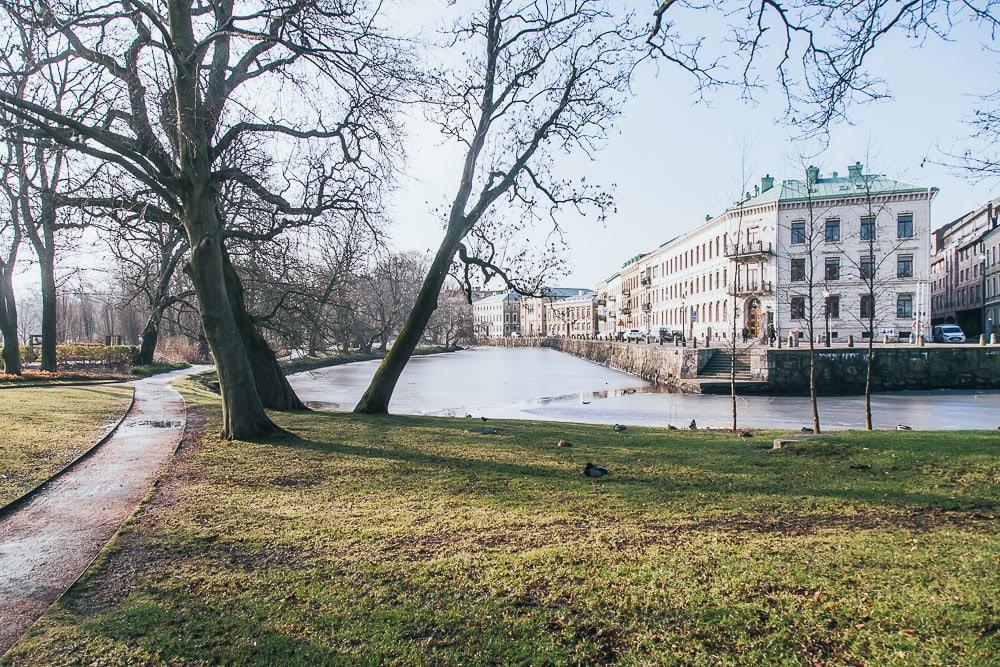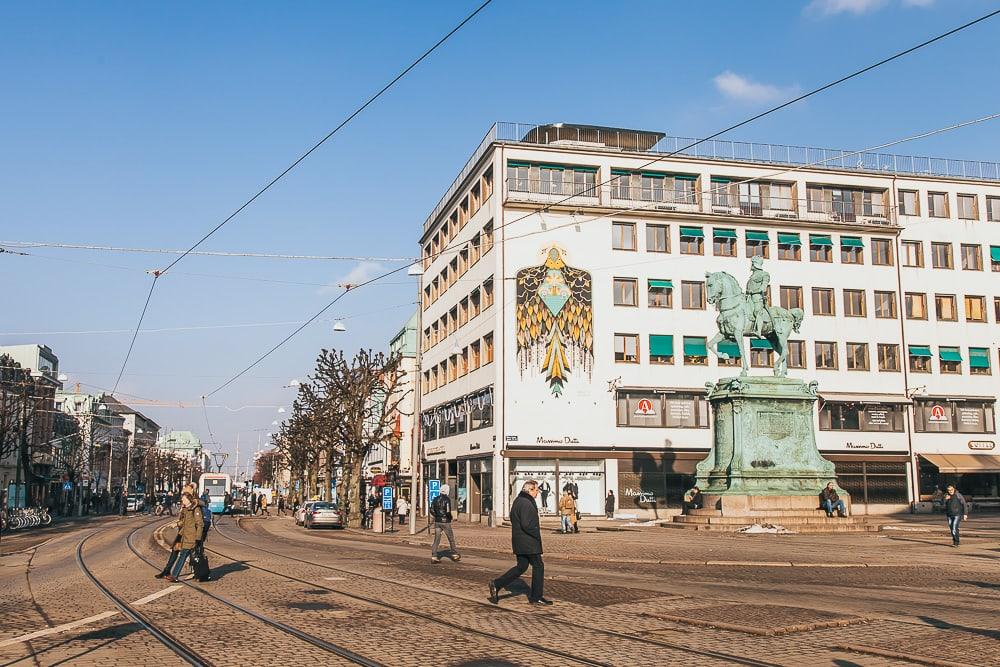 I was also pleased not to feel intimidated by the city. I had always heard that Gothenburg is ultra cool and hip, and part of me had always wondered if it was too cool for me (sort of like how Stockholm is too fancy for me). But while I did somewhat regret wearing my pink coat amidst their sea of black clothing, I mostly felt immediately comfortable in the city.
Gothenburg is a really walkable city, so I stayed in a hotel near the central train station and explored on foot.
And because I was visiting in winter, I did skip some of the summer favorites in favor of warmer, indoor spots around the city.
Things to do in Gothenburg in winter
Semal buns at Jerkstrands
I arrived in Gothenburg on Fat Tueday, also known in Sweden as semla day, as everyone eats semla buns then – though you'll also find them in cafes around Sweden in the months leading up to lent as well.
A semla is a cardamom bun filled with almond paste and cream and oh my goodness, they are so tasty. I stopped in for a semla at Jerkstrands, which is a local chain of bakeries around Gothenburg, and a lovely spot to spend my first evening in the city.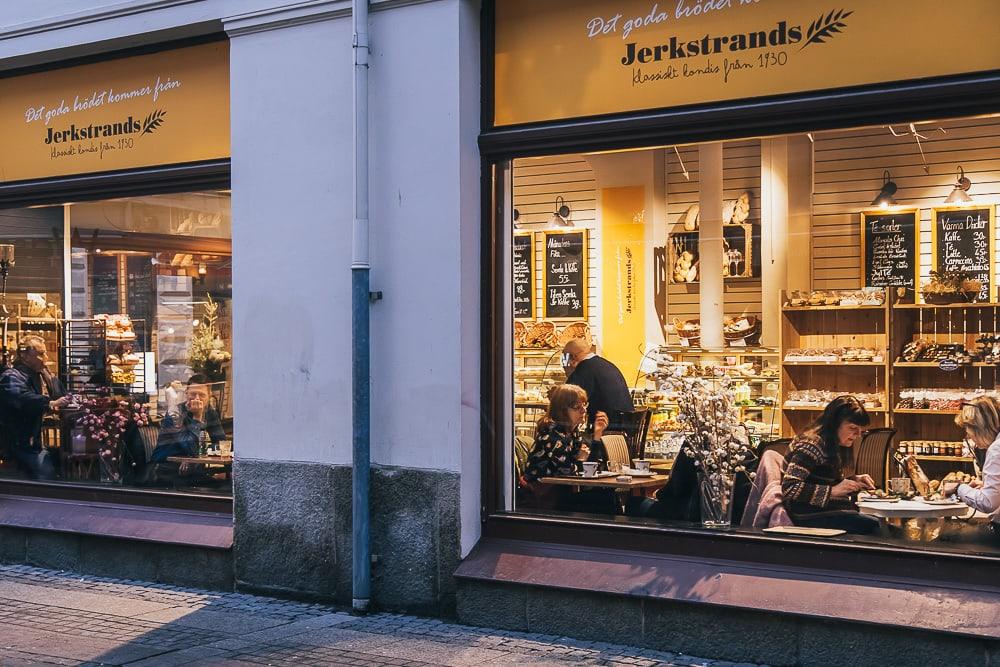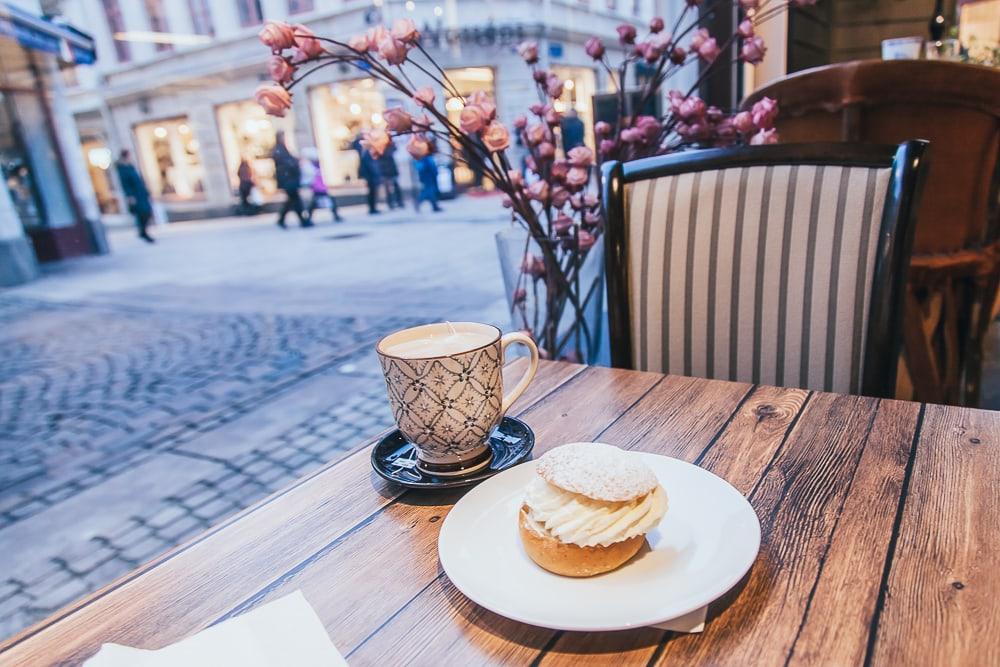 Garden Society of Gothenburg
I then started off my second day with a visit to Gothenburg's Palm House, which is part of the Garden Society of Gothenburg. I love visiting greenhouses in the winter, and this one made for such a pretty escape from the chilly weather outside.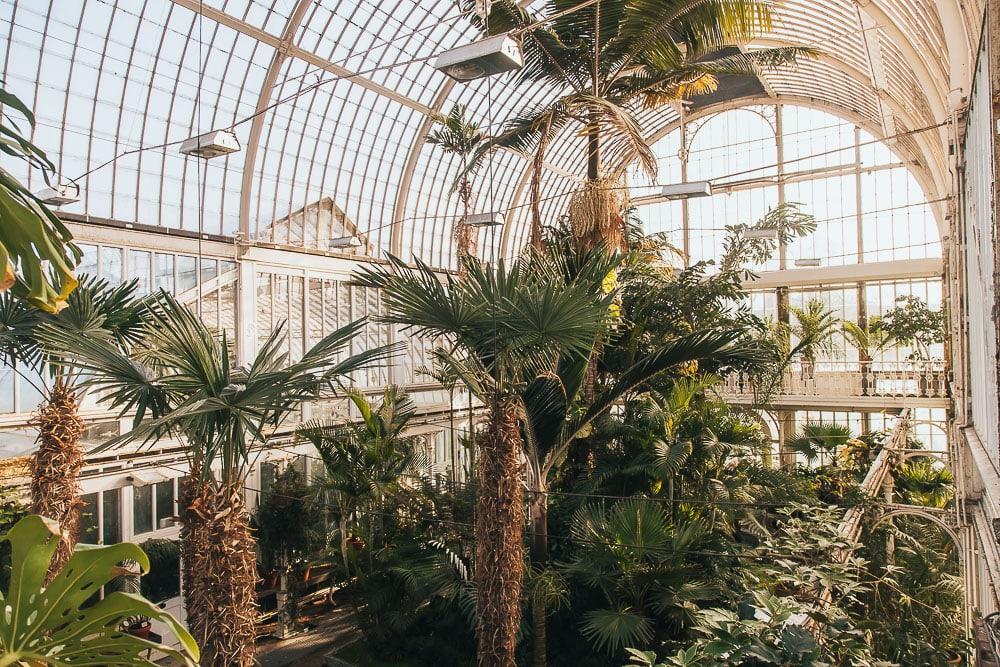 Stora Saluhallen
Then I headed to Stora Saluhallen, Gothenburg's big market hall that is full of little shops, cafés, and restaurants.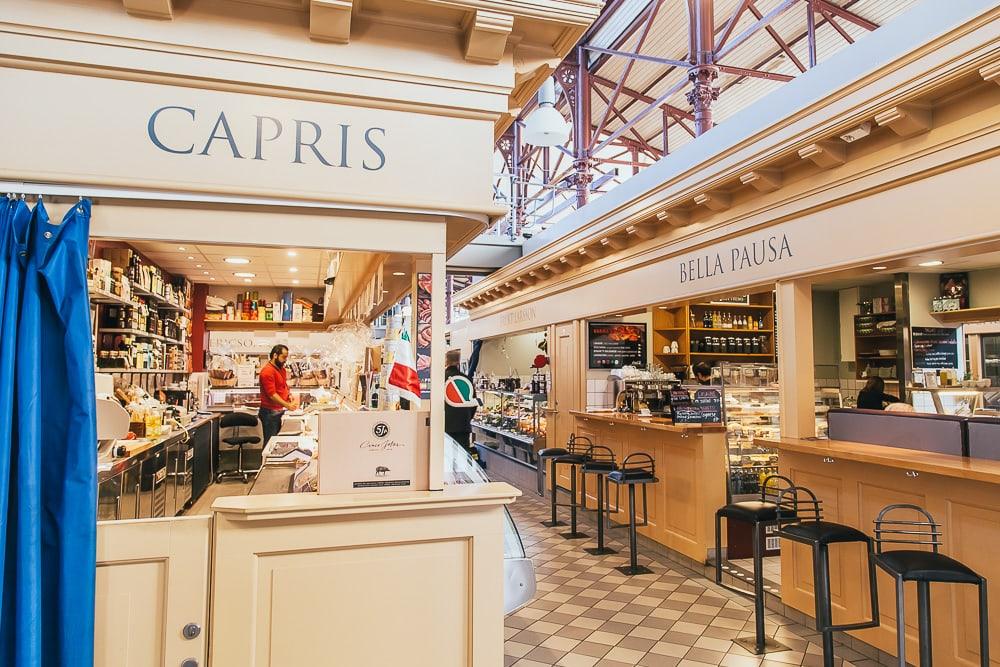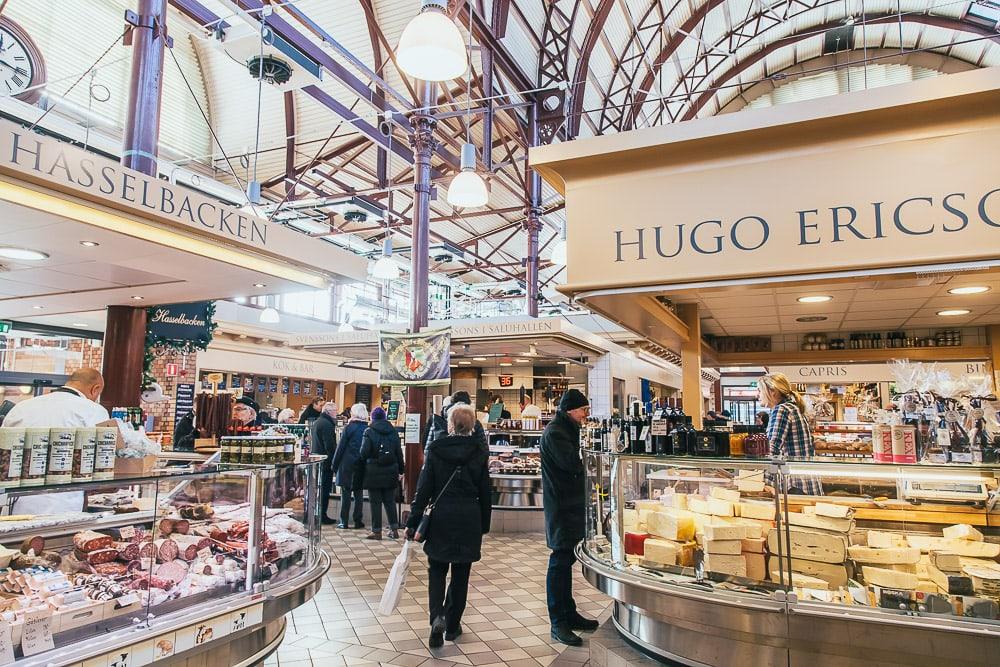 I loved these market halls in Finland, and the one in Gothenburg is just as good – in fact I could have spent all afternoon here sampling local products and people watching from one of their cafes.
Universeum Science Discovery Center & Gothenburg Museum of Art
If you're into museums, I also heard great things about the Universeum Science Discovery Center at Korsvägen and the Gothenburg Museum of Art, but museums aren't really my thing so since I had limited time in Gothenburg I gave them a miss.
Fika at Matteo
Then I met up with a local friend who showed me some of her favorite spots around the city, and I was so pleased that our first stop was da Matteo, for another semla! I had seen a few da Matteos around the city, but this one on Magasinsgatan is the biggest with a sourdough bakery and roastery.
And of course there's nothing more Swedish than to take a coffee break, also known as fika.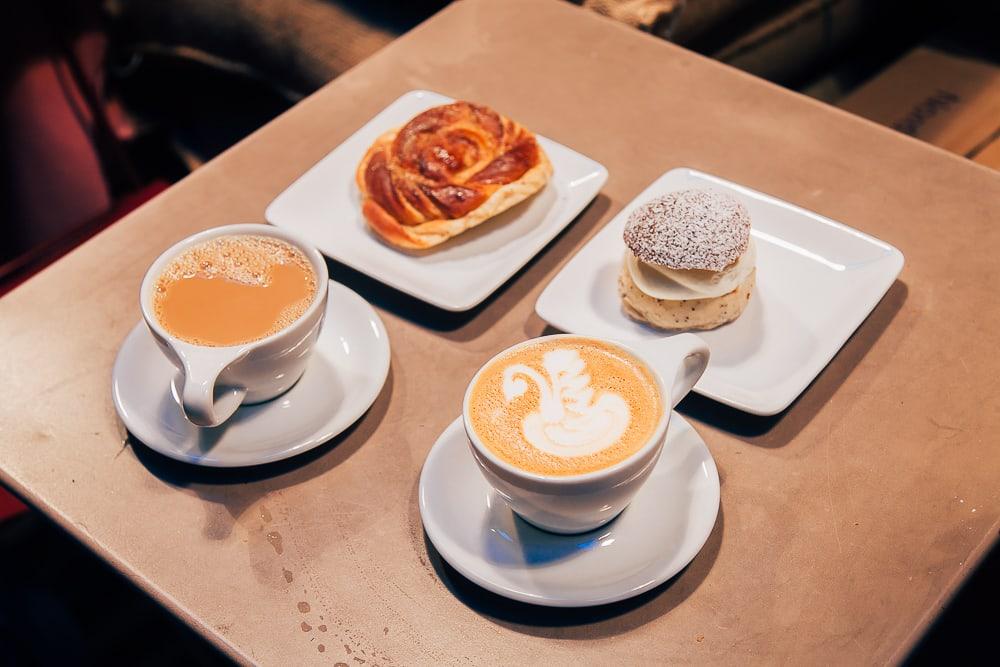 Artilleriet
And next to da Matteo is a lovely interior shop called Artilleriet.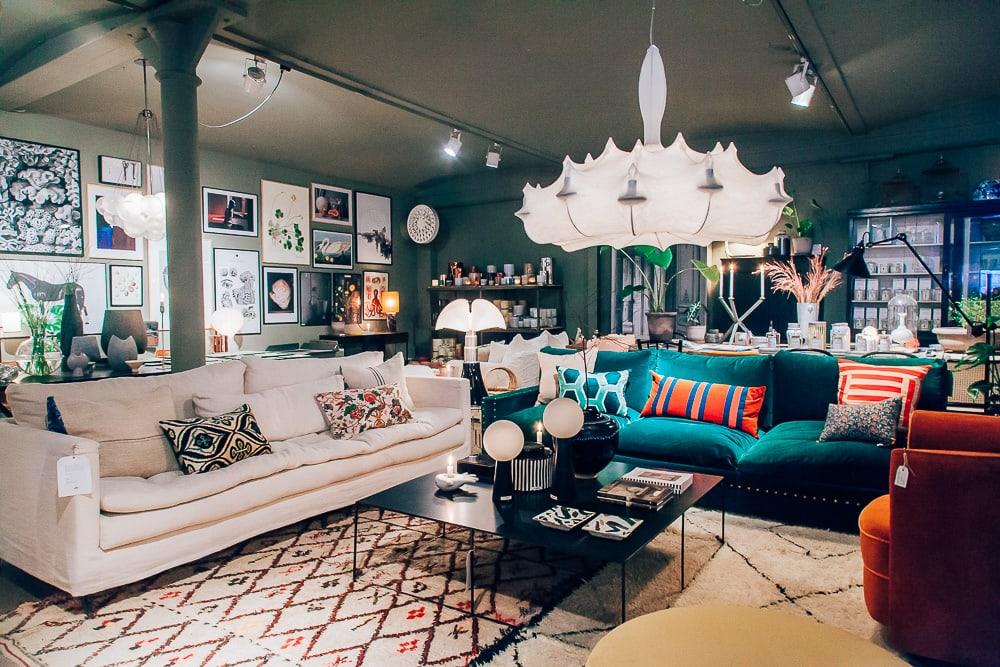 And those were probably the two things I loved most about Gothenburg: that instead of only having the big international coffee shop chains they have their own local ones, and the city is also full of local design shops.
Feskekörka
We then made our way to the the Feskekörka, or "fish church," which is an indoor fish market hall, which has been running since 1874 in a building that looks like a church.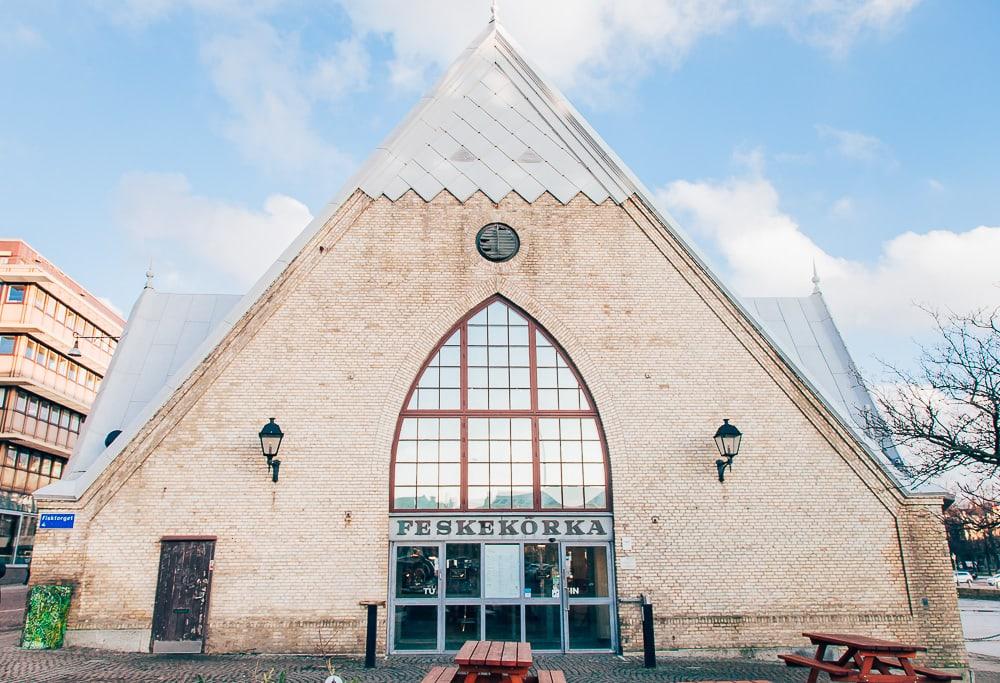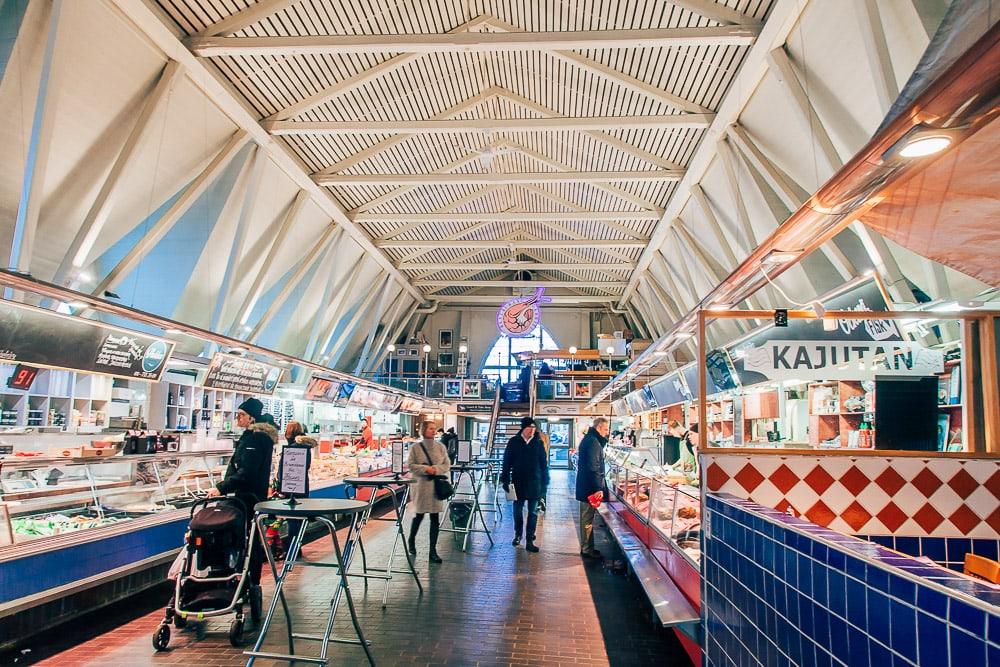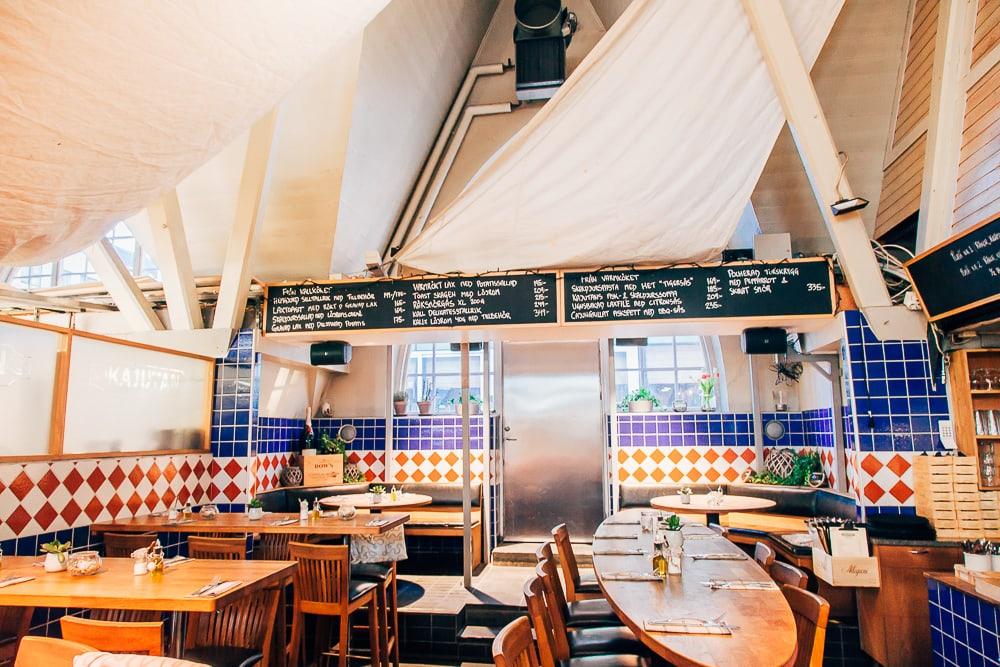 Andre Långgatan and Tredje Långgatan
And then even though it wasn't yet nighttime we had to stop by Andre Långgatan and Tredje Långgatan, which are full of restaurants, bars, and microbreweries, and it seems like they're basically where all Gothenburg's hipsters hang out.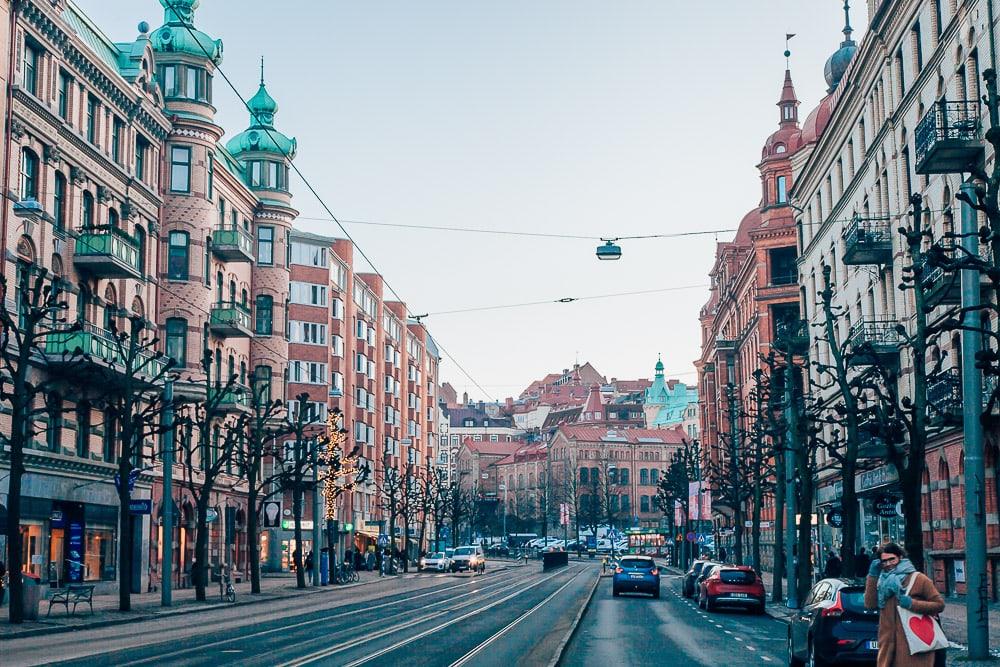 Haga
And then we ended our city tour in Haga, which was Gothenburg's first suburb, though now it's right in the center of the city. The pedestrian street Haga Nygata has so many lovely independent boutiques and cafes, and I imagine it would be the perfect place to spend a Saturday afternoon of shopping and fika.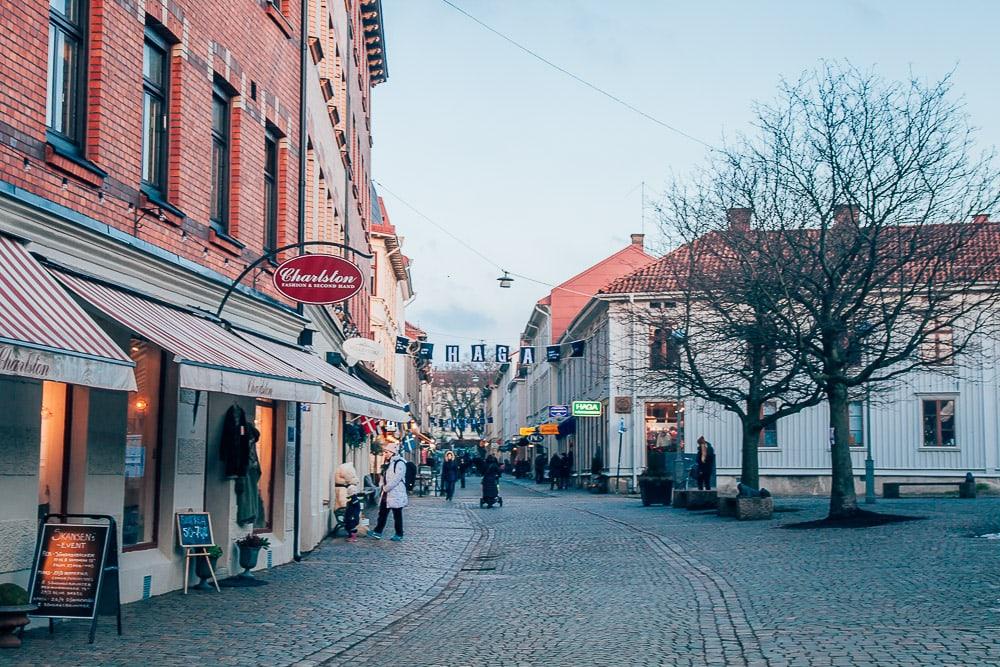 Where to Stay in Gothenburg
Mid-range to luxury accommodation in Gothenburg
I stayed at Hotel Royal, which is a family-run, historical hotel right in the city center. Dating back to 1852, it's the oldest hotel in Gothenburg, and they've done a lovely job of preserving the traditional touches while maintaining modern comforts.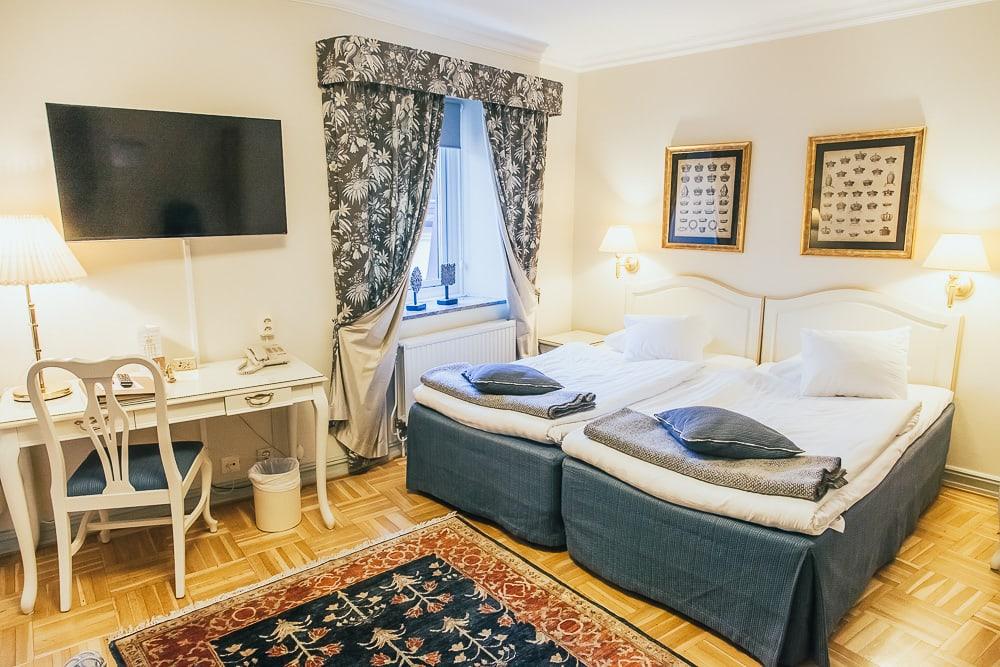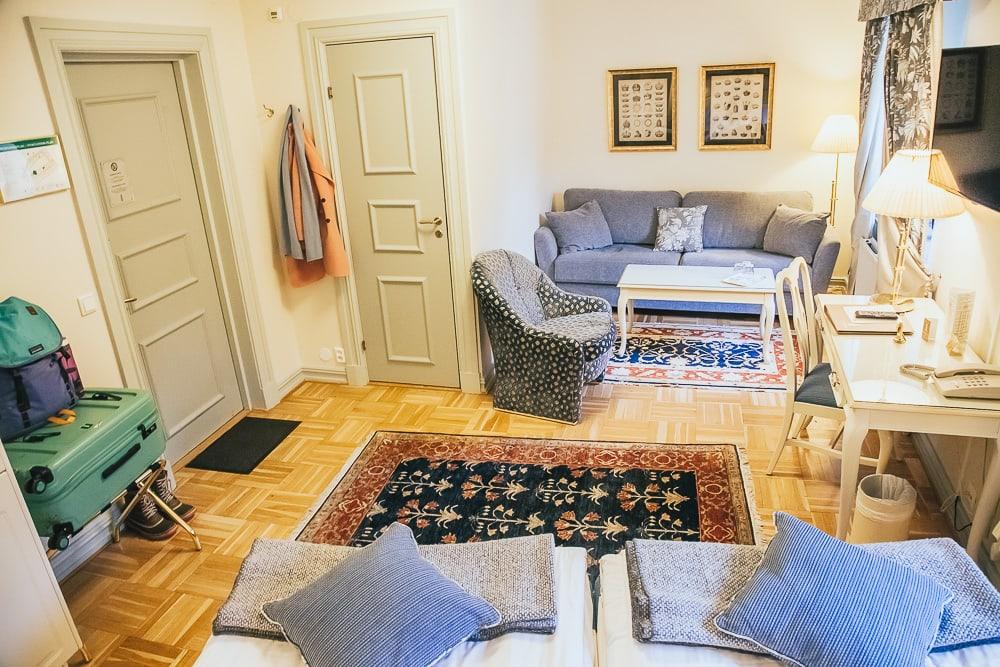 All of the staff were really friendly, and the buffet breakfast was enormous and so, so delicious.
Check current prices and availability for Hotel Royal here
If you prefer more modern design, I saw great reviews for the Clarion Hotel Post,  Avalon and Bellora.
Budget Gothenburg accommodation
And if you're traveling on a budget, the STF (Swedish Tourist Association) have the STF Göteborg City Hotel, which was right across the street from my hotel so I had a peek inside. The rooms are really good value, and apparently each floor has a theme from the Swedish landscape, and the lobby is set up like a campfire.