Would you take a Mongolia holiday in the winter? This is what it's like!
The Mongolian countryside is seriously beautiful. That's my big revelation from two weeks of travel in Mongolia.
Okay I know that won't be big news to anyone, but I just wanted to let you guys know, if you were wondering, that yes, Mongolia is really beautiful and totally lives up to the hype. And Mongolia in winter? Still totally magical.
Okay, Ulaabaatar is very smoggy in the winter, but taking a holiday out of the city was a quite literal breath of fresh air, and so, so beautiful. Plus it was totally empty!
Mongolia holidays – in winter
Winter isn't a great time for tourism in Mongolia, and for good reason. It's incredibly cold, roads are blocked by snow, and camping would be a frozen nightmare. I was sad that we couldn't simply wander off for a week with a tent and river for a map, or buy horses and journey across the country for a month before reselling them at the Kazakh border, but we made due.
Actually, in many respects winter might be the best time to travel to Mongolia!
In Central Asia I met a lot of travelers who had traveled through Mongolia, and many of them complained that the country was expensive and surprisingly crowded with tourists on holidays. However we didn't see many tourists there in February. I know, I was shocked too.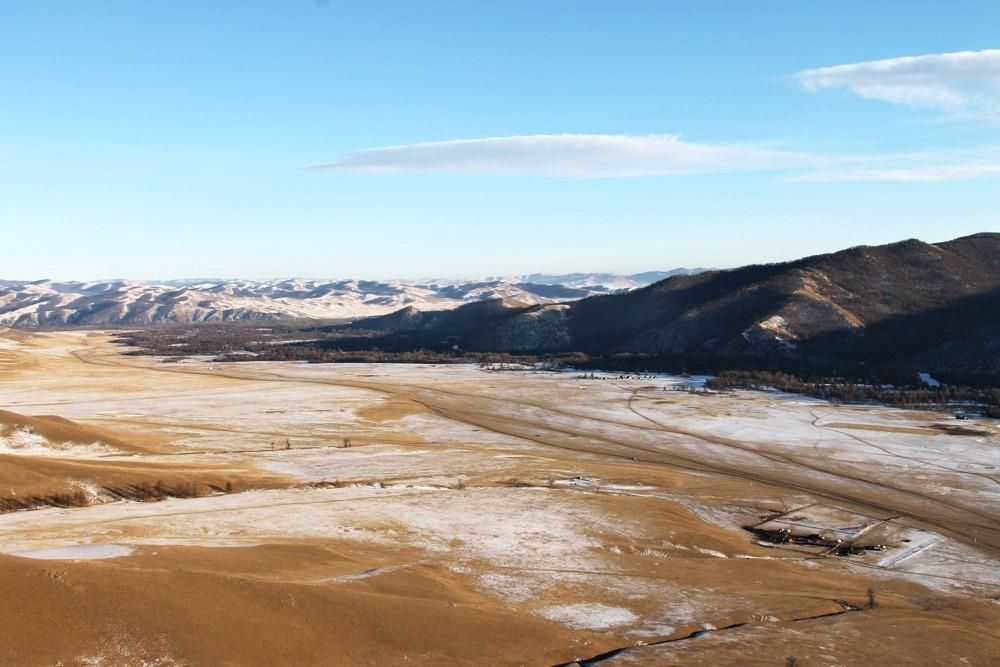 Alicia and Bryce only had a week in Mongolia, so we didn't have time to venture far outside of Ulaanbaatar. Our main objective was – can you guess? – to stay in a ger!
At first I thought that we'd have to take an expensive tour to get out of the city, as Mongolia isn't big on roads or public transportation so usually people take special Mongolia trekking tours, but eventually we tracked down the number of Bert, a Dutch expat running a small yurt camp with his wife in nearby Gorkhi-Terelj National Park.
We took a local bus to Nalaikh and then caught a minivan to Terelj, where Bert met us and brought us to our new home for the next few nights!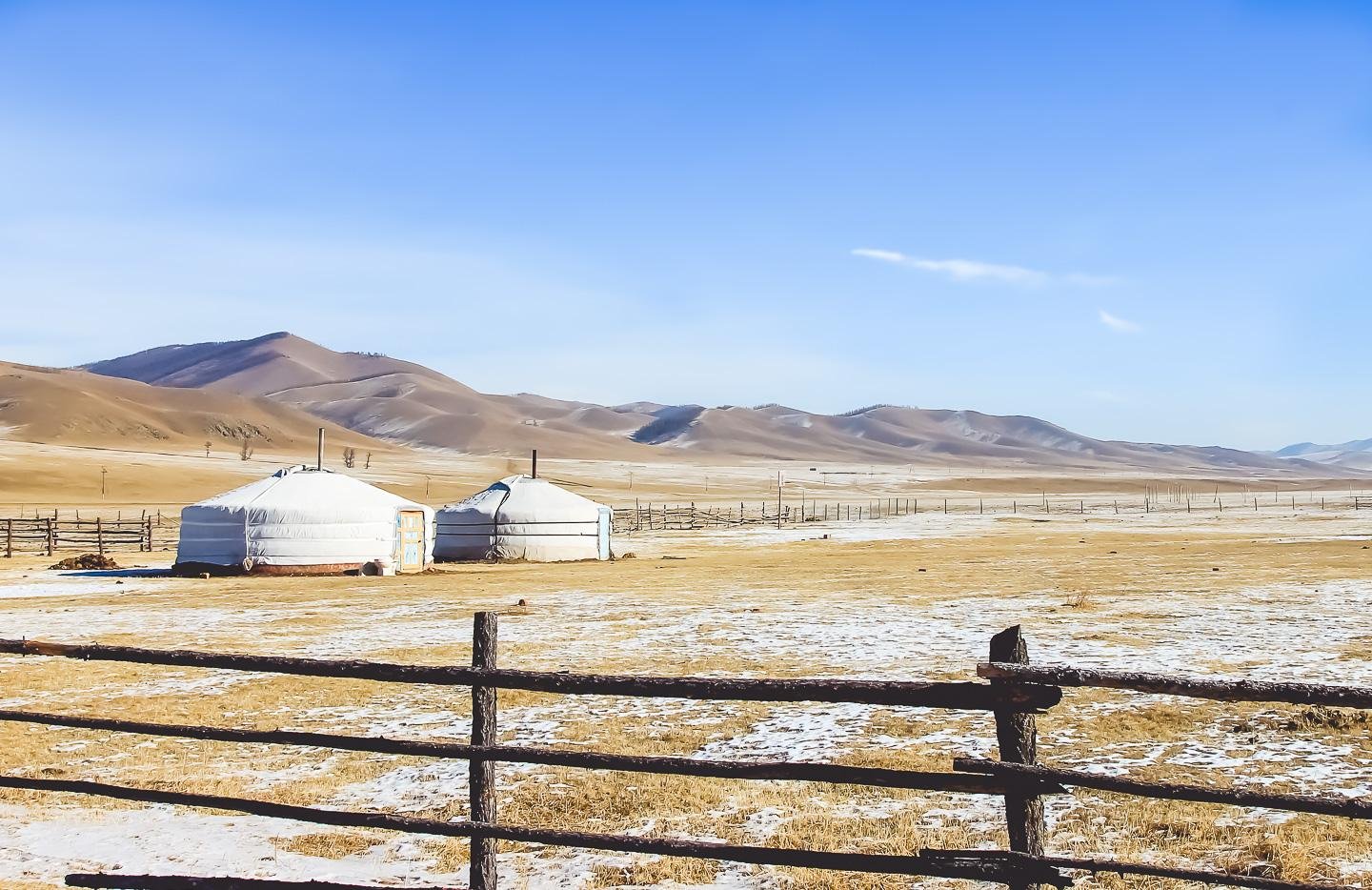 A Mongolian ger: the coziest winter holiday accommodation ever? I think so.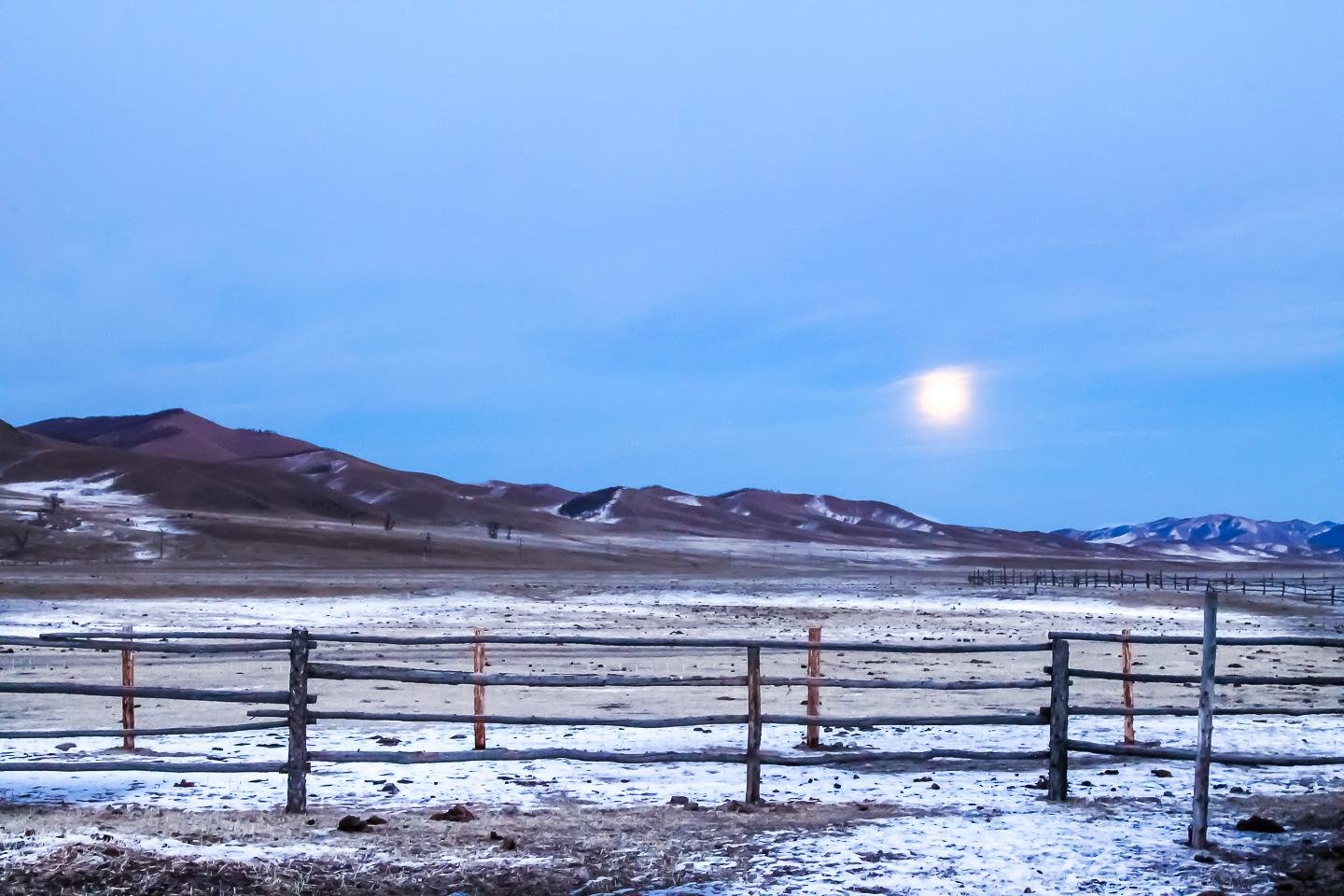 We each paid 30 euros/night at Bert's, which included food and drinks. So like, it was much cheaper than doing a tour.
It was interesting hearing an expat's perspective on life in Mongolia, and it didn't hurt that Bert makes his own cheese and cured meats! Seriously, the meals we had at Bert's were so, so delicious. Between stuffing ourselves with yummy Mongolian food at mealtimes, hiking through the surrounding hills and frozen river during the day, and cozying together in our stove-heated ger at night, I'd say we had found a special version of paradise.
Well, except for that lingering cough from Ulaanbaatar, ugh.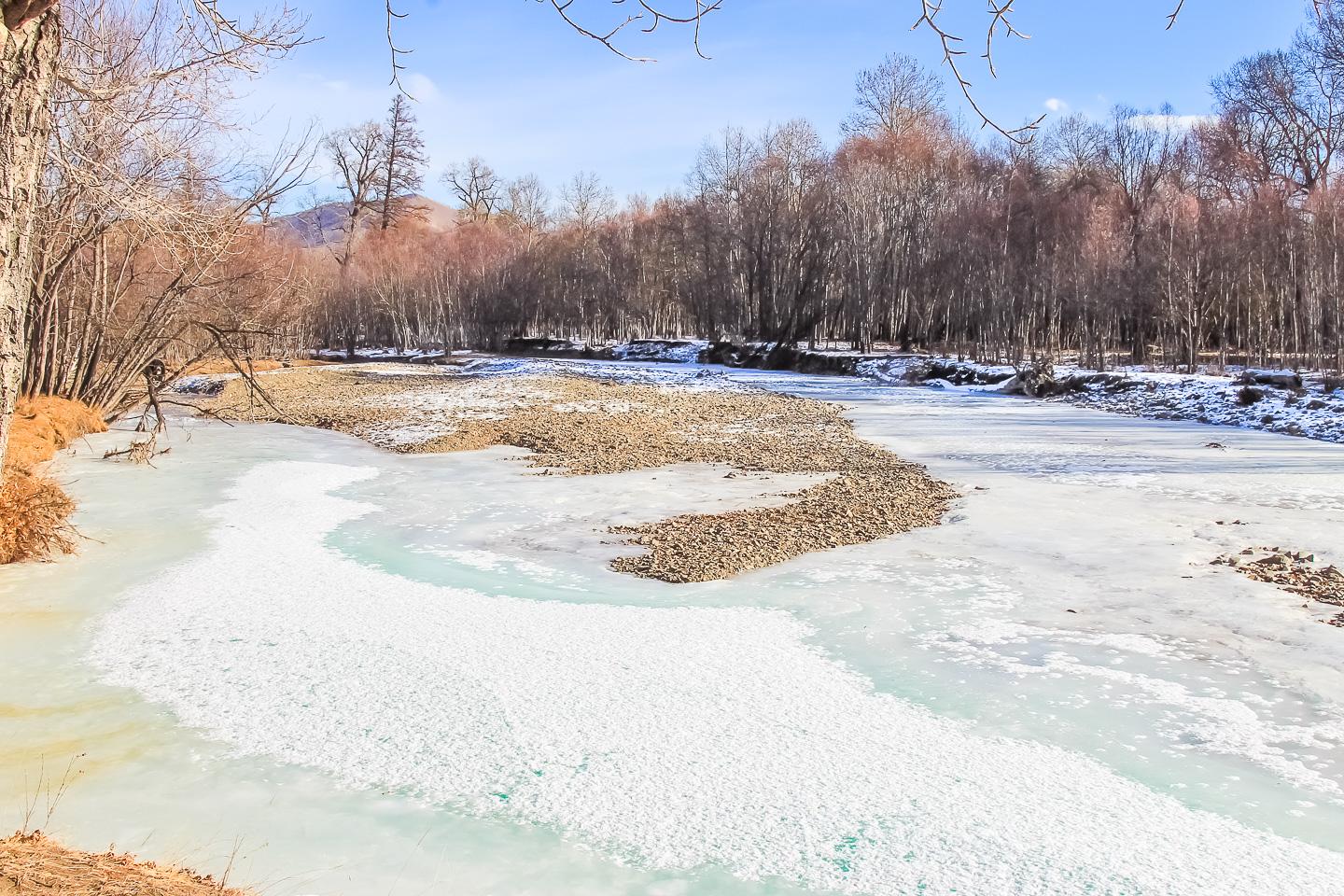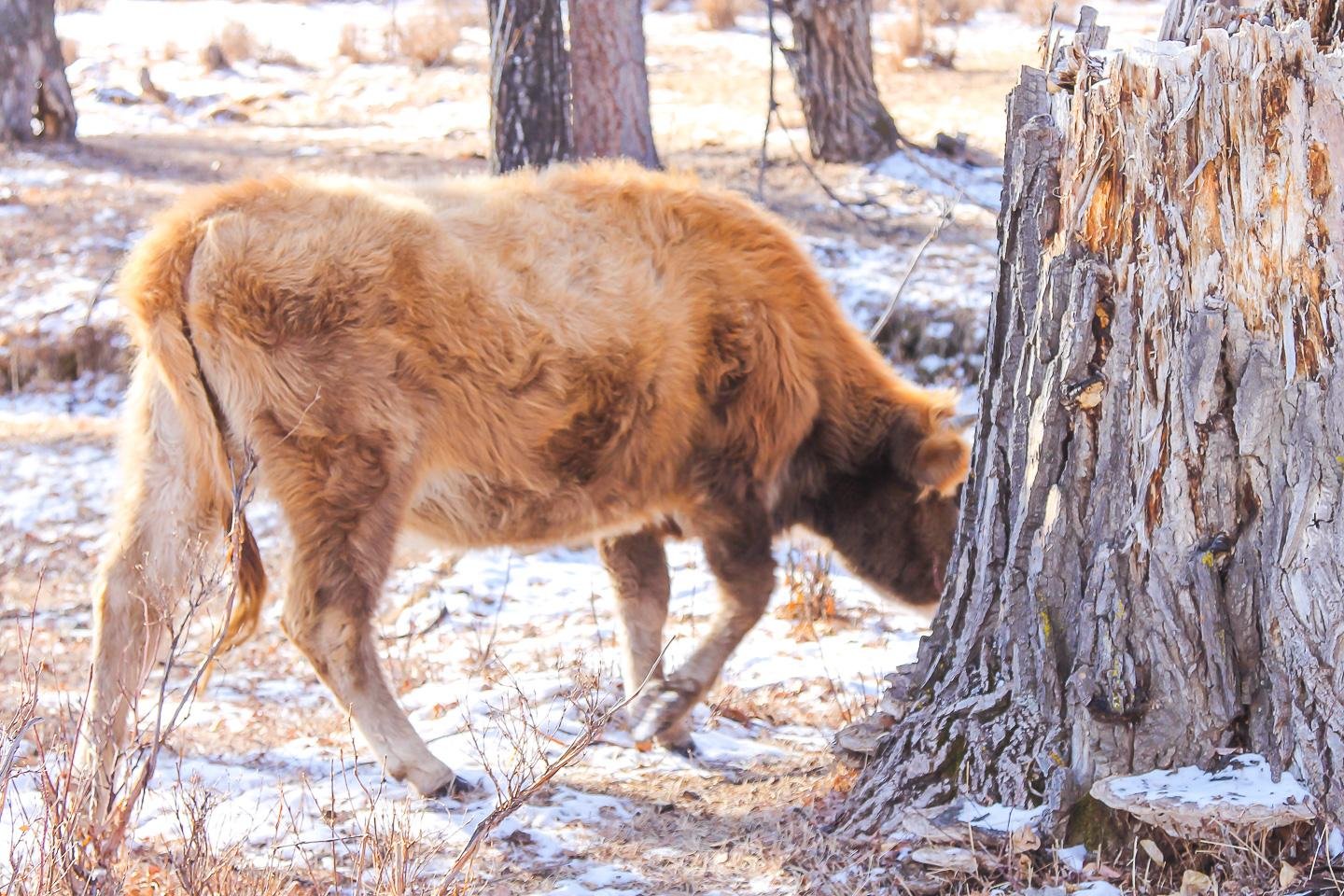 The Mongolian cows were so furry!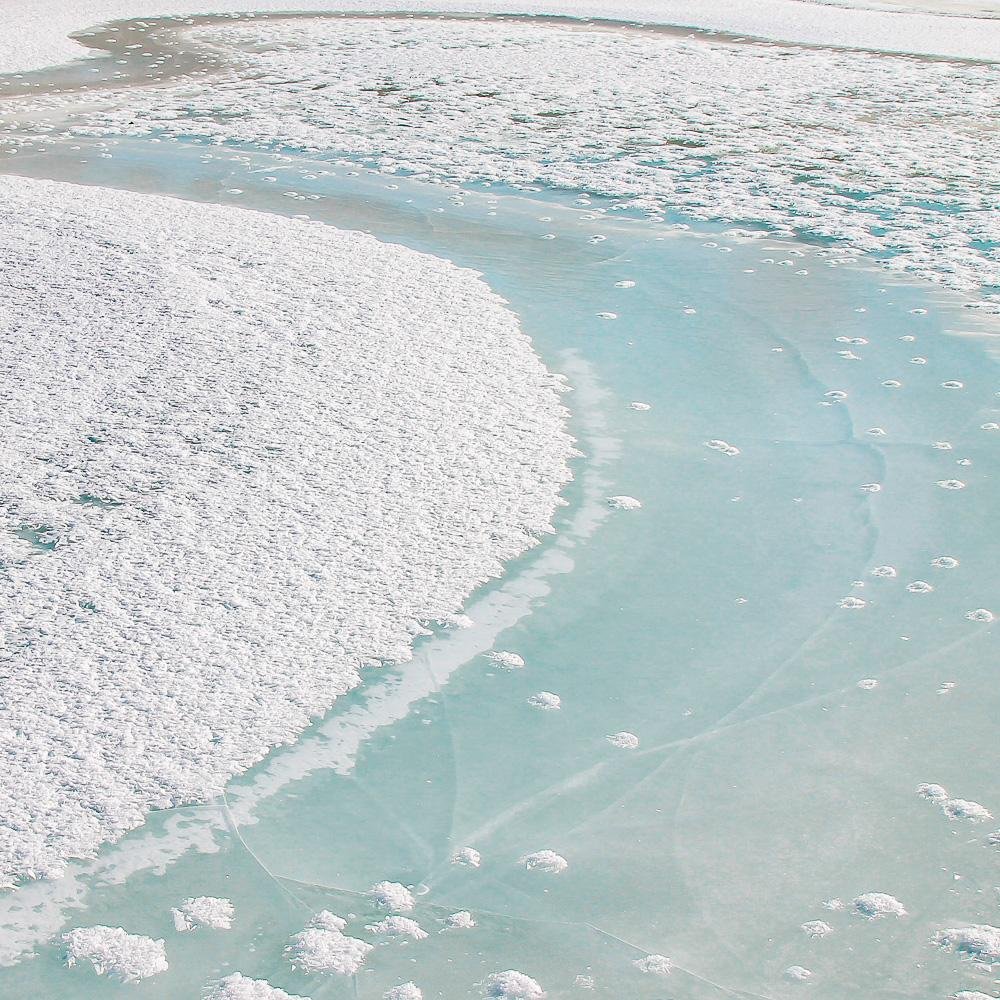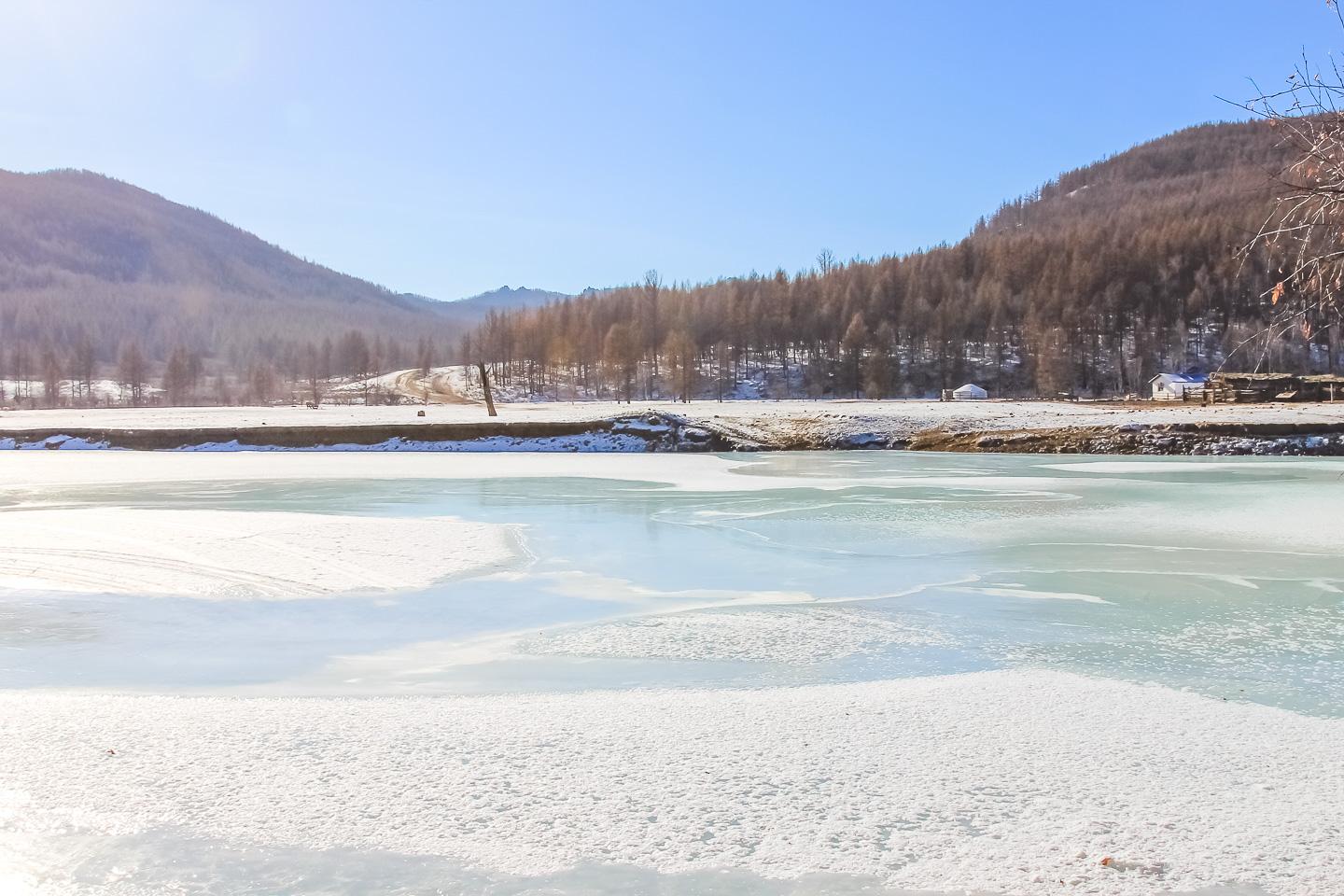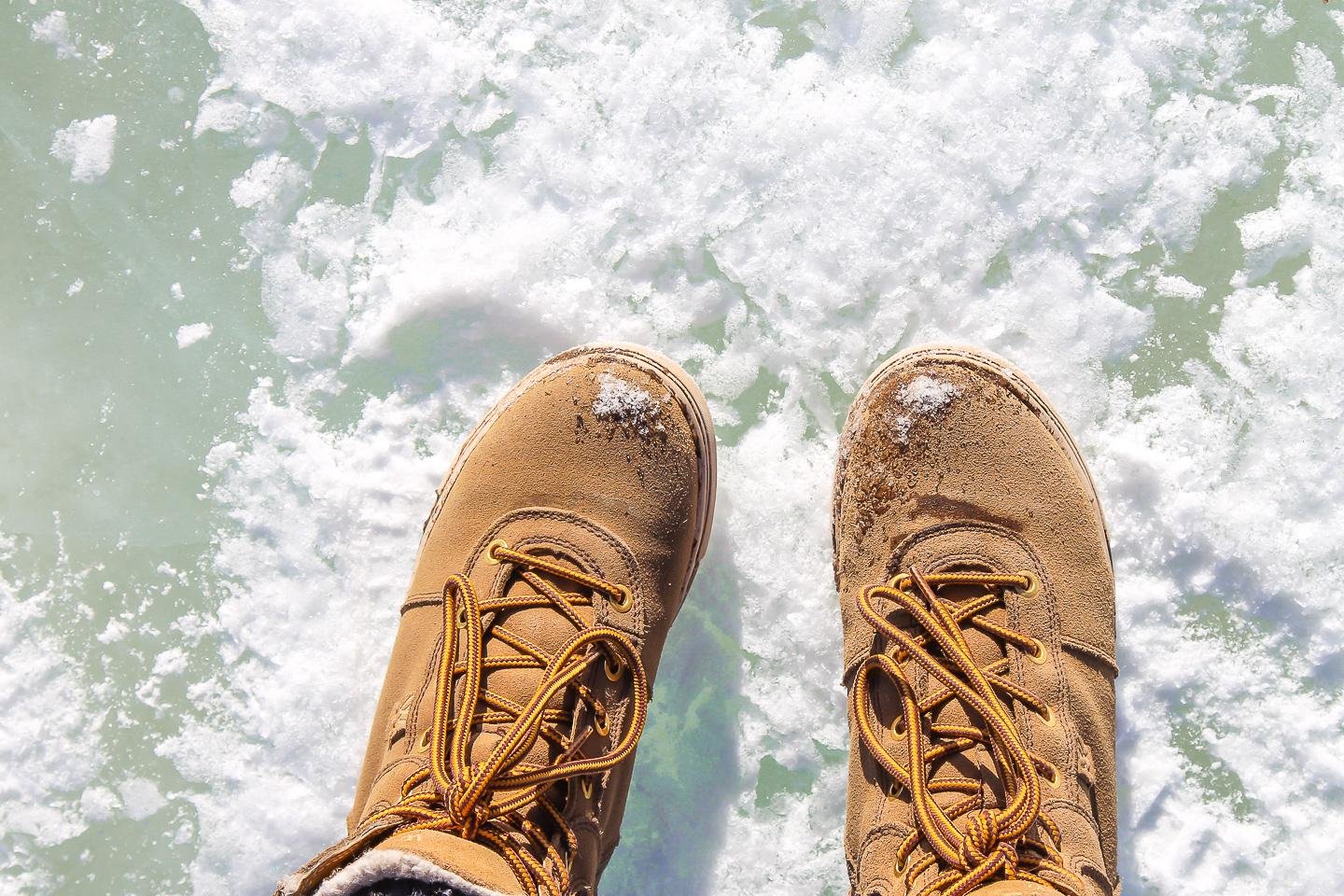 Mongolia – not your typical winter holiday travel destination (but still magical!)
Even with the dry climate, there was a light dusting of snow which made the rolling Mongolian hills even more beautiful. They looked like they were made of folds of velvet!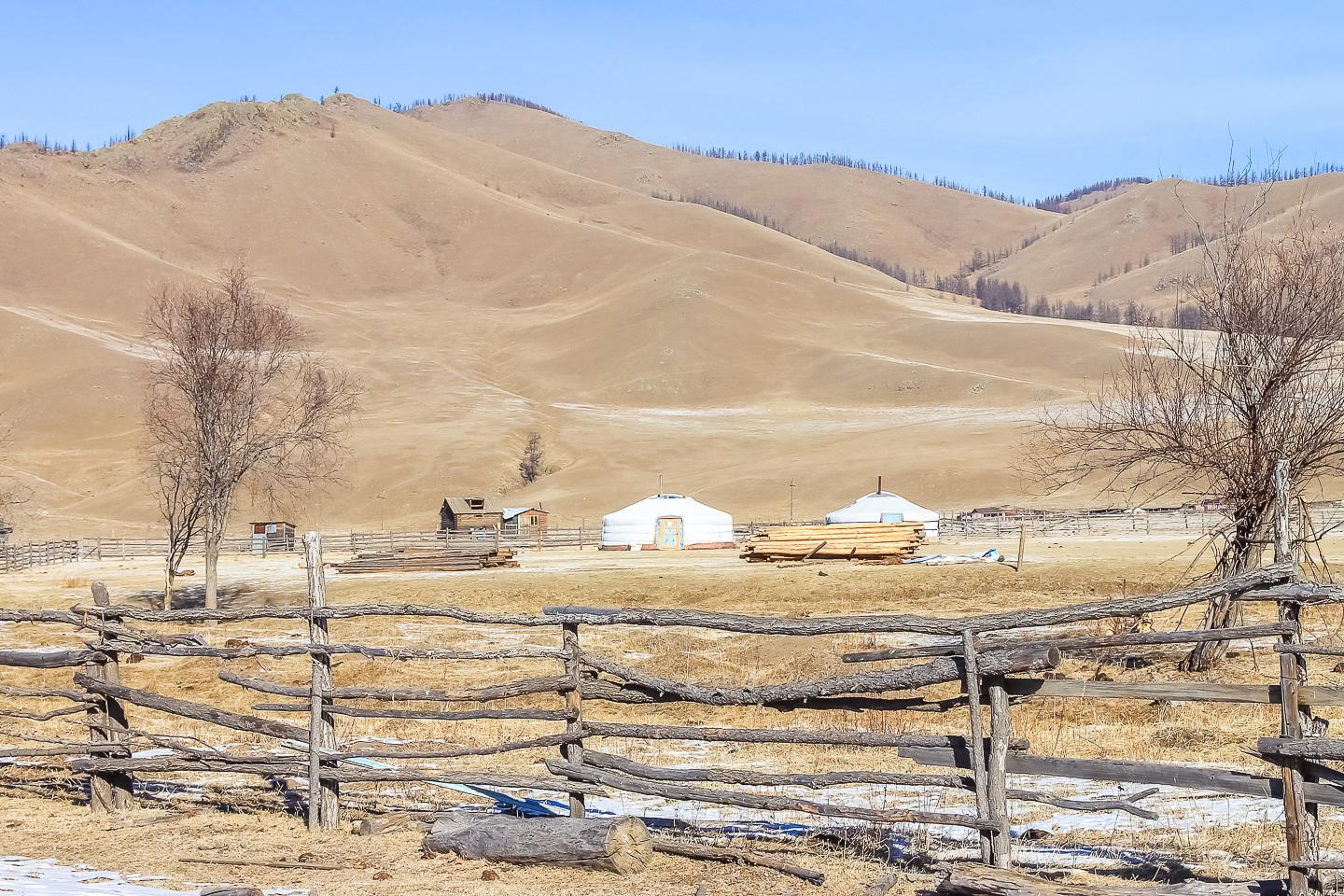 I'll admit that I had been a little skeptical of Mongolia after loving Central Asia so much. It's hard not to compare Mongolia to Kyrgyzstan, especially the countryside, both with their nomadic locals and lots of opportunities for yurt stays and horse treks. (Kazakhstan is probably even more similar, but I sadly only had time to visit cities there.) 
I spent just under two weeks in Mongolia, whereas I traveled through Kyrgyzstan for a month, so of course I have fonder feelings for Kyrgyzstan. Kyrgyzstan is obviously less touristy than Mongolia, and being able to communicate in Russian there was a huge plus for me.
But I was surprised at how different I found Mongolia to be! I mean, the two countries have distinct cultures and histories so this should have been obvious, but I had basically just lumped them together in my head as "places where people ride horses and live in yurts." I know. So it turns out that Mongolia totally is worth a visit after all! Which I'm sure all of you guys already knew – I was just a tad late to the party, as usual.
Staying in a ger in Mongolia without a tour:
The bus from Ulaanbaatar to Nalaikh costs 900 MNT, and we caught it along Peace Avenue. The minibus to Terelj costs 1300 MNT.
We simply called Bert when we were in Ulaanbaatar to reserve a ger (you'd probably need to book further in advance in the summer). His number is: 99734710. We paid 30 euros/night for accommodation and food at Bert's. Highly recommended!
In Ulaanbaatar we stayed at Sunpath Mongolia, which is centrally located and run by the nicest people I met in Mongolia. Sunpath was definitely the highlight of my time in Ulaanbaatar! Check current prices and availability for Sunpath Mongolia
The best Mongolia tours:
And if you do want to see more of Mongolia, then your easiest option will be to book a Mongolia tour. There are a lot of Mongolia tour companies out there, however you do need to be a bit careful when choosing a Mongolia tour because some are less reliable than others.
If you want to be sure of high standards and professionalism, I'd recommend going with either G Adventures or Intrepid Travel, which are both well established in the region and have really fun itineraries ranging from 1 – 3 weeks.
Check the G Adventures Mongolia tour itineraries, prices and availability here
Check the Intrepid Travel Mongolia tour itineraries, prices and availability here
PIN IT!