So, I have a feeling that the only person surprised by this might be me, but guys, the hardest thing about winter in Norway is SNOW!
Uh, is anyone else reacting to that news with a noooo snow is nature's fairy dust and always always magical! Part of me definitely is. But then the rest of me remembers how Christmas went this year and is like, nope, sometimes snow is a sneaky little troublemaker.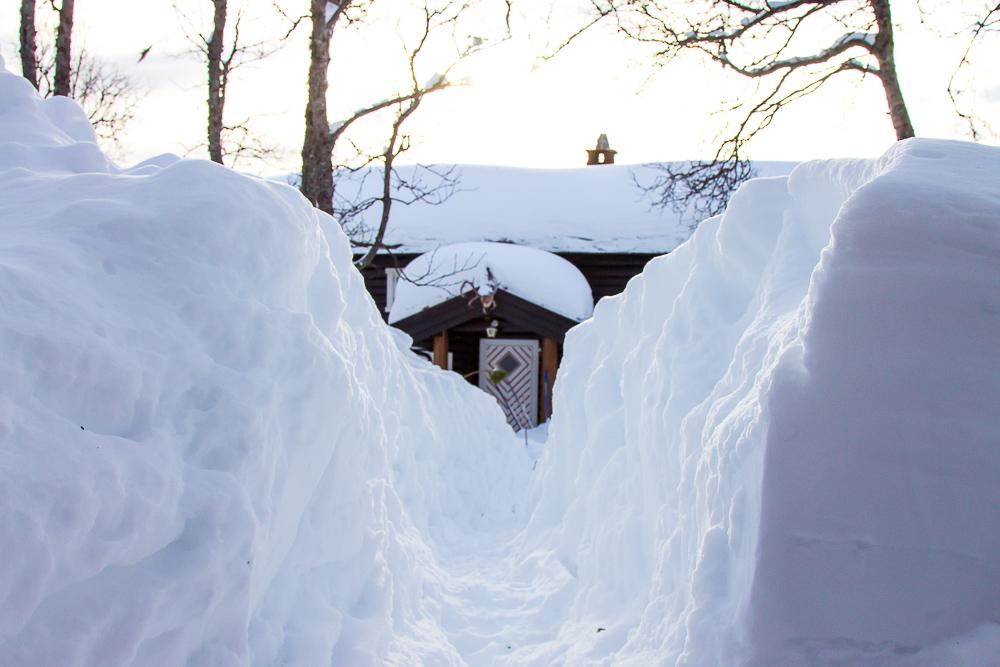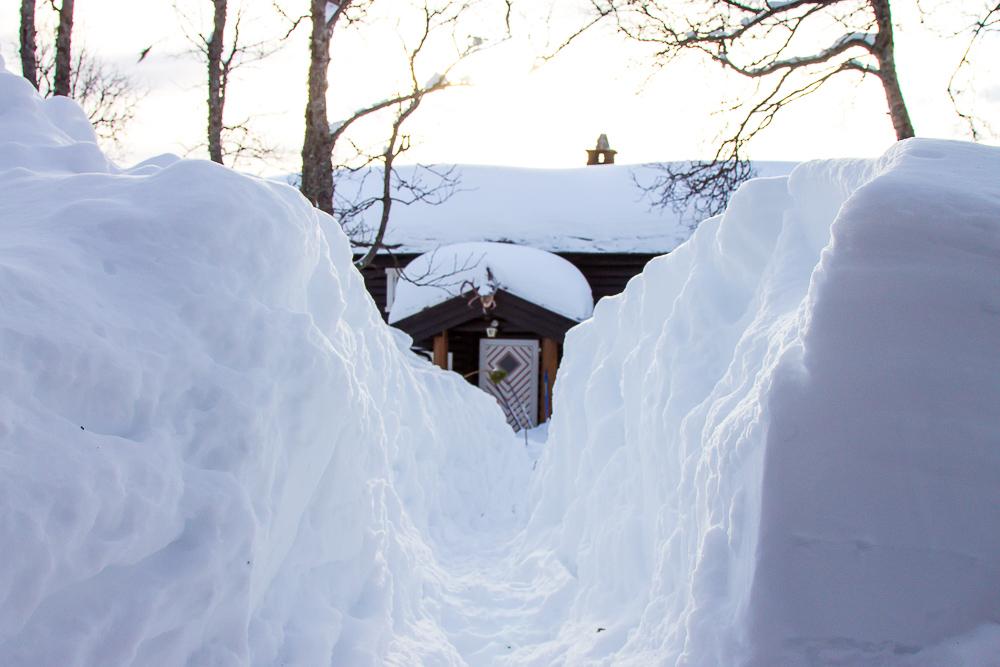 No don't worry, Christmas was lovely. It was after Christmas that everything turned to chaos.
First there was a blizzard. This was actually really good news for Rauland, as we're a ski destination and kind of seriously rely on epic amounts of snow to draw in the tourists.
But blizzards can also mean ice, and ice means slippery paths, and when you're a touch clumsy like my dad that can mean a broken hand.
I was meant to be picking up Dan from the train station, but instead we made him take a bus while we tracked down a farmer to drive my dad to the nearest (read: not very near at all) doctor, since our cars couldn't make it up the drive where he had fallen and my mom and my brilliant plan to drag my dad back to the house in a plastic blue sled didn't work out.
What did work out was the doctor's visit, and my dad was sent home a few hours later with a Wednesday appointment to fill his hand with titanium.
Dan, however, was less lucky.
By the time his bus made it to Rjukan, where I had planned to pick him up, all the roads were closed and he was stuck. And oh lol, because of some unfortunate events in London he was in Rjukan without any bank cards and the only hotel with space refused to let him pay with my card details.
So Dan spent the night in the police station. Except that this is Norway and policing isn't really a thing here so the station closed at 4 am and he was left out in the cold.
But at 5 am I called the traffic department again to check if the roads were still closed and they weren't!
So I hopped in the car and happily raced down to Rjukan to save Dan from the freezing cold. The road barrier was up and everything was looking good, until there was more and more snow on the road and suddenly I was a foot deep in it and the car was no longer moving and I began to suspect that maybe the roads weren't actually open after all.
And so I spent the next few hours sitting in my car watching the blizzard gain strength around me, calling Dan every 10 minutes to 1. make sure he hadn't frozen and 2. get his assurance that eventually some plows would come get me and I wouldn't spend the rest of my life in a snow encased car listening to She & Him's Christmas album on repeat.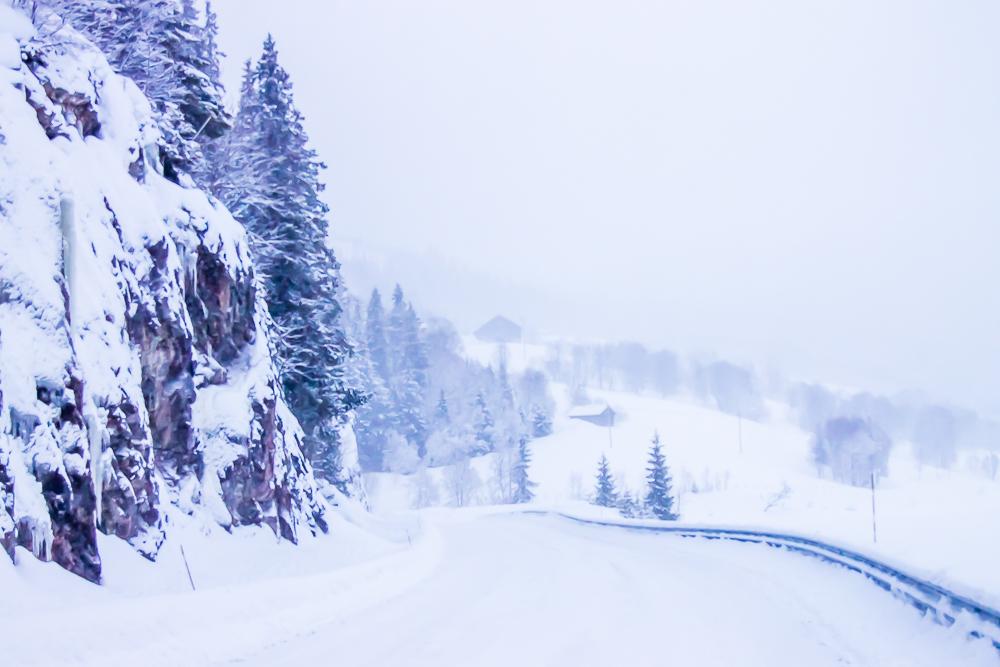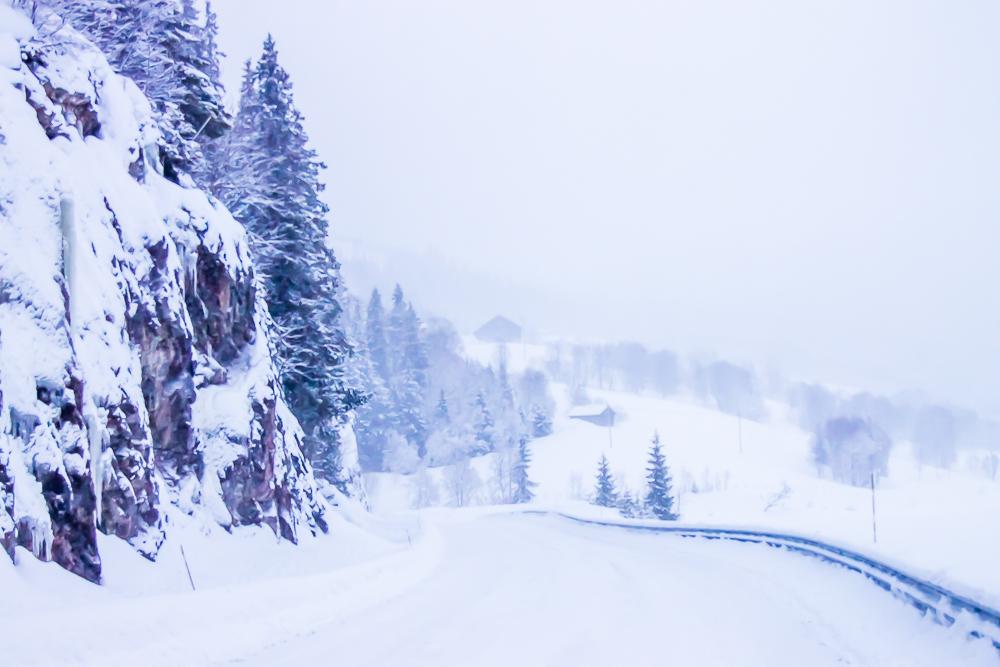 Don't worry, this story has a happy ending.
A few hours later the blizzard subsided and some kind men dug me out, shaking their heads over why on earth the road barrier hadn't been brought down when the road was in fact closed. And when the first shops in Rjukan opened at 7 am Dan escaped the cold without so much as a runny nose!
Sorry, I hadn't meant to make that story so long. Really all I wanted to say is yes, winter in Norway is amazing and snow is pure magic, but sometimes it can be a bit troublesome too.
A lot of people have been asking for tips for visiting Norway in winter, and while I have already written about why I think it's the best idea ever, last week reminded me that there are also some practical things you need to take into account when traveling through Norway in the winter.
So next week I'll have brand new posts for you about packing for winter in Norway and things you should know about traveling here in the winter months. I hope you're excited! And I hope you do come, because winter in Norway is THE BEST.