It's funny sitting down to write this post, because after spending a couple of weeks in Helsinki last year I kept saying how jealous I am of Finland's ultra hip yet somehow also totally laidback capital city. I mean, I like Oslo just fine, but I secretly (maybe not so secretly) wish that Helsinki were my capital instead. And now I've gone and fallen in love with yet another Finnish city: Turku!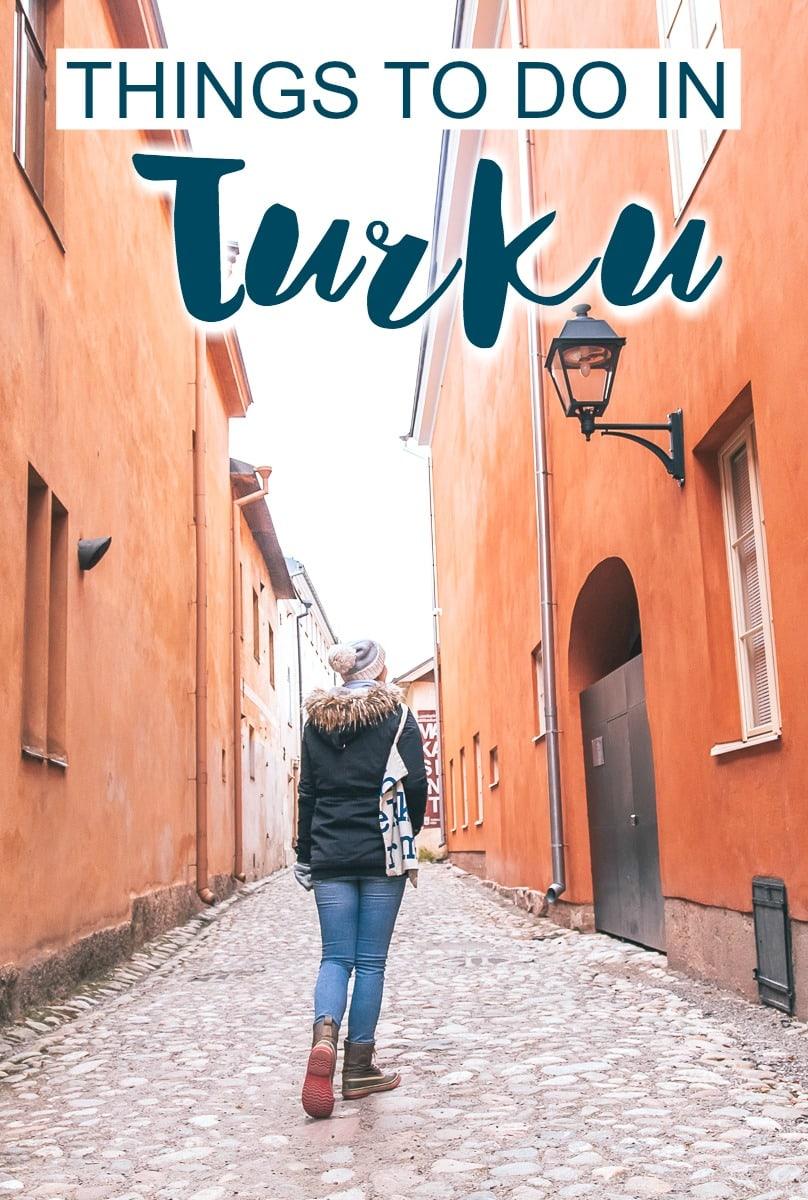 Maybe I'm a little too obsessed with Finland, or maybe Finns just really know how to build cities.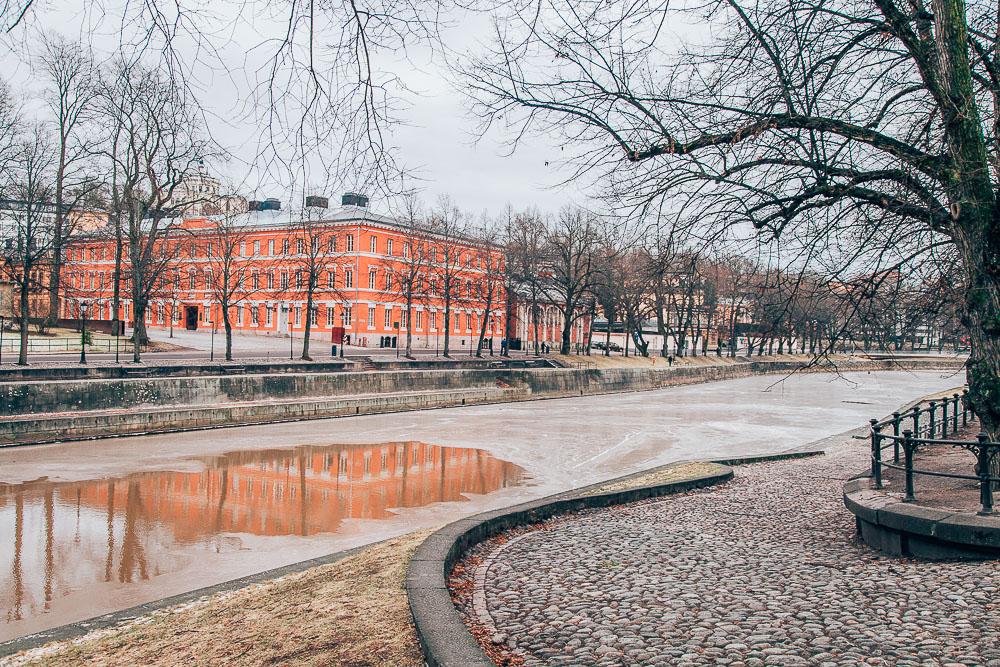 Turku lies on the southwest coast of Finland, so before visiting I mostly knew of Turku as that city people often visit on the ferry from Stockholm and Åland. But I soon learned that having been founded in the 13th century, Turku is Finland's oldest city, and it was actually the Finnish capital up until Finland was taken over by Russia in the early 1800s.
And you can totally feel Turku's rich history when walking around the city.
While the Great Fire of Turku in 1827 destroyed most of the city, you can still see remnants of Turku's medieval past when walking around town, and the buildings erected after the fire are also so beautiful. Turku is just a really, really pretty city!
I was a little wary of visiting Turku in winter, because I always thought of it as more of a summer destination, but actually I found it really lovely in January. The River Aura was frozen over – apparently when it's cold enough people can even ice skate on the river – and on my last day the city got a light dusting of snow which made the colorful buildings even more picturesque.
And here's a little video I made of my experience in Turku:
Things to Do in Turku
I spent three days in Turku on a trip organized by Visit Turku, and they really did such a great job of showing me the best parts of the city. Or at least I enjoyed all the places I went and things I did in Turku – but who knows, maybe they were still hiding some secrets from me? I can definitely imagine Turku being the sort of city where you discover more and more hidden gems each time you visit.
But if you're new to the city, these were my top experiences there:
Walking along the River Aura
Okay, this is pretty much my favorite thing to do in every place I visit – I just love getting to know new places on foot, and Turku was no exception. I found the city very walkable, and if you stick close the the river you'll see a lot of the main spots like the Turku Cathedral, the Old Great Square, and the City Library.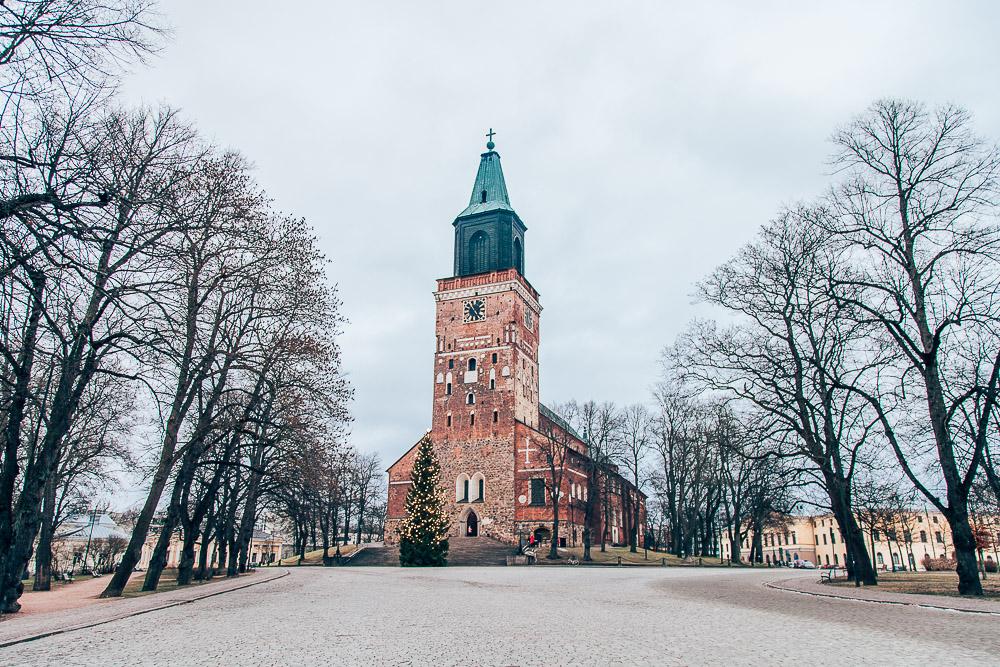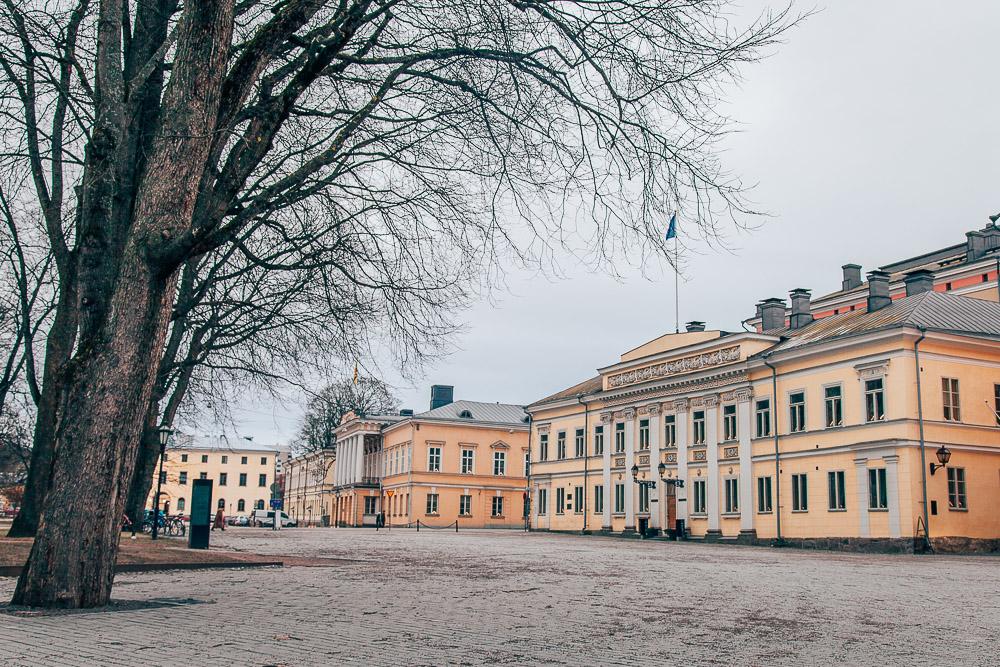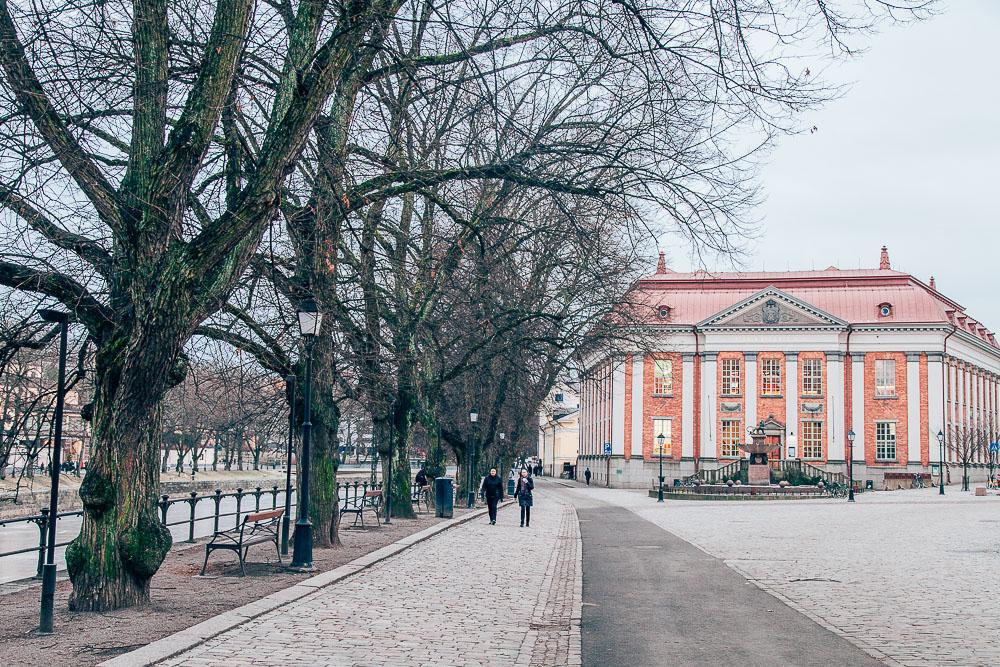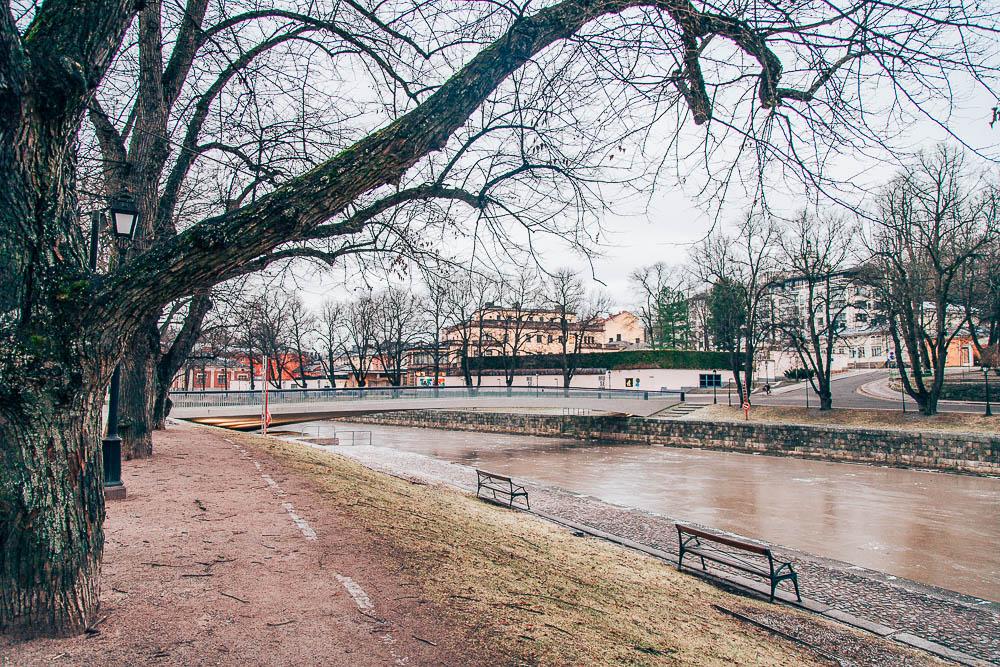 Learn to make Karelian pastries with locals
If you visit Finland you will likely see Karelian pastries everywhere – they seem to be a favorite snack of locals – so it was so fun to get a chance to make them with a mother a daughter in their cosy home in the center of Turku!
You can book an afternoon of baking with Johanna and her mom here, or if baking isn't your thing the website has a bunch of other experiences you can have with locals in Turku.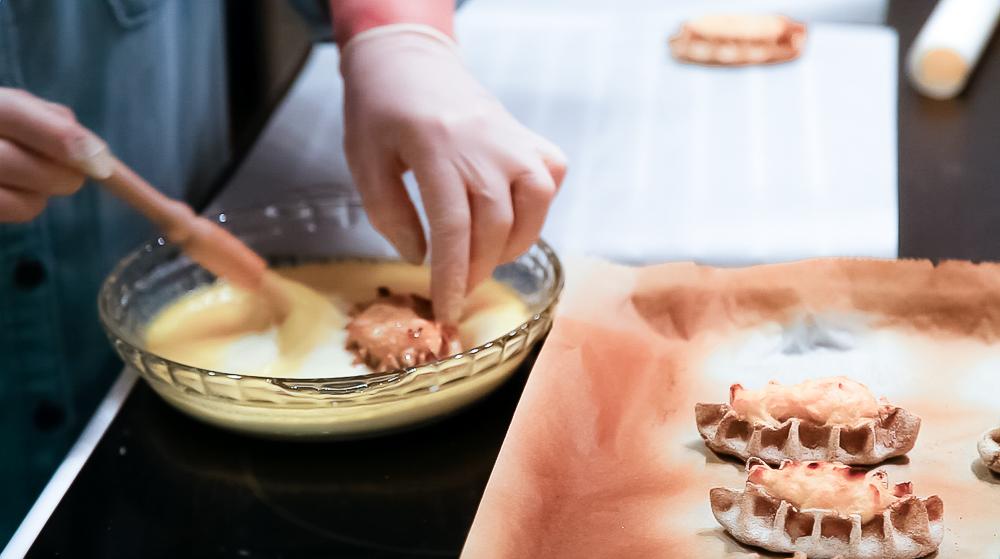 sorry for the blurry phone photo – my hands were too covered in flour to get out my camera!
Visit Aboa Vetus & Ars Nova Museum of History and Contemporary Art
I'm not the biggest museum fan, but I learned so much about Turku's history by visiting the archeological site here. They also have contemporary art exhibitions (which I didn't have time to check out), and if you visit on the weekend you can have brunch at the adjacent M Kitchen & Cafe.
The buffet features a lot of local dishes, including some delicious desserts, and costs 20 euros.
Take a tasting tour through the Old Market Hall
I love Finnish market halls, and I think the one in Turku might be my favorite. They're a great place to sample local products, and this one also has several little cafes and restaurants as well that make for a cosy spot to take a break on a cold winter's day.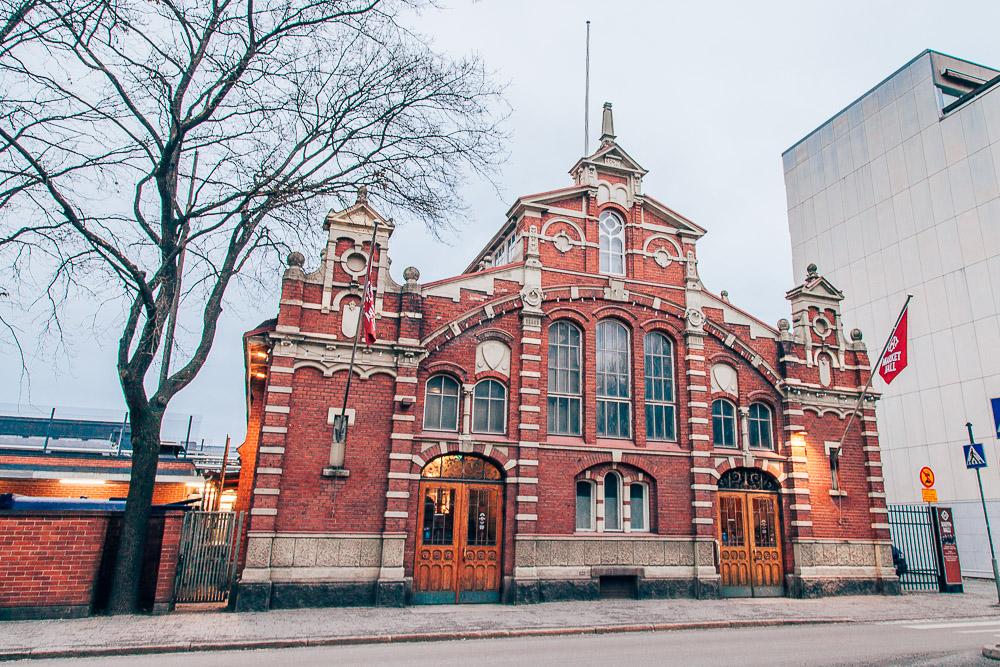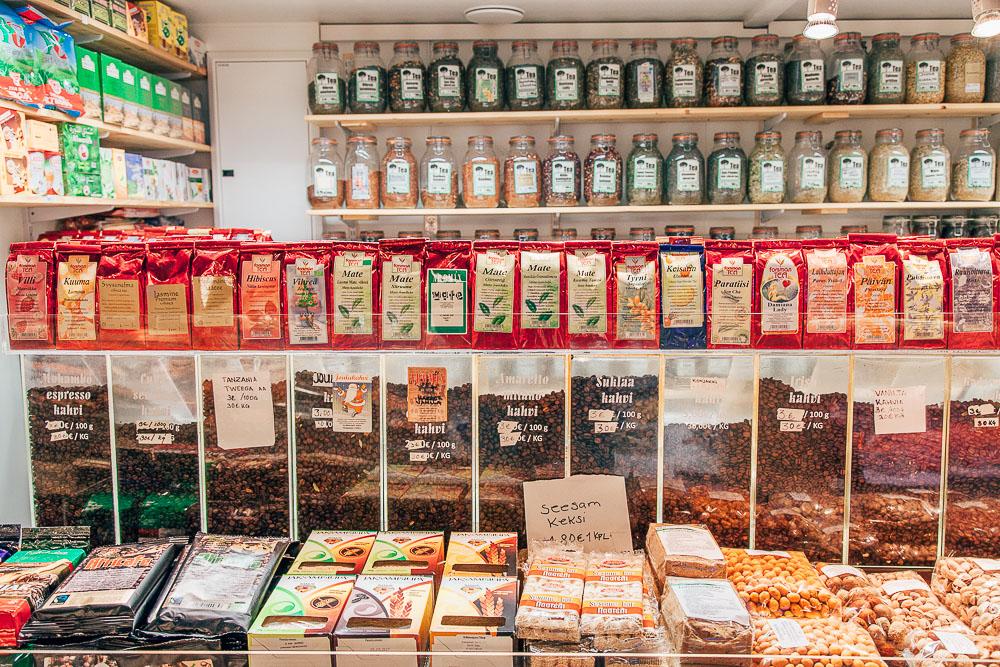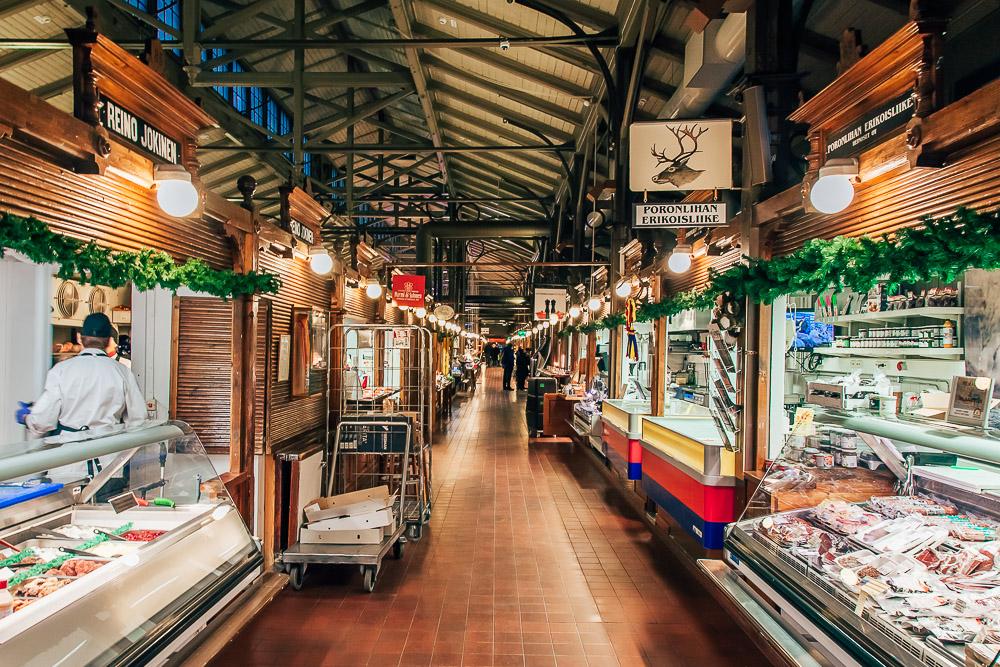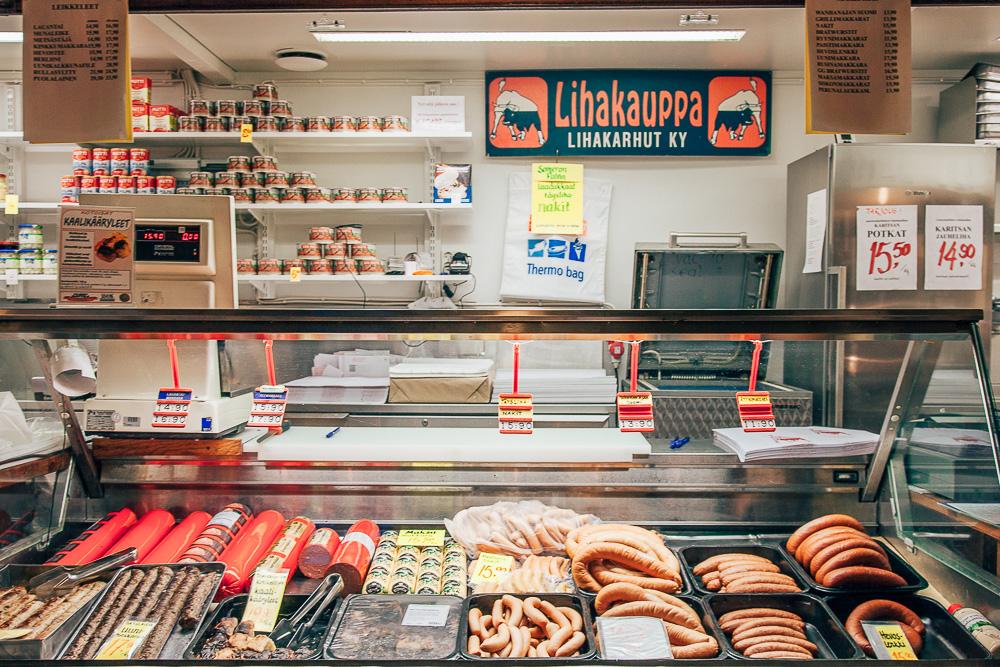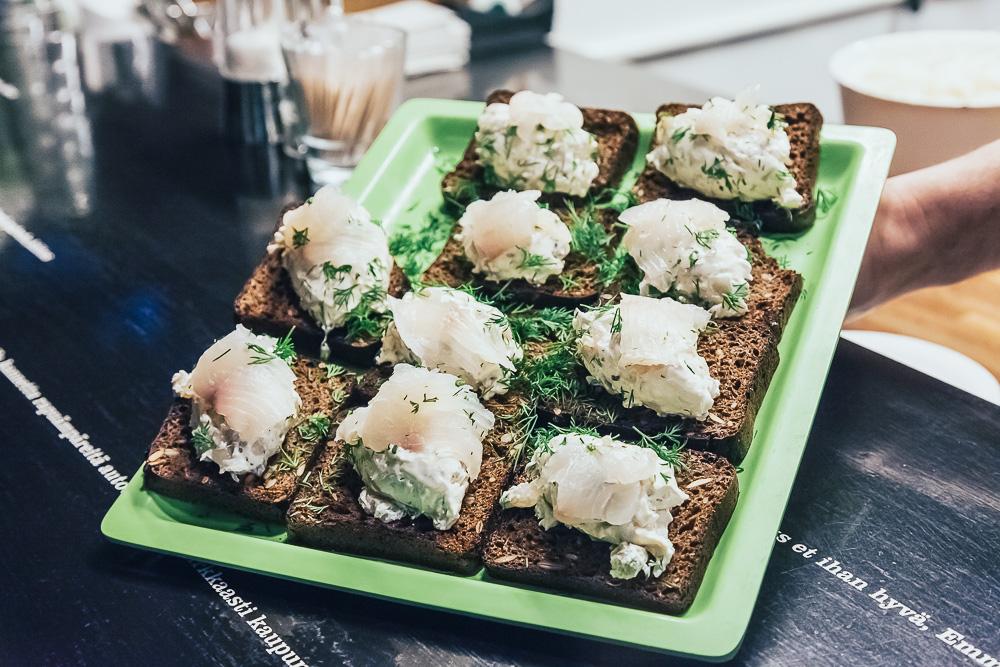 my mouth is watering just looking at this photo – these were so delicious!
Sauna + Ice Swimming
Experiencing sauna and winter swimming is a must for pretty much any visit to Finland (you should at least try it once!), and sure enough when I looked at my schedule for Turku I found a trip to the sauna at Saaronniemi, on the nearby Ruissalo Island.
I loved that this sauna had a view of lake and trees, which made sweating in a hot room much more enjoyable (I think I'm in the minority that finds the sauna part harder than the ice swimming!).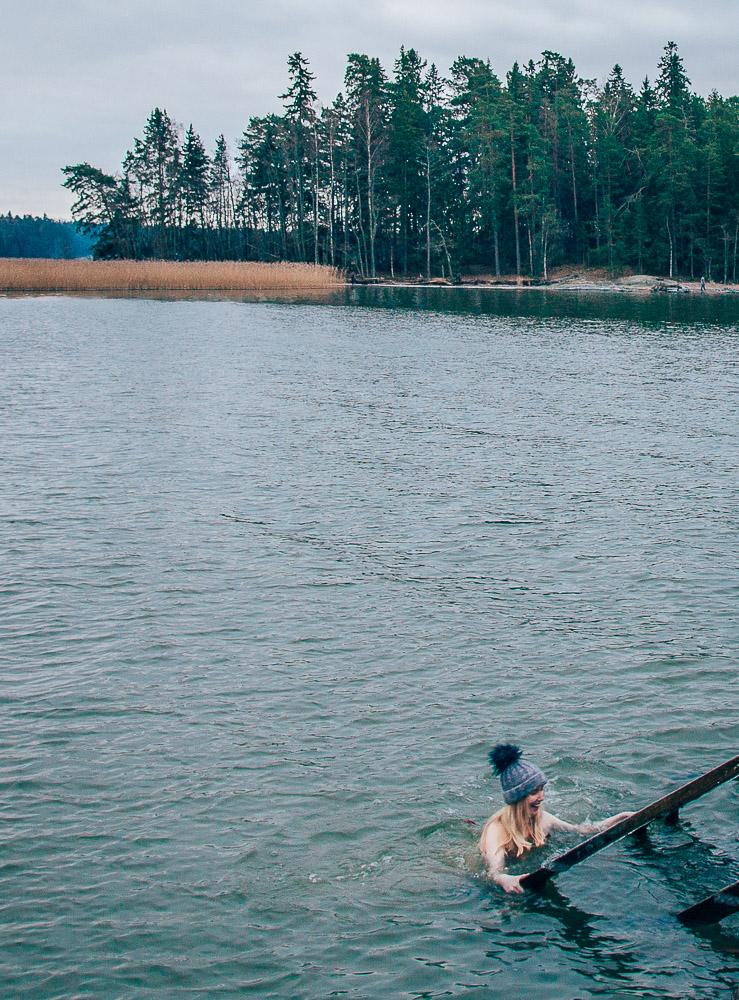 Get drinks at Brewery-Restaurant Koulu
When I think of the reasons I'm jealous of Turku the brewery/restaurant at Koulu tops the list. I so wish I had a place like this to hang out!
The brewery is in a converted school house, built in 1889, and they've kept elements of the school theme both in the decor and the names of their beer. What I loved most here was that the pub spreads out into several of the old school rooms, so even on the weekends it won't get too crowded, and apparently there's a good mixture of both young and old people visiting.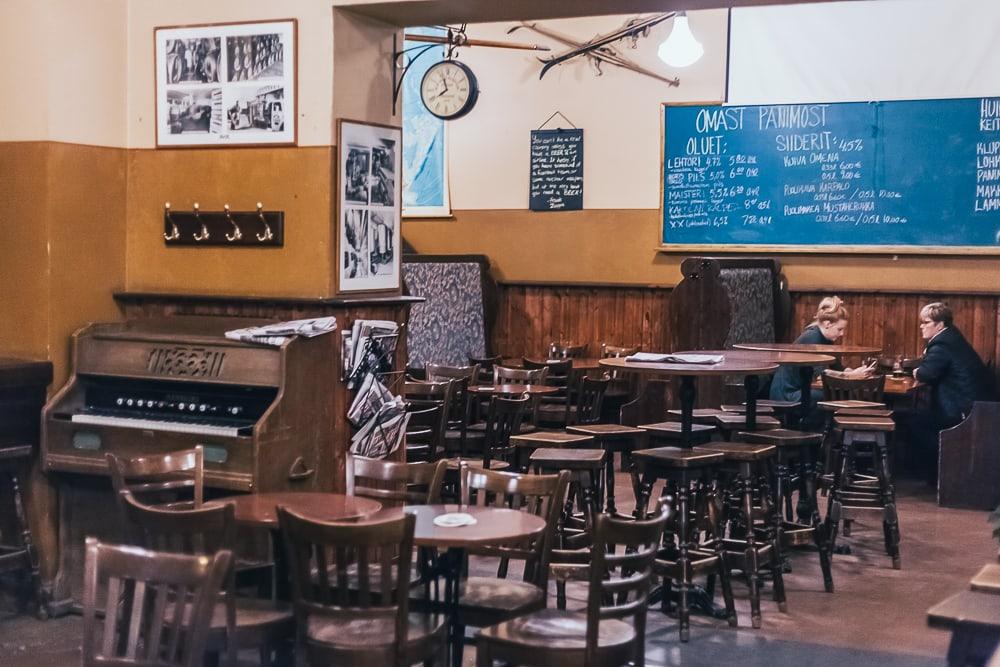 Have dinner at Kaskis
Kaskis is featured in the Michelin Guide and Nordic White Guide, which to be honest is something that might actually put me off because I hate very formal restaurants, so I was so pleased to find the atmosphere in Kaskis really laidback.
It's in small space under an apartment building (so if you want to visit on the weekend you'll need to book far in advance!) and they've managed to find the perfect balance between a comfortable atmosphere while also showing that they really, really care about their food.
And oh my goodness, that food! I think my meal at Kaskis was the best I had while in Finland, which is saying a lot as I visited many lovely restaurants while there.
You can see more of Kaskis in the video at the top of this post.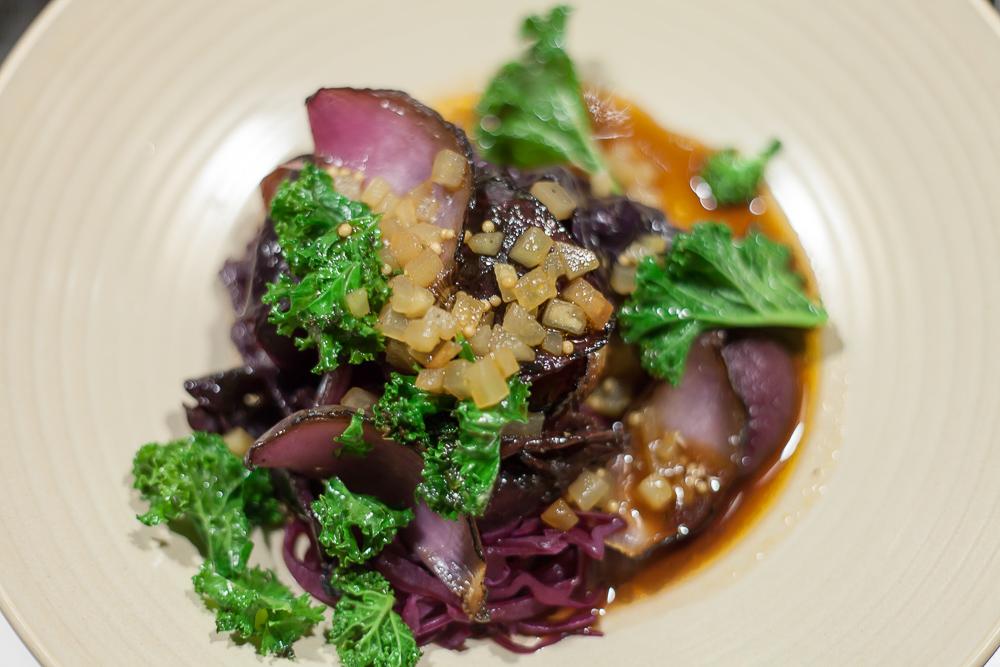 Have meals at Smör and Nooa
My second favorite meal in Turku was the lunch I had at Smör, another restaurant in downtown Turku with a lovely laidback atmosphere and again, really, really delicious food.
I also really enjoyed my dinner at Nooa, which is right on the river. In fact several of the people I was traveling with said it was their favorite meal of the trip! I'd especially love to return here in the summer to enjoy nighttime on the river.
Go for a hike in Kurjenrahka National Park
Turku has the advantage of being close to some of Finland's most beautiful scenery on the archipelago, which I spent two days exploring after leaving the city. But if you want a quick nature escape, head to Kurjenrahka National Park! I did a 6 kilometer hike around the lake here (it's totally flat, so quite easy) and the views were beautiful.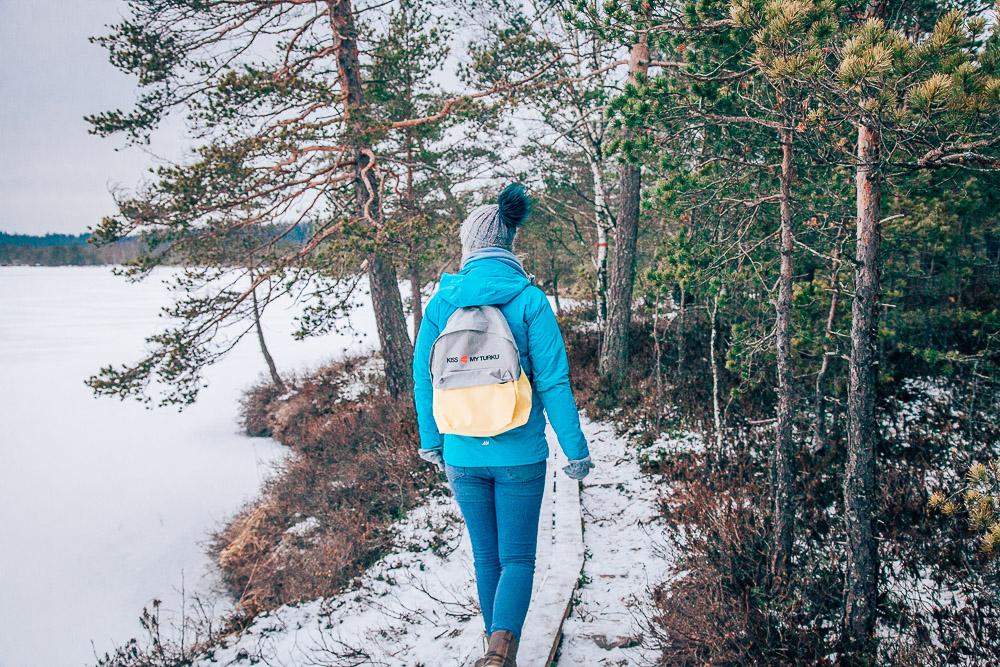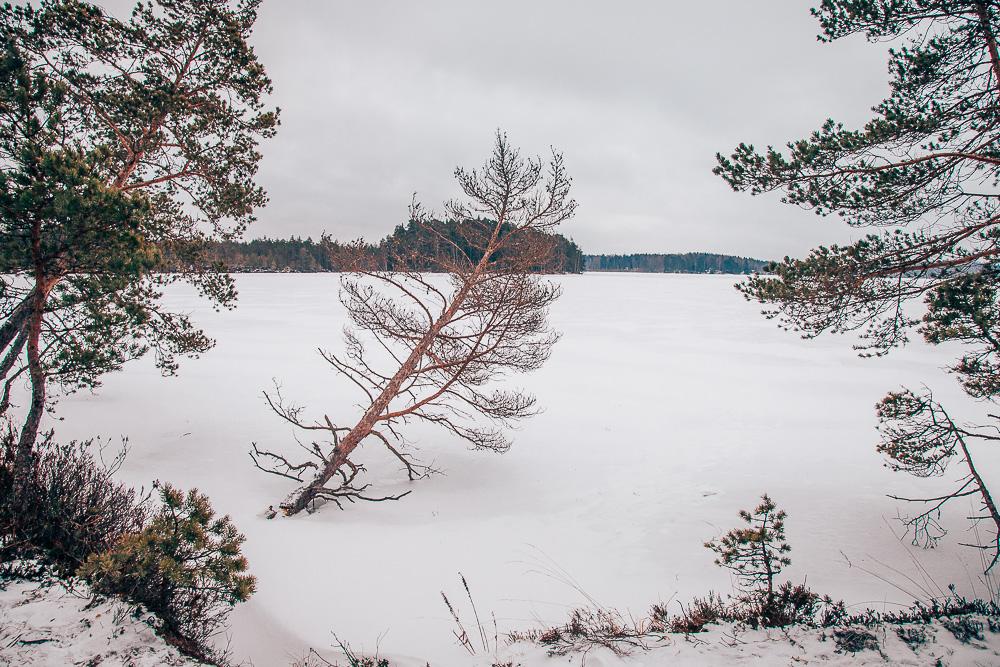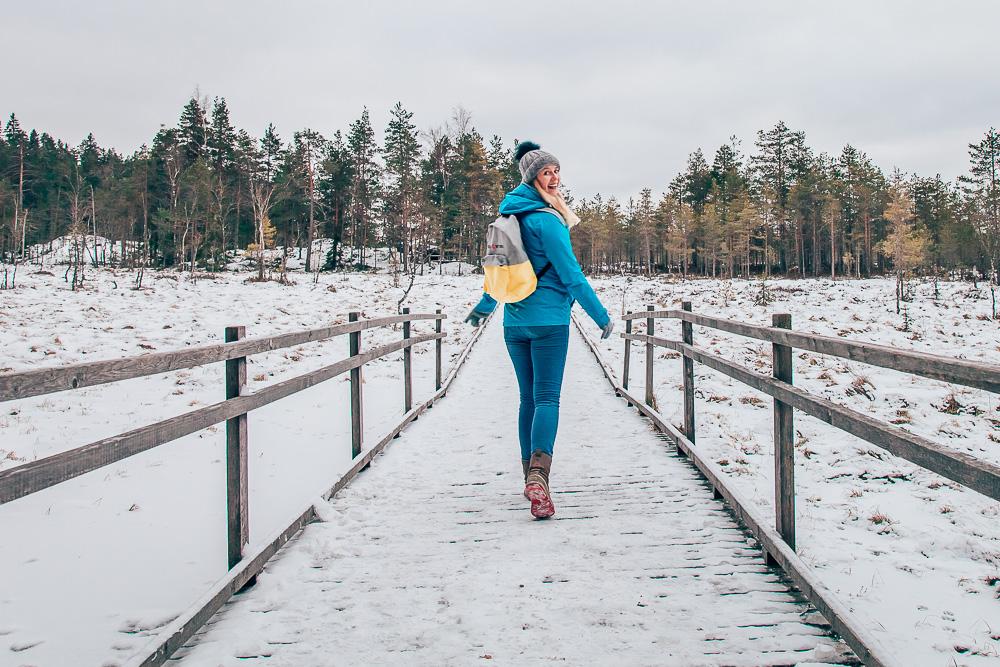 Where to Stay in Turku
I stayed at the Radisson Blu Marina Palace Hotel, which is right on the river and has the prettiest views of the city. The hotel itself is beautiful, the breakfast buffet has a huge selection of Finnish specialties, and there's even a sauna you can visit in the afternoon to feel like a real Finn.
I visited Turku in collaboration with Visit Turku as part of NBE Finland.