What's that – you say you've never heard of Åland? Um, didn't you read my last post about the Åland Islands?
Just kidding, I don't read my blog either.
The truth is, while people in Scandinavia might be well acquainted with the Åland Islands, they might not be quite as prominent on other people's radar. I know they weren't on mine.
But if I did already convince you to visit Åland you might just be wondering about things to do on Åland, what to see, and places to eat and stay on the Åland Islands. Don't worry, I've got you covered!
Bicycle or cross country ski
The Åland Islands are incredibly active – even in the winter it seems like the locals spend as much time as possible outside. And since the islands are quite flat, it's the perfect place for cross-country skiing in the winter, or cycling in the summer.
If I were to return for a weekend I would love to do a bicycling trip, staying at different guest houses on Åland's many islands.
Like Norway, Finland also has "everyman's right" so you can enjoy the Åland countryside freely, even camping as you please (though of course make sure to follow the regulations!).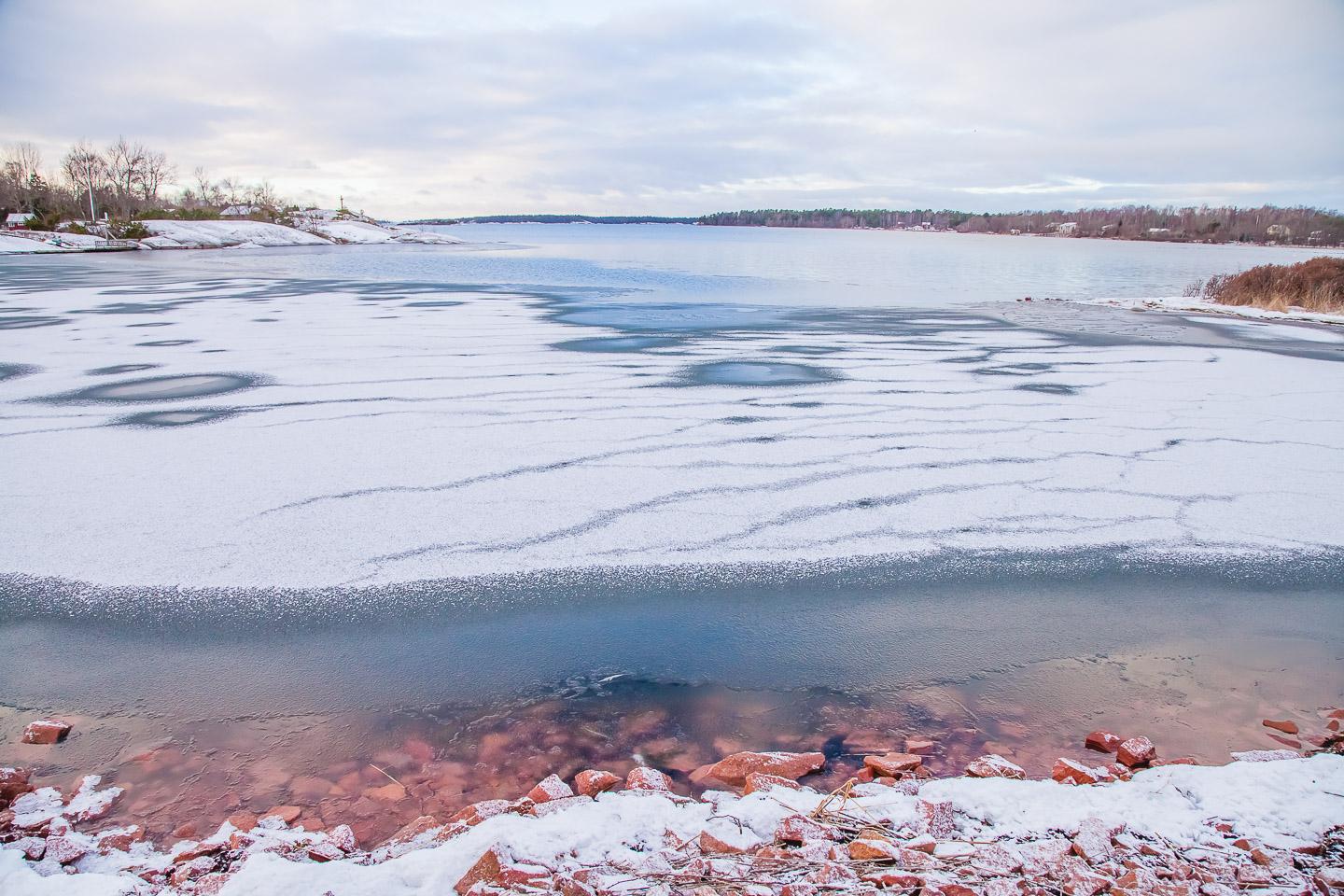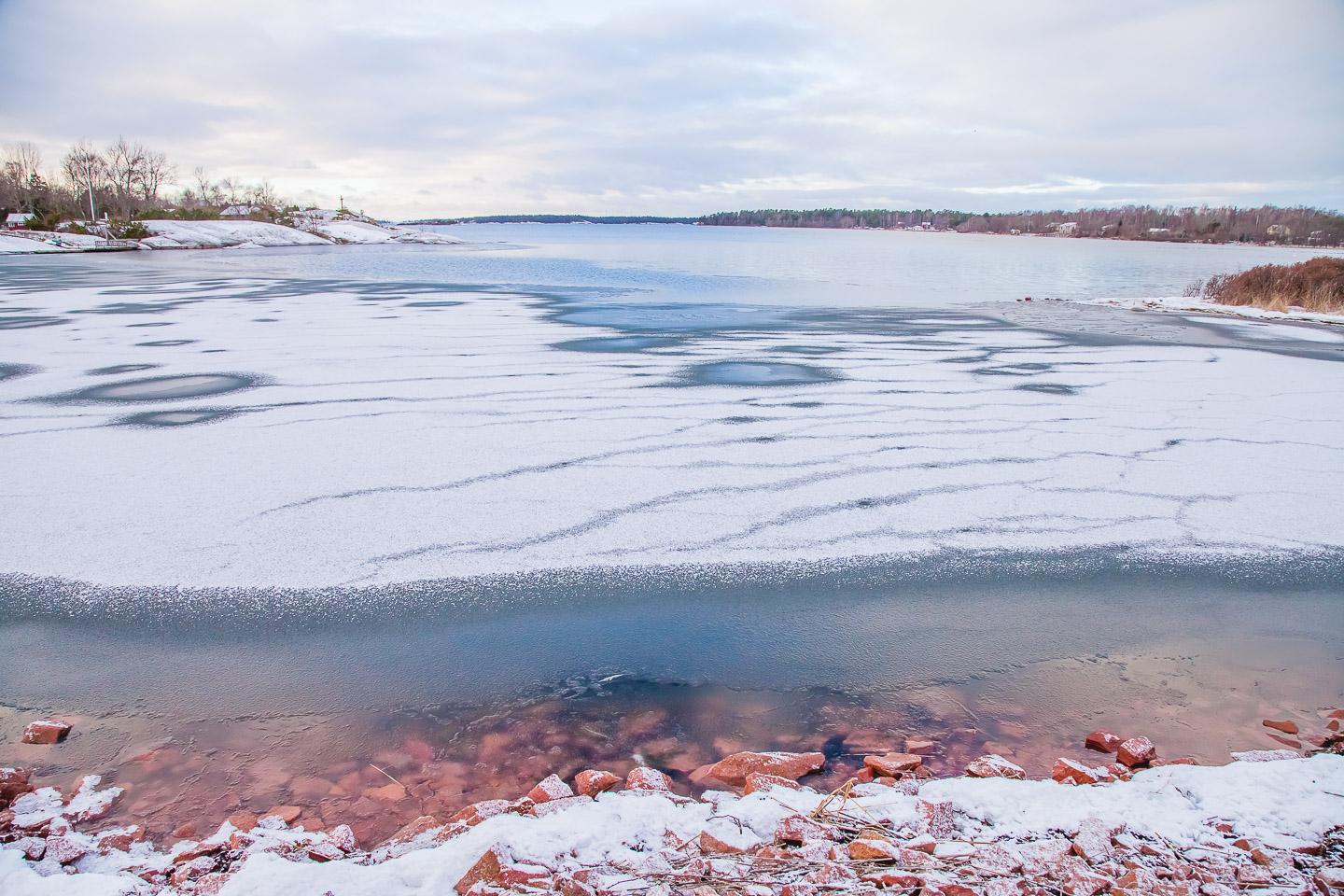 Watch a football game
Lol this is probably Dan's influence, as I now watch a lot of Arsenal games, but I was totally excited to hear that IFK Mariehamn, Åland's club team, plays in the Finnish premier league – and in 2016 they were league champions, something just about every Ålander I met managed to casually work into the conversation.
Åland is clearly incredibly proud of their football team and I would have loved to catch a game while there.
Stop by the Maritime Museum
I am so not a museum person, but visiting Åland's Maritime Museum was such a good way to learn about the history of Åland. It's also full of different interactive games for children, so even if you're not really into exhibitions I have a feeling you won't be bored there. In fact I found it such a good way to learn more about the area and its history.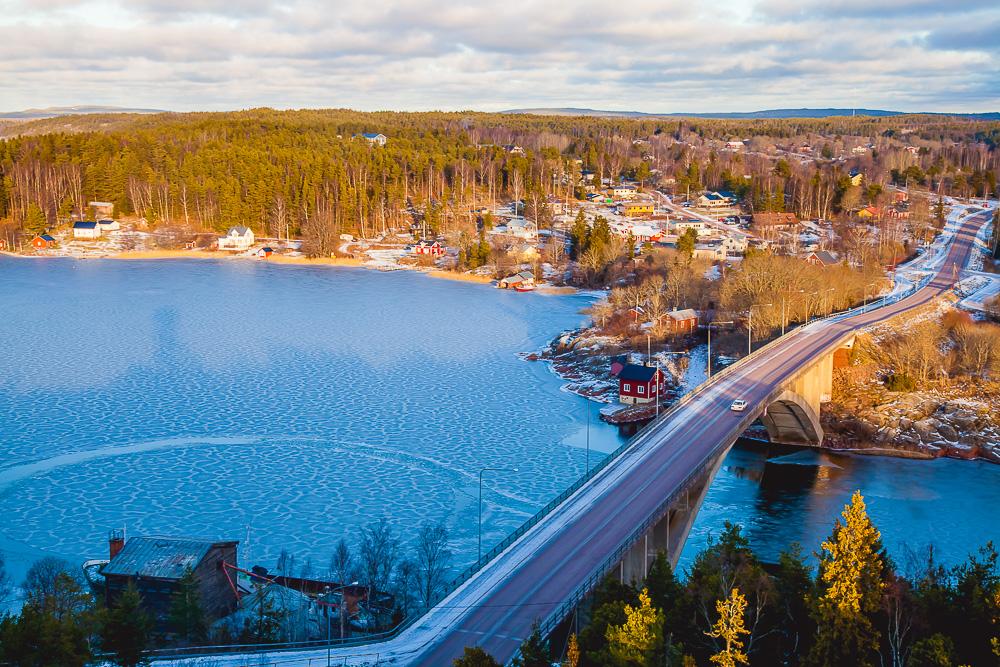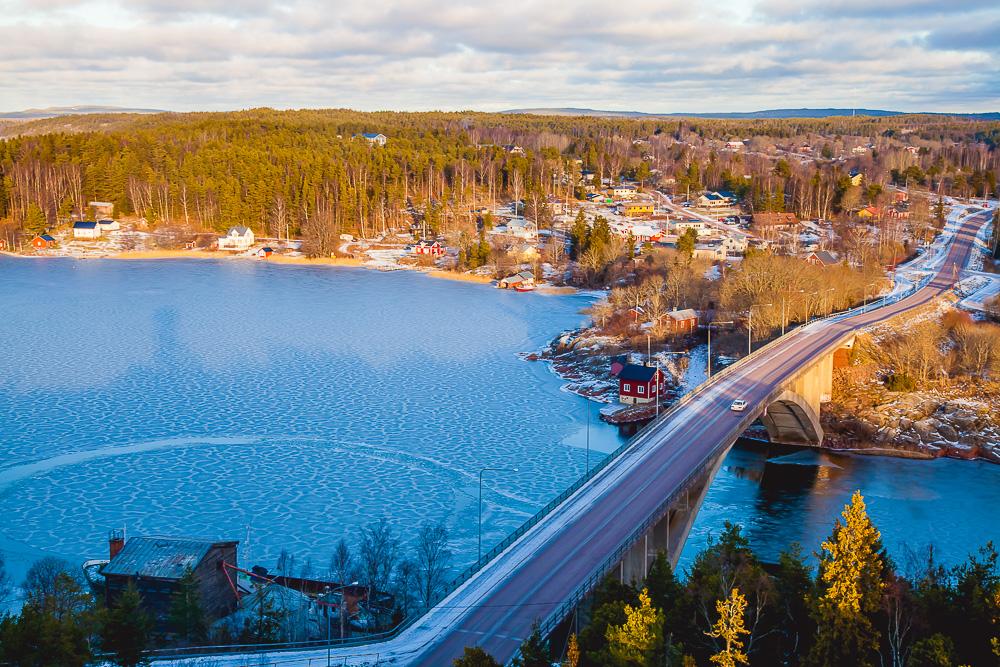 Visit Bomarsund
At Bomarsund you can see the remains of a Russian fortress that was destroyed by Anglo-French forces in the Crimean War. The remains also happen to lie on one of the prettiest areas of the island!
I visited right before sunset, and seeing the golden rays bouncing off of the frozen water was so magical. I'd say it's worth a trip here for the pretty landscape alone, and reading about the interesting history here is just a bonus.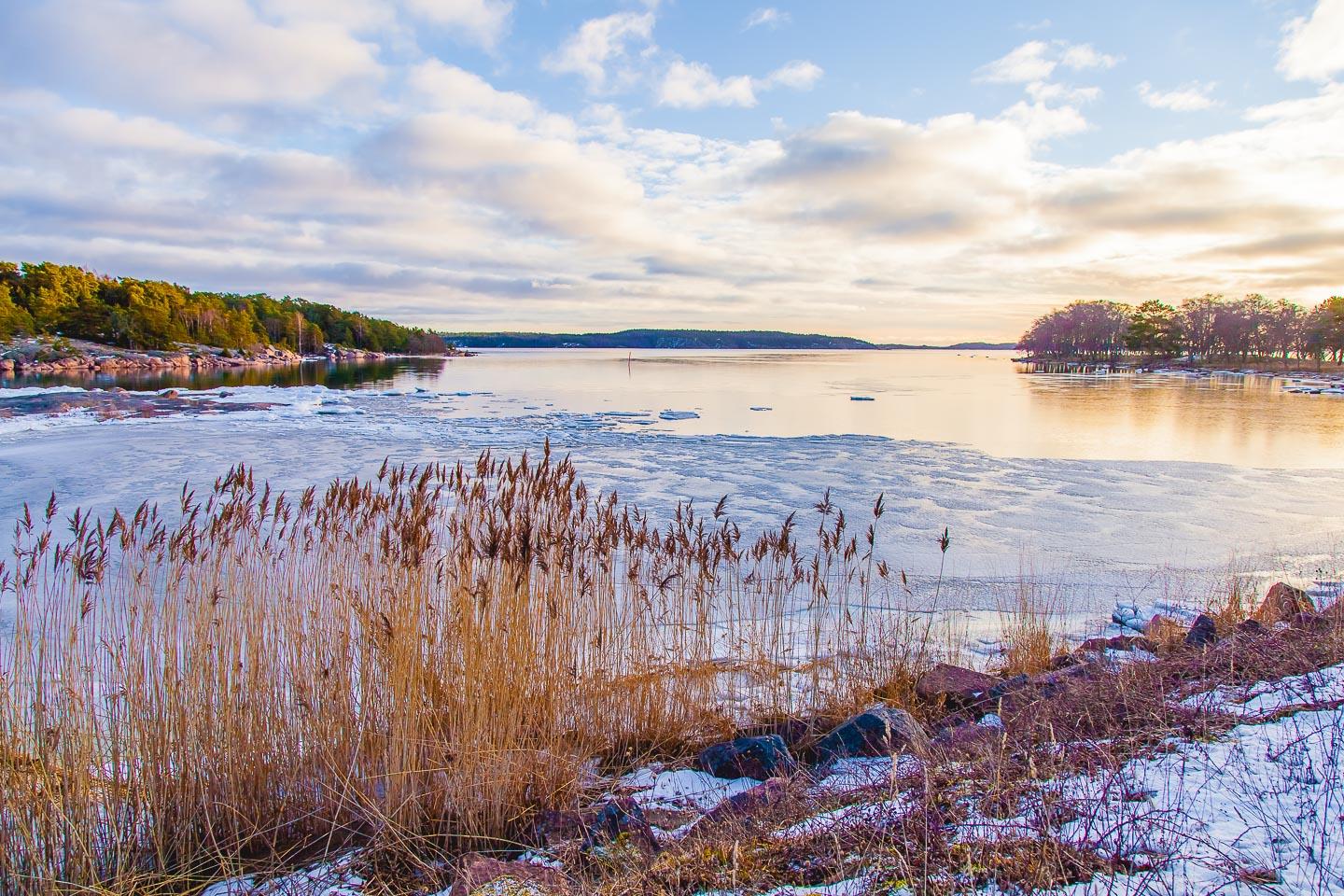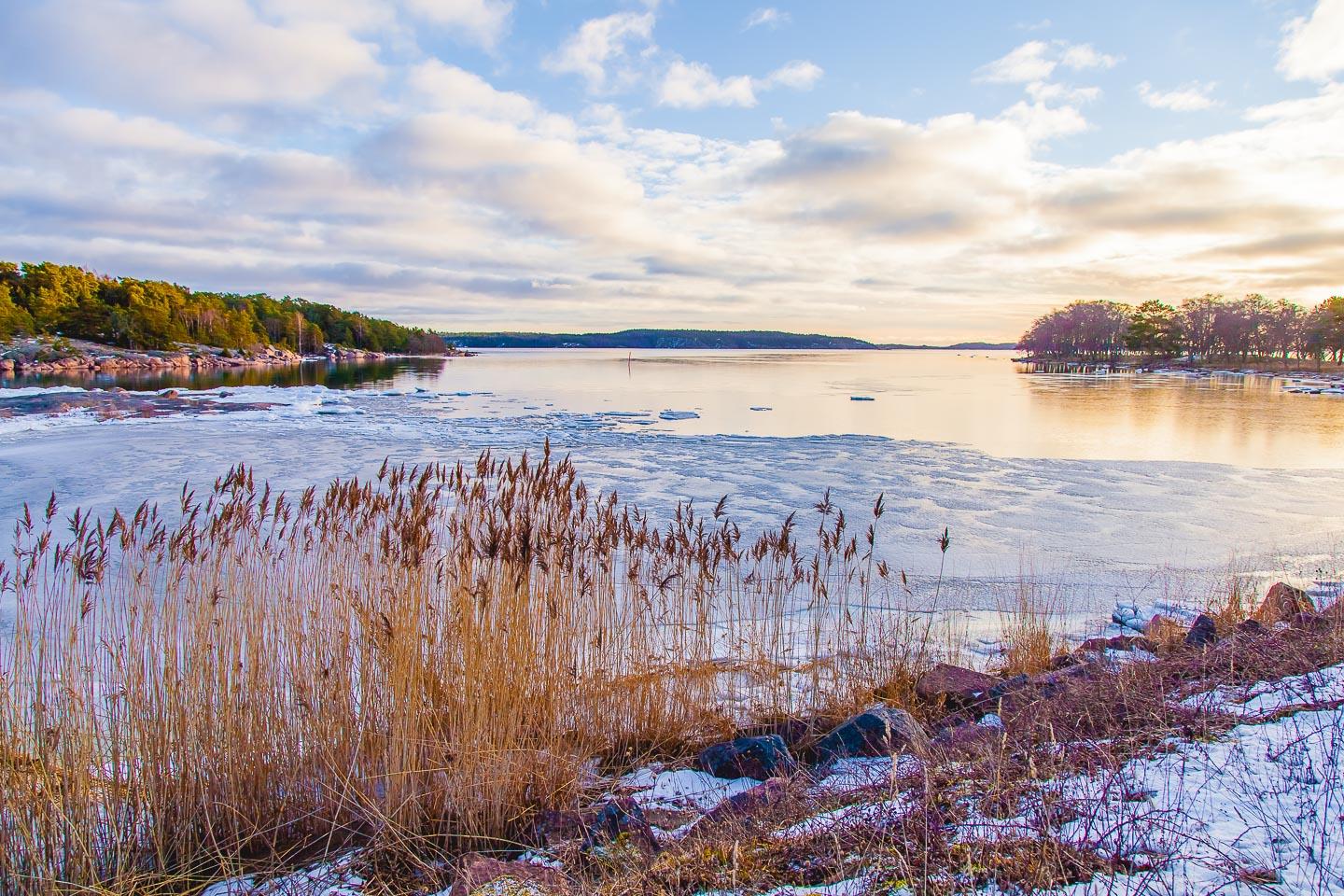 Finland was ruled by Sweden for centuries before joining the Russian empire in the 19th century, which ultimately led to the birth of an independent Finland after the collapse of the Russian empire after World War I.
With its prime location between Sweden and the Finnish mainland, it's no surprise that Åland at times found itself caught between Sweden and Russia. Learning about Finnish history here on the Åland Islands was really interesting, and definitely gave me a better insight into what happened between Sweden and Finland in the past.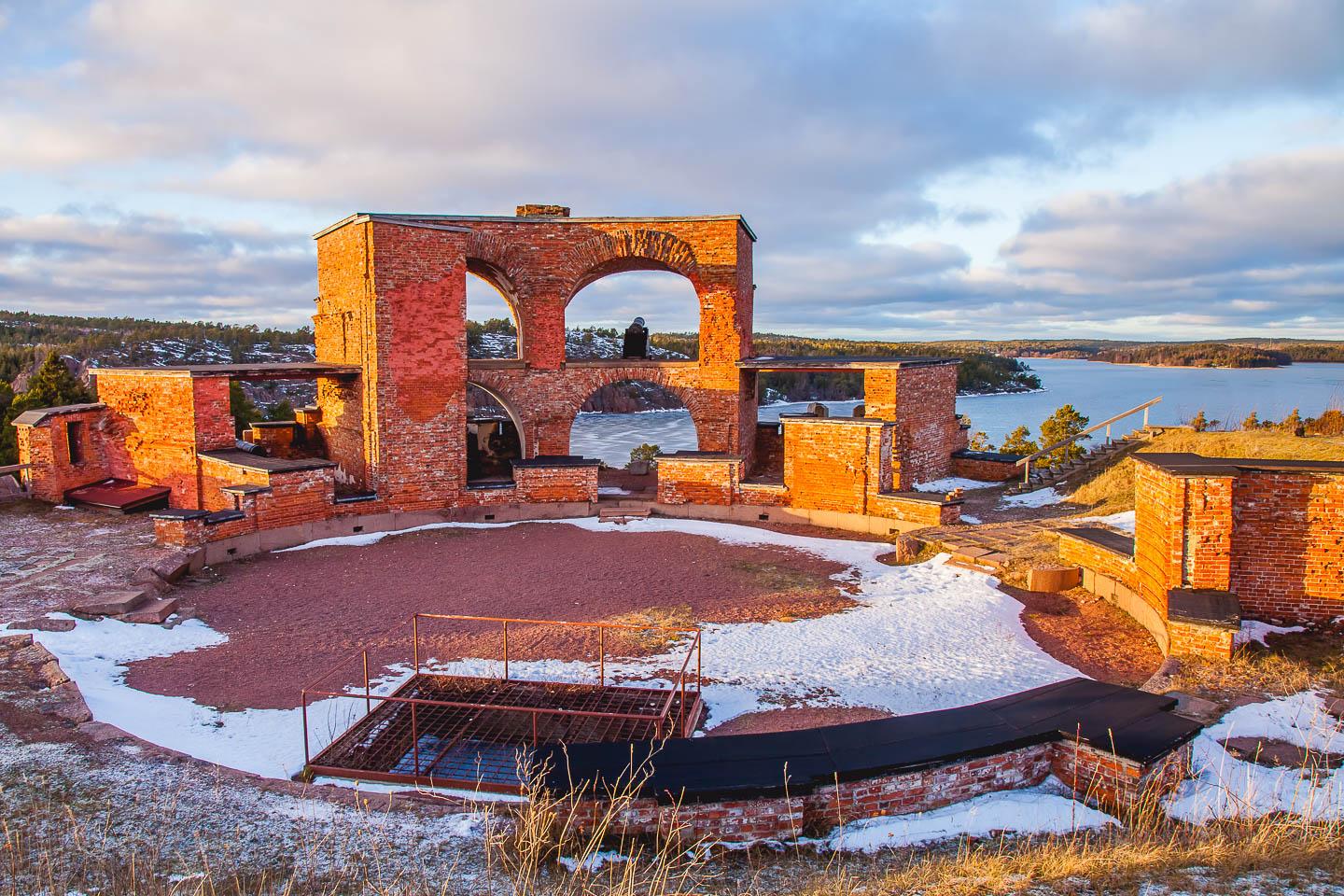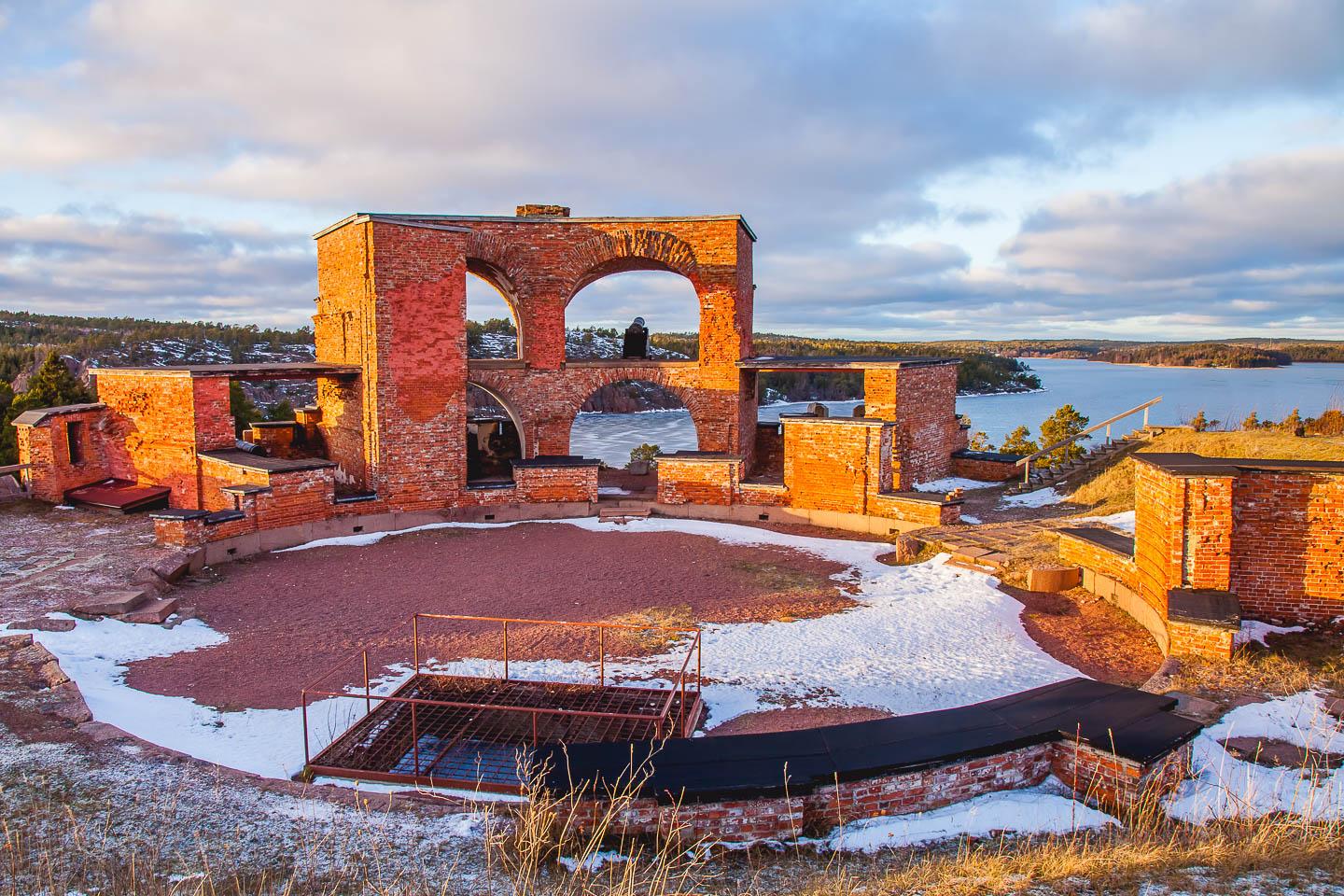 Eat at Mariehamn Airport
Lol this might sound like the strangest suggestion ever, but if you go to Åland you should try to grab a meal at the airport restaurant! It's stylish and sort of hipster, and they served me the best salmon I've tried during my entire stay in Finland. Plus the airport itself is so tiny that it also feels a bit of a novelty.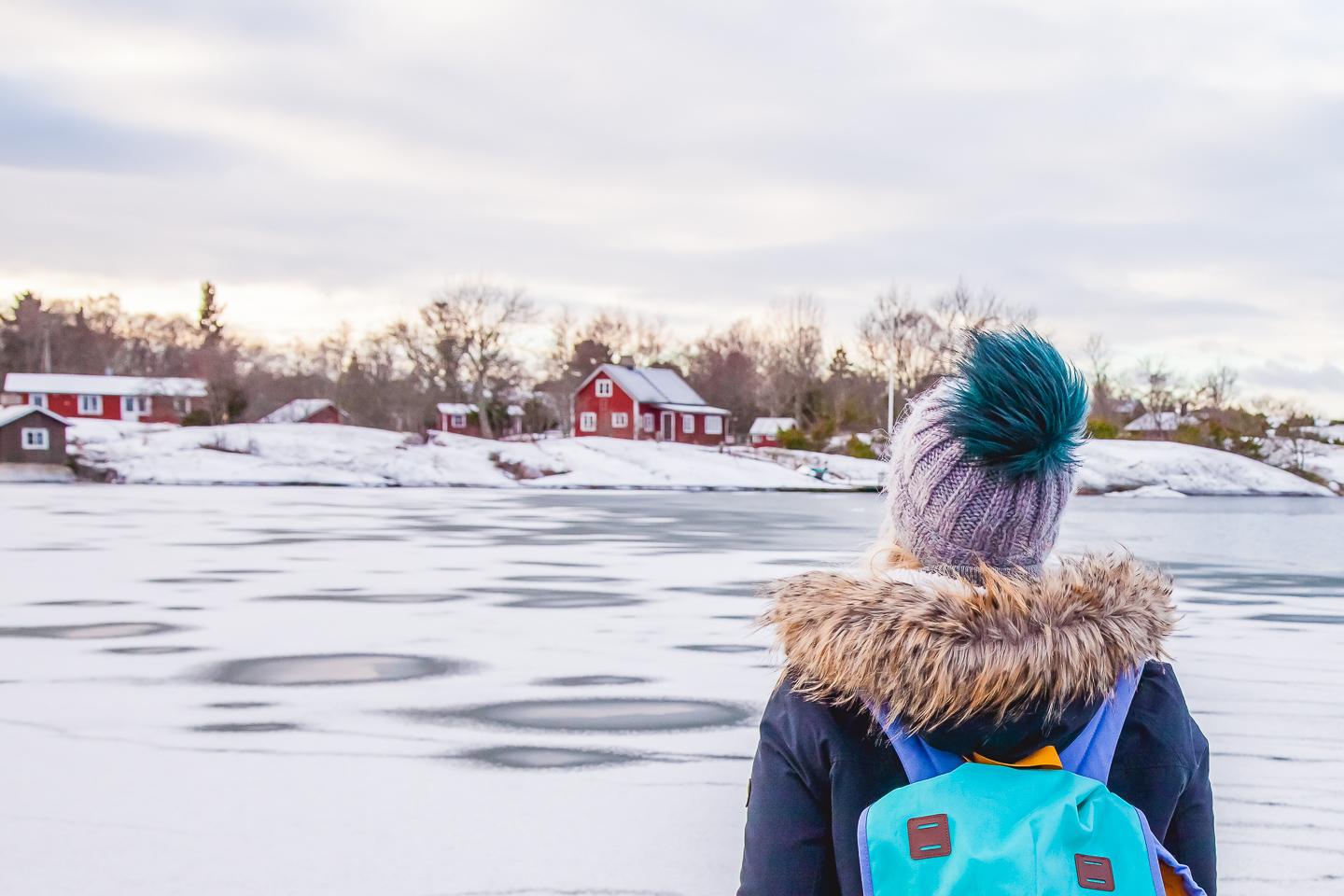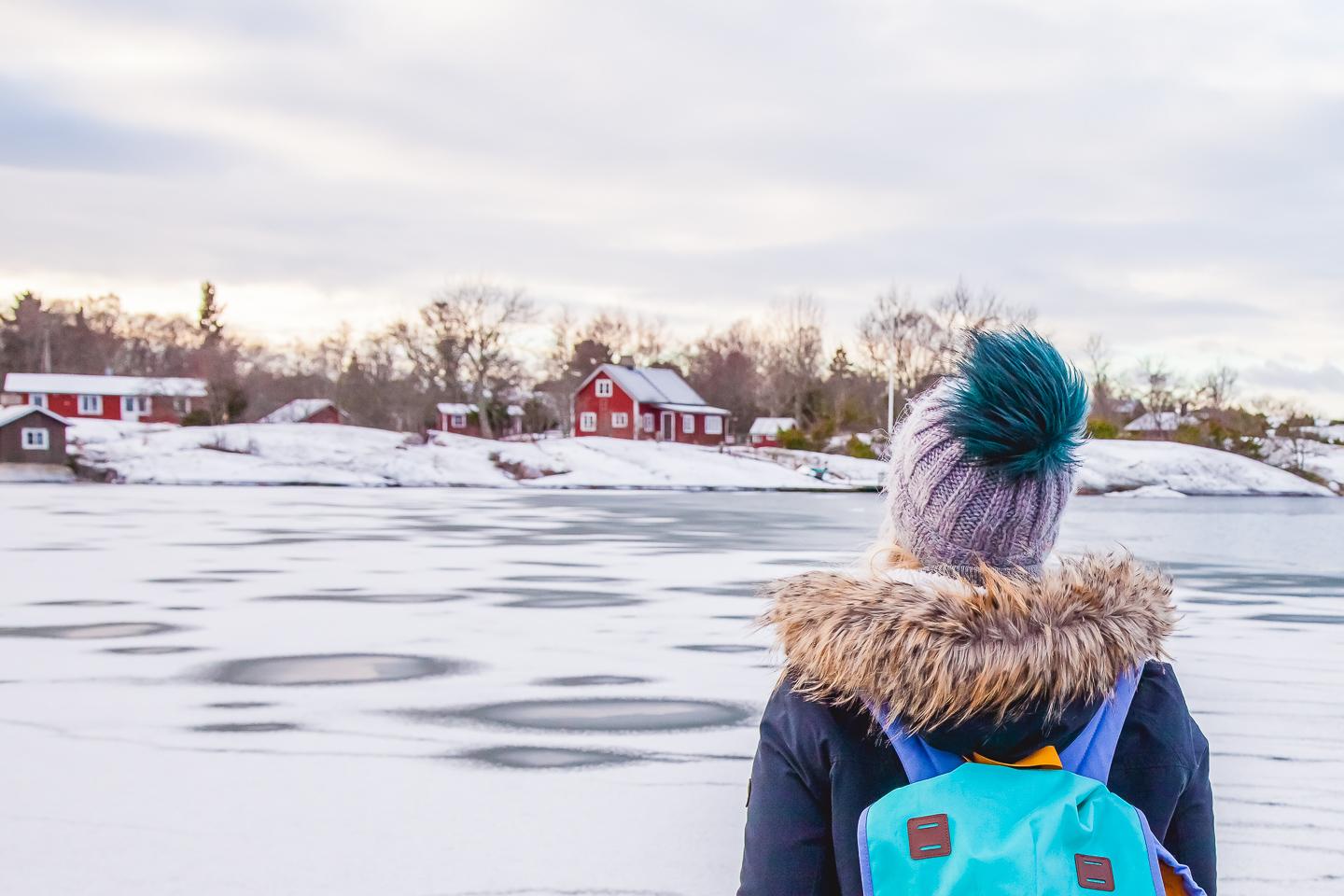 Enjoy fika at Bagarstugan Café
Åland is Swedish speaking so of course fika – the art of the coffee break – is a big deal there. But even if you're not into coffee you need to stop by Bagarstugan for some lunch or pastries, because oh my goodness it is so adorable!
Bagarstugan is in an old wooden house that was built as a bakery and you can still see the ovens where they used to bake the bread. And the decor is just so cosy. I think everyone in here was going crazy trying to take the perfect Instagram shot – which wasn't difficult considering how cute and picturesque everything from the pastries to the table settings was.
And then go for a second fika at Uffe på Berget
Because I mean, there's no such thing as too much fika, right? Uffe på Berget has a gorgeous view out over some of Åland's islands, plus you can also climb up their tower for an even better view and outdoor fika!
This was one of the highlights of Åland for me – I loved getting a bird's eye view of the islands, especially during winter when you could see how the ice was forming around each island. So pretty!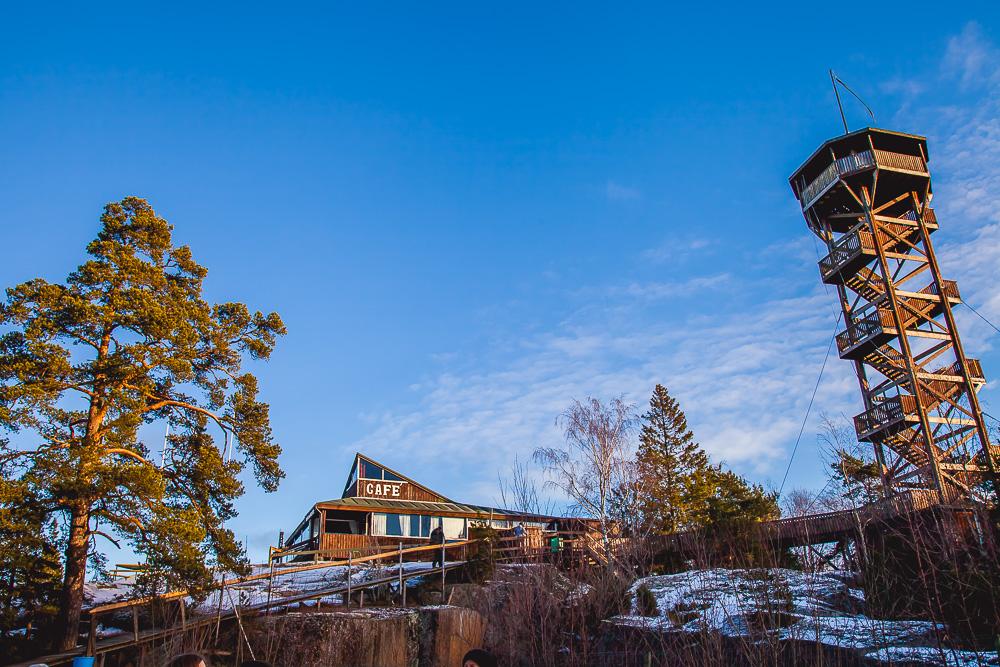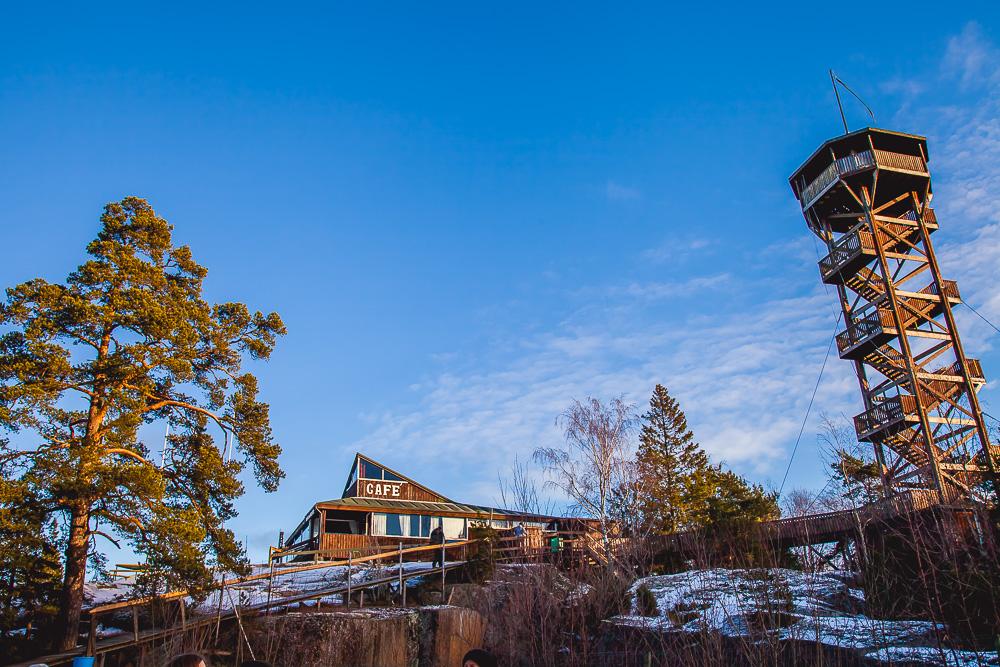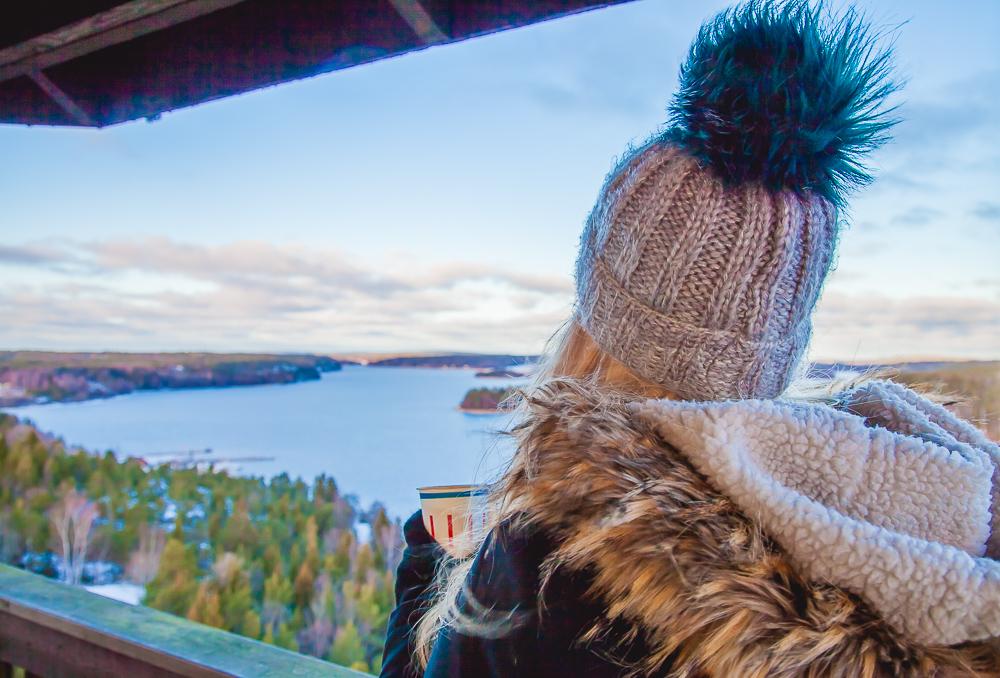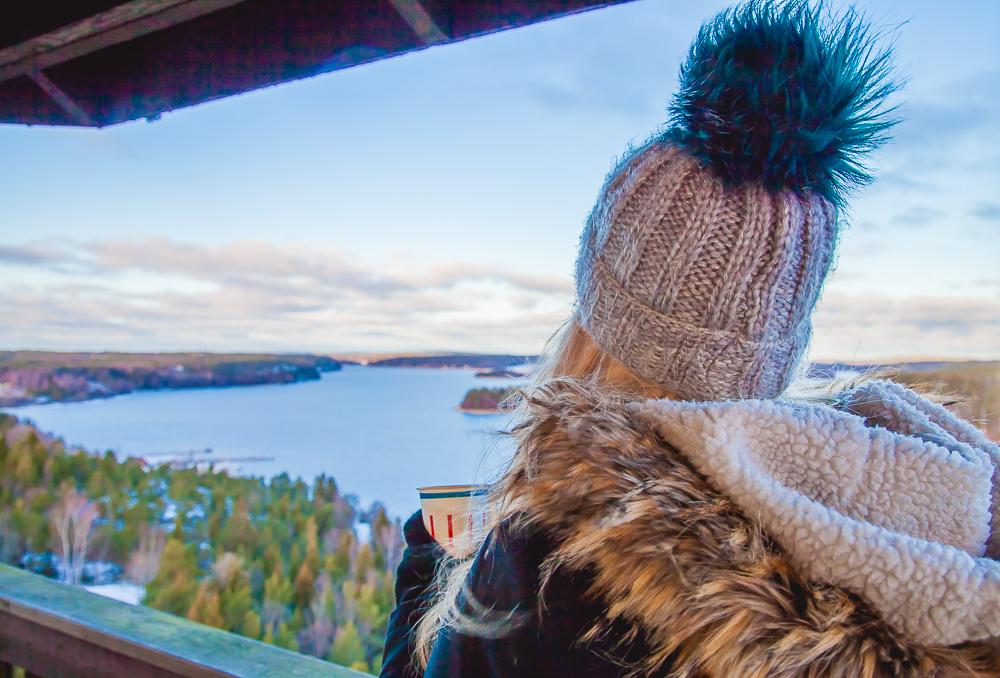 Relax in the sauna at Mariebad
People may speak Swedish on Åland, but this is still Finland so of course the locals are obsessed with their saunas! Most homes and hotels will have access to some sort of sauna on Åland, or you can head to Mariebad in downtown Mariehamn to enjoy the sauna, jacuzzi, and a swim!
This was such a treat after being out in the freezing cold all day. It was so nice to breathe in the hot humid air here and relax in the jacuzzi for a bit.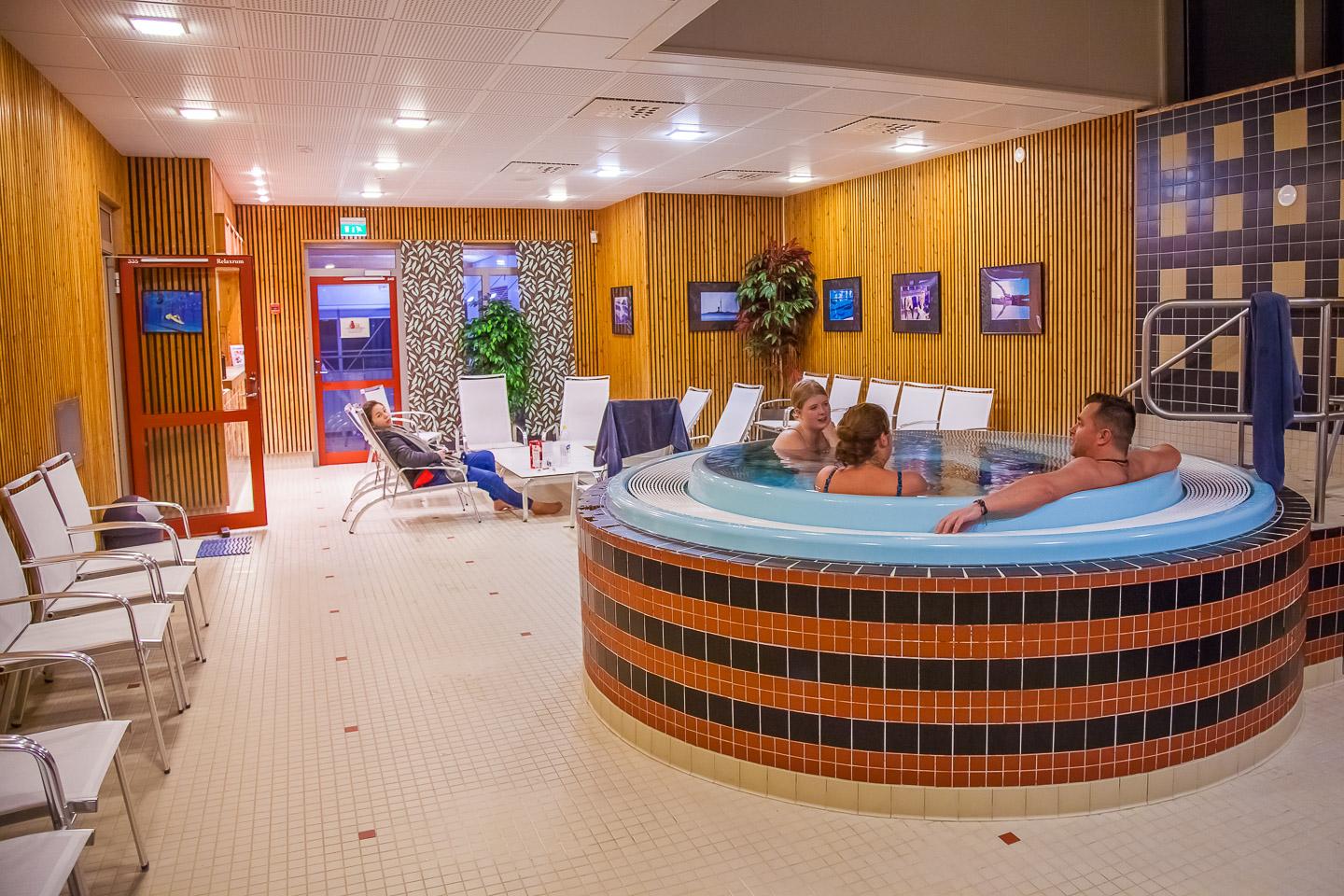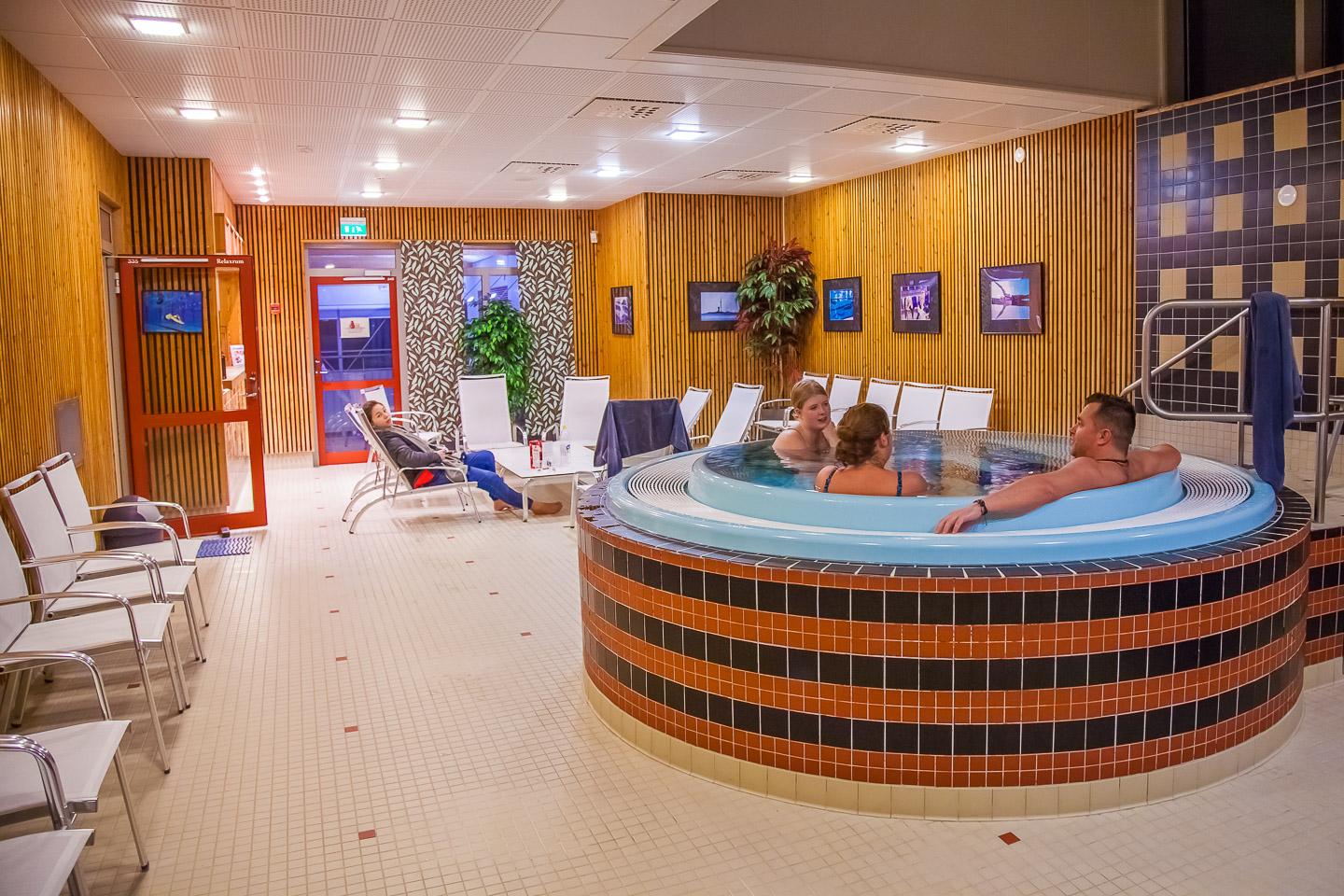 Eat dinner at Stallhagen Microbrewery
I mentioned Stallhagen in my last post about Åland, but I'm bringing it up again because this microbrewery definitely seems to be special. But aside from the beer the food there was delicious!
Alternatively, if Stallhagen is too far out of town for you (it is in the countryside) then you can eat at Dino's, which serves equally delicious food and is conveniently located in Mariehamn's center next to Hotel Arkipelag.
Where to Stay on Åland
I stayed at Hotel Arkipelag, which is conveniently located in downtown Mariehamn and serves an amazing breakfast with local produce. I definitely recommend staying there! Check current rates and availability here
But if you're looking for a budget hotel in Åland, then Hotel Savoy is really good value in Mariehamn. Check current rates and availability here
pin it!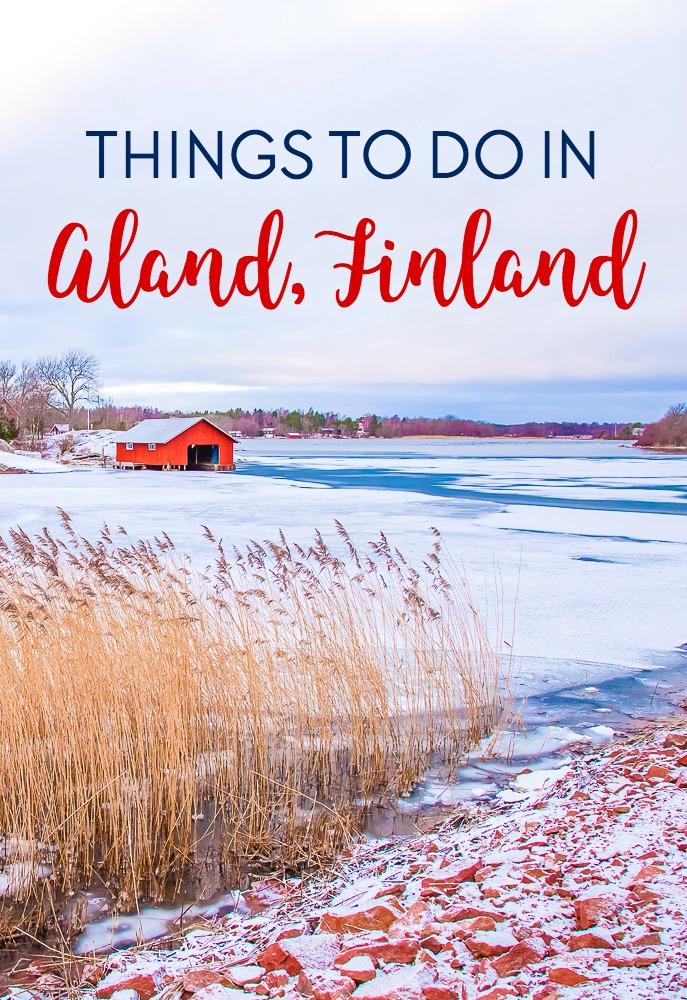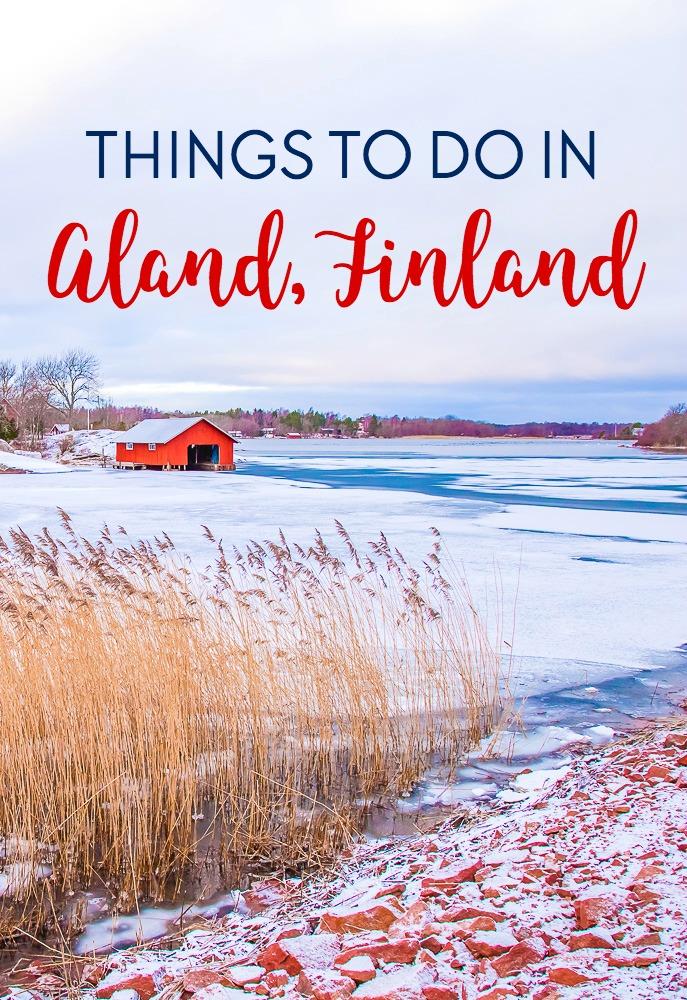 I visited Åland as part of NBE Finland in collaboration with Visit Åland – but here I'm only mentioning my own personal favorite activities and stops while on Åland!