In my last post I shared an itinerary for what I'd consider a perfect one week trip to Japan. It covered the two Japan trip musts in my eyes: exploring Tokyo and seeing a bit of rural, less touristy Japan.
But of course that's not the only ideal itinerary for a trip to Japan – in fact I reckon I could come up with a dozen other suggestions, as the list of places I've been and loved in Japan is long, and the list of places I still want to see in Japan even longer.
So that got me thinking – how would I narrow down the list of places to see and things to do in Japan? While it's hard to tell someone which specific places they need to see in the country, as there are just so many options, I can say which experiences you definitely need to have in Japan.
Here are my top eleven Japanese experiences!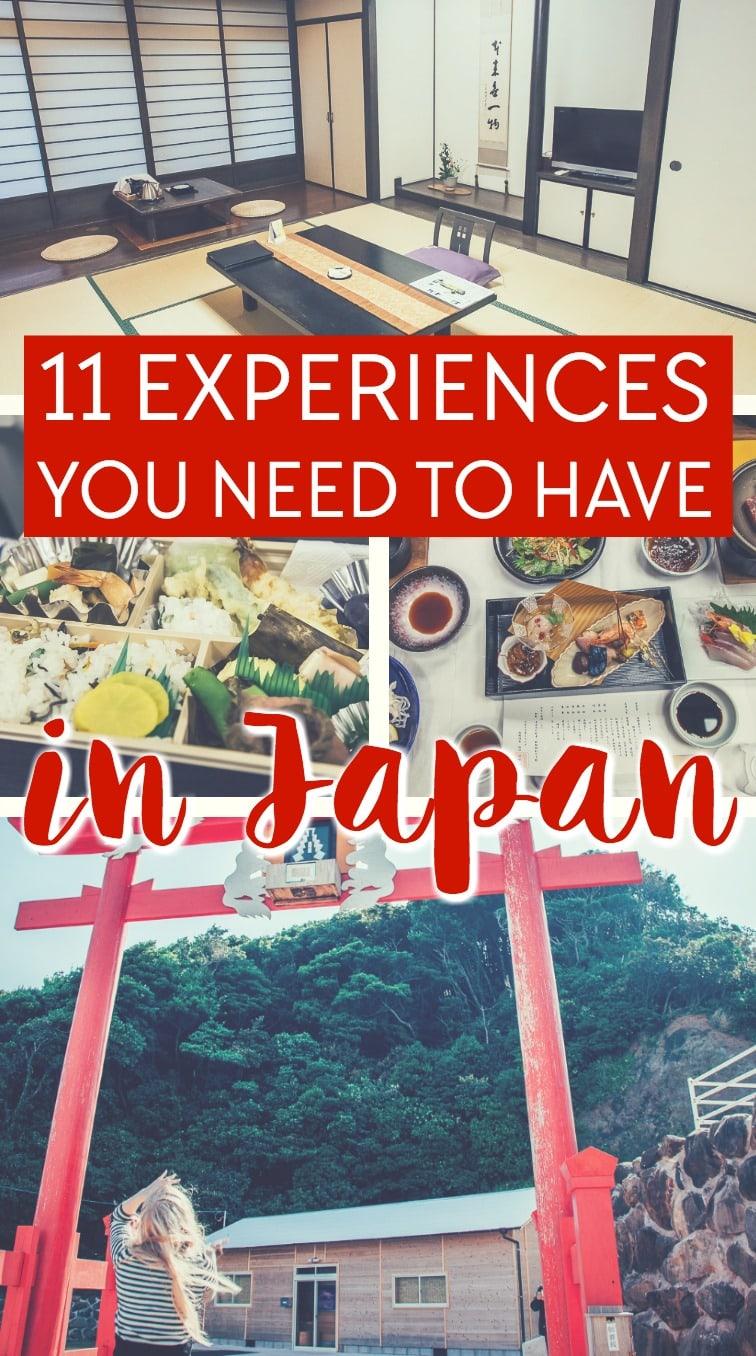 Buy a hot drink from a vending machine
Lol these experiences aren't in any particular order, though this actually is the very first thing that came to mind when I started making this list. It might sound crazy, but I'm really obsessed with Japanese vending machines, and I think there's a good chance you will love them too.
I love that they're bright white (there's always something a bit creepy and depressing about our dark vending machines in the US), they often talk to you (I don't know, maybe I was really lonely when I lived in Japan?), and in the autumn and winter they serve hot drinks!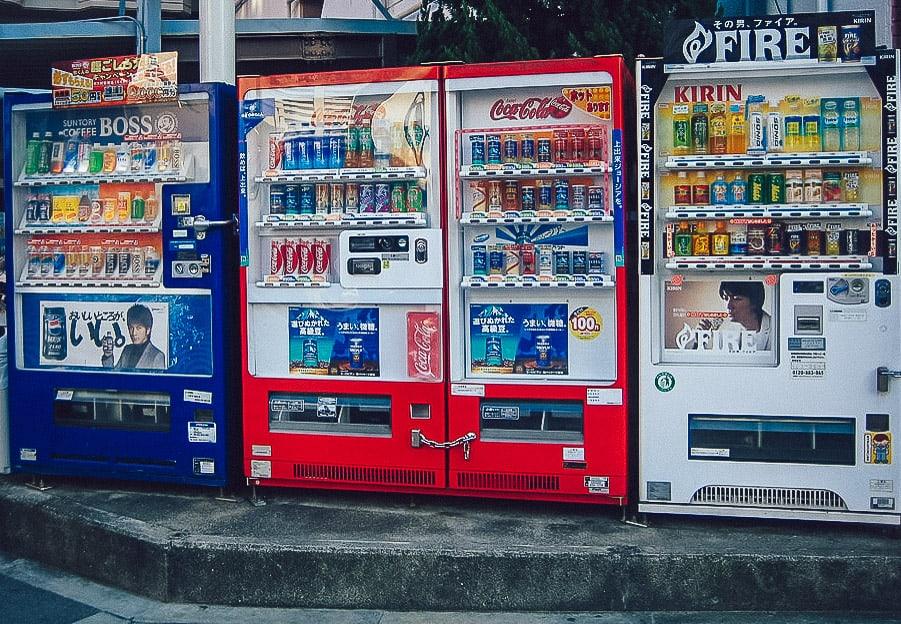 Stay in a tatami room at a ryokan
Definitely try to schedule at least one night in a traditional Japanese ryokan. And yes, you'll want to choose the tatami room, even if it's more expensive.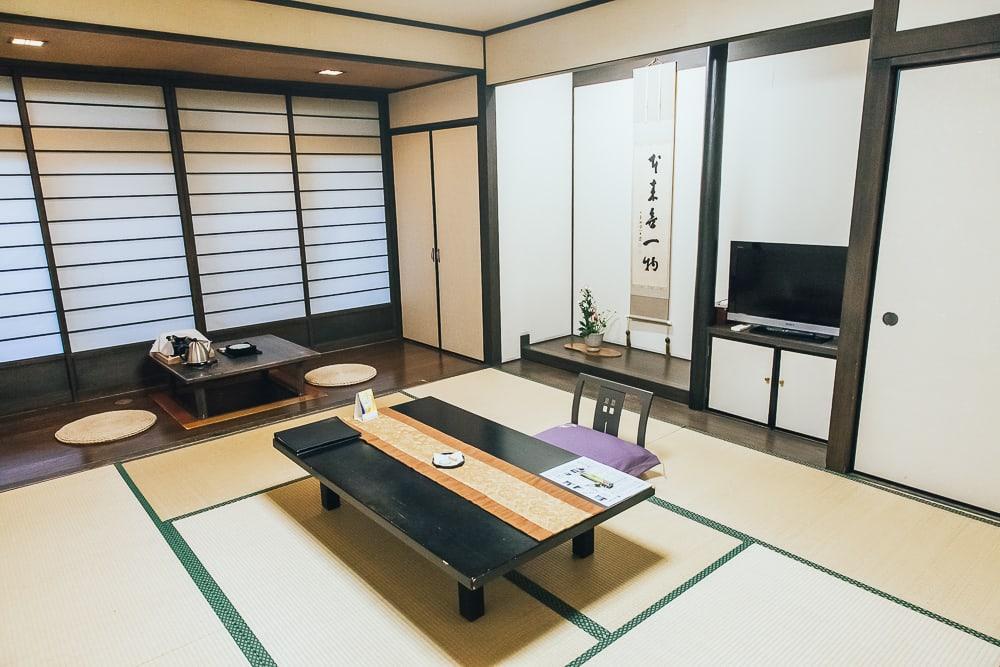 Actually, ryokans can end up being really good deals, as often breakfast and dinner will be included in the room price. Hagihonjin, the ryokan I stayed at in Hagi, has rooms starting at 140 USD/night for two adults, including dinner, breakfast, and access to their 14 hot spring baths. And seriously, I'd have paid that much for the meals alone, as they were amazing.
In fact I think every meal I've ever had at a ryokan has been so good.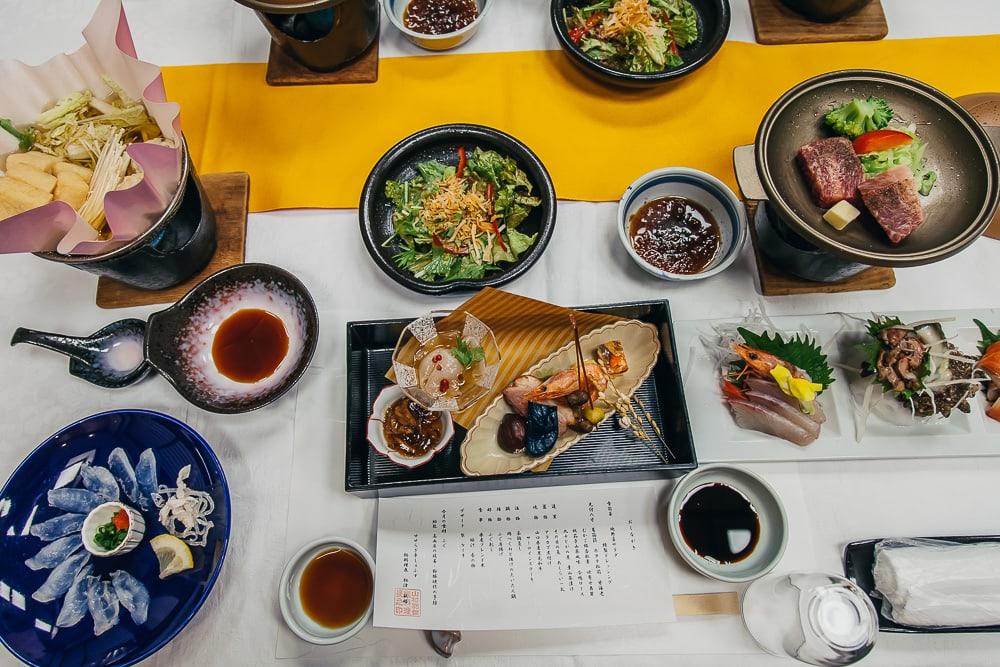 And then you'll sleep on a futon on the tatami floor (usually staff will come in to roll out your futon while you're at dinner) and I don't know if it's the distinct aroma of tatami rooms or something about the futons, but I swear they offer the best sleep I know.
Bathe in an onsen
Actually, the reason behind my epic sleeps at ryokans is probably the hot spring baths, or onsen.
A lot of ryokans will have their own onsen, and usually even if you aren't staying at the hotel you can pay a fee to use them. They're typically divided by gender and you'll go in a shower first before actually getting in the hot spring.
And yes, you'll be naked with strangers, and no, you're not allowed to wear a towel in the onsen, and no, no one will really be looking at your naked body anyway, don't worry. Though keep in mind that tattoos are not allowed at many of the more traditional onsens (but usually it's find if you cover them with a bandage or something).
Explore Tokyo
I'm the kind of person who will often visit countries without seeing the main tourist sights or sometimes even capital cities, but Tokyo is definitely not to be missed!
While in Tokyo I would definitely at least check out the view from Tokyo City View, Shinjuku, and Shibuya.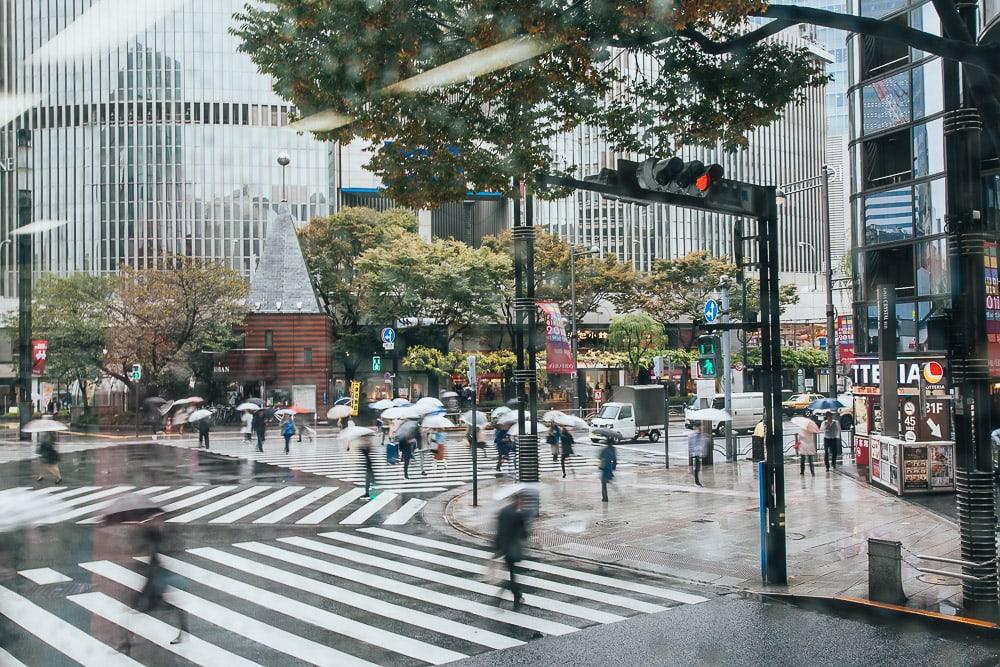 Karaoke
I thought a lot about whether or not I should include karaoke on this list, as to be honest, I really, really hate karaoke.
I think this is partly because, while I love dancing around and lip-syncing to music, I do not enjoy singing at all. And that's usually totally fine at karaoke, except that I always seemed to go only with Japanese people and so they would always make me sing all of the songs that were in English. I'm cringing just thinking about it…
But! If you enjoy singing, or go with friends who won't actually make you sing, it's a really fun, and really Japanese experience. Plus the karaoke package usually comes with an all you can drink menu, so it can be a fun time even if you're not so into singing.
Visit a tiny island
I'm sure I'm totally biased here because I spent two years teaching on two tiny Japanese islands, but I'd definitely try to squeeze in a trip to one of Japan's small islands, if possible.
Considering Japan consists of over 400 inhabited islands outside of the country's four main islands, island life is a huge part of Japanese culture and it would be a shame to miss out on it.
If you want a tropical beach escape you could catch a flight down to the Amami archipelago or even Okinawa, but you could also go to an island close to wherever else you're visiting in Japan.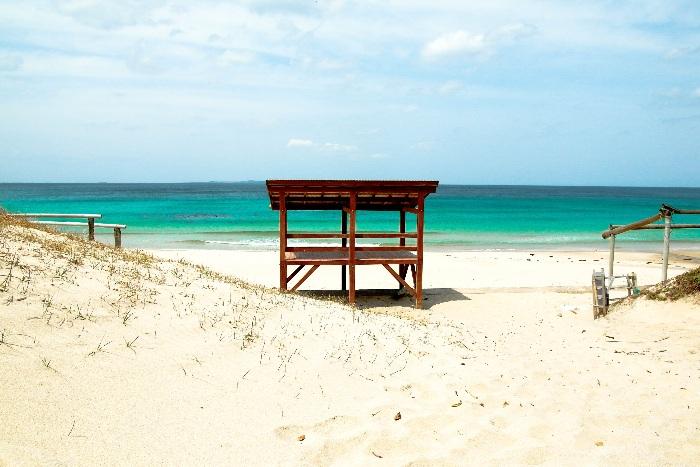 Tanegashima
While in Yamaguchi I drove across the Tsunoshima Bridge to visit the tiny island of Tsunoshima, and getting a small taste of island culture – and those gorgeous island views! – was such a nice addition to the trip.
If you're in Kagoshima you could catch a short ferry to my homes of Tanegashima or Yakushima (Yakushima is even a UNESCO World Heritage site!), if you're near Okayama you could visit Japan's famous "art island" Naoshima, or just look at a map and find a totally random island to visit!
Walk through torii gates to a shrine
You'll often find torii gates at entrances to Shinto shrines, and walking through them is meant to symbolize the transition from the profane to the sacred. And it's hard to describe, but there really is something special about walking under the gates, especially when they're in such stunning locations as the Motonosumi Inari Shrine in Yamaguchi prefecture.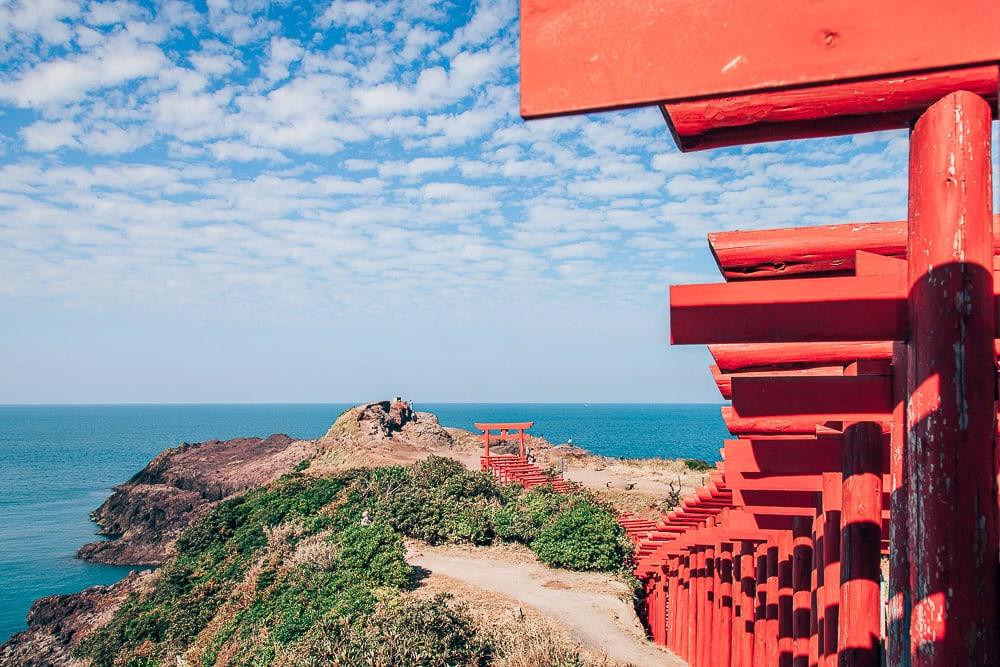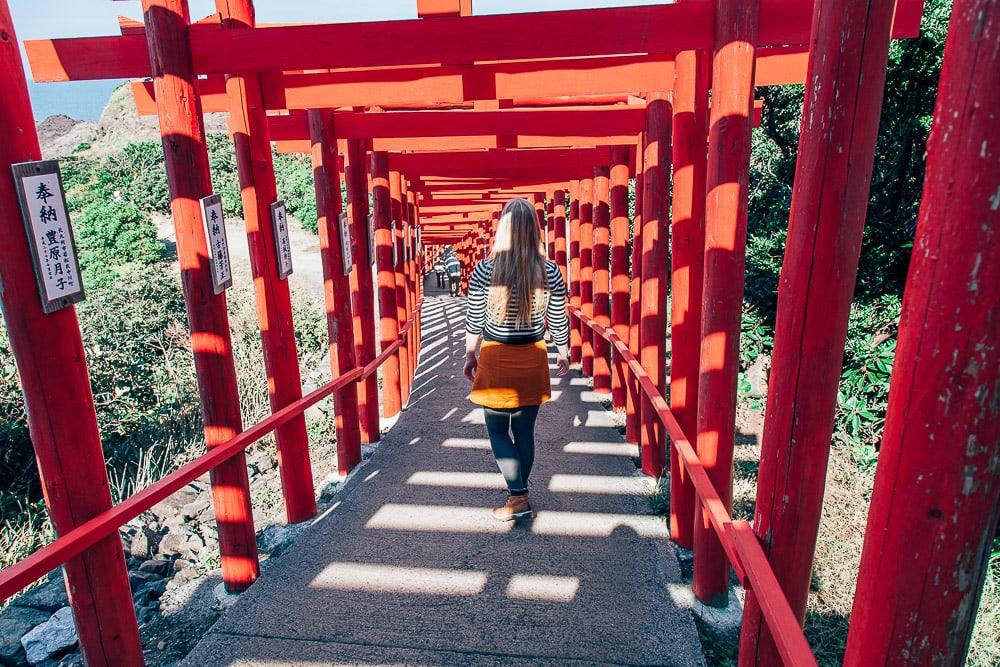 Eat an ekiben or soraben
Aah bento boxes, how I miss you! Obviously you will need to try a Japanese bento while in Japan, even if it's just a cheap one from a grocery store (you can also get fancier ones from a lot of restaurants), but if you want to feel super Japanese you should eat it on your train or plane journey.
An ekiben is a "station bento" that you buy at a train station to eat on the train, while soraben is a "sky bento" that you buy at the airport to eat in the air.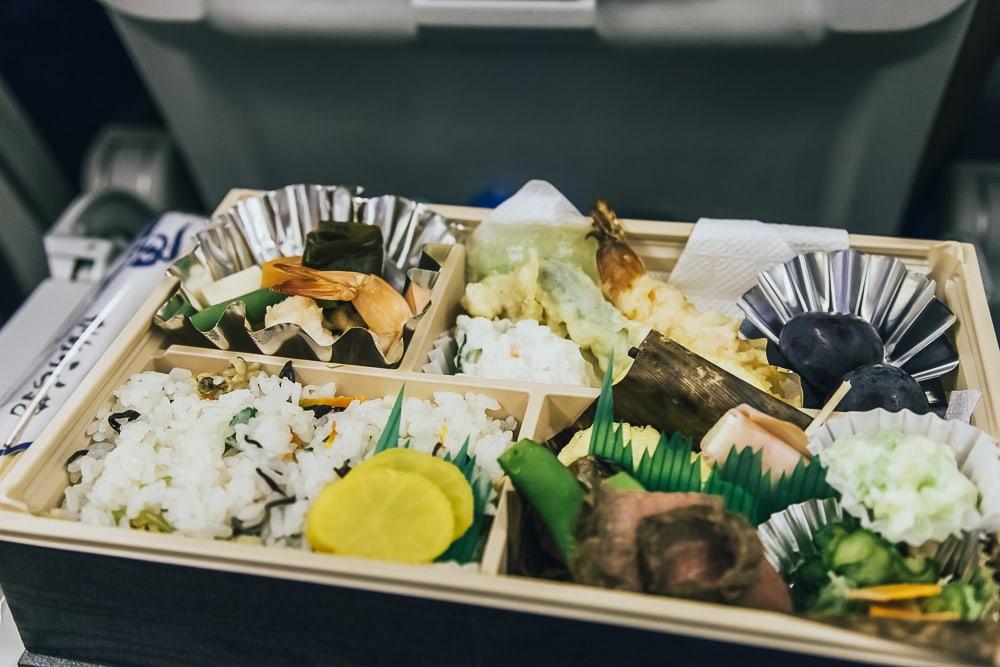 Try all the mystery food
Originally this list of eleven experiences to have in Japan was essentially just a list of eleven foods to try in Japan, but then I figured I could just condense that to say try all the food that looks weird or mysterious!
Japanese food features so many textures and flavors I've never tasted anywhere else in the world, and you definitely want to experience as many of them as you can, even if there's a chance you won't enjoy all of them.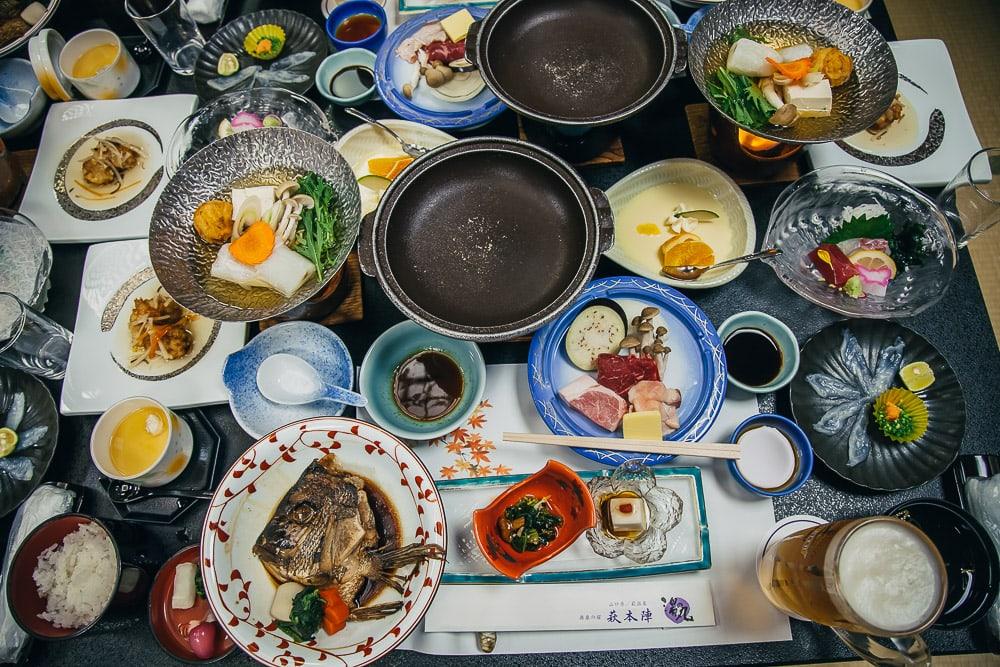 Go to the countryside
You might be surprised that Kyoto and Nara aren't on this list. Both are gorgeous cities certainly worth visiting, but what I find most special about them is their amazing temples, and personally I think Japanese temples are even more stunning when they are in the countryside, far away from the tourist crowds.
The Japanese countryside does peace and quiet like nowhere else, and if you really want to experience the beauty of Japanese culture and get a sense of the country's history, then the countryside is where you should head.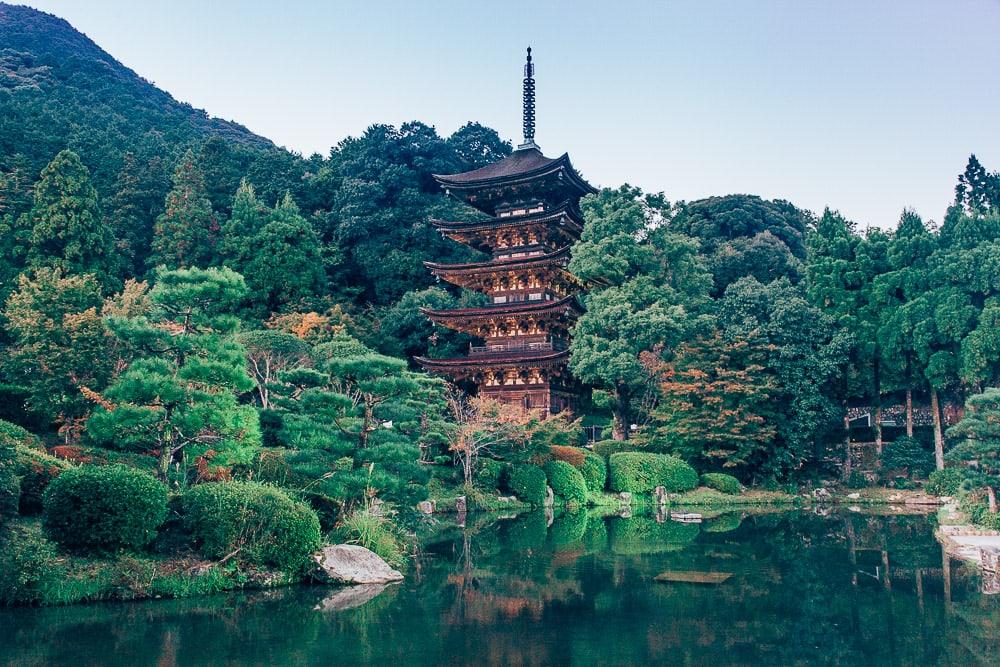 Ruriko-ji Temple in Yamaguchi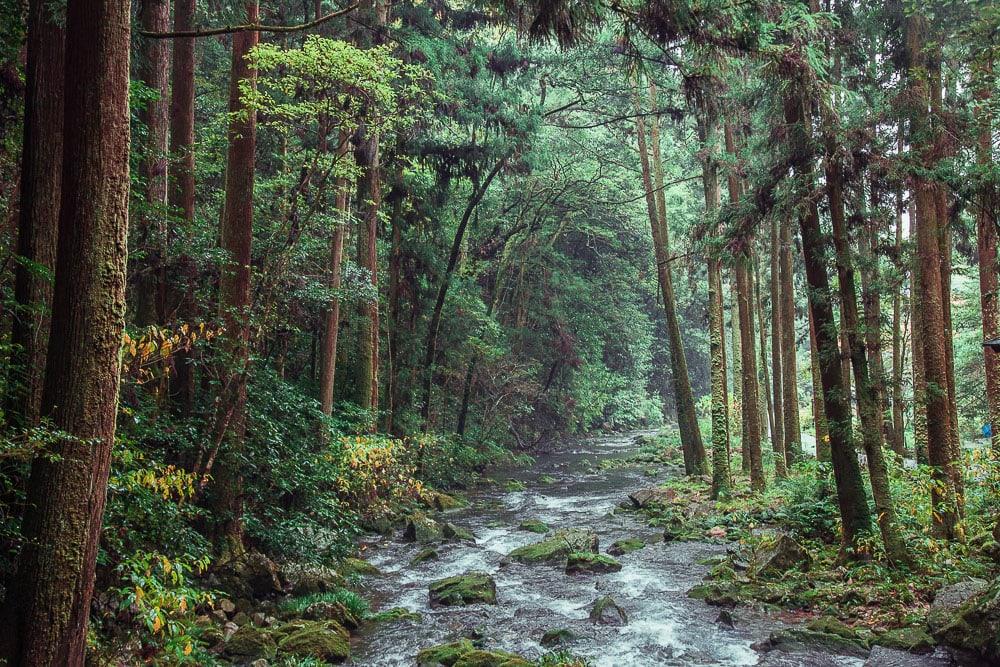 Purikura
And last, but probably the most important of all, get some photos at a Purikura booth!
Purikura are photo sticker booths where you can decorate the photos right after you take them. I think the most fun part is that they're usually in Japanese, so you'll probably have no idea what you're adding to the photo, and you're also given a very short time frame to decorate your photos, so it's like a very confusing race with hilarious results.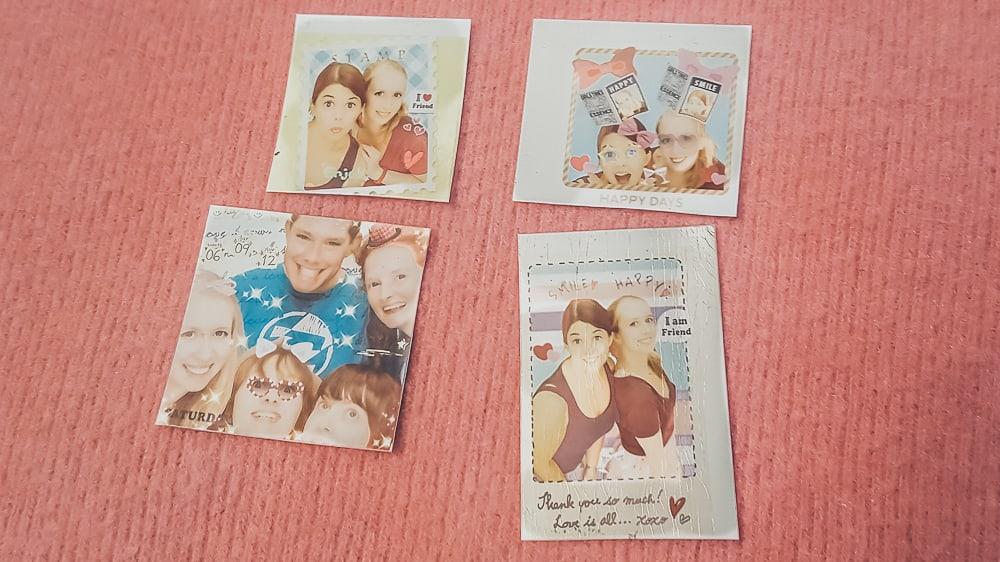 Anyone have any other experiences to add? Share in the comments!
I visited Yamaguchi and Tokyo in collaboration with the Tokyo Metropolitan Government, but of course all opinions and experiences are my own.