It's May and last week it was totally sunny but now it's snowing again and eventually you're like forget this, I'm going somewhere tropical. But where?
Back in the early days of Pinterest a quick search for "perfect island holiday" would have given you the answer, but now the search turns up so many results that you're more confused than ever. Mallorca, Maldives, Bali, Caribbean – and if the Caribbean, do you go to Barbados, Antigua and Barbuda, Jamaica or that other one that you annoyingly forgot the name to at trivia last week? So many choices, so indecisive.
But that's why you have me! Because luckily I just so happen to be a quiz expert, so give me three minutes of your time and I'll read deep into your soul to find your best tropical vacation spot.
For those of you wondering, my quiz expertise comes from six years of Seventeen magazine subscriptions, through which I learned that I'm Baby Spice, my love language is touch, I should dress up as a genie for Halloween, and my crush DOES secretly love me. I'd tell you more, but this article isn't about me it's about you, and finding your best beach holiday. So let's begin!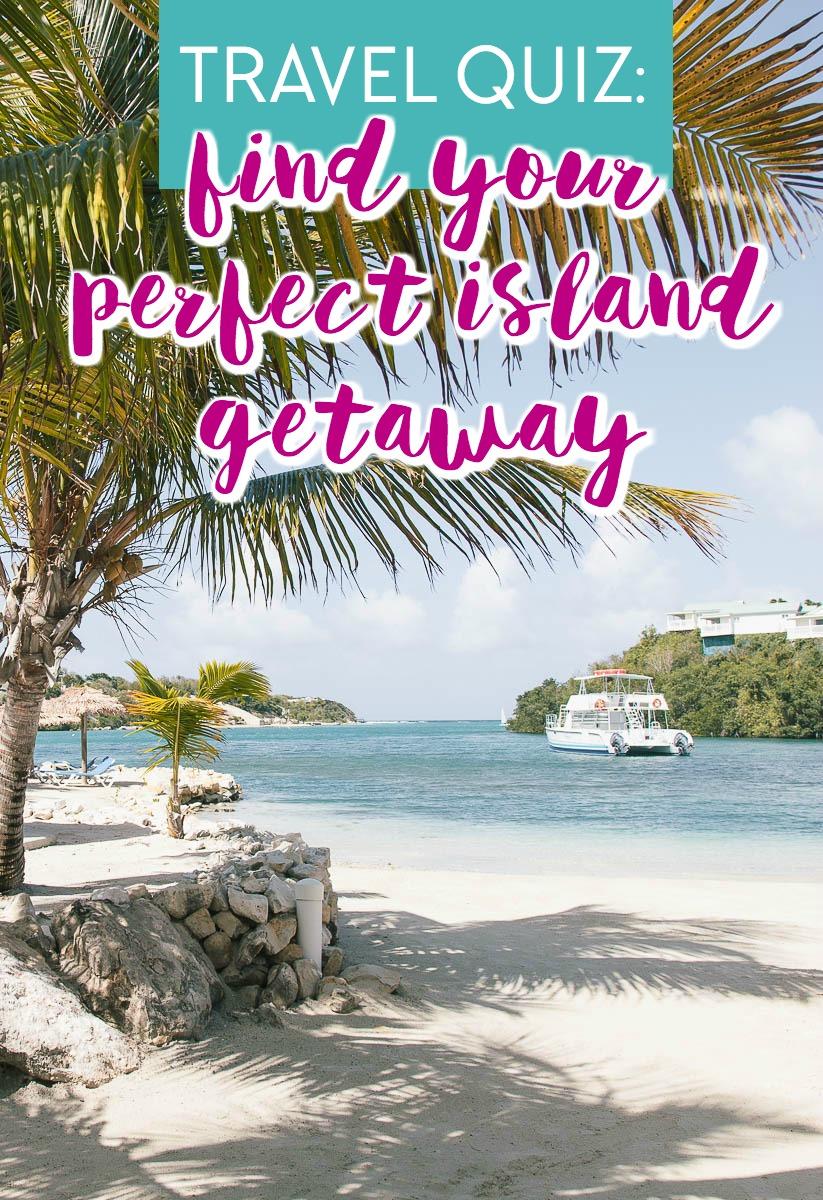 A beach holiday for you is all about:
a. That lovely turquoise water. You want to spend all your time in the water.
b.  Finding a deserted beach all for yourself.
c. The resort! The bigger the pool, the better.
d. Immersing yourself in the island culture.
It's day one of your island holiday. Where will we find you?
a. Snorkeling, kayaking, and basically anything else on the water.
b. On the road! The first thing you want to do is rent a car and explore all the hidden corners of the island.
c. You'll be splitting your time between the pool and buffet. Hello, you're on vacation.
d. Dancing at a local bar with your new friends.
You only have time for one activity today, what will it be?
a. Jet skiing
b. A mountain hike to see the best views over the island
c. A spa session
d. Attending a reggae festival
Choose your favorite movie:
a. The Endless Summer
b. The Sisterhood of the Travelling Pants
c. Sex in the City 2
d. Dirty Dancing
And your best tropical vacation spot is…
Mostly a's
Being on vacation doesn't have to mean a week of lazying on the beach – you want to be out on the water! With your love of all the water sports, your ideal island getaway is the Caribbean island of Antigua.
I just spent a week on the twin-island nation of Antigua and Barbuda for a mini conference with Traverse, and when I wasn't busy in sessions I filled my time with as many water activities as I could.
First I went kayaking (for the first time!) with Antigua Nature Tours, spending the morning kayaking through the mangrove inlets of the North Sound Marine Park before taking a speedboat ride to Great Bird Island, where we all enjoyed some rum punch and a short hike to a viewpoint.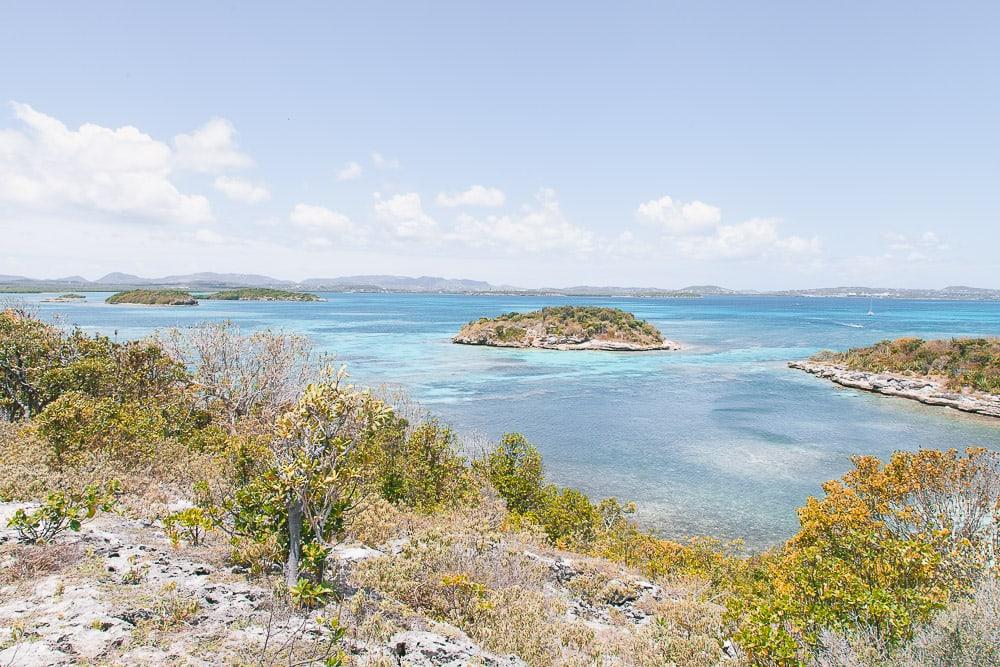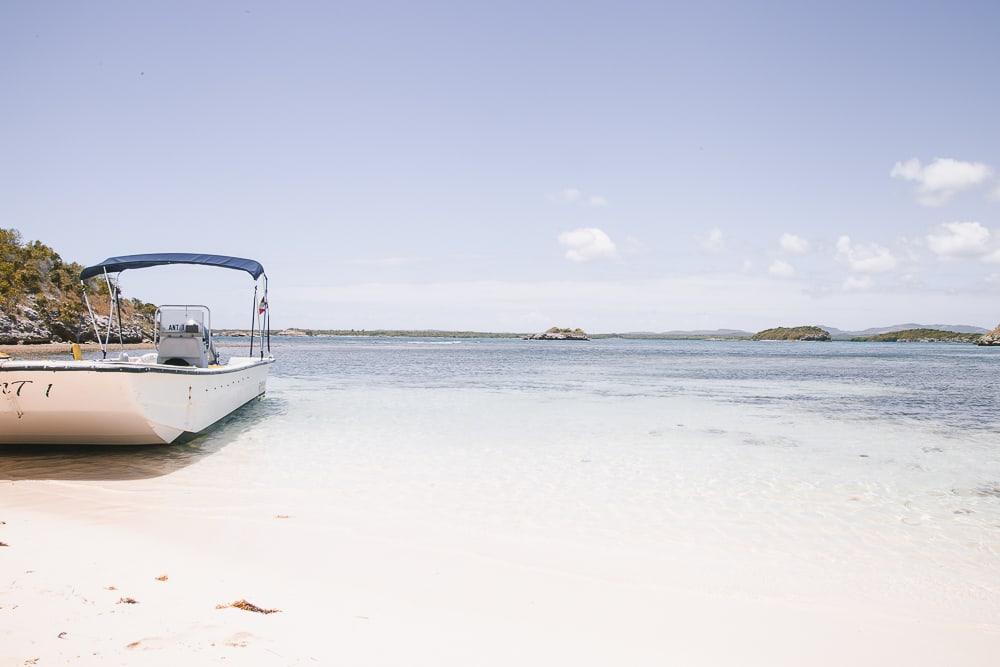 And if you want an adrenaline rush, you have to check out Antigua Reef Riders, where you can drive your own inflatable speedboat out to Cades Reef for some snorkeling. At the end of the excursion they gave us time to chase each other around the bay, and I seriously can't remember when I've had so much fun.
Though come to think of it, the most fun I had while on Antigua might actually have been at Chase the Race with Wadadli Cats. I was visiting during Antigua Sailing Week and Wadadli Cats took us out on a catamaran to chase the race for a couple of hours before anchoring in a beautiful bay for some swimming and lunch.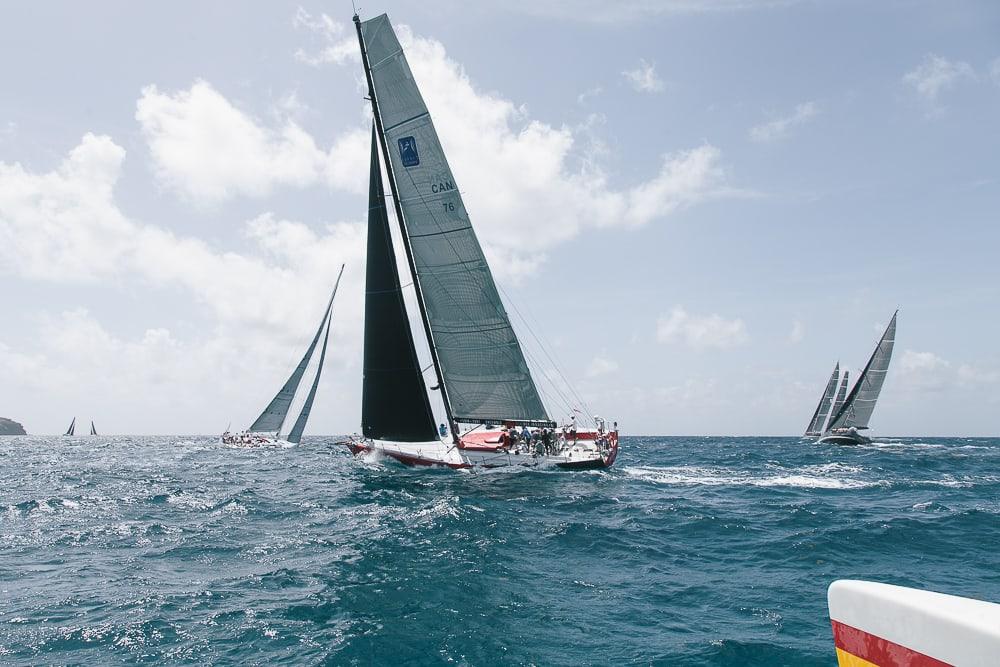 I had been a bit worried about getting seasick, but the race was so exhilarating that I didn't feel at all queasy, and then it was so nice to just hang out on the boat eating lunch and jumping off for the occasional swim.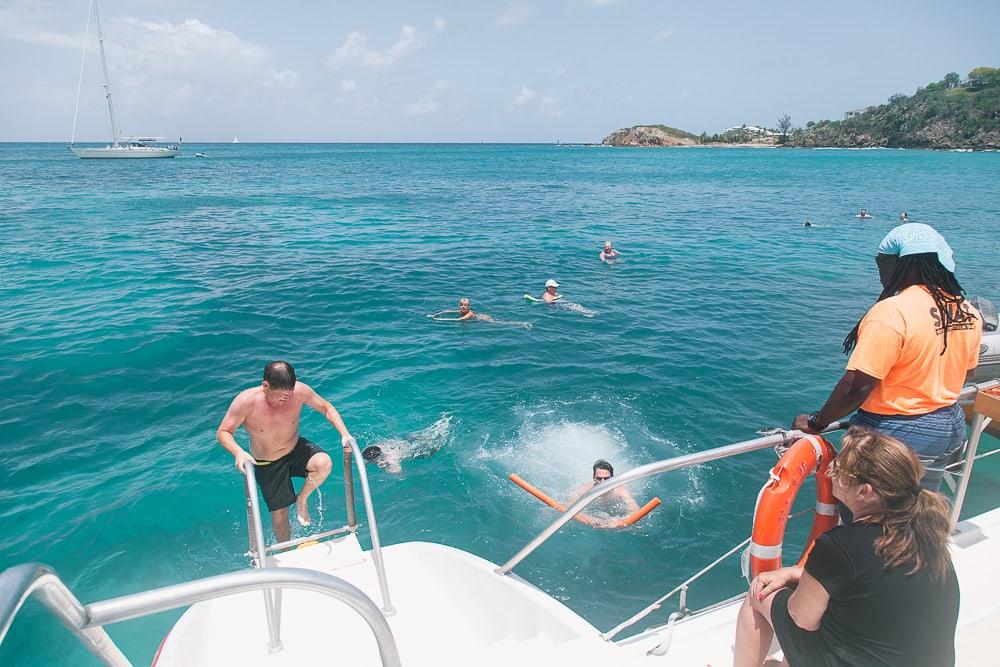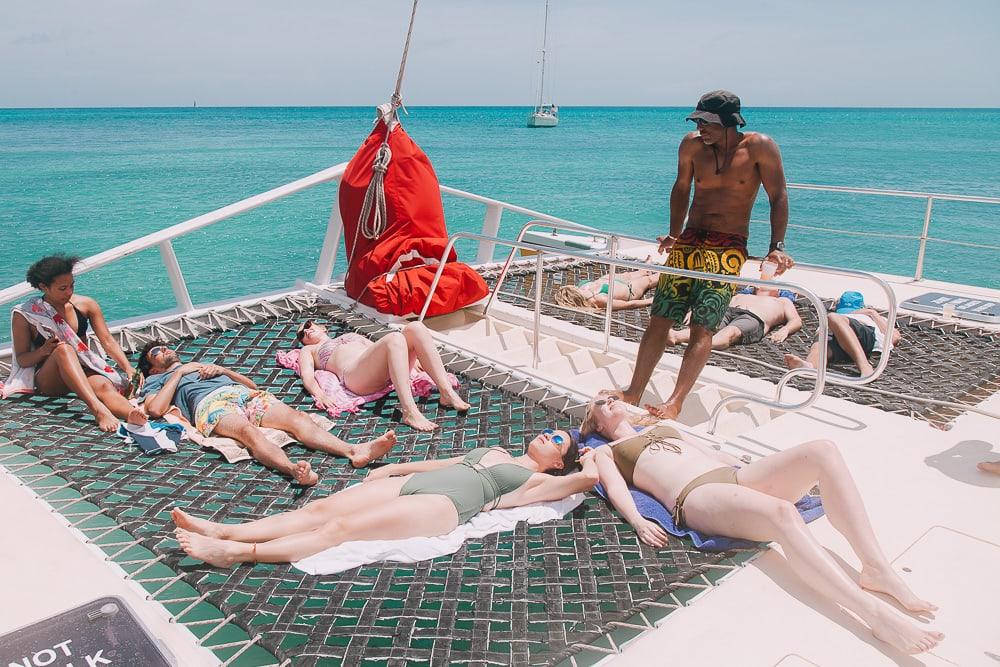 You can see all of the water activities I took part in on Antigua here:
Mostly b's
An island vacation for you is about, well, the island! While you'll definitely get in a bit of beach time you probably won't have much time to hang out by your hotel pool because you'll be too busy exploring your home for the week, from its best hidden beaches to the most beautiful mountain views. And if it's amazing views and secluded beaches your after, your best tropical vacation spot is the Caribbean island of Antigua!
With 365 beaches, you could spend an entire year on Antigua exploring a new beach everyday. But you won't just have beaches to explore. Take a sunrise hike with Wadadli Trail Blazers, a local hiking group whom you can find on Facebook here. And then you can even go zip lining through Fig Tree Drive Rainforest with the Antigua Rainforest Company.
Or simply rent a car on Antigua and drive down as many small roads as you can until you find something beautiful!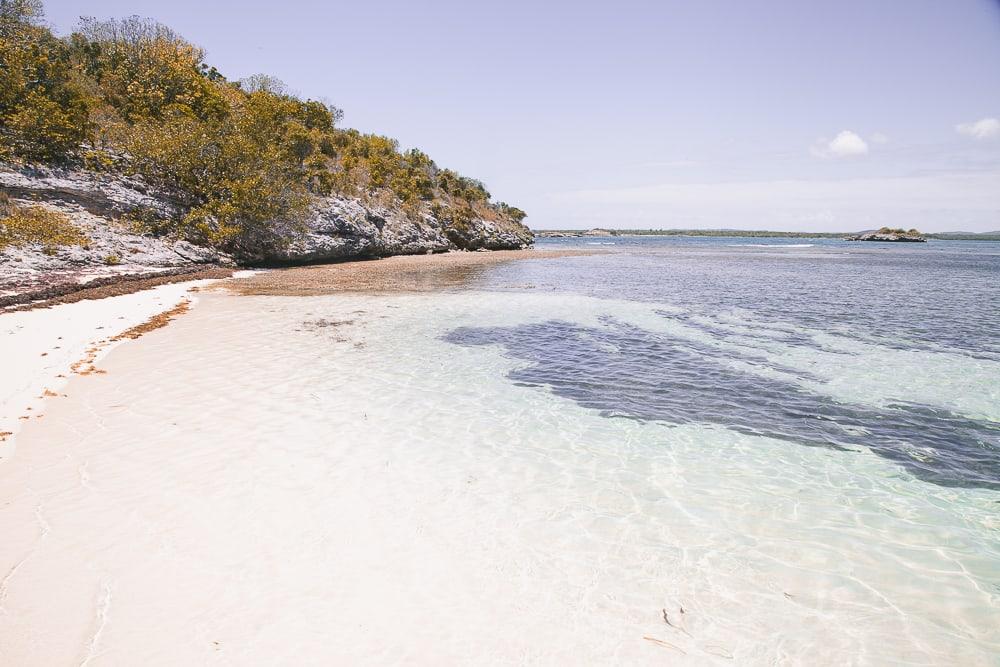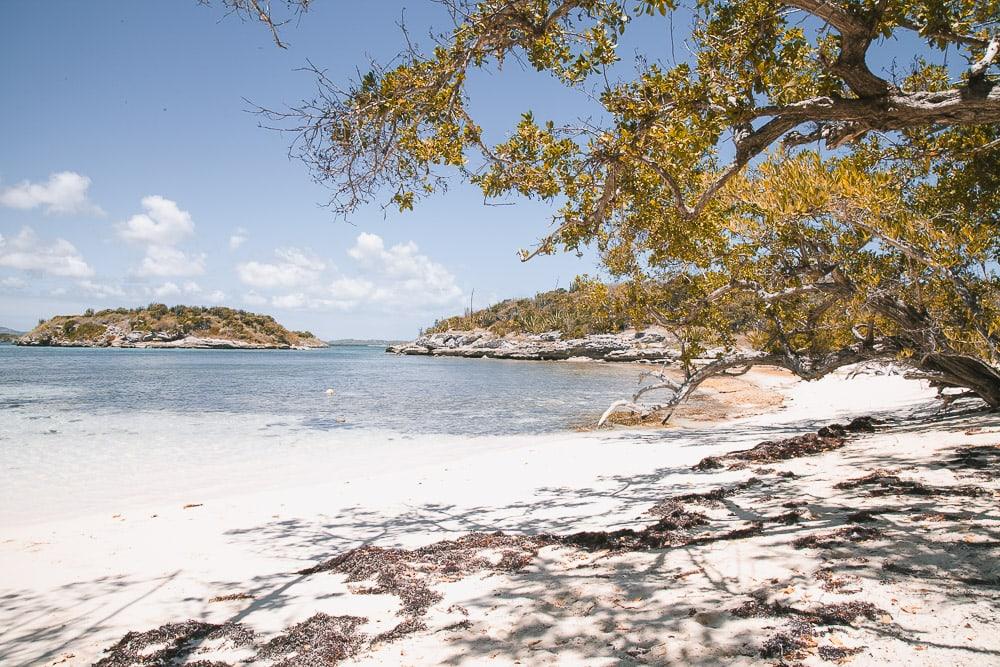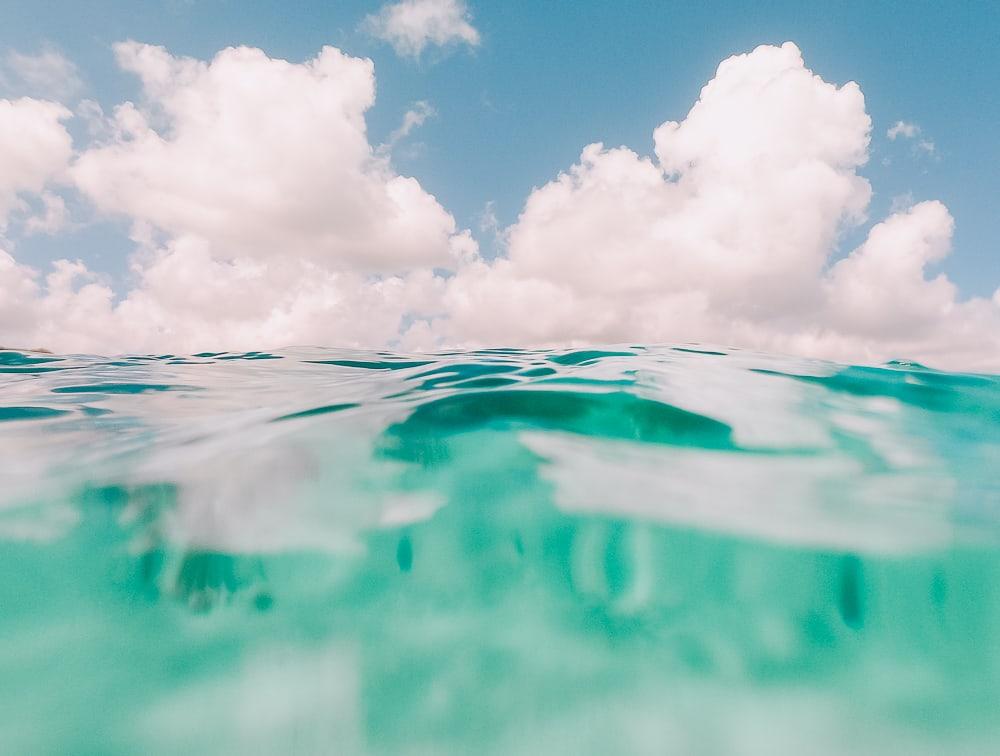 Mostly c's:
Vacations for you are all about relaxing, and you intend to melt away your stress under that warm island sun. If you want to relax at a beautiful resort far away from your daily worries, your ideal island getaway is the Caribbean island of Antigua!
I stayed at the Verandah Resort & Spa, which really was amazing. My room was right on the water, and because the resort is so spread out I felt like I had a lot of privacy. And of course the beach and pool areas were really lovely, and never too crowded. I'd definitely be happy returning here again and again. Check current rates and availability here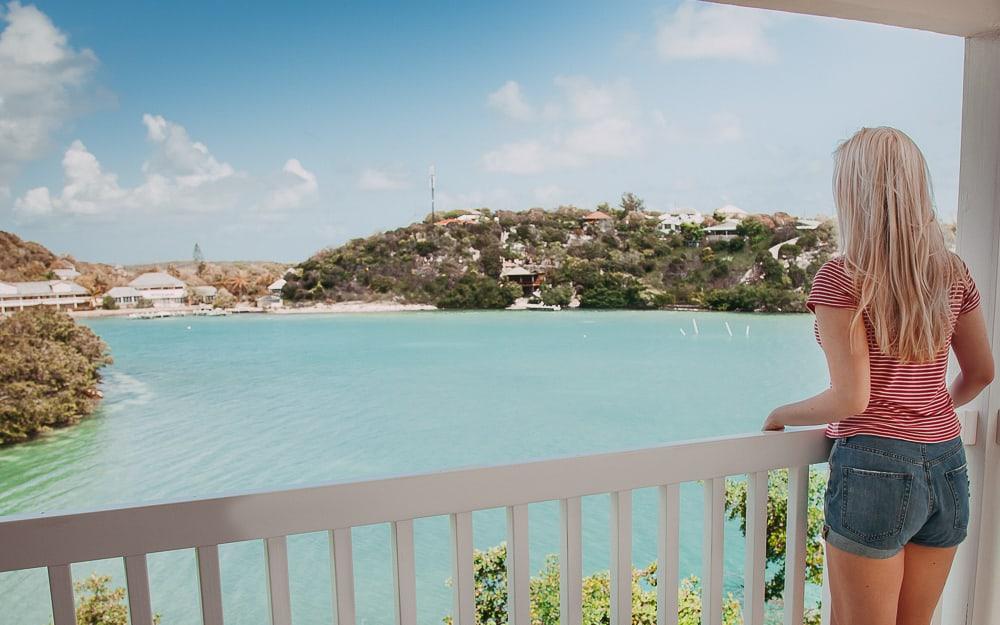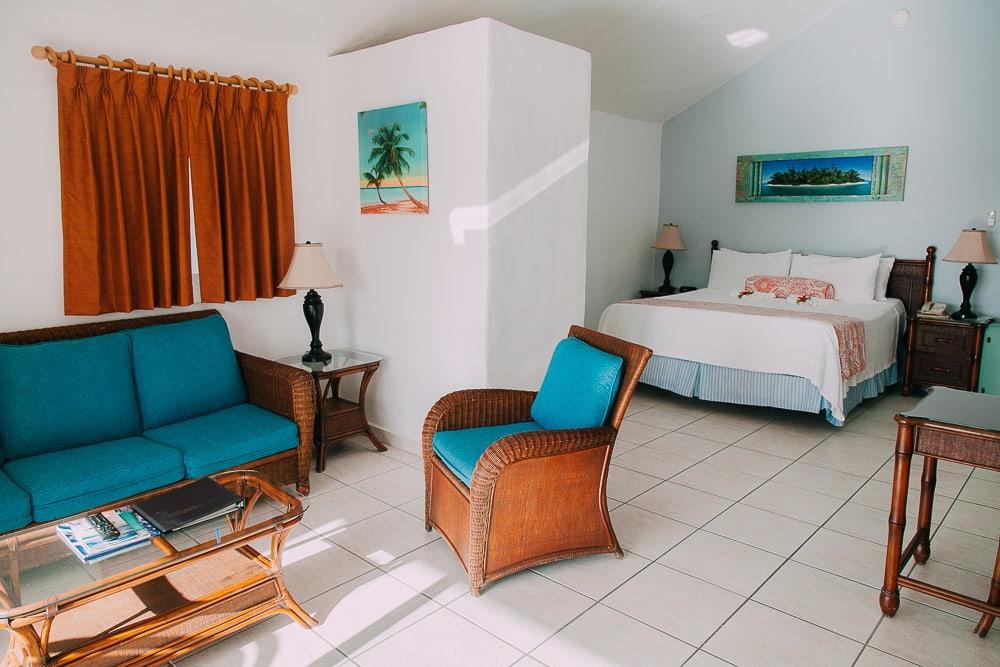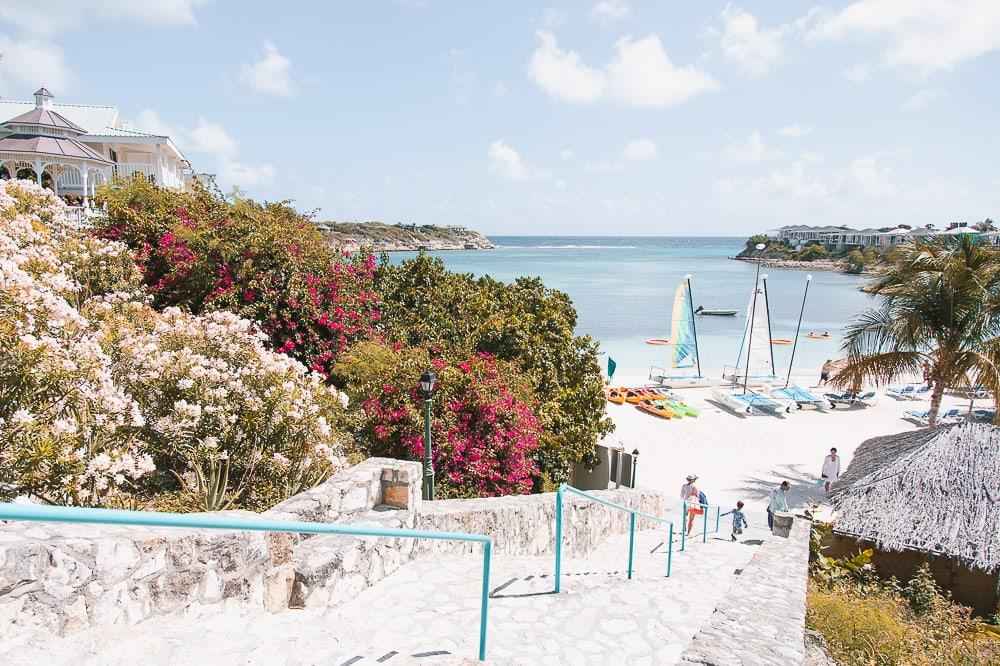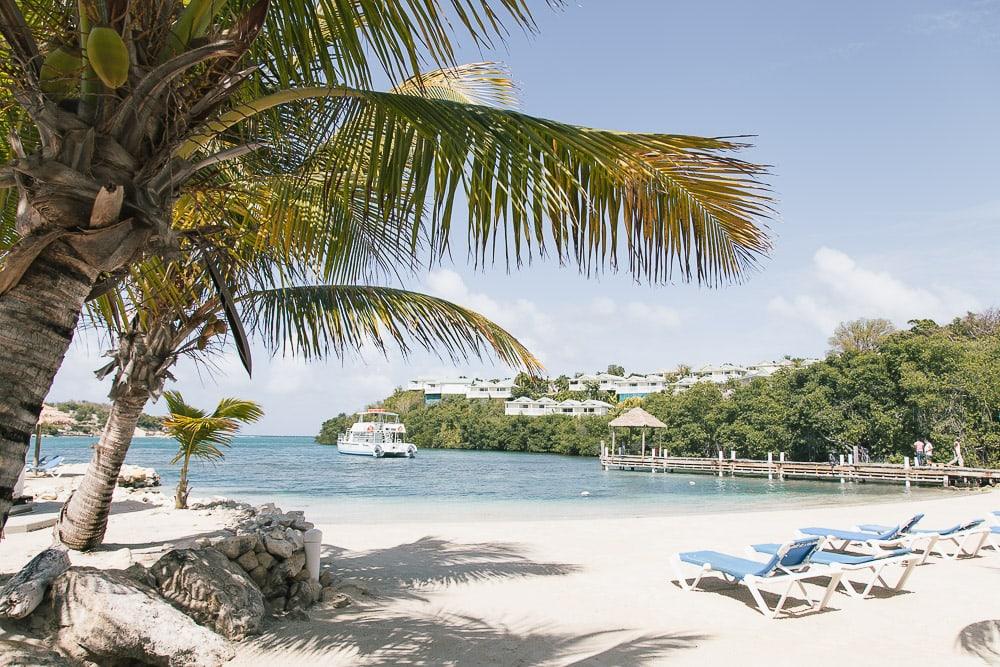 I also had friends staying at the neighboring Pineapple Beach Club, and as it was right across the street I ended up spending a good amount of time there as well. It's an adult only resort and has a more lively atmosphere than Verandah, though I think the rooms at Verandah are nicer. Check current rates and availability for Pineapple here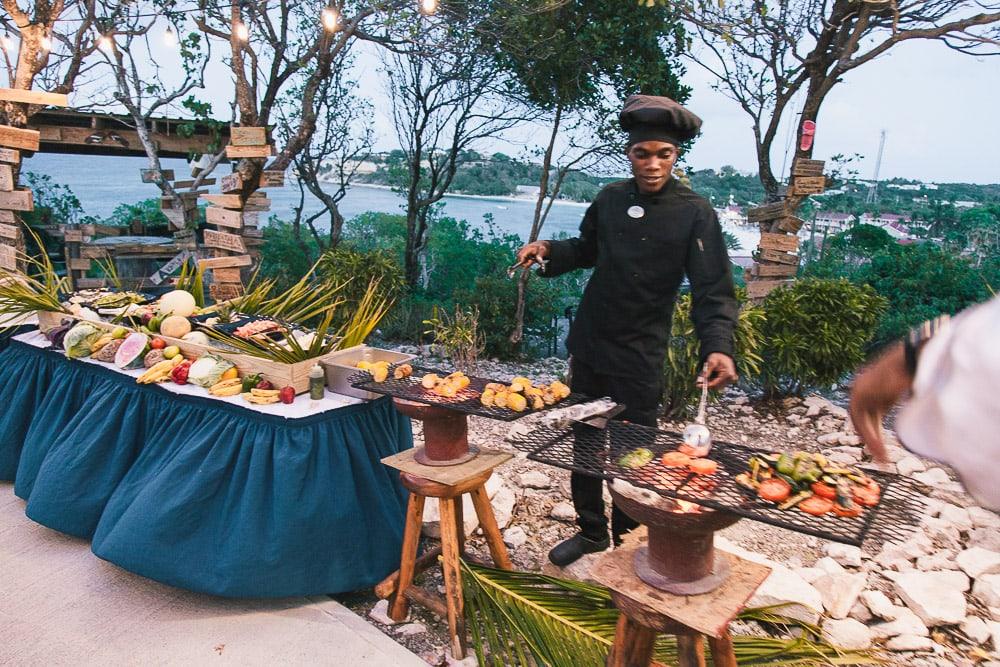 I'd stay at Verandah if you want a quiet escape, especially as a couple or family, and Pineapple if you want to do more socializing. Both are amazing though.
If you want to be down by English Harbour, stay at the St. James's Club Resort. I had dinner here one night and the grounds are gorgeous, the food was amazing, and I think it would be a really fun area of the island to stay on. It's also near Shirley Heights, which must be one of the most beautiful views on the entire island. Check current rates and availability here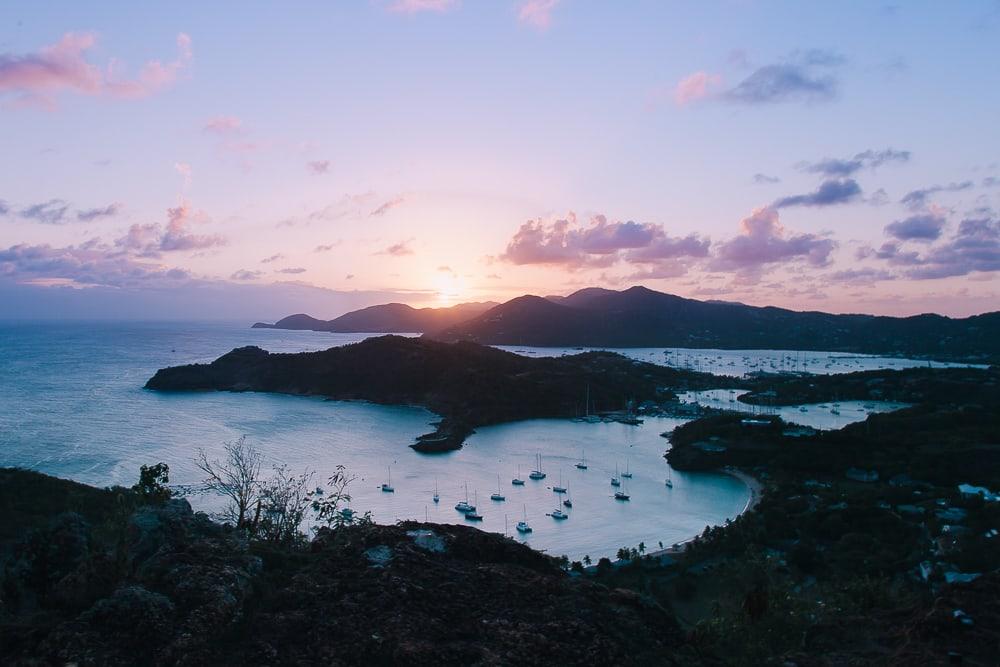 And if you're looking for the ultimate in luxury, check out Galley Bay Resort. I had lunch here one day and oh my goodness, this place is fancy. And so, so lovely. The rooms are right on the beach and the food was amazing. Like, staying here would be the dream. Check current rates and availability here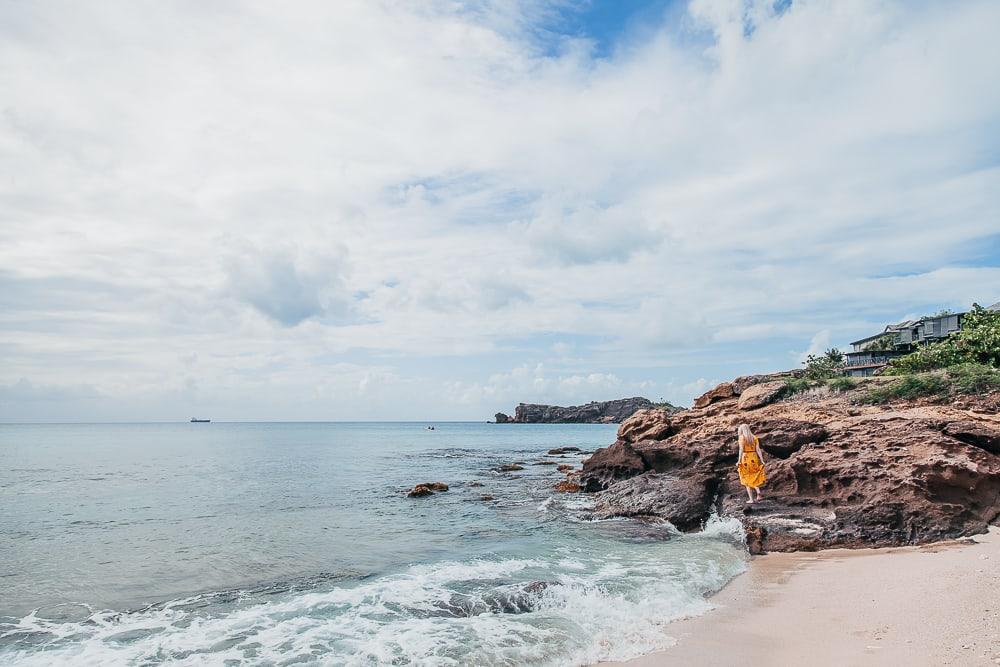 Mostly d's:
This might be your first time on the island, but by the end of the stay you'll feel like one of the locals. You're all about sampling the street food, making new friends over bowls of rum punch, and dancing the night away to local music. Your ideal island getaway is the Caribbean island of Antigua!
Seriously, if you're looking for a good time, you can't go wrong with Antigua and Barbuda. The locals are some of the friendliest people I've met, and it seemed like there was always a party going on somewhere on the island.
And if you're into food, some of my friends did this Caribbean cooking class and could not stop raving about it. Cooking with rum? Yes please!
From eating amazing food to getting to attend Reggae in the Park, Antigua Sailing Week's Reggae Festival, to learning some local dance moves, I had so much fun on Antigua and I'm sure you will too. I'd show you a video of the moves I mean, but unfortunately I had to smash the phone of the woman who recorded my dancing – sorry, Sarah.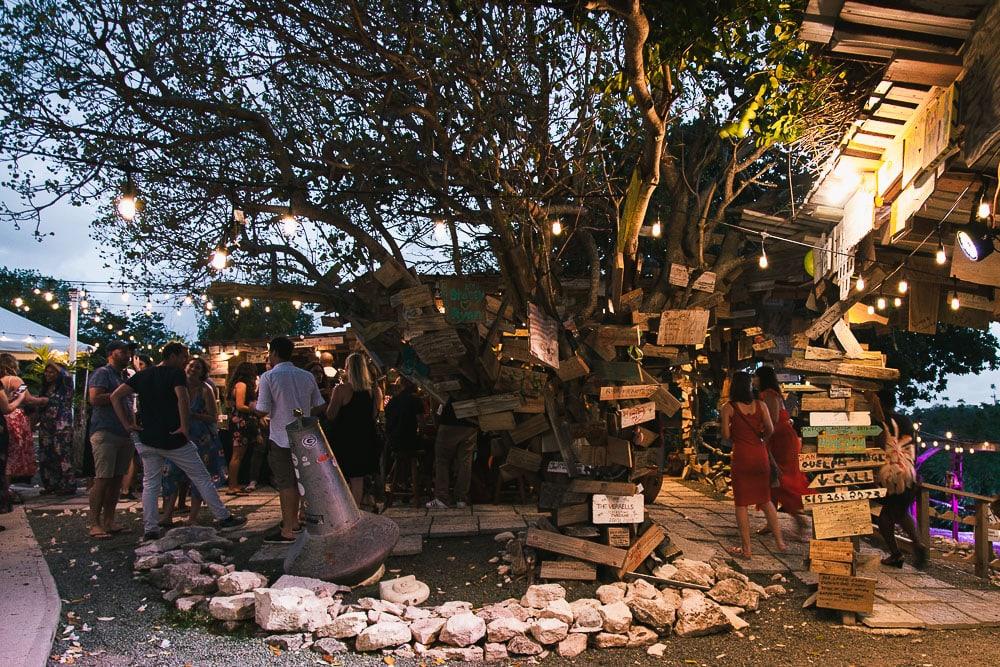 *****
Now share this quiz with your friends – who knows, maybe they'll have the same results and you can all organize an island getaway together!
Okaaay, if you're one of those people who read all the results to a quiz just to make sure yours was the best (or worse, one of those people who read the results first so that they can manipulate their answers to get the result they want), then you might have noticed that every result happened to be the same Caribbean island of Antigua.
What can I say, Antigua really left an impression on me. Seriously though, I've been to a lot of wonderful islands around the world (I even lived on one for a couple of years), but I can't think of anywhere that offers up a better variety to visitors than Antigua.
Plus, isn't it nicer if we all have the same ideal island escape – then we can vacation TOGETHER! Just checked my calendar and I'm free the last two weeks of August, five days in early September, the last week of October, and all of November. Should we start a spreadsheet to find everyone's availability? K perfect, SEE YOU IN ANTIGUA!