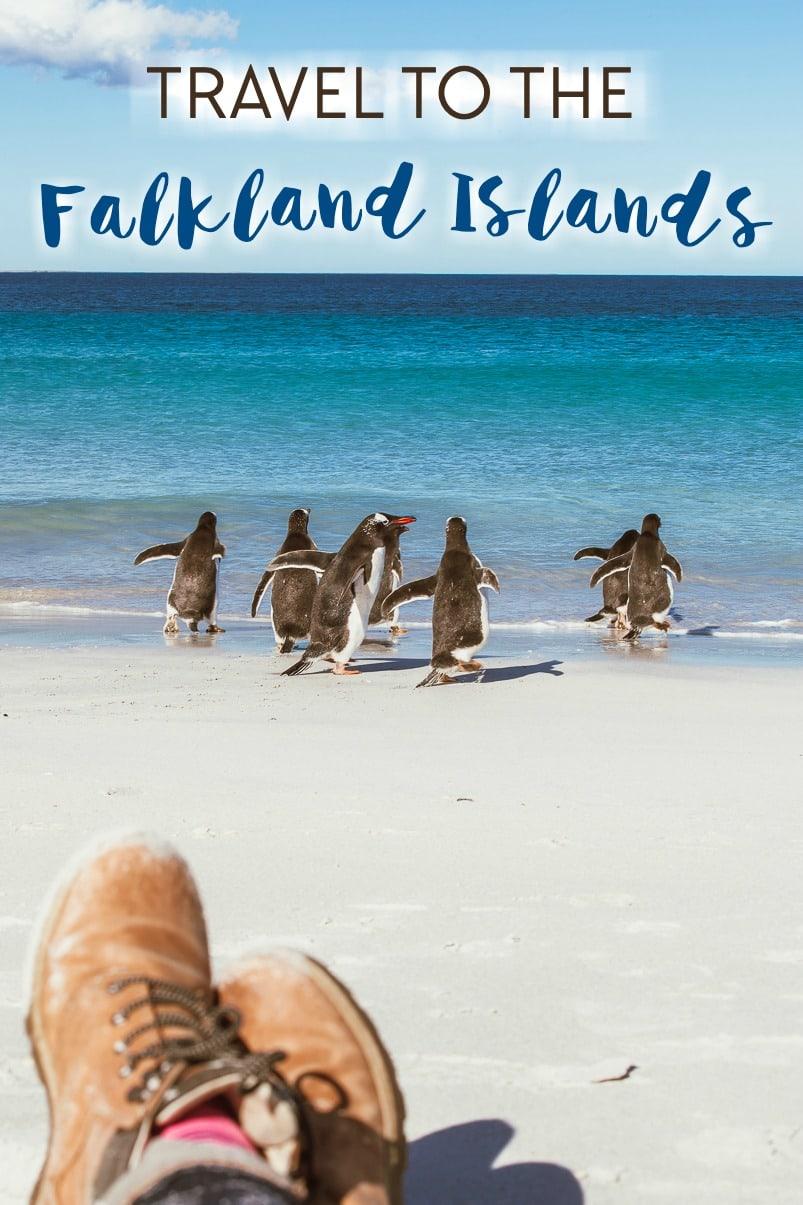 About exactly this time last year, Dan had just broken up with me and I was lying in bed for the eighth day in a row. I hadn't eaten for as many days, because why bother with nourishment when your life is over? Though it turns out you do continue to receive emails when your life is over, which I was reminded of when my phone buzzed.
I quickly checked it, hoping for an apology from Dan assuring me this had all been the biggest mistake, but instead I found an email asking if I'd be interested in visiting the Falkland Islands in November of 2019. And I remember staring at the email trying to make sense of what I was feeling, because it seemed a bit like excitement and even joy, but that was impossible, because I was never going to feel either of those things again.
Of course I did feel joy again, as well as even greater sadness. And throughout this rollercoaster of a year, this Falklands trip has served as a sort of shining light in the future – something to look forward to.
In fact I told all of my friends that at least I had had some good news. I was going to go to the Falkland Islands!
And they just stared at me.
Where?
The place that had that war?
Why?
Apparently people don't know all that much about the Falkland Islands. And to be fair, the only reason I knew what I did about the Falklands was that one of my friends had traveled to Antarctica and stopped by the Falklands on her way there. And what did I know? They have penguins!
Literally, that's the only reason I was excited. Though I mean, I think penguins are reason enough.
But now that I've spent two weeks on the Falklands, I'm not even sure I'd consider penguins the highlight of my trip.
Or maybe I would. I mean: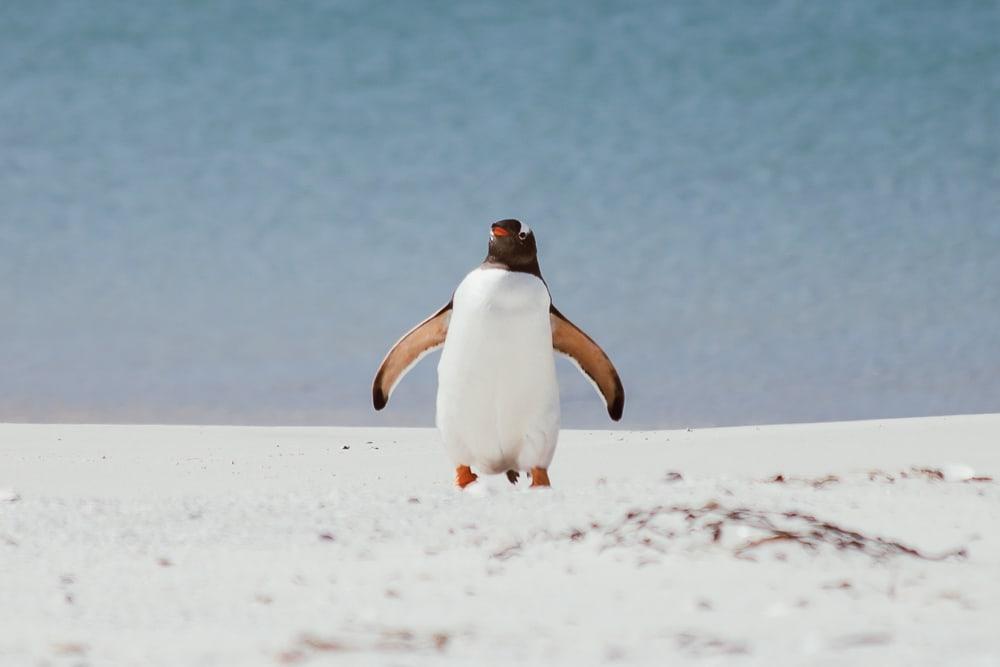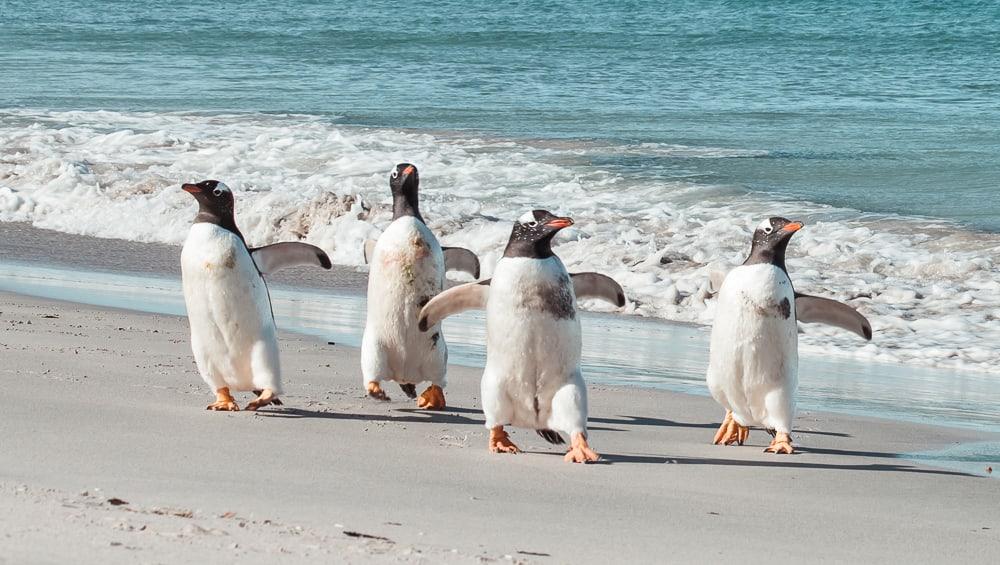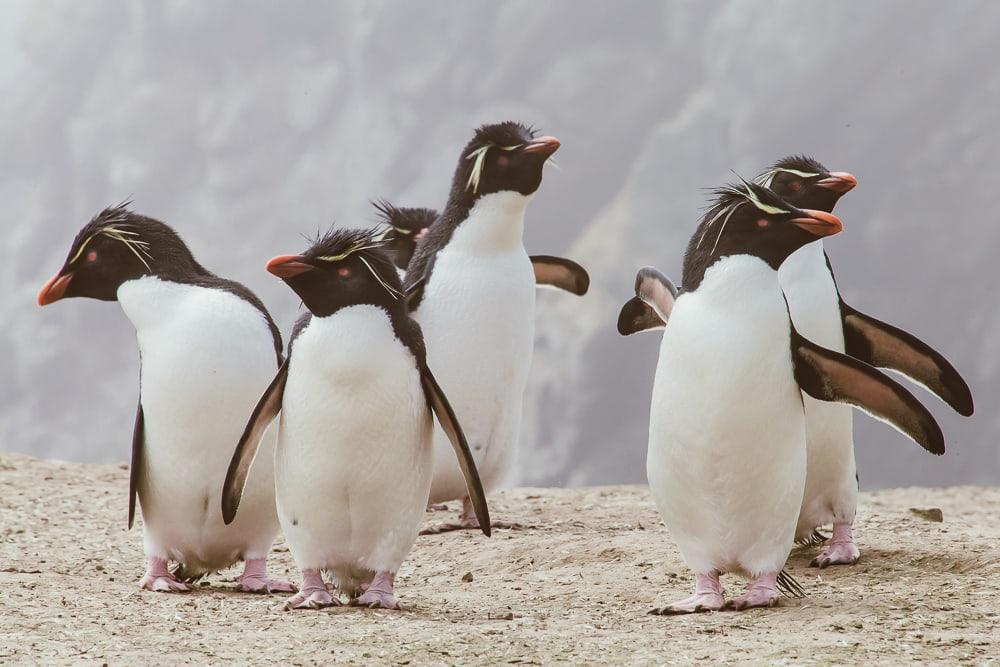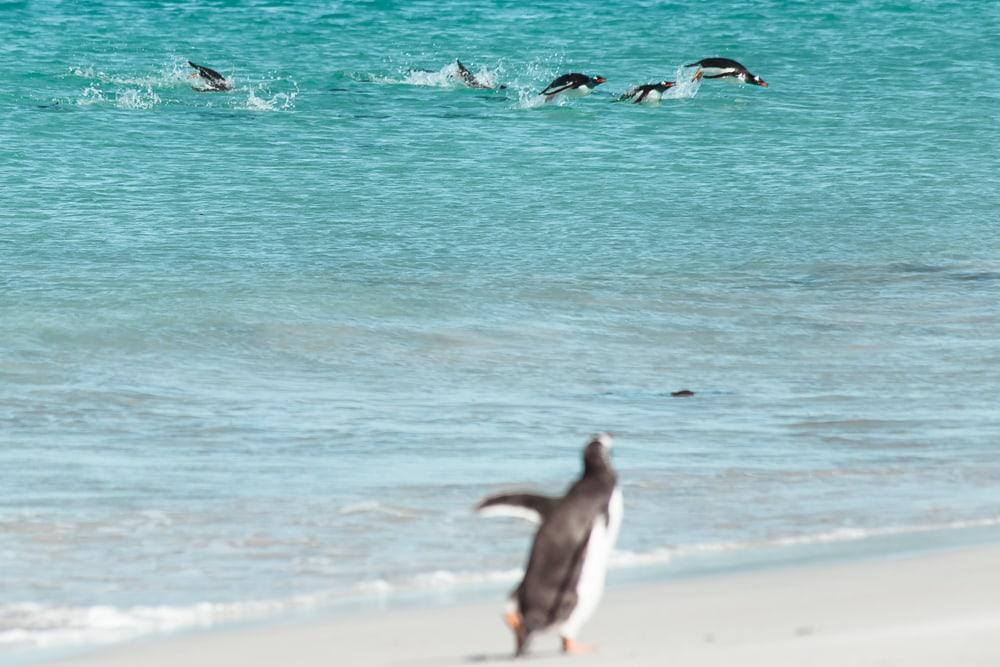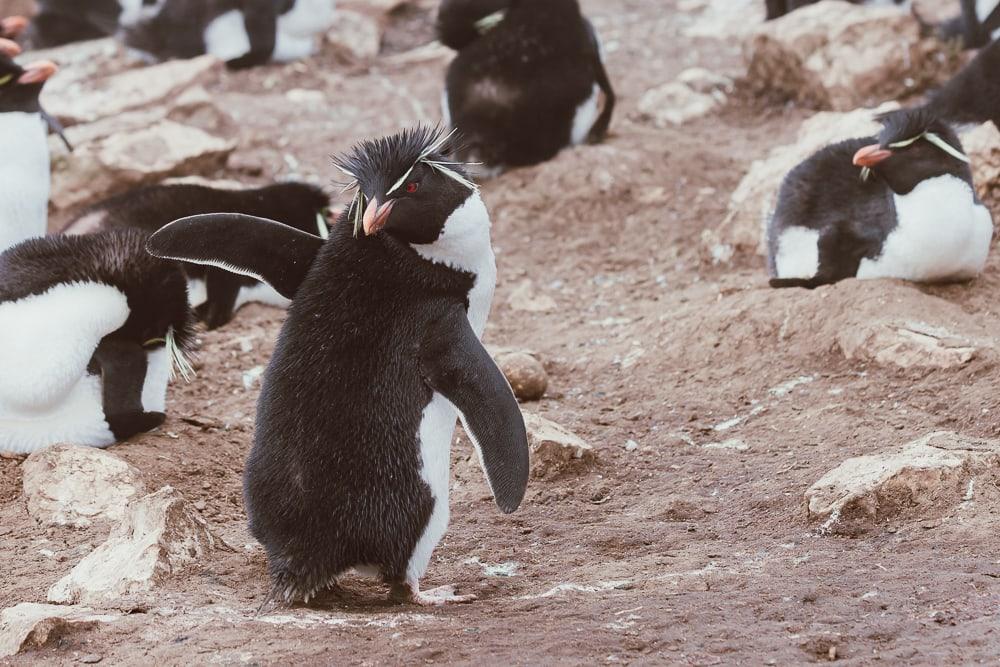 But I've returned home raving to everyone and anyone about the Falklands, saying that they simply have to visit and see the islands for themselves. Even my therapist eventually had to be like, these penguins sure do sound cute, but how did watching them make you feel?
Oh my goodness, so many feelings. As I guess was a fitting way to cap off an emotional year, my time in the Falklands proved to be a very emotional two weeks.
First of all, while part of the UK, the Falkland Islands are really far from home. As in, my flight from Brize Norton in the UK to the Falklands took seventeen hours (including a short stop in Cape Verde).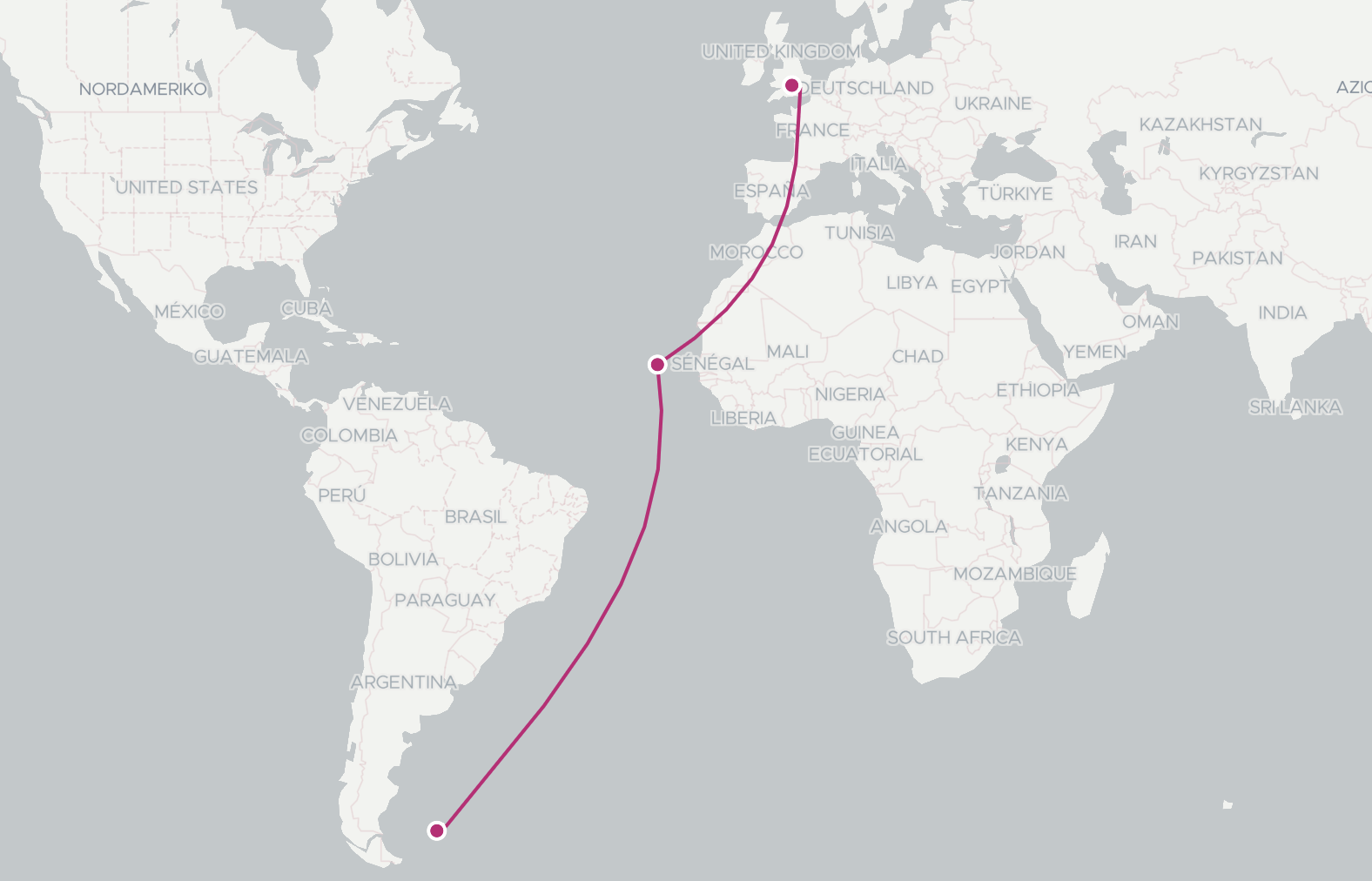 And with the Falkland Islands being quite remote, there's not much Internet there either. I could buy Internet cards for 10 pounds an hour, though the Internet was so slow that an hour didn't get me very far.
So not only did I feel geographically isolated in the Falklands, but I was also left pretty much alone with my thoughts for a lot of the time.
This probably sounds like the recipe for a very sad two weeks, but actually it proved to be the opposite. Disconnecting from my world was actually a bit of a relief, and I feel like I finally managed to find a more positive perspective on my life again. Like I imagine it's why people fly to Bali for those yoga retreats – except I couldn't spend the whole time documenting the experience on Instagram (though to be truthful, I did spend all of my Internet credits trying to document it on Instagram).
Of course it also helped that I felt like I was on the set of a nature documentary most of the time. I literally almost stumbled on enormous elephant seal pups several times, and I kept accidentally bumping into penguins.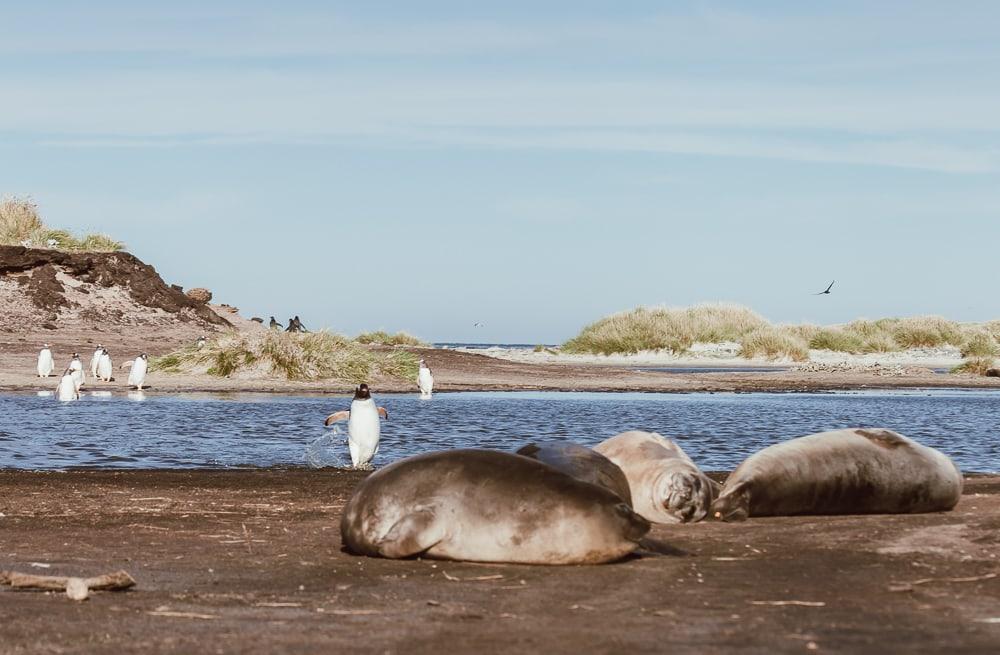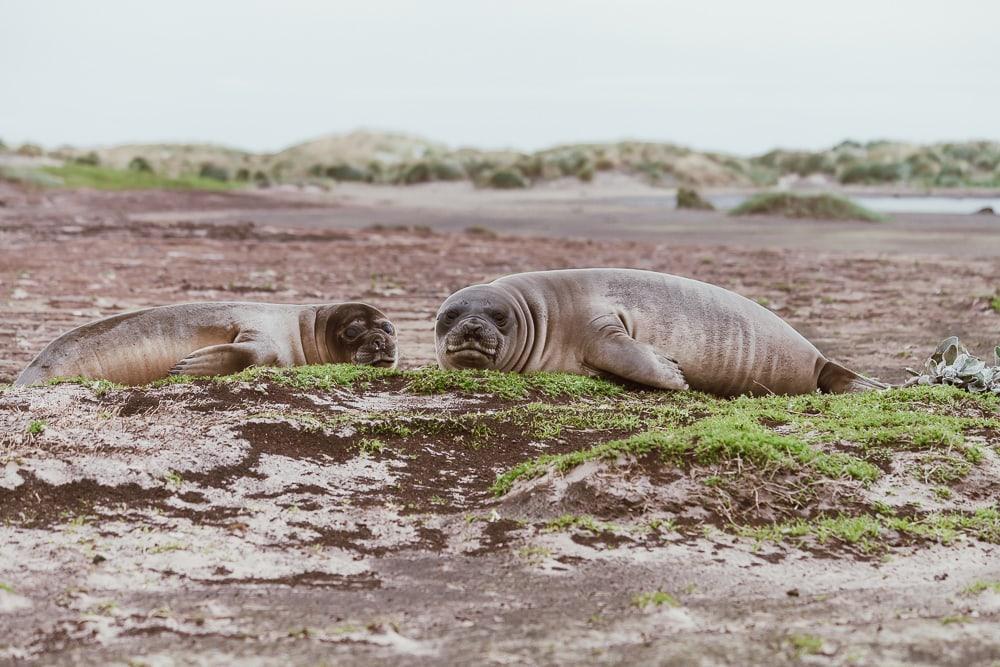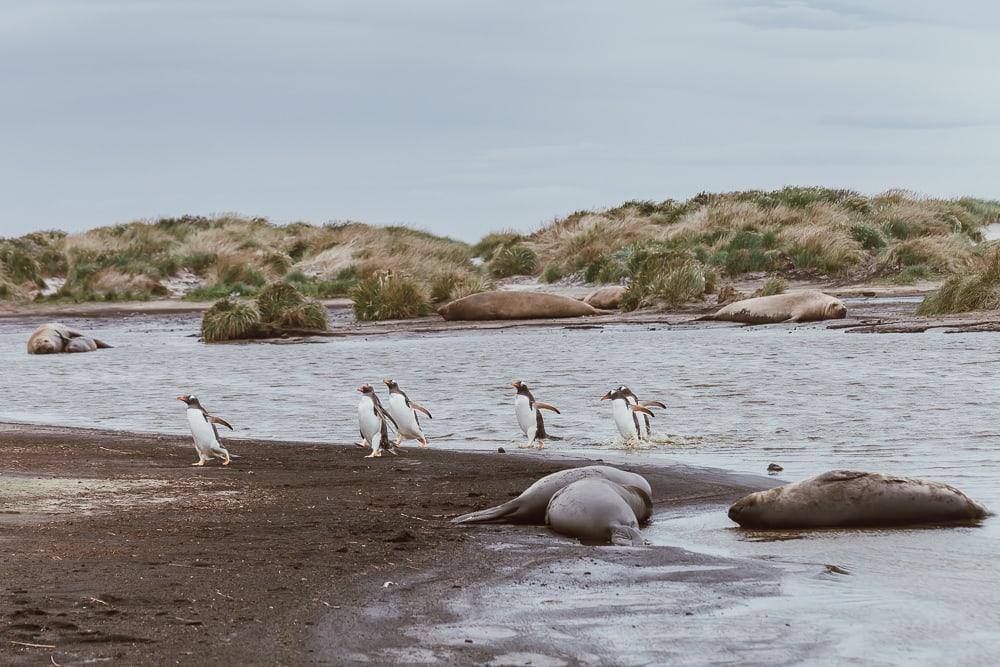 And I don't know much of anything about birds, but oh my goodness there were a lot of really big birds flying around these islands!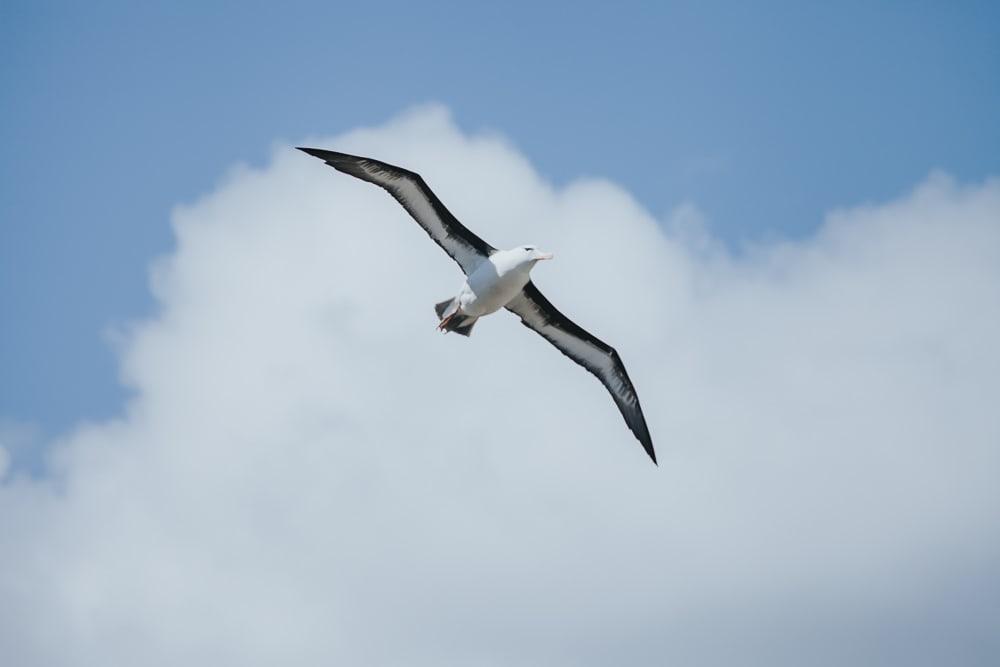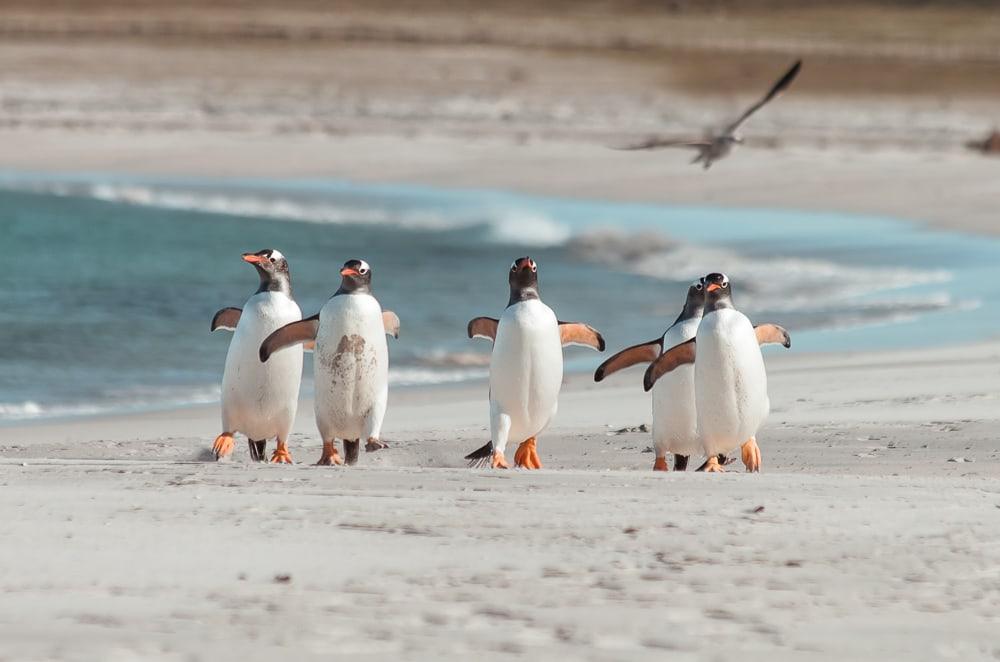 Oh and the beaches!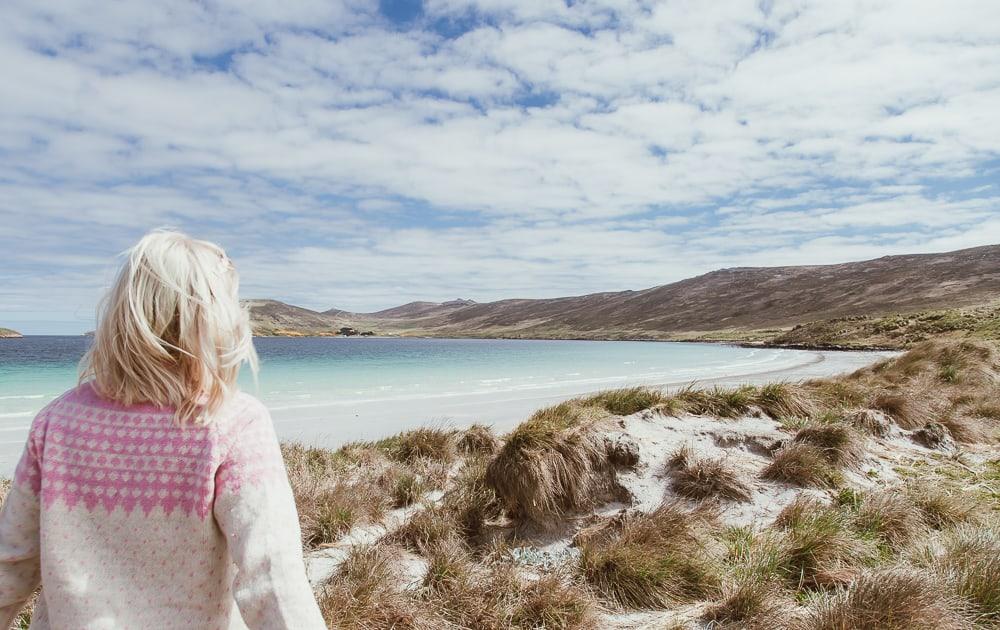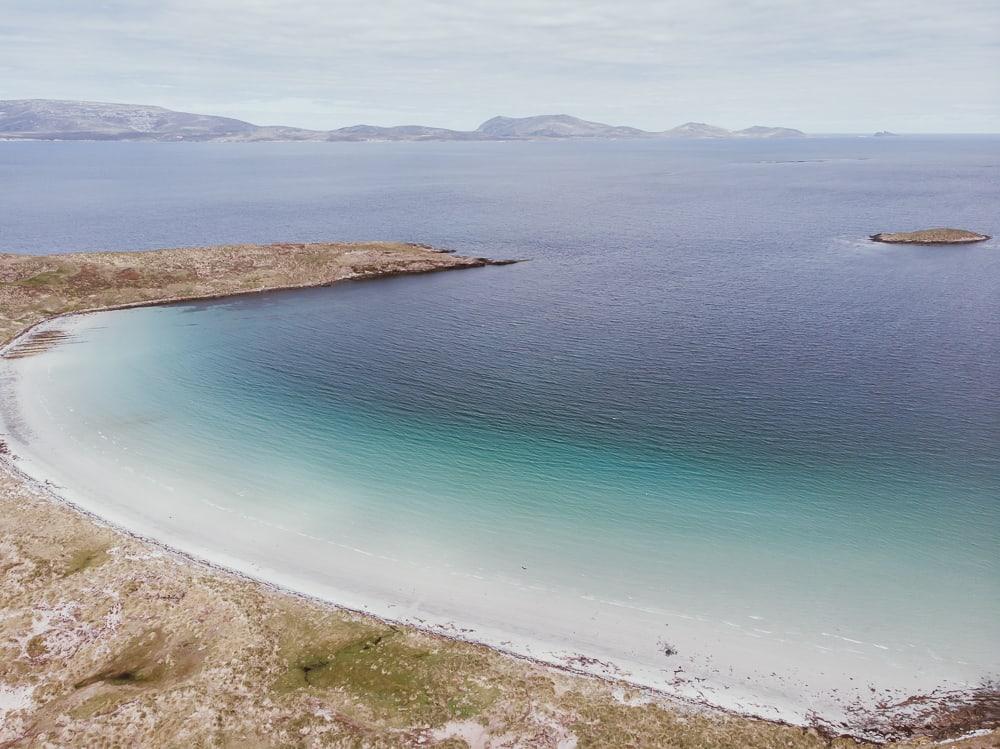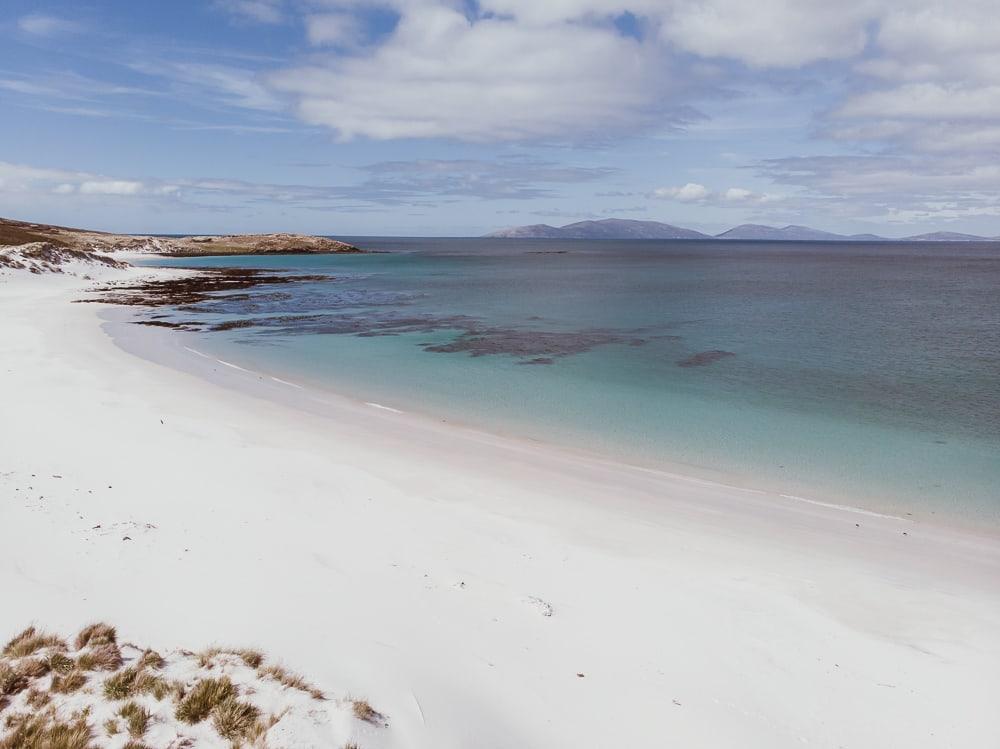 But probably the best part of my experience in the Falklands was how the lodges managed to bring all visitors together like a family.
Okay, so let me tell you a bit about how I spent my time in the Falklands.
The Falklands consist of two main islands and a few hundred smaller islands, about a dozen of which have lodges where tourists can stay. So I only ended up spending a couple of days in the capital of Stanley, and the rest of my time hopping around the smaller islands.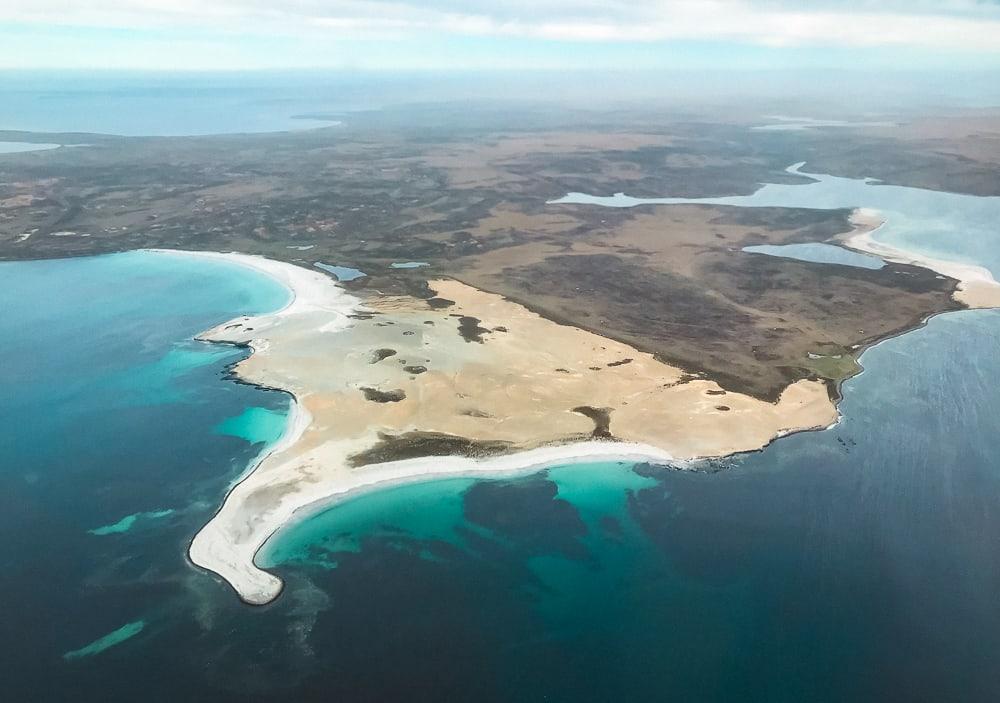 I flew to the different islands on the small FIGAS airplane, which was an experience in itself. Like, someone asked me where my favorite place in the Falklands was, and actually I think it was up in that tiny airplane!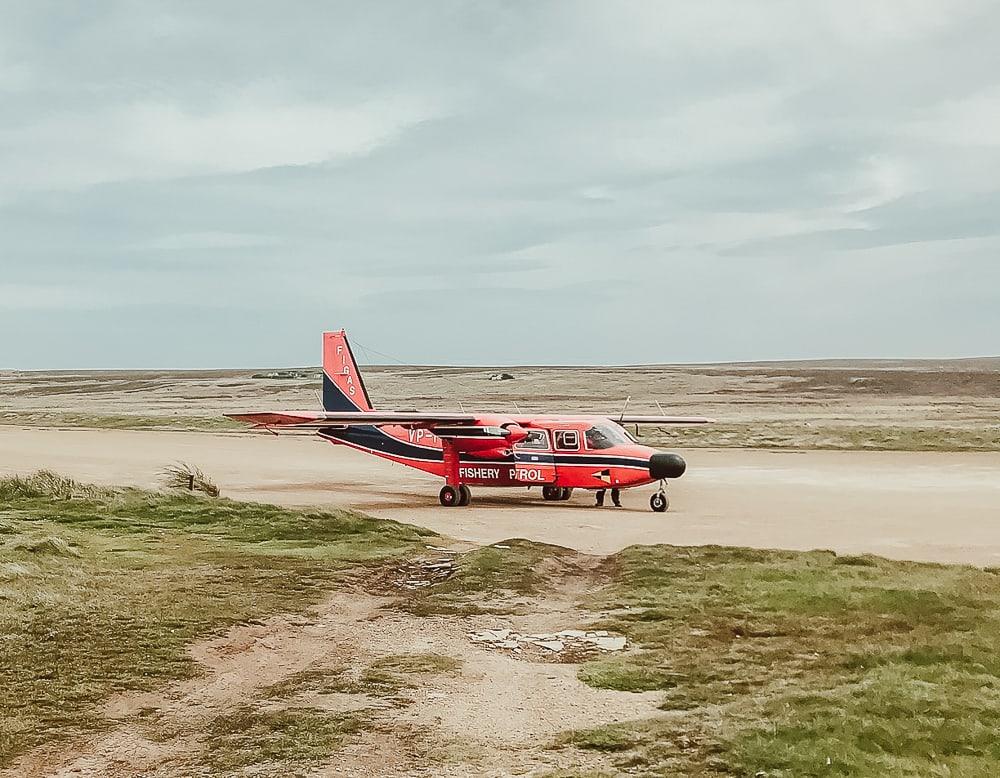 The views were incredible, and when I was lucky I got to sit up front with the pilot. And because these airplanes are bringing lots of people around the different islands, we'd often make several stops, meaning that each flight ended up being a little sightseeing tour of the Falklands.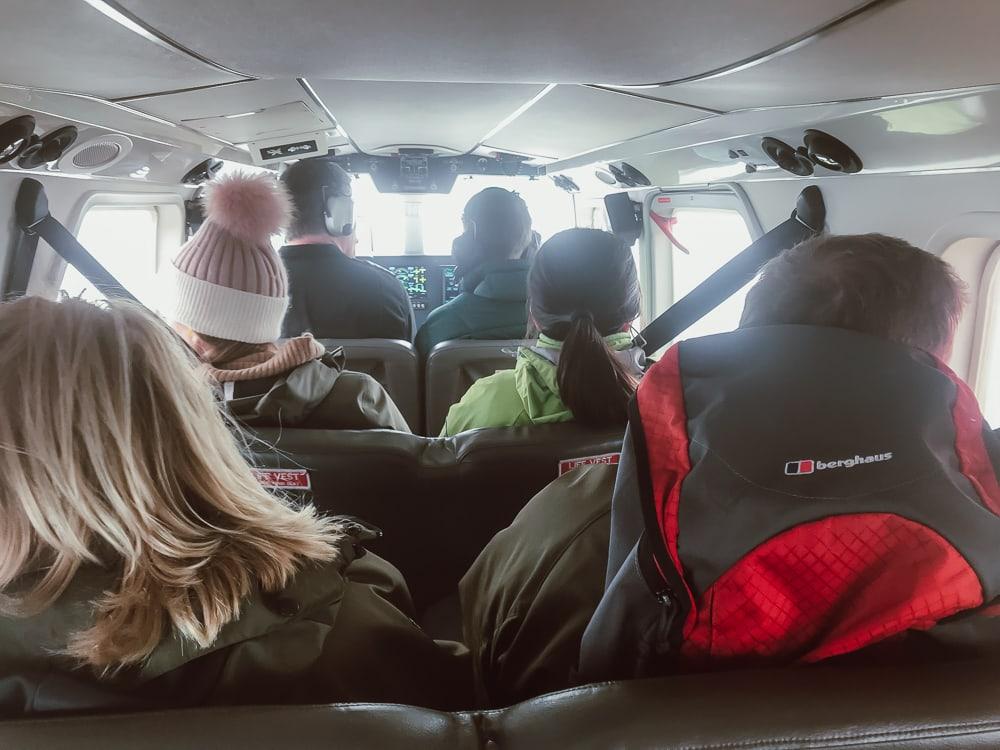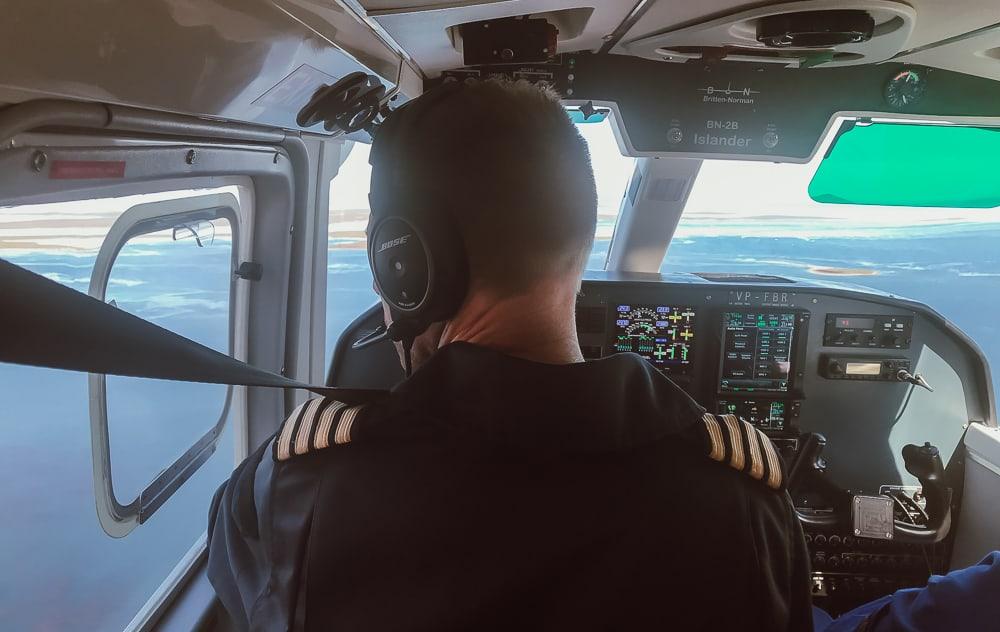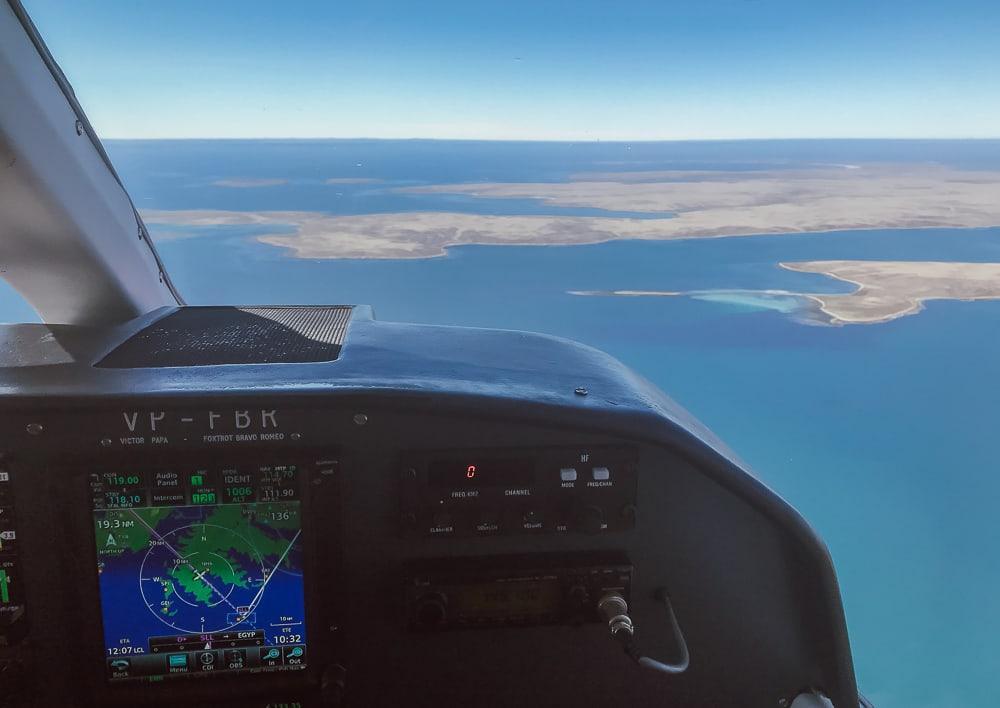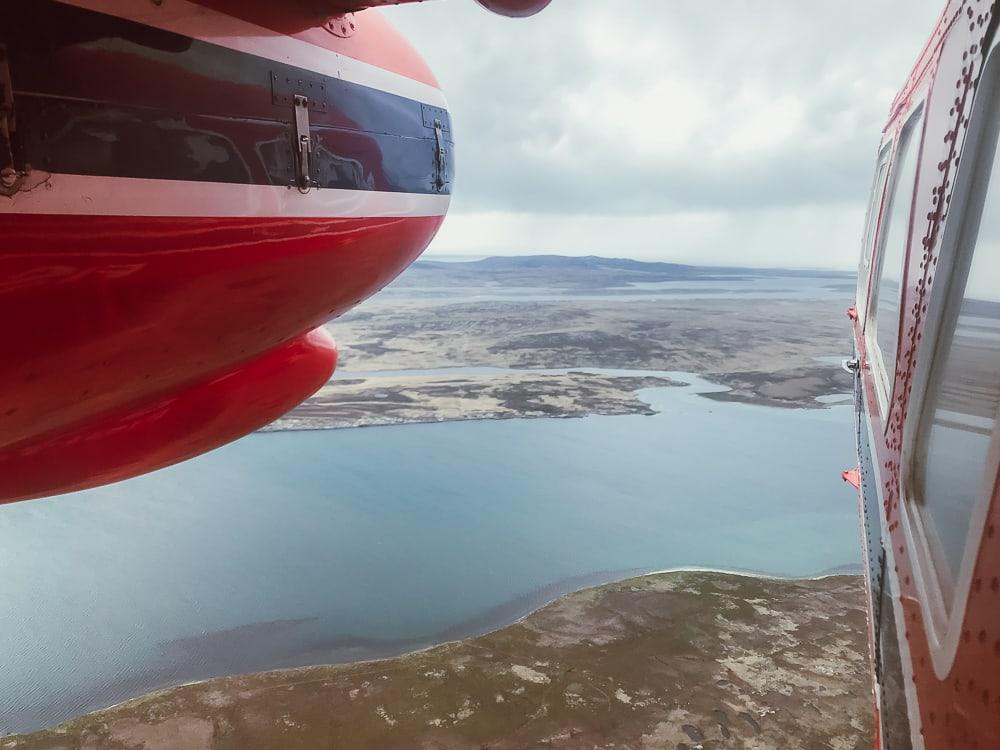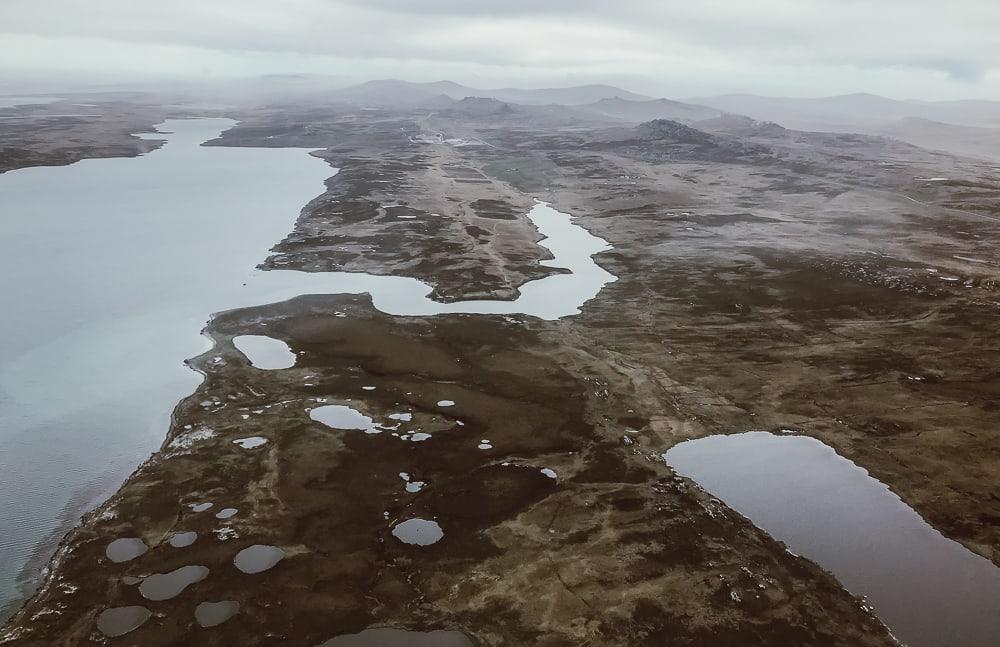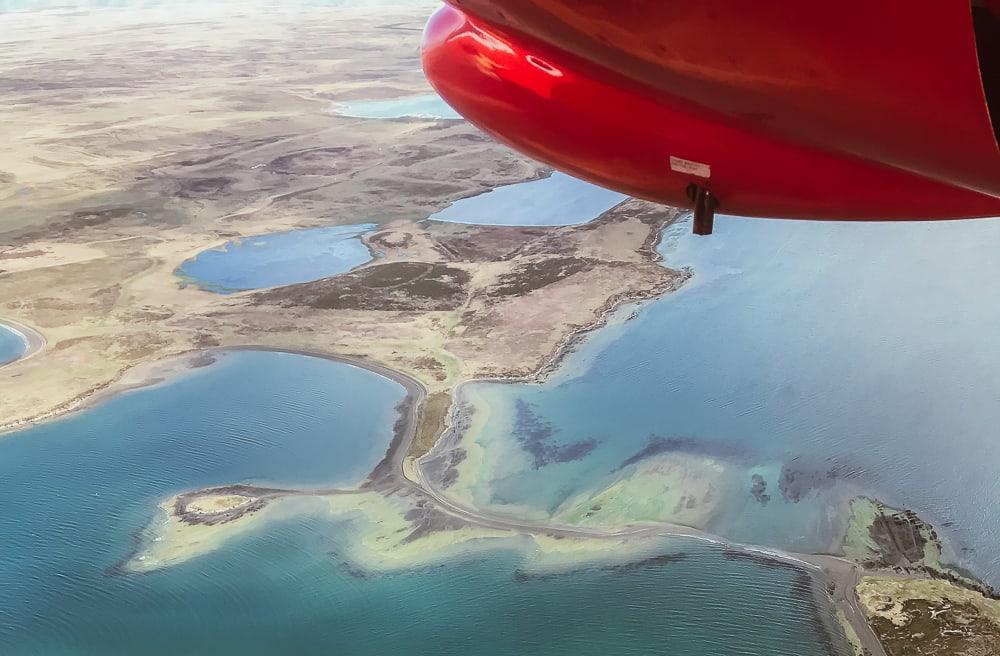 The lodges were fairly small, so there were usually around ten guests staying at a time – though once I was the only guest, and another time there was just one other photographer.
And what I really loved about the lodge setup was that most of the dining rooms had big tables where all the guests would eat together.
This was obviously especially nice for me as a solo traveler, as I'm not one of those travelers who adores eating alone in a restaurant, but I think everyone enjoyed sharing a meal with other visitors to the Falklands. We would always have the most interesting discussions, and I think something about being so far from home and having all these new experiences each day really brought us all together.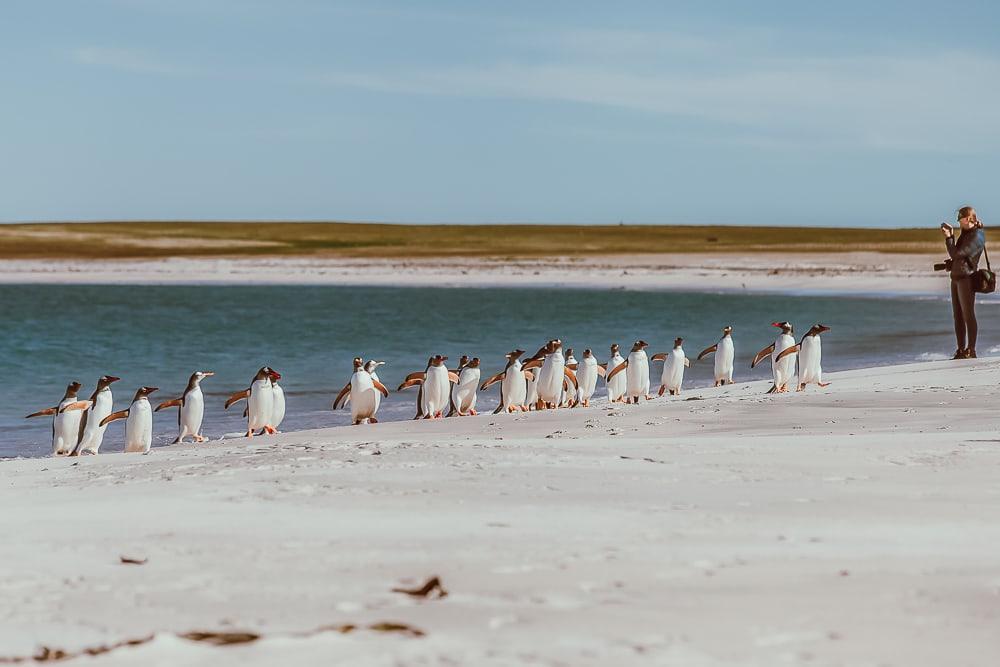 Plus a lot of us were following similar routes, so by my second week in the Falklands it seemed like I was always bumping into people on the islands whom I had already met on previous islands.
Mostly it was just wonderful to see how excited everyone was about the Falklands. A lot of the other tourists I met here were incredibly well-traveled – I guess the Falklands aren't generally the first place someone visits when venturing abroad – and everyone I spoke with seemed just as blown away by their experience as I was.
I mean, where else can you hang out with penguins and sea lions and elephant seals? And I mean, I'm not a birder, but even I was impressed by the enormous birds here – a lot of which apparently can only be seen in this part of the world.
I'll share a practical guide for planning a trip to the Falklands, including my itinerary, later this week. But for now I'll just say that if you're looking for somewhere exciting that will feel like a true escape and leave a lasting impression, you need to visit the Falkland Islands.
I visited the Falkland Islands as part of a paid collaboration with the Falkland Islands Tourist Board