Hi everyone! I'm hijacking Silvia's blog today to give you a three-day itinerary through Colorado.
After living in Massachusetts my entire life, I decided to move to Denver last summer. Driving across half of the country was awesome, and reminded me how beautifully diverse the United States is.
And since I stopped just east of the mountains, I was so excited when Silvia told me about her plan to explore parts of the West—so I jumped at the chance to go with her.
Since I live in Denver, Silvia and I didn't spend much time there before venturing to our first destination, Salida. But if you want to explore this amazing city, I highly recommend it! We get "300 days of sunshine a year."
Except of course when Silvia comes through. Then the temperature plummets from a breezy 80 degrees Fahrenheit to about 30. And of course, SNOW. In late April. But who doesn't love a nice variety? Maybe I'll even write up a Denver itinerary post in the future…
Oh and also, Silvia put together a video of our entire Colorado trip here:
Day 1: Denver to Salida
Salida is about a 2.5-3 hour drive from Denver, though I'd recommend giving yourself extra time, as you'll likely want to take pictures along the way.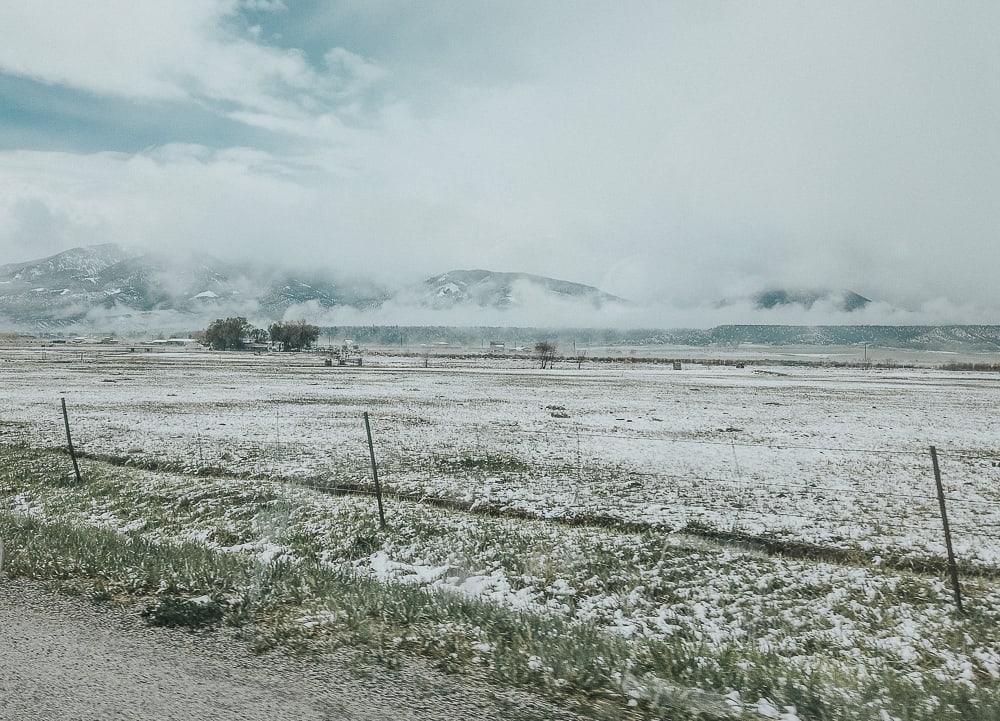 Salida is a town of about 5,000 people. But we were told it swells to over double that in the summer. And I can see why—the downtown has numerous small shops and tasty restaurants housed in beautiful historical buildings that date back to the 1890's in some spots.
If you're hungry when you arrive, you can check out The Fritz for sandwiches, or The Boathouse Cantina if you're more in the mood for Mexican cuisine. 
After lunch, you'll want to stick around town to check out the local culture. Depending on what day you're visiting, I highly recommend you try one of the Salida Walking Tours. There are tours running at 10:00am daily, or at 2:00pm Wednesday through Saturday. You can also book a longer, private tour through their website. 
After the tour (which is about 1.5-2 hours, depending which one you do), you'll want to head toward the mountains for an evening hike. We went to the Hecla Recreation Site, but you can also check out Turret Trail 6045 (a steep, but short 2-mile roundtrip hike) or Ruby Mountain Trailhead (a 2.7 roundtrip hike to the river).
Accommodation
About 30-minutes north, in Bueno Vista, is the adorable Surf Hotel and Chateau. It's in downtown Bueno Vista, so perfectly within walking distance of a few good restaurants (we recommend The Lariat).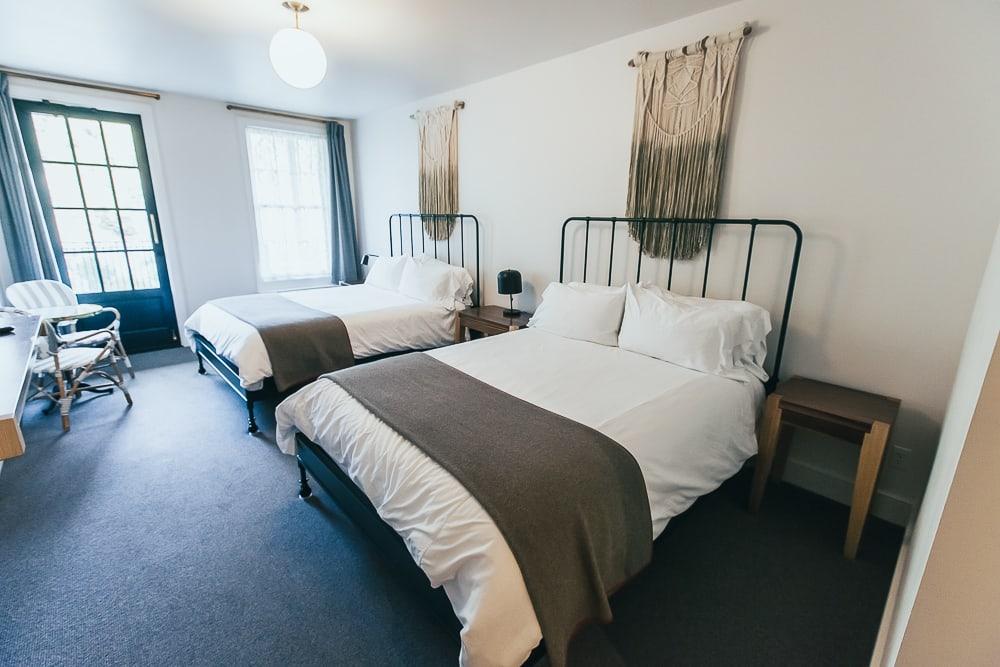 If you'd rather stay a bit closer to Salida, Mount Princeton Hot Springs Resort is a great option. As the name implies, they have several hot spring pools around the property, all of which are naturally odorless. (If you chose not to stay here, you can also take advantage of the hot springs by purchasing a day pass.)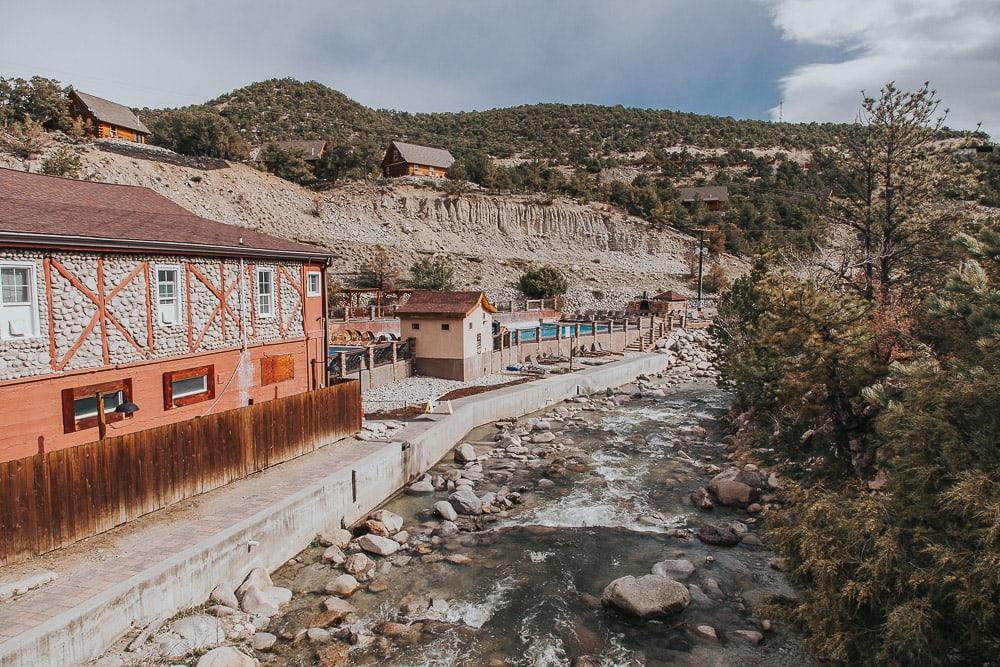 Right in downtown Salida is the Palace Hotel—though you may end up seeing it on the Salida Ghost Tour….
You can read more about our experiences in Salida and Bueno Vista here.
D

ay 2: Salida/Bueno Vista to Pagosa Springs
Pagosa Springs is about 2.5-3 hours from Salida. Since this drive is again mostly mountains, you'll want to account for weather changes that may delay you (as well as so, so many photo opportunities).
After an hour and half of driving, you'll get to Three Barrel Brewing, where you can stop for a quick lunch if you're hungry. If you're able to make it to Pagosa without getting lunch, I highly recommend The Peak Deli once you arrive for a variety of tasty sandwiches. 
Since Pagosa is known for its hot springs, if you aren't already staying at a hot springs resort, you'll want to grab a day pass and hit up The Springs Resort and Spa (if you're staying there, this is included with the room). They offer 23 individual hot springs pools (5 of which are adult only) spread out against the back drop of the San Juan River.
For an afternoon snack, check out The Choke Cherry Tree for a variety of sweet and savory dips, deserts, and chocolates. They even do free tastings!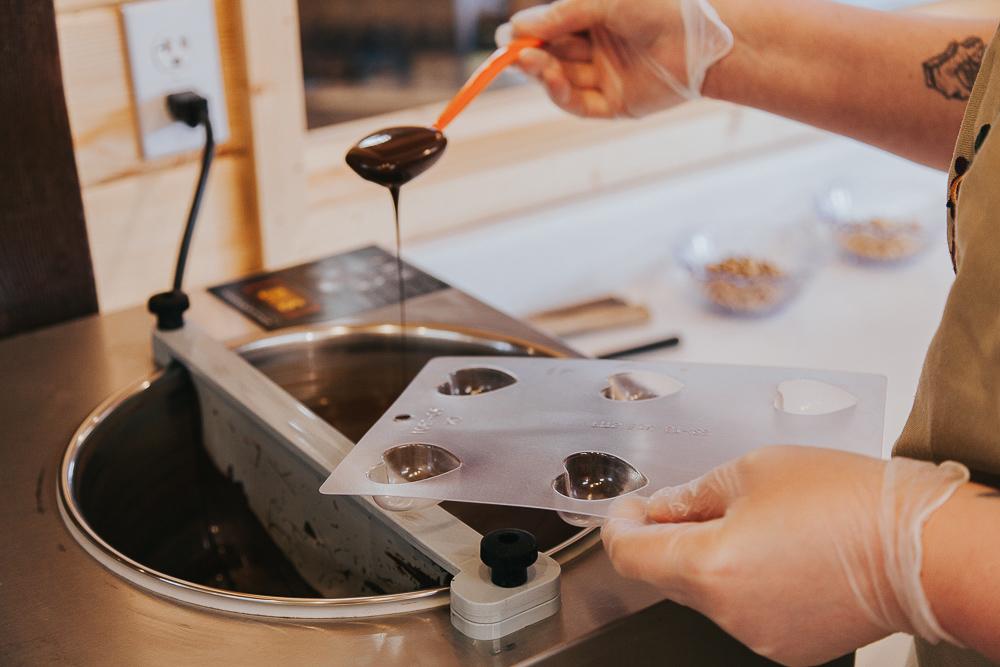 Where to Eat
Riff Raff Brewing is the place to go if you enjoy good beer. They also offer a variety of burgers, salads, and bar food.
Or head over to Kip's Grill and Cantina for tacos and margaritas.
Where to Stay
If you stay at the Springs Resort and Spa you'll have access to all of hot springs pools, including through the day of your check out.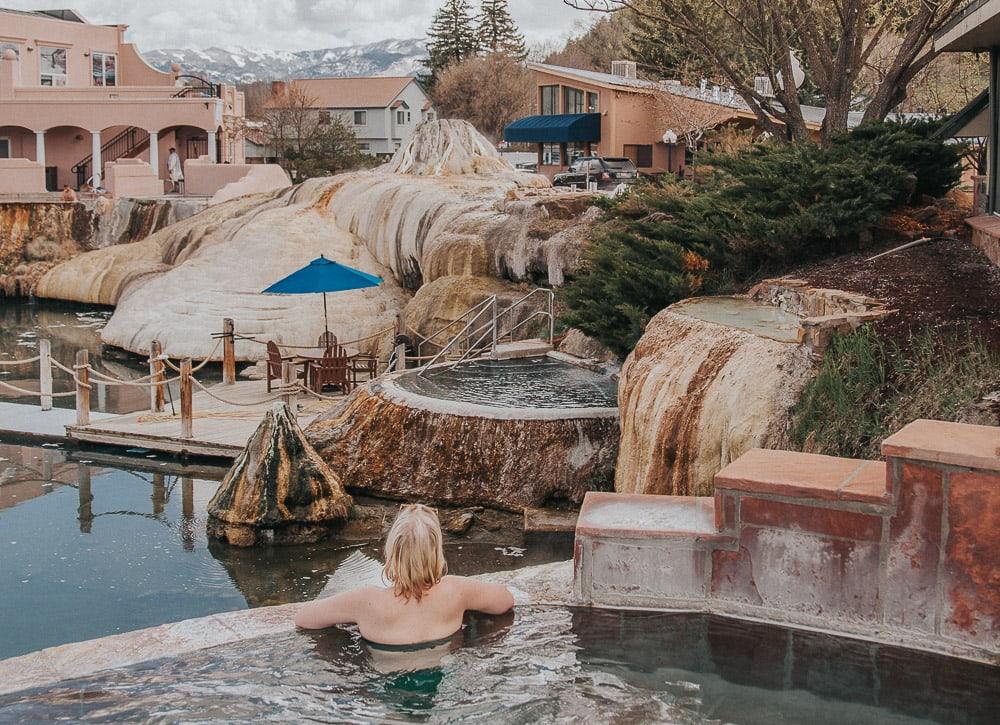 Or, you can stay right across the street, at Healing Waters Resort and Spa. They offer comfy log cabins and a seasonal RV park, on top of rooms and suites. And of course, more natural hot springs to soak in.
Read more about our time in Pagosa Springs here.
Day 3 Pagosa to Denver
The drive back to Denver is about 5-6 hours. If you aren't pressed for time, I suggest you check out a few notable destinations along the way.
The Great Sand Dunes National Park and Preserve is about 2.5 hours northeast of Pagosa. They're the tallest sand dunes in North America, and have a pretty backdrop of diverse landscape, including the often snow-capped Rockies.
Garden of the Gods and Seven Falls are also two places to check out on the ride back to Denver. Both are located in Colorado Springs and offer stunning views. They're about a 3 hour drive from the Great Sand Dunes, and a 4.5 hour drive from Pagosa Springs. 
From there, Denver is about a 1 to 1.5 hour drive. If you decide to stay in the area for another night, Manitou Springs is a fun nearby place to check. There are a variety of restaurants and shops in the downtown area.
And that's it!