I visited Colorado as part of a paid campaign with Colorado Tourism.
I flew into Denver last week, and while I was interested to see a bit of Anna's new home, I was really most excited to get on the road and see some of those famous Colorado mountains.
We had three days in Colorado before we needed to head down to New Mexico, and while I'll be sharing our full itinerary later on, right now I want to talk about our first stop: Salida!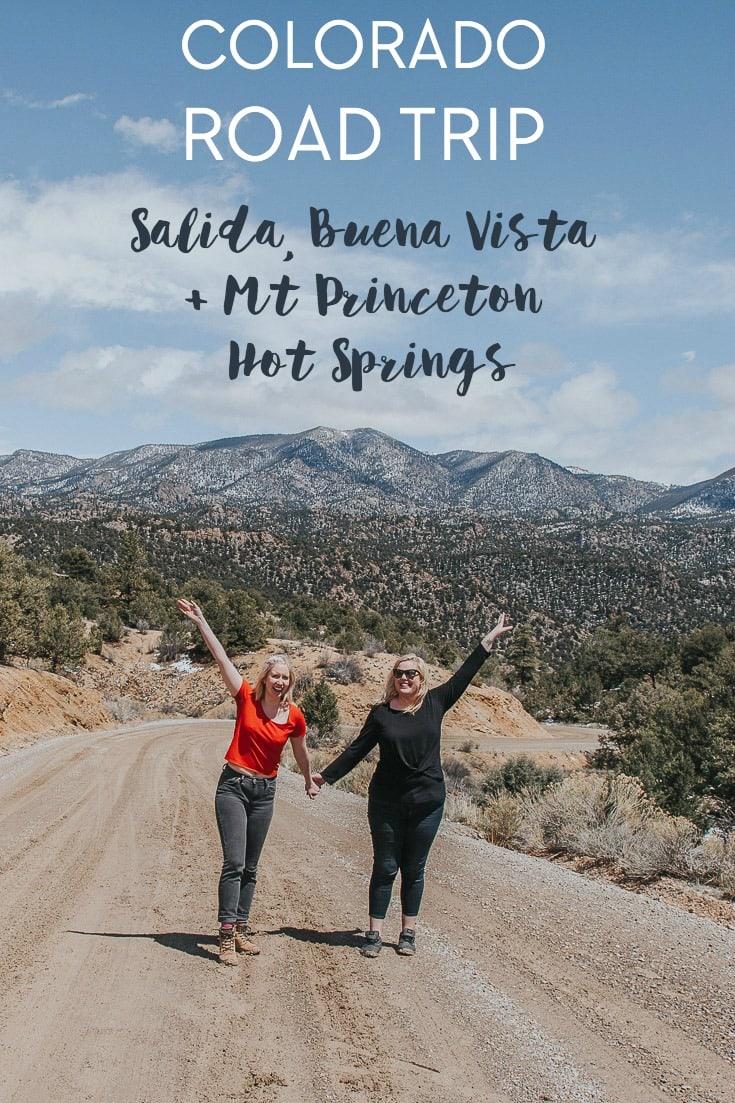 First of all, the drive from Denver to Salida was gorgeous. It did remind me a bit of Norway with the mountains and multiple seasons in a day – we drove from warm sunshine to snow and back to warm sunshine in the space of a few hours. But the Colorado mountains look totally different from Norway's.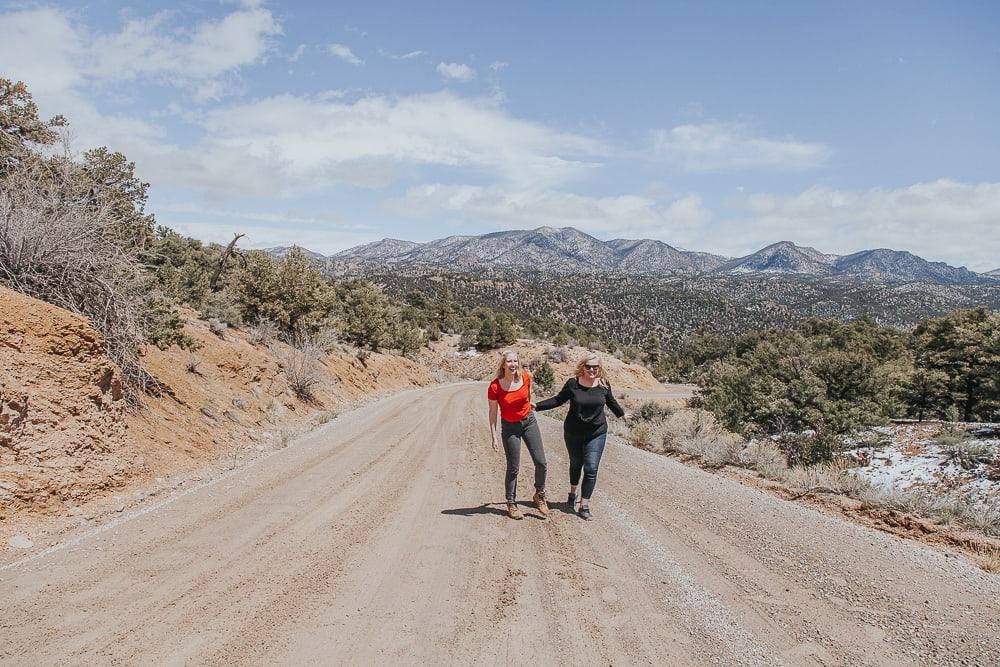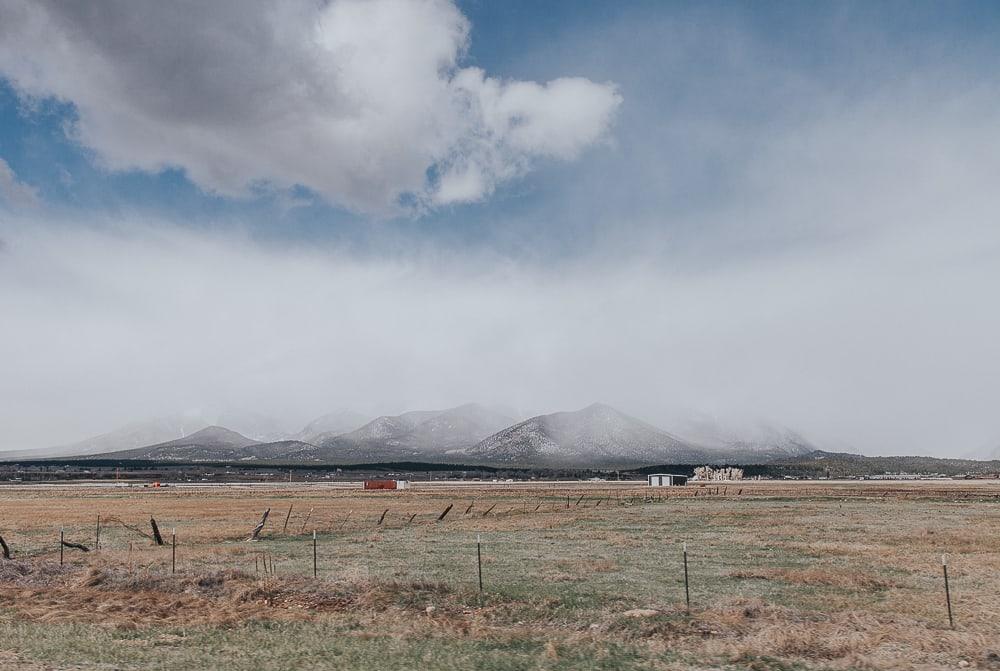 We arrived in Salida a little before lunchtime, having left Denver around 9:00am. Our first restaurant choice, the Boathouse Cantina, was closed for renovations, which was a bummer as it looked like it had an amazing view of the river. But actually locals told us we were lucky to be visiting in early May before all the tourists crowds hit, even if it did mean a few places were closed for the shoulder season.
Instead we ordered lunch at The Fritz, which was delicious and I can highly recommend!
After lunch, we window shopped (slash actually shopped, since we'd both forgotten a handful of things on our rush out the door).
Salida is surrounded by amazing mountain views, which tempted us so much that we simply had to drive over to Browns Canyon National Monument for a quick little hike along the Arkansas River.
I would have loved to do a longer hike if we had had time, but since we were in a bit of a rush we just stopped by Hecla Junction and did a little loop by the river, where we saw about a dozen people out fishing – apparently it's known for world-class trout fishing!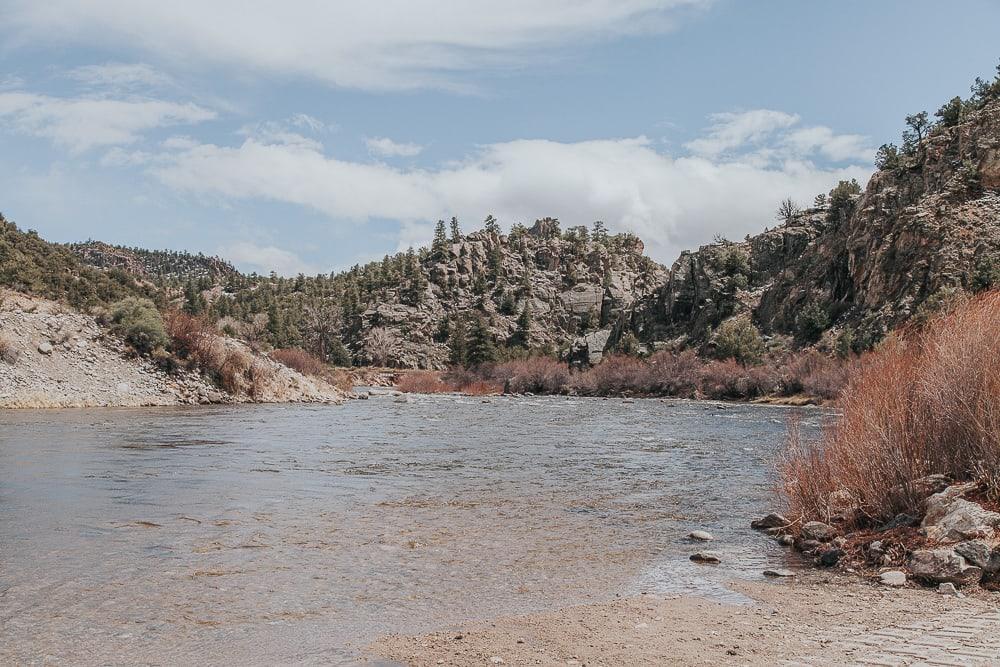 I loved that there was still a bit of snow on the ground from the morning showers, but in the afternoon it was warm enough to walk around in a t-shirt. Apparently that's Colorado!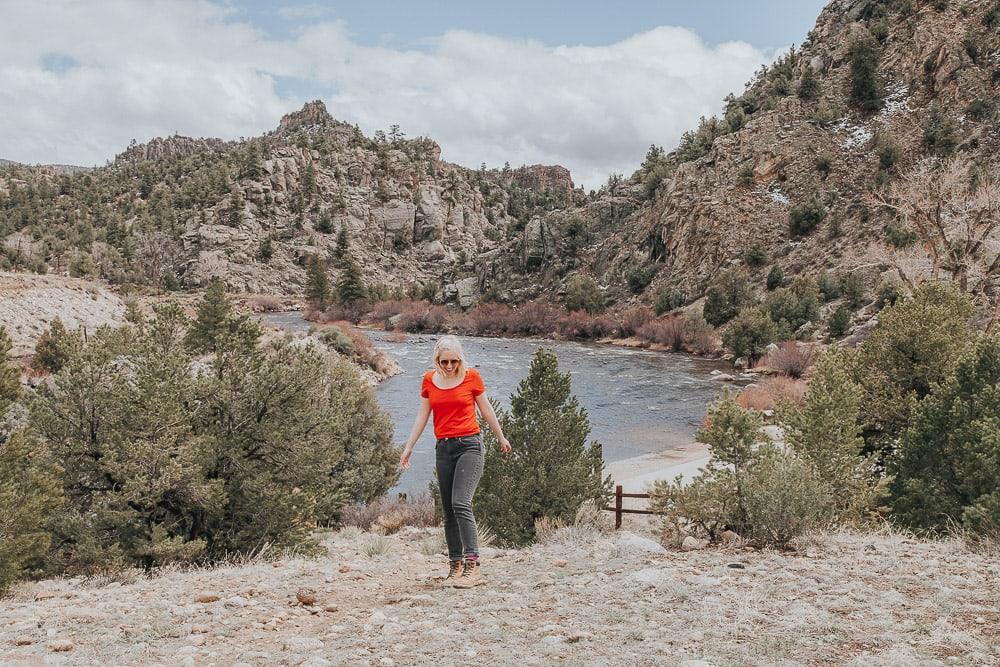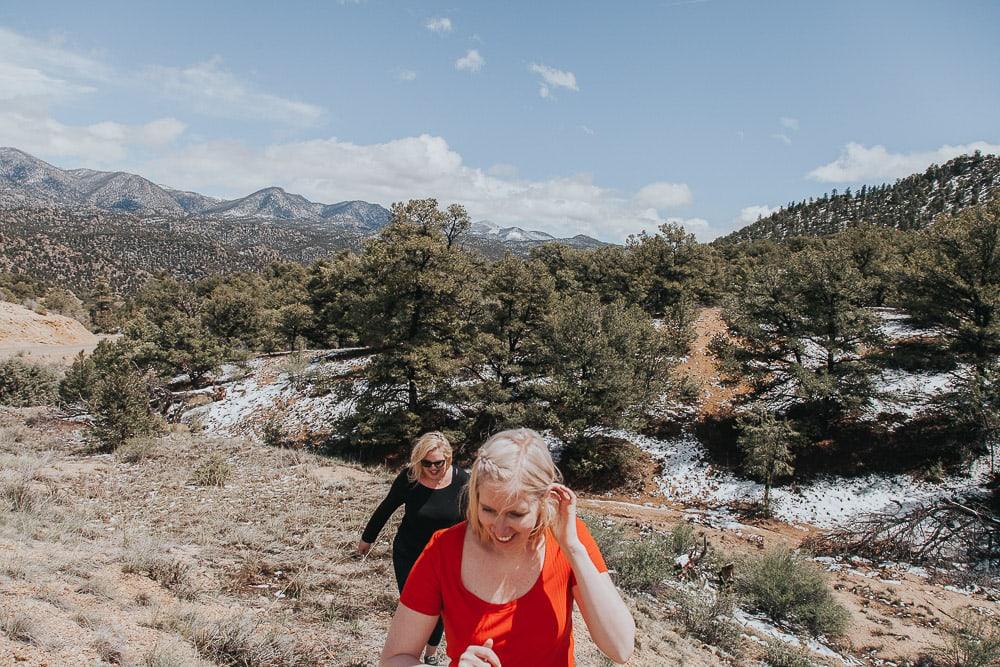 After Browns Canyon we met up with our tour guide Steve for a Salida Wild West History Tour. It was honestly one of the highlights of the entire trip, with Steve somehow managing to make the town's violent history part of an engaging and humorous 75-minute story.
Salida was founded in the 1800s as a stagecoach stop and later became a key  stopover for travelers on the Denver & Rio Grande Railroad. Downtown Salida is on the National Register of Historic Places, with many of the buildings and even old billboards remaining relatively in tact.
It's so hard to imagine all the crazy Wild West events actually taking place in this adorable little mountain town.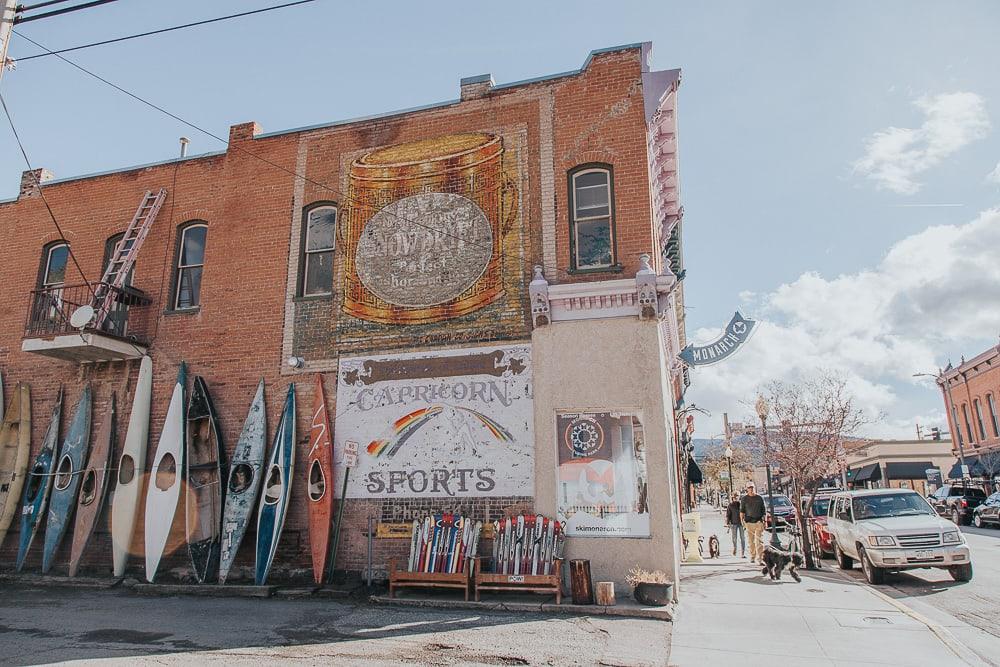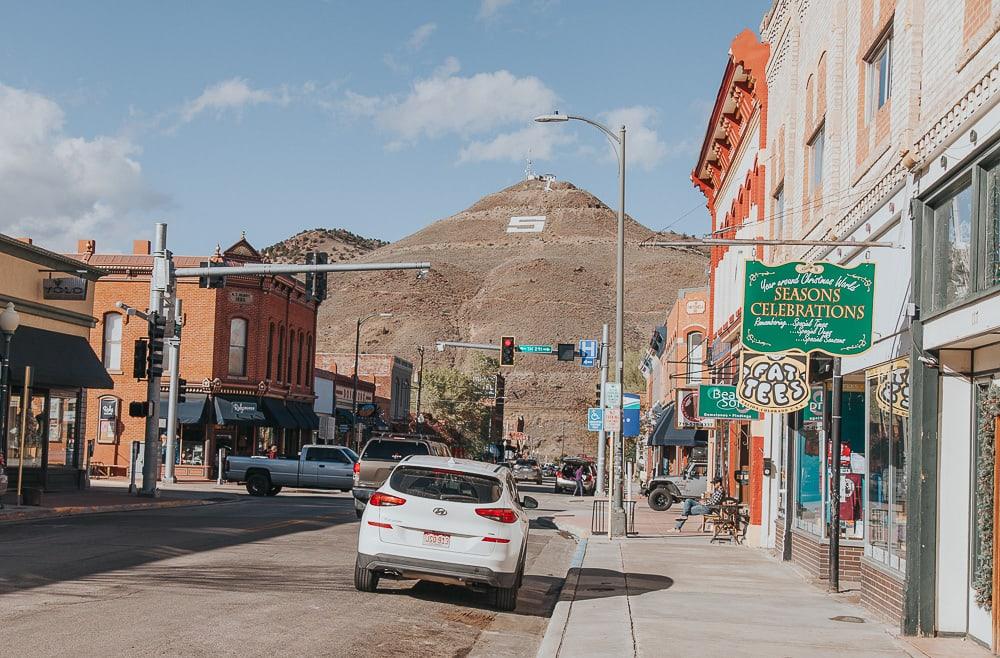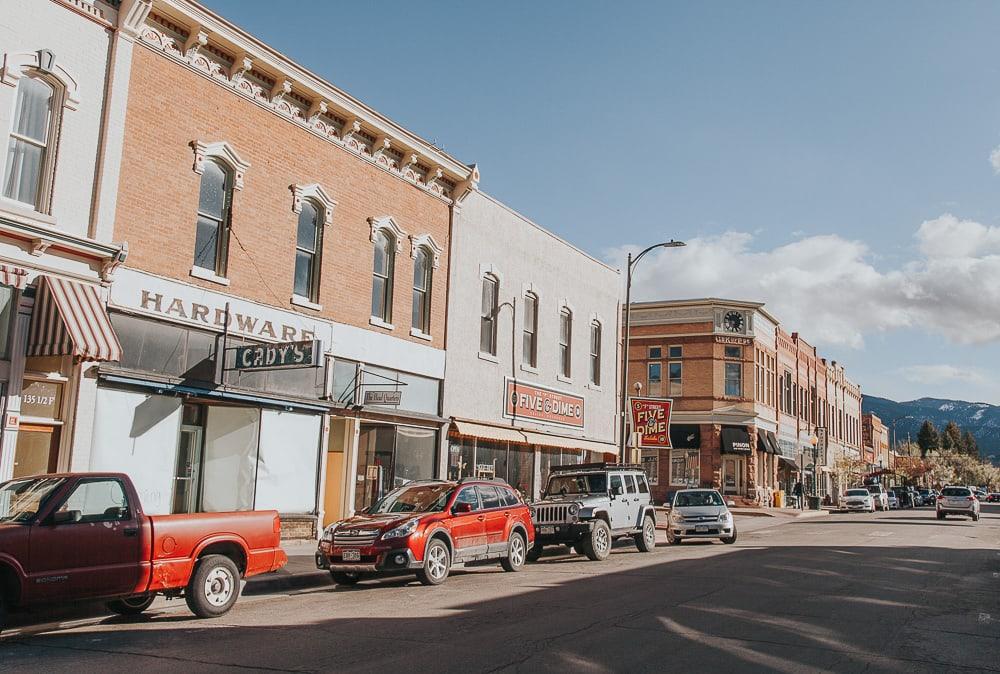 Steve also offers a ghost tour of Salida, which Anna said she really wants to do because apparently a hotel we visited on the tour totally felt haunted. So like, I will definitely not be doing that tour.
While we would have loved to spend longer in Salida, after the tour we headed over to the Surf Hotel and Chateau in Buena Vista, where we were spending the night.
The hotel was right on the river with a stunning wrap around balcony. Again, I really wish we could have stayed longer – who knew a 5 week road trip could feel so rushed?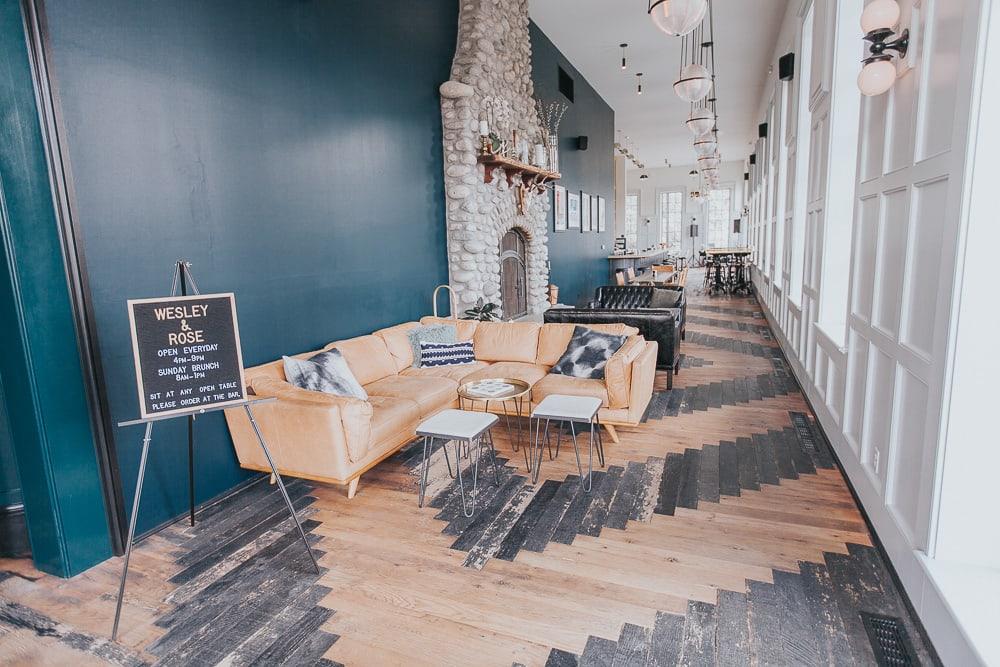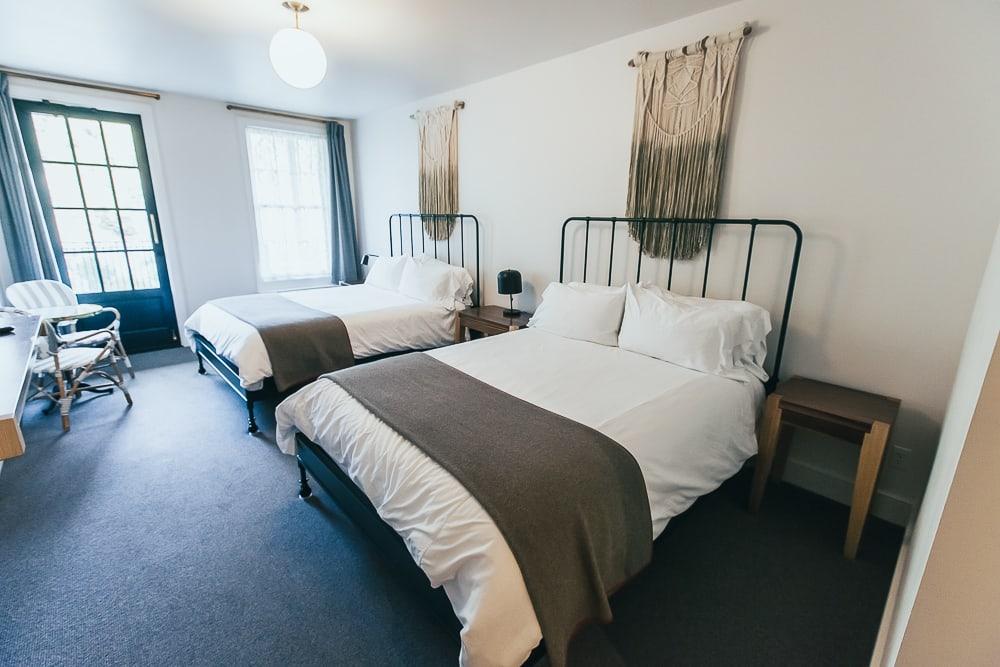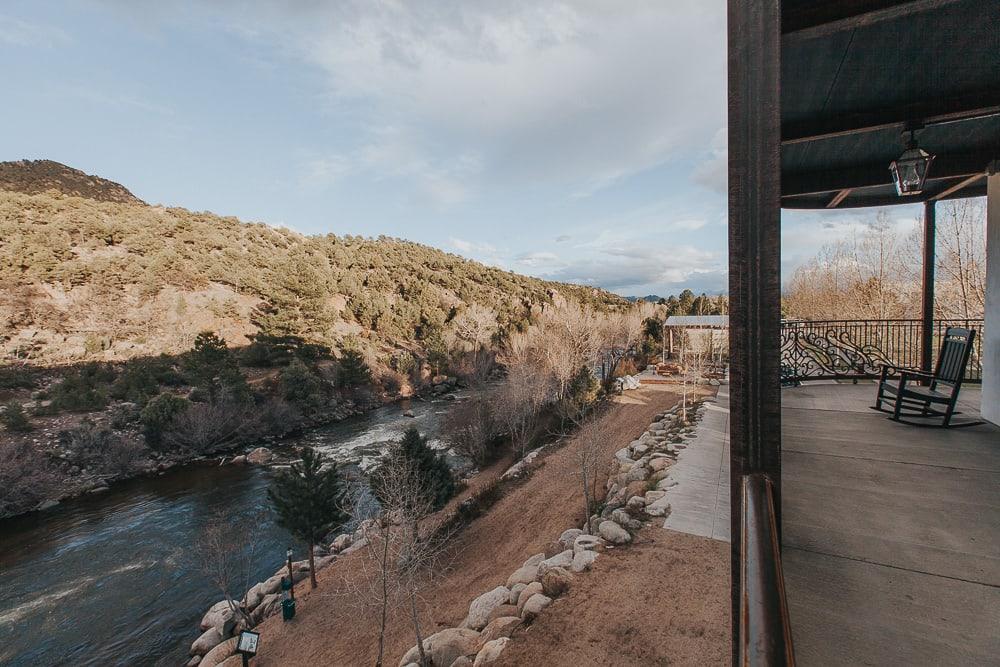 For dinner we checked out The Lariat. While there weren't any shows while we were there, this restaurant regularly features live music and entertainers. And you can tell—the large bar had pool tables, great drinks and food, and an outdoor patio, as well as a large stage for performers. I probably should have taken photos of the inside of the restaurant, but instead I just took a photo of Anna.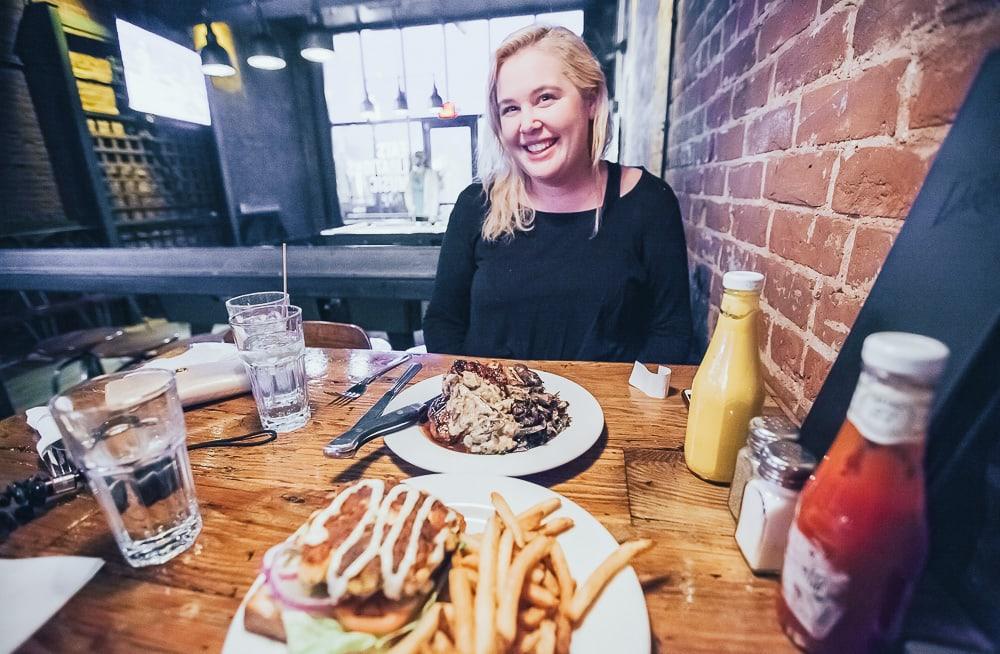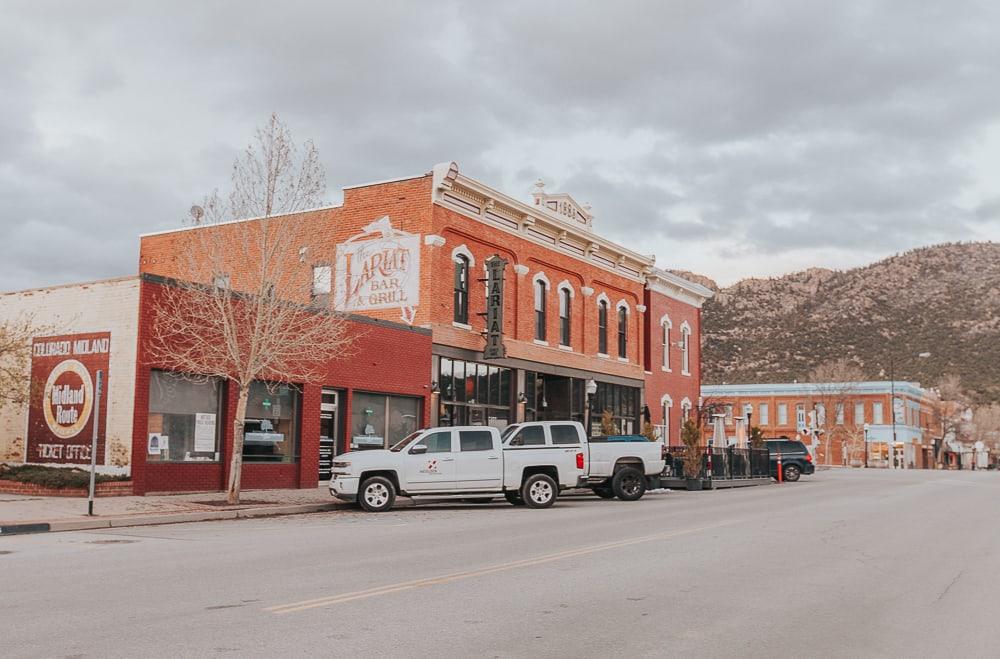 Buena Vista itself is another super picturesque Colorado town. Did you ever watch Everwood? Buena Vista totally reminded me of Everwood – and I loved that show in high school.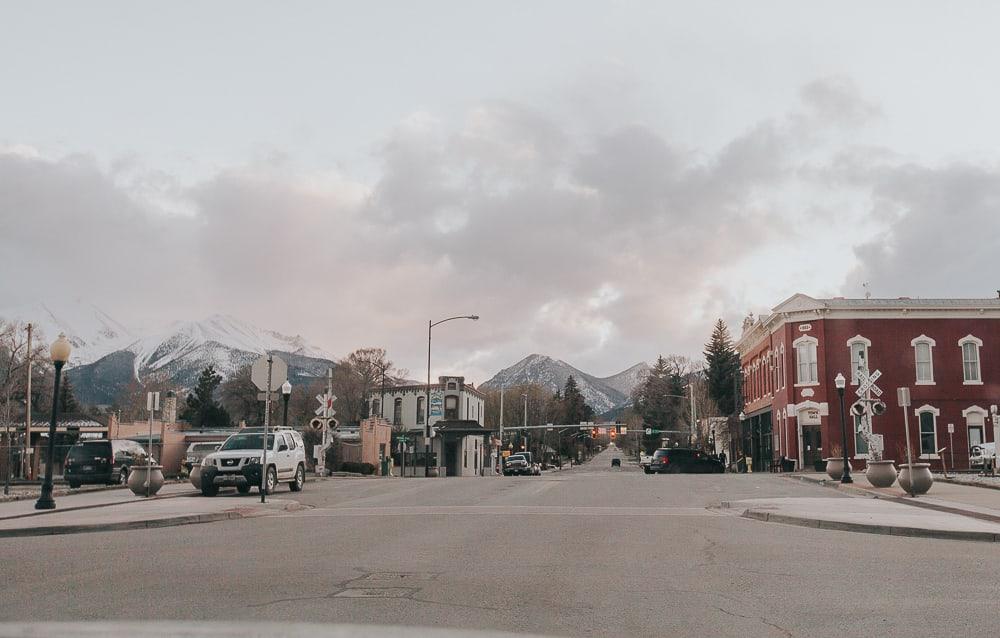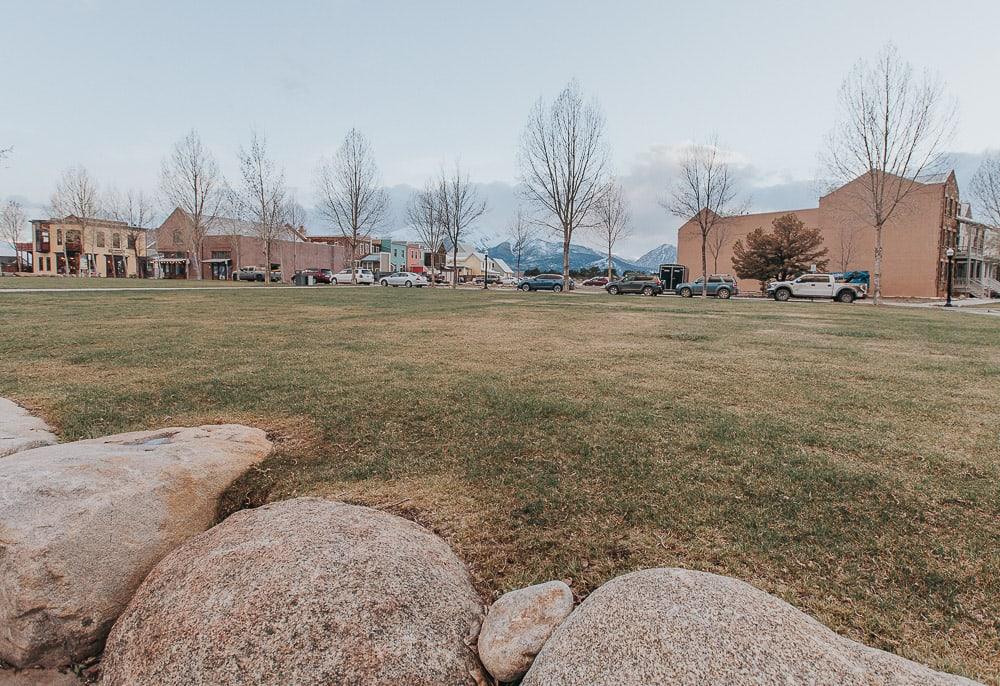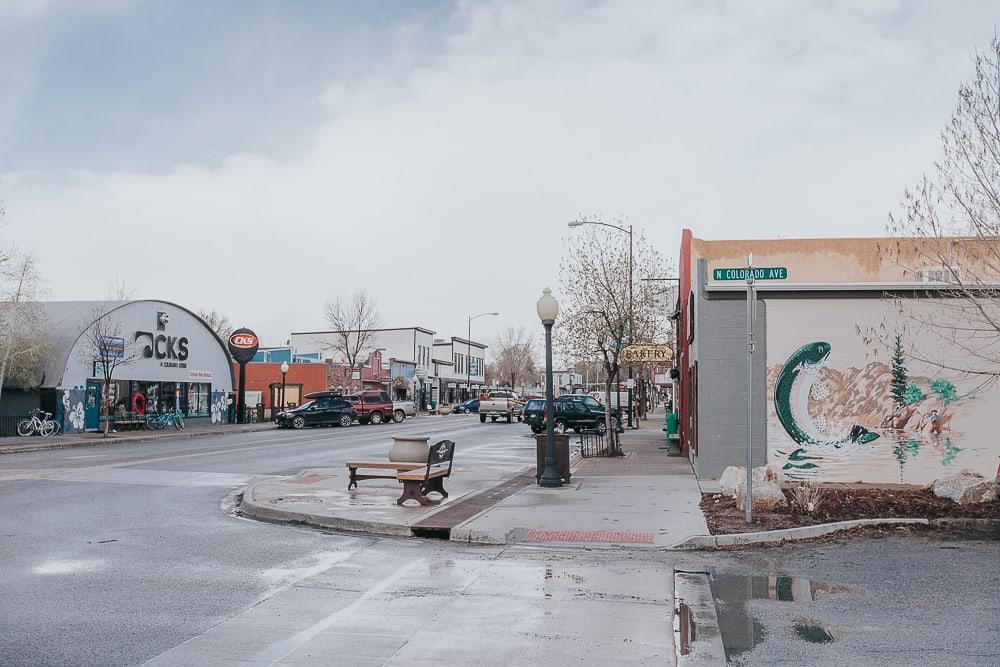 In the morning we drove over to Mount Princeton Hot Springs Resort to enjoy a soak in the hot springs and even more gorgeous views. Like oh my goodness, the drive from Buena Vista to Mount Princeton! I could seriously just do that drive over and over for the next five weeks – especially if I got to soak in the hot springs at the end of it each day.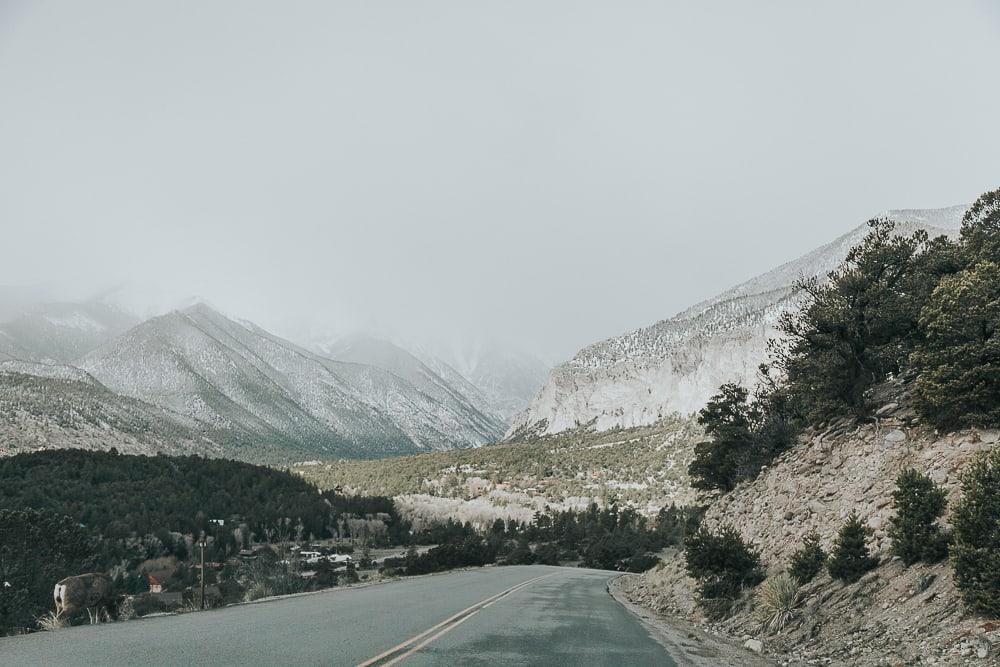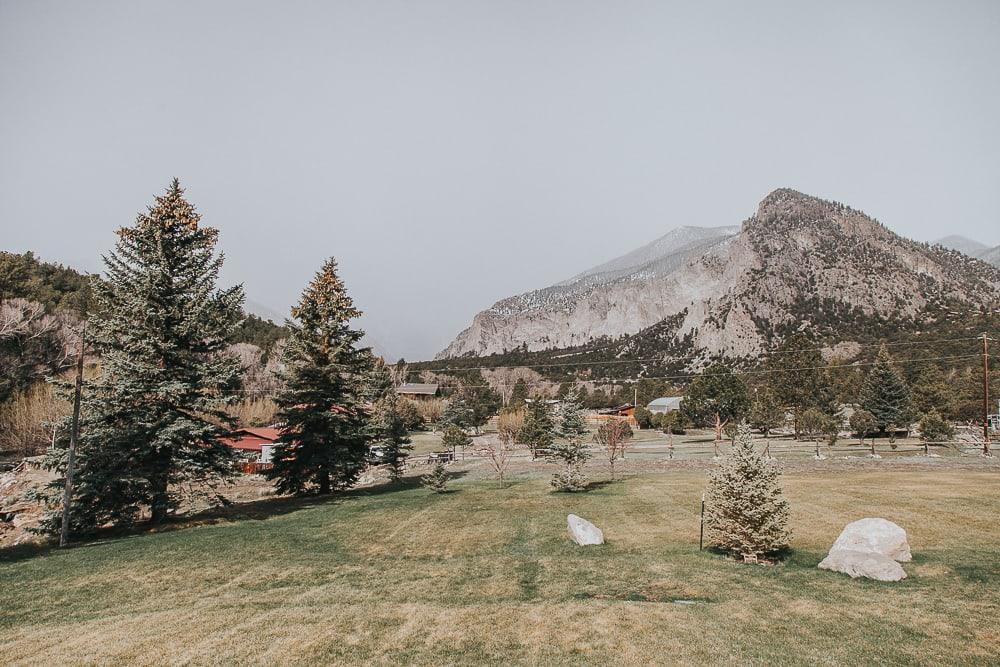 This is going to make me sound so ignorant, but I somehow had no idea Colorado has hot springs? Like I knew Idaho is famous for them (which was one of the reasons Idaho is on our road trip itinerary), but apparently Colorado has loads of hot springs too!
What I loved most about the hot springs at Mount Princeton is that they're naturally odorless, unlike the typical egg-like smell you get around other hot springs – at least that's what I remember most from my visits to hot spring towns in Japan.
The property is also enormous with a variety of accommodation options including individual cabins. Again we were visiting on the shoulder season, as the ski season is over but summer traffic hasn't really started up. So if you want a quiet escape, visit in April/early May!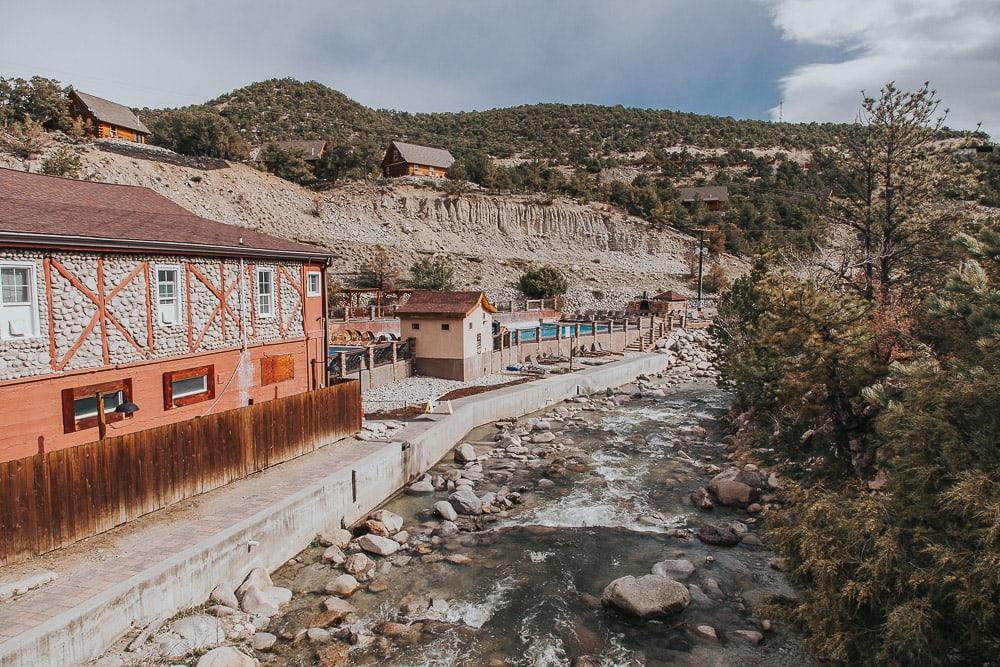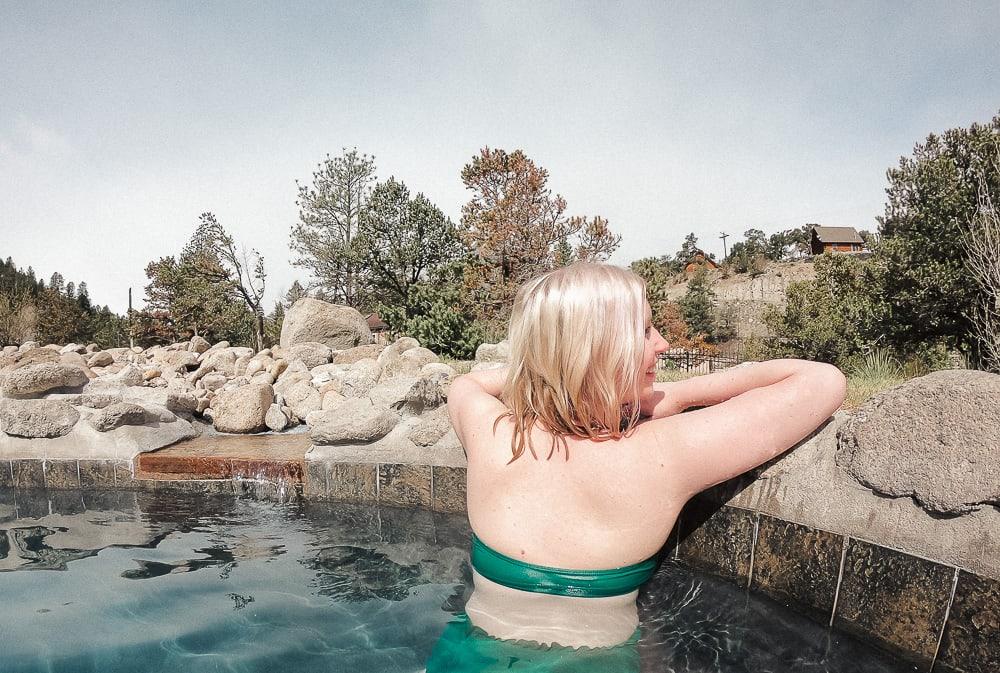 This was actually Anna's first time in a hot spring and at first she was really hesitant I think now she is hooked! Like I seriously had to drag her out of the springs so that we could head to our next stop: Pagosa Springs.
But if you know anything about Pagosa Springs you'll know that Anna was in luck – this wouldn't be her last soak in Colorado hot springs.