I visited Pagosa Springs as part of a paid campaign with Colorado Tourism.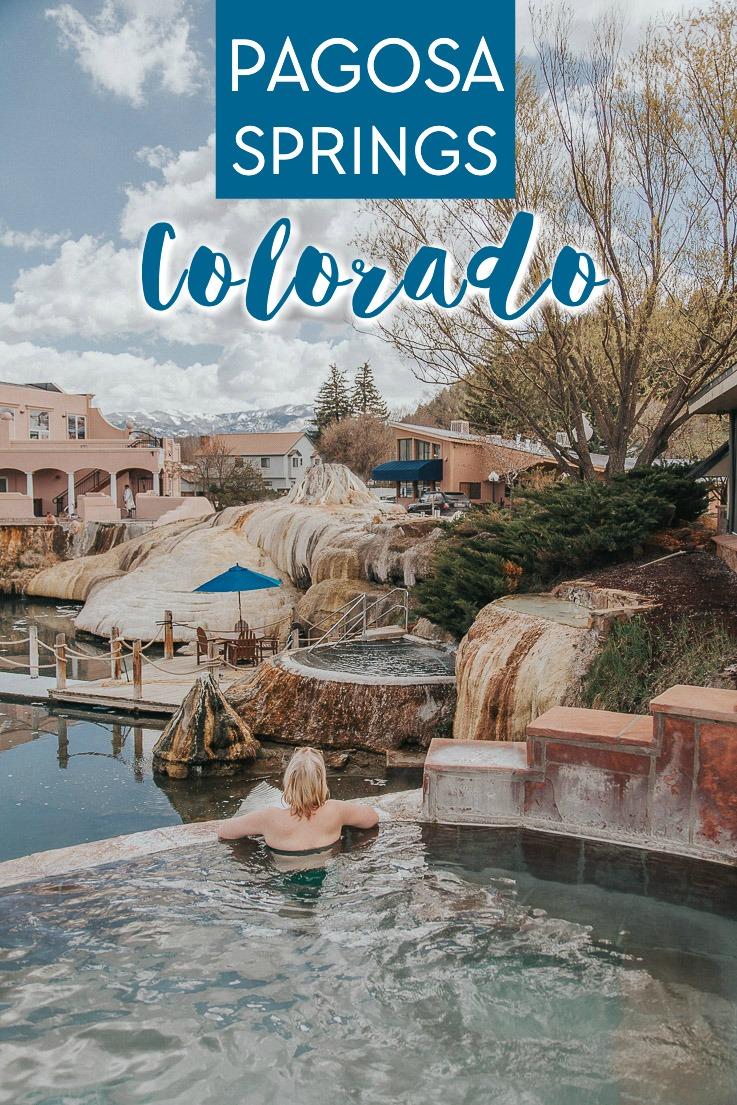 After leaving Salida and Buena Vista, we drove down to Pagosa Springs. This was my favorite part of the drive we did in Colorado, and once again we experienced several seasons in one day.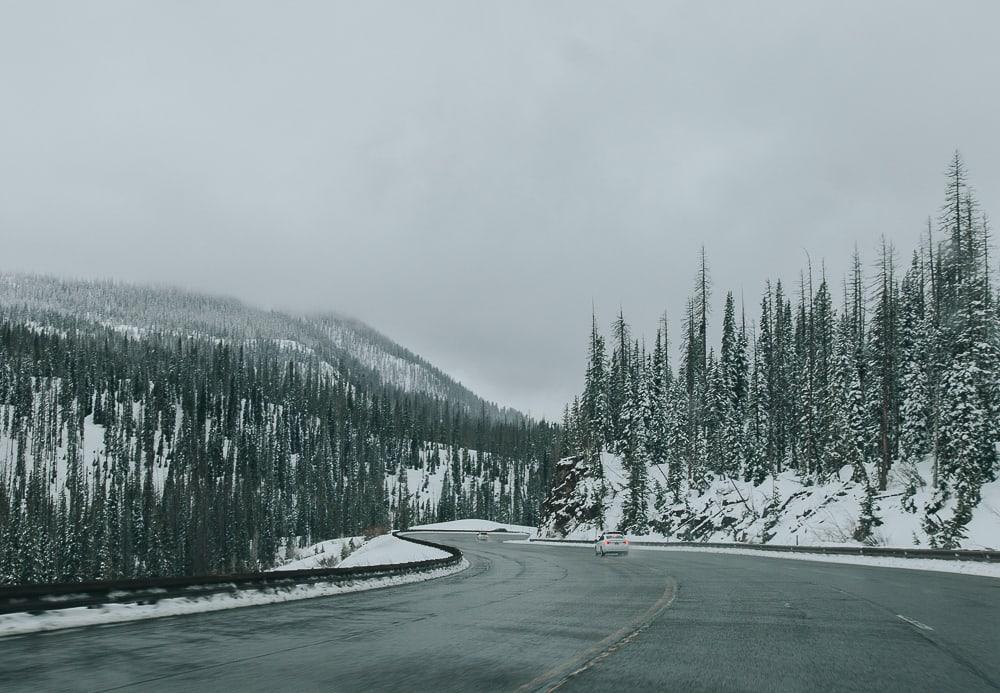 The drive through the Rio Grande National Forest was especially beautiful.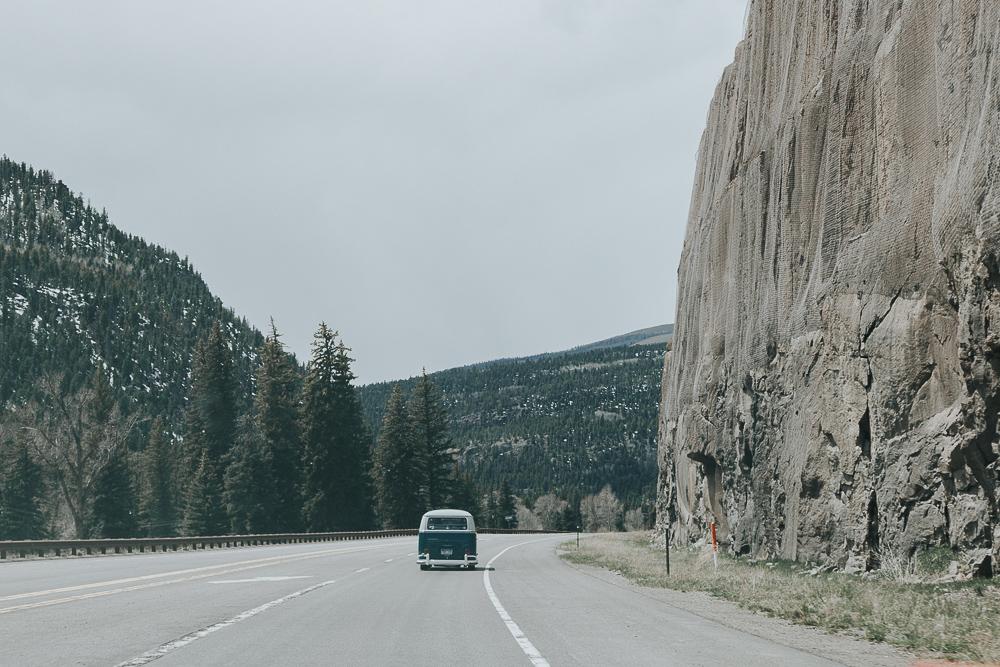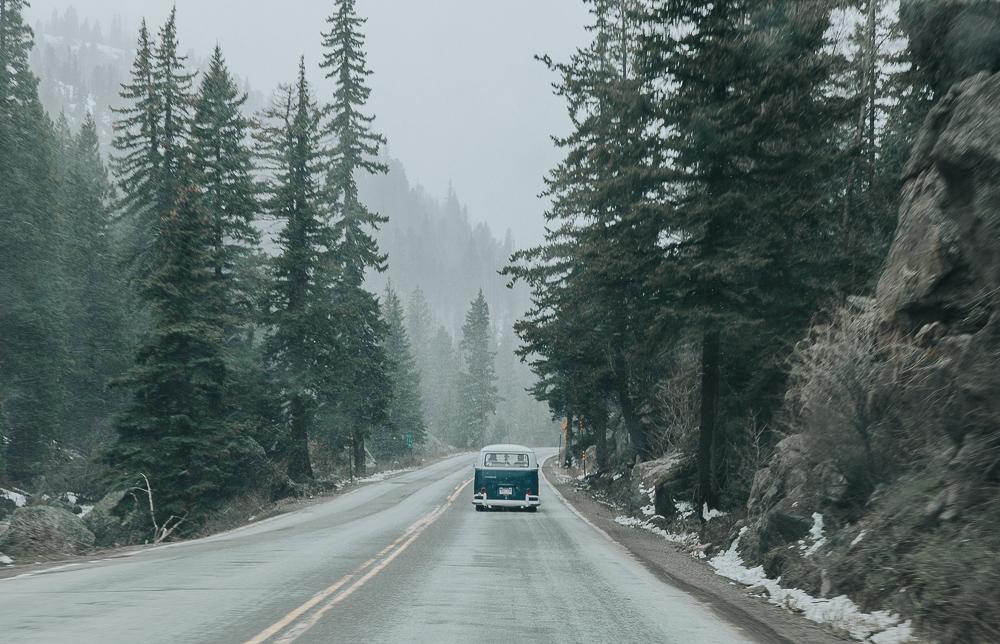 And yes, I made Anna stay behind this picturesque van the whole time, because I am the worst passenger ever.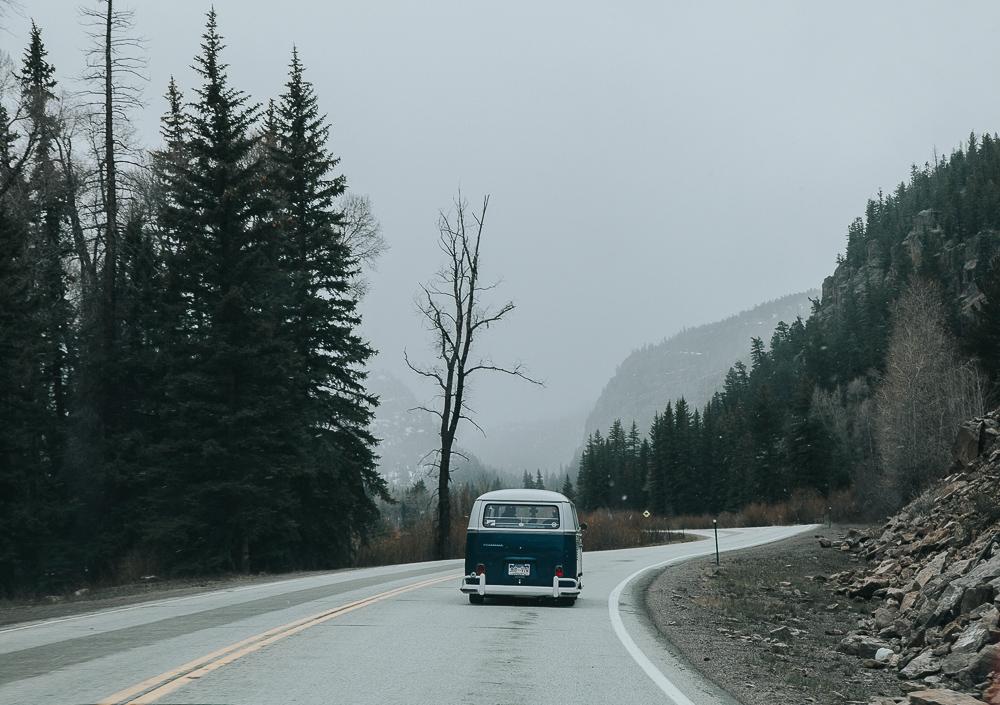 While the three million acres of national forest and wilderness areas surrounding Pagosa Springs are probably reason enough to visit, I'd say the main draw is – you probably guessed it! – the hot springs. And what's cool, or I guess actually hot, about the springs is that the mineral waters bubble up from the world's deepest geothermal hot spring.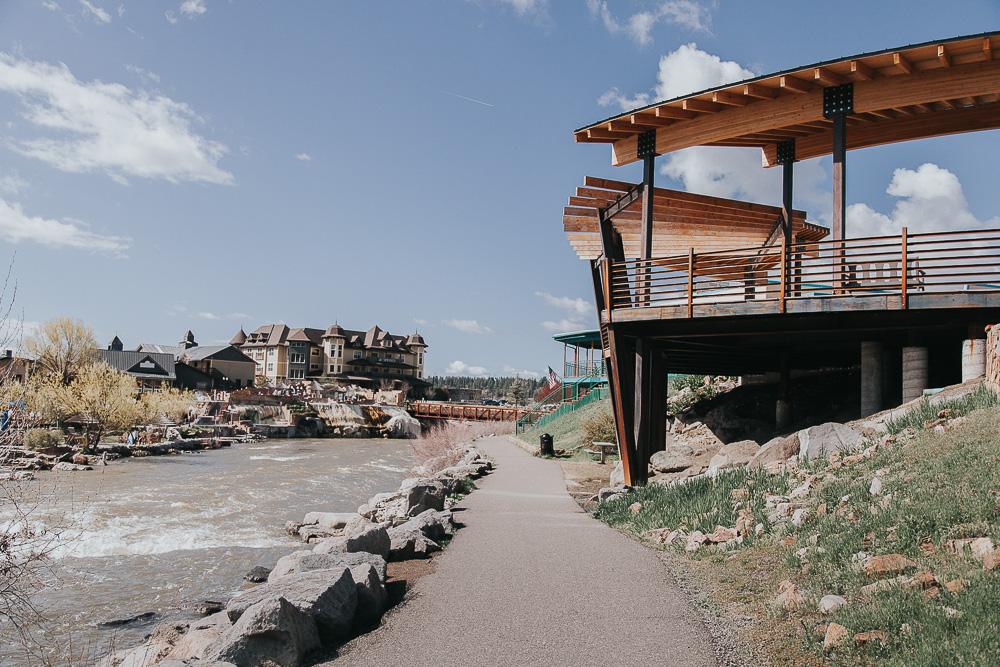 We stayed at The Springs Resort & Spa, which has twenty-three hot spring pools with varying temperatures (the "lobster pot" sure lived up to its name on my pale Scandinavian skin!).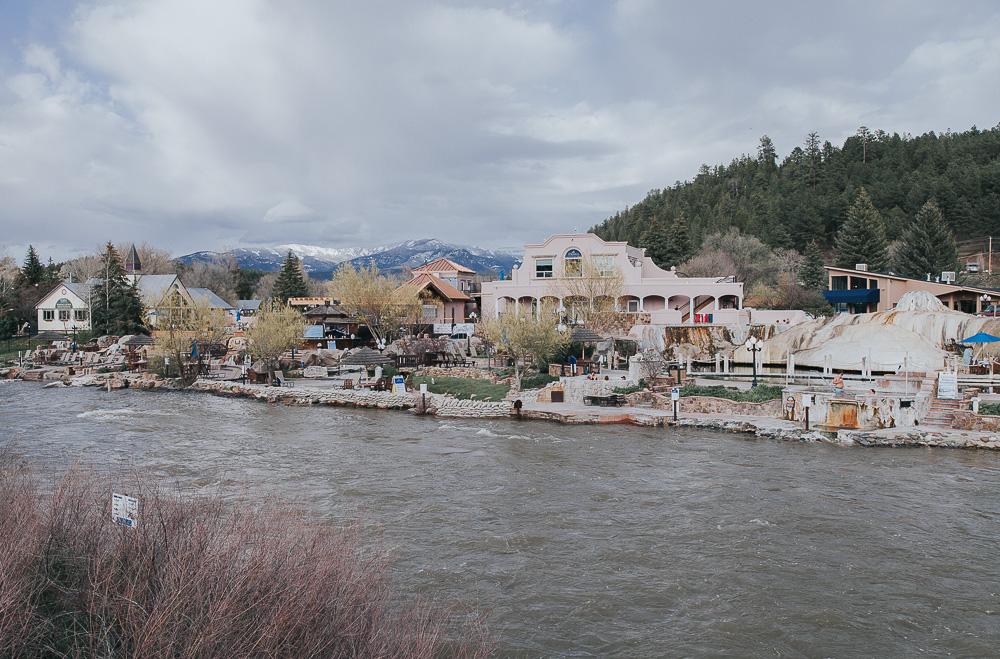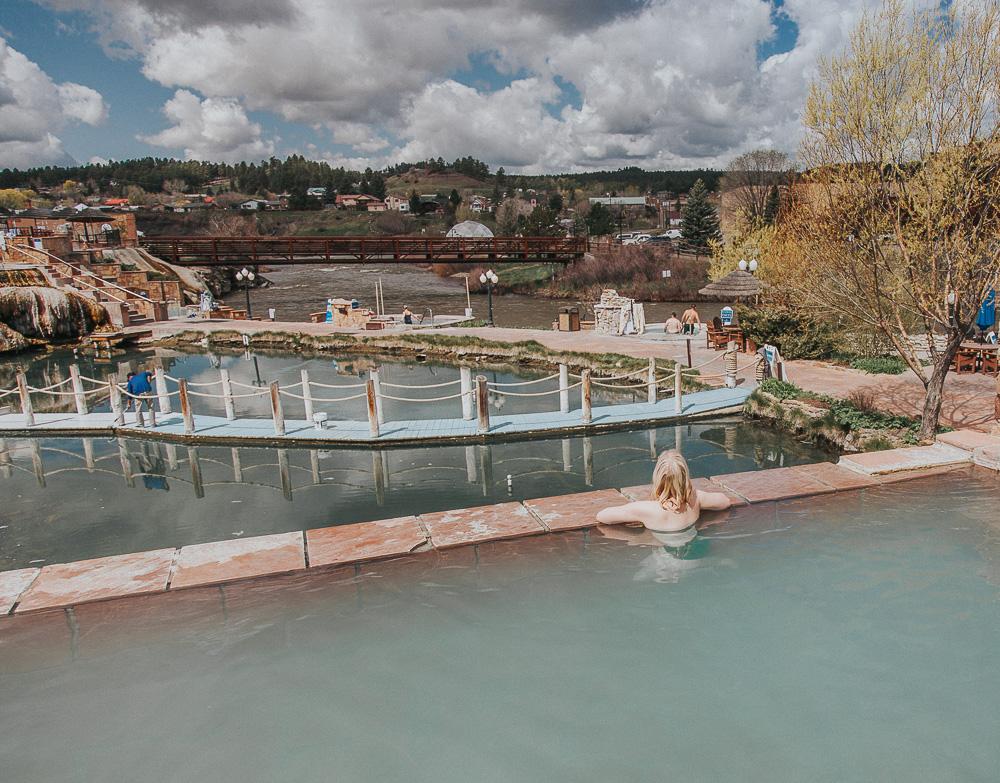 I loved that the pools are set at varying heights, with some right along the San Juan River.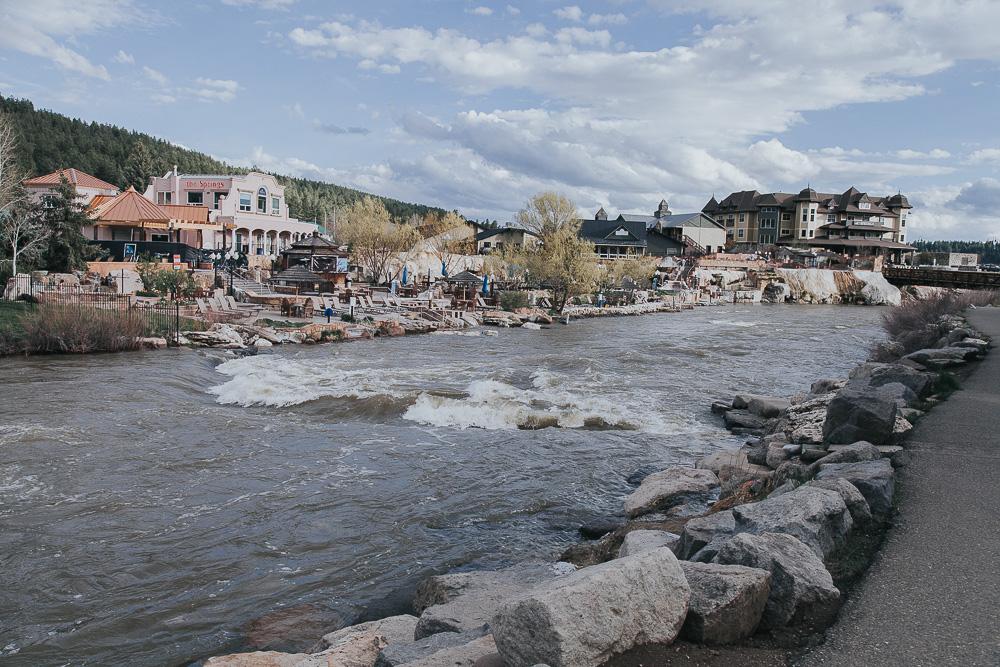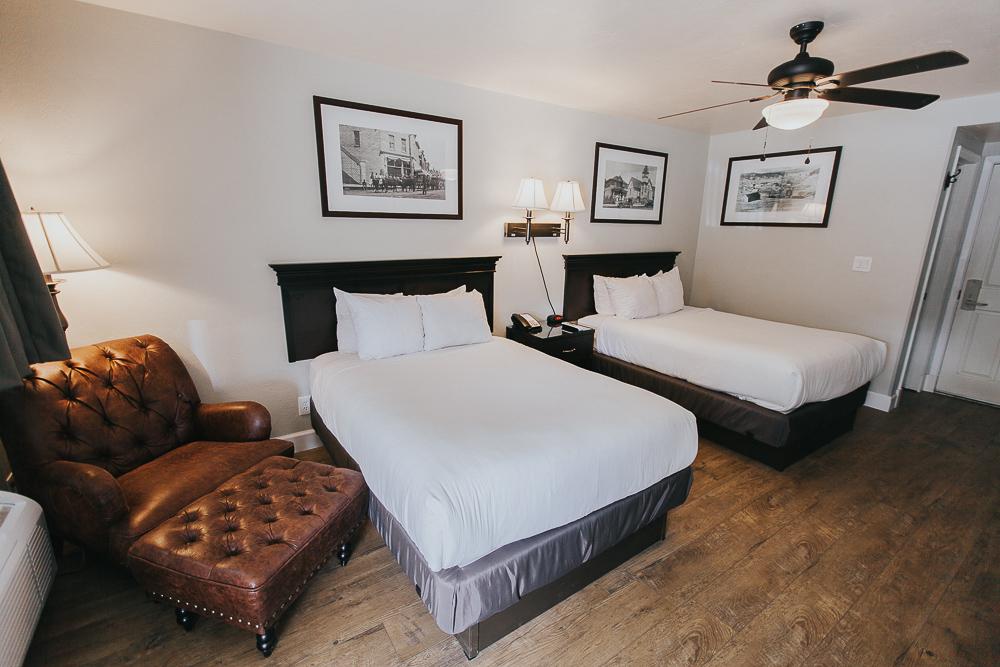 Our room was conveniently right across from the springs. And the best part was that we had 24 hour access to the springs, so after dinner we were able to go for a late night soak under the stars. Did I mention it was the best? It was the best.
Um, but I only took photos of the daytime, so you'll have to picture those starry skies on your own.
I really loved staying at The Springs, but later in Santa Fe we met a woman who used to live in Pagosa Springs and she said that the local secret is the hot spring hotel across the street, Healing Waters.
Of course that's all hearsay, but you know I'm a sucker for local tips.
Speaking of locals, while soaking in the hot springs was an obvious highlight of my time in Pagosa Springs, I also really loved our time outside of the water, getting to know the locals.
When we first got into town we headed straight for The Choke Cherry Tree for a chocolate making class!
This was a serious high school throwback for Anna and me, as we used to always make messes in Anna's family's kitchen perfecting our brownie recipe. And no, not those brownies – we were the wholesome sort of teenagers who were obsessed with sleepovers and discussing the meaning of life.
And since I'm sure you're wondering, according to our teenage selves the perfect brownie "recipe" is: use Ghirardelli double chocolate brownie mix and tilt the batter in the brownie pan so that half of the brownies come out really thick and the other half thin and crispy.
Anna and I were just making fun of ourselves remembering that, but now I really want to make them the next time we stay at an Airbnb with a kitchen on this trip. Maybe we missed our calling?
Anyway, the chocolate making class at The Choke Cherry Tree was seriously so fun, and sort of silly (at least my truffles turned out very silly-looking), but also so delicious. Plus we each left with a box of truffles, caramels, and chocolate covered fruit. The woman teaching us was so lovely and it served as a great welcome to Pagosa Springs, as we ended up chatting with her a lot about the town.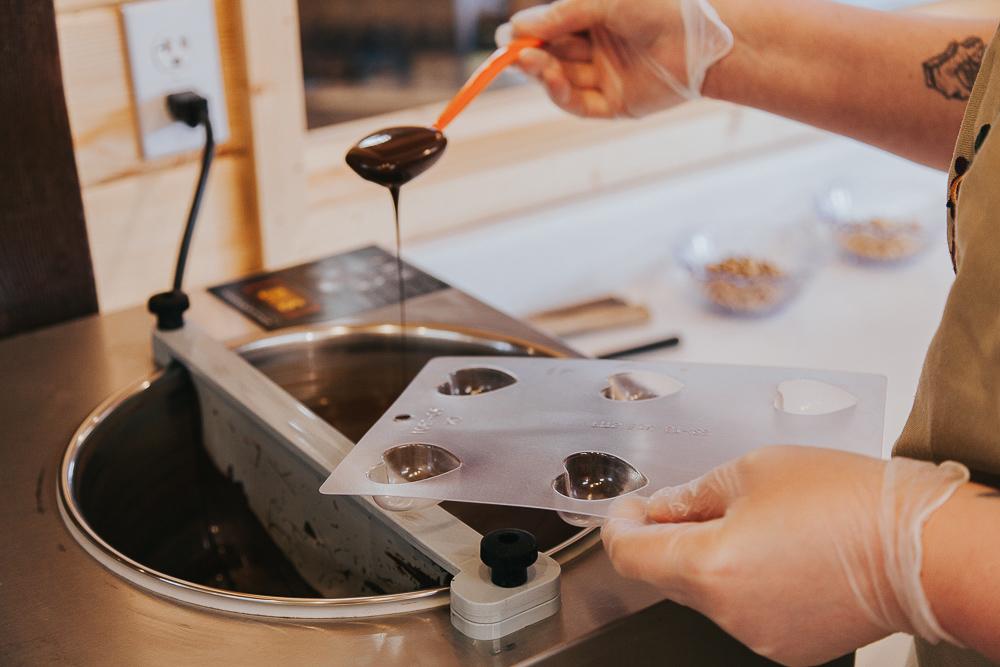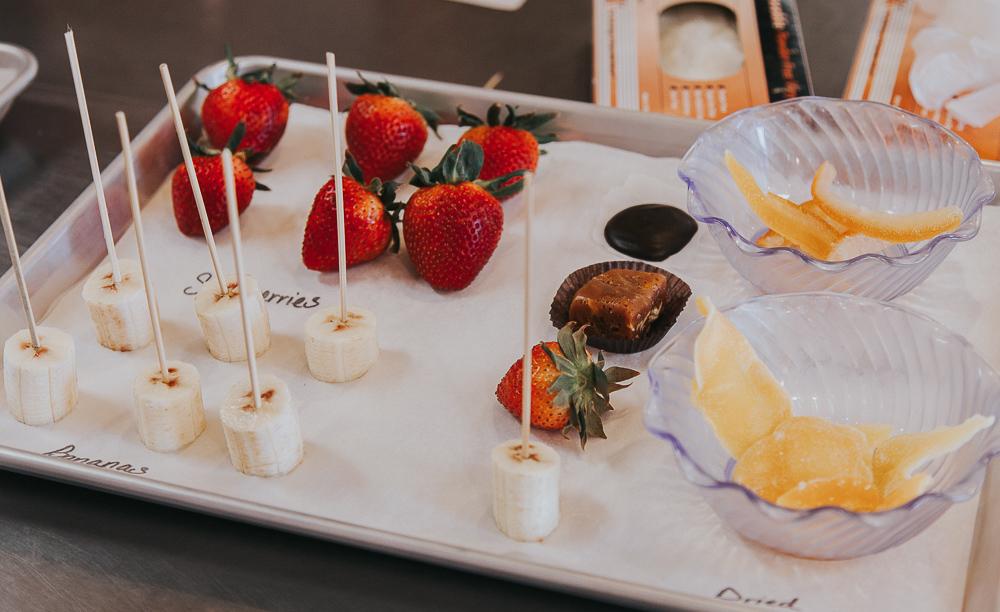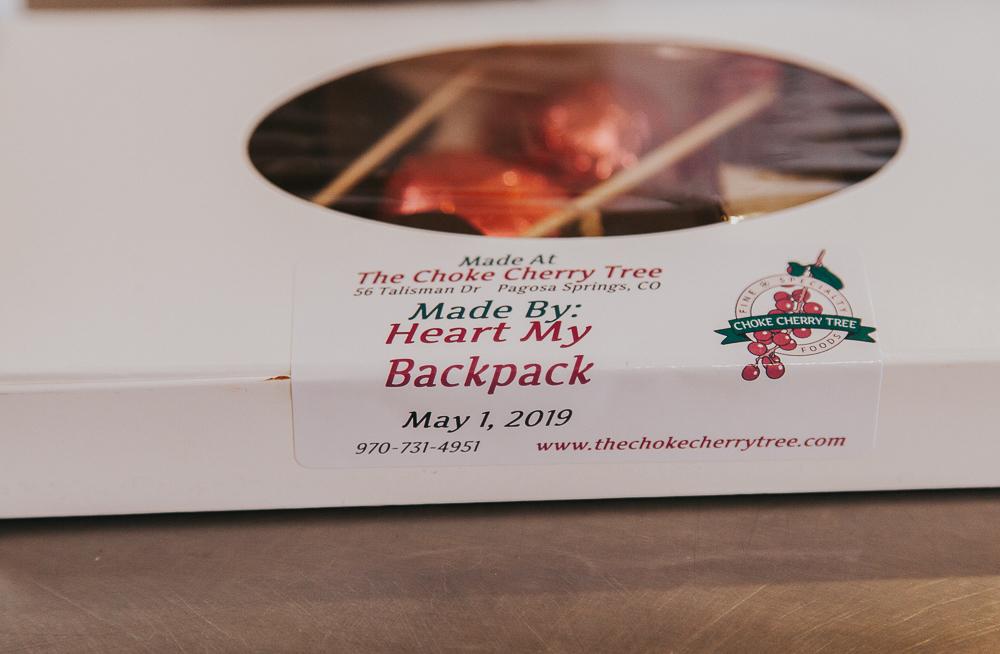 And then in the evening we had an even better chance to chat with locals, at Riff Raff Brewing's annual goat pairing.
Riff Raff is Colorado's first brewery powered by hot spring-fed geothermal heating. The founder Jason showed us the brewery in the basement of the restaurant and it was so impressive, as was our dinner.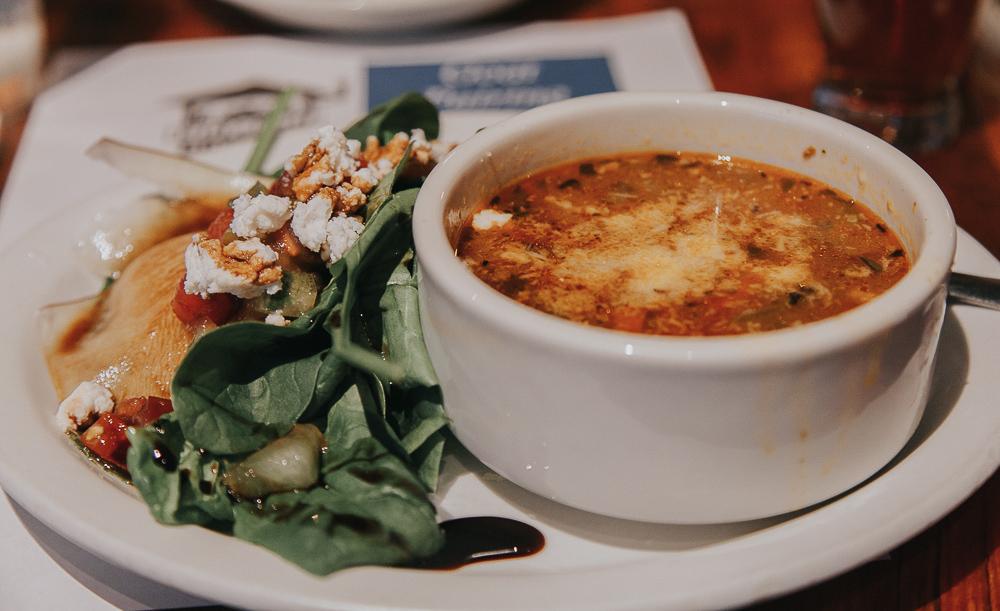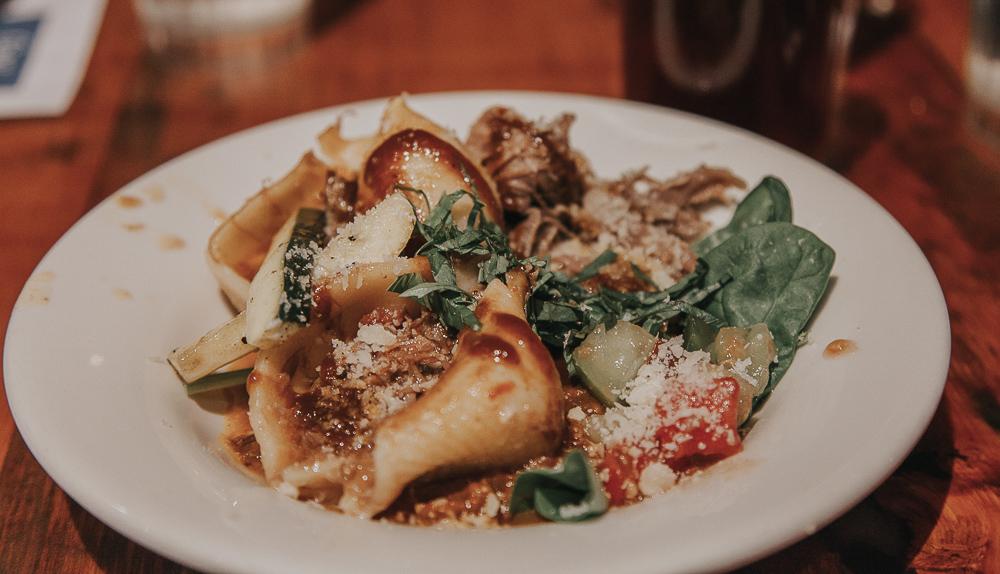 I really wish the goat pairing were a weekly event because I would love for everyone visiting Pagosa Springs to be able to experience it. This was a five-course dinner with various goat dishes paired with beers. I'm neither a beer nor a goat connoisseur, but everything tasted delicious.
But the best part about the pairing was that we were seated with a local couple whom we could ply with questions about Pagosa Springs all night, which I'm sure wasn't annoying for them at all. Except it must not have been because at the end of the night we followed each other on Instagram, which is obviously the sign of blossoming friendship.
One of them had grown up in Pagosa Springs and watched the small town become the tourist destination it is today, and a lot of what he said reminded me of my own feelings while living in Rauland.
It was a bit strange living in a small tourist town, as it often felt like the tourist crowds in the summer and winter disturbed our peace and quiet up there. And yet at the same time we were grateful for the tourists, as most of our jobs were thanks to them.
I'm not sure if most Pagosa Springs residents feel similarly, but at least it seemed like the guy we were speaking with did. He missed the good old quiet days when they had Pagosa Springs to themselves, but he also said that if tourism hadn't grown he likely wouldn't have been able to stay there.
Having lived for a while as a local with a love/hate relationship to tourists, I always feel a bit strange visiting places where locals are having a similar experience. Like I know they appreciate my being there, but I also know that they might be looking forward to low season without tourists.
Anna and I talked about it a bit while having our evening soak in the hot springs after dinner, and we agreed that everyone in Pagosa Springs seemed so friendly and welcoming that maybe they didn't mind too much the extra traffic on the roads and in the restaurants during high season. Pagosa Springs is clearly such a special place worth sharing with visitors.
There's a bit more to our Pagosa Springs story, but that's actually an entire story on its own, so I'll save it for another time.
All I'll say for now is that I'm so glad we have more hot springs left to visit on this trip, because I'm hooked.