Today I'm sharing a guide to a country that has been on my bucket list for pretty much as long as I can remember: Bhutan!
Now, I still haven't made it there, but my friend Christian of Unusual Traveler recently visited the remote Himalayan country and lucky for us he agreed to share some of his tips for visiting Bhutan (you might remember Christian from his guest posts about Nagaland and North Korea).
I have to admit it was a little hard for me reading this post because I felt SO envious. As a teenager I was kind of obsessed with visiting Bhutan and at university I enrolled in a Tibetan and Himalayan semester abroad program for the sole reason that it was supposed to include a month in Bhutan.
But then last minute the program was moved to Nepal instead! Ah I was so heartbroken. At least for like two minutes, until I remembered that Nepal was one of my favorite countries in the world – I had lived there when I was five years old so it was really nice to return.
But after that my dreams of visiting Bhutan sort of faded and to be honest I hadn't thought much more about going there until Christian messaged me last fall telling me about his own trip to Bhutan and much I need to visit Bhutan myself.
And so here are his tips for visiting Bhutan, including why you should go there, places to visit in Bhutan, the visa cost for Bhutan, and his favorite dish there.
The country
Bhutan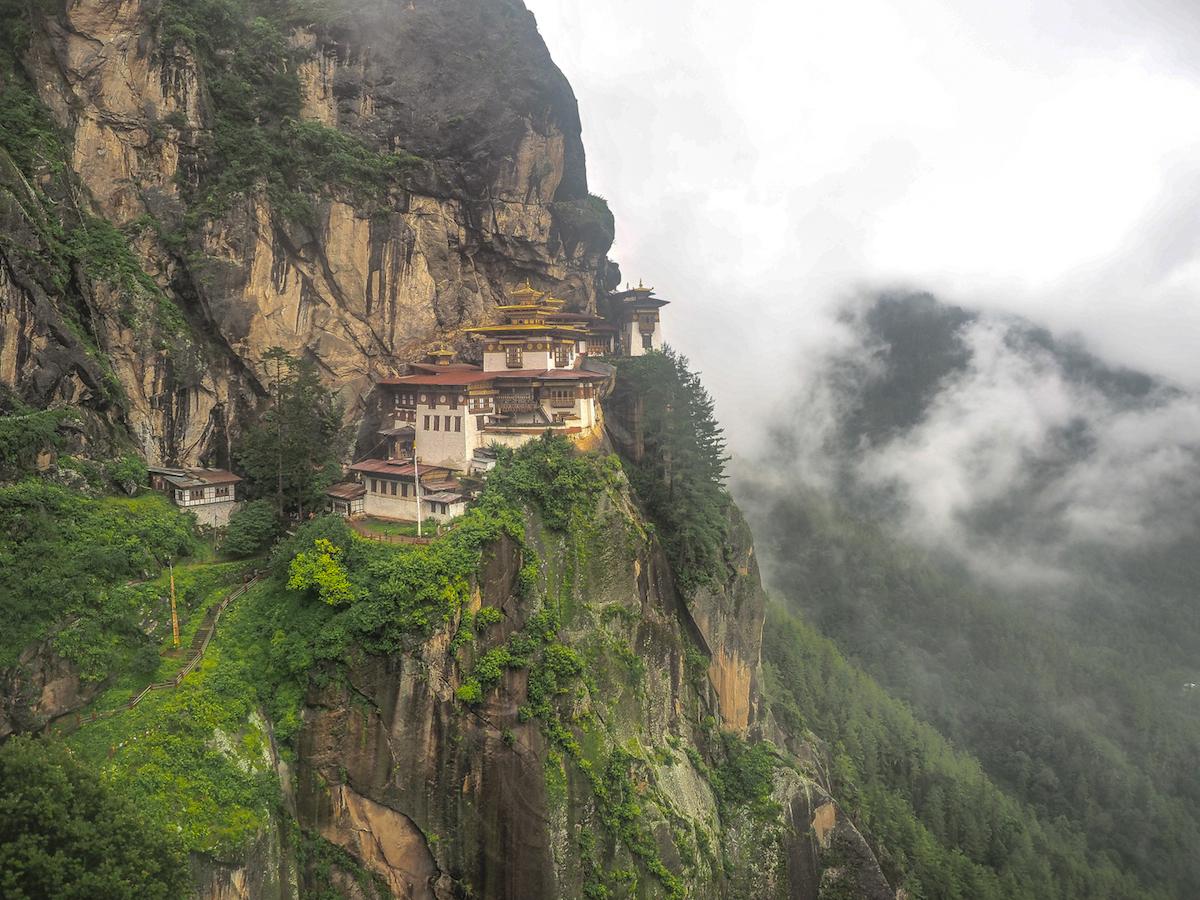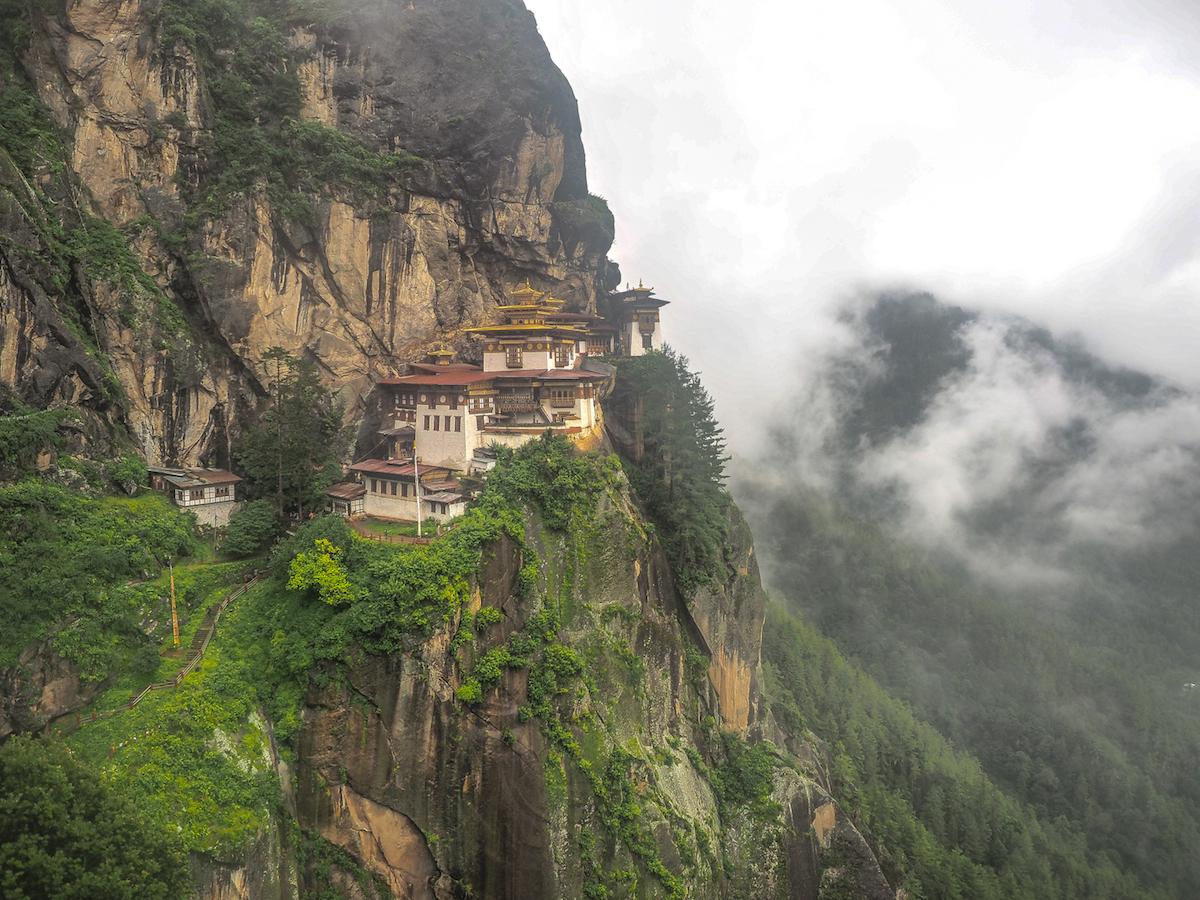 places to visit in Bhutan: Tiger's Nest Monastery!
Why you need to visit Bhutan
Bhutan is the most unique country in the world! There are no other countries in the world that are close to this amazing country.
Bhutan is probably one of the few countries I've visited offering me what feels like an entirely authentic experience. I would say Bhutan is probably like how Thailand, India and the other touristy countries were 100 years back.
The people in Bhutan still wear their traditional dresses – no one dresses up in their traditional dresses here just so that tourists can snap a photo of them.
Bhutan was closed for foreigners all the way up to 1974, with only 48,800 tourists visiting in 2015. The reason for the few tourists is of course because of the expensive visa fees.
You can ONLY visit Bhutan as a member of a tour group or on your own with a private tour guide.
The high season fee is the government-set fee of 250 USD each day in the months of March, April, May, September, October, and November. The low season fee is 200 USD for the months of January, February, June, July, August, and December.
There's also a surcharge of 40 USD for each day if traveling alone. So the fee is 290 USD each day in high season and 240 USD a day in low season if you're traveling alone.
This price might seem high, but it actually includes a guide, 3 meals a day, stays at 3*/4* hotels and a private driver.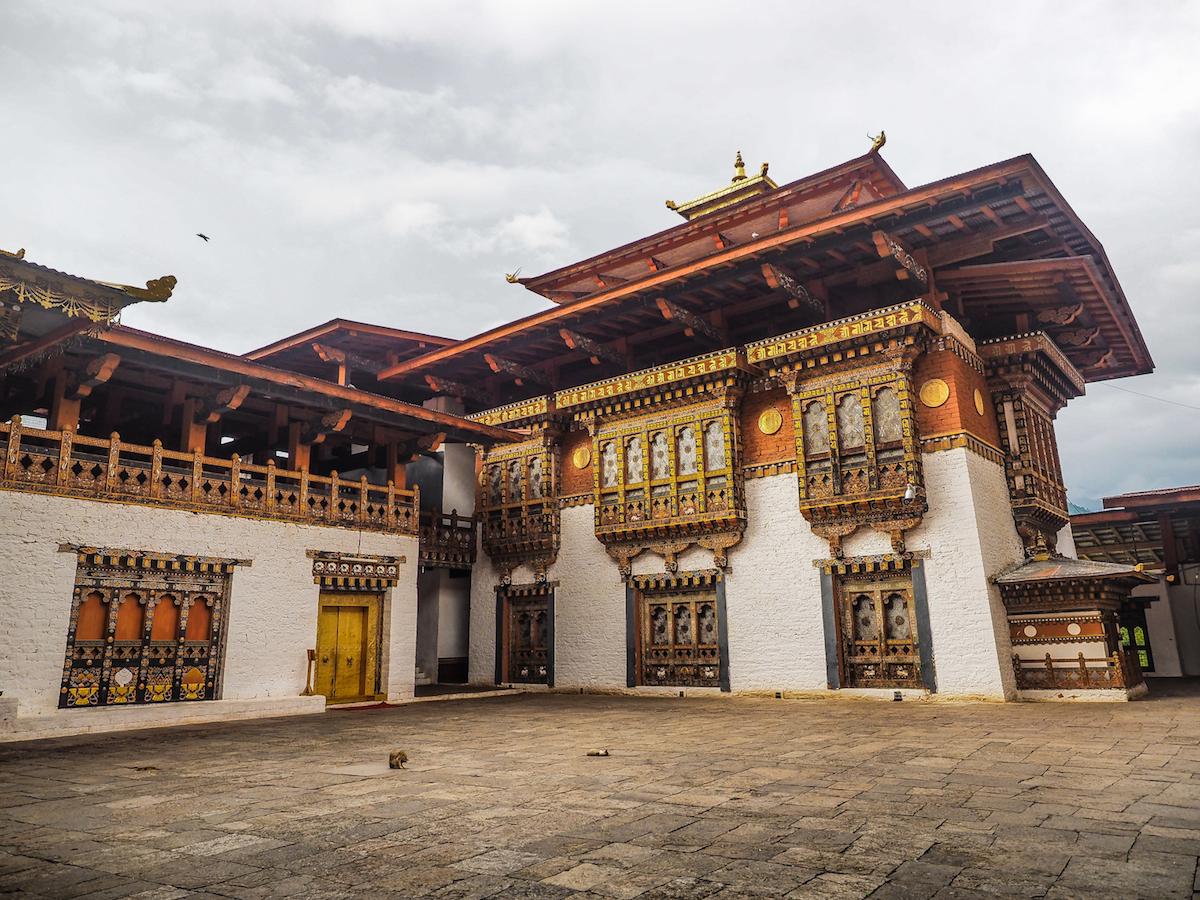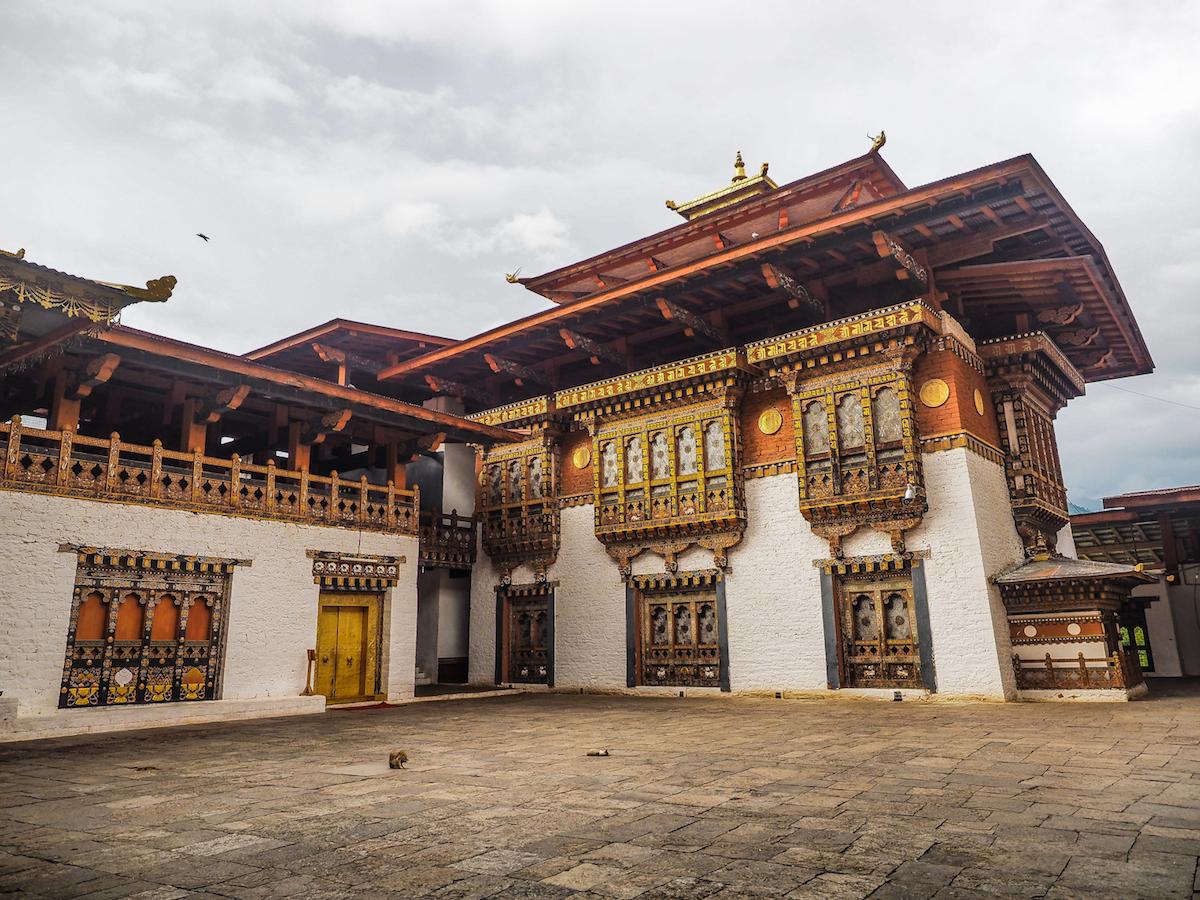 Places to visit in Bhutan
The Tiger's Nest Monastery is by far the most famous place to visit in Bhutan, and the reason why most people come here, but the Dzongs (fortresses) around the country are also well worth a visit, with Punakha Dzong being the most famous one.
Personally, Laya in far northern Bhutan was my favorite, but it´s only reachable by a hard 2-day hike. Laya is one of the most remote settlements on earth and home to the Layap Minorities.
Getting around in Bhutan
You will have a private driver included in your visa fee, and he will take you to all the places you wan to visit in Bhutan!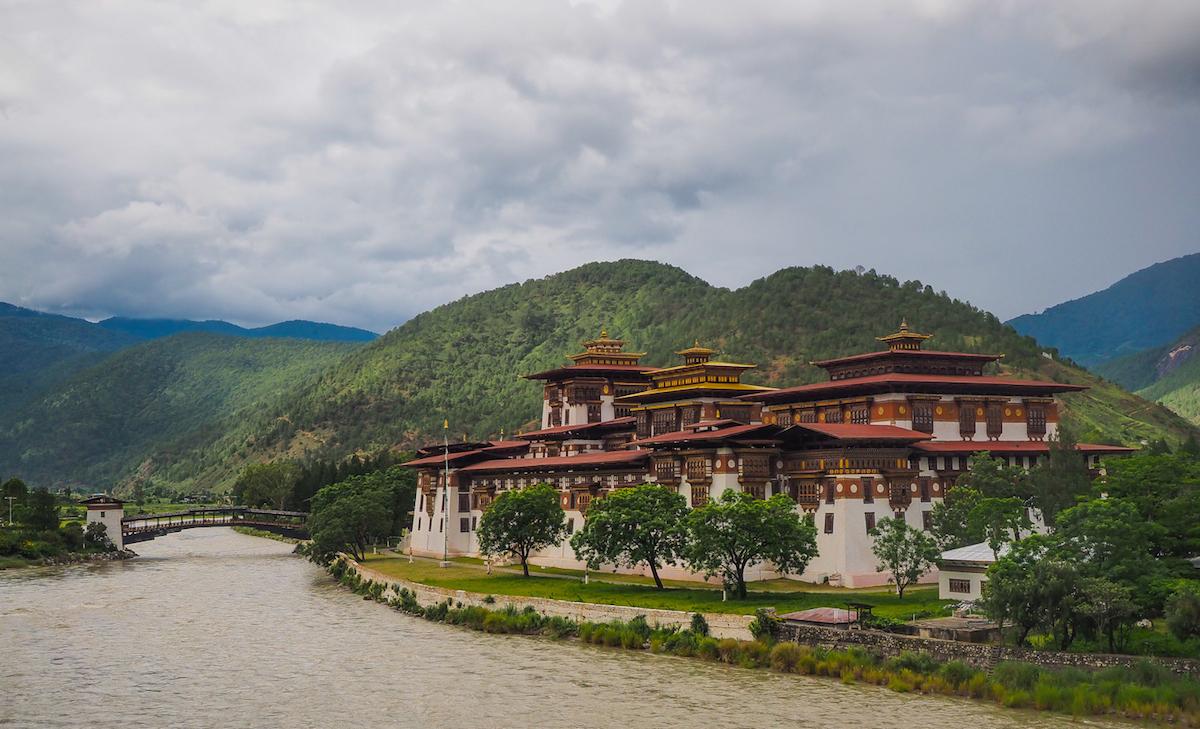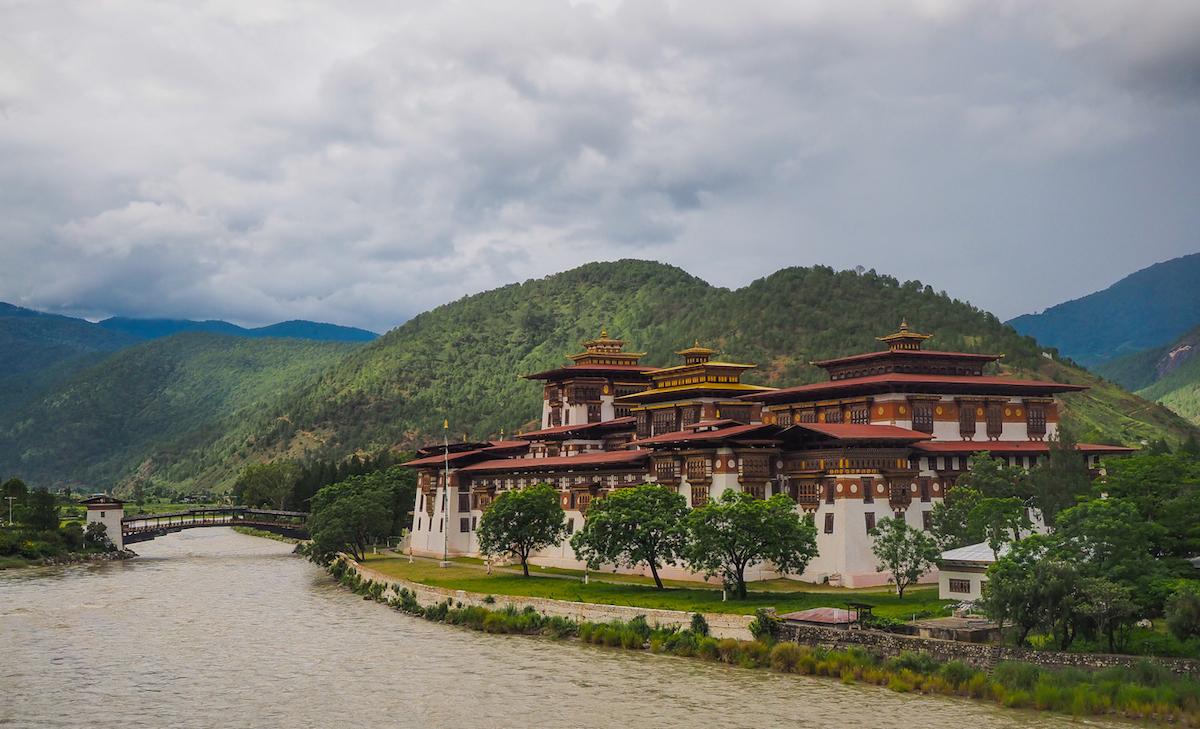 Accommodation in Bhutan
All accommodation is also included in the visa fee, so when staying in cities will you stay in 3* or 4* hotels, whereas when going to remote places will you stay in home stays.
What to eat in Bhutan
The food in Bhutan is pretty similar to what you find in Nepal, just with more chilly. Both Tali and Momos are the most popular dishes among the locals. But my favorite local dish was Jasha Maru – diced chicken with chili served with rice.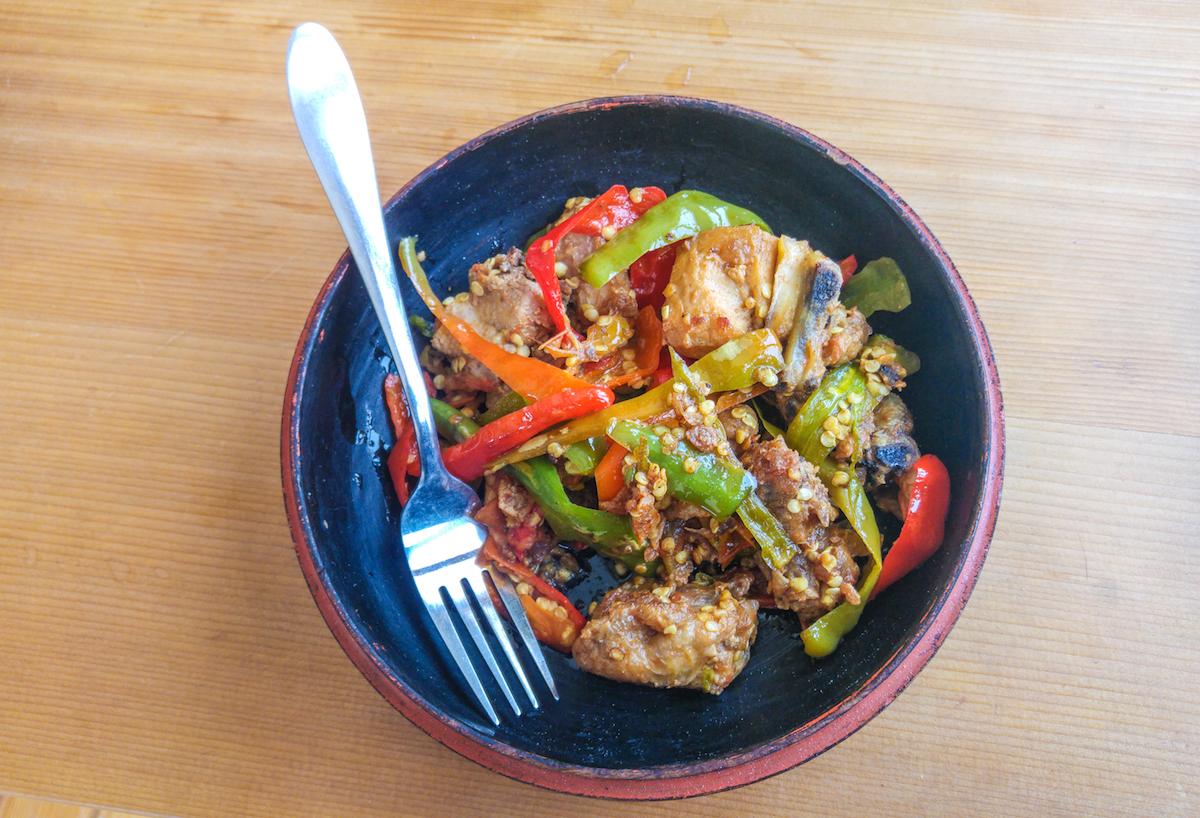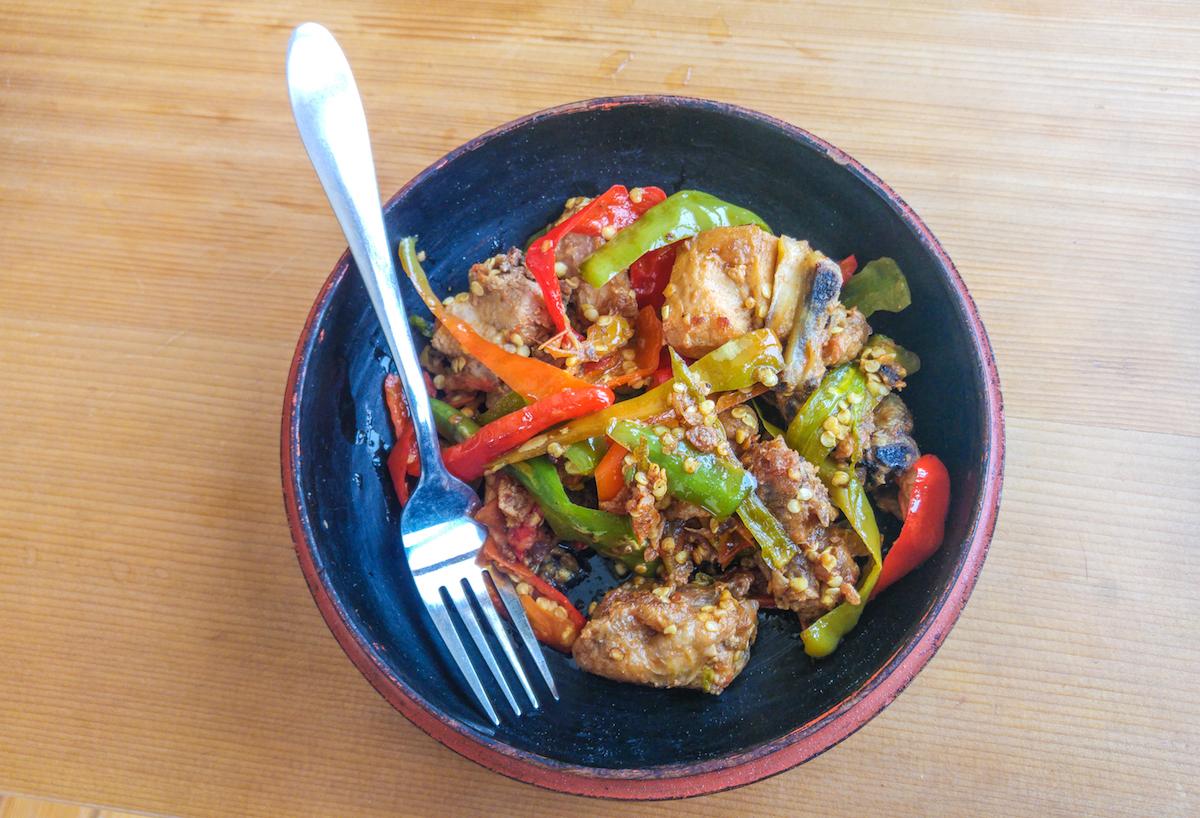 How to arrange a visit to Bhutan
You will have to book your trip through a government registered agency, as there's no other way to get the visa. As soon as the agency receives your payment you will receive an email with the confirmation. It's a painless (but expensive) and fast process.
From when I made the bank transfer to when I received the visa confirmation took less than a week.
Want to know more about visiting Bhutan? Christian has also written a complete guide to everything you need to know about visiting Bhutan. 
pin it!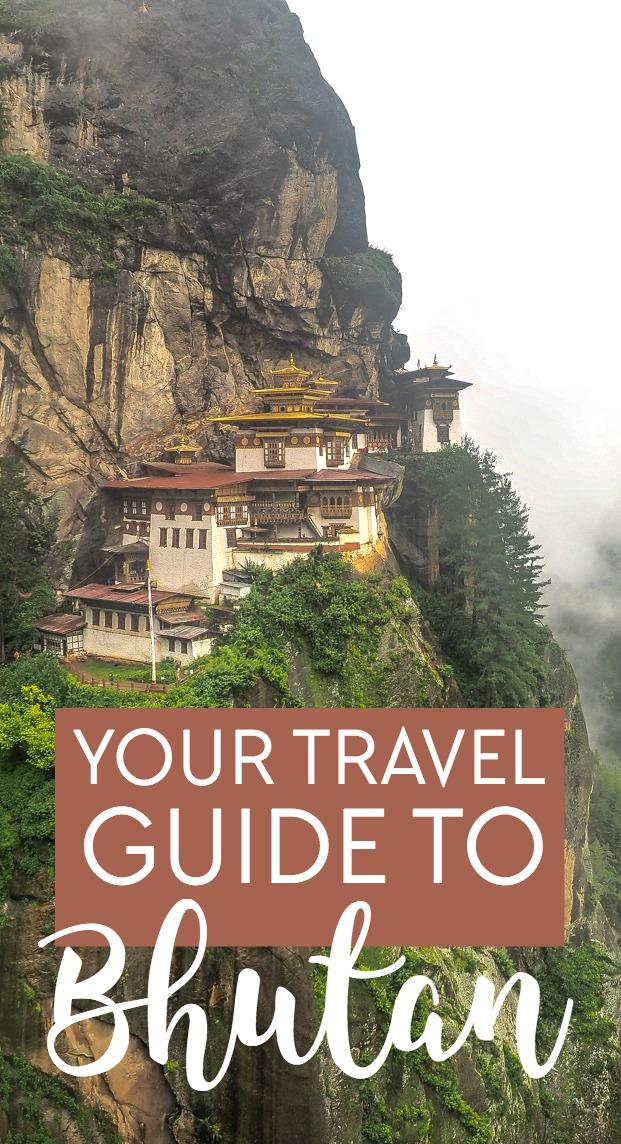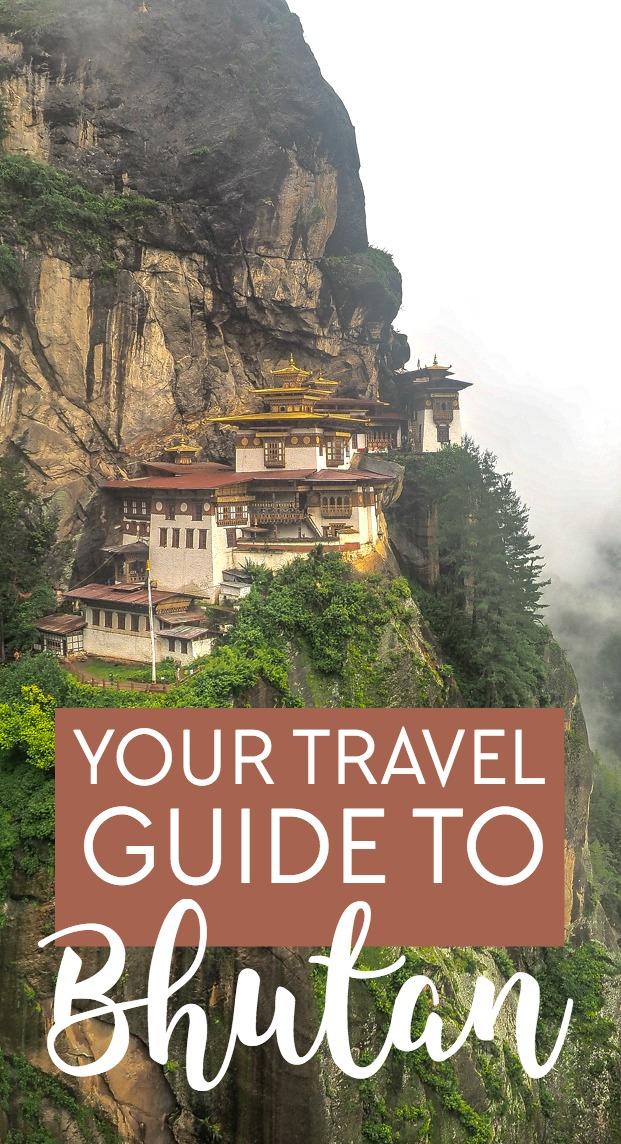 About the author: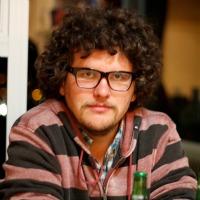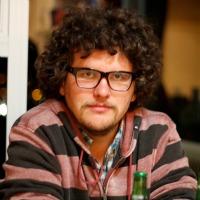 Christian is the man behind the travel blog Unusual Traveler, and "unusual" is the perfect way to describe his travels. Seriously, if you're looking to get off the tourist trail you might as well copy and paste his destinations list onto your bucket list now.
Born and raised in Norway in 1988, Christian never had interests in school or study and was always the kid that had to push the limits to see how far he could go when he was young.
And that mentality has stuck with him now on his travels. He gets extremely bored staying at tourist places, and can instead be found exploring remote corners of the world. For Christian, staying at a tourist beach in Thailand is pure torture.