There's something I've been struggling with for quite a while, and today I'm feeling brave so I'm finally going to address it: after traveling so much, everywhere is starting to kind of feel the same.
Aaand cue the eye roll.
I know, this is like the dumbest first world problem ever. I mean, I shouldn't even be calling it a problem, because it is not.
I've been so lucky to have had the opportunity to travel as much as I have in my lifetime, especially to so many far off lands that I'm pretty sure a decade ago I couldn't even spell. Hashtag so blessed.
But since I took my blog full time a couple of years ago and began traveling for about two weeks every month, there's one question people keep asking me: aren't you getting tired of traveling so much?
To which I always respond that lol I wish! In many ways my life would be easier – and my business would be more successful – if I could slow down on the travel just a bit. But it seems like this hunger to see everywhere in the world like, multiple times is not going anywhere.
But…
Okay there is a but.
While I'm probably always going to be that annoyingly overenthusiastic person who thinks everywhere is the COOLEST and BEST PLACE EVER, lately I have begun to have this odd sensation of deja vu. To put it bluntly: everywhere is sort of starting to feel the same – or at least, the same as somewhere I've been before.
Actually I think in many ways this is a really good thing – and in fact my favorite part about travel.
I love traveling to far off, exotic sounding destinations and realizing that yeah, the people there might dress a bit differently and speak a language with an alarming lack of vowels, but actually they're a whole lot like me. People are people, wherever in the world we might be hanging out.
So maybe I've just gotten really good at seeing through those superficial differences and realizing that the world isn't so big and scary after all. It's actually pretty familiar, wherever you go. And if only everyone would accept this I'm pretty sure we'd find world peace.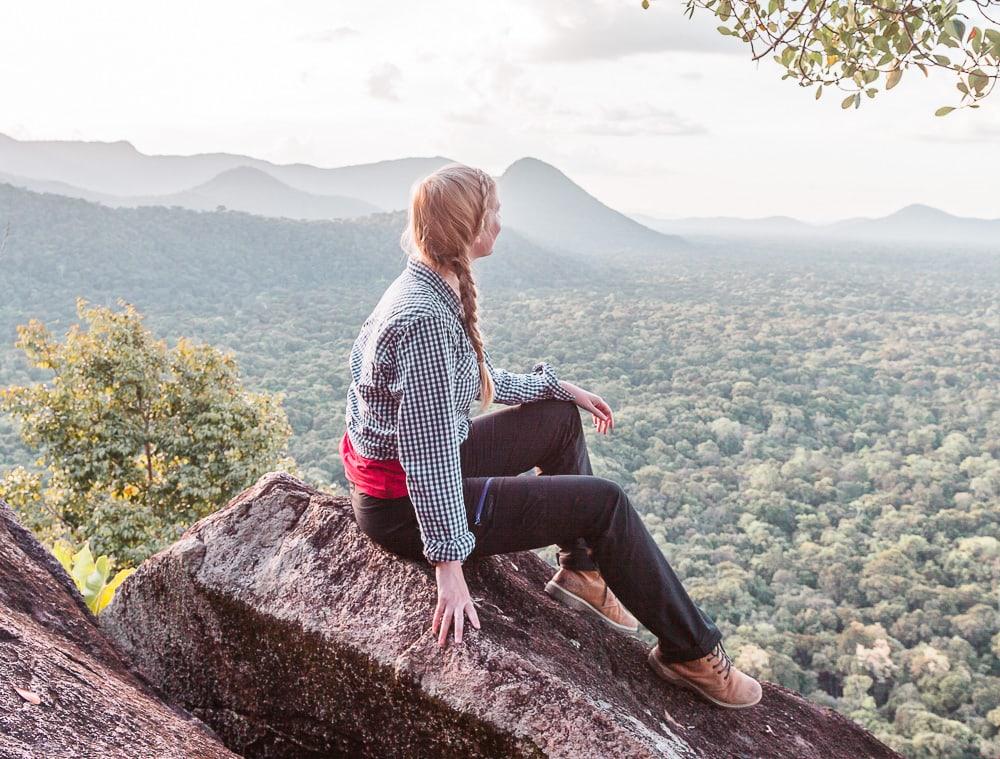 But I have to admit that I kind of miss that rush of excitement at discovering somewhere that feels SO different.
I had hoped I'd find it on my first trip to Sub-Saharan Africa last summer. And then I hoped I'd find it on my first trip to Central America this summer.
I won't say that I was disappointed by Panama because I did have so much fun there and it's an absolutely gorgeous country, but it also felt very familiar. Like, I remember browsing through tour offerings in Bocas del Toro and at one point Rachel and I just looked at each other like, we have never been to Central America before, so how is it that we've done all of these exact tours before??
Danielle and I were actually just talking about this very conundrum while trying to plan our Christmas adventure.
Like when she reminded me that I had really wanted to go to Namibia, to which I was just like, ugh no, I'm so bored of Namibia. I mean, I had never been to Namibia, but seemingly everyone I follow on Instagram had, and I was tired of seeing those same desert photos over and over. I wanted to go somewhere new – somewhere I didn't know anything about.
And then my inbox pinged with a new message, subject line: Guyana.
I scanned the email and my eyes widened as I read "extreme adventure," "camping in hammocks," "jungle survival."
Nope, I closed the email. This was definitely a hard no.
But for the rest of the day I had this nagging feeling in my stomach, and by the end of the day I realized what it was: guilt.
I had been secretly complaining to myself that, woe is me, I've traveled so much now that nothing feels like a new adventure, when in fact the truth was that I wasn't actually taking any new adventures.
In my eagerness to recreate the life-changing journeys from my past I had forgotten one key thing. Those adventures made such an impression on me because they had been totally out of my comfort zone. Yet here I was, trying to replicate my favorite experiences by searching for the new and unfamiliar in the exact opposite – the familiar.
Maybe we should go to Iraqi Kurdistan, Danielle had suggested. You really liked Iran, right?
I bet Pakistan would feel like Tajikistan, let's go there!  I had replied.
I had to go to Guyana.
And so I spent the past ten days exploring Guyana's capital city, as well as venturing deep into the Guyanese rainforest for an experience that truly was like no other I've had.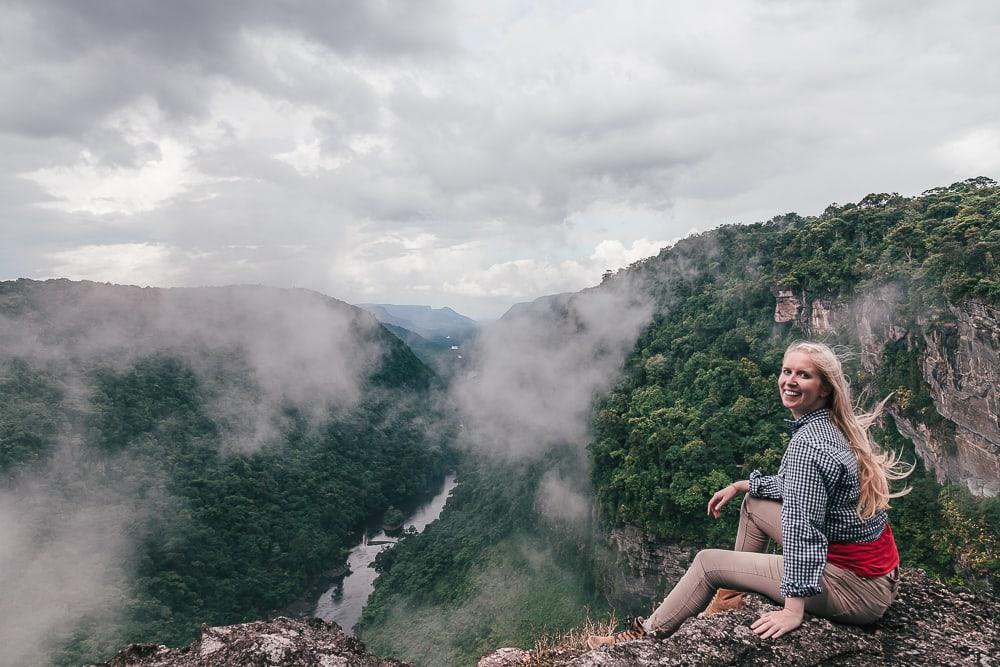 In fact it was sort of crazy just how different Guyana felt. This was my first time in South America, so maybe that had something to do with it, though I was traveling with a couple of girls who had traveled a lot through South America and they also were totally blown away by Guyana.
I think Guyana really is just totally unique, and it certainly feels undiscovered. I mean, I don't know how much you know about Guyana, but I knew very little about the country before visiting.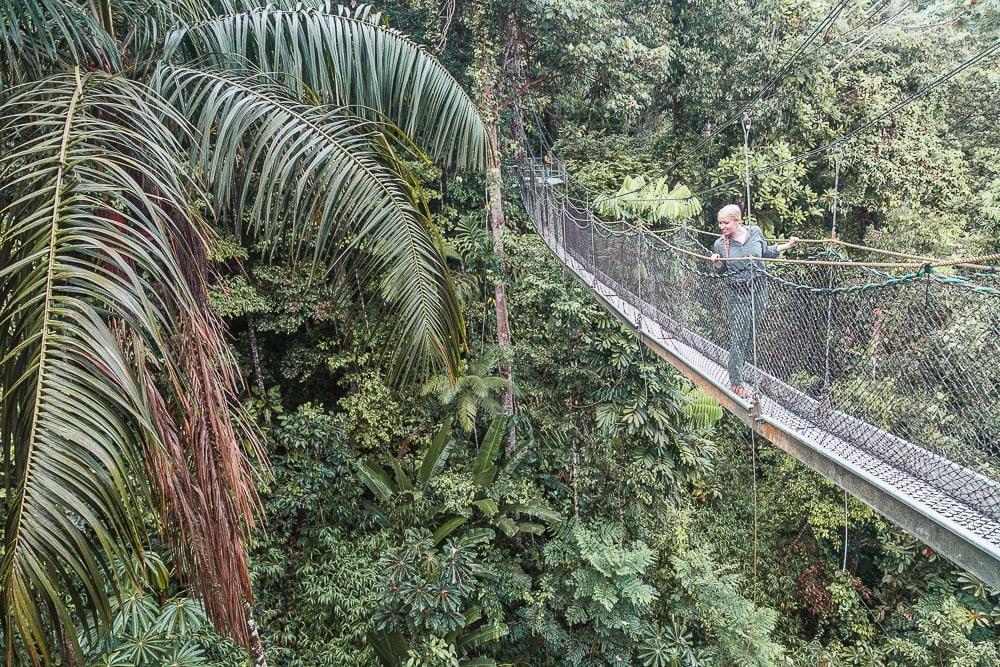 But aside from the country's absence in my Instagram feed, Guyana also successfully took me out of my comfort zone. Like, way out of my comfort zone.
You see, in traveling to Guyana I broke my most sacred travel rule: never go anywhere where a tarantula could crawl into your bed at night.
If you look through my past travels you might notice a trend. I'm a big fan of snow and ice. I like to pretend that I choose to travel through so many frozen countries because I'm a badass Viking who doesn't fear the cold, but the truth is, I'm just really scared of bugs.
Okay yes, I spent four years living in tropical Asian countries that were full of all the scary bugs. But I never got used to them!
And oh does Guyana have bugs. It's also really hot. Like, all you want to do is lie in front of a fan but eco lodges don't have fans sort of hot. The rainforest certainly pushed my limits – I think it pushed all of our limits – but surprisingly, I really enjoyed it.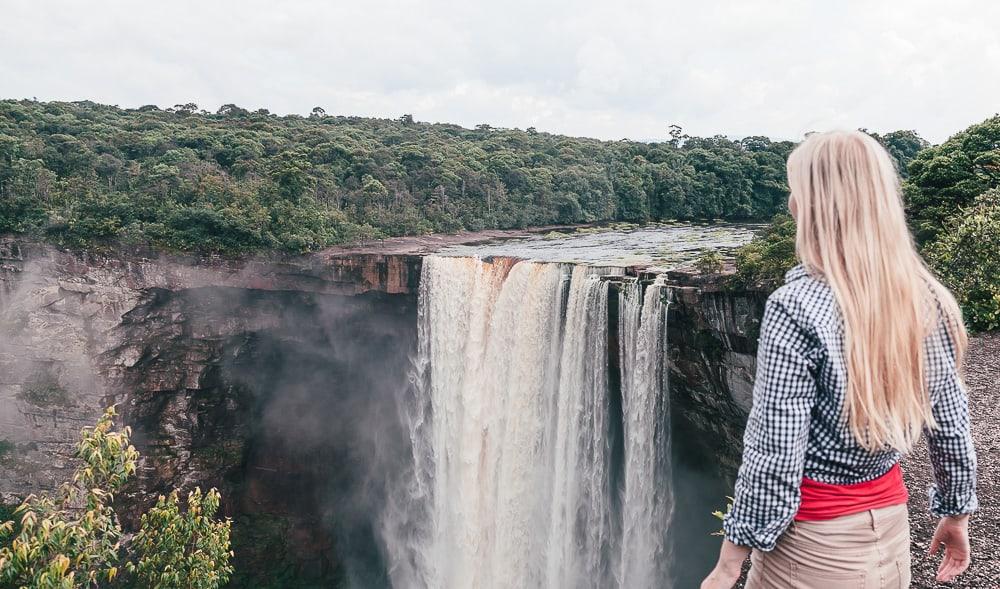 It definitely helped that the local guides seemed to know exactly how much jungle adventure we could handle. Like the time they sent us on a steep hike up a mountain during the hottest time of the day, but then we arrived to find the loveliest camp set up for us, complete with colorful mats at the foot of each hammock!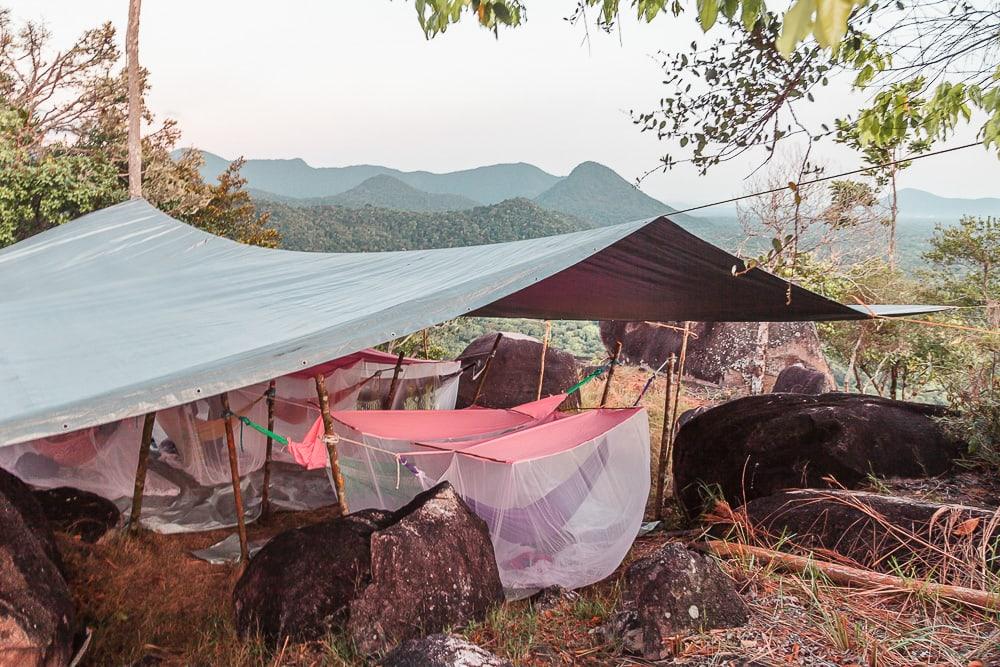 And while yes the bugs totally freaked me out, and yes I left with my very own tarantula story, I was also so proud to learn that this Viking can sort of handle herself in the Amazon too. Who knew?
Yes, Guyana has bugs. It also has jaguars, and black caimans, and these arapaima fish that are nine feet long and weigh up to 450 pounds. Guyana also has some of the nicest people I've met, from a diverse range of backgrounds and ethnicities, the second highest percentage of rainforest cover in the world (85%), eco lodges with actually genuine commitments to sustainability, unparalleled biodiversity, and no tourist crowds.
Seriously, no tourists.
View this post on Instagram
I'll be writing a lot more about my time in Guyana, including where exactly I went and why I loved it so much, but for now all I really wanted to say is, when the whole world begins to feel the same, go to Guyana.