I hadn't planned on ever writing this post, but when my friend sent me a one-line email reading "I don't understand your life" I realized that it might be time for an explanation. I mean, if I were reading about a twenty-something's jaunts around the globe I would definitely be curious how on earth she was affording to travel so much.
Just to be clear though, this isn't meant to be a how-to post about saving money for travel – Google knows the Internet doesn't need another one of those posts. I'm just writing about how I'm doing it, and you can take from this whatever you like.
While now I do have a home base and job in Norway, for three years I was living purely off of money I had saved while teaching English in Japan for two years. $44,000 to be exact.
But before you start packing your bags for Japan, I should add that my ability to save so much money was largely due to four lucky circumstances:
1. Thanks to the generosity of Williams College's financial aid department, I moved to Japan without any debt.
Seeing friends struggling to pay off huge student loans or to make enough extra money to send home to their unemployed family members is a constant reminder of how lucky am.
2. I was living on a tiny island in the middle of nowhere.
I came to Japan as part of the JET Program, which offers participants a fixed salary regardless of location. This means that I was making the same amount as teachers living in Tokyo and Osaka who often had to pay $1000/month for a tiny apartment, while I was paying under $100/month for this house.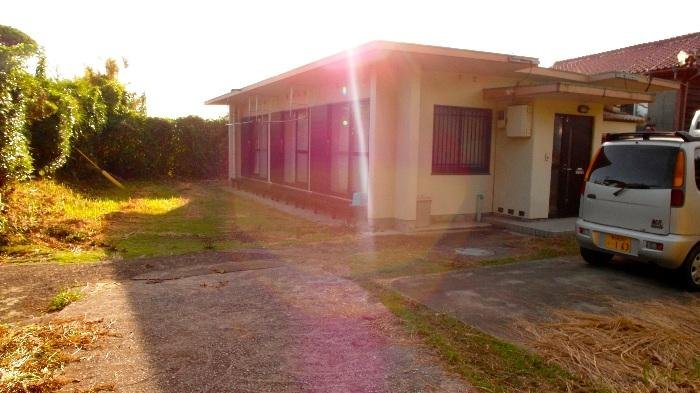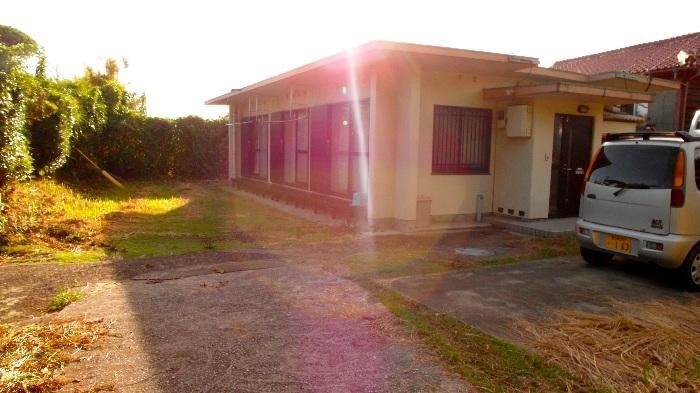 Island life is cheap.
3. The Japanese yen was at its strongest, almost ever, on the day I sent my money back to the U.S.
This one is crazy. When I sent my money to my American bank, the Japanese yen was just under 78 to the dollar, meaning that my 3,600,000 yen JET salary was over $46,000. One year later the yen was at 100 to a dollar, meaning that the JET salary had dropped to $36,000. For people saving money to send home, the difference was huge.
4. I was pretty miserable in Japan.
I'm planning to finally write a full post later this week about what went wrong for me in Japan, so for now I'll just say that severe isolation combined with some pretty crazy events made for a fairly depressing two years. It's not a situation I'd wish on anybody, but it did come with a silver lining.
This might not be totally rational, but because I had such a rough time living and working in Japan, I now only want to spend that money on things worth that pain. Is the pretty dress from H&M worth all those uncomfortable hours spent at my desk at school? No. What about an ice cream sundae at one of Chiang Mai's trendy cafés? Maybe Probably not.
But a horse trek through the Kyrgyz mountains? Yes!
It's a bit of an extreme way to make decisions, and I expect that when I'm making money from I job I enjoy my priorities will shift. But for now, it's been a good way for me to feel better about two years that might otherwise have felt ill-spent.
~~~
Nearly 28 months after leaving Japan, I had spent almost 2/3 of my savings. I was based in Chiang Mai, where I typically spent $500 a month, and anywhere from $700 to $1000 a month while on the road. That means that the money I saved in Japan was enough to allow me to travel for over four years!
And now I'm living in Norway, making money through a part time job as well as this blog (you can read my monthly blog income reports here).
Like I've already said, I'm naturally pretty frugal, but when I am asked about saving and budgeting for travel these are my top three tips: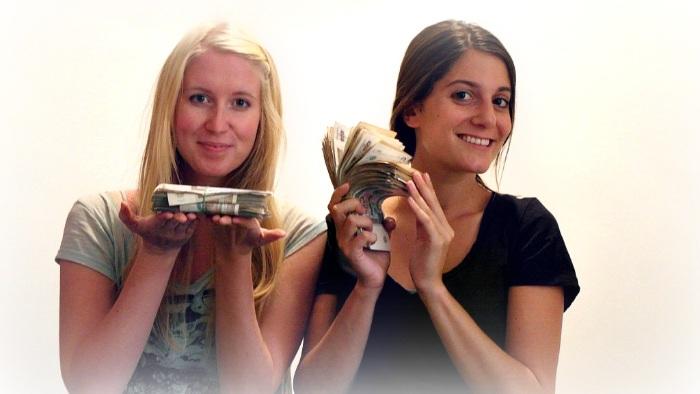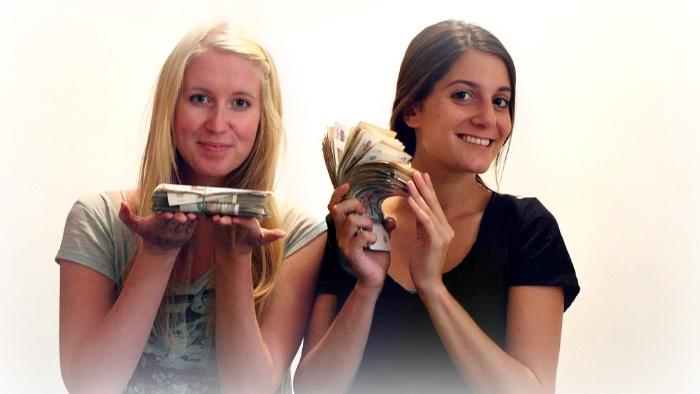 1. Simplify your life (or at least try!).
I moved to Japan straight out of university, and instead of upgrading my living standards to match my new grownup salary I continued to live like a student. During my first year I wasn't at all focused on saving money, but even with several trips around Japan and abroad I only spent half of my salary.
I cooked almost all of my meals at home, usually making large batches of a dish to eat for lunch and dinner for several days (I know I'm in the minority here, but I actually really enjoy eating the same meal a bunch of times in a row – usually once just has me craving more!).
After leaving Japan I had a base in Thailand, where I mostly stuck to $1 Thai meals and did most of my work at home to save the $2-3 I would have spent working from a coffee shop. While small choices to live more simply, these things did add up in the long run.
And now that I'm living in Norway – considered one of the most expensive countries in the world – I still rarely spend more than $150/month on food here. Cooking at home is key!
Read also: 7 Ways Norway Isn't As Expensive As You Think
2. Be clear about your priorities.
I started working when I was fifteen, and instead of going to the movies, out to eat, or shopping every weekend, I saved for a year in order to go to Australia for two weeks with my older sister. Travel has always been a priority for me.
Of course, priorities are naturally going to be different for everyone. I've always been happy to miss out on a lot of things in order to save money to travel, but for many people those sacrifices wouldn't have been worth it. I tend not to enjoy spending money on fancy drinks or meals, but if I loved those daily pleasures and always forced myself to give them up for months on end just to finance a week's holiday I would probably end up frustrated and disappointed.
But if you do decide that travel is a priority, don't lose sight of that! Sometimes when I'm not traveling I'm tempted to up my living standards a bit, but then when I think about what that would mean for my long-term plans I always decide against it. I'm sure this will eventually change, but for now travel is at the top of my list.
Read also: How Travel Killed My Ambition
3. Travel/move somewhere cheap. Duh.
All travel destinations are not created equally, especially where budgets are concerned. Southeast Asia and South America are popular backpacker spots for a reason, though I found Western China, Central Asia, and the Balkans to be even cheaper, and far more exciting! Seriously, I don't understand why backpackers flock to Thailand and Vietnam when they haven't yet explored Kyrgyzstan and Tajikistan.
However, if you want to stay still for a bit and are looking for a cheap base while working online or writing, Chiang Mai can't be beat. A studio apartment in the heart of the city will cost around $150/month, and you'll rarely spend over $2 for a meal. There's excellent Wifi access, plenty of likeminded expats to network with, and it's really pretty! Another alternative? Eastern Europe!
Or you can do the opposite: move somewhere expensive with really high salaries. Right now I'm working part time at a supermarket in Norway and making more money than I have, like, ever. The job is low stress and I can take tons of time off to travel, which at least for now is my main priority, so it's sort of wins all around.
How about you? I would love to hear how you save and budget for travel!
PIN IT!