I visited Shetland as part of a paid partnership with VisitScotland, PromoteShetland, and NorthLink Ferries
That's right, you need to visit Shetland.
Okay fine, I'm not here to boss you around. But if you ever find yourself craving an escape to a magical land, read this post. Wait but don't leave! Since you're here you should read this post now, and then I can pretty much guarantee that you'll find yourself craving that escape.
I had been wanting to visit Shetland for ages, and in fact this is not the first time Shetland has featured on this blog.
My friend Rachel spent a month in Shetland and shared her experiences in a guest post here, and she had me at pristine beaches, she had me again at Norwegian history, and then at puffins, and then at Up Helly Aa, until I found myself in the position you too will soon be in: I needed to visit Shetland.
But what should you do when you go? 
Here are my top experiences in Shetland, any one of which I'd say is reason enough to visit: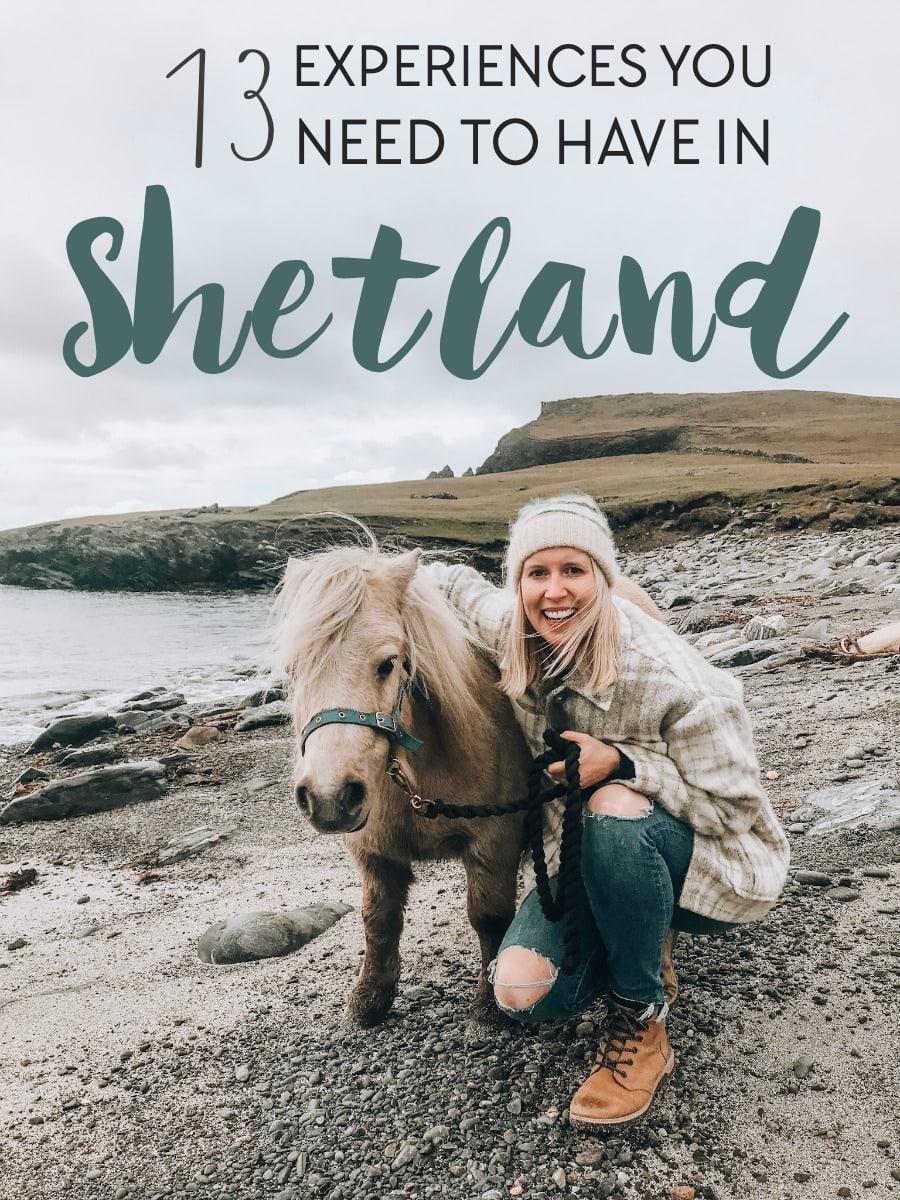 Enjoy your overnight ferry to Shetland
Shetland was definitely one of those trips where part of the experience was the journey there.
I took the overnight ferry from Aberdeen, which left at 7 pm, made a late night stop at Orkney, and then arrived to Lerwick at 7 am.
I love an overnight ferry – there's something so romantic about sleeping on a boat. And my cabin was very cosy.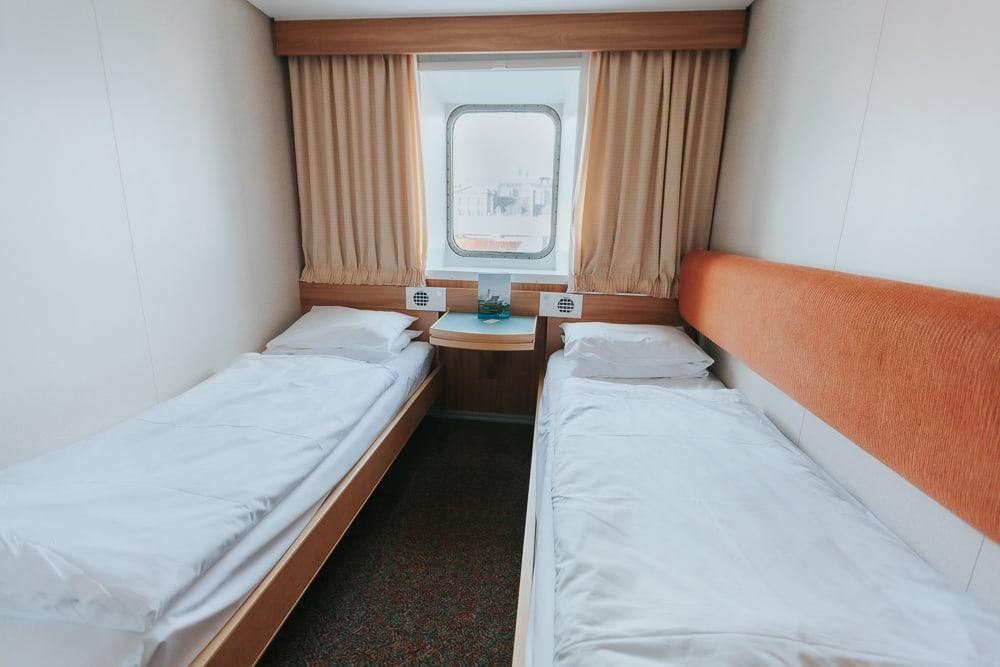 NorthLink Ferries have also made the journey quite an experience, with an on board shop selling local products, a cinema, and restaurants serving meals made with locally sourced produce.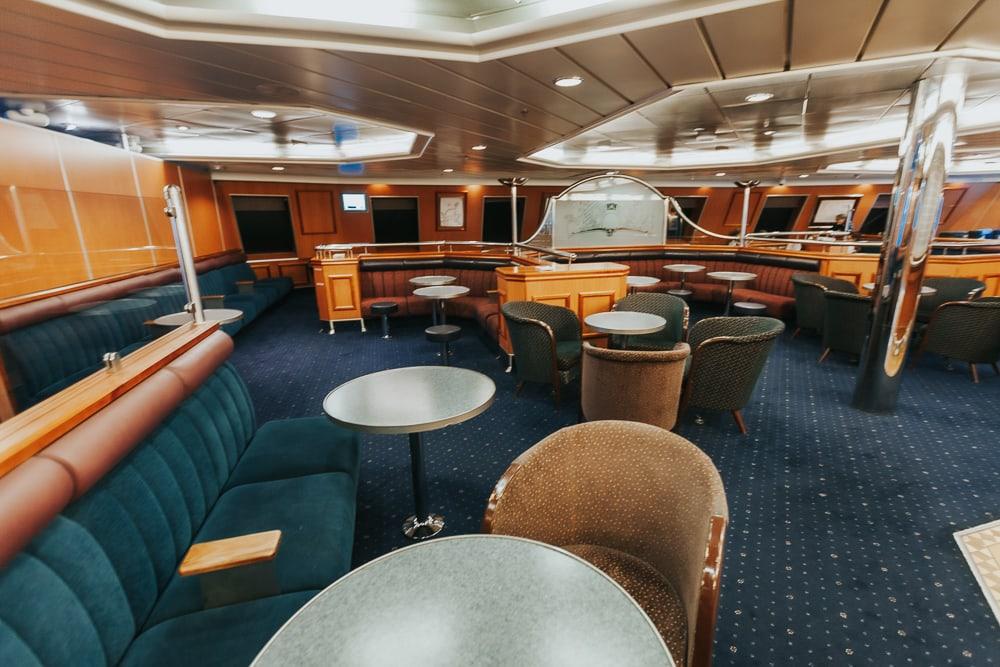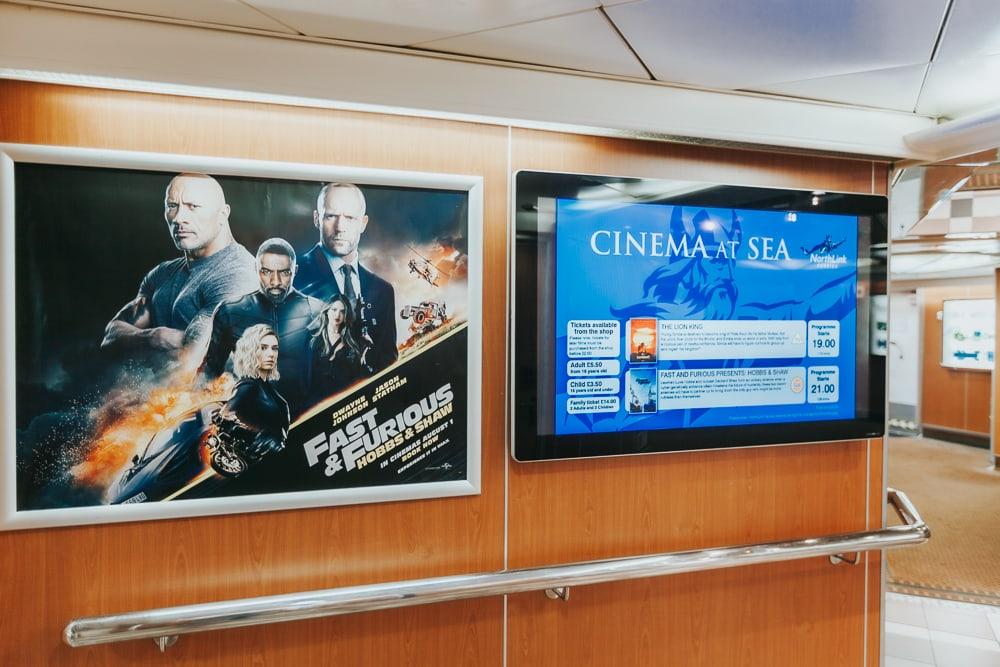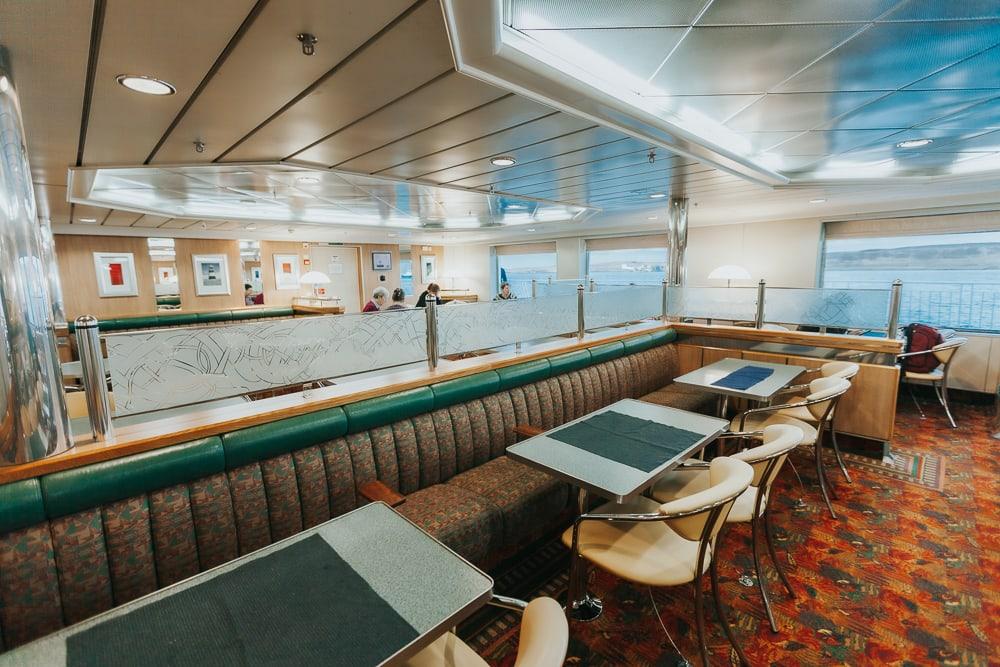 On my way there I was given access to their Magnus Lounge, which offers an even fancier dining experience in their exclusive dining and lounge area. Sometimes eating in a restaurant alone can feel awkward, but I was so happy to be on my own this time so I could just gaze out at the sea as I ate.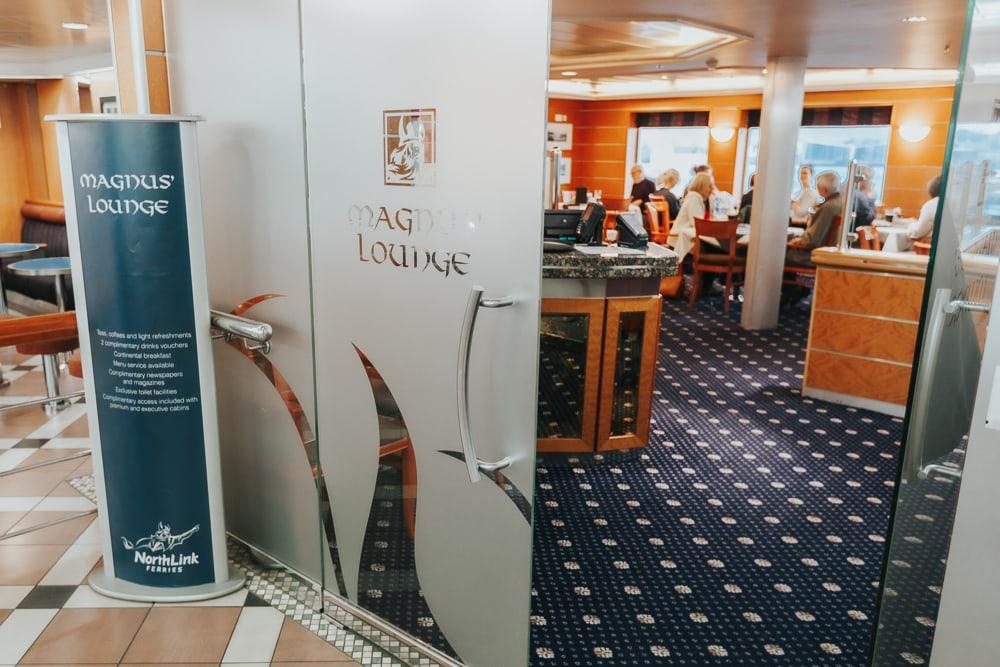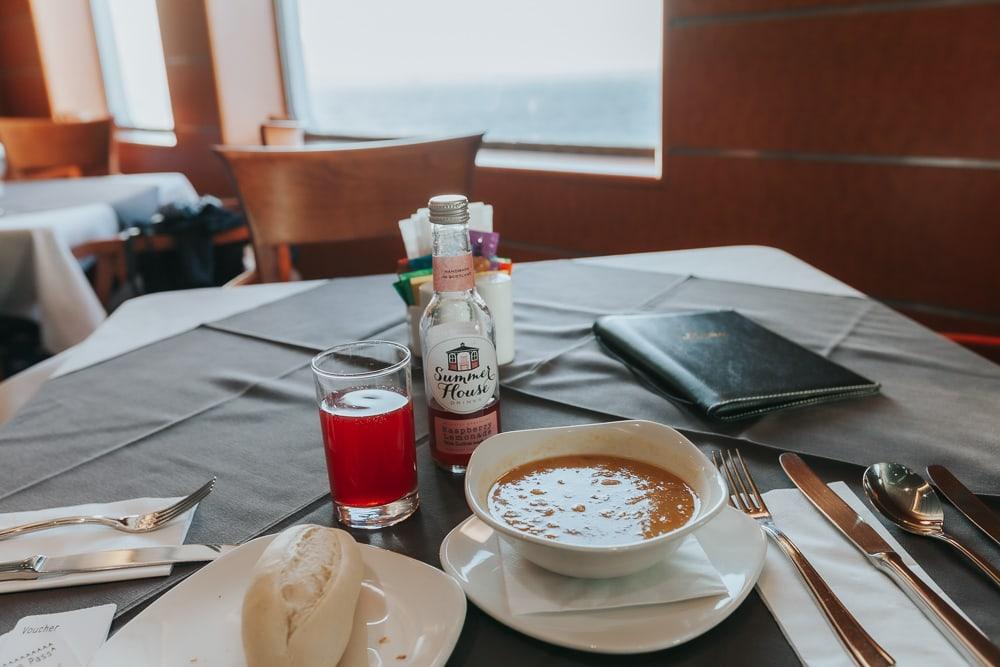 Experience all the weather
And I mean all the weather.
In Norway we say you can experience every season in a single day, but in Shetland I felt like I experienced all four seasons in the space of an hour. These islands have a lot of weather, which I guess makes sense considering they've got the North Sea coming at them on the one side, and the Atlantic Ocean on the other.
And while the sunny bits were obviously lovely, I also found all the wind and rain quite exciting – especially that time when I felt like I might literally blow off the side of a cliff. I could just picture where I was on a map, caught between the North Sea and Atlantic winds.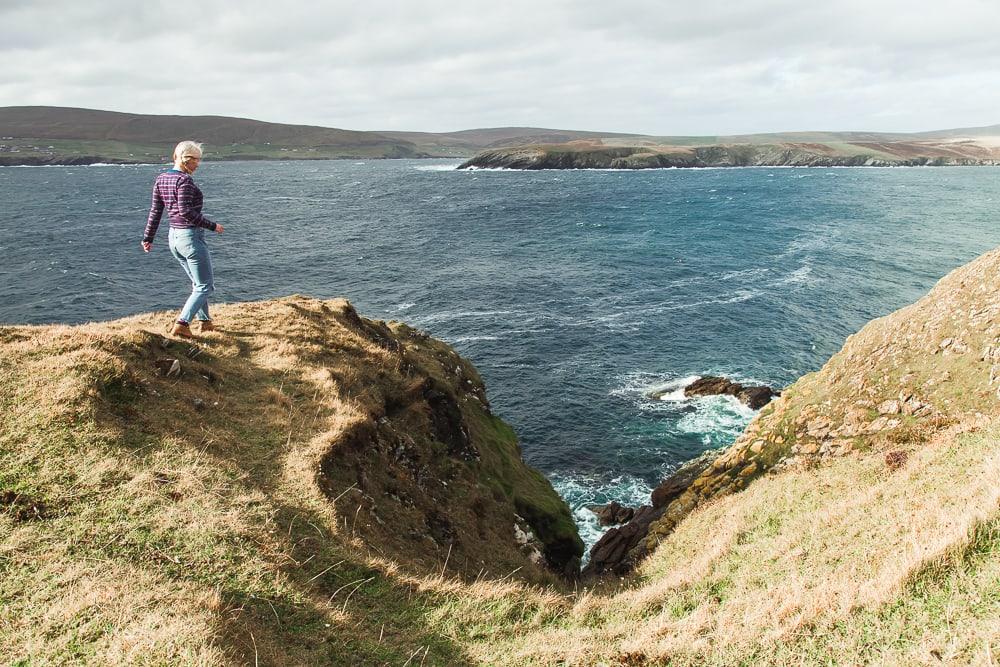 Coastal walks
About 160 kilometers north of the Scottish mainland, the Shetland Islands mark the northernmost part of Scotland. Shetland consists of over a hundred islands, though only fifteen are inhabited, and they have a population of around 23,000 people. In other words, you'll find a lot of quiet open spaces and coastline here. I mean, Shetland is pretty much all coastlines, which is a good thing because the Shetland coast is stunning.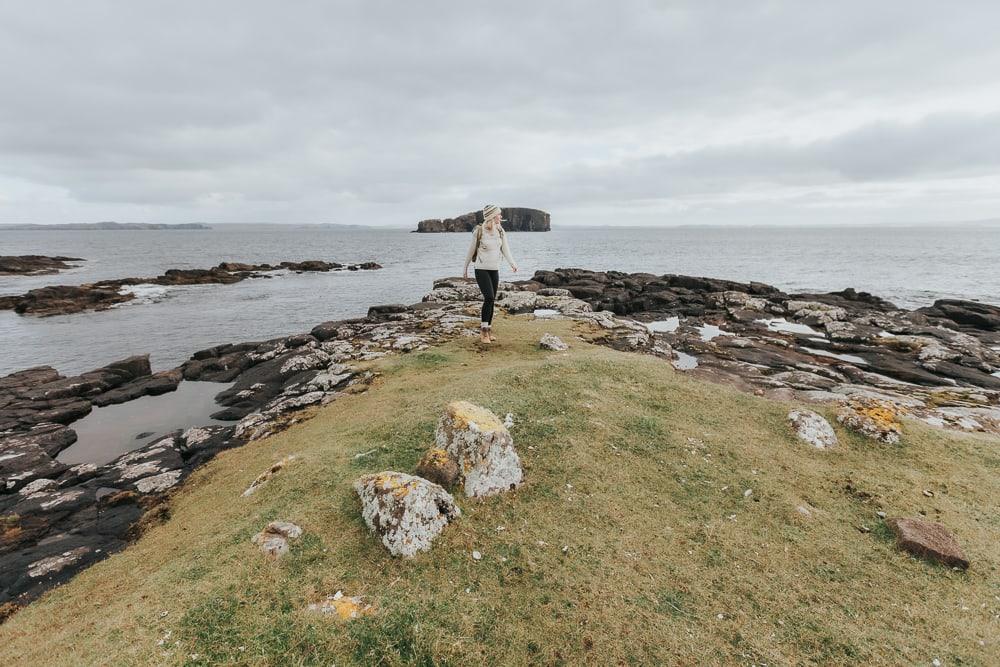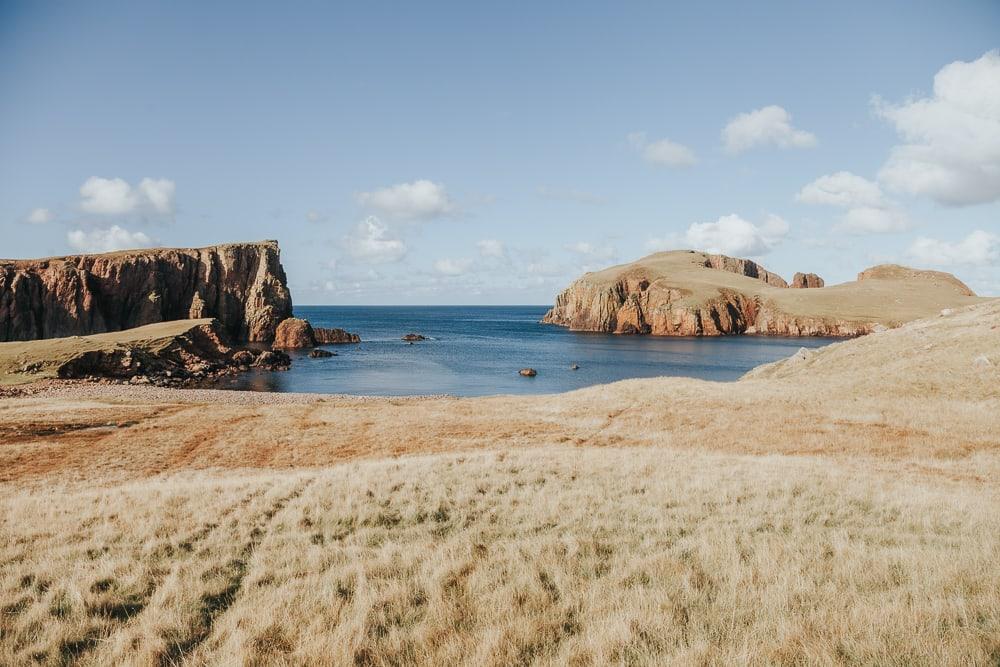 I had so many wonderful experiences in Shetland, but I could have happily spent my entire time in the islands simply walking along the coast.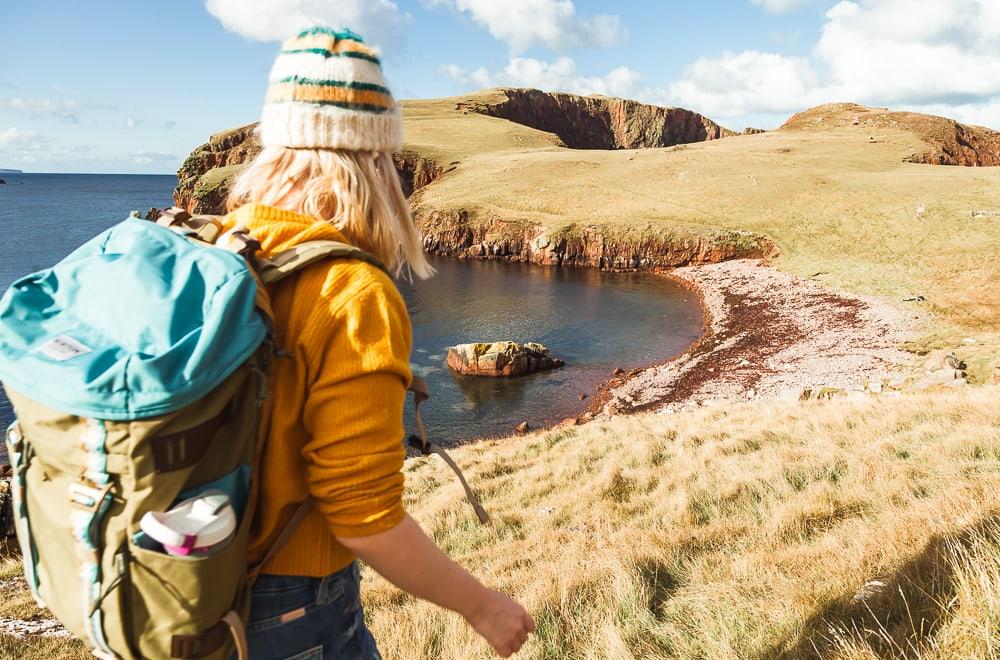 I did a few longer 3-4 hour coastal hikes and each time I had to drag myself back to my car – I would have loved to explore the coastline all day everyday.
I'll write more about which walks and hikes I did in my next post, but my favorite two were to the Hams of Muckle Roe and the cliffs of Eshaness. The scenery was spectacular (and I'm saying that as someone who lives in Norway!) and I loved the peace and quiet. It was such a good way to get away from the stresses of normal life and spend some time with my thoughts and nature's beauty.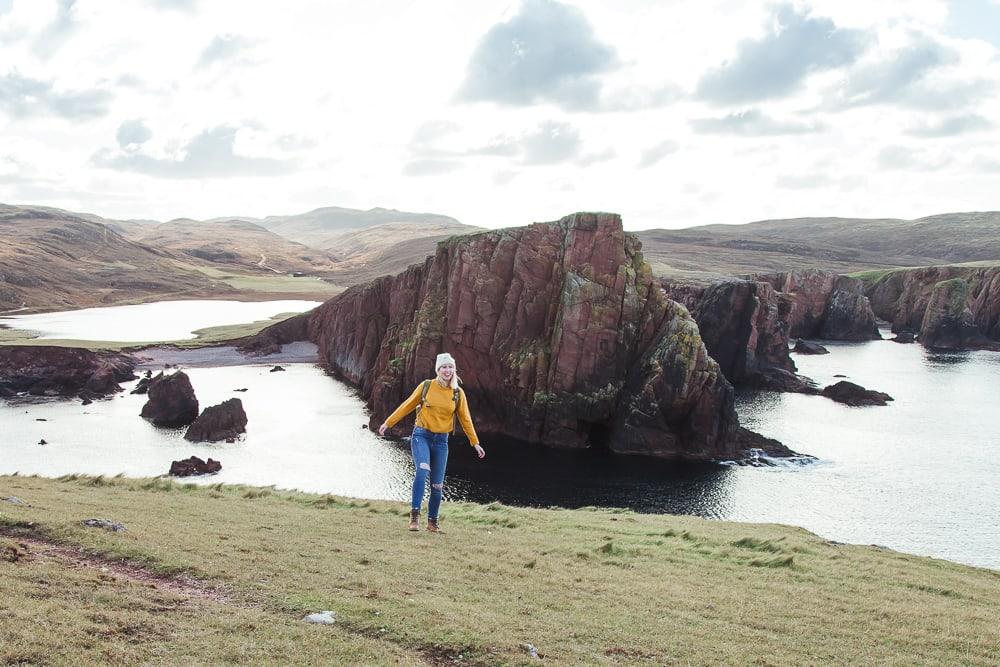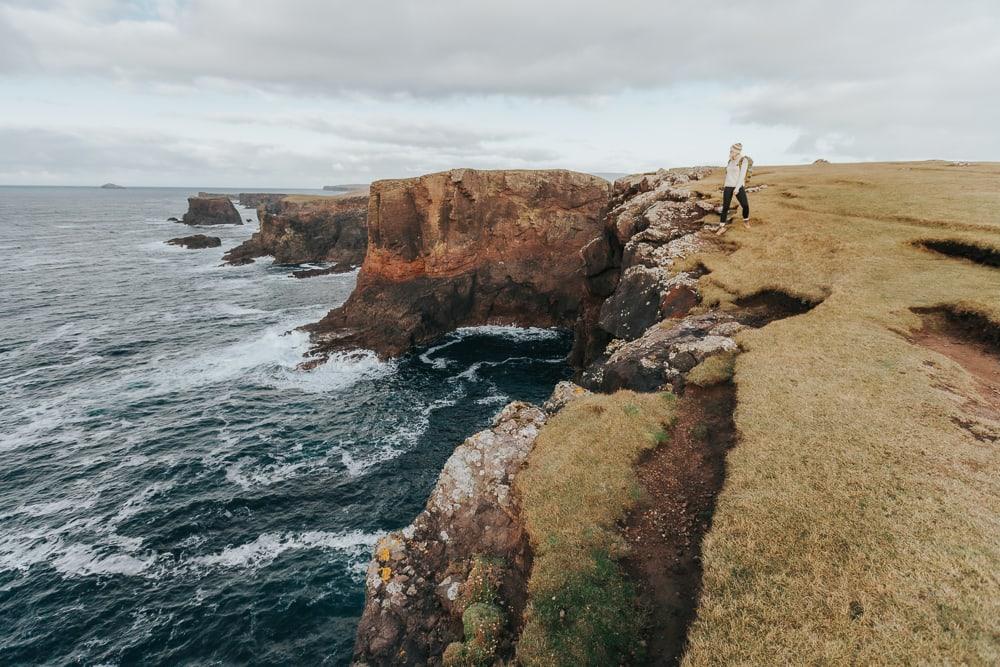 The Craft Trail
When people ask me what my favorite part of travel is, I'm always torn between seeing all the beautiful views and meeting all the interesting people. Luckily in Shetland I could do both!
As a solo traveler it's usually very easy to meet other travelers, but I can be shy about approaching locals when I'm on my own. So I loved following Shetland's Craft Trail to visit craft workshops and open studios, where I could speak with locals about their lives in Shetland. And I can't think of a better way to get to know these islands than speaking to the people who are inspired to create here.
Again, I'll write more about which workshops and studios I visited in my next post.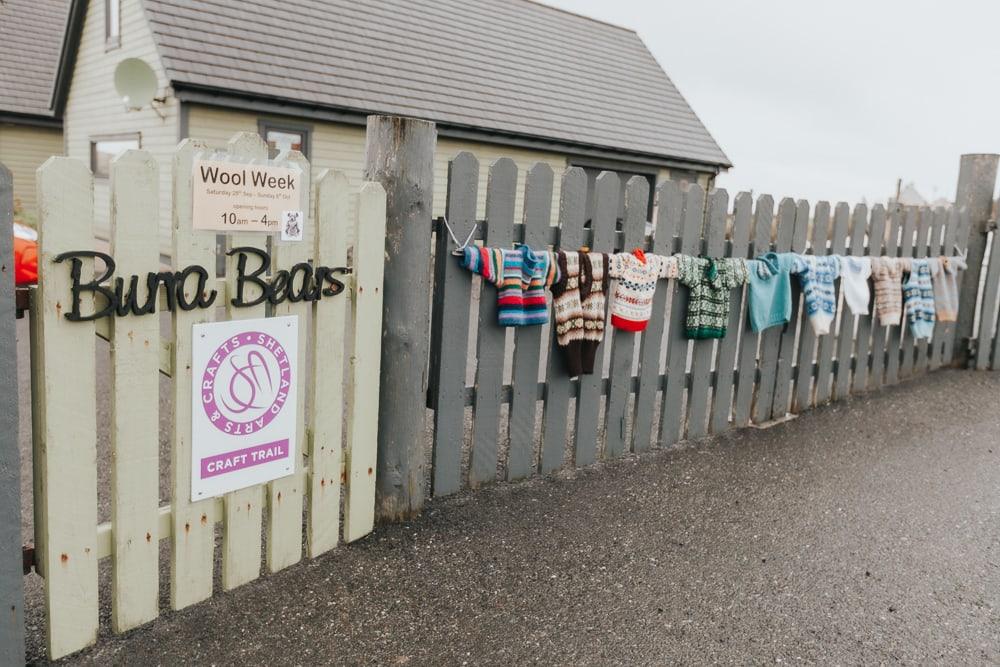 Shetland ponies
I was never one of those girls who obsessed over horses, so I figured it would be fun to see some Shetland ponies and that would be it.
Um, I am not over Shetland ponies. And somehow Facebook knows so now my feed is full of them. They're just so cute! And have so much personality, and somehow everything they do is funny? Maybe they wouldn't appreciate my saying that (but it's true).
On my first day in Shetland I drove to Bridge-End in Burra for the Shetland Pony Experience, where I got to meet some Shetland ponies, learn about their history, and take a walk with one along a beach.
The Shetland Pony Experience costs £30 and lasts about an hour, including hot coffee or tea at the end, where you can talk more to the owners about the ponies and life in Shetland.
And I'm so glad I did this, because it gave me the confidence to go and say hi to all the other ponies I saw around Shetland.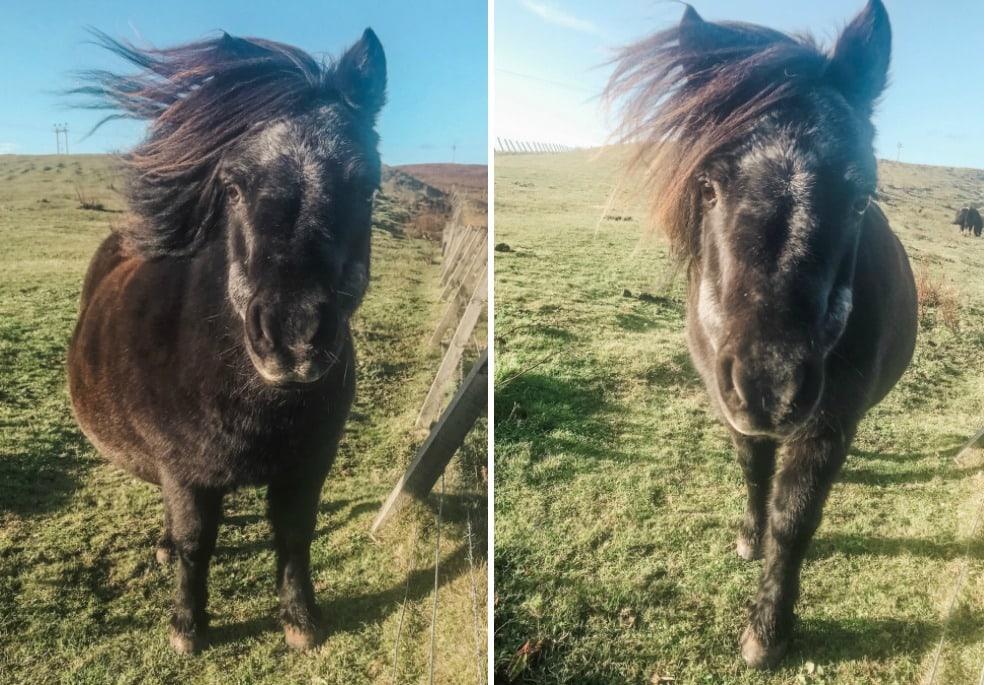 Oh and they took photos of me with their pony Duster. This probably sounds weird coming from a blogger, but I'm usually way too shy to ask someone to take a photo of me – most of the photos of me on this blog were taken on a tripod, far, far away from any possible onlookers.
So I was very excited when Barbara offered to take some photos with my phone, getting a bunch of different angles and enough shots that there was a good chance my eyes were open in one of them. In fact I'd say these were my favorite photos from Shetland, as they remind me of that fun afternoon when I fell in love with Shetland ponies.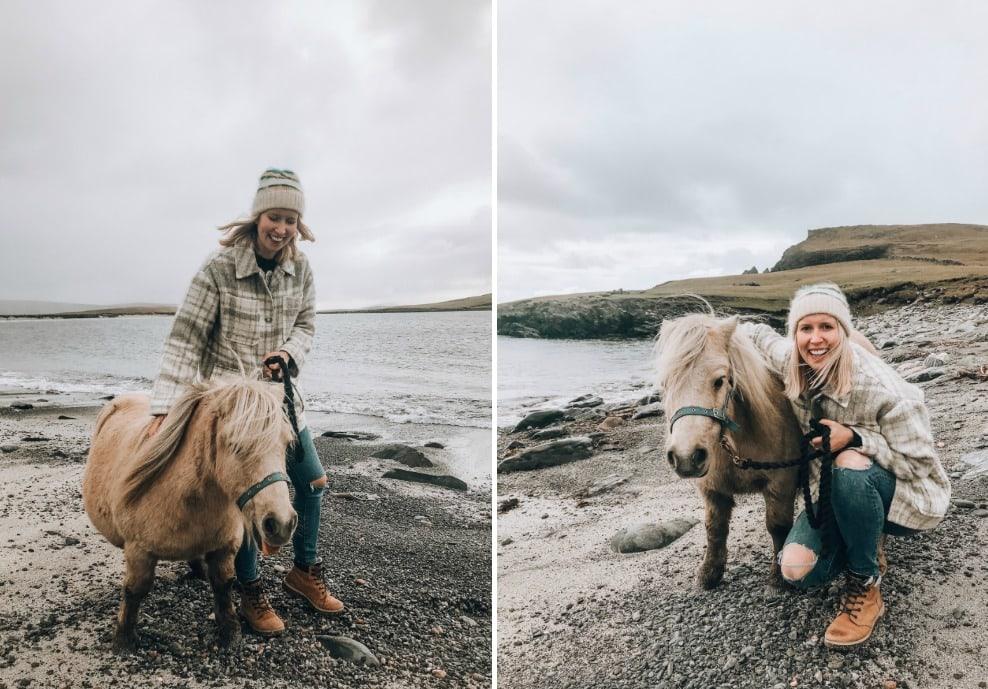 Wool
When I first drafted this post about five of the experiences involved wool, so I decided to just be vague and say that at some point in Shetland you need to have an experience with wool.
Oh and you will!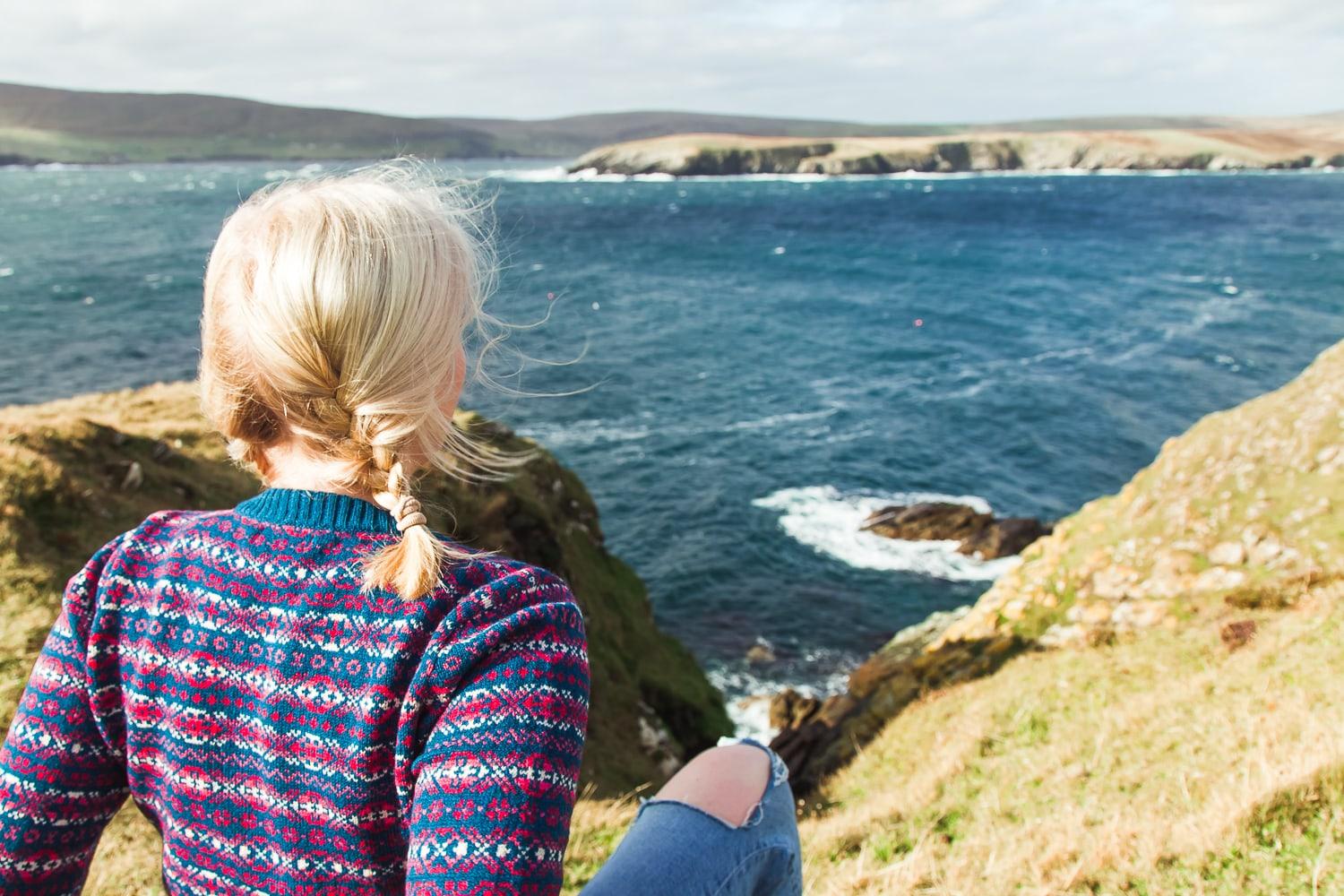 People say that Shetland is where Scotland meets Scandinavia, and you can definitely see this in our mutual love for all things wool. I had to laugh as I wrote that because I'm currently wearing one of my favorite wool sweaters, curled up on my sheepskin chair, wrapped in a wool blanket, knitting this blog post out of wool yarn. 
Just kidding, I'm on my laptop. But if there's anywhere you'd see someone knitting a blog post it would have to be either Norway or Shetland. These people really love their wool! And after meeting some Shetland sheep I can't blame them. 
My world travels have taught me a lot, including the cruel truth that not all sheep around the world are born beautiful. And now I'm starting to wonder if there's something magical about this point where the North Sea meets the Atlantic that has made all living creatures on these islands more attractive. Because just like Shetland ponies, the sheep I saw in Shetland were so cute!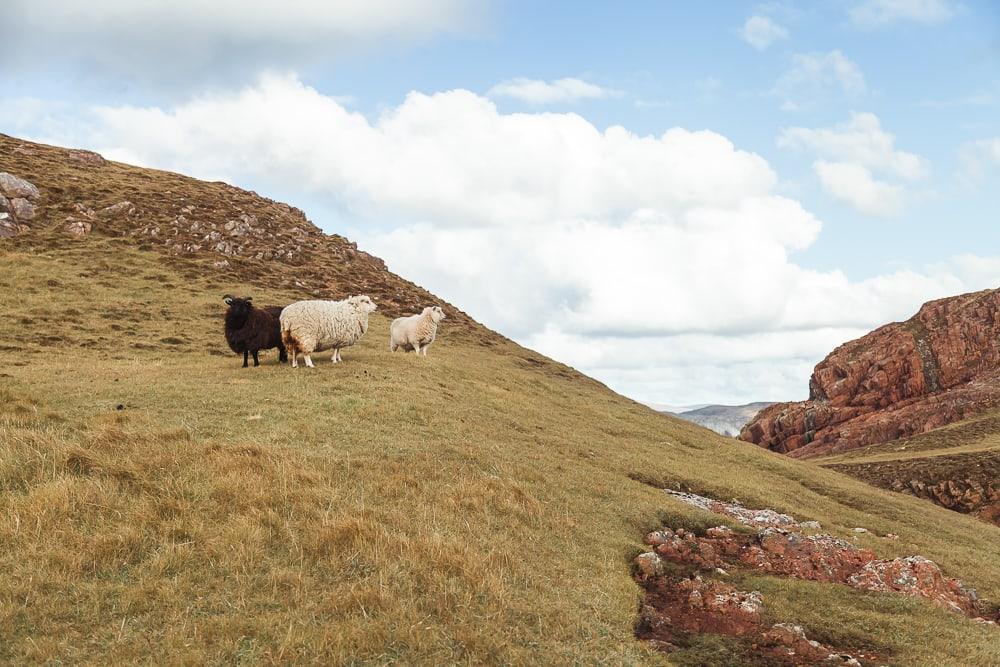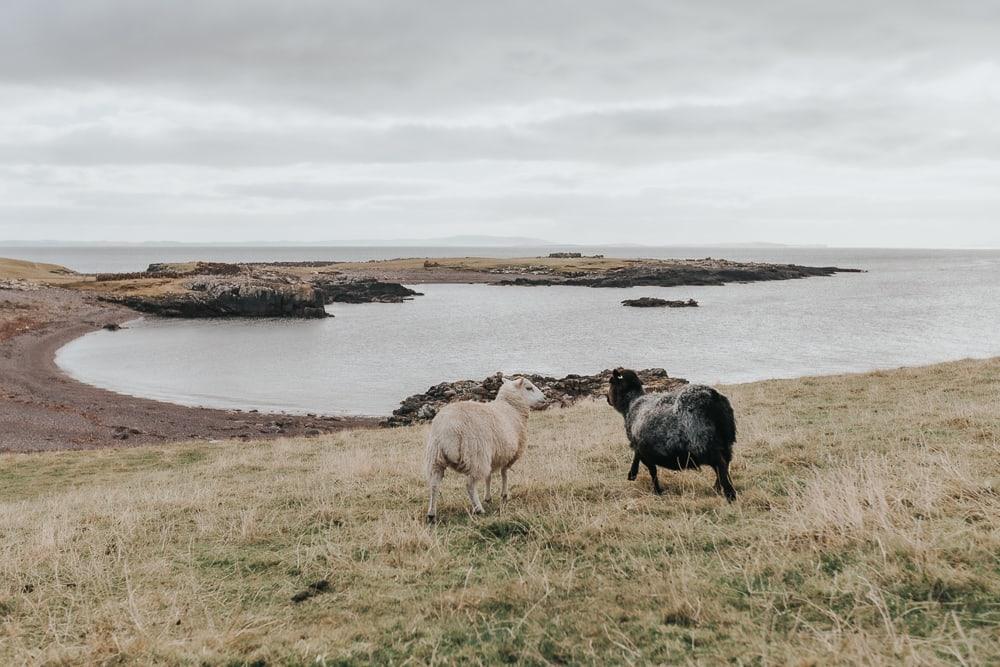 I also happened to be in Shetland for their tenth annual Shetland Wool Week, which was quite the experience. Wool lovers from around the world gather in Shetland each year for a week full of workshops, events, and exchanges all centering around wool.
And apparently everyone participating gets sent a hat pattern to knit before arriving in Shetland. So if you visit Shetland and notice large groups of people sporting the same knitted hat, don't worry, Shetland doesn't have some weird wool cult. Well, it's not quite a cult.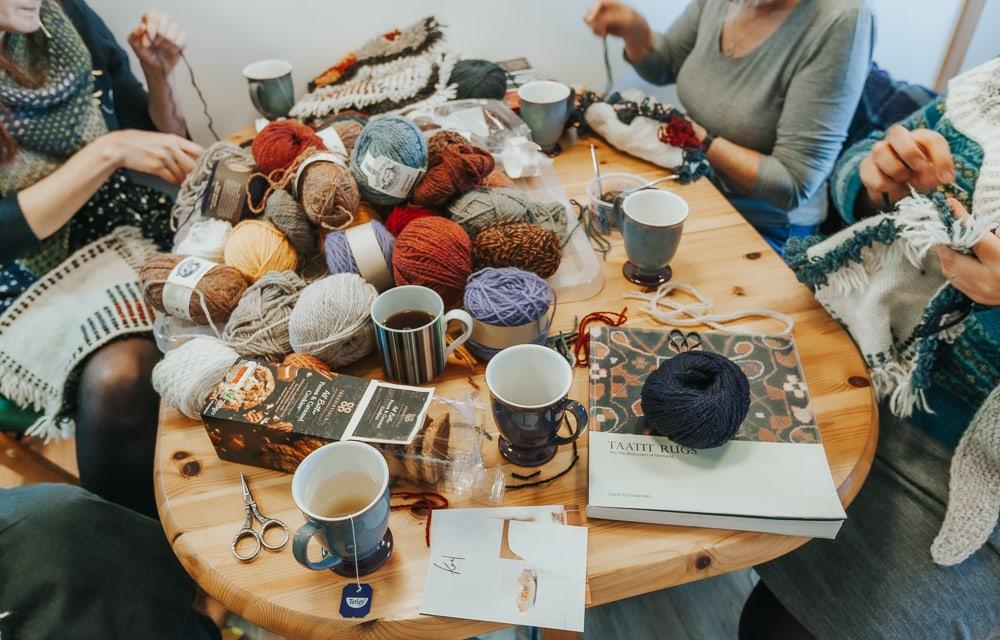 But even if you're not in Shetland for Wool Week, you can still get your fill of wool experiences at local shops and workshops. I especially recommend visiting the shops and workshops of Ninian in Lerwick and Nielanell in Hoswick, which I'll write a bit more about in my next post.
Enjoy some local music
I once again experienced Shetland's blend of Scottish and Scandinavian heritage at a fiddle concert at Mareel Art Centre in Lerwick, and oh my goodness, you should too!
I used to be in an Irish dance company so I have a particular fondness for fiddle music, but I think anyone would enjoy an evening of Shetland music while visiting the islands. Shetland has a strong fiddle tradition, and I've heard that it's the dream destination of choice for any fiddle player. 
I would also love to return for the  someday. There's even a massive tall ship that sails to Shetland from Norway for the festival, where passengers can learn shanty sailing and singing as they cross the North Sea.
The Scalloway Museum
Anyone who knows me will be surprised that a museum is featuring on this list, as usually visiting museums is the last thing I want to do on my travels. I want to be out experiencing the actual place, not inside reading about it! I know, I know, I'm so uncultured.
But maybe I'm not, because I loved the Scalloway Museum. First of all, it's tiny so I didn't have time to get my usual museum fatigue.
But mostly I loved their exhibit about the Shetland Bus, which was a clandestine operation linking Shetland and Norway during World War II. I hadn't known much about this, but when I shared some of the exhibit on Instagram I received lots of messages from Norwegians saying how important Shetland's help was to Norway during the German occupation.
And I was so surprised to see the exhibit translated into Norwegian!
The Scalloway Museum also happens to be right next to a castle, no big deal.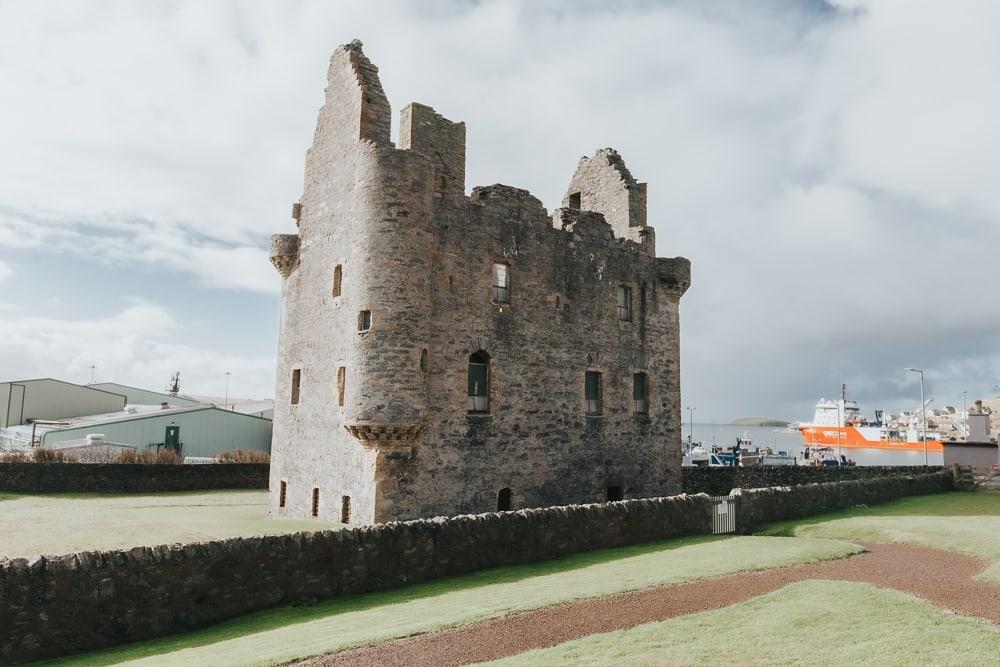 The Shetland Museum & Archives
Wait, what? Another museum is featuring on this list? 
I'll admit, I went here for the gift shop. I wanted a cute Wool Week mug! But I accidentally made eye contact with one of the curators when I arrived and felt awkward about heading straight to the gift shop, so I smoothly changed directions and headed into the exhibit instead.
While hiding out, waiting for the curator to get distracted by someone else, I began reading about Shetland's history, and then I read more and more and about forty minutes later I had made my way through the museum and nearly left the building without my mug.
Maybe you're supposed to say this of everywhere, but Shetland actually does have such an interesting history! And I mean, how could it not, considering its location?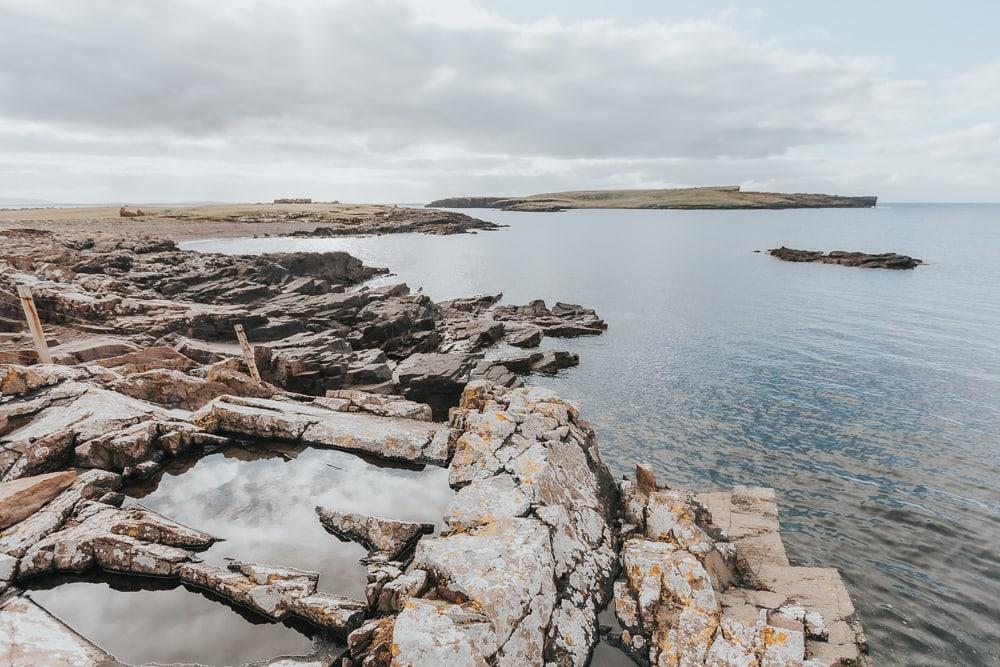 I remember chatting with some local women about how remote Shetland feels, and one of them pointed out that that's one of the interesting things about Shetland. When you're walking along the coast it really can feel like these islands are in the middle of nowhere, surrounded by unending oceans, but if you think about trade routes and the importance of the North Sea and the Atlantic, Shetland is actually sort of in the middle of everything.
Up Helly Aa
Everyone in Shetland kept telling me to return for Up Helly Aa, a series of twelve fire festivals held from January to March. While I can't tell you much about them myself, besides that they sound crazy, I can say that Up Helly Aa definitely seems to be an experience to be had in Shetland.
Oh and while the festival in Lerwick in January is the most famous, locals told me that the ones in the countryside are actually the best, so there's an inside tip for you!
Go on a wildlife walk
I've already raved about the beauty of the Shetland coast, but it's also an incredible place for wildlife. Depending on the time of year, you can spot otters, orcas, puffins, seals, and all sorts of rare birds.
Unless you're like me and apparently blind to wildlife? One afternoon while on Burra I joined a group of people who had gathered to excitedly point at… some waves in the distance? I had a full schedule so couldn't stick around, but later that day I heard that there was a pod of killer whales off the coast of Burra that afternoon, whoops.
If you share my struggle don't worry, you can get professional help. By which I mean you can go on a wildlife walk with a professional wildlife photographer!
I joined Richard Shucksmith of Shetland Photo Tours for about five hours one morning to watch otters. I had never gotten so close to an otter before, and it really was quite exciting. Richard knows the coastline and otter behaviors well enough that we could follow our new friend along on his breakfast trip without disturbing him.
While Richard also offers photography guidance on his tours, in my experience trying to capture photos of wildlife always ends in frustration (because I'm so bad at it lol), so I chose to watch through his binoculars instead.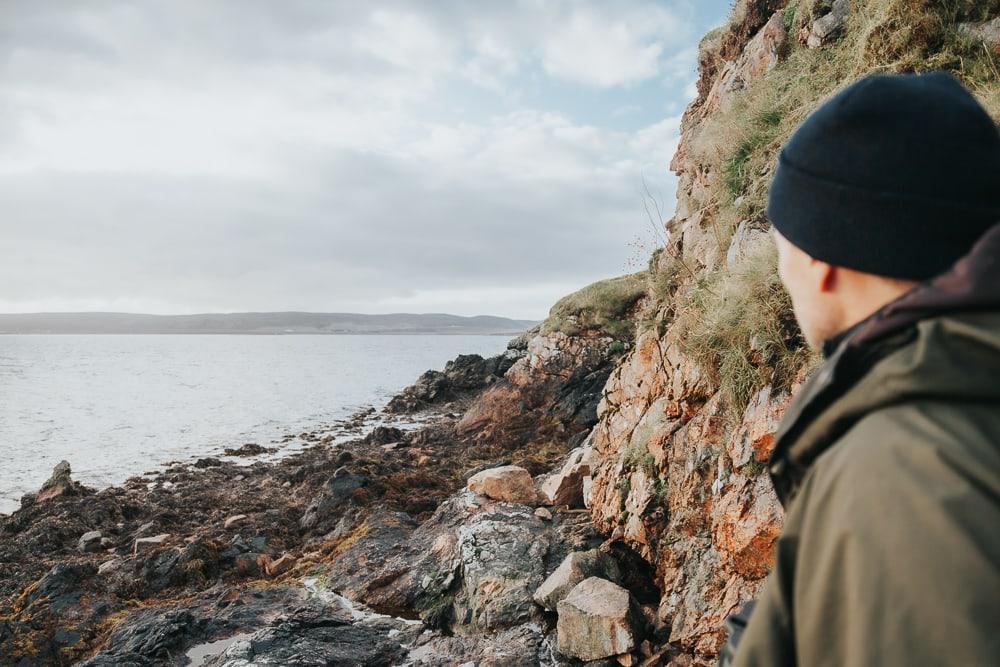 Fish and chips
You can't visit Shetland without grabbing lunch at the UK's most northerly fish and chip shop!
To be honest I didn't actually have fish and chips at Frankie's, but instead the chickpea burger and chips – I just don't tend to love deep fried fish. I wouldn't even have admitted this, except that the chickpea burger was so good, you have to get it! And the chips really were amazing, so I wasn't surprised to see the sign on the wall announcing that Frankie's Fish & Chips had been voted the number one fish and chip shop in the UK in 2015.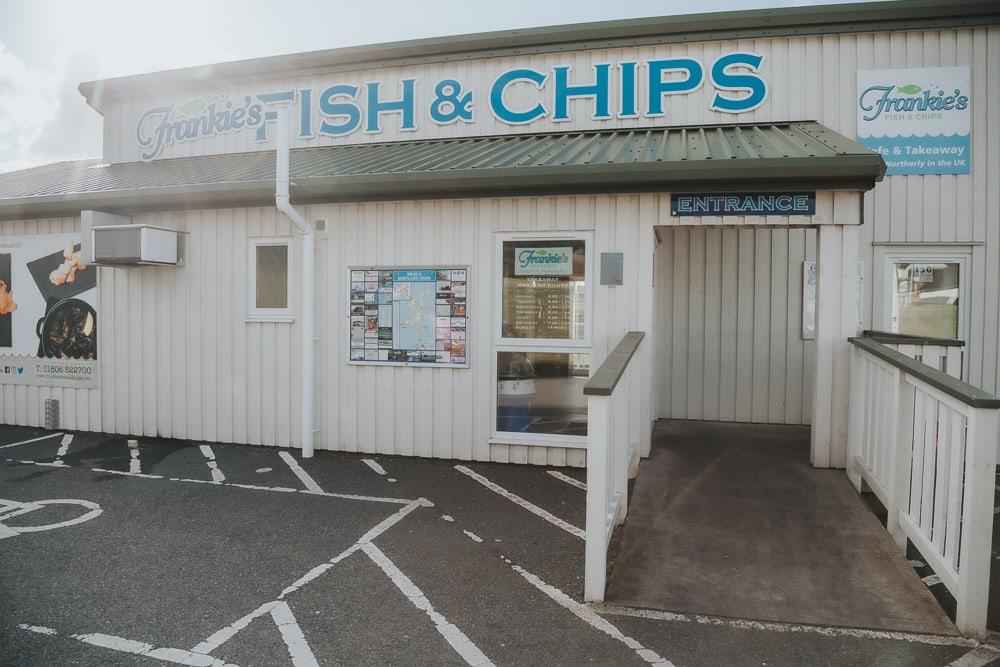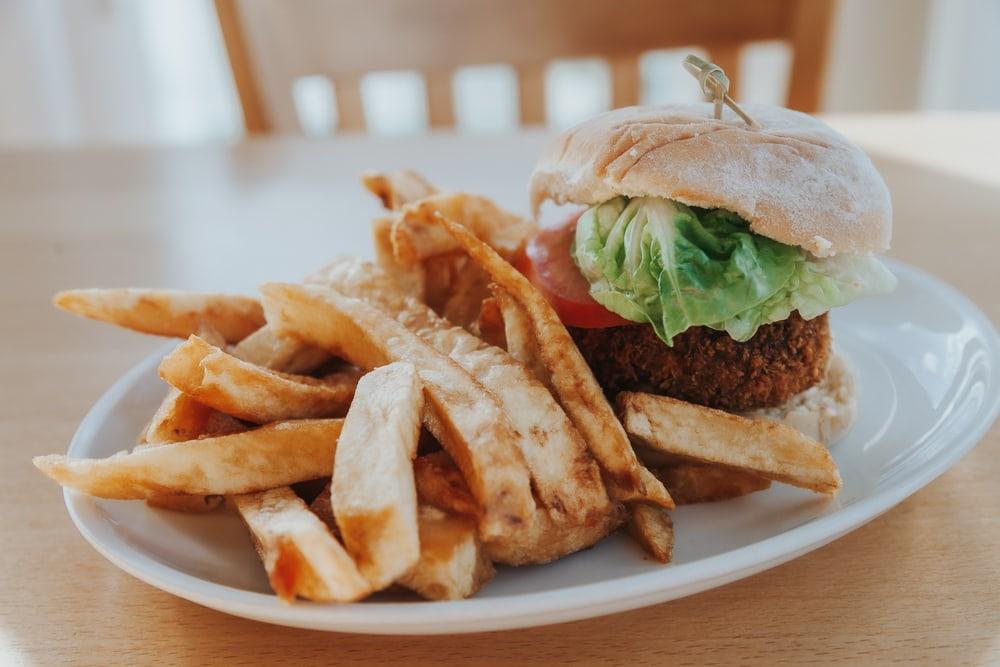 I also really enjoyed the vibe at Frankie's, particularly when the staff all started casually singing along to "Torn" on the radio. Like I don't think that's part of the service? You'll have to tell me if you also get a show with your lunch when you go. 
Stay at Busta House Hotel
I spent my first two nights in Shetland at Busta House Hotel, and while most of the time I spent there I was asleep, my stay still managed to be a highlight of my trip.
Both breakfast and dinner there were incredible, but really what made my stay so special was the rich sense of history in the house. In fact the earliest part of the house was built all the way back in 1588. I always want my accommodation to reflect the place I'm staying, and I can't imagine Busta House Hotel being anywhere but in Shetland.
There also might be a story about a ghost that I was very happy not to have heard until after I checked out.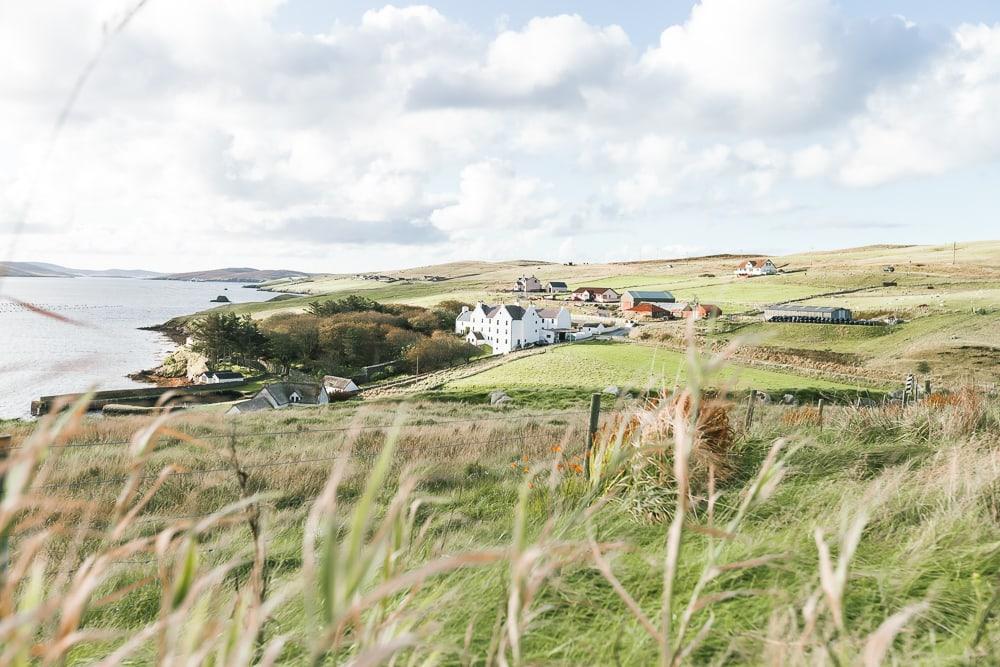 And there you have it! Now if you're wondering how to fit all of these experiences into a single trip, I've got you covered. I'll be sharing my one week Shetland itinerary in my next blog post. 
You can also find more information about planning your Shetland trip at Shetland.org and NorthLink Ferries