Updated November 2019
A few people have asked me if I can write a packing post, and while I don't think I'm a packing expert by any means (ha!) I have noticed that my backpack tends to be several kilograms lighter than my travel companions' so maybe I'm doing something right.
Plus some of you want to know how I packed for 5 months that would take me from winter in Mongolia and Russia to summer in the Balkans, and while I'm not going to share my exact packing list because I think what to bring on a long backpacking trip largely depends on your own personal style, I will tell you a few of my absolute essentials that have made packing for multiple climates much easier:
A Solid Backpack
You've got to start with a good foundation, which is your luggage! Quality luggage is so key. I'm a backpack girl myself, and I swear by my Deuter Backpack. You can read my full review of the backpack here.
My Clothing
Okay, duh. Except maybe not, because it seems like a lot of people go out and buy special "travel" clothing for backpacking.
Unless you're heading… wait, no, I can't think of anywhere you'd actually need those expensive zip-off, sweat proof pants. I mean, if you want to draw attention to the fact that you're a tourist then go ahead, but otherwise just wear your normal clothes. If it turns out they're not weather appropriate you can always by some cheap local clothes.
For my trip from Beijing (through winter in Mongolia and Siberia) to the Balkans I think I packed about 4 t-shirts, 2 long-sleeve shirts, 3 skirts, 1 pair of jeans, 1 dress, 2 woolen sweaters and 2 cashmere sweaters (cashmere is super warm and light) and a bunch of underwear, socks and woolen tights.
Once we reached the end of winter, Dan and I sent a box of winter outerwear and wool sweaters to Norway (shipping was 35 euros from Latvia), I bought a pair of shorts and flip-flops, and I stopped wearing tights with my skirts and dress. As simple as that!
Wool
This is going to make me sound like a Norwegian grandma, but forget all that synthetic thermal nonsense, there is nothing warmer to wear than wool. Seriously, a wool sweater is probably going to be warmer than most winter coats for sale these days. Just make sure it's made of at least 50% wool – mine were both 80% and kept my toasty warm even in the Siberian winter. Also, woolen tights!
An added bonus with wool is that you really don't need to wash it that often – usually simply airing out a sweater will freshen it up, which means that you can wear the same one or two woolen sweaters basically everyday. At least that's what I did in Russia!
Versatile boots
This is an easier look to pull off as a girl (sorry, boys!) but I wore the same pair of boots through Siberian winter into spring in the Balkans. In the winter I paired them with thick woolen socks, while in the spring I wore them with shorts and dresses. Once it got too warm I bought a pair of lightweight flip-flops, but I continued to wear the boots on travel days so that I didn't have to carry them in my backpack.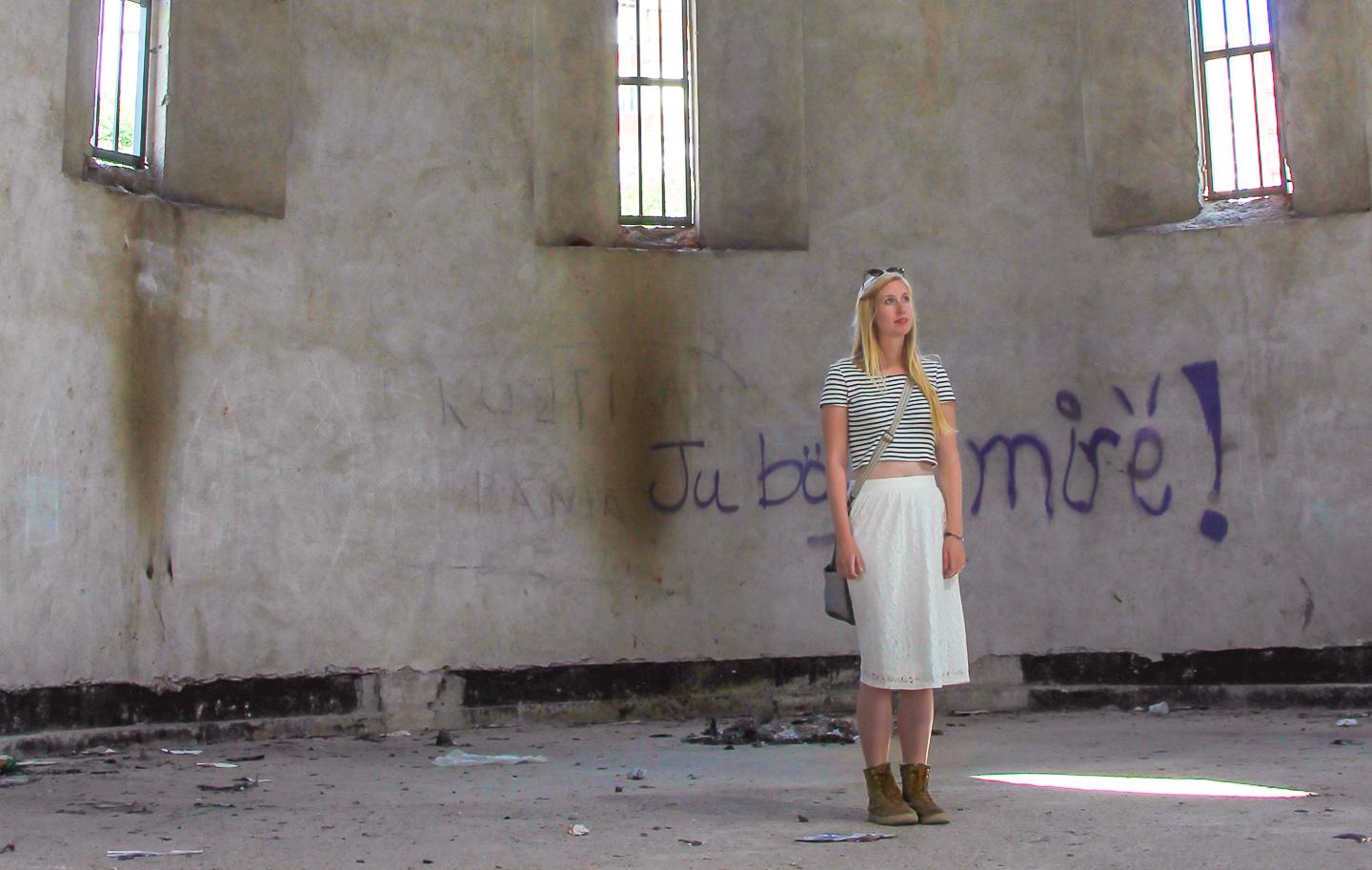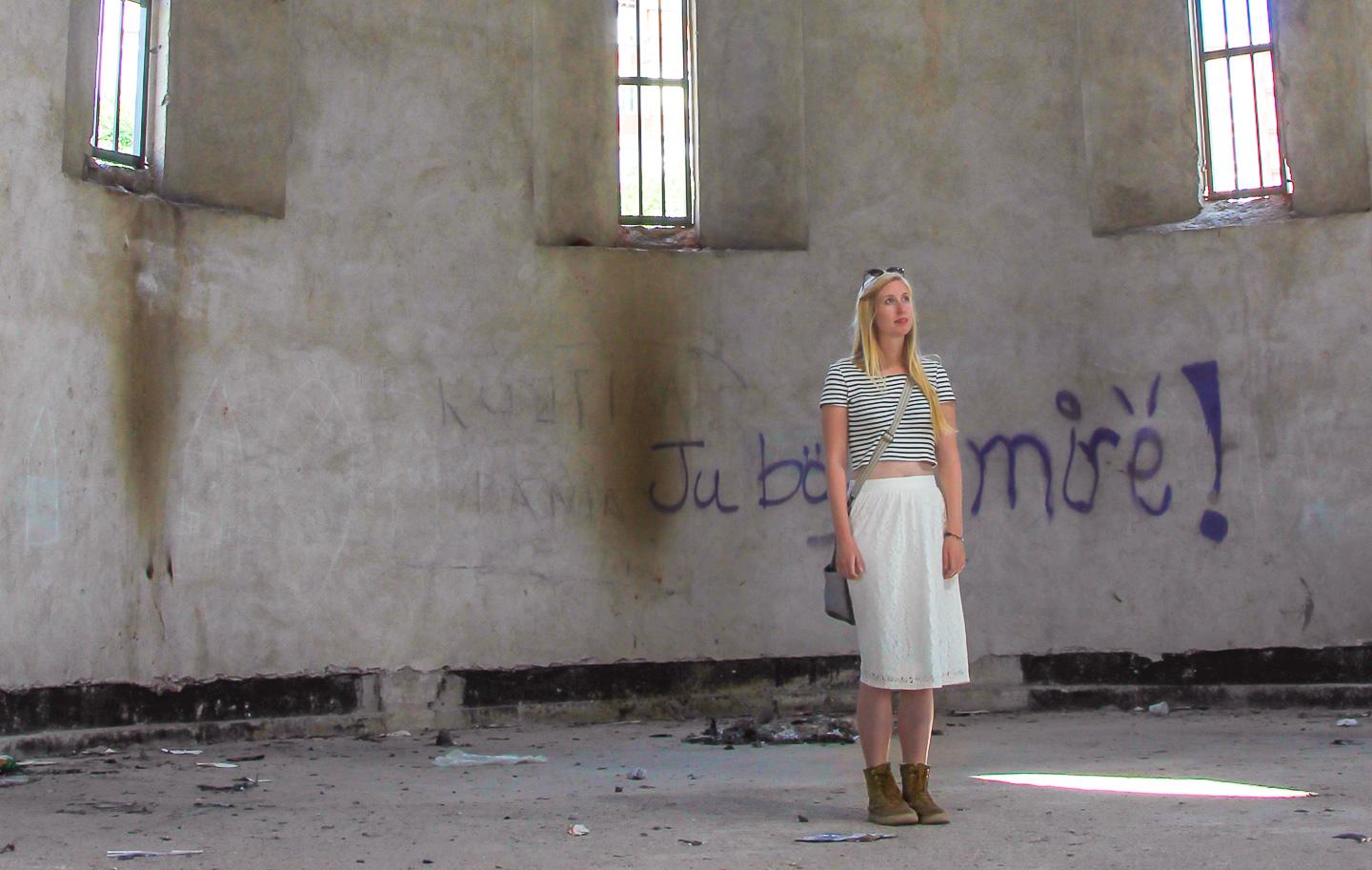 the unfinished Serbian Orthodox Church in Pristina, Kosovo
Ice Grips
And if you are going to spend time somewhere icy but don't want to lug clunky winter boots around, do yourself a favor and buy some attachable ice grips. Ice grips transformed my everyday boots into serious winter boots while in icy cities. They weigh nearly nothing and only cost around $15 and will save your bum a lot of bruises.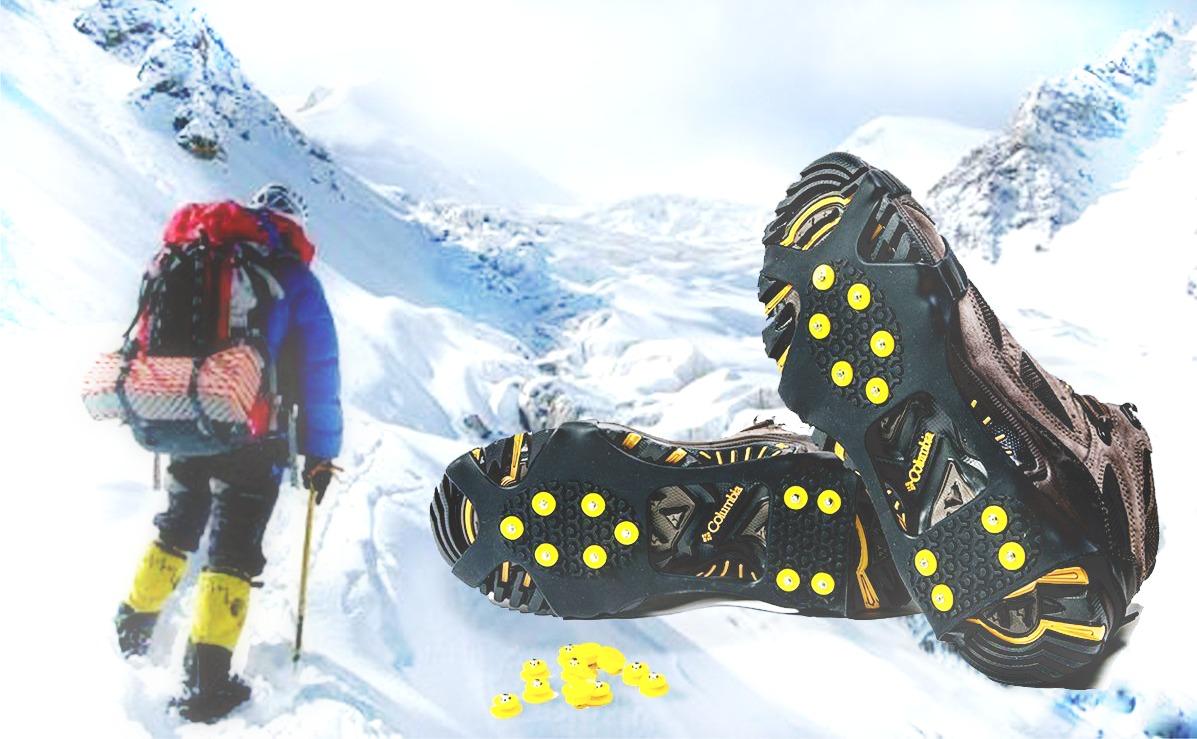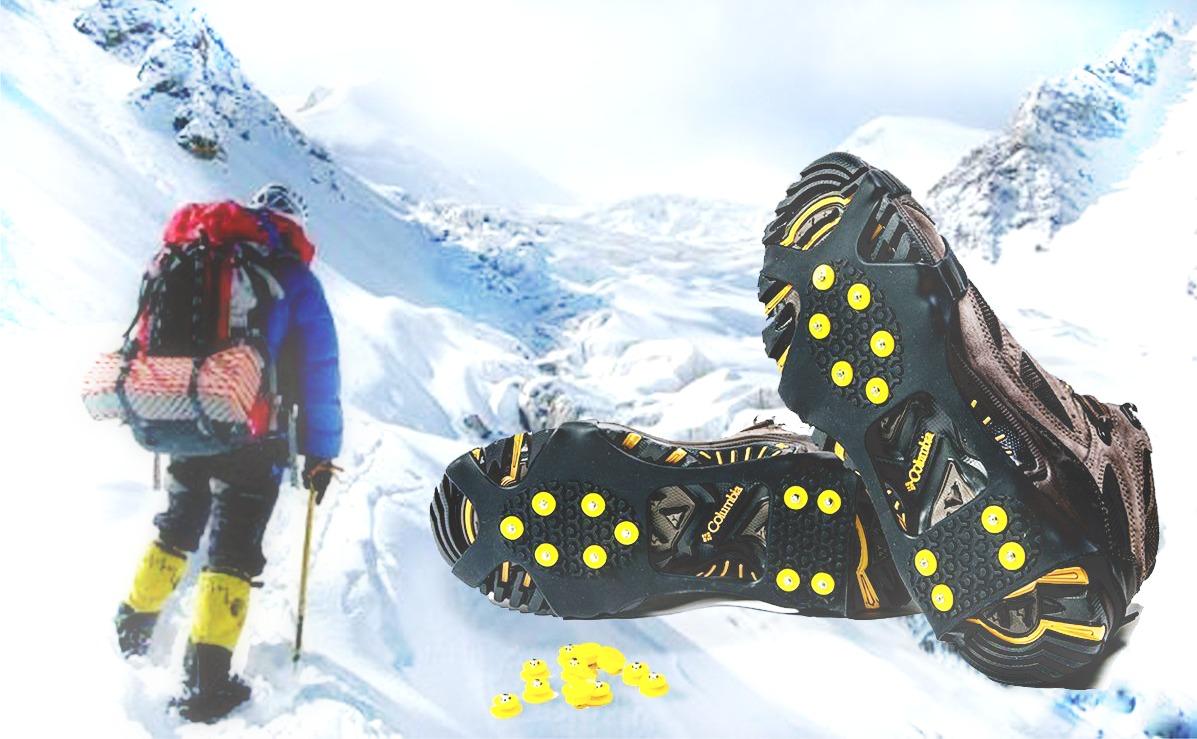 A Good Camera + Remote
Okay, what camera you bring is obviously a personal decision, but I've learned from experience that forgetting to document once in a lifetime trips can bring some serious regrets later on. Like that time I trekked for two weeks through the Himalayas and took exactly two photos, one of which wasn't even of the mountains. Something about living in the moment? Ugh.
You can see my full camera gear here (my all-time favorite, carry with me everywhere travel lens is Canon's 24 – 105mm f/4 L lens). I also hugely recommend bringing a remote for your camera, so that you can get shots of yourself and whoever you may be traveling with! My remote is like my favorite travel accessory ever, and my secret weapon for taking photos while traveling solo.
Read also: How to Take Amazing Photos While Traveling Solo
Travel Pillow
My mother gave me a travel pillow for Christmas which quickly became my favorite thing in my backpack. The pillow has a warm fuzzy blanket inside which was perfect for cold bus rides or hostel dorms with thin blankets, and the pillow helped me sleep anywhere and everywhere. When I wanted to use both the blanket and pillow I would just put a sweater inside the pillowcase instead.
Eye Mask
And speaking of sleep, something else I keep with me always (seriously, it's in my purse most of the time) is an eye mask! This is a life savor on public transport and paired with my travel pillow has given me some really comfy sleeps on long bus and train rides.
I used to just use an eye mask I had gotten for free on a flight, but recently I upgraded to a nicer one and oh my goodness, the best $10 I've ever spent! I use this eye mask and am seriously in love with it.
Splitter
Dan gave me a headphone splitter for Christmas, which meant that we could listen to music and watch movies together on long bus or train rides. It's a small thing but was so helpful – I would definitely recommend getting one if you'll be traveling with other people. You can even get a five-way splitter if you're traveling in a larger group.
Camping Cutlery
If you're on a budget then you'll probably be having a lot of supermarket meals (unless you're in street food heaven Southeast Asia) and having some lightweight cutlery will make your life so much easier! It's something I never thought about packing until I found myself stuck in the Uzbek desert ripping up tomatoes and bread with my teeth, but now I at least carry a butter knife with me everywhere.
Packing Cubes
I only recently started using packing cubes – I had resisted since they're not exactly a necessity – but oh my goodness, they are so worth it. They keep your clothes organized and mean that you don't have to create a huge mess each time you want to find something in your backpack, which definitely makes living out of a backpack easier.
Something Pretty!
In the stress of fitting all essentials into a backpack it can be easy to forget about accessories, but I still like to bring a few pretty luxuries. Because if I'm going to be away for several months, chances are I'm going to want to get a little dressed up sometimes!
I'm not sure what the male equivalent would be (sorry, guys!) but my go-to accessory has always been necklaces to put in my hair (like you see in my profile picture) because they fit well with the hippie backpacker vibe without being too over the top.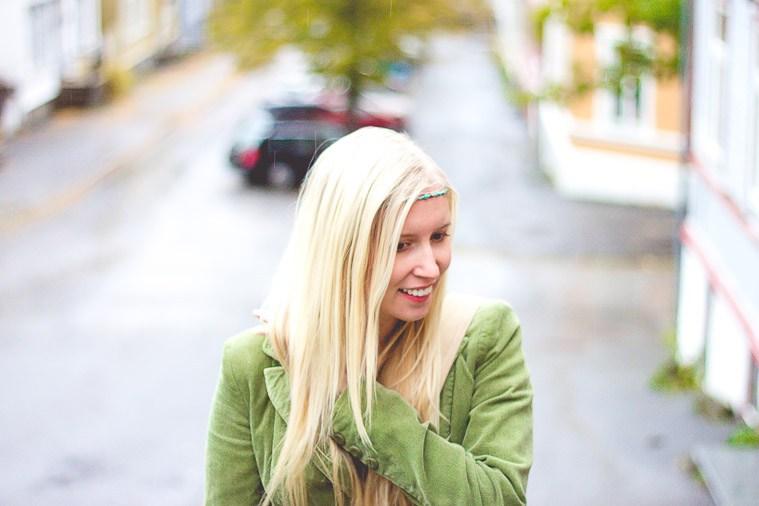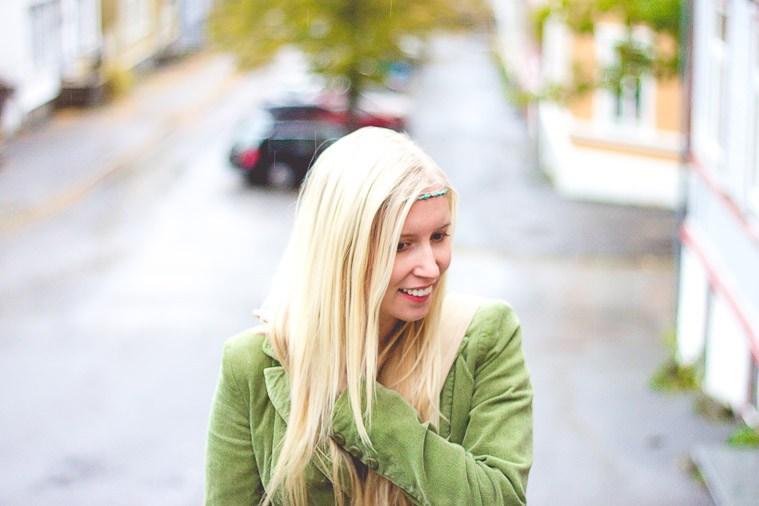 I also try to bring one skirt or dress that works both as a casual outfit but can also pass for more dressy occasions.
I find it somehow so comforting to bring a few stylish luxury items with me, even on the most intense backpacking trip. Because you're supposed to be enjoying yourself on these trips, and if you like dressing up a bit then there's really no reason to need to give that up!
Plus, you might be invited to a special event like a wedding or something (seriously, I've found myself at so many weddings on my travels!) and you don't want to have to show up in your gross backpacking clothes – that was me in Tajikistan, and I felt really bad.
Travel Insurance
If you're heading out for a long trip I know it can be so, so tempting to skip on the insurance. But something I've learned first hand is that travel insurance is so important! It doesn't have to cost that much, and the peace of mind alone makes it worth it, and of course you'll be thanking yourself forever if something does go wrong – like that time I ended up in a hospital in Beijing.
Personally I love World Nomads, because it covers flights and baggage as well as medical emergencies and even trip cancellation, you can order it while already abroad (many insurance companies require you to buy insurance while still in your home country), it's super affordable, and the claims process is beyond easy.
I mailed them my receipts from my $1,000+ hospital bill four months after the incident when I had returned home, and a few weeks later I had a check from them in the mail. So simple.
Do you have any special packing tips?
PIN IT!