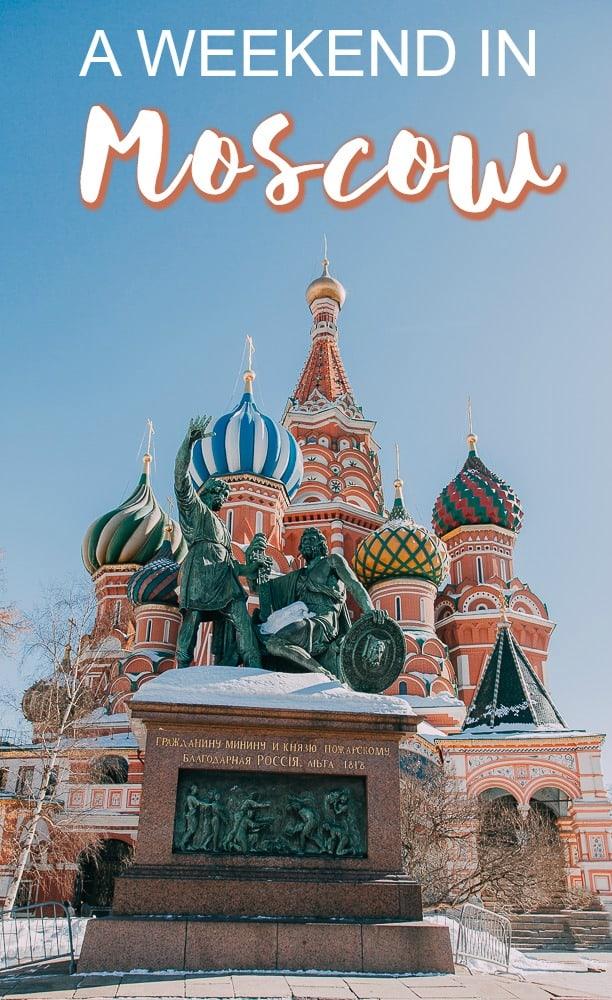 After a few days in Vladivostok, Danielle and I caught a flight to Moscow. Ideally I would have loved to have taken the train, but we didn't have a spare week – even flying takes an impressive nine hours, the longest domestic flight I've ever taken that didn't involve flying over an ocean.
I was excited to return to Moscow, but unfortunately this was going to be one of those trips that didn't go to plan, and not in a good way.
I woke up on our first morning in Moscow with a swollen throat, no voice, and a fever that kept me in bed for the rest of the day. I actually thought I would have to see a doctor because my throat was so closed up, but luckily a trip to a nearby pharmacist did the trick instead.
But this meant that I was pretty wrecked for the rest of the trip, so I didn't really get to do much of what I had had planned for Moscow and spent a lot more time in my hotel room than I normally would have.
Luckily I had chosen a really nice hotel for our time in Moscow, so having to stay inside wasn't as bad as it could have been – and I could console myself with this view from my bedside window: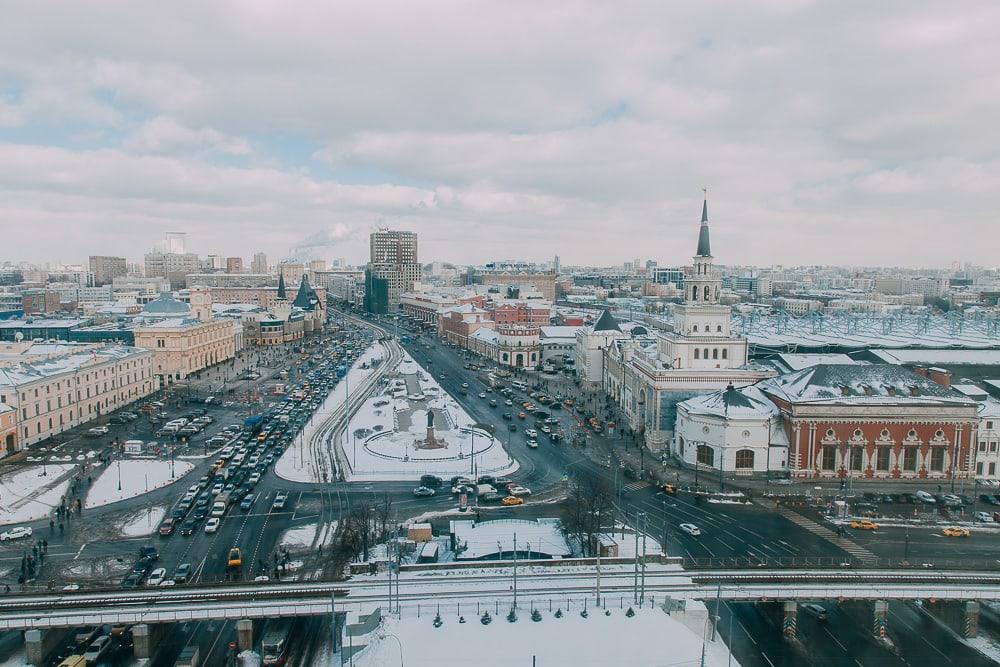 Danielle and I were staying at the Hilton Moscow Leningradskaya, which is in the smallest of the Seven Sisters, Stalin's neo-gothic skyscrapers. I fell in love with the Seven Sisters during my first visit to Moscow and when I read that one had recently been refurbished as a luxurious Hilton hotel I was determined to stay there. And I'm so glad I did!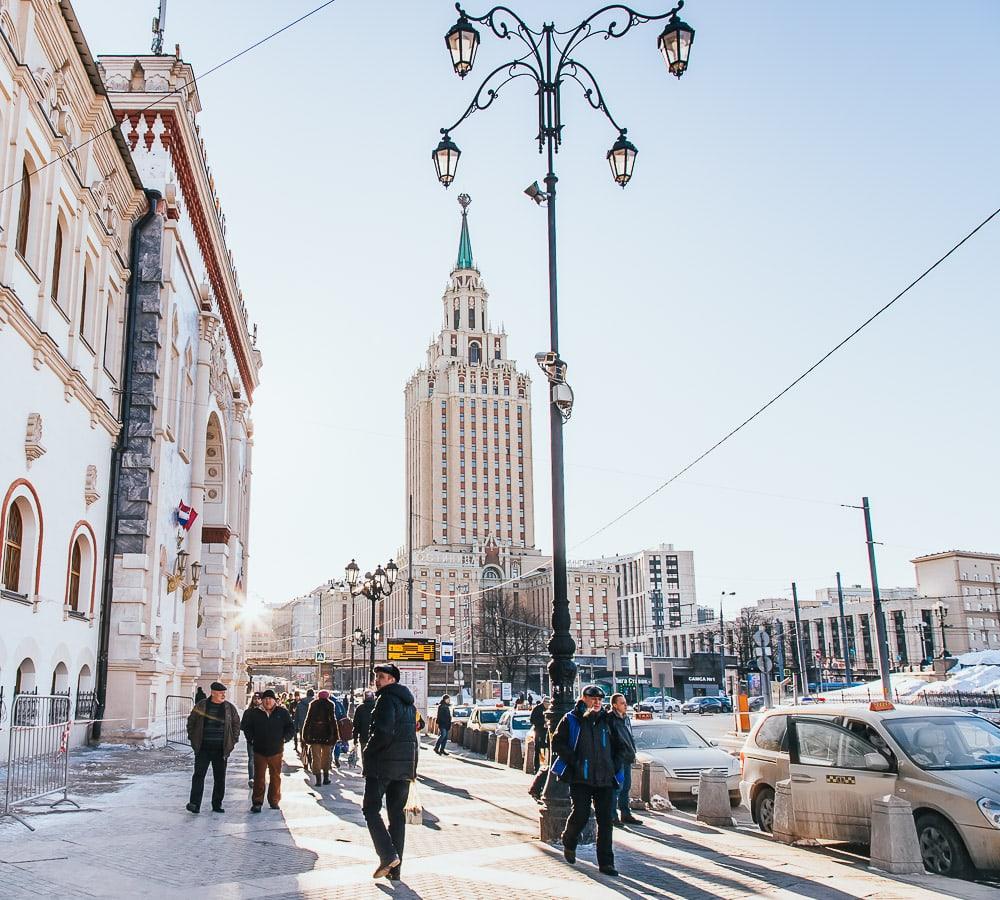 The interior is possibly even more impressive than the hotel's exterior, and if I had to fall ill on this trip I'm grateful that it was somewhere with comfy beds, super helpful staff, and a breakfast buffet that magically restored my energy after a day in bed.
In fact, considering how much time I spent inside on this visit to Moscow, I would say that the Hilton Moscow definitely made my trip – I think if we hadn't been staying in such lovely accommodation I would have been pretty miserable.
Check prices and availability for the Hilton Moscow here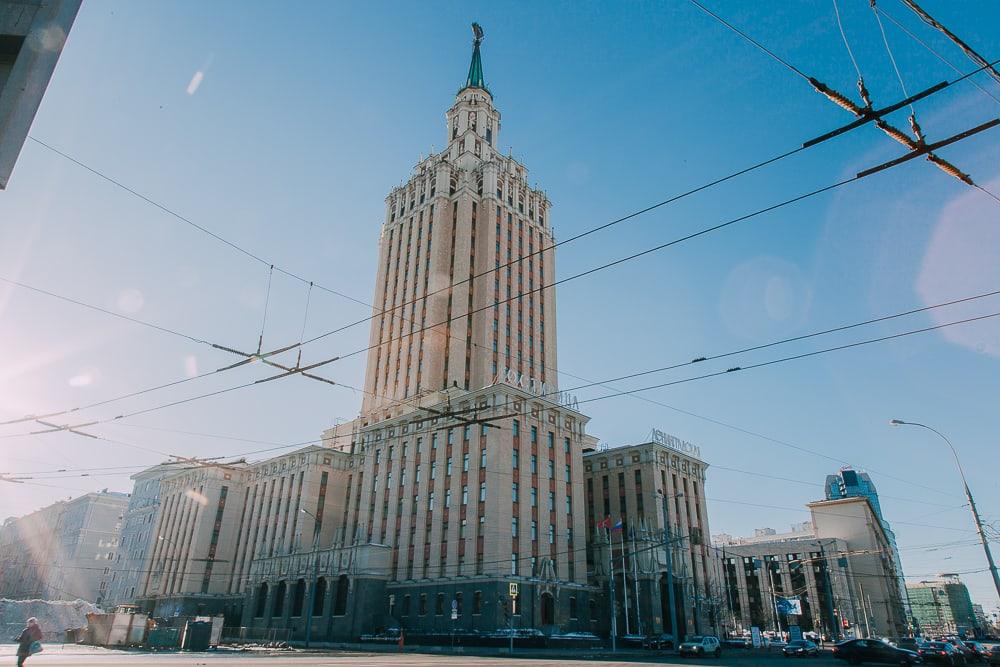 And I did at least make it back to a few favorite spots around Moscow, as well as to some new ones.
Red Square
Red Square is one of those famous places that feels a little surreal to see in real life. The last time I visited was a cloudy day, but this time the sun was out and it was glorious.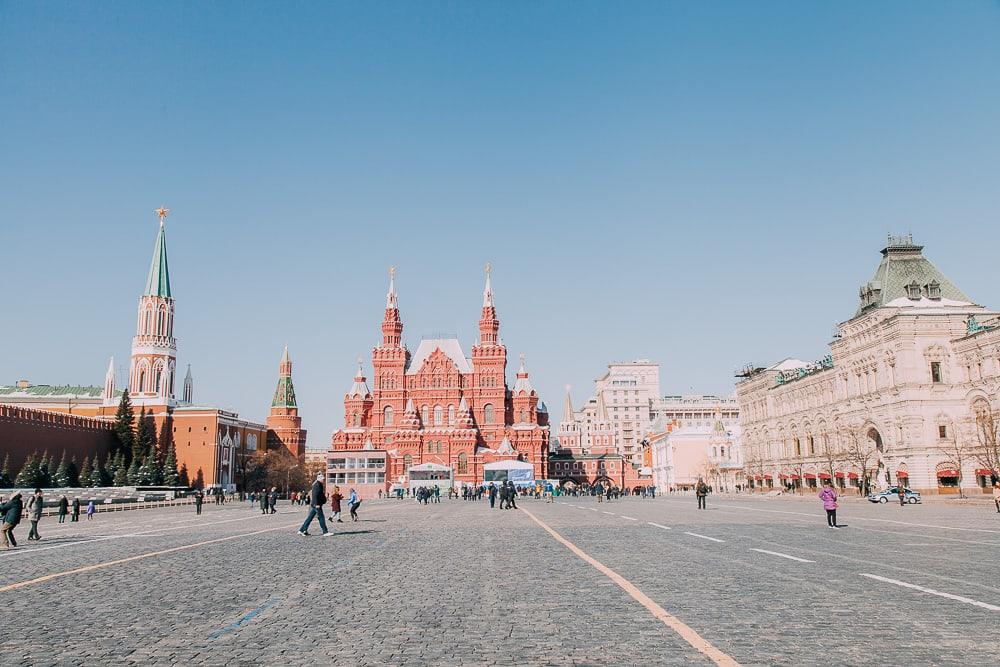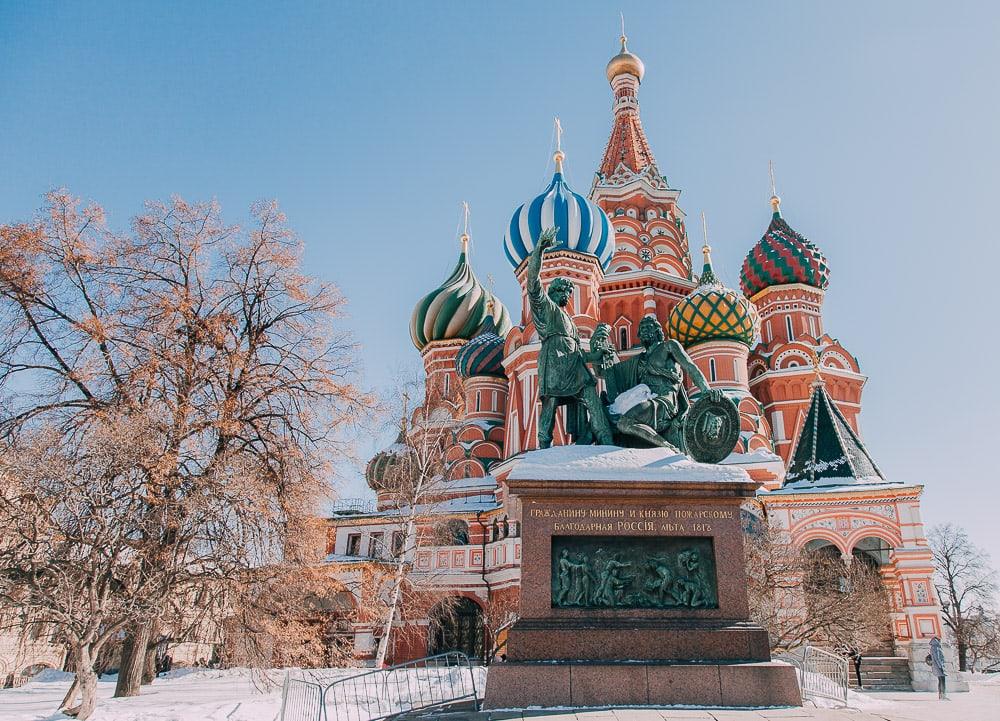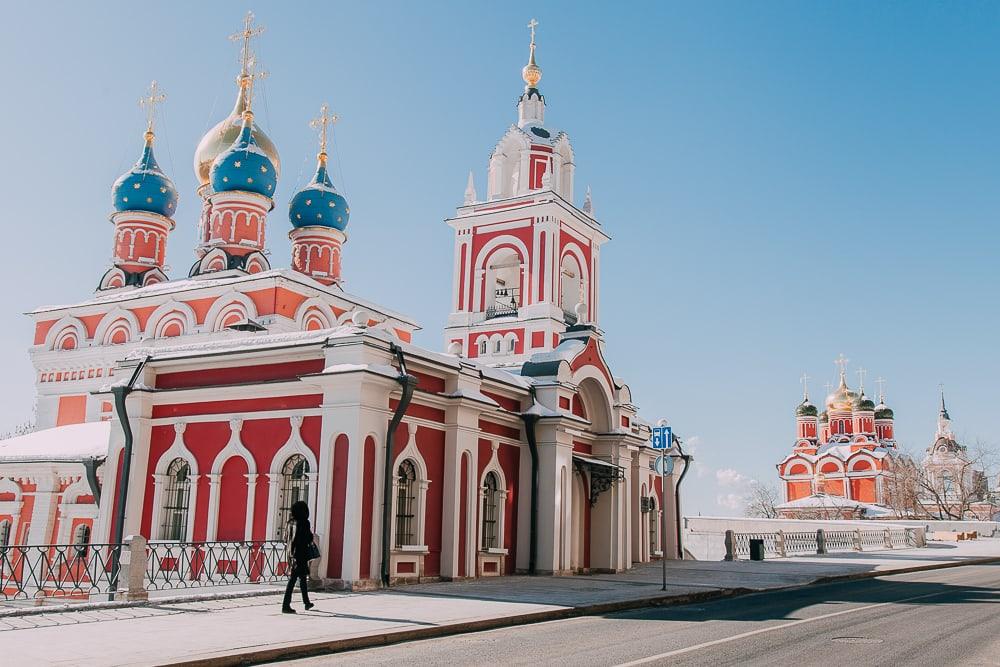 GUM Department Store on Red Square
I love grand old department stores, and GUM is one of my favorites. It's beautiful, and I love that people always seem to be eating ice cream cones inside. Is that the Russian version of Auntie Anne's pretzels?
While at GUM we also of course had to stop for lunch at Stolovaya 57, the fanciest (yet surprisingly so cheap!) cafeteria in all of Russia – you can see what we ate in the video at the bottom of this post.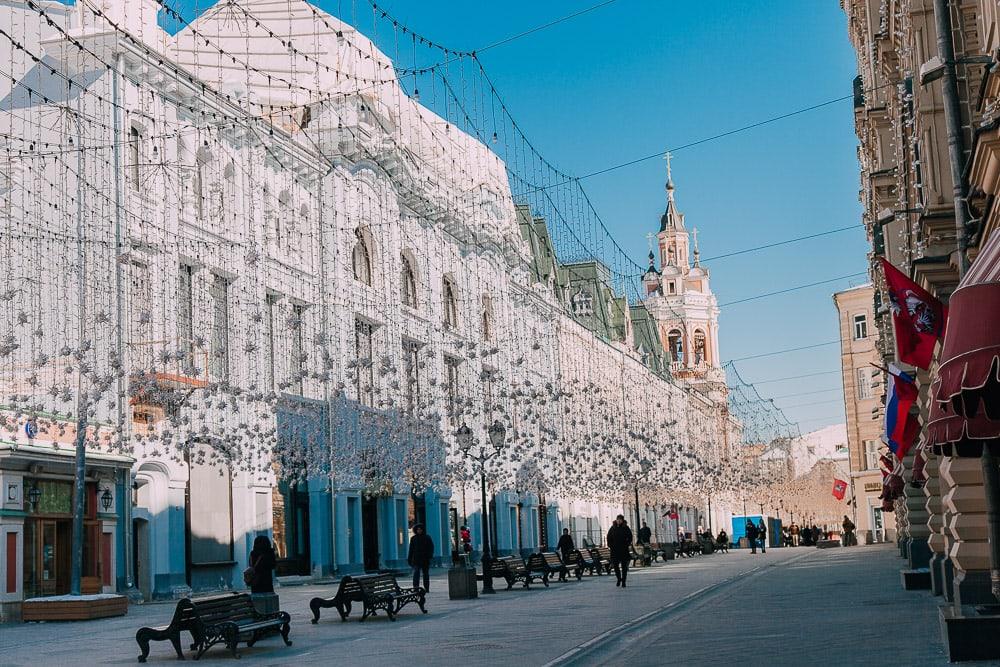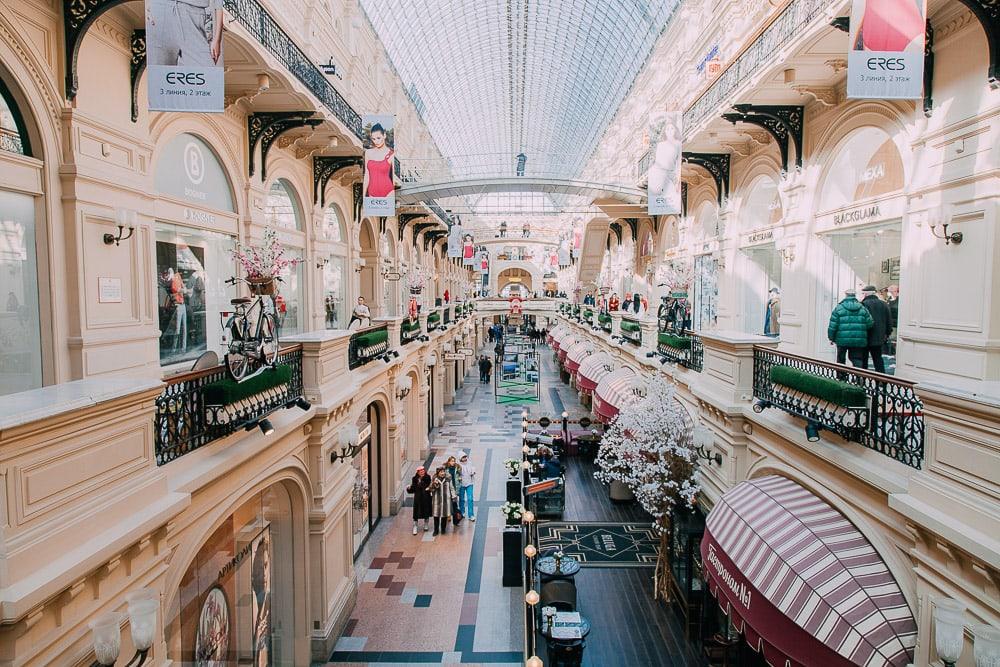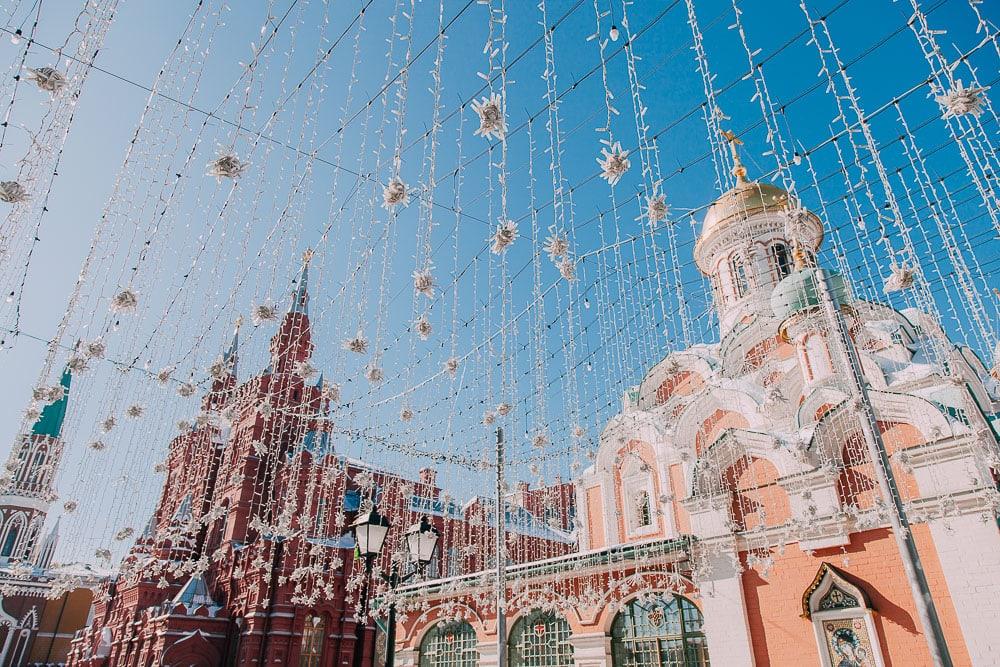 Old Arbat Street


Cafe Pushkin
I was too exhausted for photos in here, but look it up, because Cafe Pushkin is so beautiful. And while the restaurant is quite expensive the lunch menu is very reasonable – just don't stray from it, as even an extra beverage will cost you dearly.
Kachapuri
And after our love affair with Georgian food in Vladivostok, Danielle and I couldn't just had to get another Georgian fix. The food at Kachapuri was delicious (I mean, when isn't Georgian food delicious), the staff were really friendly, and I loved the atmosphere there.
The Moscow Metro
But once again, my favorite part about Moscow was the metro, which, aside from my hotel room, seems to be where I spent most of my time. It's just so beautiful!