So you're interested in Central Asia travel? Guys, let me just warn you – it's an emotional roller coaster, especially if you're a twenty-something traveler.
The conversation I keep having here:
"How old are you?"
"I'm twenty-five, and Sasha and Danielle are twenty-four."
"Are you married?"
"No."
"Will you get married soon?"
"Um…probably not."
"But you're already so old!!"
It started at the Chinese-Kyrgyz border health inspection and has happened again with each new person I meet in Central Asia. Most people have heard that Americans tend to marry later, but still they seem a little worried for us. Here it's more common for women to marry around twenty (or younger). I mean, will we even still be able to have kids after twenty-five?!
I think it's starting to affect my anxiety levels. Hah, not really. In fact, if anything our stunted development (in their eyes) is making me feel younger, kind of like a teenager. Maybe because that's exactly how I'm being treated.
It all started in Sary-Tash, when our host mother sent us off to spend the day with her teenage son, who was celebrating his 18th birthday. Driving around the small town blasting music, binging on soda and candy, attempting to get drunk off of fermented mare's milk, and talking to the girls about our future husbands: this was the life.
That's what belongs in Central Asia travel guides – visit Central Asia and you'll feel ten years younger! Or maybe Central Asia travel guides are already using that as a selling point?
Central Asia Travel: It'll Restore Your Youth!
loved hanging out with these girls in Sary-Tash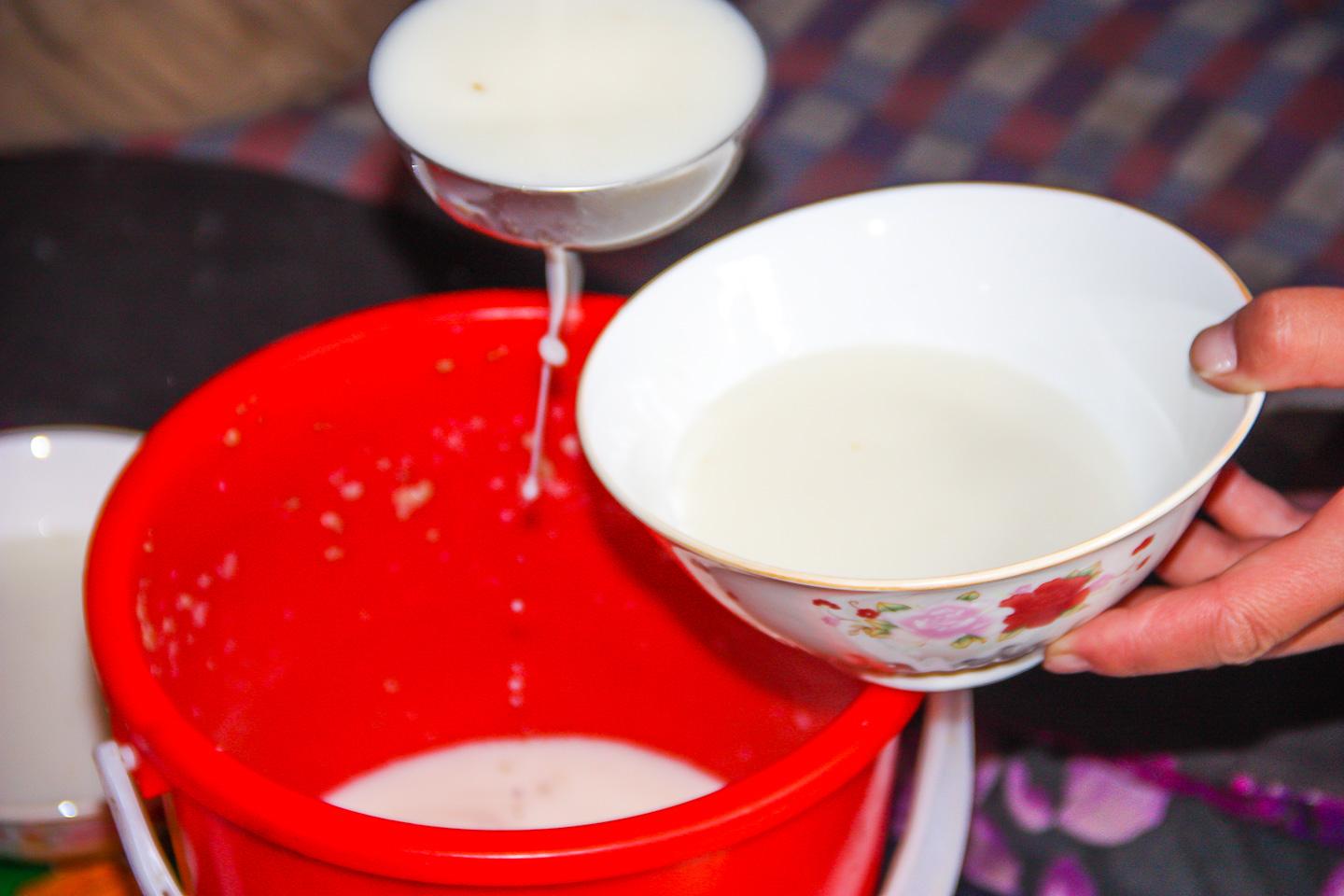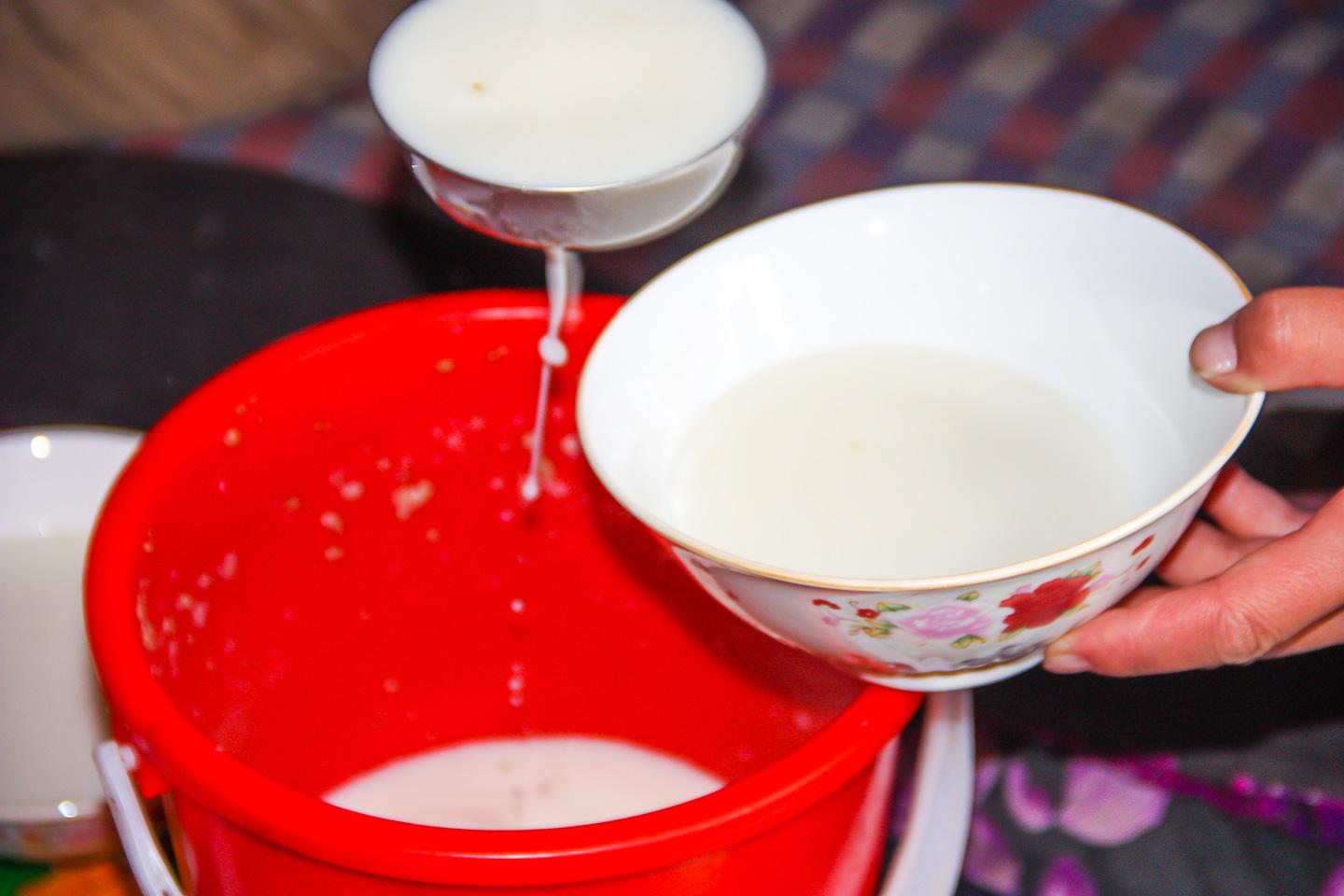 Central Asia travel: Sary-Tash
Okay, maybe it was more like we had just been sent back to the kids' table. But that's pretty okay, especially considering how I sound like a child when I speak Russian anyway.
Somehow this trend has continued through our travels through Central Asia, and most of the locals we have befriended in Kyrgyzstan and Kazakhstan have been a good decade younger than us.
In Karakol we convinced the son of our guest house owners to show us around for the day, and in Tosor a group of teenagers cooked us their favorite Kyrgyz dishes. One teenager even let us stay with his family in Bishkek after finding out that we (as usual) hadn't booked a hostel.
Though my favorite new friend wasn't even a teenager – I think she was about 9? We even have the same favorite TV programs (plus she says I look like Serena van der Woodsen).
Central Asia Travel: Kochkor
Central Asia Travel: Tosor
Of course in Almaty, Kazakhstan our couchsurfing host was only eighteen, and a young college student ended up showing us around in Shymkent.
Side note: Shymkent is one of the most bizarre cities I've traveled to. We sampled the famous Shymkent beer and hung out at a carnival (mostly for the cotton candy) and I kept thinking how crazy it is that we drove so far from Almaty just to see this city people told us was the "Texas of Kazakhstan." But I also sort of loved it – I'd say Shymkent is totally worth adding to your Central Asia travel itinerary!
Perhaps best part though, was the Russian teen sitting next to Danielle on the bus from Almaty to Shymkent. She woke up in the middle of the night to find him spooning her. Oh teenagers.
All in all though, I've found that all I needed to do was to travel to Central Asia to find someone of my maturity level. Of course. Like, thanks Central Asia!
Central Asia travel: Shymkent
Taking an organized tour of Kyrgyzstan and surrounding countries in Central Asia
Travel through Kyrgyzstan (and all of Central Asia) can be difficult, especially if you don't know any Russian, but I assure you it's worth it! However if you're worried about your trip you can always leave the organizing and planning to someone else and take a tour.
I haven't done this myself, but I've heard back from several blog readers who chose to do Central Asia tours with G Adventures and they loved them. The tours organized everything for them, but I think the best part was seeing the region with a group of likeminded travelers.
The two best options for seeing Central Asia would be:
The Best of Kazakhstan & Kyrgyzstan // this is a 9-day trip that actually covers more of the two countries than I managed to. I would love to go back and do this very trip someday! Check current tour prices and the full itinerary here
Central Asia Adventure – Almaty to Tashkent // this is the ultimate Central Asia tour, taking you through Kazakhstan, Kyrgyzstan, Tajikistan, and Uzbekistan in 14 days. I love that this one covers so much ground while still spending time in each place, and one reader wrote back to me after doing this tour saying it changed her life, so it must be good! Check current tour prices and the full itinerary here
Travel Insurance
Guys, please, please do not forget to get travel insurance for your trip to Kyrgyzstan! I always get travel insurance wherever I'm going, but it's particularly important when going through more remote regions like this.
It costs so little, but will save you SO much in the long run – I've had to use my World Nomads travel insurance twice over the course of my travels (once when I got sick and once when my bag was stolen), each time saving me over a thousand dollars. They helped get me to the nearest hospital and all I had to do was send them my receipts and I had a check from them in the mail within a couple of weeks. So easy!