Happy 2016! My family celebrated at my grandmother's home in Bø, which was positively magical. In recent years I guess I always felt too cool to stay home for New Year's and have instead gone off to places like Edinburgh and London to celebrate with friends, so I had forgotten how spectacular New Year's Eve is in Bø.
My grandmother has a view over the whole city from her balcony, and while it had been snowing all day the skies cleared just in time for midnight. Everyone in Bø sets off their own fireworks, so we watched fireworks displays coming from what seemed like every home in town, from the city center in the valley, up to the farms in the mountains.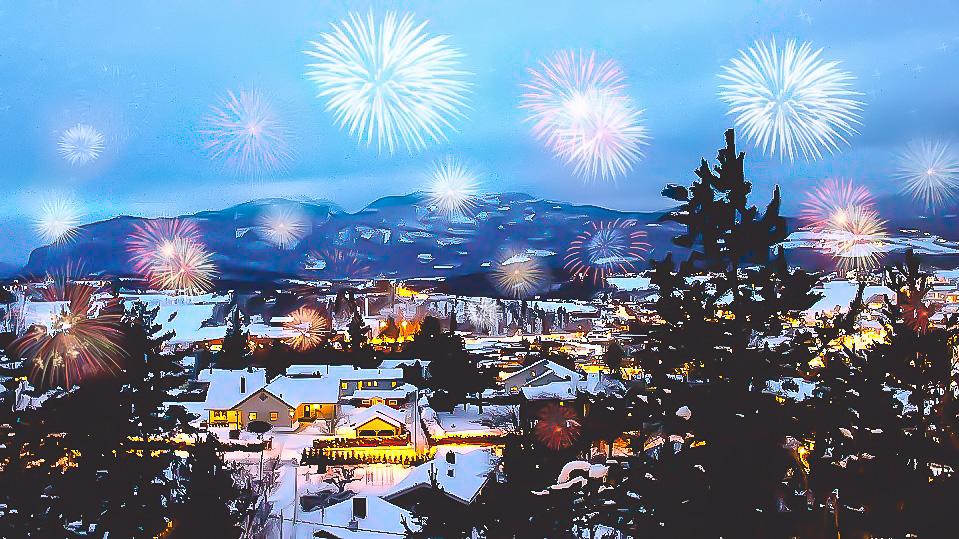 Okay, those fireworks might be courtesy of PicMonkey, but you get the idea
But I'm actually writing today because it's that time of year again, when all the blogs come out with year in review posts! And the super serious blogger in me is saying that I have to write one too. After all, I do really love reading these review posts from other people.
But guys, I'm sorry, I just can't.
Even the thought of recapping this year has me exhausted. I visited 24 countries, but more so than the huge amount of travel that dominated the first half of the year, I feel like this year was full of so many huge changes. Seriously 2015, how did you manage to change basically everything in my life?
Like how after over two years of having it as my base, I left Thailand. 
And after nearly five (!) years living there, I left Asia. 
I traveled as part of a couple. And we didn't break up!
I went to Russia. I mean, I went a lot of places this year. But Russia was the most exciting because even after years of studying Russian, I seemed to have used my Russian skills everywhere except Russia. I can't wait to go back, hopefully in the summer. And in the winter again. Oh and I bet it's gorgeous in autumn!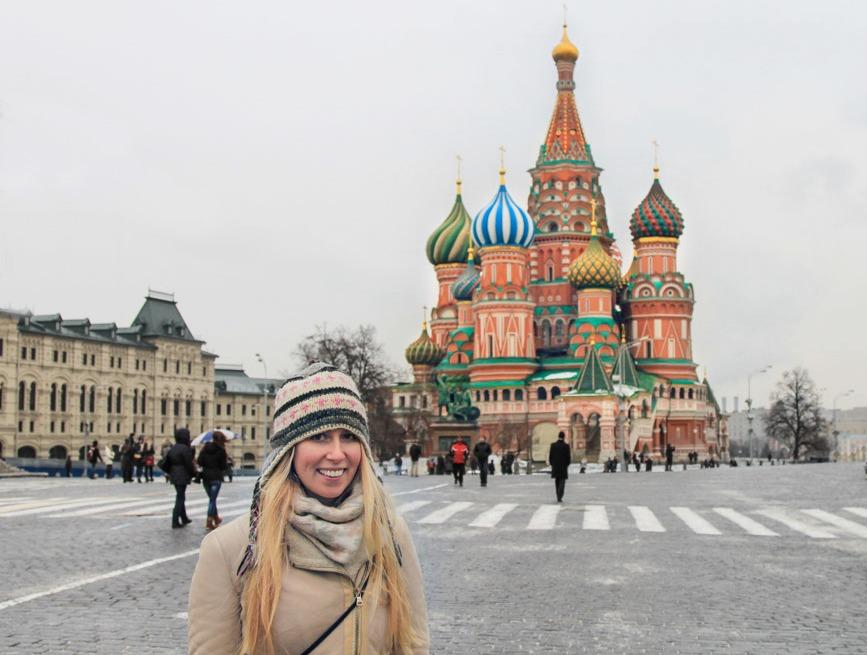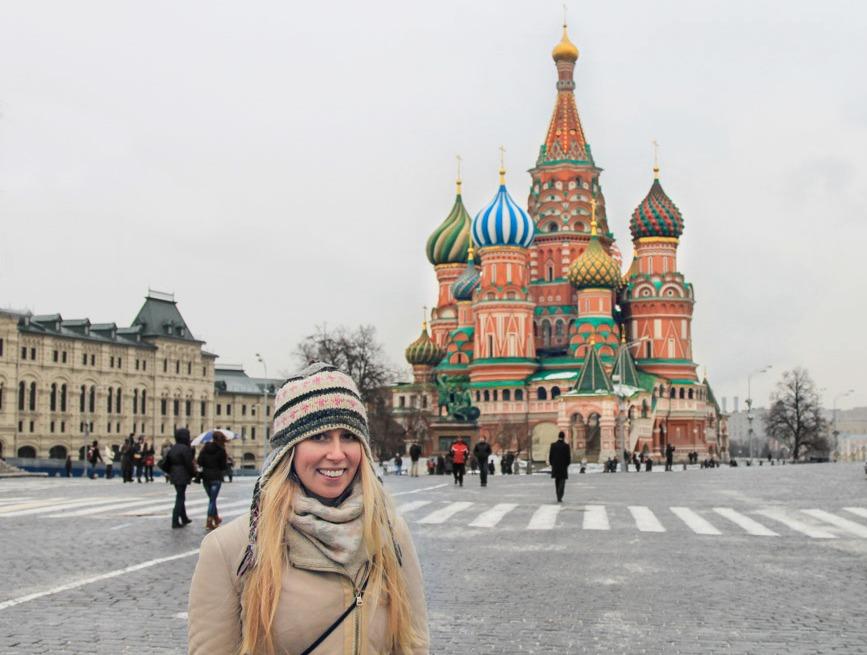 I finally moved to Norway. It's something I've only been talking about since I was, oh I don't know, five years old? I got some serious eye rolls from my friends when I told them the "exciting news" that I had finally decided I want to live in Norway.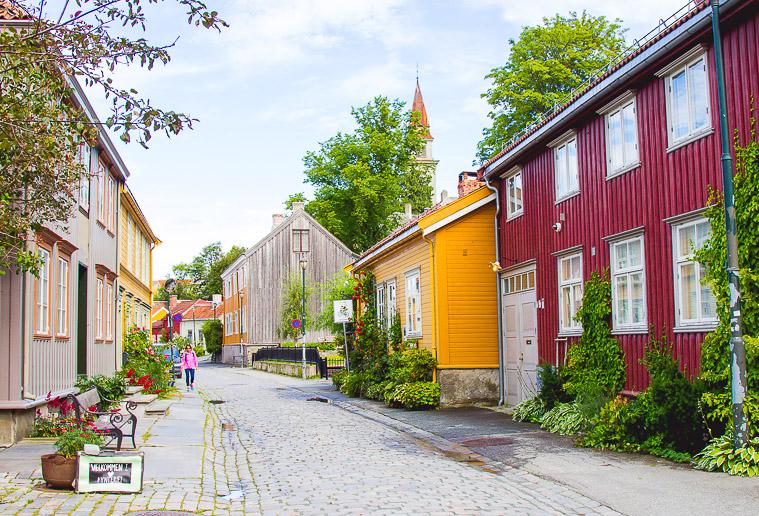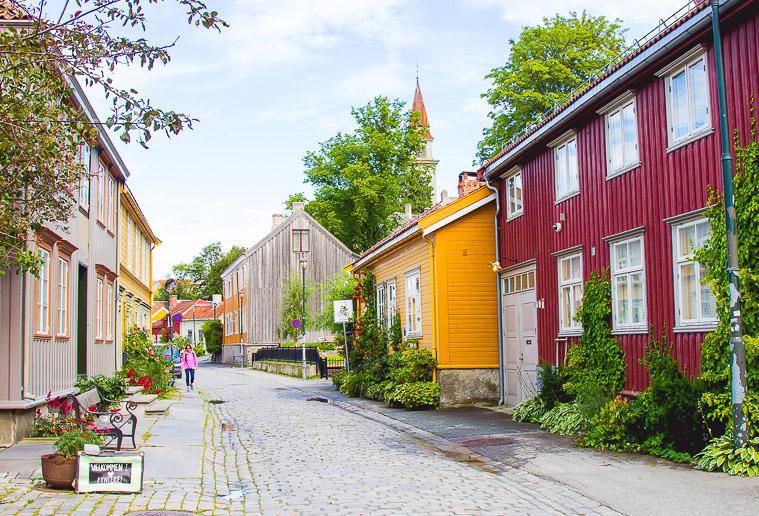 For the first time since living in Japan I got super serious about studying a language again. This actually feels like a big deal for me, because ever since my first Latin class when I was 11 years old, language study has always been a huge part of my life. I've studied something like ten languages to varying degrees, and as a student language classes were always what I put most of my academic energy into (while I majored in philosophy, my senior thesis was about the importance of foreign languages to the philosophical pursuit). I know, pretty nerdy and not always the best use of my time – who really needs to know Ancient Greek or Tibetan? Not me. Like seriously, why didn't I think to take at least one economics or statics class in college?
Here's hoping Norwegian proves more useful.
I moved in with a boy. Ahh it feels so grown up! Even though it was less out of grown upness and more out of necessity, as we were both new in Norway and needed to split bills. Or at least that's what these two commitment phobes tell each other, because moving to Norway together is like, totally casual, right? But it is pretty nice to have someone who will do the dishes when I cook and who likes to keep the apartment clean. Plus lots of mushy stuff about building a life with someone I love so much, blah blah blah.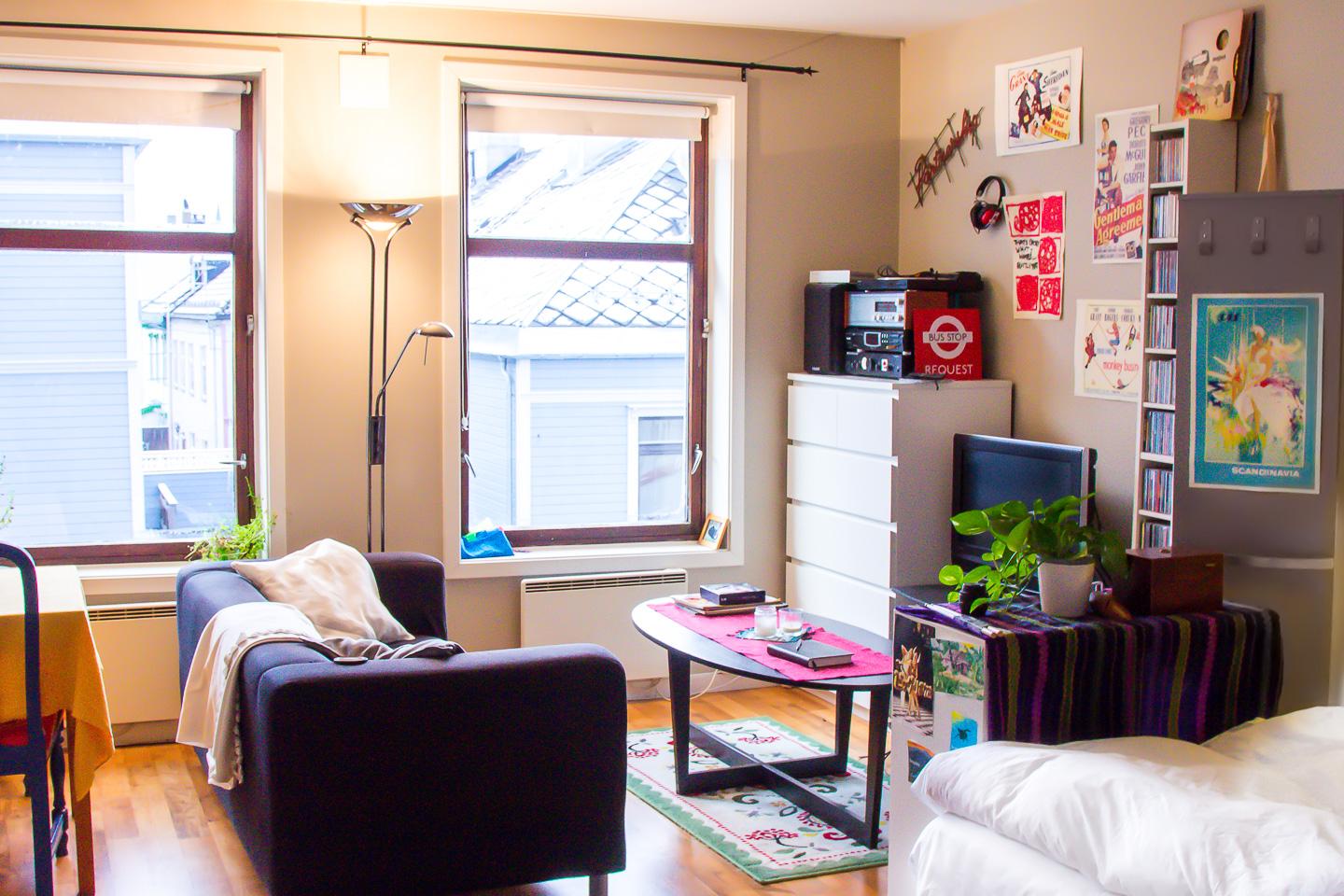 I got a job. Uh, so this is a weird thing to admit, but I haven't had a real job since I left Japan in August 2012. Well, that's not entirely true – I've actually had lots of jobs, but since that time I've also been largely living off my ($44,000) savings from Japan.
I volunteered in Thailand for 9 months, then I started backpacking and blogging, which eventually led to freelance writing jobs for various travel websites. So for the past two years I have been making some money from blogging and freelance writing, but it's nothing like getting a steady paycheck. Which now I'm getting again, woohoo!
I created an ecourse. Uh, so apparently in the past two years I became obsessed with the technical aspects of blogging. Who would have thought? In this post I got just a bit ranty (sorry for that) about how overpriced and outdated most travel blogging courses are, which is a huge bummer because I do think a course is the easiest way for bloggers to stop wasting time with ineffective methods of growing their blogs, and instead focus on the fun, creative aspects of blogging. And while at first I thought I'm way too new and small to be offering anyone advice, I eventually realized that maybe that's a good thing, because I know what it's like to grow a travel blog these days when there are oh so many blogs out there.
So I created a Pinterest ecourse, and while I'm doing very little to promote it – I more just want to have it as a resource to offer bloggers who reach out to me – I already have the sweetest group of students and I'm pretty excited about it!
Oh look at that, I guess I was able to recap 2015! And if you want a recap of my travels this year you can just read this post, which I wrote over the summer, but I've only been to one foreign country (the U.S.) since the summer anyway!
Are you excited about 2016? Any good New Year's resolutions I can steal?