I feel like this post should come with a warning. At least, I could have done with a warning before reading it, because now I can't seem to think about anything else besides booking a trip to Svalbard.
I still haven't been myself (yet!) but luckily for us LC has, and she was willing to share all her tips about visiting these arctic islands.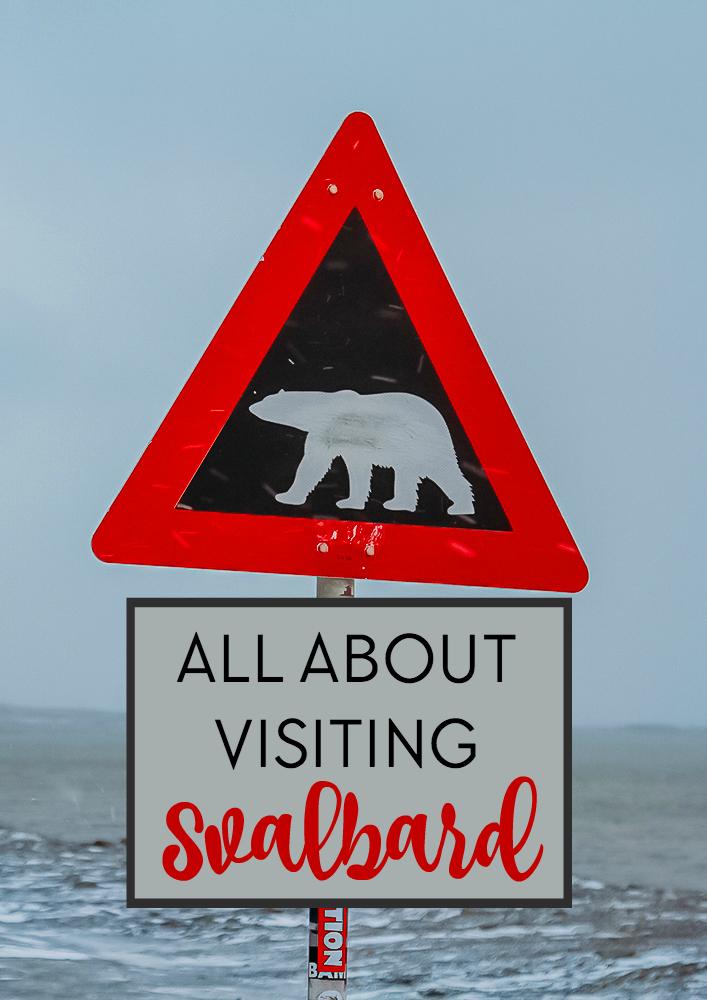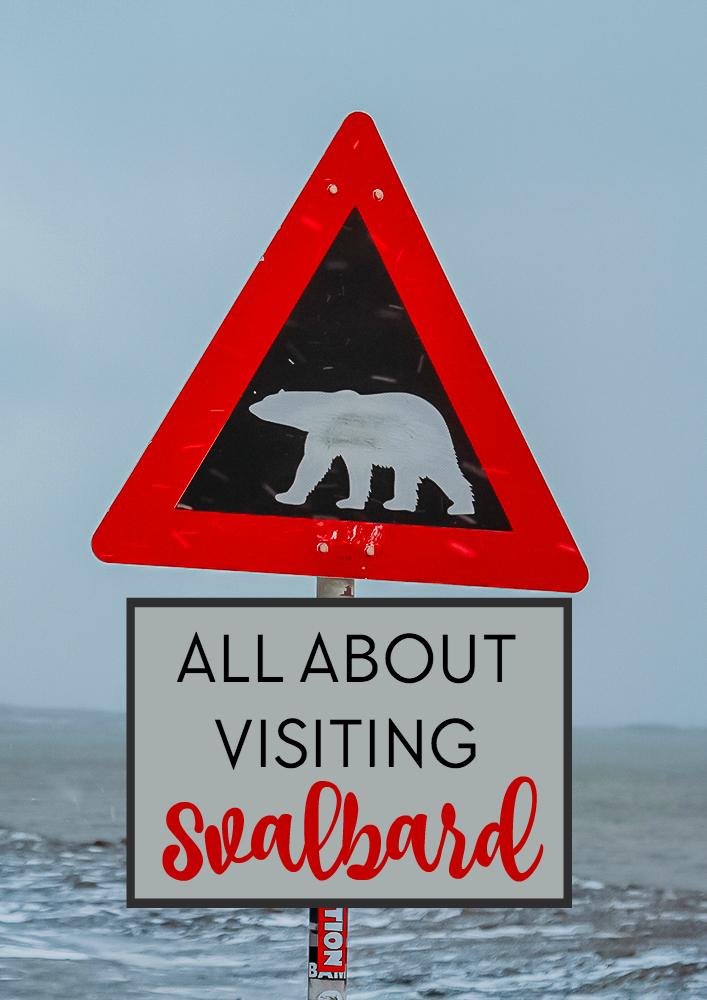 The Country
Norway
The Place
Svalbard
Why you should visit
Nordic countries and territories call to me in a way that no other region of the world ever has. I think this is because they're the opposite of what I'm used to – I'm a beach-bumming Australian at heart. On discovering Svalbard was easier to reach than I initially realised (Norwegian and SAS both offer inexpensive flights), I immediately bumped it up my list.
I went with high hopes of seeing a polar bear. They are generally the greatest animals ever and as the world warms up, their numbers rapidly decline. Svalbard has more polar bears living on it than people (an estimated three thousand at the time of writing), so I thought we had an okay-ish level of success.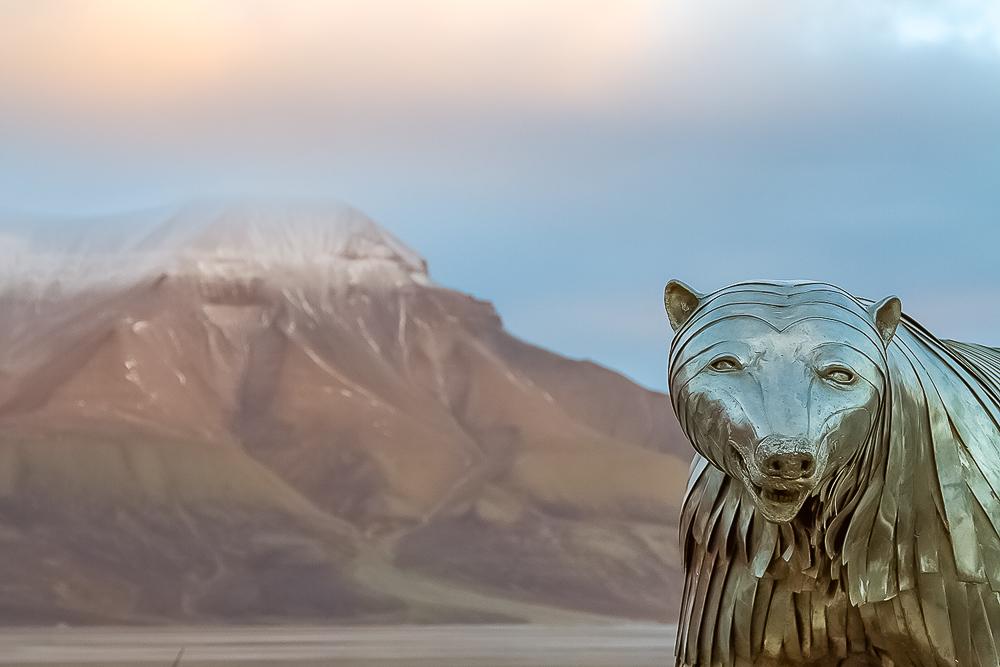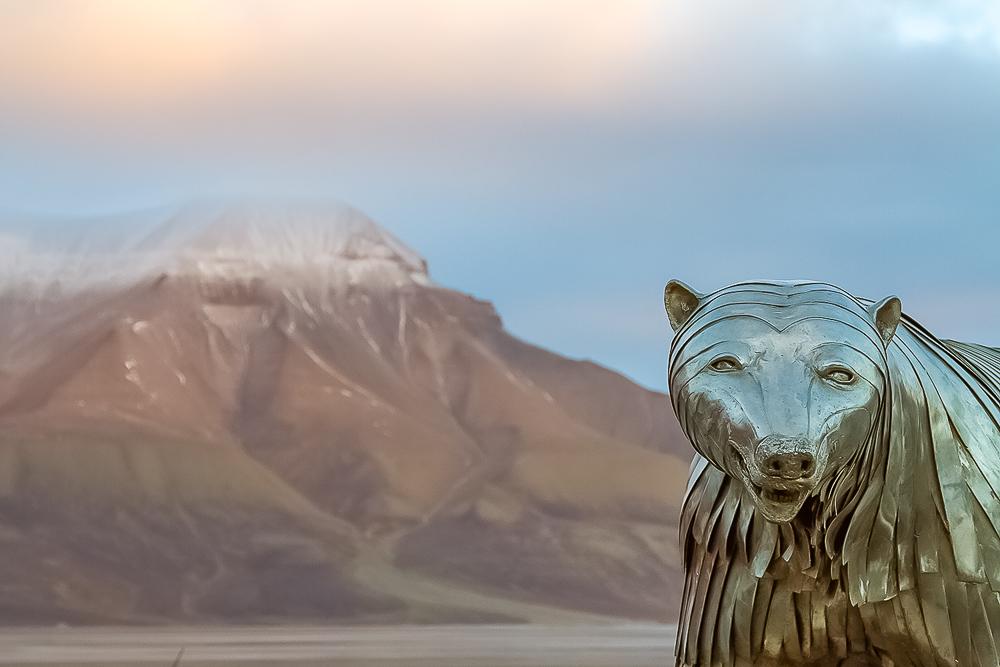 Unfortunately, we didn't get to see any bears in the wild, although there were dead ones that had been stuffed and propped in various places around town. Most noticeable was above the entrance of Longyearbyen's supermarket, as well as the one looming over the conveyer belt at the airport.
Sadly, Svalbard is the place to go if you really want to see the effects of climate change on the planet. There's the polar bear issue, for one thing. Also, it was raining and the place is supposed to be an arctic desert… so, yeah.
For more inspiration, read these 14 Facts About Svalbard's Capital.
How to get to Svalbard
As mentioned, you can easily fly to Longyearbyen (Spitsbergen's capital, with Spitsbergen being Svalbard's largest island) from both Oslo and Tromsø with Norwegian, who are perhaps the best budget airline ever. SAS also offer flights to Svalbard. I flew from London and onto Berlin after, with no dramas.
Be aware that while Svalbard is part of Norway, it has a separate border so you'll need to go through immigration to get there, so if you have to connect on a domestic flight within Norway (eg. from Oslo to Tromsø), then you will need to enter Norwegian immigration, even though Svalbard is visa free for all nationalities.
The best time to visit Svalbard
When to go depends entirely on what you hope to do. Summer is ideal for the midnight sun and is the only time you can take boat rides up to Pyramiden. That's a former mining town, now a ghost town, which – fun fact – features the northernmost monument in the world to Lenin.
A positive to travelling in winter is that you get to experience the polar night. It's pitch black day and night, but your chances of seeing the Northern Lights are pretty darn good (which in my opinion is the number one thing anyone could hope to see in their lifetime). Plus, there's plenty of snow, which means you can go snowmobiling – hooray!
We went during October, the shoulder season, which had its upsides and its downsides. As it wasn't peak travel season, it was cheaper to visit during this time. Every kroner counts in Norway! However, we missed out on some of the activities we wanted to do, mostly due to the weather (lack of snow, rain, etc). Mind you, we still managed to squeeze in a lot and were rushing about non-stop, so no complaints from this girl.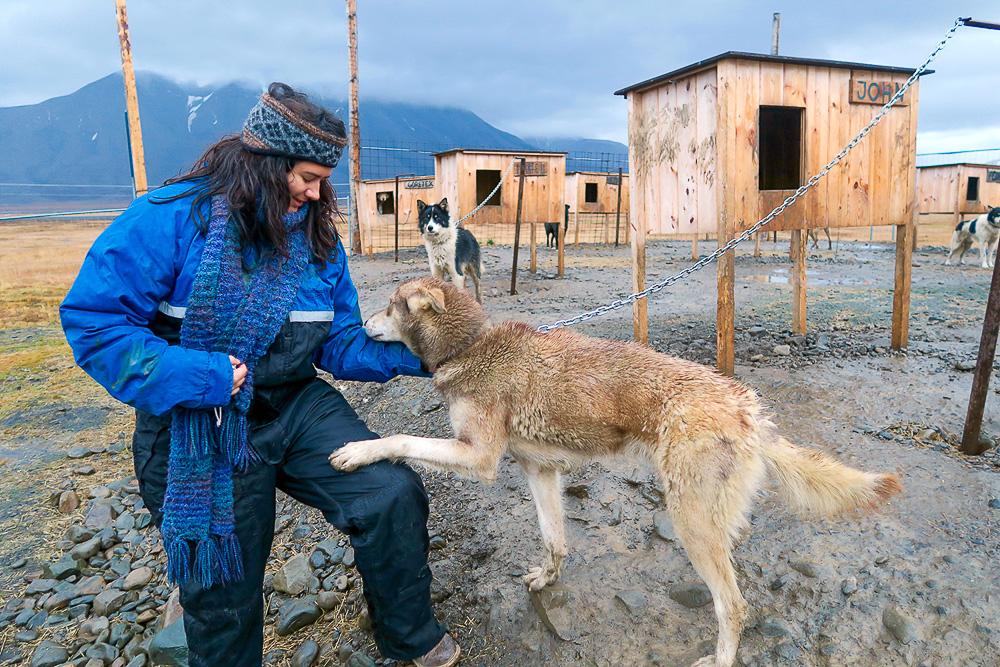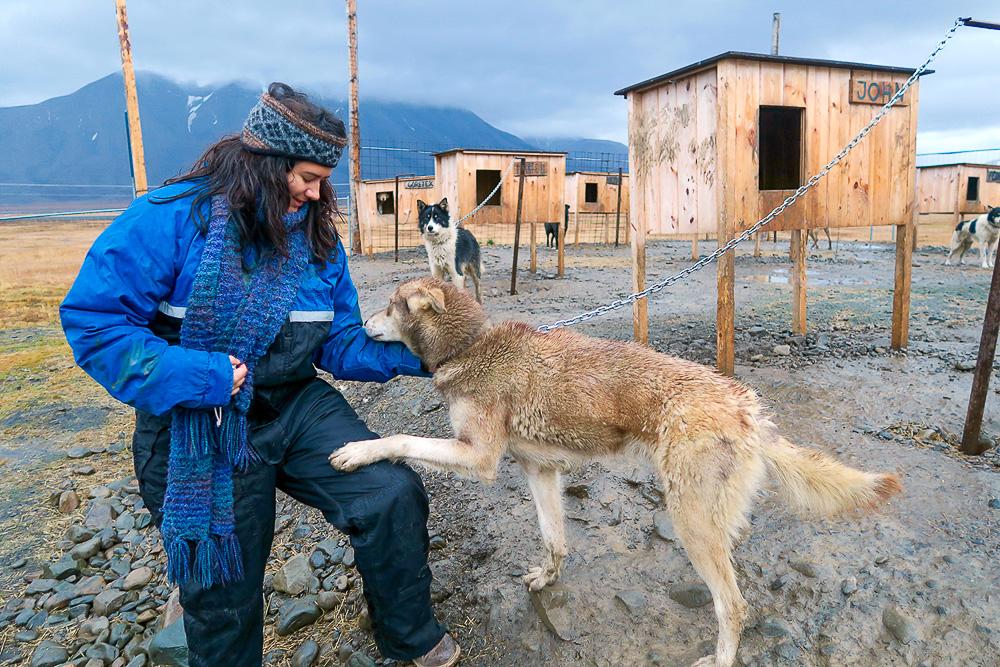 Where you should go in Svalbard
If you can, visit Pyramiden and tell me what it was like, but not in a way that will make me upset.
Definitely take a trip out to the Global Seed Vault. It's a secure seed bank vault just outside of town (you can access it via taxi). It's home to seeds from all over the globe and has already proved its use, despite being less than a decade old. Syria pulled out 1/3 of its crops earlier this year, as the country's biodiversity has suffered greatly due to the civil war. Land in Lebanon and Morocco was cultivated for the crops to be sown there. The Global Seed Vault is insurance for the world, in that way.
Some of the old mines are quite cool to check out. The Norwegian ones are all closed, but there's one Russian mine still chugging along. We rode quad bikes out to the top of a mountain to see an abandoned mine, an adventure that appealed to my inner bogan (that's Australian for redneck).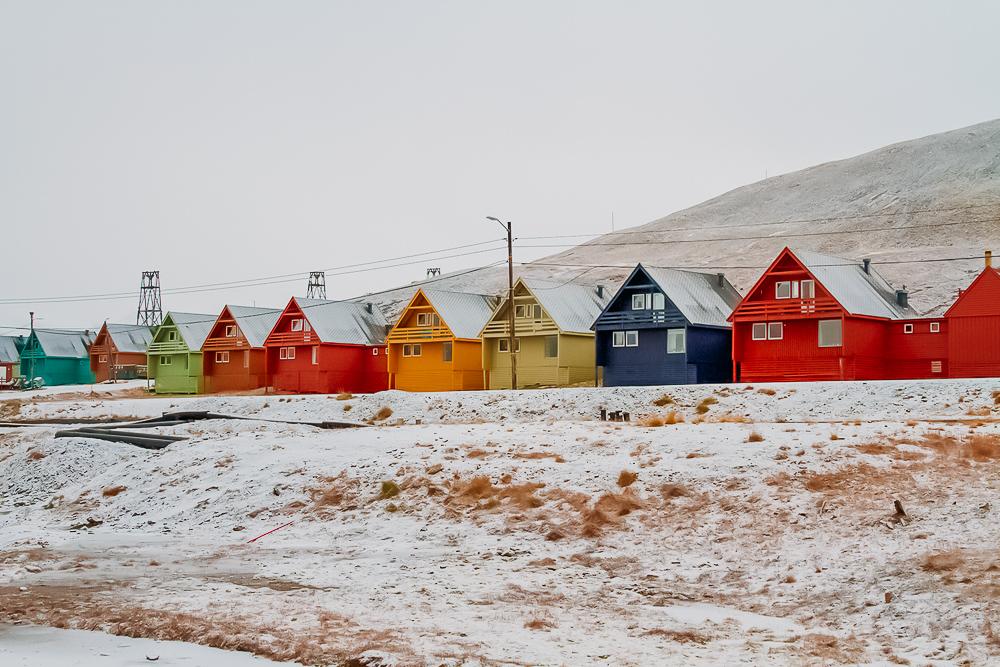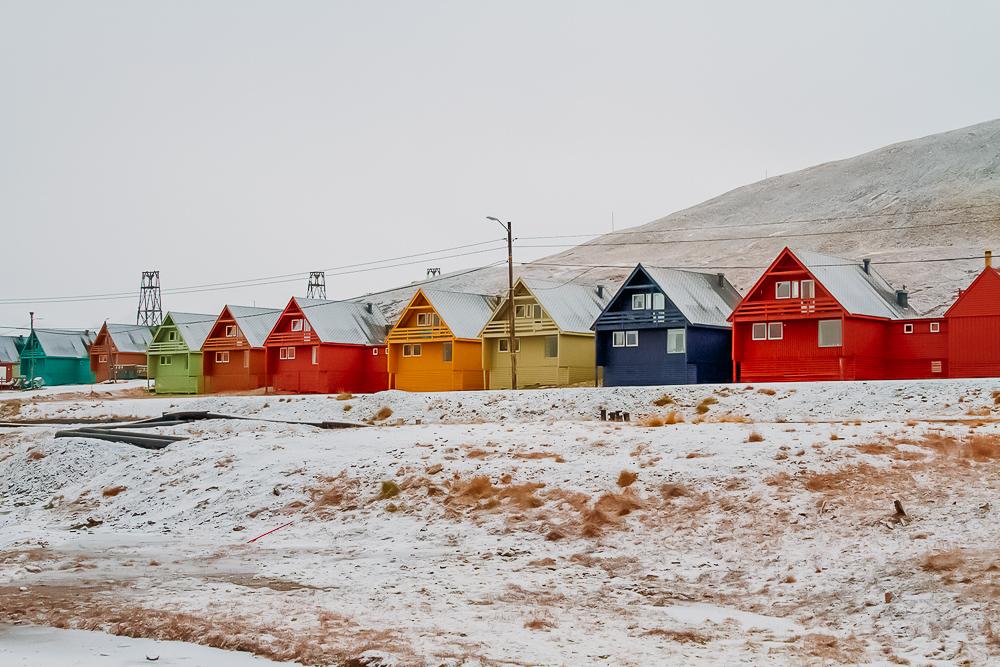 How to get around Svalbard
The Flybus will take you straight into Longyearbyen. Alternatively, you can take a taxi into town – it may cost less, depending on the size of your group. From there, you can take taxis to see some of the attractions outside of the city limits, like the Global Seed Vault.
You should't step foot outside the city limits without a gun, due to the presence of polar bears. They've been known to attack humans – they are bears, after all. So, if you're not in possession of a rifle, it's best to stay within town.
There are all sorts of tours running constantly throughout the day, with companies picking you up right outside your hotel.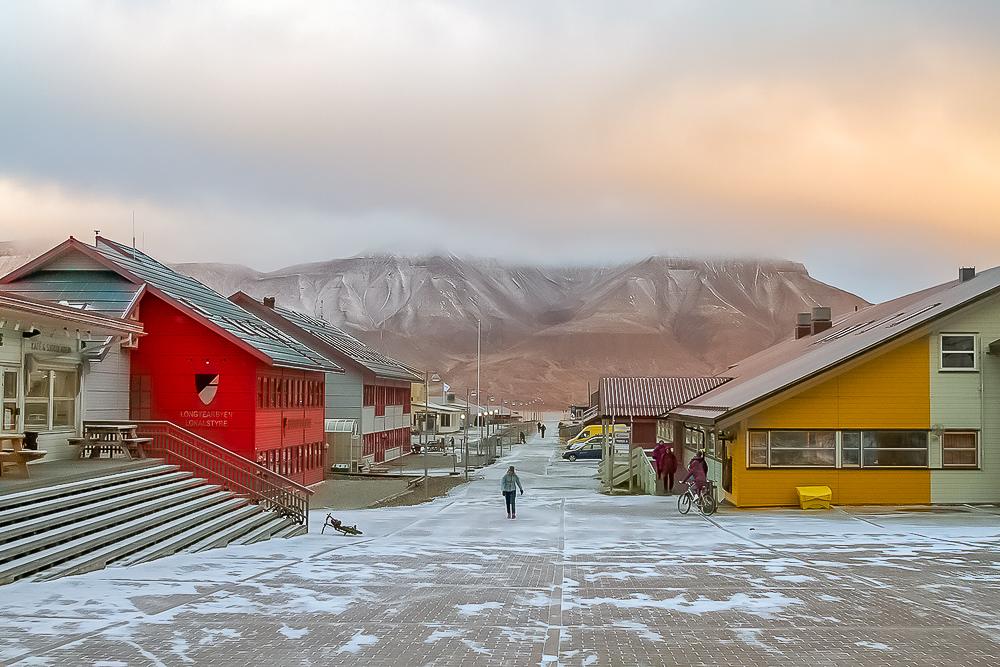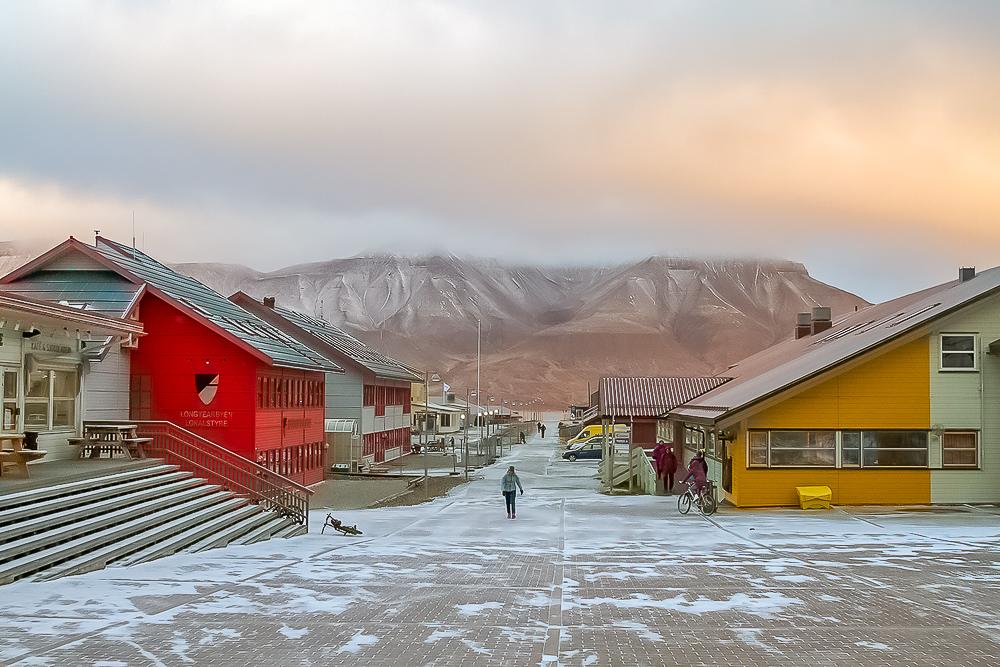 Where to stay in Svalbard
There's a handful of hotels around town, that will suit a range of budgets.
If you're backpacker I recommend Gjestehuset 102, once home to the miners of Mine 3 (all the mines have numbers rather than names). They offer a range of private rooms and dormitories – although be aware that it's a two kilometer walk into town. Check current rates and availability here
We broke it up a bit, spending the first two nights at the Radisson Blu. The breakfast was great and I dug the big windows in the restaurant that look out over the town, lake and mountains. Check current rates and availability here
On our last night, we were looking for something a little more special. So, we splurged on a room at Basecamp Spitsbergen. The design inside is what I'd describe as "cabin-chic" and the hipster in me adored it. Check current rates and availability here
It's considered good manners to take off your shoes before entering hotels in Longyearbyen. One of the city's mantras is "Leave your boots and gun at the door."
What to eat in Svalbard
My favourite dish, which I may or may not have eaten on two separate occasions, was served at the local Svalbar Pub. It was the Arktisk Kebab Pizza, which was made up of tomato sauce, cheese, reindeer, cranberries and sour cream. It looked like Christmas on a pizza.
All the hotels include breakfast within their price. I would definitely advise digging into a full on Scandi breakfast first thing in the morning. You won't know true pleasure until you've had all the pickled fish, trout and caviar for breakfast.
As far as local delicacies go – you can get cured seal and whale at some of the restaurants in town. I can never bring myself to eat whale, so I didn't try it.
And if we can talk drinks, I fell hard for Edel, a Norwegian sparkly cider. I think we may have drunk Svalbar's entire stock in one weekend, because they've taken it off their website's menu!
What to pack for Svalbard
Bring ALL of your winter woollies. Svalbard is COLD and it snows all year round.
I would advise taking a sturdy winter coat, plenty of thermal layers, thick socks, solid fur-lined shoes with a good grip and waterproof trousers. Gloves are a must, along with ample coverage for your head – a good hat or a balaclava would work wonders. It was quite breezy whilst we were there and the wind had a way of sneaking past clothing to strike skin and seep into your bones, making it impossible to stay warm.
That's the Arctic for you.
About the Author: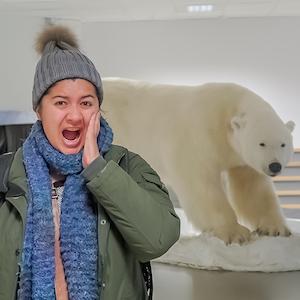 LC has lived in Australia, Qatar and the UK and loves to travel to offbeat destinations around the globe, such as Kyrgyzstan, Svalbard and the Faroe Islands.
Her interests include long road trips, bonfires, beach-bumming, horse-riding, bird watching and dog cuddling. You can follow her adventures on her blog Birdgehls or real-time on Facebook.
Read also
What to Pack for Winter in Norway
11 Things You Should Know About Traveling to Norway in the Winter