Happy Thanksgiving!
I have off work today, which I like to think is because my boss knew it was Thanksgiving in the US, though probably it was actually just a coincidence. And yes, I'll be making a little Norwegian version of a Thanksgiving dinner and celebrating the day, though not necessarily because Thanksgiving is my favorite, but more so because after Thanksgiving it's officially acceptable to start listening to Christmas music 24/7 and that IS my favorite!
Um, can I be real for a second though? I've always been a huge fan of Christmas – to the point of forcing my friends to make paper snowflakes with me and dance around to Norwegian Christmas songs they don't understand the words to – but as I've gotten deeper into this whole adulthood thing I feel like there's this new weight that's bringing the magic of Christmas down just a smidge.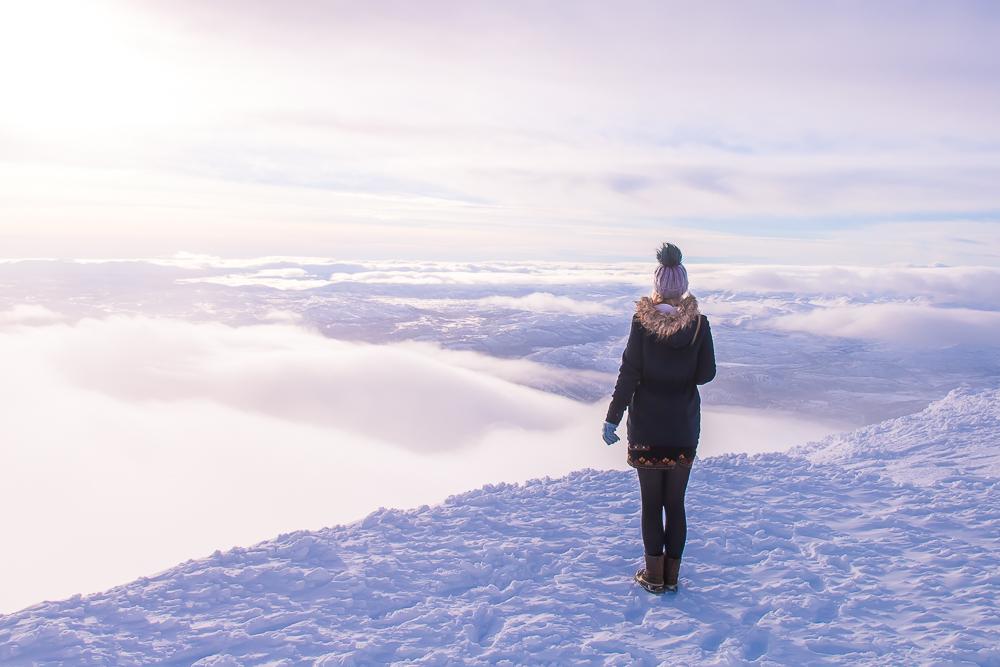 Because while the holidays are still a whole lot about love and family and cheer and glitter and sweets, it also feels juuuust a bit like the time of year when my extended family checks in on me and is basically like, nope, Silvia still doesn't have her life together.
I mean, they're right.
I'm super proud of the fact that I've finally chosen a country I want to call home, but maybe not everyone sees that as the biggest accomplishment for a 28 year old. And maybe the same goes for working part-time at a supermarket and talking like a toddler most of the time (Norwegian is hard, guys!).
I have some extended family in my area and sometimes they come to the shop and are really sweet and friendly, but they also always ask how much longer I'm planning on working at a supermarket. And then they start talking about how smart and talented my mother always was and how wonderful it is that she's now a professor and isn't my sister a writer? And I'm like, I get it, I'm so behind in life.
Though when it comes to those family holiday parties I can at least rely on my ever loyal parents to come to my rescue. My dad will swoop in and tell Aunt Marge that actually, his youngest daughter is a writer! And her face will light up and she'll ask me if I write academic pieces like my dad or novels like my sister.
And I'll give her a big smile in the hopes that it will fool her into thinking I'm delivering good news and tell her that, well, I write blog posts!
Lol.
Except the sort of lol where the laughter is actually just trying to mask a sob.
The truth is no, I still don't know what I want to do when I grow up. I don't even know what field I want to work in, or if I want to have a career at all, or if I want to get married and have kids, or if I'd rather get a dog instead (I mean, obviously I want to get a dog, but will I ever be able to handle the responsibility??) or if I'll live in Rauland forever or move somewhere else in Norway, or if I'll ever be able to speak fluent Norwegian.
Basically I don't have answers to any of the questions Aunt Marge is going to ask me this holiday season.
Maybe next year!
(But probably not.)