I had been wanting to do a Portugal road trip for ages, and luckily for me so had my dad, so we decided to rent a car for a week and finally see the country! And then we decided to add on a Galicia road trip too, because why not?
Renting a car in Portugal is really cheap (save 10% through this link), and it's SUCH a good way to see the country. Highly recommended!
With my parents spending the year in Germany, this is the first time in six years that I've lived on the same continent as them, and it has been so, so nice being close by for a change. If anyone has tips on how I can get them to stay and my sister to move over here too, send them at me!
You know that I'm the biggest fan of road trips, and I'm pretty sure it was my dad who taught me to love them so much. At least I'm sure it's his fault that I never like to plan too much of my travels and have a tendency of abandoning my route for mysterious winding roads that might just lead somewhere spectacular (or up someone's private driveway with a scary guard dog at the end).
We used to drive from Massachusetts down to visit my dad's family in Kentucky nearly every summer, so setting off this time gave me a huge dose of nostalgia. Except that instead of Worcester we were starting in Lisbon, which is just a tiny bit of a different city.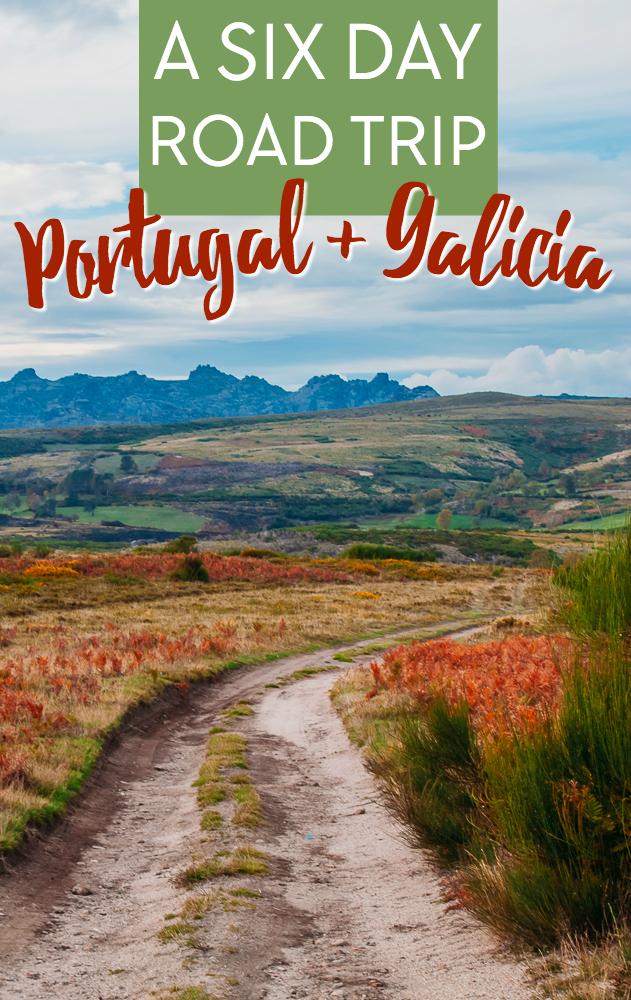 Lisbon
Um, I now totally get why Lisbon recently seems to be the go to base for so many digital nomads. Can I move there too? Or at least I would love to spend a week or two there wandering through the narrow streets – I love cities built on hills – and working my way through all the cafés.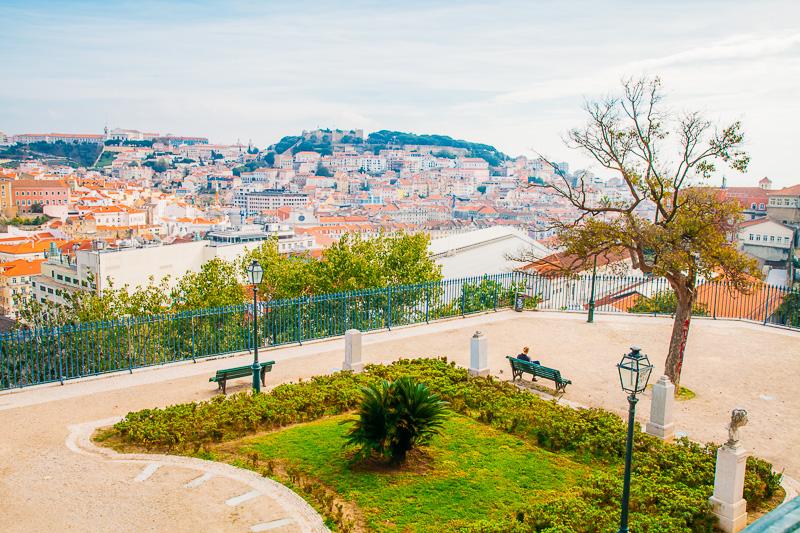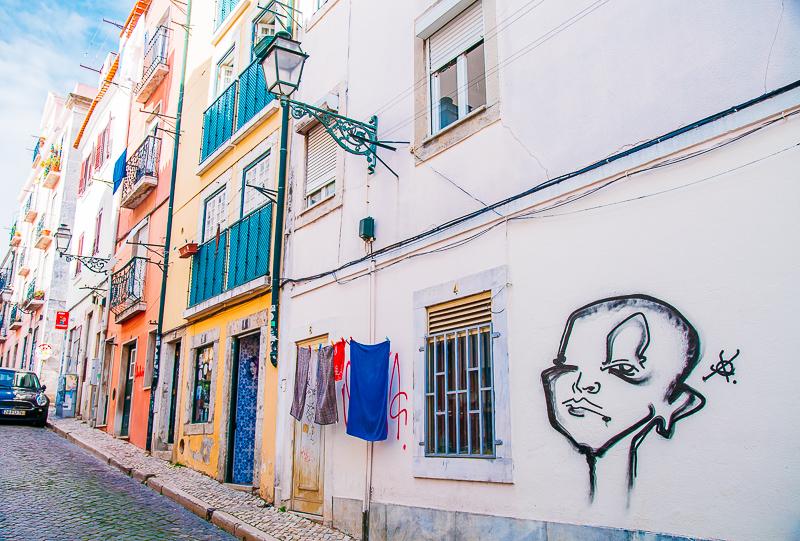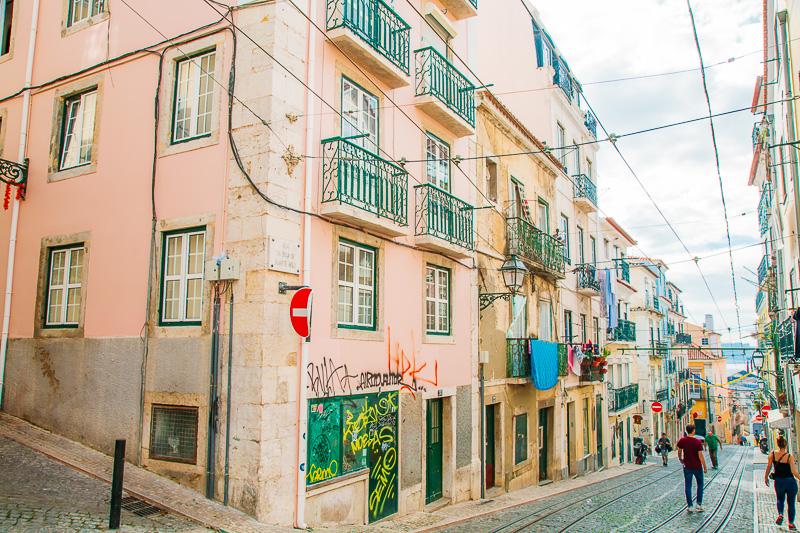 We stayed at a hotel in Lisbon, but a few months later I returned and stayed in a private room at the Refuge in Santa Marta, the prettiest little guest house which I highly, highly recommend! It's also super cheap. Check current rates here
Porto
So… I feel a little bit guilty about my attitude in Porto. I've been wanting to go for ages and know several people who are obsessed with the city, but even though we only had one night there I was so antsy to leave.
Why? Because our next destination was Portugal's national park, and I do adore national parks.
I feel really bad about it now though, because in my excitement over the national park I didn't really pay Porto the attention it deserved. Which is such a shame, because it was gorgeous and home to some of the friendliest people I met in Portugal.
The good news? Porto has an airport and I am totally escaping there for a weekend away someday, pinky swear!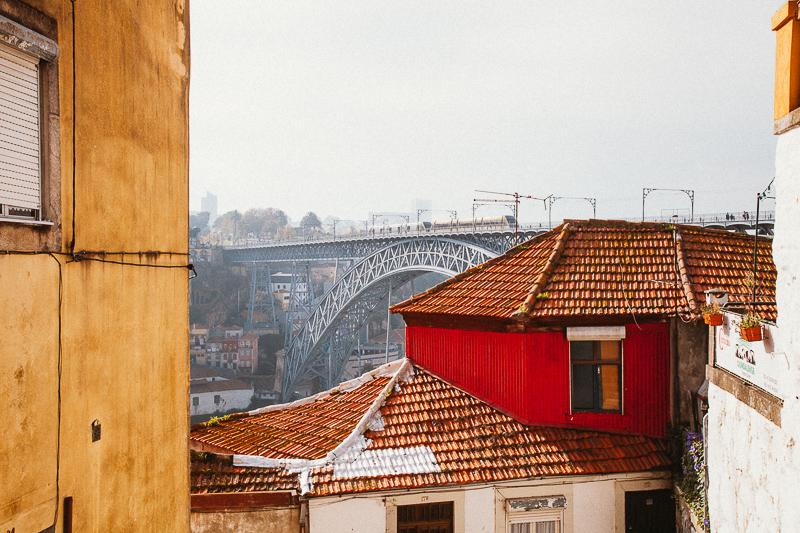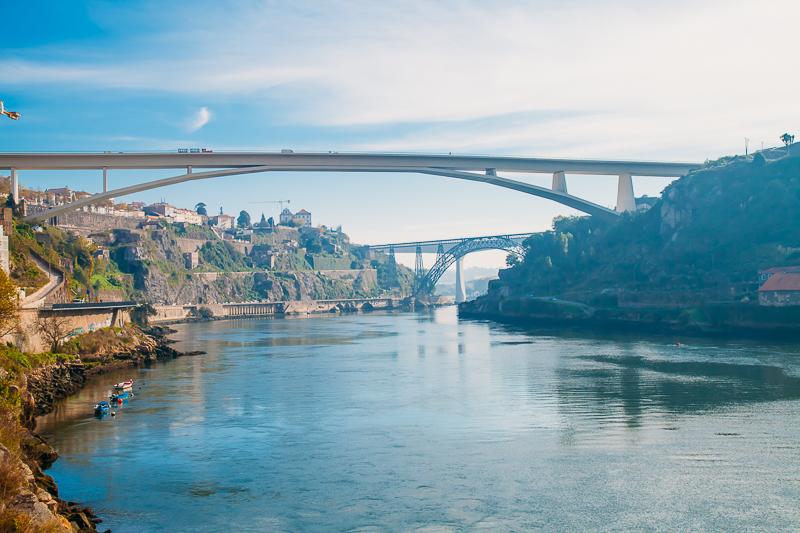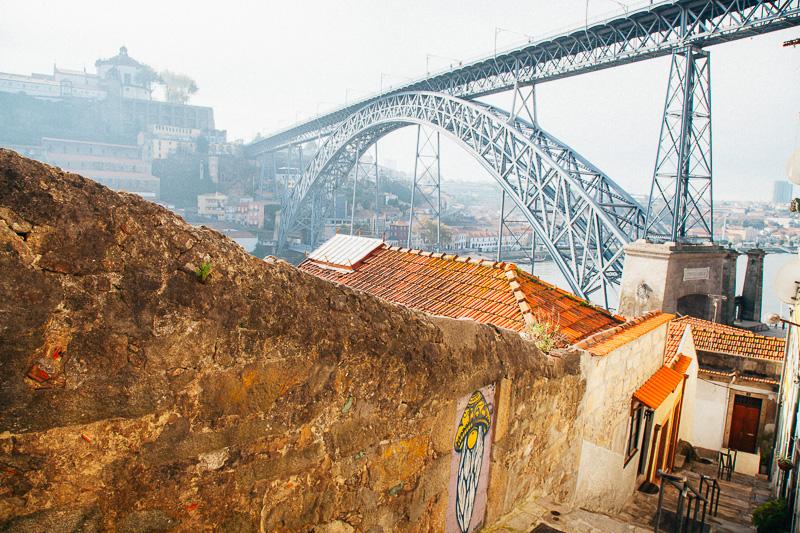 Peneda-Gerês National Park
I had no idea parts of Portugal looked like this: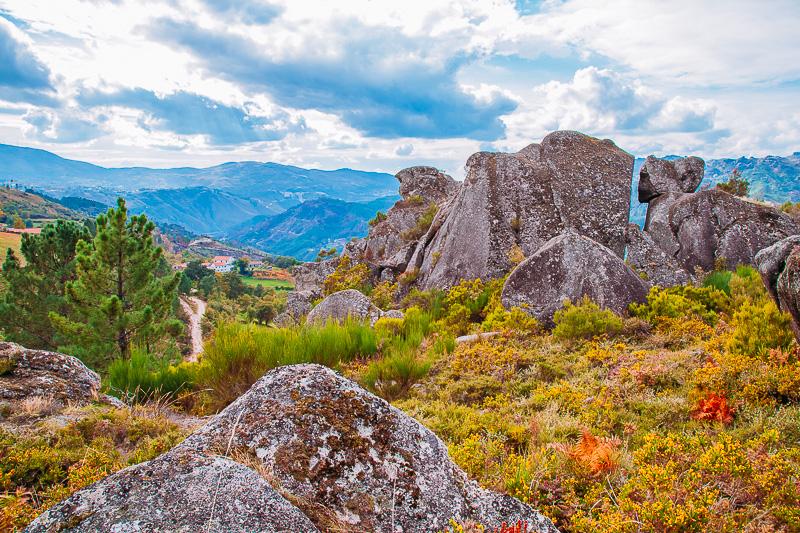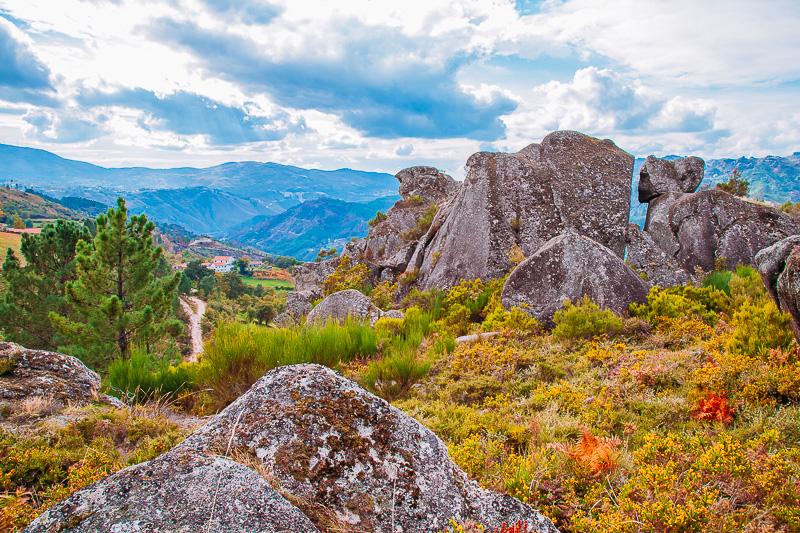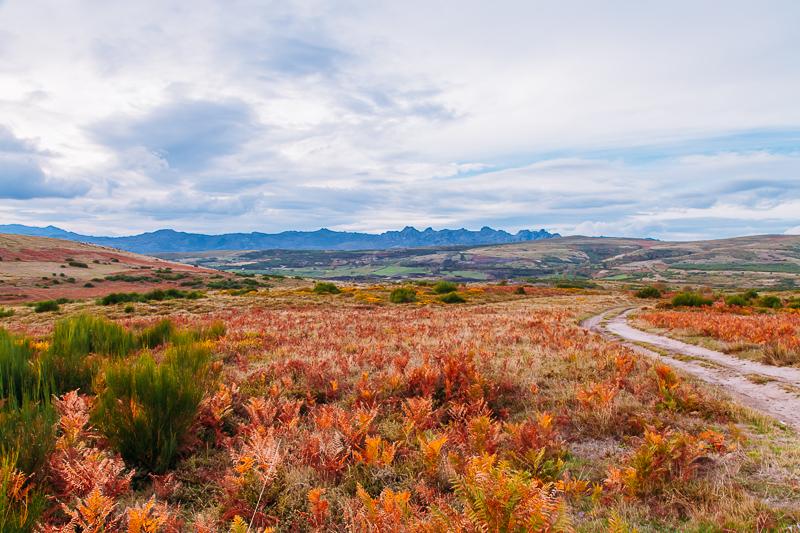 Coming as zero shock to my dad, Peneda-Gerês was my favorite part of Portugal. Apparently as a small child I was totally bored by big cities but would get sort of absurdly excited over pretty countrysides. I guess not much has changed.
The landscape in Peneda-Gerês National Park is stunning, but I also loved driving through the tiny old stone villages dotted throughout the mountains.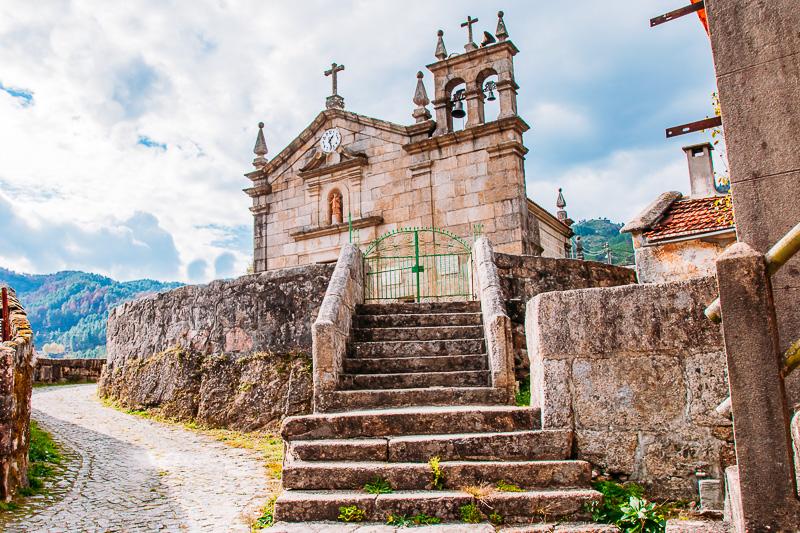 We entered the park by driving across the impressive Salamonde dam towards the village of Fafião, which is home to one of Portugal's best preserved traditional wolf traps. Then we drove up to Tourem, and wandered through the village (it's the village you see in the video below). This is also the start of the old smuggler's route between Portugal and Spain, which you can still walk along today.
We spent the night at Casa Avó Chiquinha, which is a gorgeous guest house right outside the park in Montelegre, run by the nicest family in all of Portugal. Seriously, they must be. (And if you stay there order breakfast – it is a feast!) Check current rates here
Galicia
If I was most excited about seeing Peneda-Gerês, my dad was definitely most keen to see Galicia – or as he described it, "the part of Spain that people say is as green as Ireland."
I'm not sure it looked quite like Ireland, but it was really beautiful and there certainly were a lot of rolling green hills. And the ocean! We tried to squint really hard and see across to Massachusetts (which is at roughly the same latitude) and I think I might have spotted it! Or you know, maybe not.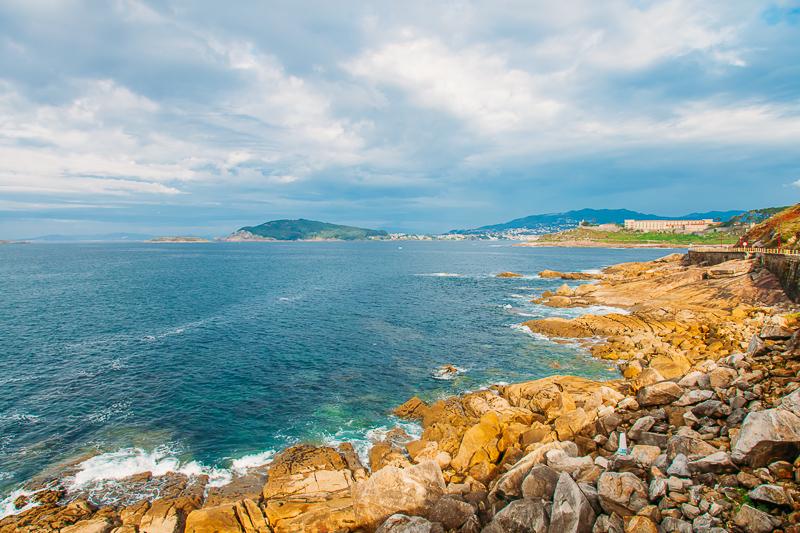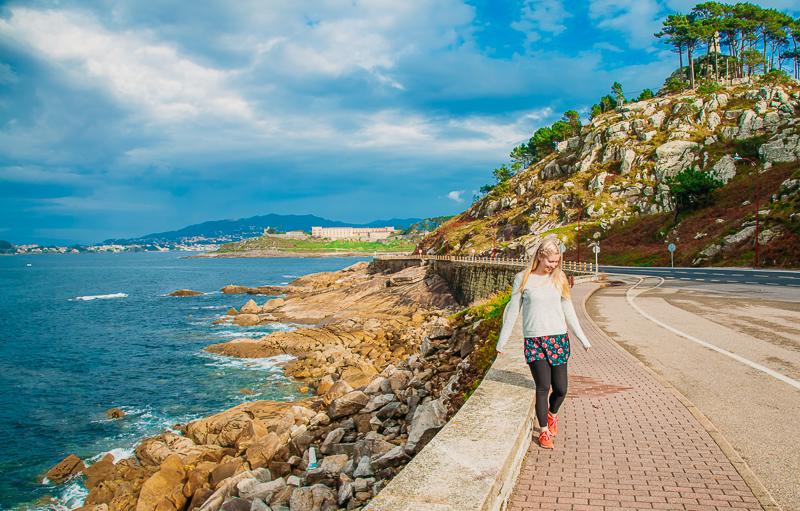 Vila do Conde
We were on a bit of a tight schedule so instead of staying in Galicia for the night we headed back down to Portugal and spent the night in a random city outside of Porto.
And strangely yet somehow so typically, Vila do Conde ended up being my favorite city of the trip.
I don't think my dad loved it quite as much as I did – I think his words were "I guess you could say there's a certain charm here" – but I was thoroughly smitten. I loved the super narrow cobbled streets (see the video below), the brightly colored homes and the long row of restaurants along the river.
Apparently Vila do Conde was a big ship-building port during the Age of Exploration, and Lonely Planet tells me that it's a popular weekend escape for Porto residents. So maybe I loved it because after only a few days in Portugal I'm basically like a local? Probably.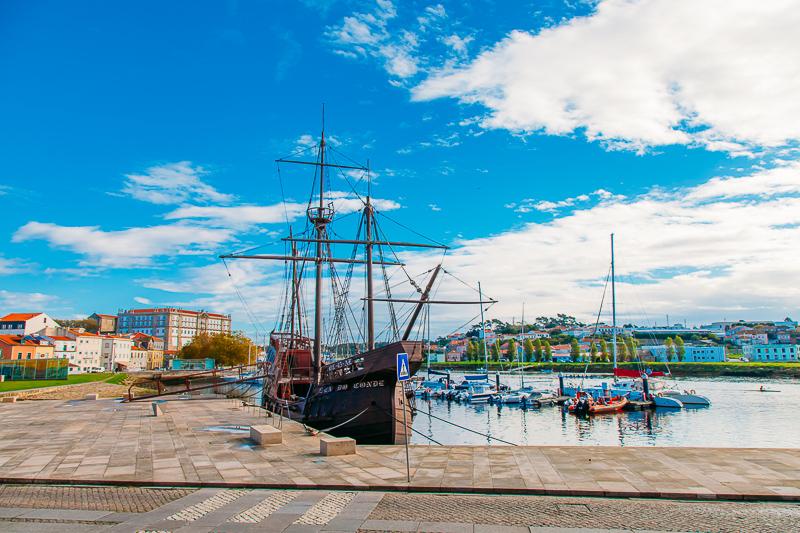 In Vila do Conde we stayed at Hotel Brazao which looked like it used to be quite a grand old hotel, while now it's a bit shabby (in a very sweet way) and a total bargain.
Check current rates here
Sintra
And our last stop was Sintra – tourists' favorite day trip out of Lisbon.
Even in early November Sintra was quite crowded, so I can imagine that it's super touristy in the summer, but it was one of those places that is so pretty it deserves the crowds. Plus most of the people seemed to stick to the town center, and there were surprisingly few people up at Castelo dos Mouros.
If you've ever seen photos of Sintra then you've seen Castelo dos Mouros – it's like an incredibly mini version of the Great Wall and is about a 45 minute walk up from the town center.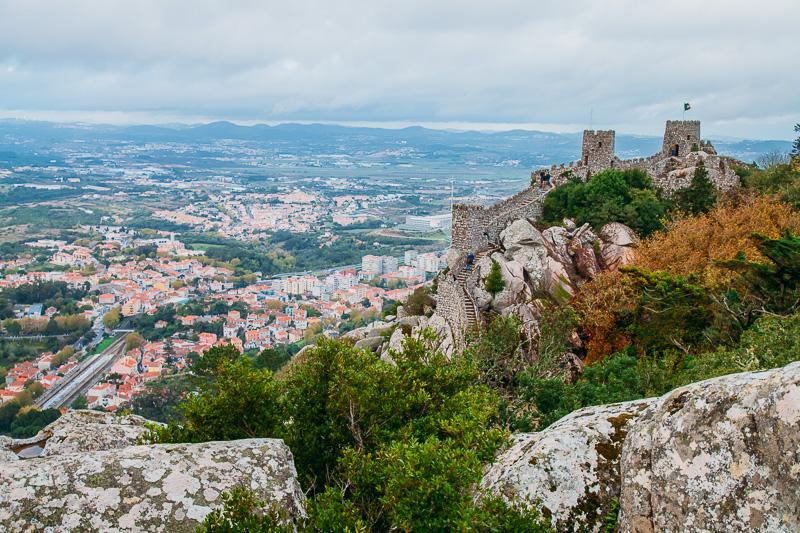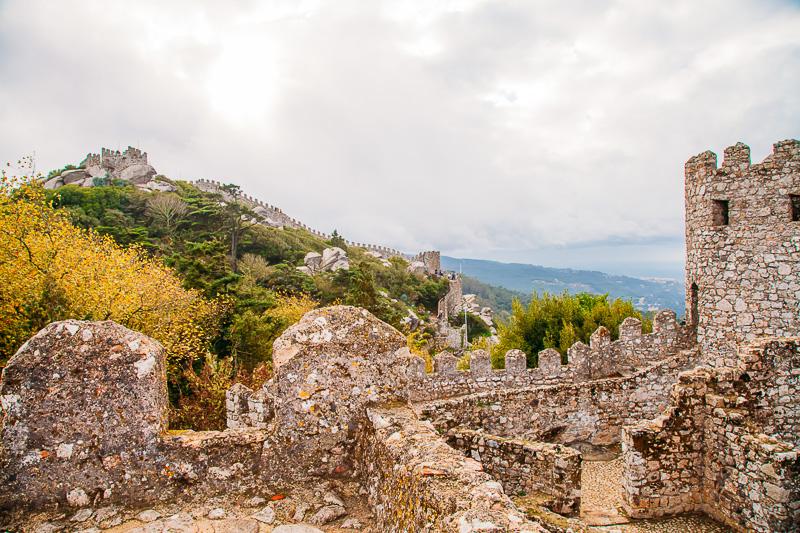 In Sintra we stayed at Tivoli Hotel, which must have been the fanciest hotel of the trip, including an epic view out over the town. Highly recommended!
Check current rates here
And here's a little video I made, since family photo albums seem to no longer be a thing. Sadly most of my Sintra footage was lost after my phone stopped working, but maybe that's for the best as it was already tough keeping this one short.