There are lot of bizarre aspects of Norwegian culture, and a lot of them have me shaking my head in frustration with this country. But luckily I'm happy to jump on board with most of Norway's peculiarities. Tinned fish for breakfast? Yes please! Toddlers on skis? That's some forward thinking.
And another favorite? The importance of holiday time here. Like how this secular country where less than half the population believes in God has the longest Easter holiday in the world. No, it doesn't entirely make sense to me, but wow is it lovely.
This is the first Easter I've spent in Norway since I was six years old, so I had a lot to catch up on. But I think I got the basic gist of Easter in Norway: celebrate with a week at a cabin in the mountains filled with skiing, cozy time with loved ones, lots of sweets and hot dogs, and as much time as possible outside in the snowy landscape that is finally starting to get sunny and warm after a cold, dark winter. That way when everyone returns to work they can praise each other's Easter tans (no but really).
I think I did pretty well.
Cabin in the mountains? Check.
Skiing? Check.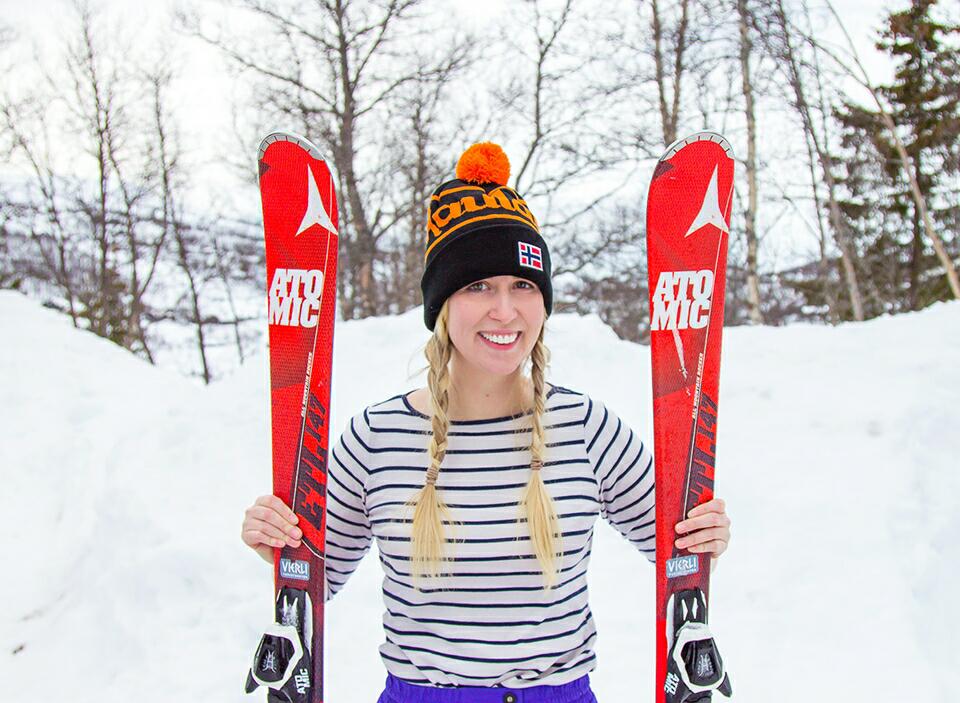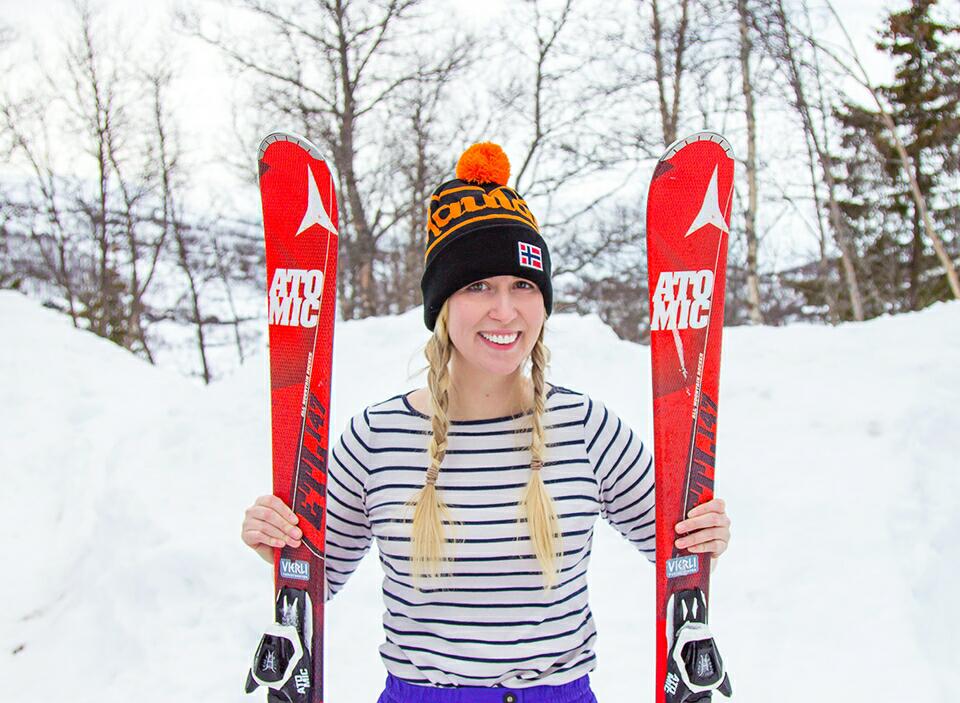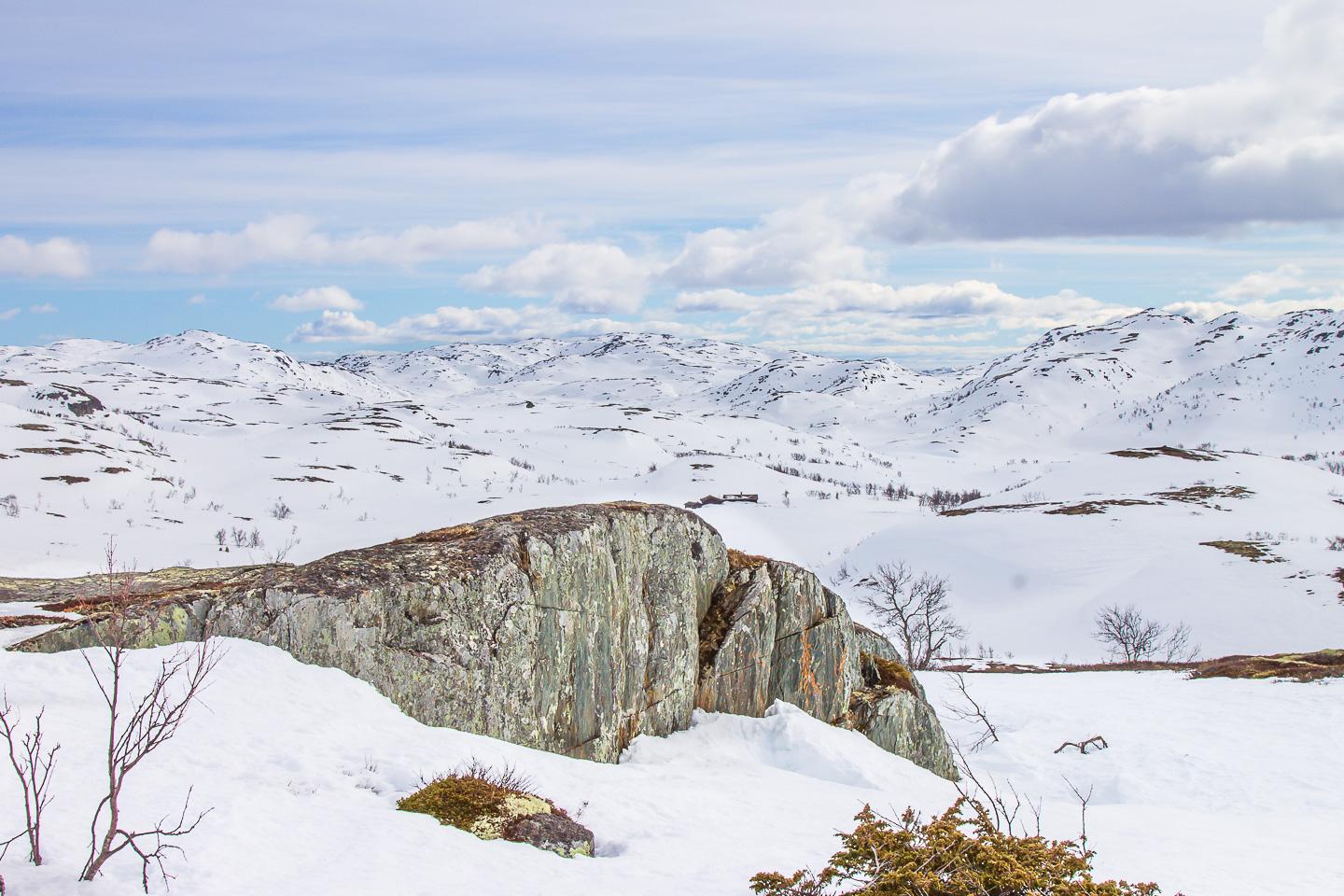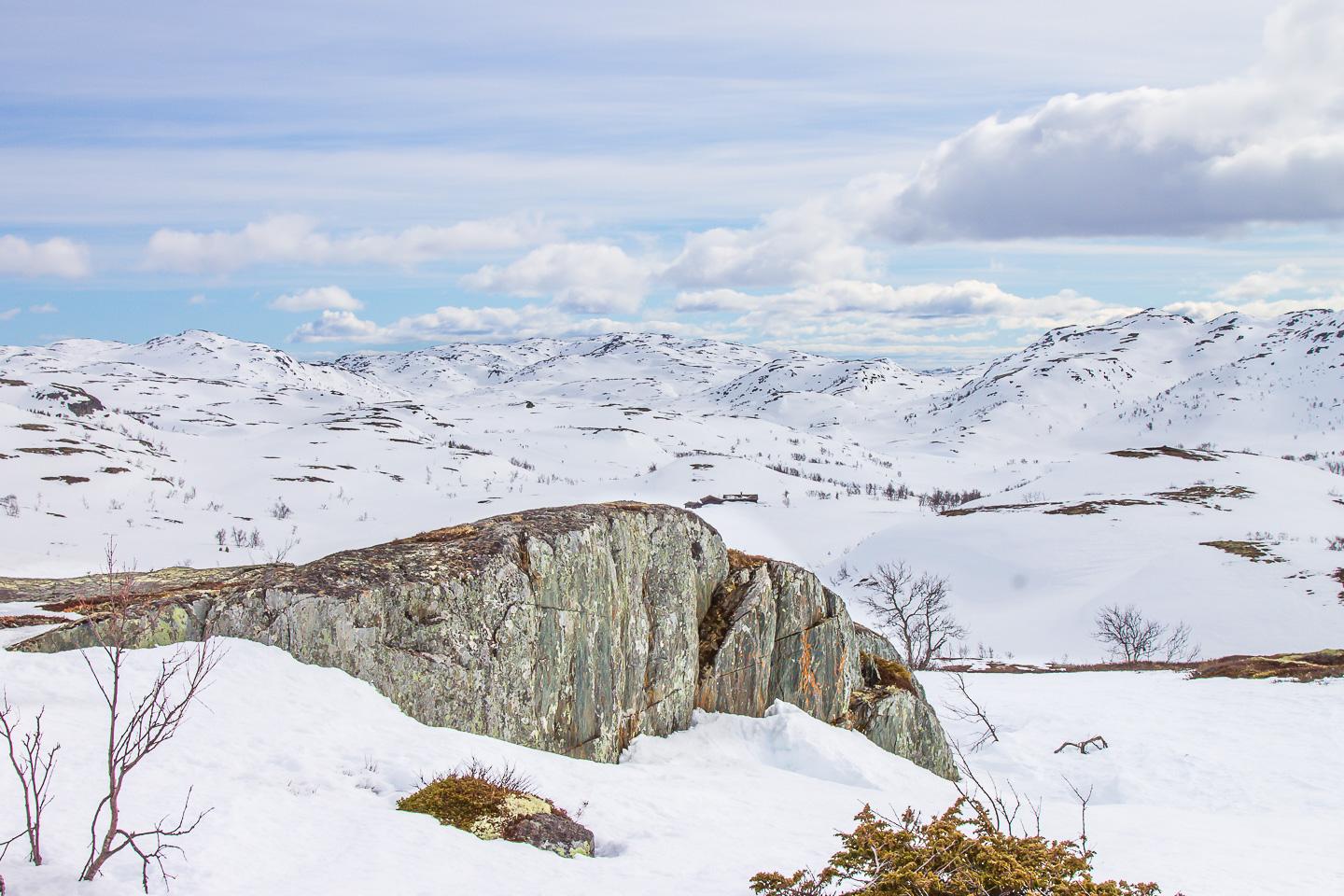 Sunny warm weather? Check.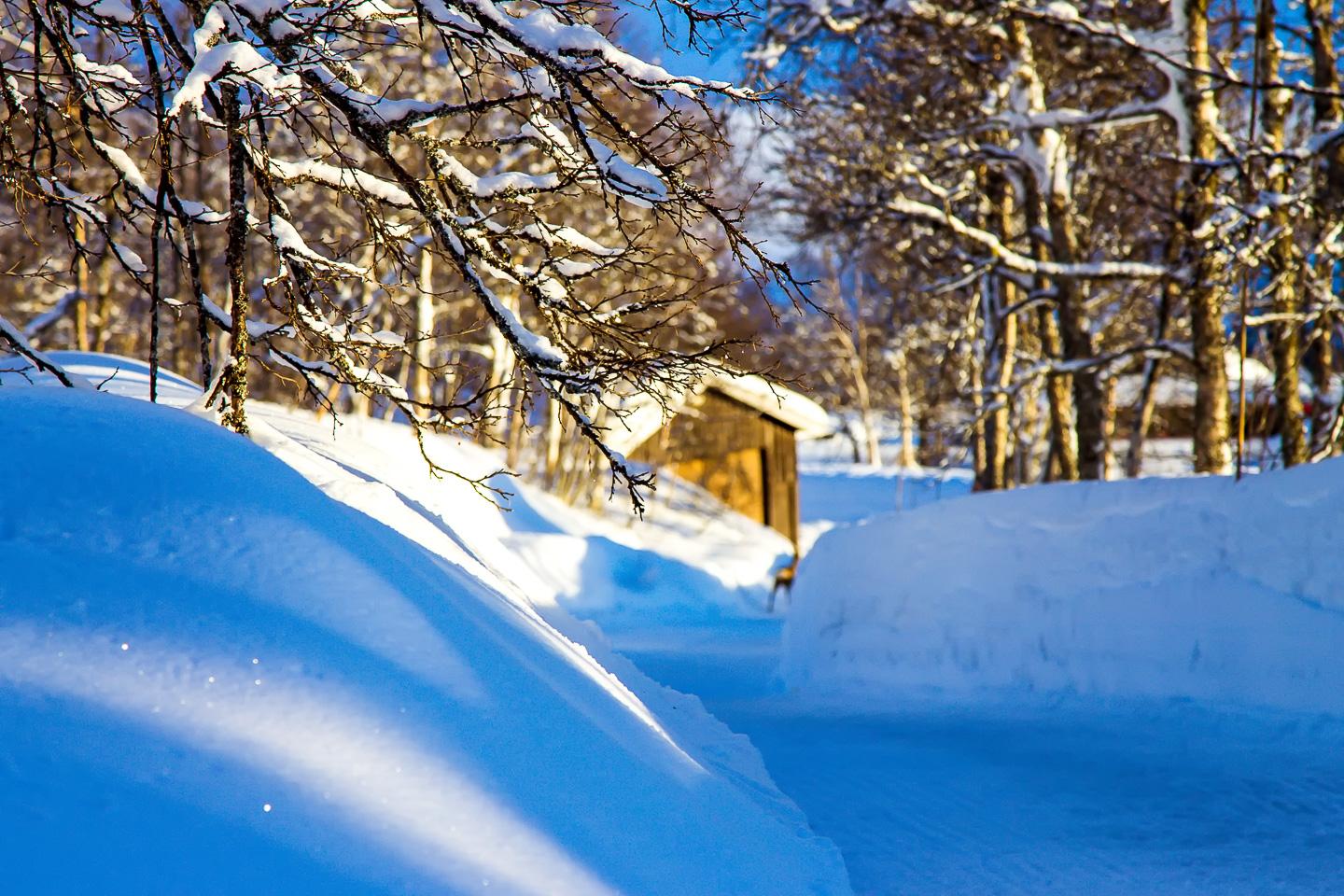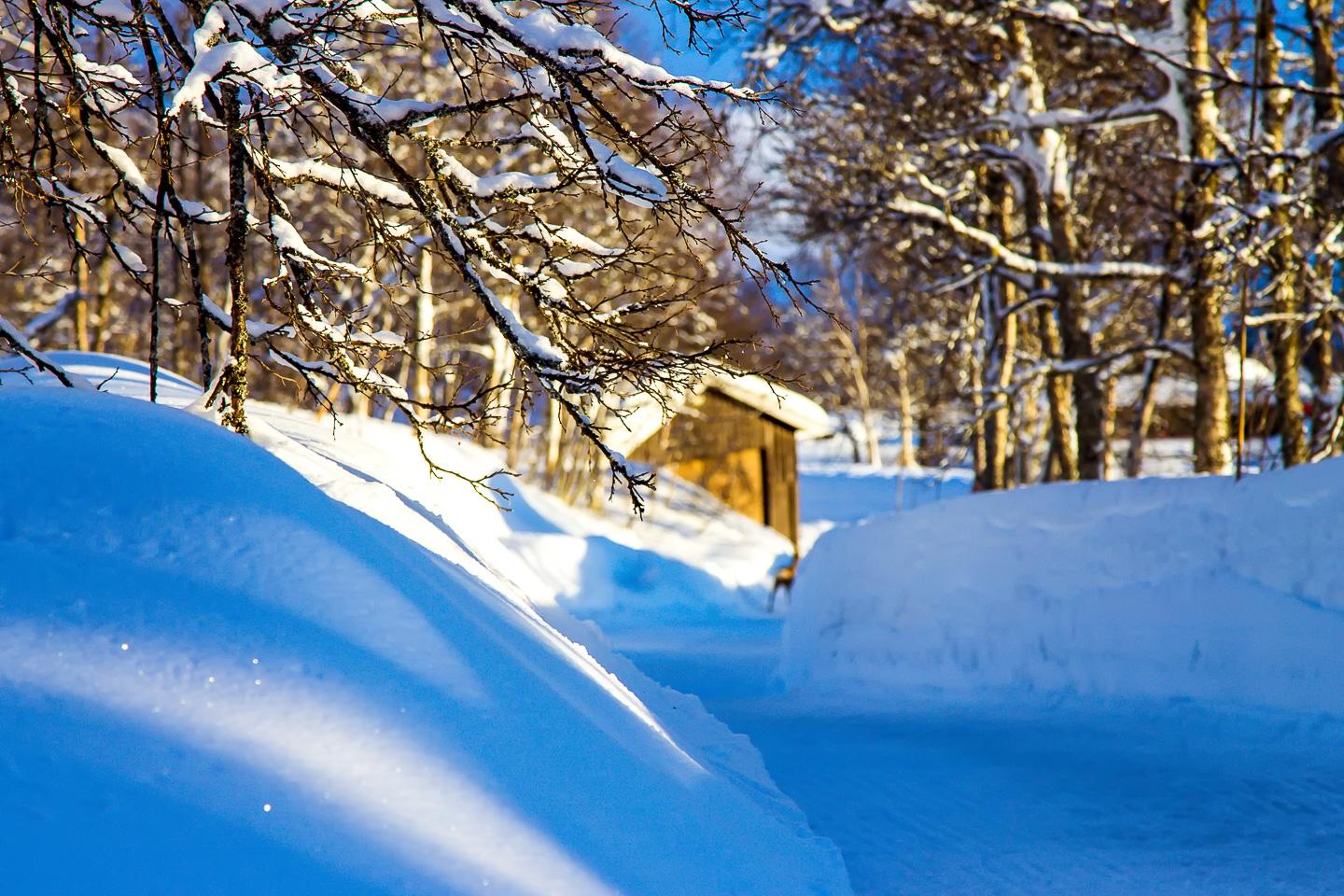 Well, at least for the start of Easter. Right now it's full on blizzarding outside.
P.S. Can you spot the deer in this photo? I posted this on Visit Rauland's Instagram account and didn't even notice the deer until someone pointed it out to me, ha!
Easter sweets? Mmmm check.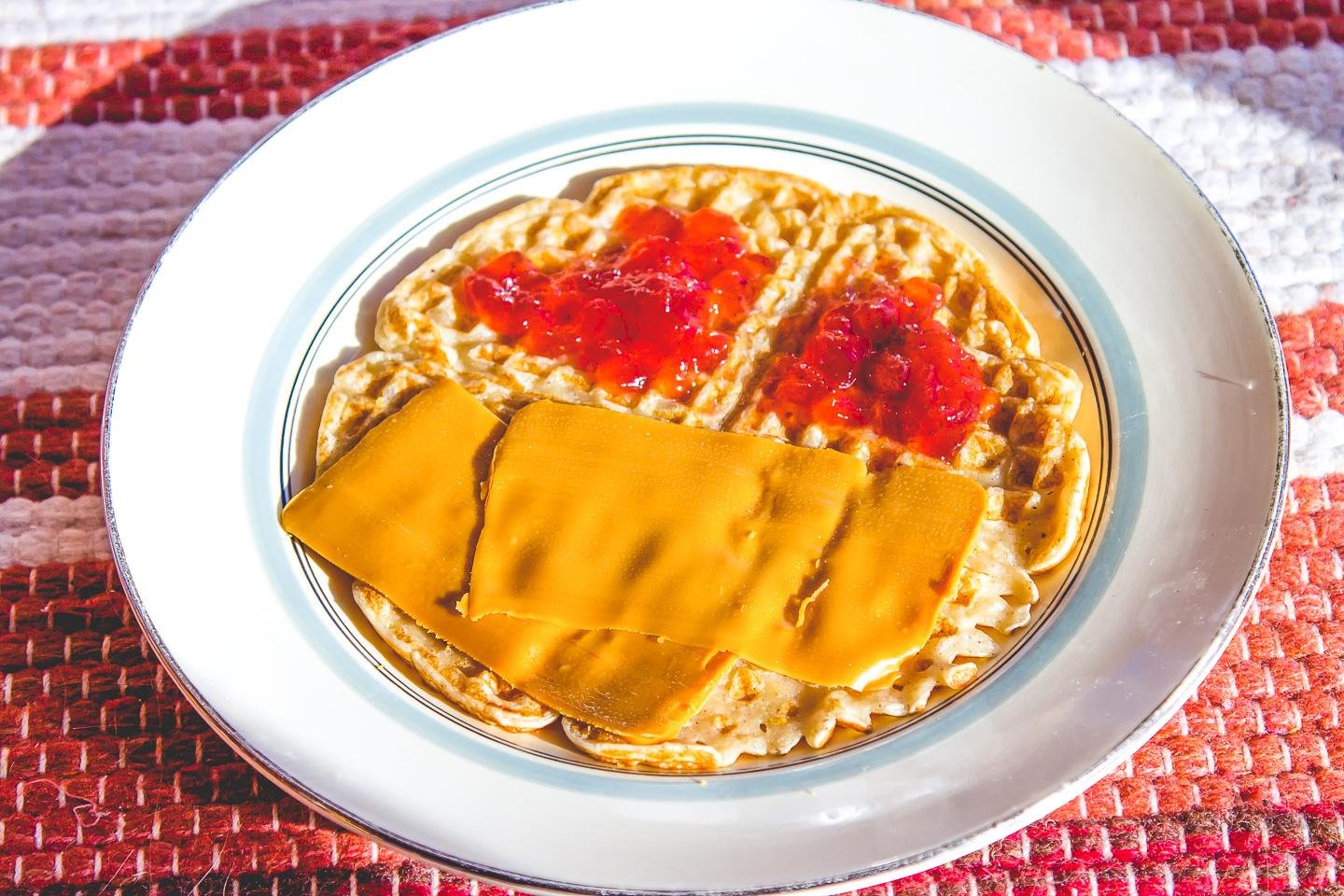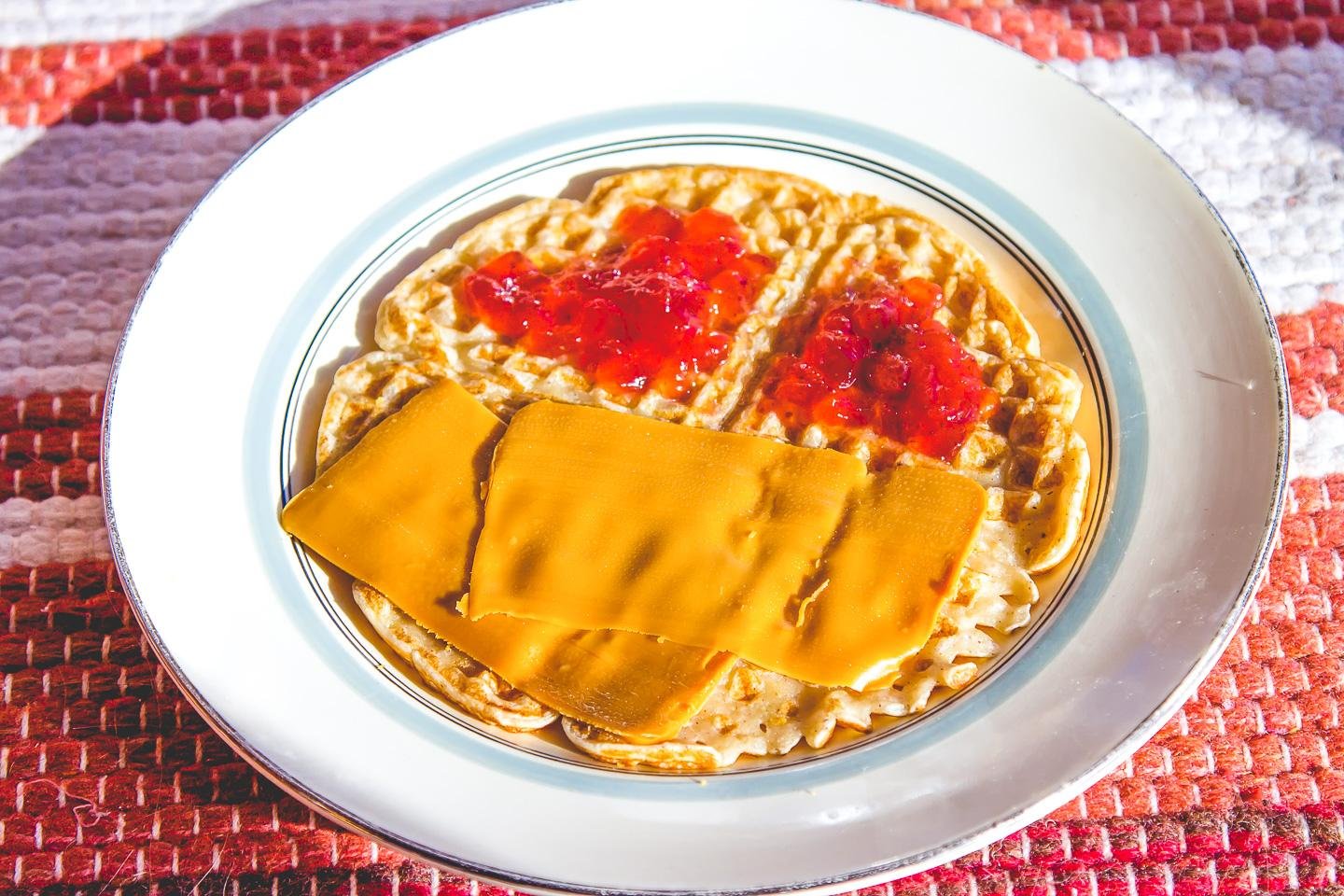 I feel like I should probably mention that I make waffles at least once a week here. Norwegian waffles are just so yummy! The secret ingredient is cardamom (but shhhh, don't tell).
And I should maybe also confess that that's a photo of Dan's waffle, as I'm afraid I'm not yet quite Norwegian enough to enjoy brown cheese.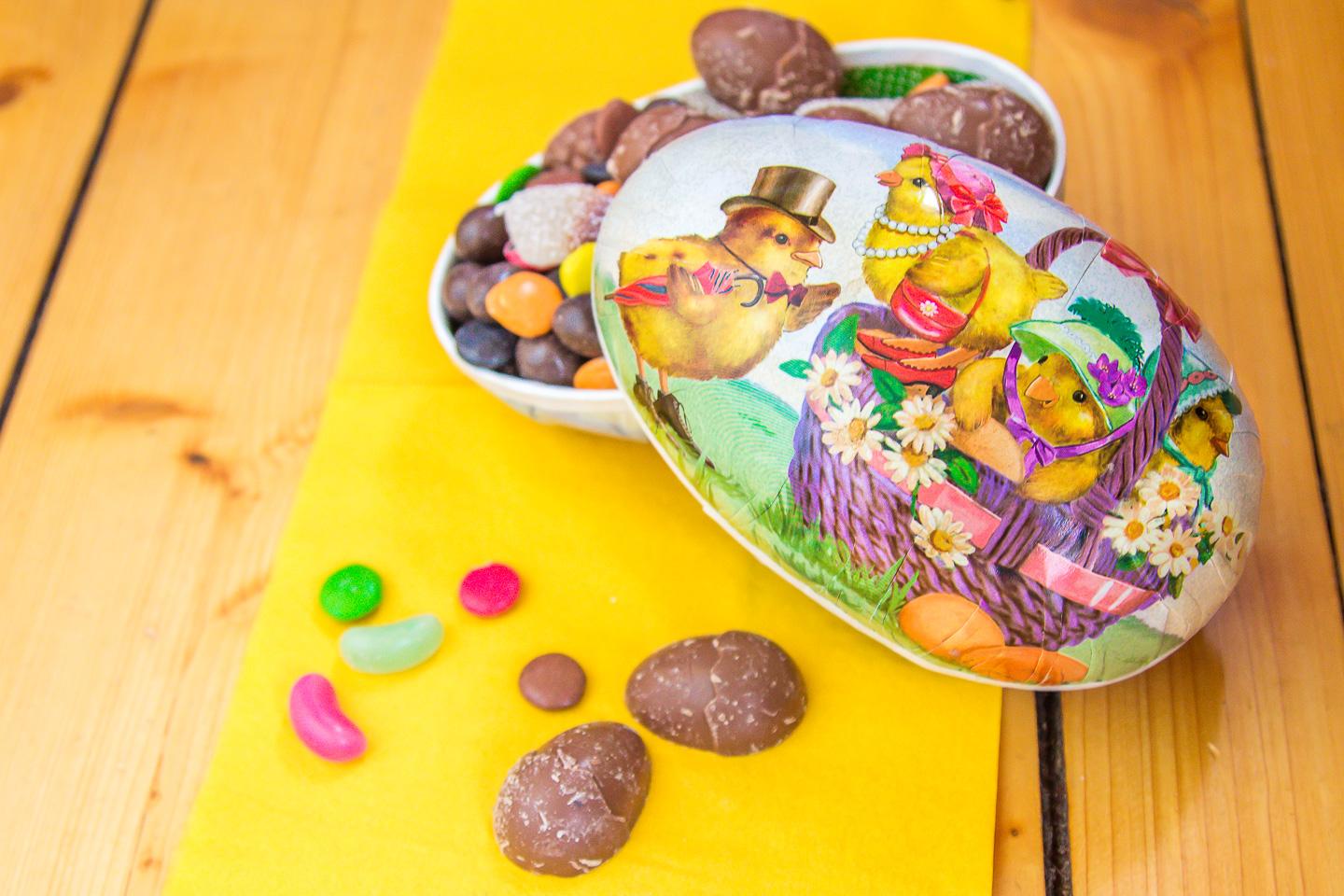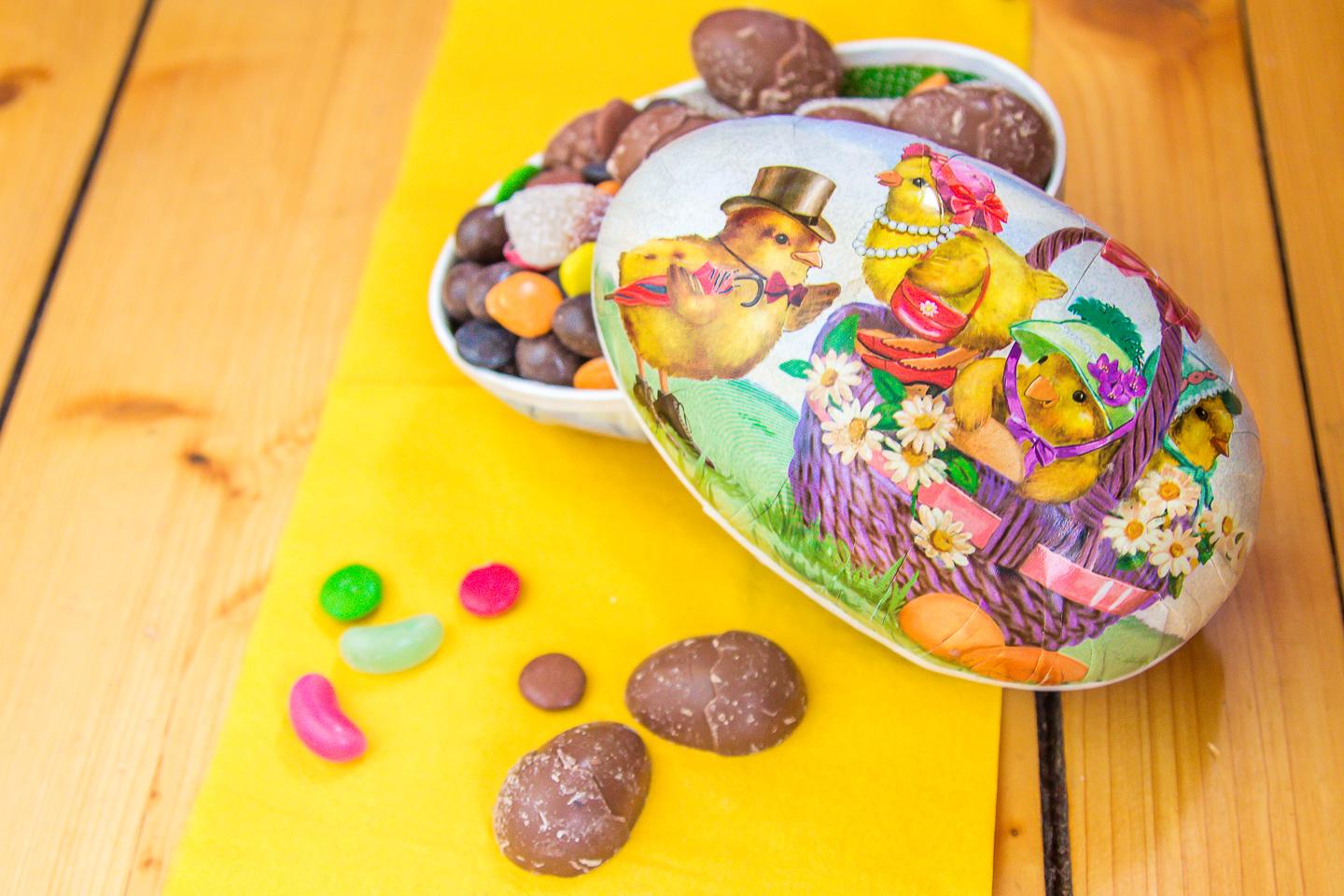 Instead of Easter baskets Norwegians go for pretty cardboard eggs filled with candy, which I think is just the cutest. I told Dan that you have to hunt for them on skis, because that seemed even more Norwegian to me, but there's a chance I just made that up.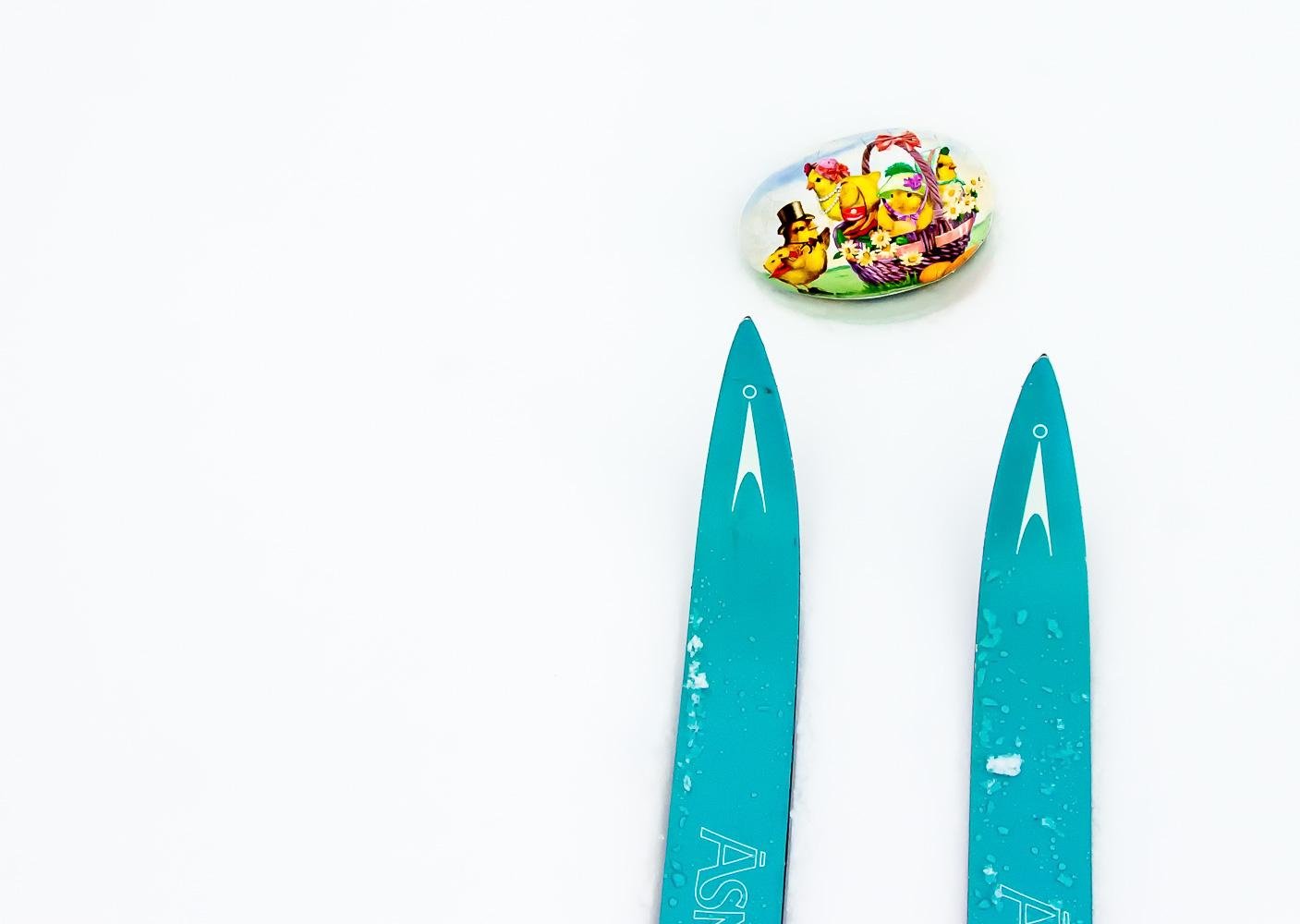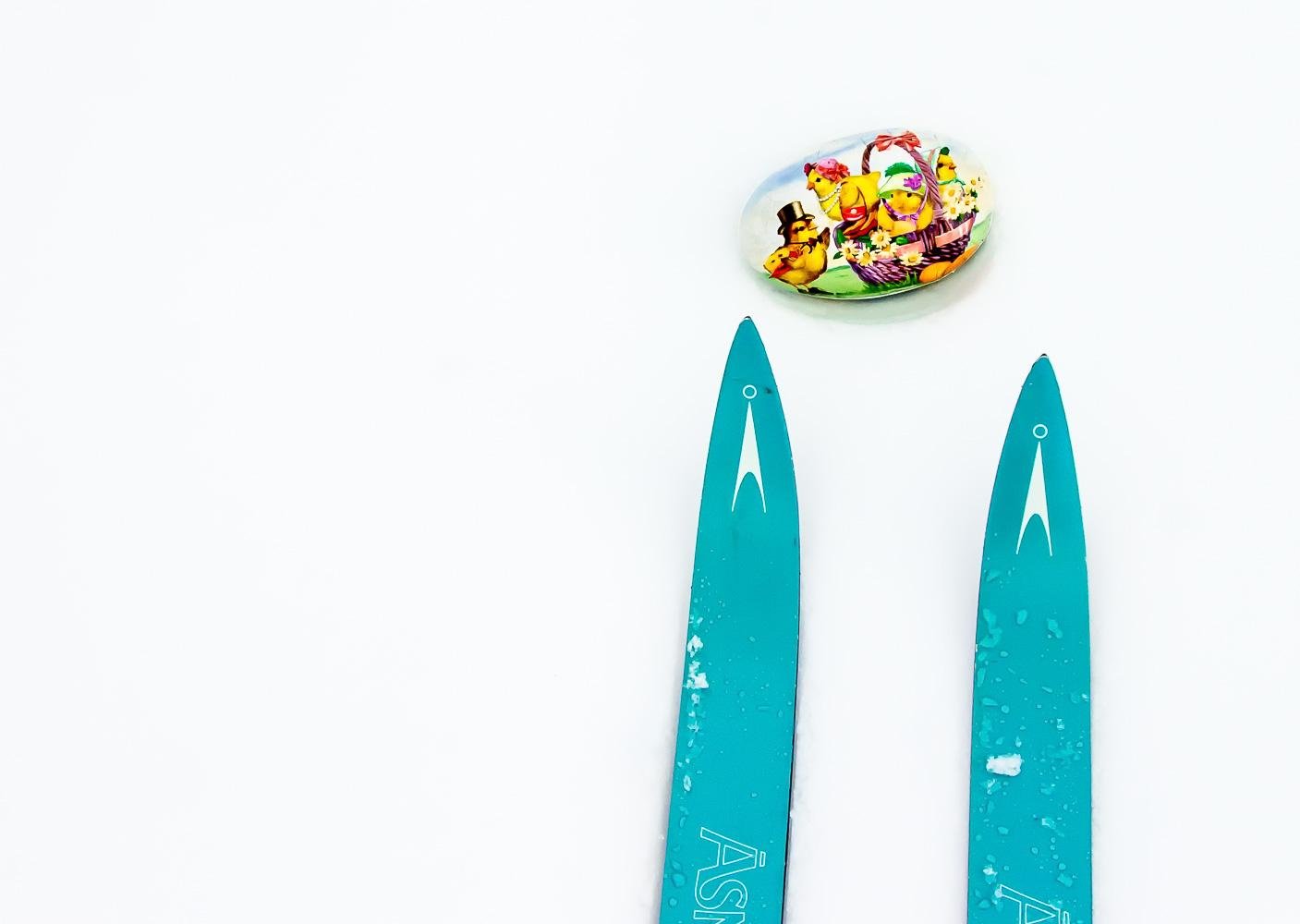 Easter in Norway 
So by yesterday afternoon I was pretty confident that I had shown Dan the best, most Norwegian Easter ever. And then I Skyped with my mother and she was all "Did you eat lots of Kvikk Lunsj? And oranges? And drink Solo?"
Because that's what Easter in Norway is really all about.
The supermarket did sell an absurd amount of Kvikk Lunsj (which is just like a Kit Kat bar, except don't try to tell any Norwegians that), Solo (orange soda), and oranges (which are apparently "the sun of Easter," unless a girl at work was just lying to the gullible American girl, ha).
We also sold out of eggs every day last week. These Norwegians take their Easter traditions very seriously!
Do you have any special Easter traditions?
PIN IT!