Indonesia was the trip that started it all. It was the start of a five month backpacking trip through Asia that would turn into years spent on the road. It was also the start of travel blogging for me – at the time with my friend Danielle under the title The Roaming Coconuts. And of course, it was the start of a love affair with Indonesia.
When most backpackers think "Indonesia" they probably think "Bali" (though apparently a lot of people out there don't even realize Bali is part of Indonesia). Others might also think of the Gili Islands or Komodo Island. You know, the one with the dragons.
And deservedly so – Indonesia has some of the most beautiful islands and beaches I have seen anywhere, ever. But there's a lot more to Indonesia than beaches. There's its bustling capital, which was overflowing with life even when I visited in the middle of Ramadan. There's of course Yogyakarta, home to many of the country's most impressive cultural sites including the famous Borobuder temple, which I'd argue is worth a trip to Indonesia alone.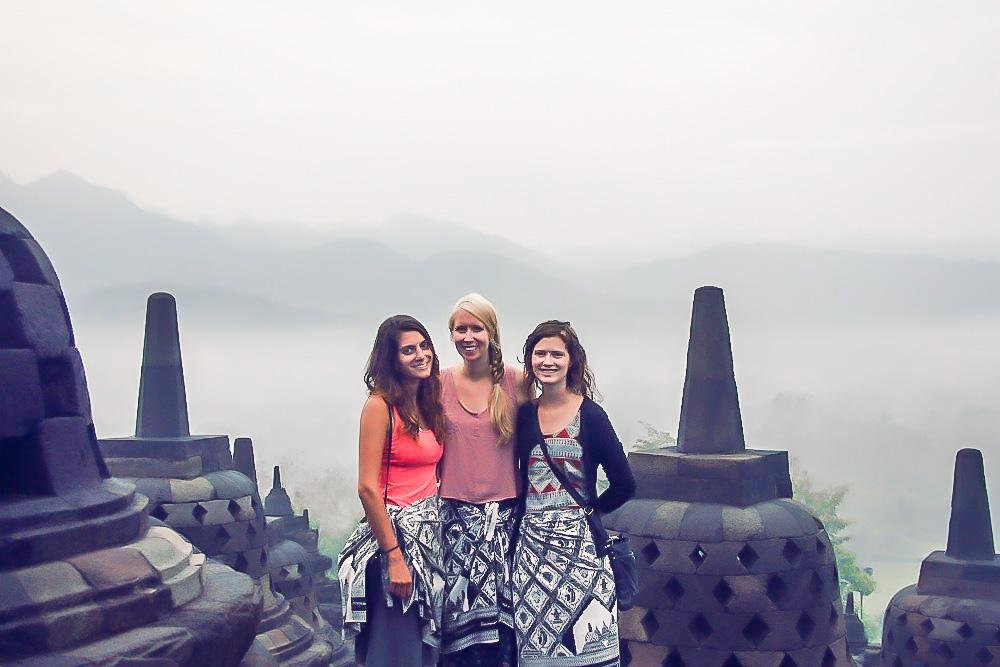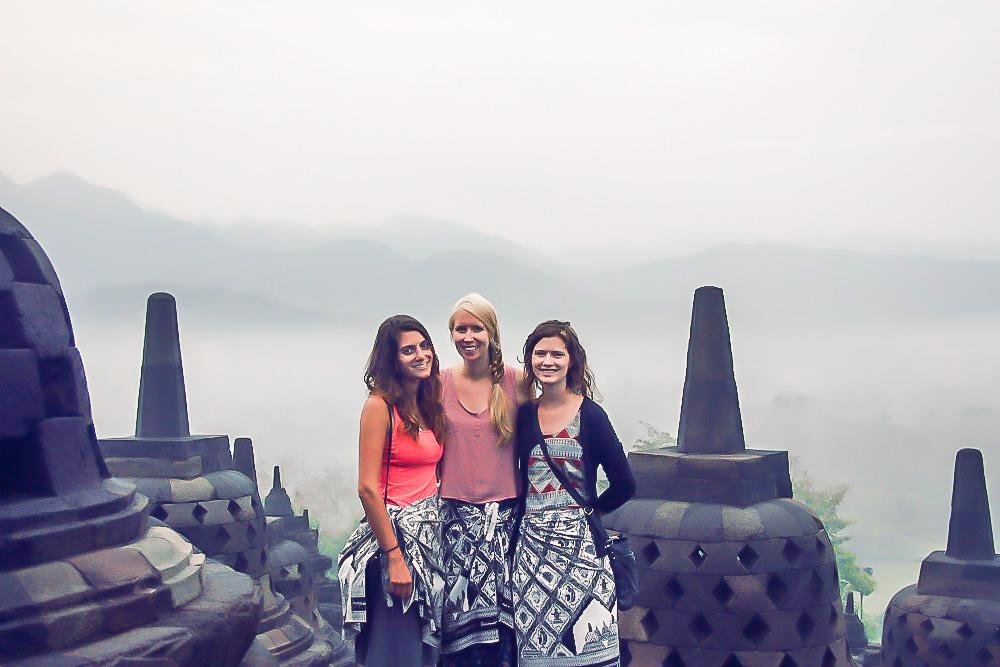 And then there's Bandung. You might not find quite as many backpackers traveling in Bandung as you'll see flocking to Bali, but that doesn't mean West Java's capital city isn't a popular vacation destination – it's actually a popular holiday escape for people living in Jakarta.
Lying up in the Parahyangan mountains, Bandung is the perfect cool escape – and I'm using cool in both senses of the word here. Nicknamed the Paris of Java by the Dutch, Bandung is known for its beautiful buildings, especially the old art deco ones you can see in the residential areas. In fact, Bandung was somewhat of a resort center for Dutch in the 1900s, giving it a European aesthetic that you can still see today.
I love that it's so popular amongst Indonesians, and visiting feels like seeing more of the local side of Indonesia, beyond the main popular sites that everyone goes to. Plus the cooler climate is a definite draw after the heat and chaos of Jakarta (which I of course also loved).
I don't know if it's the lush green mountain surroundings or the old decadent houses, but something about Bandung made me just want to go in all out holiday mode. While Kuta is a place of party hostels, Gili a place to spend all your time on the beach (seriously, I'm not even sure I spent anytime at my hotel on Gili T, I was always at the beach), I think of Bandung as a more luxurious holiday spot to enjoy at a fancy hotel – like the Hotel Hilton Bandung (click here for current rates and availability).
It's a place to escape the heat, soak in the cultural history, maybe even go shopping (Bandung also happens to be known for it's shopping scene) and see a more grown up side of Indonesia. Because while I love the backpacking scene in Indonesia, sometimes a girl needs a bit of luxury too, you know? And Bandung is the perfect place to find it.