Spring is in the air and all I want to do is sleep.
Wait, what?
I know, I know, spring is supposed to be all about waking up from that winter slumber with a renewed life energy, but what can I say, I'm no brown bear and I definitely didn't spend my winter in hibernation. Winter was packed. It was hectic. Frankly, it was a bit exhausting. And so now that spring is springing I find myself feeling wonderfully lazy.
No more shoveling snow. No more getting up extra early to scrape ice from the car. No more leaving for and from work in the dark. No more having to park at the bottom of the hill because of the slippery road up to the cabin. No more running around making up things to do just to keep my body warm. Now I can just chill – in the cool but like, warm way, you know? Because the sun is back and it is warm now!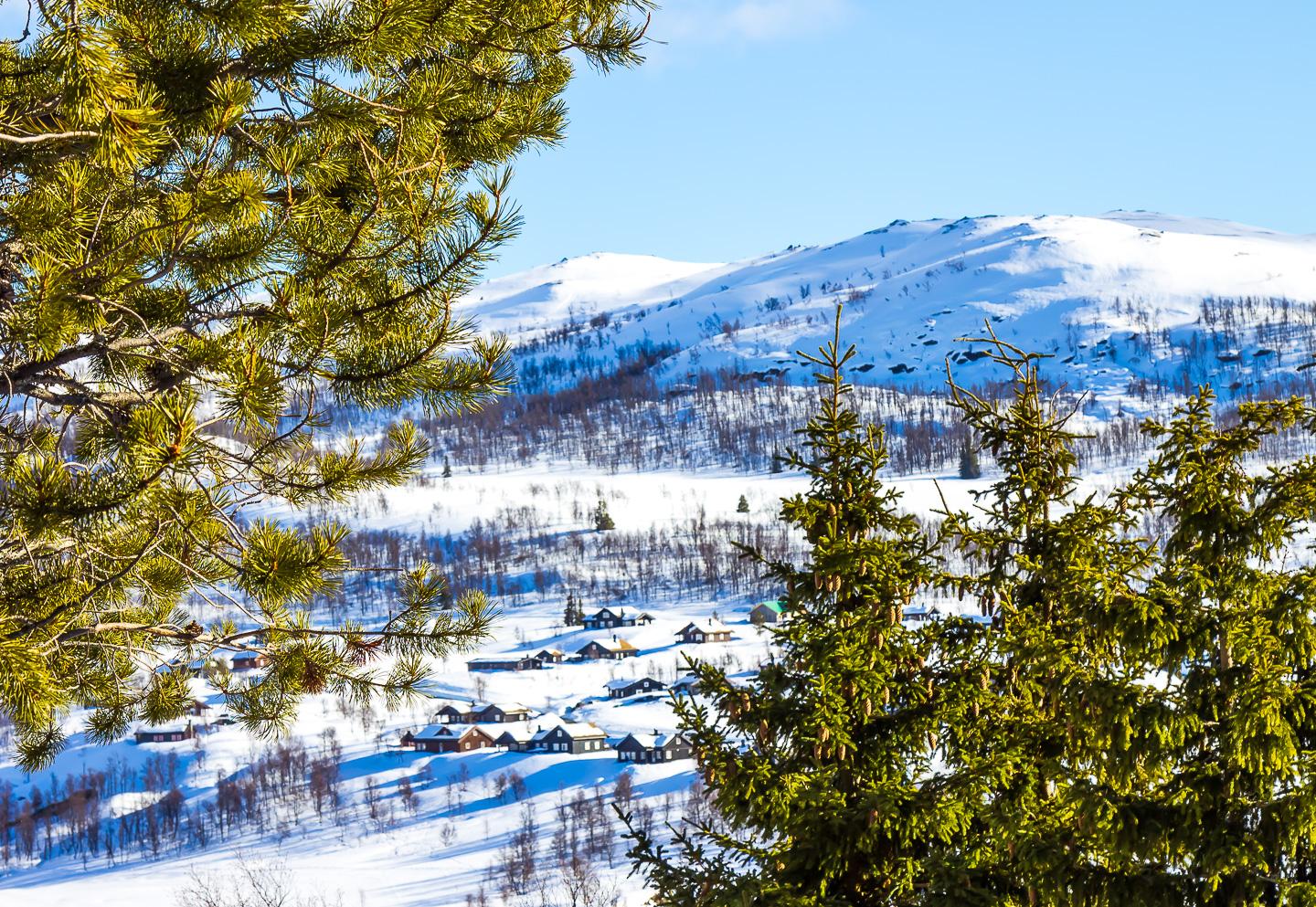 And those ski slopes are conquered.
Well, maybe conquered isn't quite the right term. But I will say I've mastered the art of skiing down even the steepest slope at an impressively slow pace (so maybe adrenaline sports still aren't totally my thing).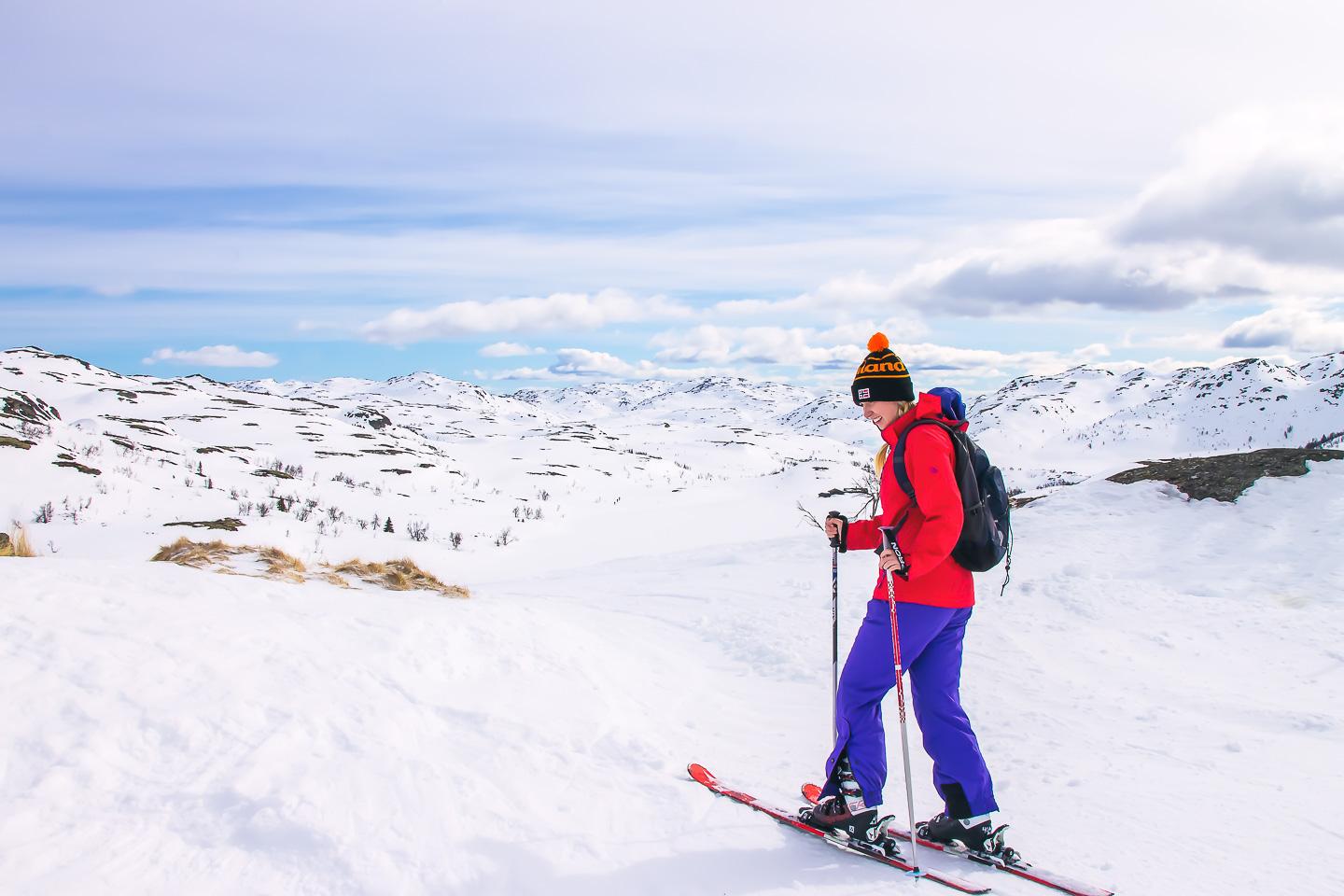 The igloo is built.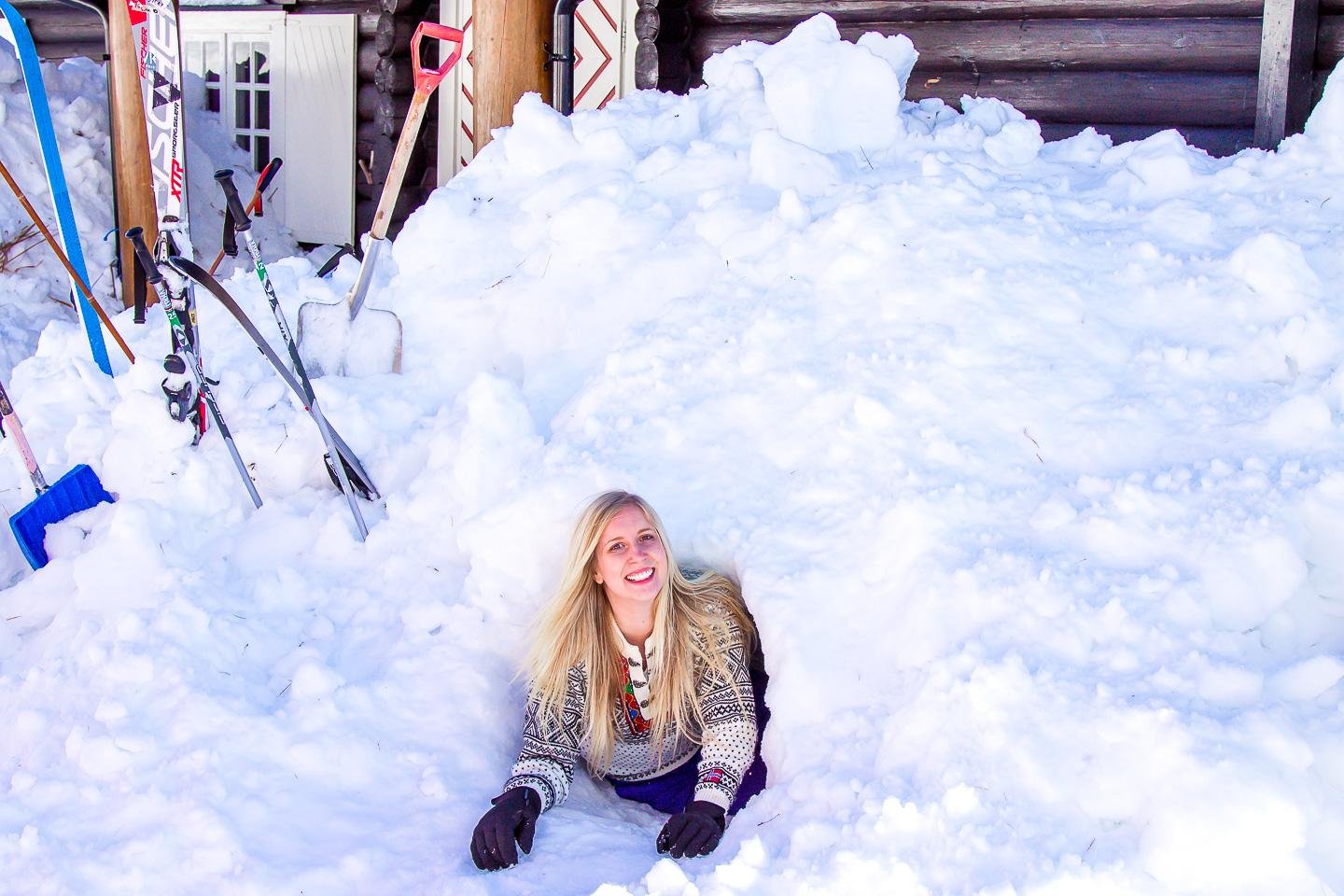 Now I can just enjoy it until it slowly drips away into a puddle.
This igloo was actually a bit of an accident born from my struggle to dig out a ski that Dan had buried in snow while shoveling the roof (#cabinlife). After finally finding the ski I decided to keep digging, as it's probably good to have a place to stay on those days I don't feel like living with Dan. Like when he buries my skis.
Seriously though, how had I forgotten how much fun igloos are? There is no place cozier! Okay fine, there are actually a lot of places that are much cozier than a hole in the snow, but for a hole in the snow it's pretty lovely.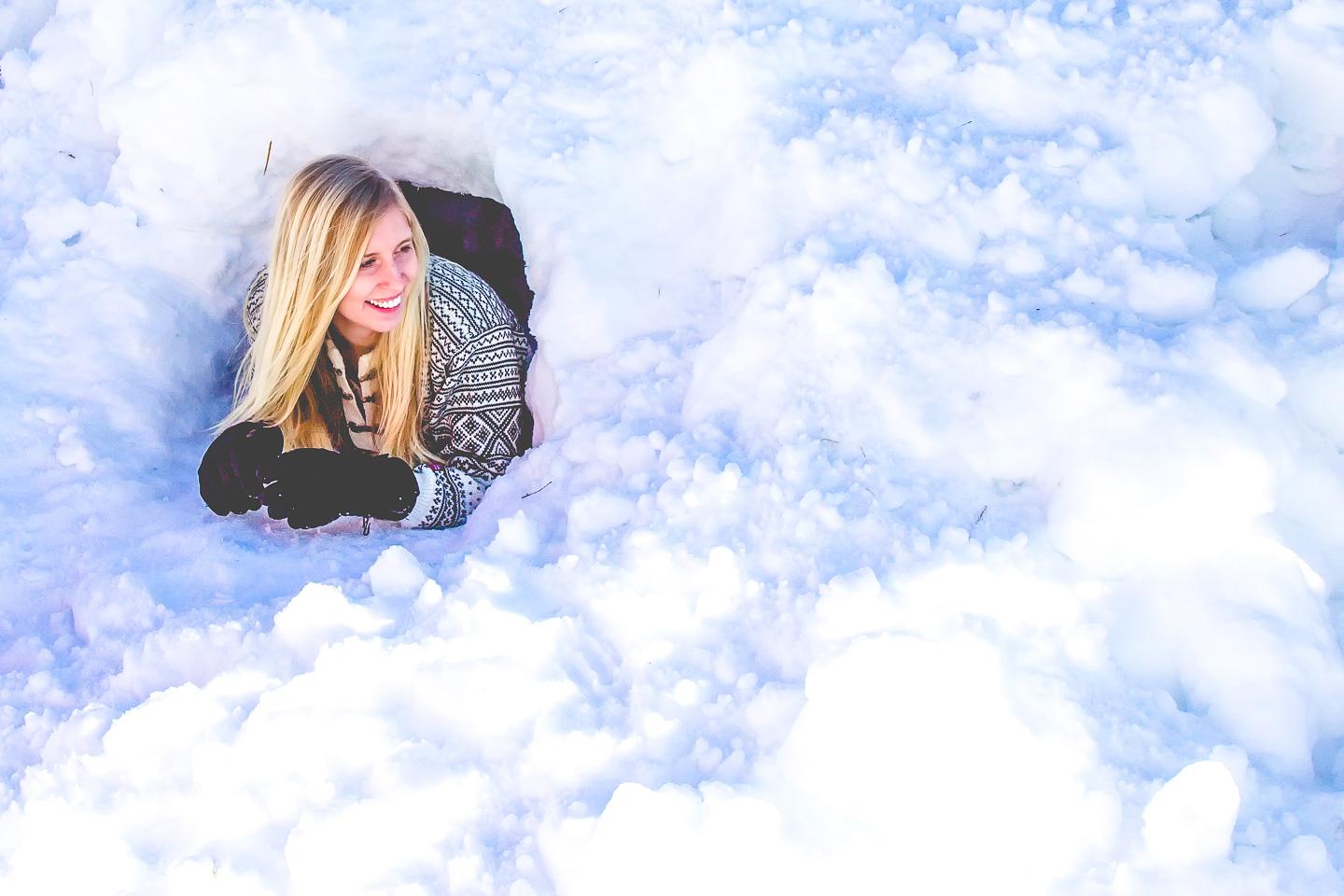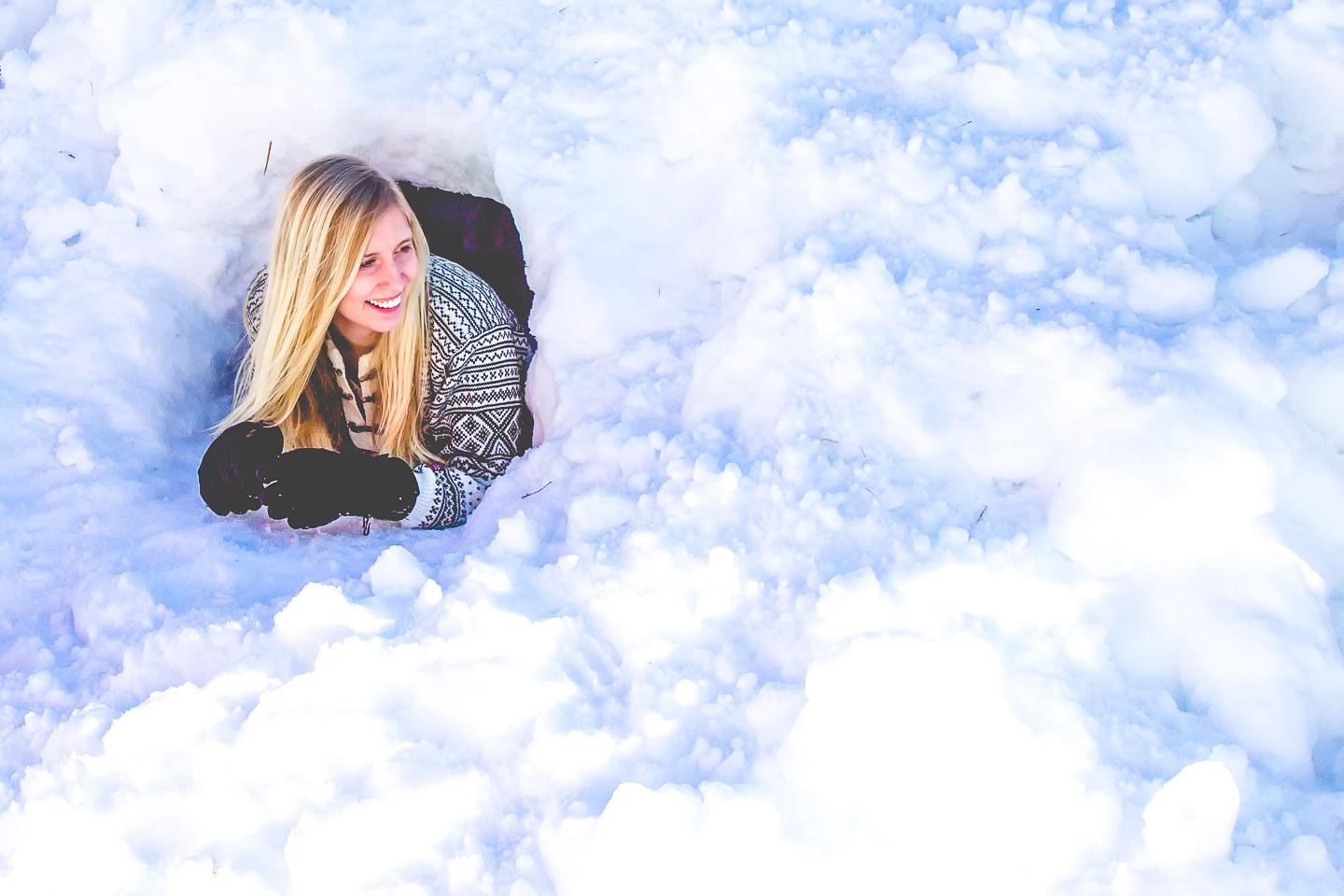 And that list of winter activities? Oh, it's been checked! The other day Dan and I both had the day off and while usually that would mean deciding if we want to go downhill or cross-country skiing, sledding, airboarding, or any of the other countless winter activities on offer in Rauland, that day the snow was slushy and so we decided to just take a drive instead.
So, every time I go cross-country skiing I can't shut up about how much fun it is to travel on skis because you can see sooo much more than you would just walking. Uh, newsflash to me: you can see even more if you get in a car.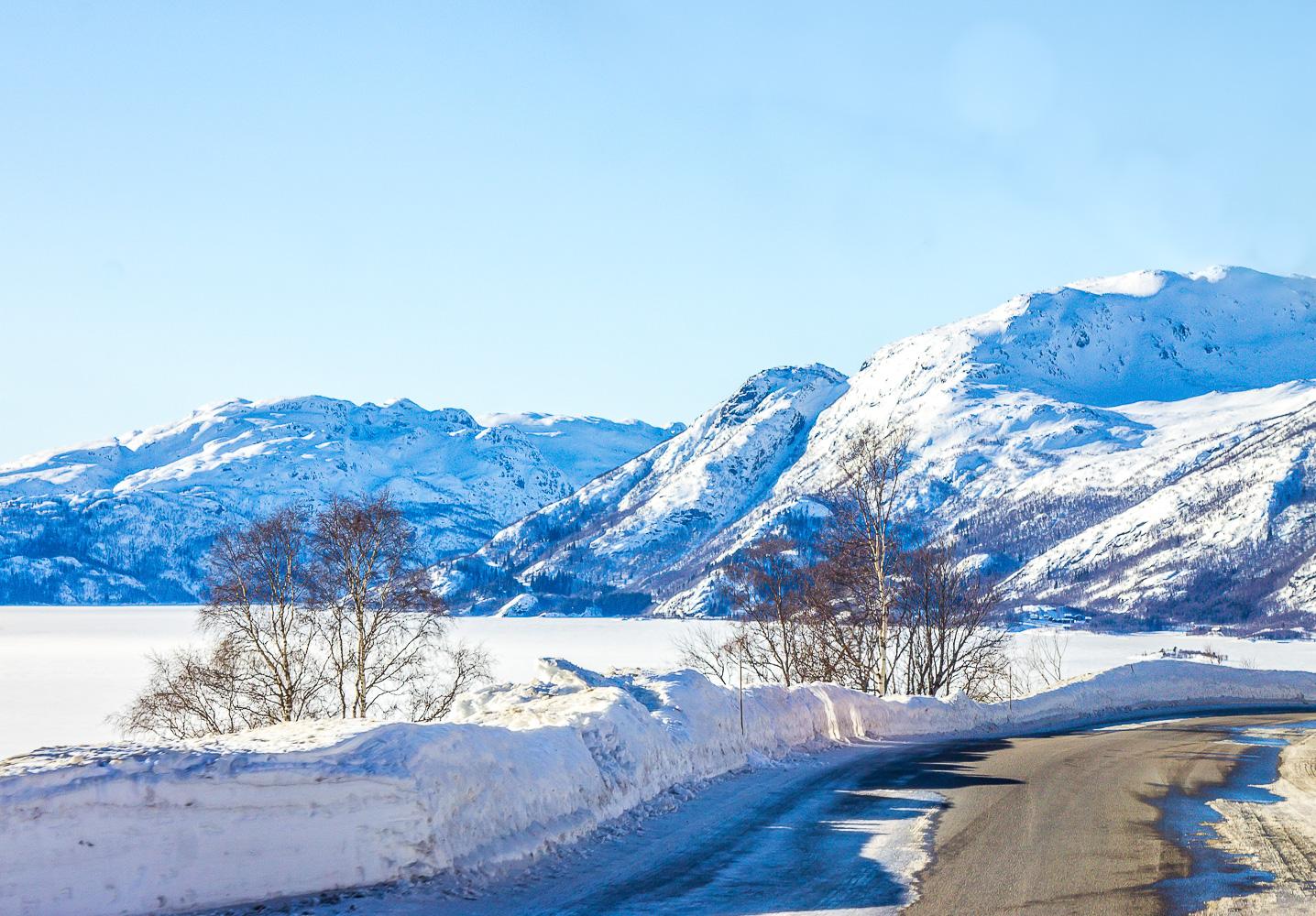 Okay, of course skiing is nicer than driving in many ways, but the roads out of Rauland really do pass by some of the prettiest views I know.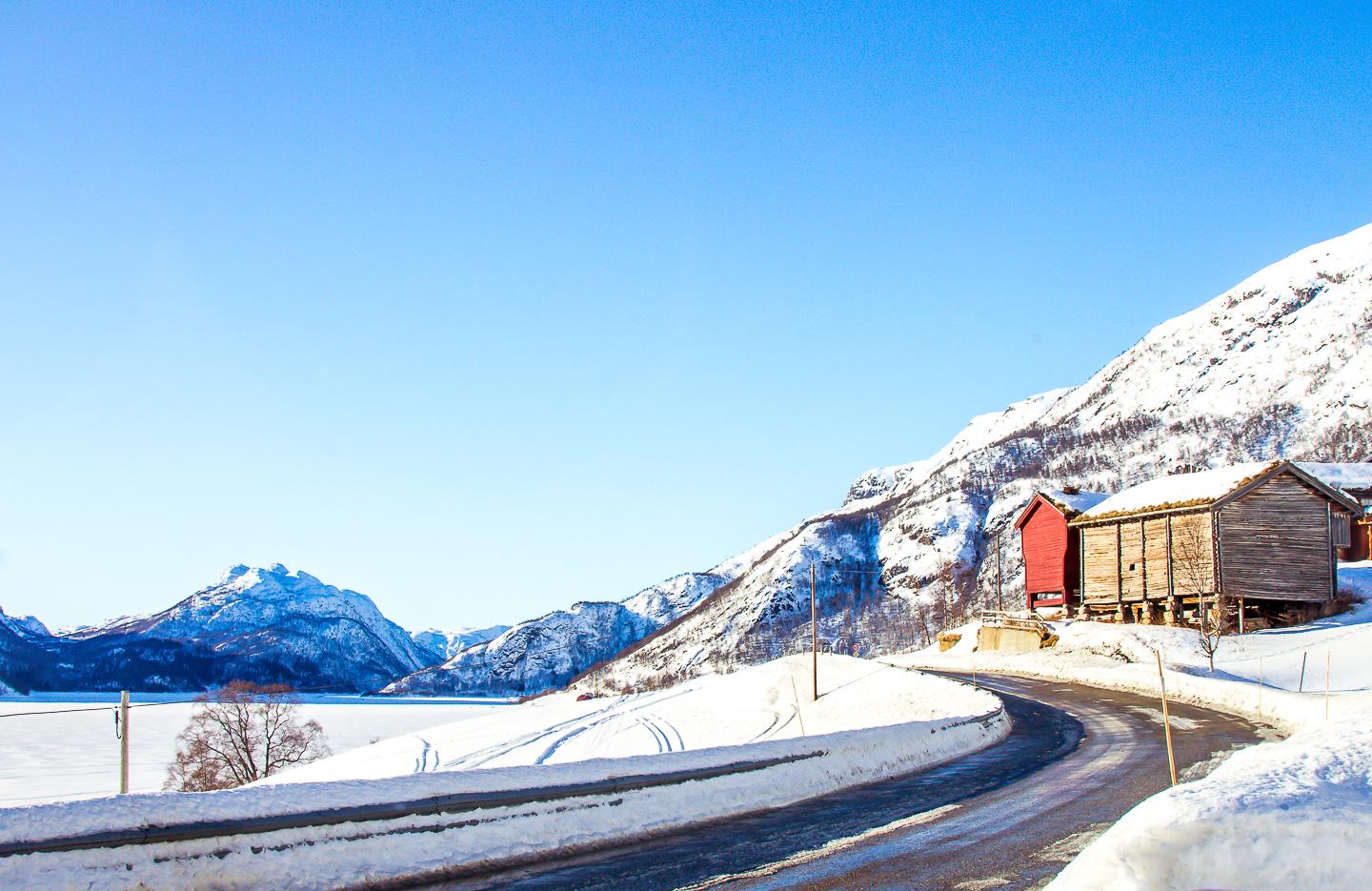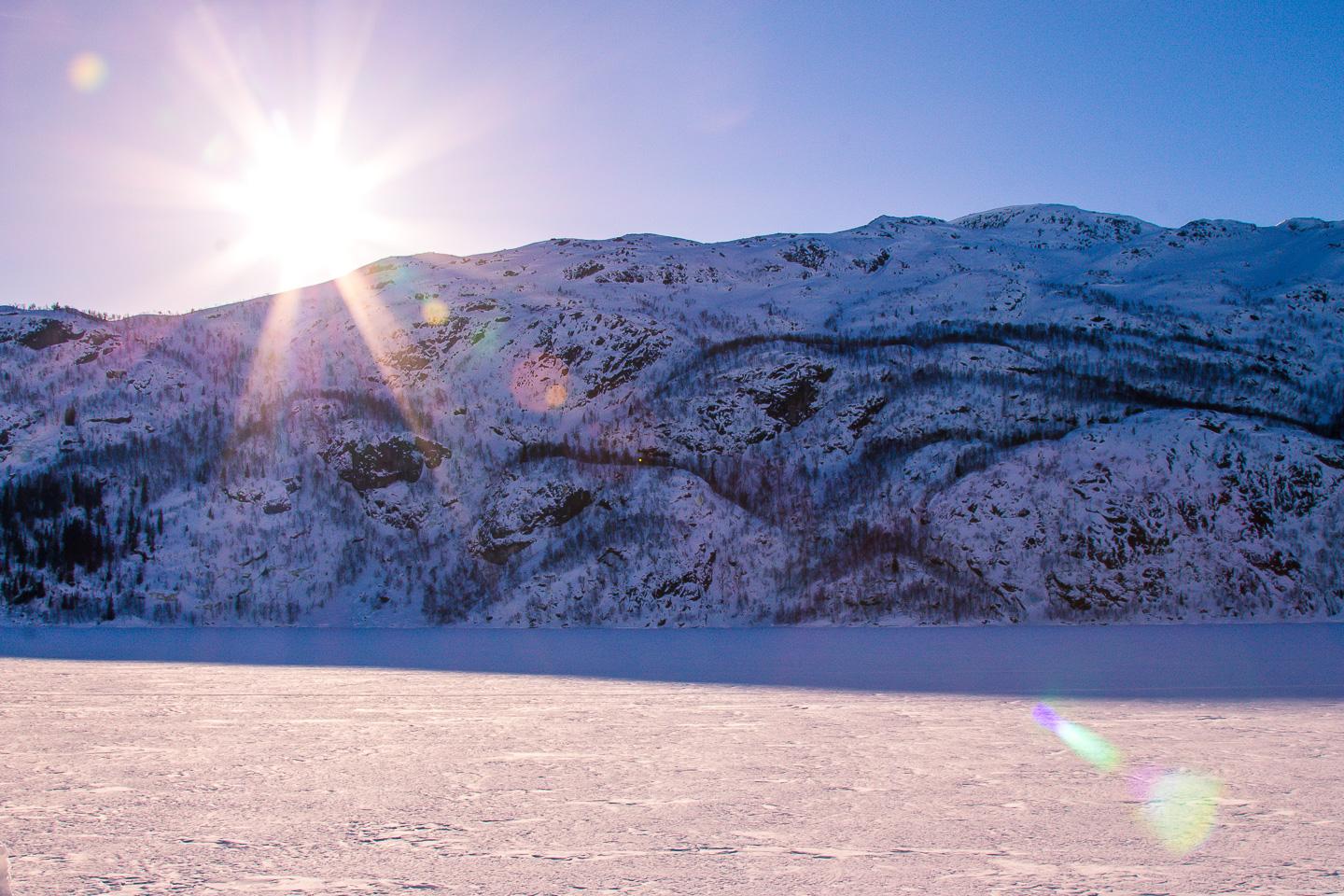 Basically what I'm saying is, while I had been sad to think of winter ever ending and fiercely dreading the slushy, muddy mess that is springtime, maybe the change of seasons isn't all that bad. Maybe it's actually pretty perfect.
In fact, maybe I won't even cry when the snow melts away for good.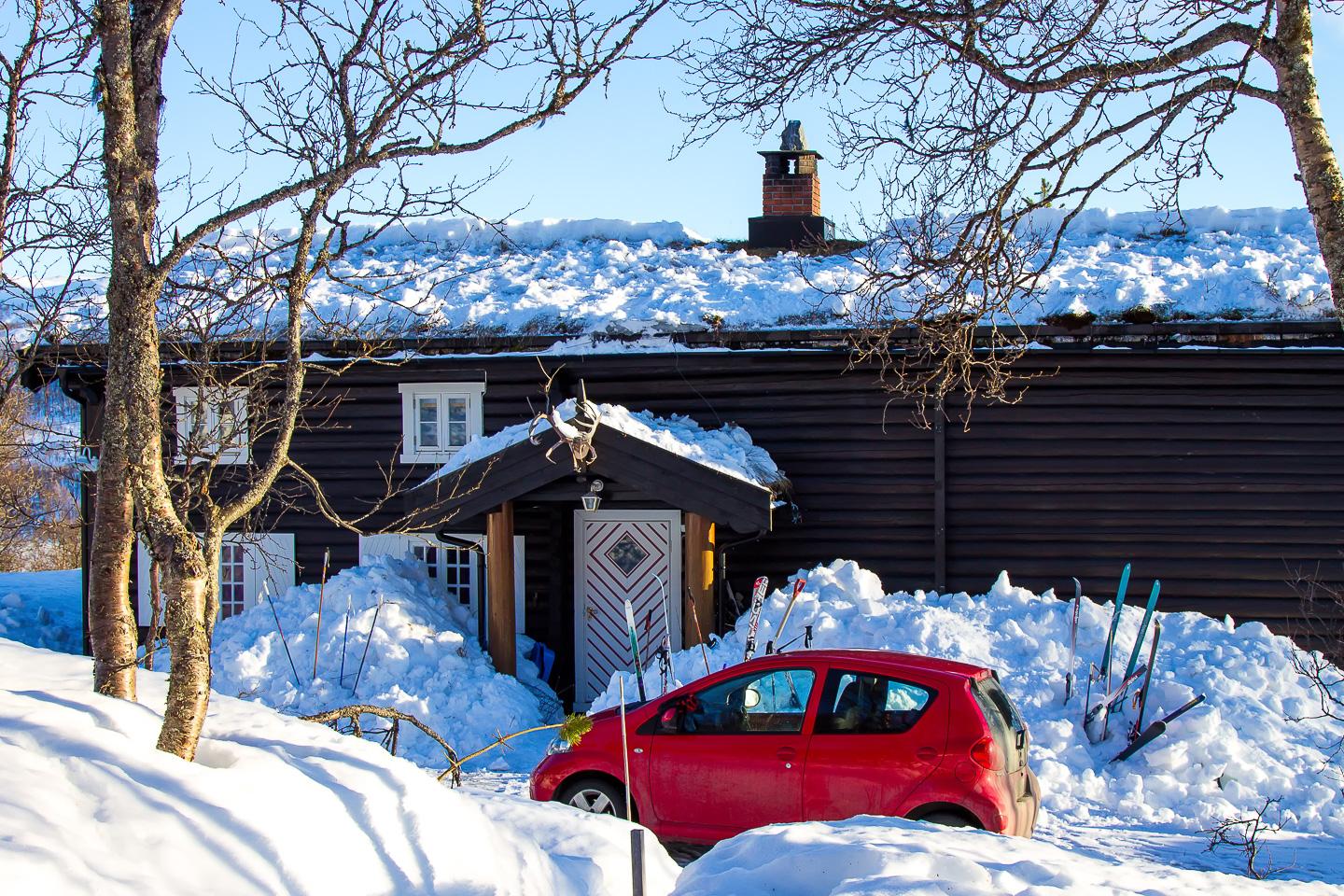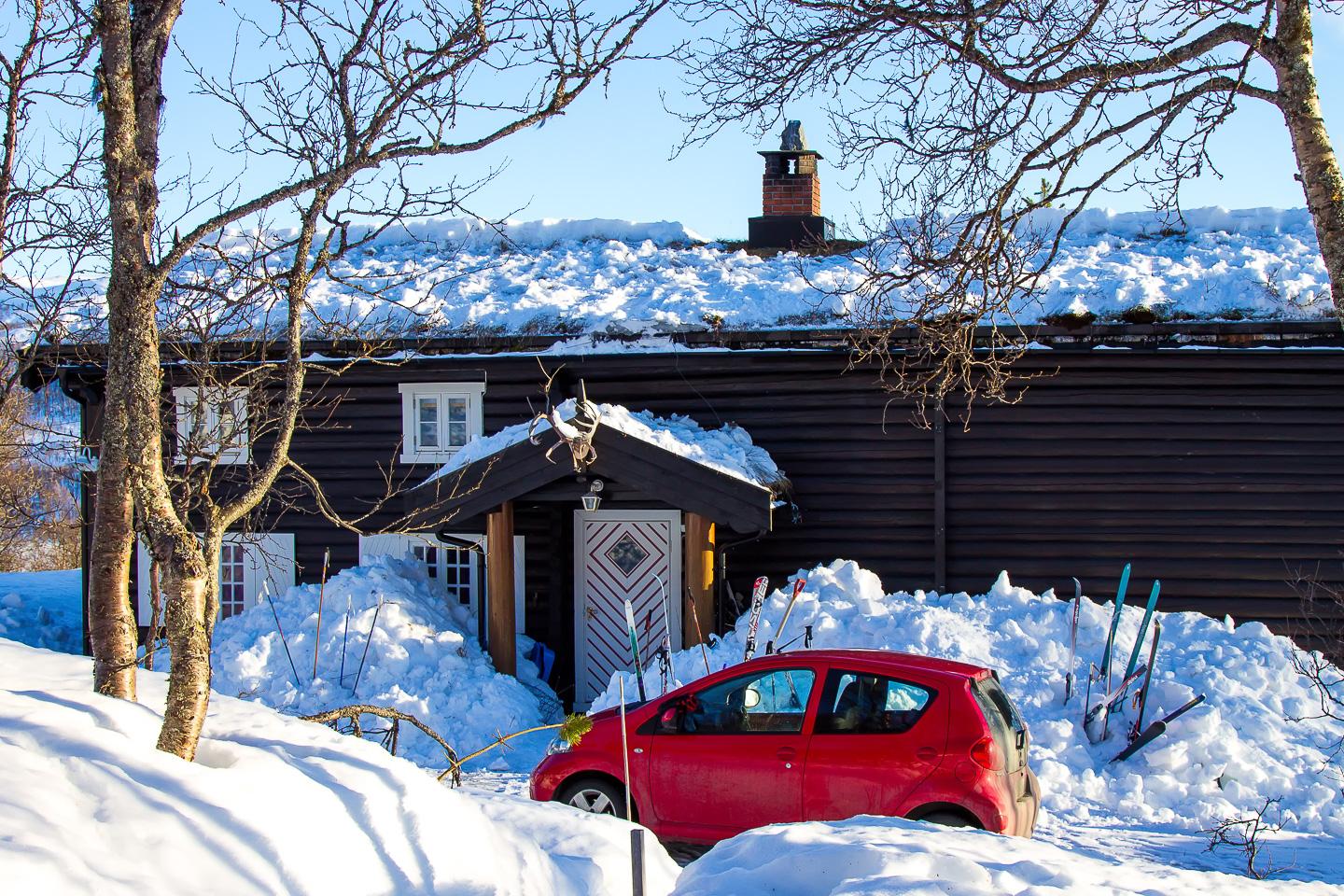 Okay, maybe we still have a while to go before that happens.
I know, I'm the worst. Who needs to give themselves a pep talk about winter ending? I think the word you are searching for is pathetic. But don't leave yet, because I want to introduce you to something that is definitely not the worst: A Life Full of Serendipity. I only discovered this travel blog recently, but I am seriously hooked, largely because of how in awe I am of its author Tess. That might be a weird thing to say, but read on and I think you'll understand.
You used to work in a big corporate firm in London but now you work as a blogger and freelancer. That's a pretty drastic change! How did it happen?
A pretty drastic change indeed – but a change that I needed so badly! I was very unhappy at my previous workplace and was suffering from anxiety, insomnia and other ills. In 2014, my boyfriend and I went on a trip to Tuscany for my birthday and I couldn't even really enjoy it, as I was dreading coming back home to go back to my office. It's where I knew that something needed to change.
Then one day, at my boyfriend's family's home, we celebrated a special occasion. At night, his uncle wanted to get into his car to drive back home, but collapsed and passed away on the spot! We were completely shocked as there was no indication that there was something wrong with him.
In that moment, I realised life is too short to be unhappy. I wanted to fulfil my dream of travelling the world. I could afford it. There was no excuse anymore not to do it! A few months later, we set off to travel the world – with a one-way ticket to Nepal in hand. Fortunately, I was in the position to just quit and focus my attention on building my blog and my freelance activities. The freedom to work whenever and where I want, is my idea of happiness. I never ever regretted my decision!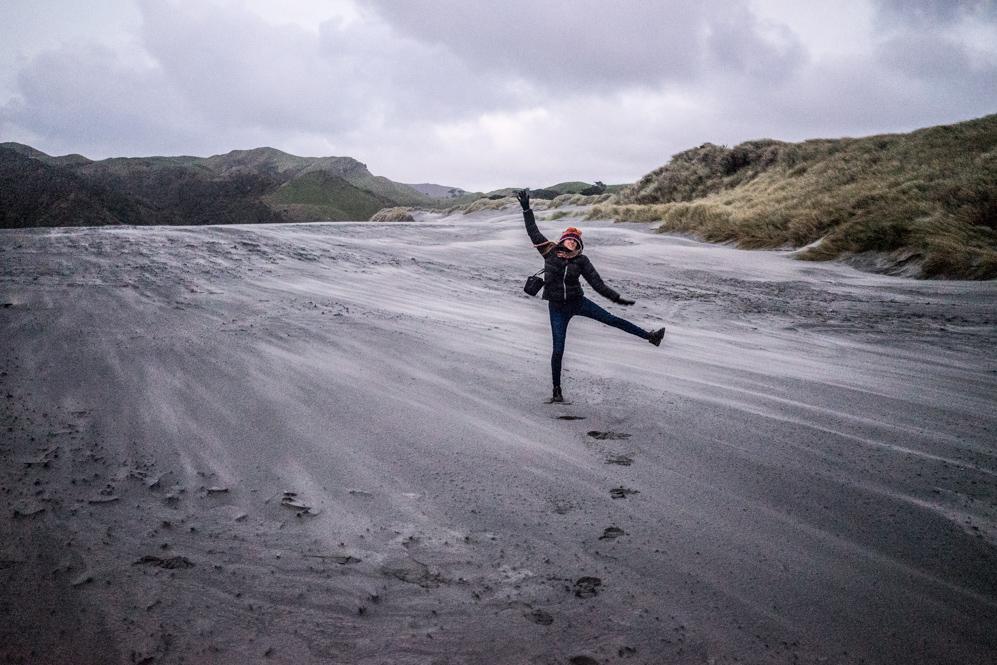 You had to deal with one of my worst travel nightmares – experiencing loss while far away from home. How did you cope?
Before I set off to travel the world, I decided that 2015 was going to be the 'Year of Change'. I wanted to remove negativity and toxic relationships from my life and focus on becoming a better version of my self every day. In hindsight, it's not a surprise that life put me in this situation: I finally had to face what I had dreaded for so long. I had to say good-bye to my estranged father.
We had had a very bumpy relationship for as long as I can remember and it had affected me greatly for a long time. I never lost hope that maybe one day we would resolve things but eventually, I received a phone call that he had passed away of cancer – no one knew he was suffering from the illness (him including). I was 9000km away from my home country. It was a big shock!
I experienced all symptoms of grief which was very confusing, since we only rarely had had contact in more than a decade. All of a sudden, only good memories kept flooding back – it was hard to cope at first. But travelling all these months prior to this indicent actually gave me the tools to cope better. I even wrote about it in a blog post.
I do now blog more regularly about personal development through travel as a result, as I want to help others who may face difficult life challenges and pass on what I have learnt. Travelling has had such a positive effect on my life! I guess, this is the silver lining of the story.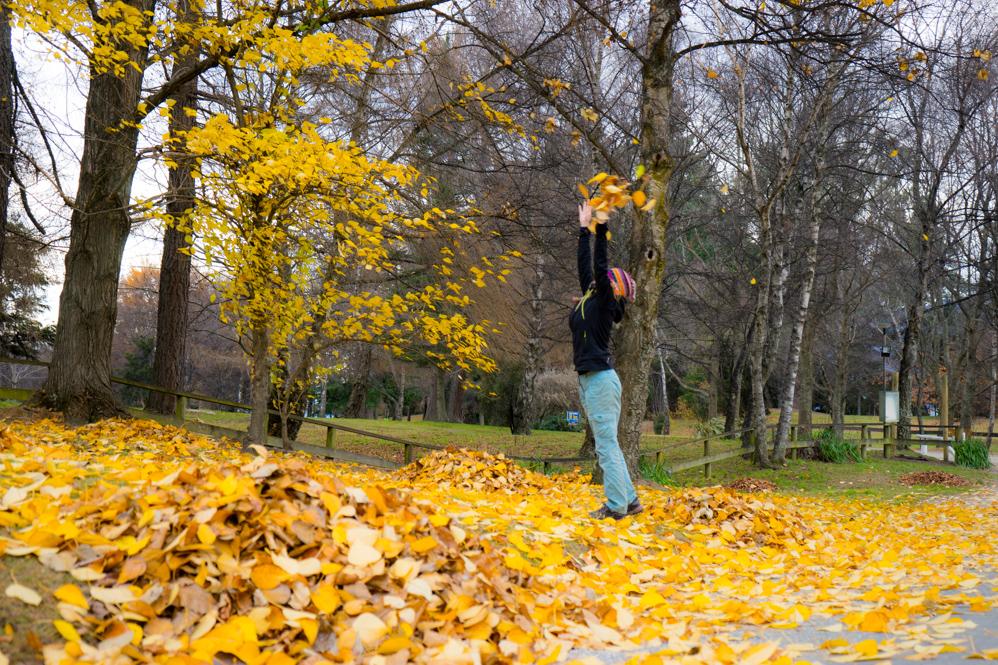 You have a very multi-cultural background and speak five (!) languages. How do you think your background motivates your travels, and can you see yourself choosing a permanent home someday?
Yes, I am half-Portuguese, half-Austrian and grew up in Switzerland speaking German, Swiss German, Portuguese and French. I also learnt English and Italian in school. Later I learnt a bit of Afrikaans when I lived in Namibia for three years. I also have French, Swiss, Spanish, Polish, Czech, Argentinian, Brazilian and German relatives….multi-cultural indeed!
My background and my parents had a huge influence on my never-ending wanderlust: we travelled to Portugal once or twice a year – so I consider it like my second home. Taking a plane felt like taking a local train to me, it was the most natural thing in the world. My father travelled a lot for his work and often brought back memorabilia from the countries he visited. My favourite was a koala plush toy. I still think this is why I developed a huge fascination for Australia – it is one of my favourite countries and I could easily see myself living there (if it wasn't for the incredibly strict Visa regulations). My mother lived in Mozambique in her early twenties and my bedtime stories were often tales of her life in Africa as a young woman.When I was 21, I even moved to Africa (Namibia) myself!
The word 'permanent' gives me chills, to be honest. I don't think anything is permanent in life, so i'm not sure I'll ever be someone to indefinitely live in one place. Without going into too much detail: I had a pretty rough childhood and by the time I was 12, I rarely spent any time at home and my nomadic existence was born. I lived with different families until I was 18 when I moved into my first flat. With 21 I moved to Namibia. Throughout my life I moved 21 times (!). I am a nomad and I don't think it's something that I can easily 'get out of my system'. I guess I could imagine having a base somewhere and then travel as much as I can – which is currently what I'm doing. At the moment I am based in England. Who knows what happens next, hey?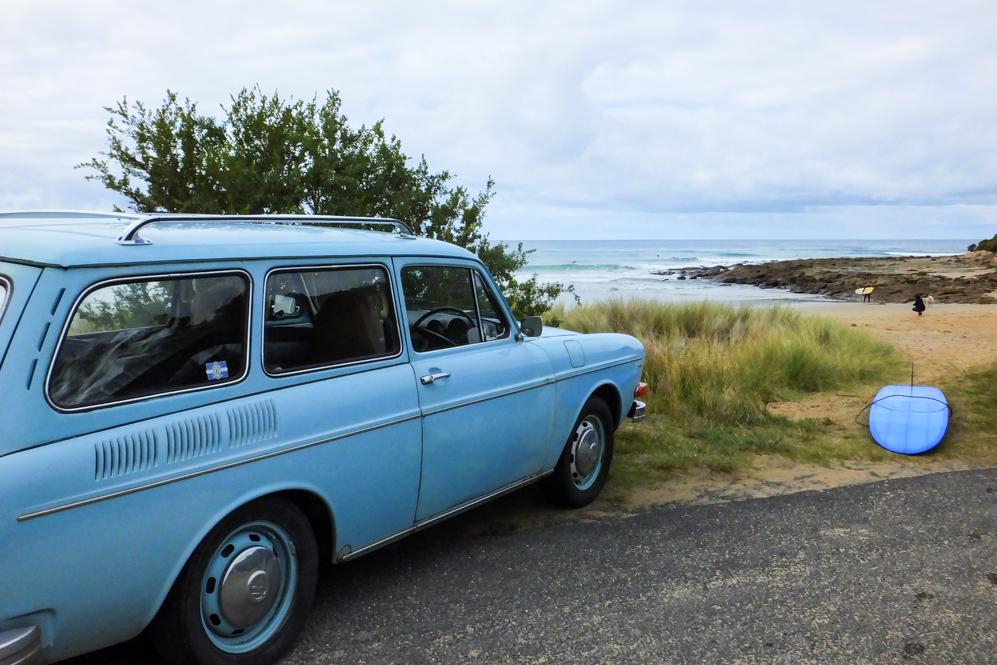 How would you describe your travel style?
Very last minute, often unplanned, sometimes chaotic, always with a great deal of flexibility woven into it. I am not someone to plan every detail of a visit to a new country. I love to just 'rock up' somewhere and see what happens. I am a true lover of serendipity and really make it my aim in life to allow for the unexpected and to go with the flow.
Interestingly, in 'real life', I am exactly the opposite: I've always been a very organised, diligent, meticulous and disciplined person – I can almost come across as pedantic in some ways (I am Swiss and studied law….what more can I say). When I travel all of this goes out of the window and I'm exactly the opposite. Funny that.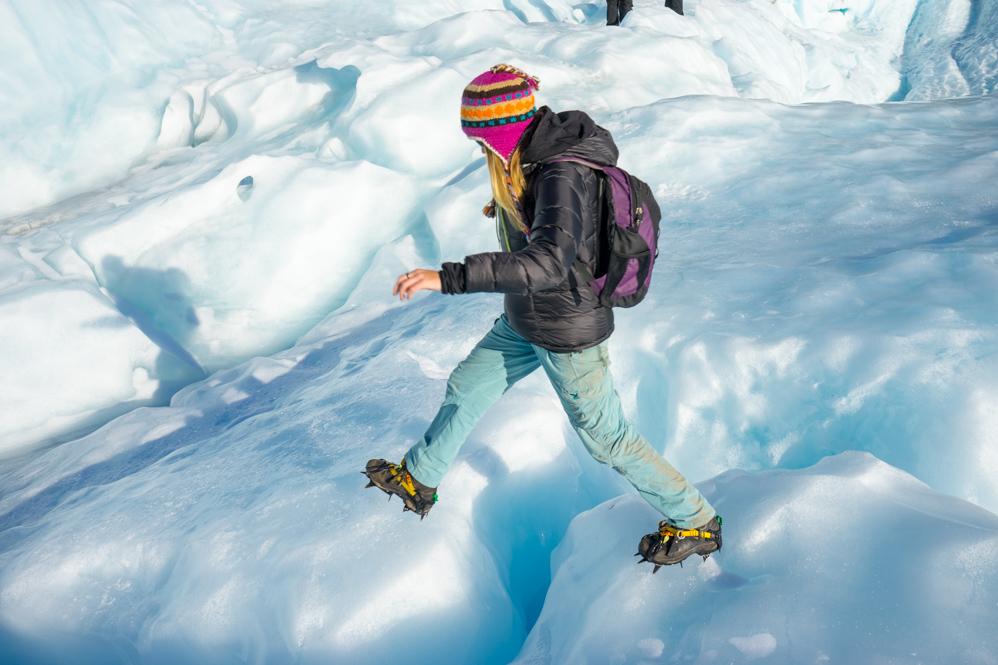 What three posts will give new readers a good idea of what your blog is all about?
I blog about hip serendipitous finds, personal development through travel, (responsible) cultural encounters, yoga & adventure activities and collect recipes from locals. In essence, my blog is mainly a documentation of my life full of serendipity. Pretty much everything I have blogged about entails (or is) some sort of fortunate discovery.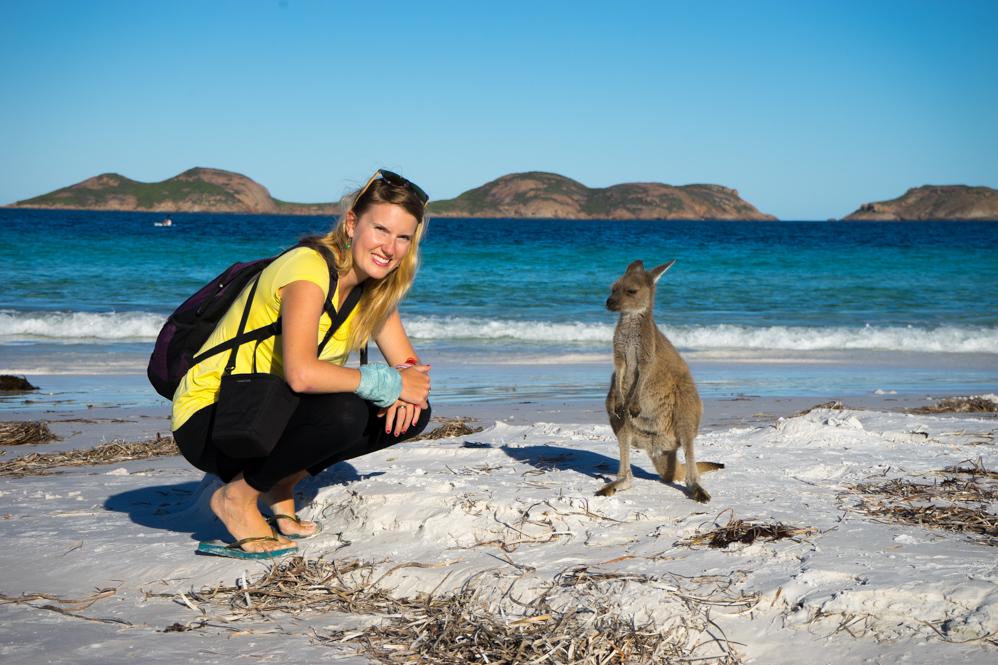 I recommend heading over to this page to get a good idea of what my site is about.
I also try to write a post about my first impressions of every country I visit, because I find the greatest impact we experience as travellers usually happens within the first few days. It's the thrill of the unknown of wandering around a new place and discovering a new way of life, a new culture and customs that really pushes us out of our comfort zone. After a while, when we get accustomed to things, we start forming habits and the experience is a different one. I love reading my old 'First Impressions & Expressions' posts and see how I felt when I first arrived in a country.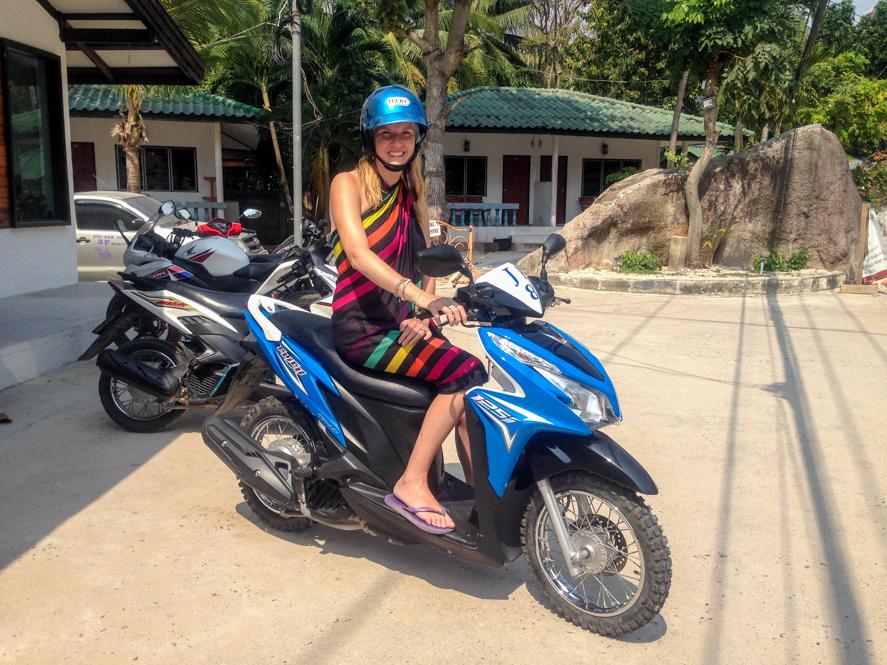 I blog a lot about personal reflections of my cultural encounters on my travels: I once had a conversation with a Brahmin (the highest caste in the Indian caste system – theoretically it doesn't really officially exist anymore, but, in reality, it does still very much) who told me that he would never be allowed to marry for love and that his father would just show him a photo of his new wife one day and that is that. It was one of the most memorable encounters ever: http://www.alifefullofserendipity.com/love-marriages-a-no-go/ – you may particularly like the photography of this place!
You can also follow Tess on Instagram @alifefullofserendipity
Interested in being featured? Read more here.