After telling you guys that Norway Isn't as Expensive as You Think I promised to write up some more detailed guides about budget travel in Norway. And then I promptly forgot all about it because I am the worst. But after a nudge from a Norway bound reader I got my act together and have drafted three in depth guides about budget travel in Norway: accommodation, food, and transportation.
First up: transportation! Because even if you're on the tiniest of budgets you're going to want to get places while in Norway, right?
Walk
Erm, so I said you're going to want to get places even if you're on a really tight budget, but the truth is, transport in Norway isn't exactly cheap. The solution? Bring those walking shoes!
Most cities in Norway are quite walkable (at least if you're sticking to the picturesque downtowns), and I'm a big believer that there's no better way to quickly get to know a city than walking around it. And if you are planning on doing a lot of walking in Norway, you'll want to pack accordingly: good shoes/boots, and warm clothes in winter or rain gear the rest of the year.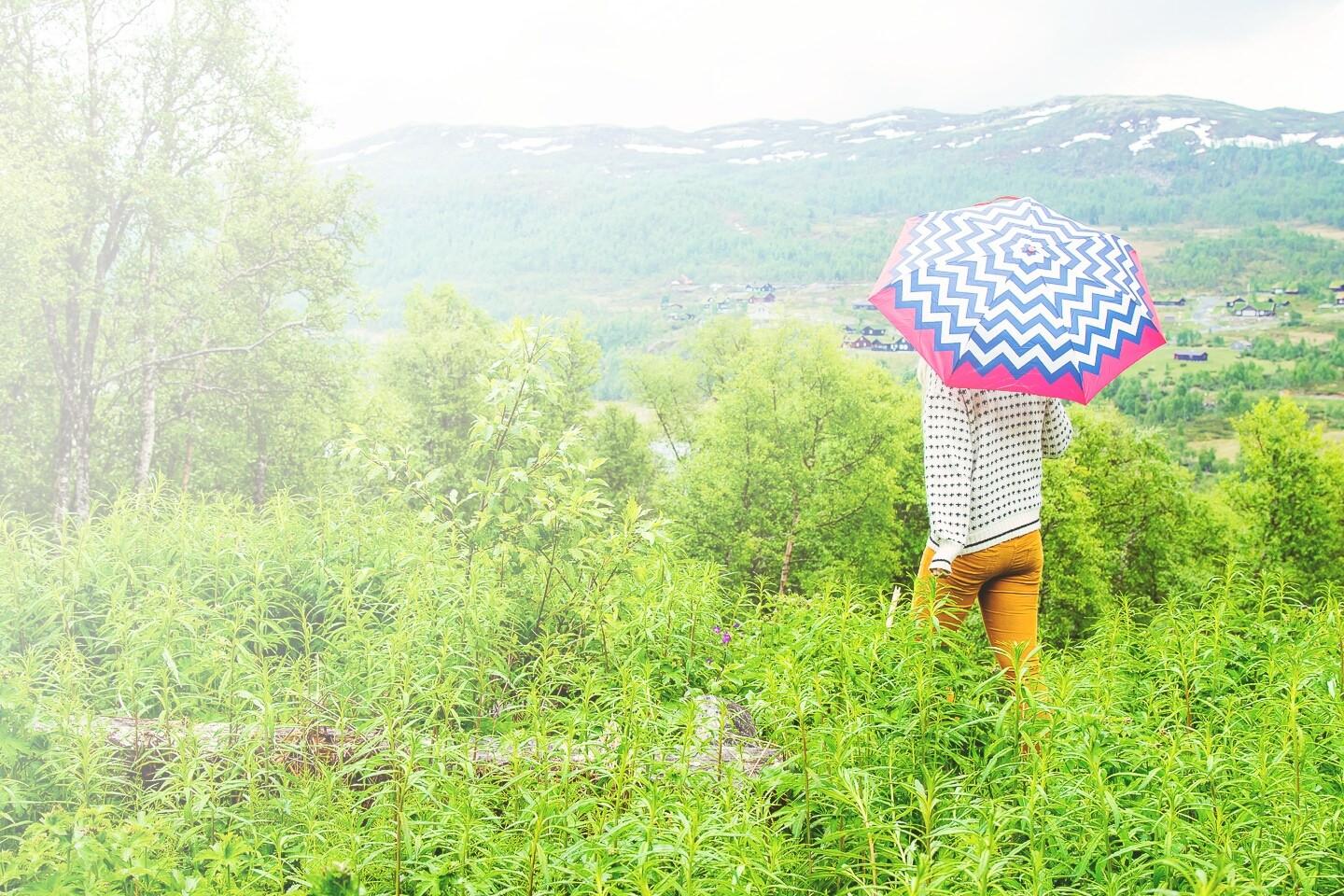 Train
So, public transport in Norway is expensive and trains aren't really an exception – except when they are. You see, if you book in advance (on vy.no) you might be able to nab one of those golden 249 kroner (about 30 USD) Minipris tickets.
These are available if you book anywhere from 90 days to one day in advance, and the number of tickets and price (249 kr is the lowest) depends on availability and demand. So basically if you're going to be traveling in high season, aim for booking closer to 90 days ahead than one day.
249 kr might still seem a little steep if you're just going to be on the train for two hours, especially as distances in Norway are long so 2 hours is nothing, but the beauty of the Minipris ticket is that it can take you as far as you want on a single journey (including short stopovers). So while the cheapest ticket for the two hour train ride from Bø to Oslo will cost 249 kr, I can also book a ticket all the way up to Trondheim for that price.
It can be hard to get the 249 kr tickets, especially on longer stretches, but if you book well in advance you should at least be able to get a really good Minipris discount. For example, I just checked and right now I could book a ticket from Kristiansand to Harran on September 1, which is a 19 hour train journey, for 299 kr, while the regular price would be 1,458 kr.
Norwegian trains are also just really comfortable, usually have free WiFi, and are one of the best ways to see Norway's beautiful landscape – especially if you're prone to motion sickness, because Norway's windy mountain roads can make driving brutal.
One annoying thing about booking the Vy trains yourself is that the website won't process credit cards from the United States, Canada and Australia, because apparently they lack a security protocol used for safe payments in Europe.
Instead you can pay online with PayPal, or if you don't have PayPal  (though really, you should have PayPal) you'll have to call Vy at +47 23 62 00 00. They speak perfect English, so you can just tell them which routes you want to book and then they'll send you a link to pay with your card. It sounds like a pain, but it should actually be really easy!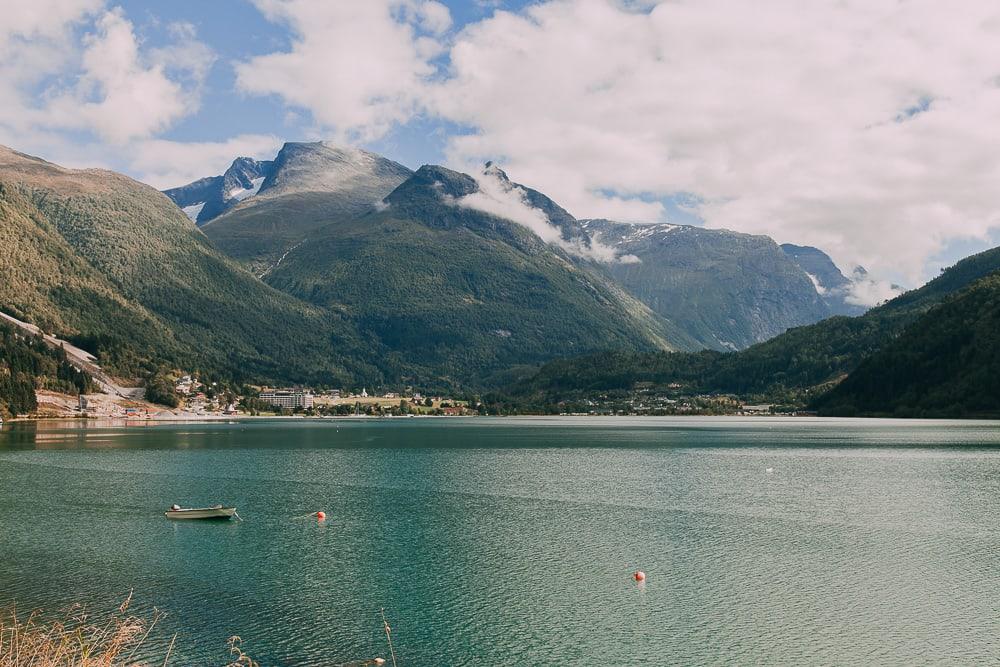 Bus
I'm including buses here because there's often no other public transport option, but if there is take it. What I'm saying is, Norwegian buses are not my favorite. They're often bizarrely expensive, and on Norwegian roads they have a way of making even the toughest tummies queasy.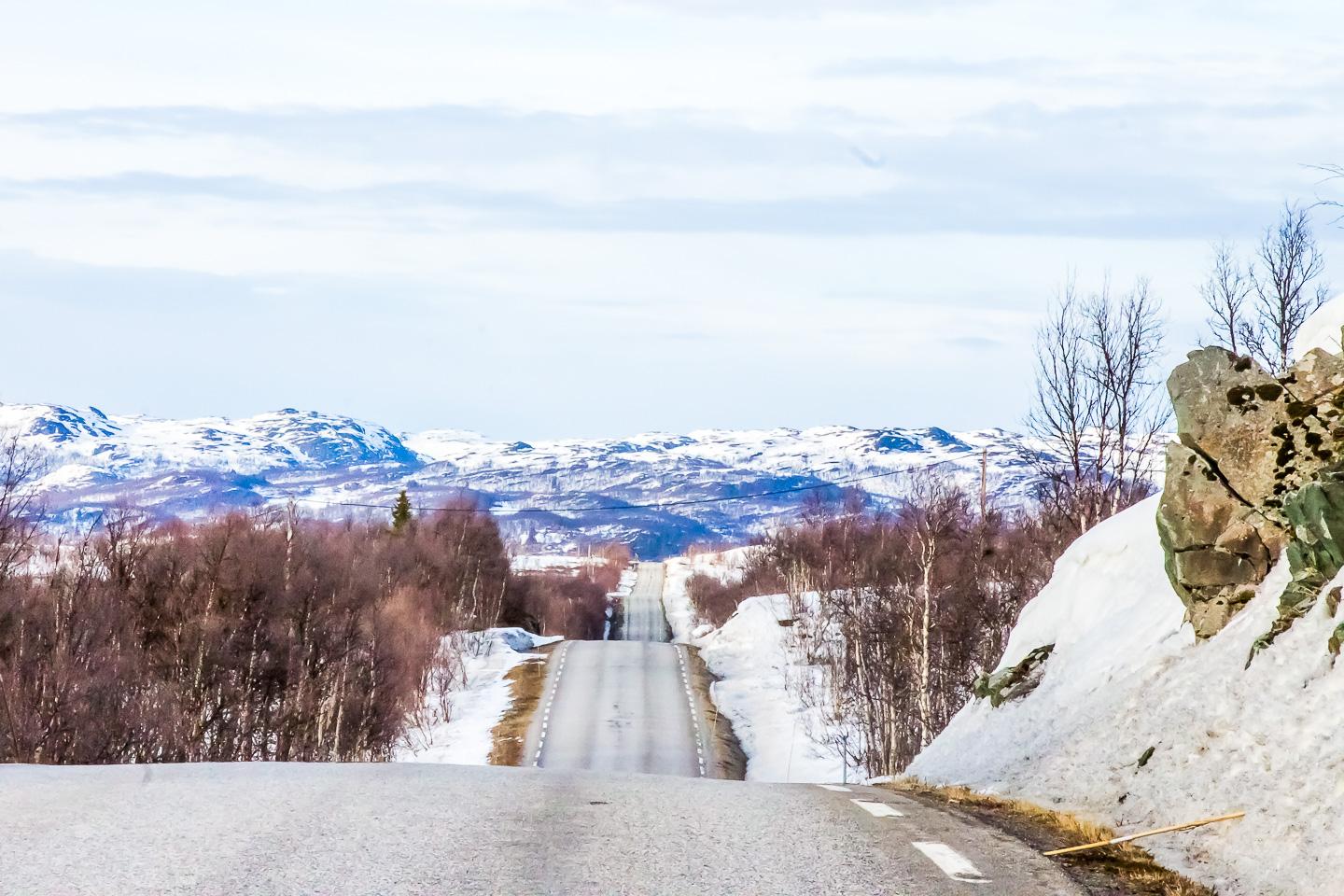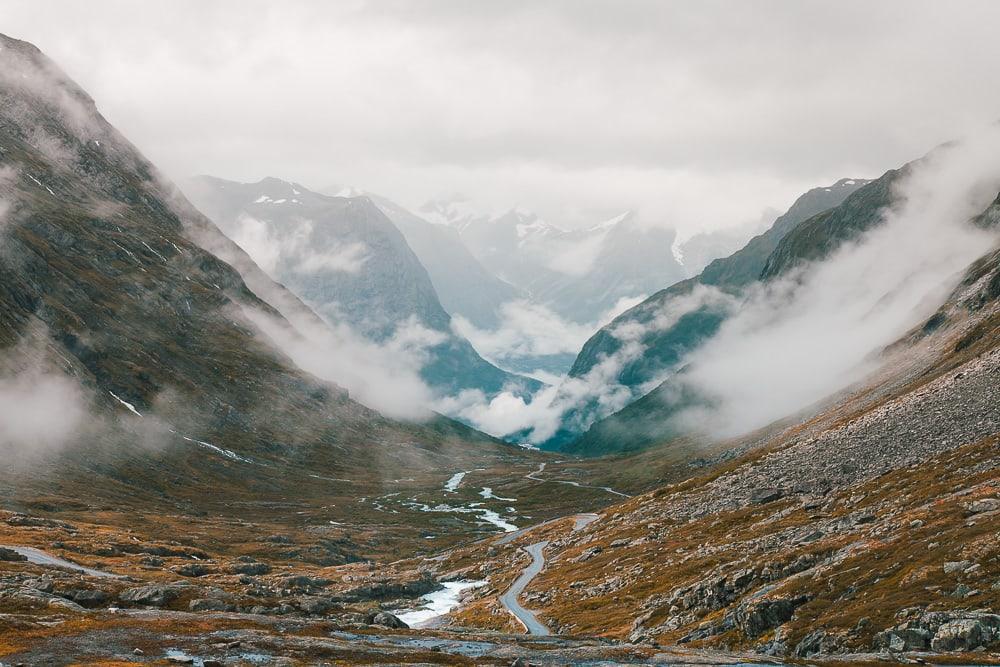 On the plus side, they usually have free WiFi and can take you to much more remote places than a train can.
The golden rule for traveling Norway by bus is always book in advance! Most Norwegian bus companies offer considerable discounts if you book online instead of on the bus. Usually you do have to book a day in advance to get the discount. And then the driver can just scan your pdf ticket on your phone, so you don't need to worry about tracking down a printer.
In cities like Oslo and Trondheim, you'll also save on city buses and trams by booking in advance. You can download the bus app (ATB is the one I used in Trondheim, though you need to load a minimum of 200 kr on it), but for tourists it's much easier to head to the Tourist Information center to get a bus/tram card. It's also always going to be cheaper to get day, weekend or week cards if you'll be using buses and trams a lot.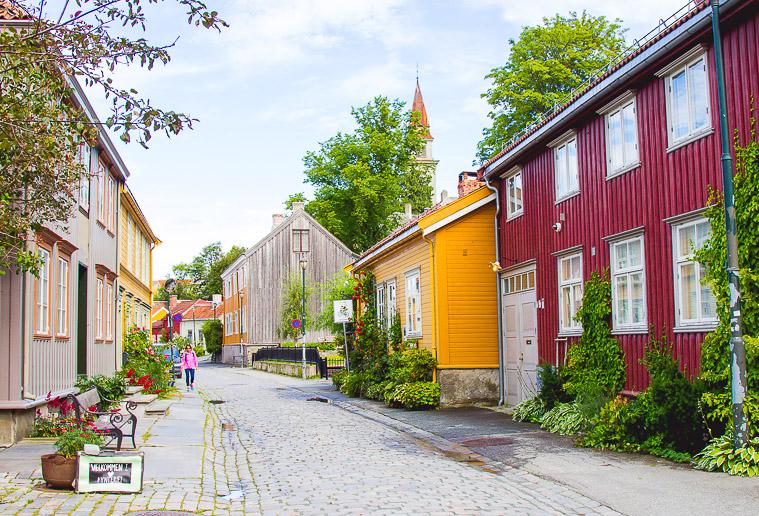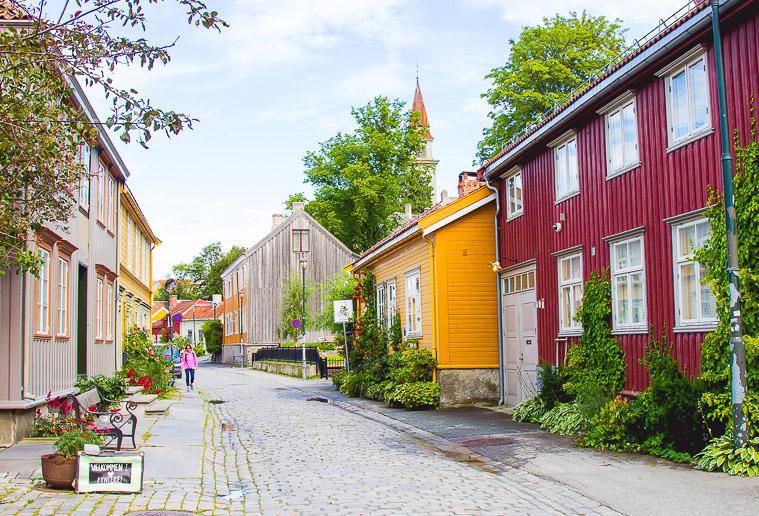 Car
I'm usually all about public transportation, but for travel in Norway I actually always recommend that people rent a car, especially if they're traveling with others. In fact, if you're traveling with several people, renting a car will almost always be cheaper than buying bus tickets for everyone.
Just make sure to factor in the price of petrol when working out your budget. And if you're based in Europe and have a car, definitely consider making your trip to Norway a road trip!
Norway is big and the truth is a lot of the more remote places are really hard to get to on public transport – if there is a bus it will probably only run once or twice a day, which isn't exactly convenient if you're on a tight schedule. And I guess this is my personal preference, but I definitely think that the more remote a place in Norway is, the more beautiful it tends to be.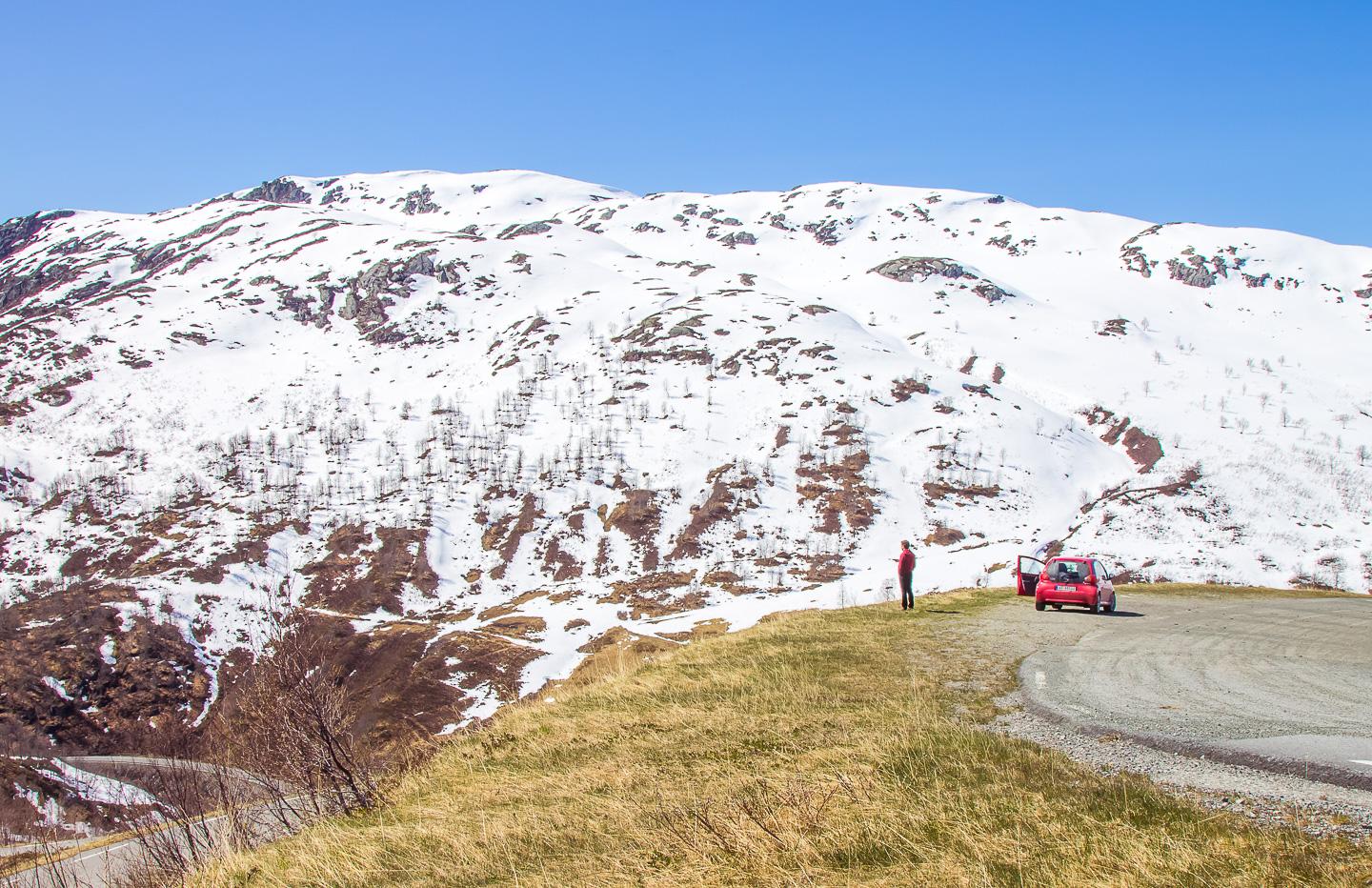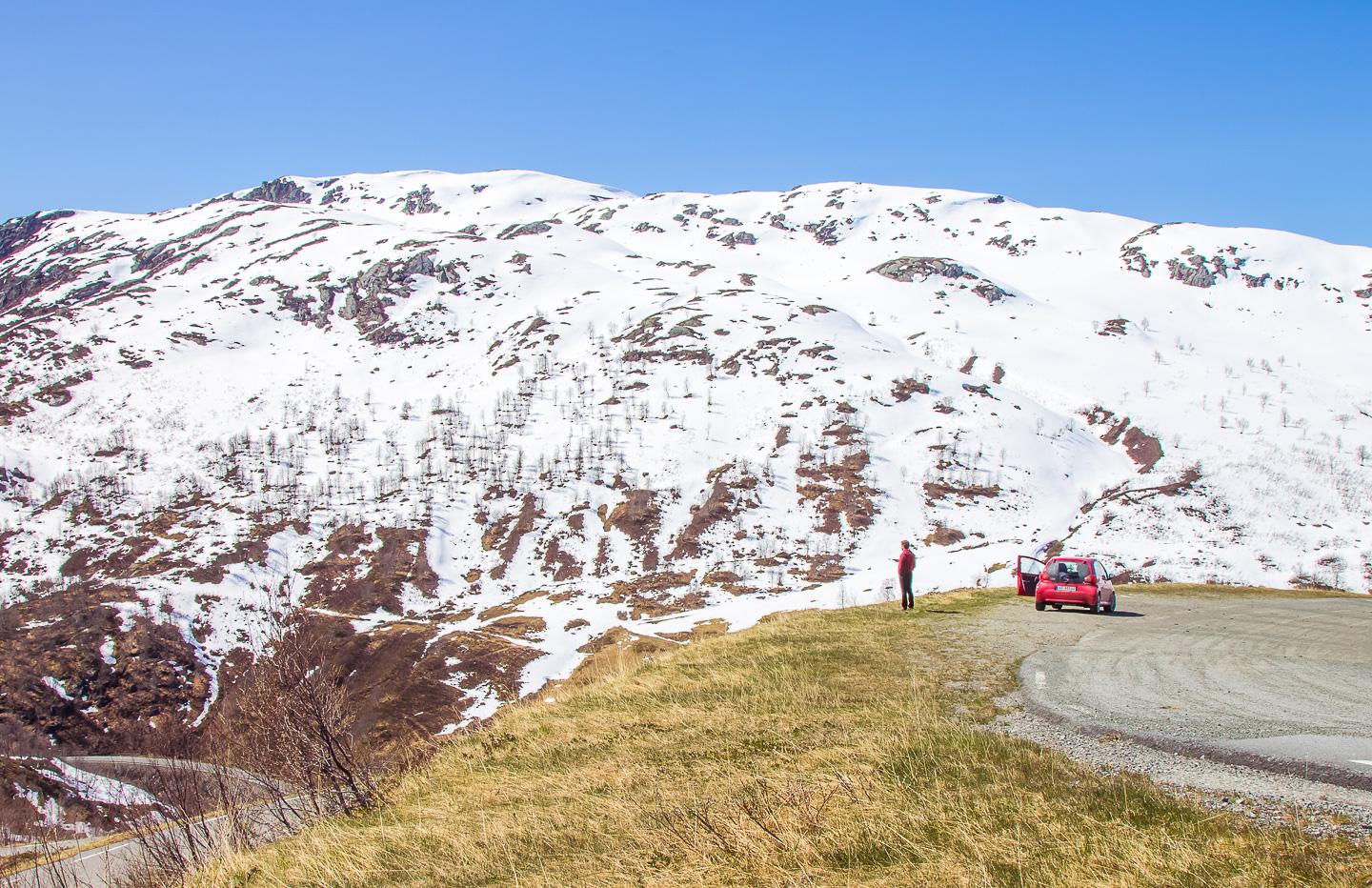 If I were planning a trip to Norway on a small budget, I would probably take trains over long distances (preferably overnight to save on accommodation), spend a few days in cities exploring on foot, and then rent a car for a day or two to see the surrounding nature.
Having a car also makes it easier to camp, which means that you can save on accommodation (especially if you wild camp, which is free). Plus in a car you have the freedom to stop for as many fjord selfies as you want and I mean, isn't that the whole point of visiting Norway?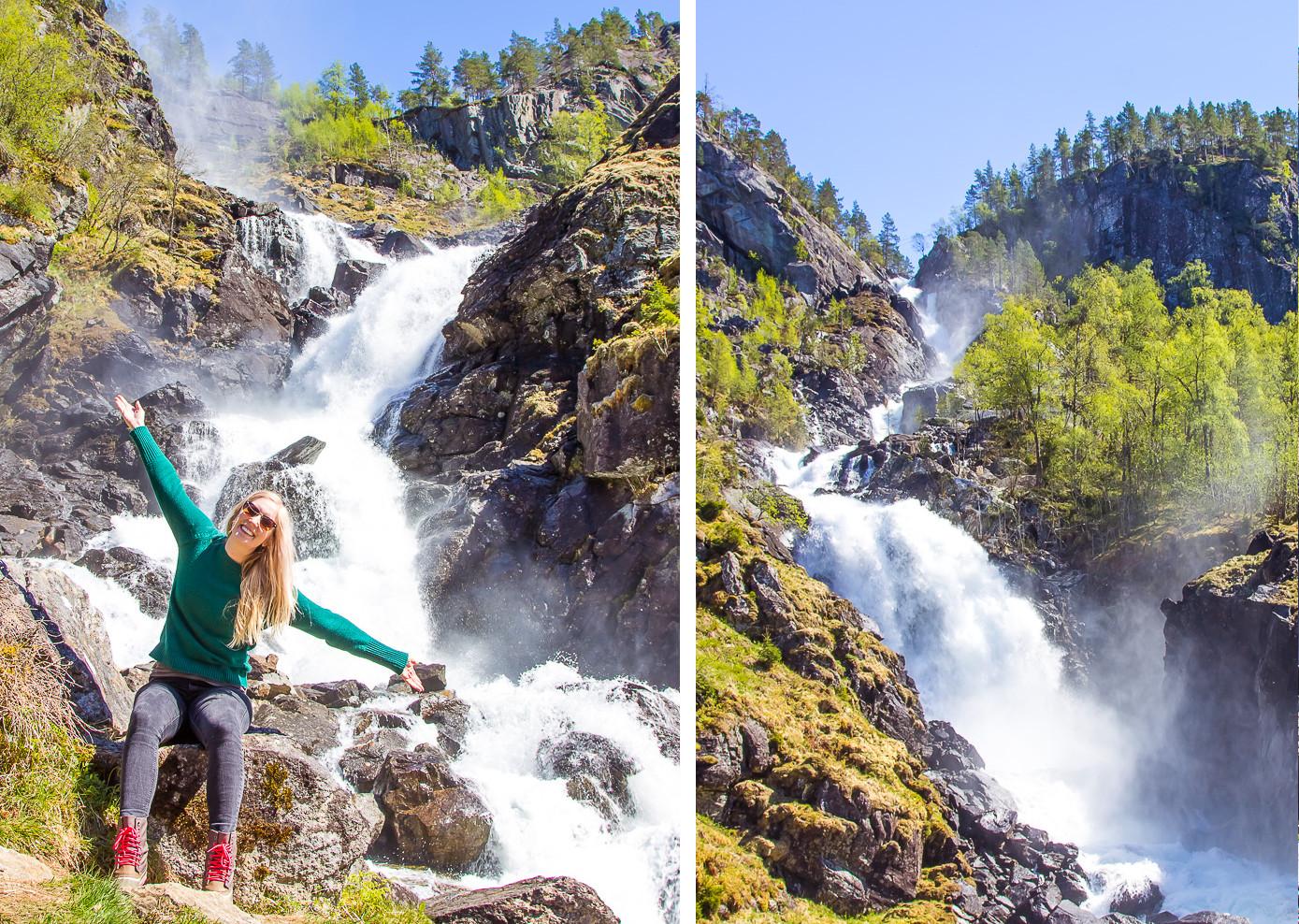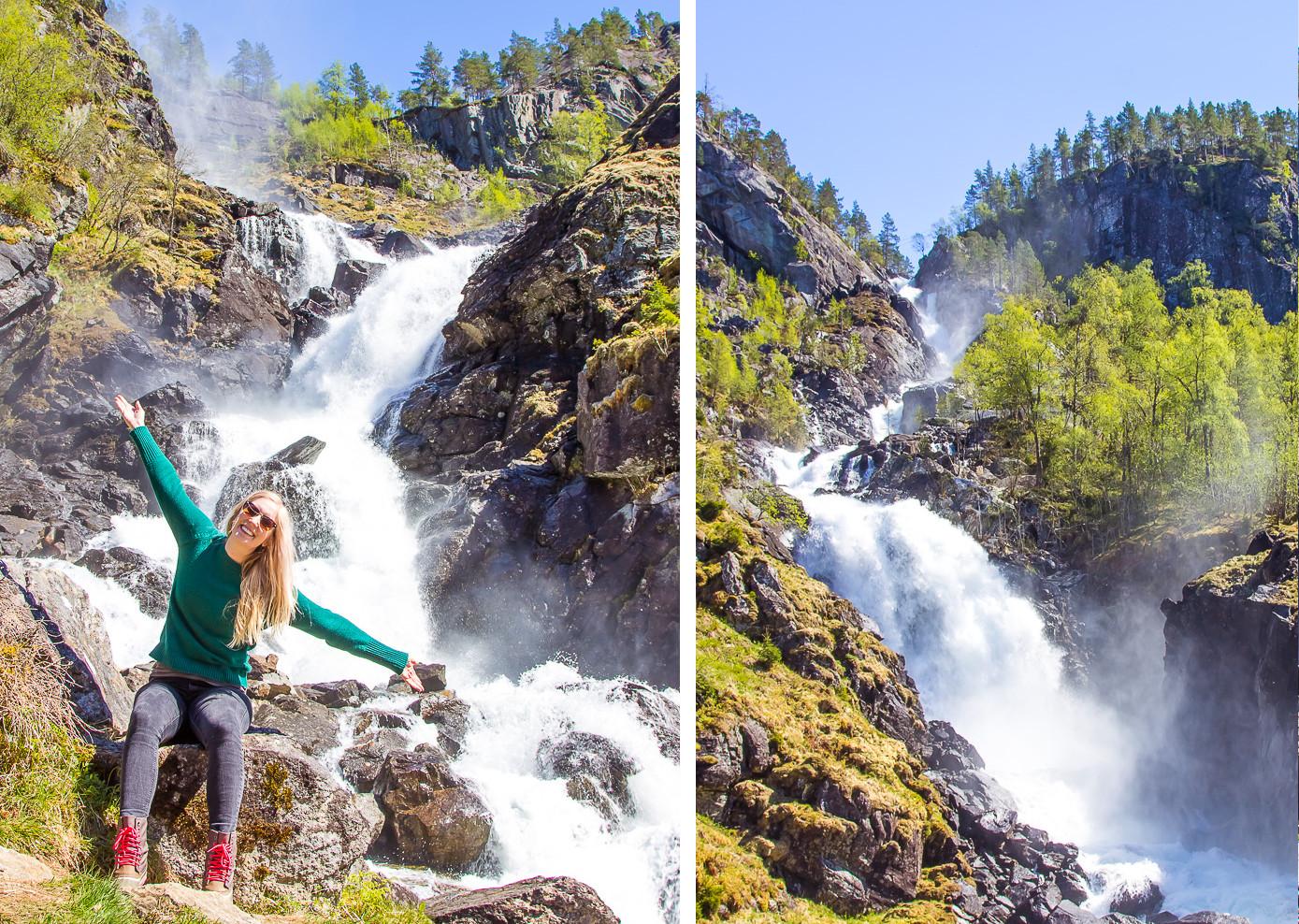 Car rentals usually start at around 550 kr/day with companies like Sixt, or 400 kr with Rent-A-Wreck. Rent-A-Wreck cars are older and thus cheaper, though they have strict mileage regulations, so if you'll be driving long distances they'll often end up being more expensive. Map out where you'd like to drive to and figure out which option will be the cheapest.
I usually book with Sixt in Norway as it always ends up cheapest (I also had a really bad experience with Hertz here!), and they offer a lot of discounts. Click here to check current prices and save 10% (and if you're renting for a week or more click here to save up to 35%)
And of course long term rentals will also usually be cheaper. Dan and I paid 4,500 kr/month (about 18 USD a day) for a Rent-A-Wreck, which included 3,000 kilometers.
Renting a car can of course be a more expensive option, especially if you're alone, but it will allow you to see much more of Norway, so while you might technically spend more money you'll get more travel value, if that makes sense.
You can read my complete guide to planning a road trip in Norway here.
Hitchhike
If you can't afford to rent a car then hitchhike! Hitchhiking might not be as easy here as it is in a lot of Eastern Europe, but it's still totally doable.
In fact, the first time Dan and I drove from Trondheim down to Bø we picked up a Polish hitchhiker who had hitchhiked all around Norway without any problems (his longest wait was actually in Trondheim before we picked him up).
If you do choose to hitchhike, it's easiest if you bring a tent, which will give you a lot more flexibility as you can sleep wherever you manage to get a ride to. And make sure you have very warm clothes, even in the summer! Also, our Polish friend did note that most of the rides he got were from other foreigners, not Norwegians, who can be a bit too shy to pick up strangers.
As always, it helps to look presentable – I've found it easier to get rides when dressed nicely, and also when I have a large backpack with me, as I guess it shows that I really am a backpacker not a killer. I've also heard in Norway it can help to hold up a large Norwegian flag? It makes you easier to spot, plus I think the Norwegian flag just makes Norwegians really happy.
If you're having trouble getting a ride, you can hang out at gas stations or truck stops and try to get a ride on a truck because:
truck drivers are usually happy for some company
a lot of truck drivers here are Eastern European and thus more used to hitchhikers
if they are Norwegian, Norwegians are really bad at saying no so if you ask them directly they will probably say yes
riding in a truck is so much fun!
And if you do get a ride with a Norwegian definitely don't worry if they don't talk to you much – Norwegians aren't really into small talk and are perfectly happy sitting in silence. If you want to get them talking though, ask for advice about the area, as most people will be very happy to help you out, plus I've found that most Norwegians really enjoy talking about Norway with foreigners.
See
Hitchwiki
for more detailed advice about hitchhiking in Norway.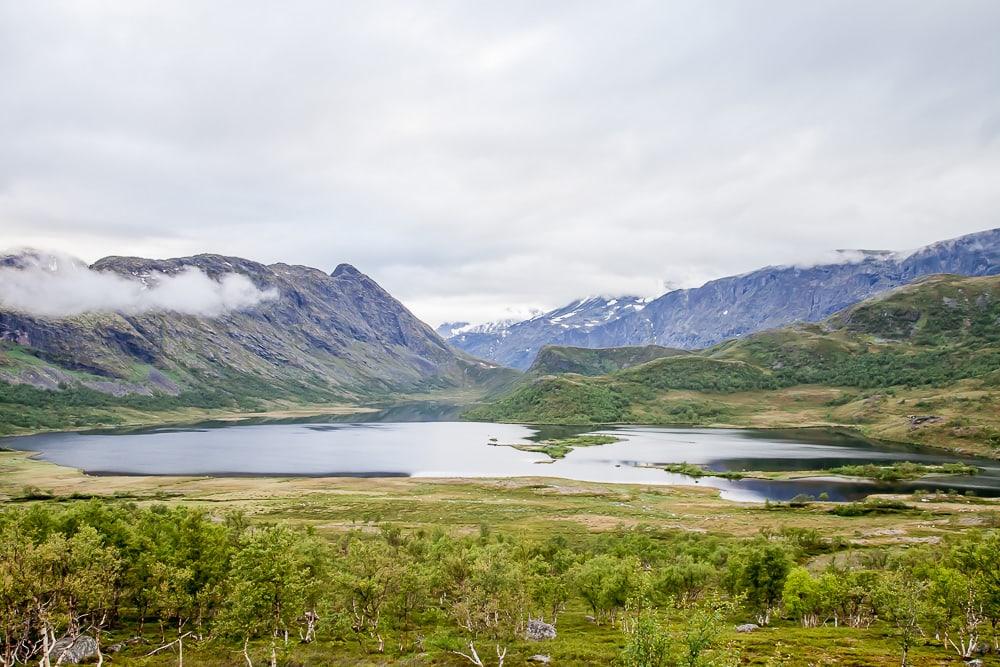 Ferry
To be honest I don't really know much about ferries in Norway (yet!). But if you're just trying to get across the water cheaply, be sure to opt for the local ferry, not the tourist cruise which will take you in through the fjords, but cost a fortune. Unless that's how you want to see the fjords, in which case splurge away, it really is an amazing experience!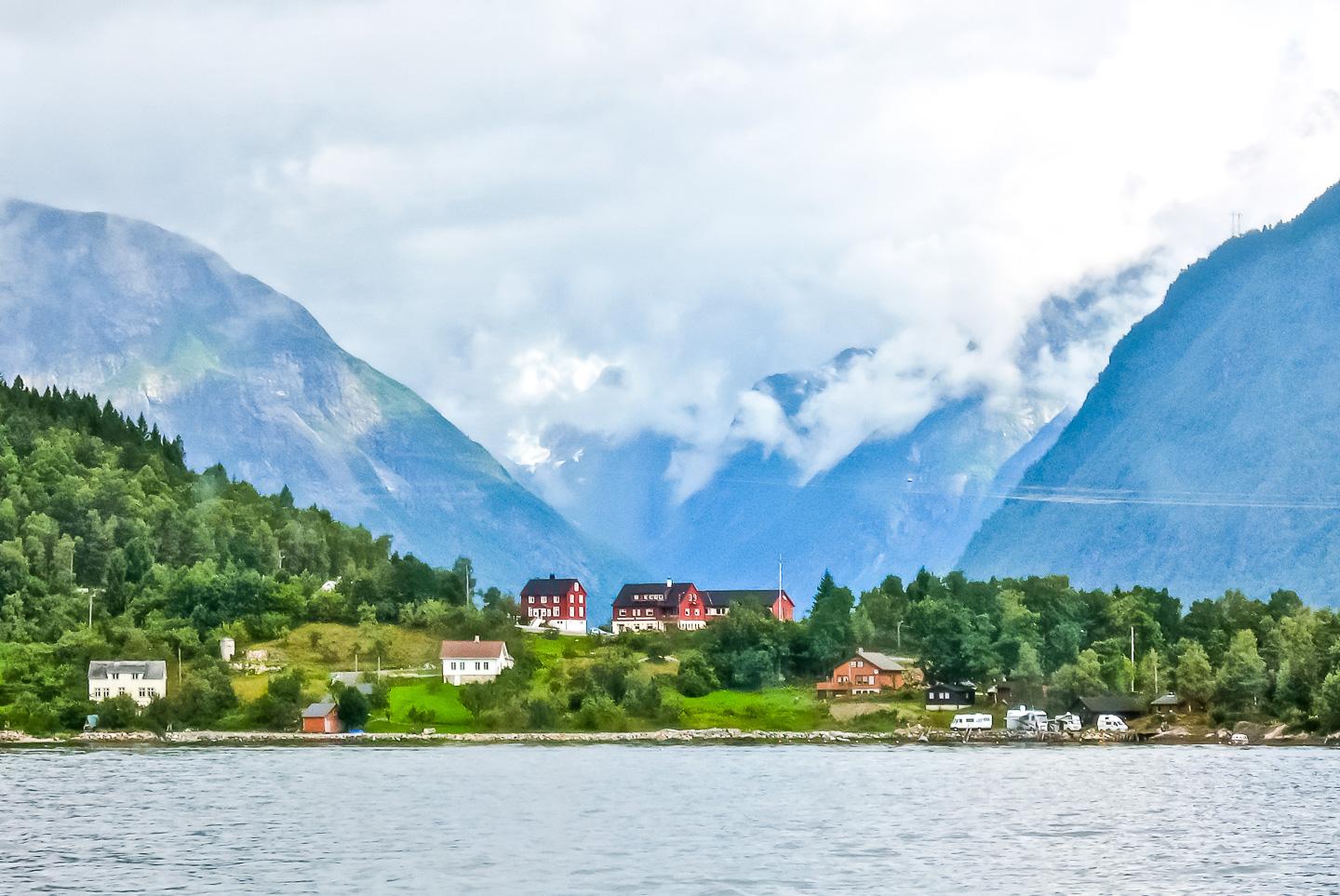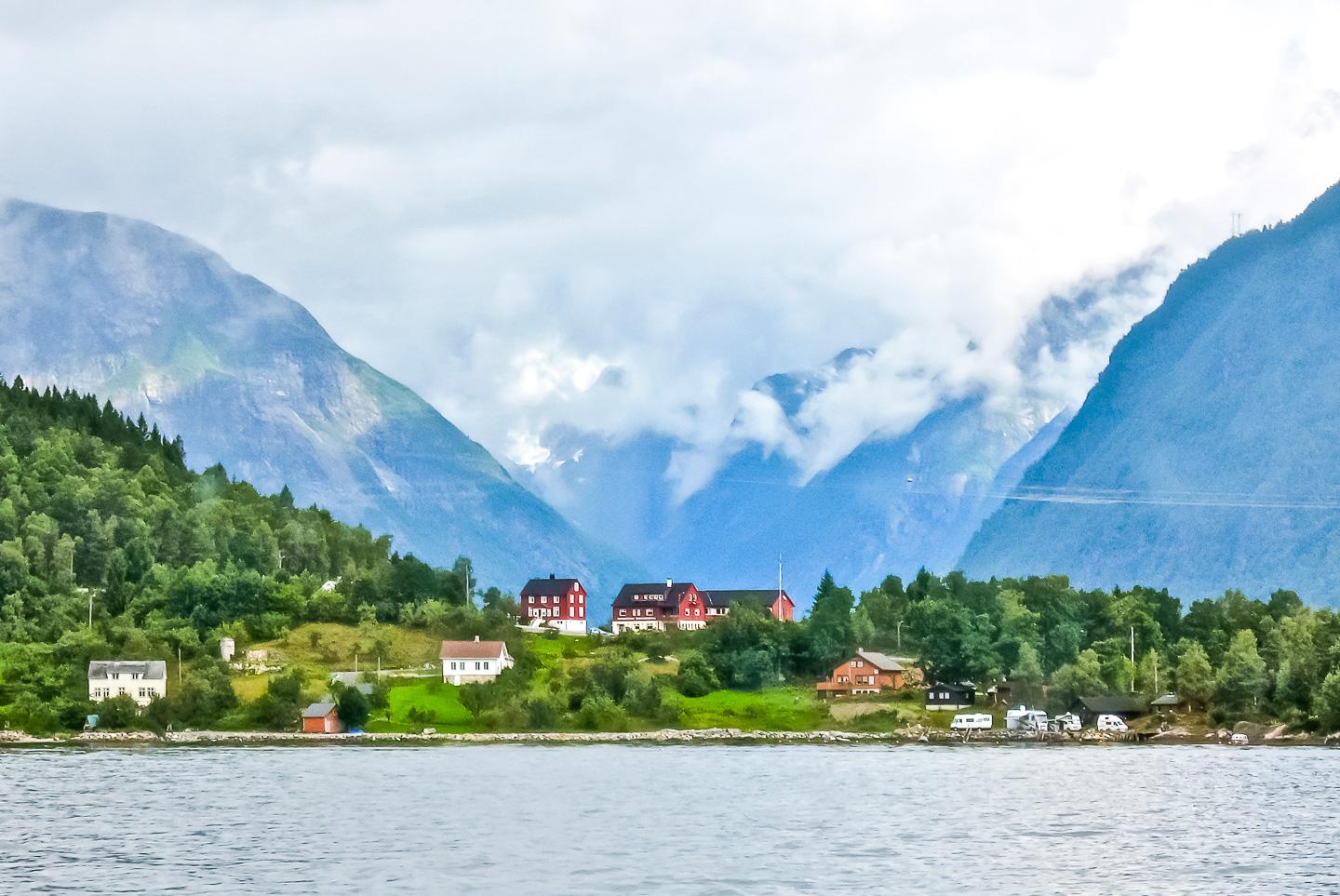 Plane
If you're on a tight schedule and want to cover large distances, you can also often find cheap domestic flights within Norway – again, just book well in advance! If you're in Norway during the summer this means you'll miss the impressive views out your window, but in the winter it's dark for so much of the day that you won't actually miss too much anyway.
If any of you have any advice to add, please share in the comments!
PIN IT!